Pig Cake
Where are my Pig fans? Celebrate a birthday or brighten up their day with a Pig Cake!
I shared this to the My Heavenly Recipes Facebook Page and low and behold Donna W. ended up sharing a picture in the comments of the Pig Cake that she made for her daughter's birthday last year. So I just had to share it with you!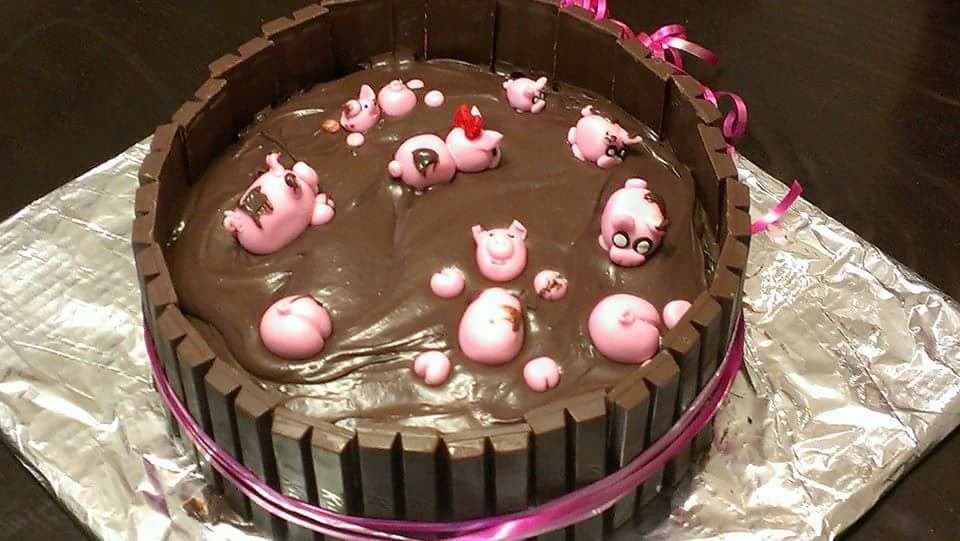 Here's what Donna had to say about her Pig Cake:
"I just saw a picture of it and thought "hey that looks really fun and easy. So my oldest daughter helped me make it for my youngest daughter. I do all my kids birthday cakes. Just for fun! I just baked a chocolate cake sliced it into 3 layers filled with choc icing then iced it. Then I put the kit kat bars around it and put choc icing on the top. My older daughter and I made the pigs out of fondant icing."
And then Brenda E. also shared an image that she had also made for her daughters birthday!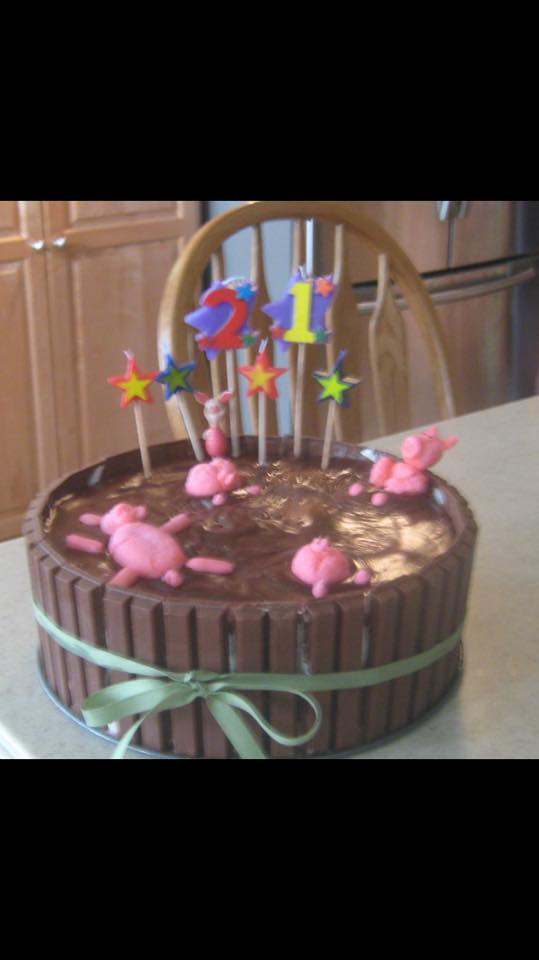 Check out what Brenda had to say: " I made one about 4 years ago for my daughters birthday too