This post may contain affiliate links, read our
Disclosure Policy
for more information. As an Amazon Associate I earn from qualifying purchases, thank you!
Places to Visit in Frisco, Texas
Come check out the places to visit in Frisco, Texas.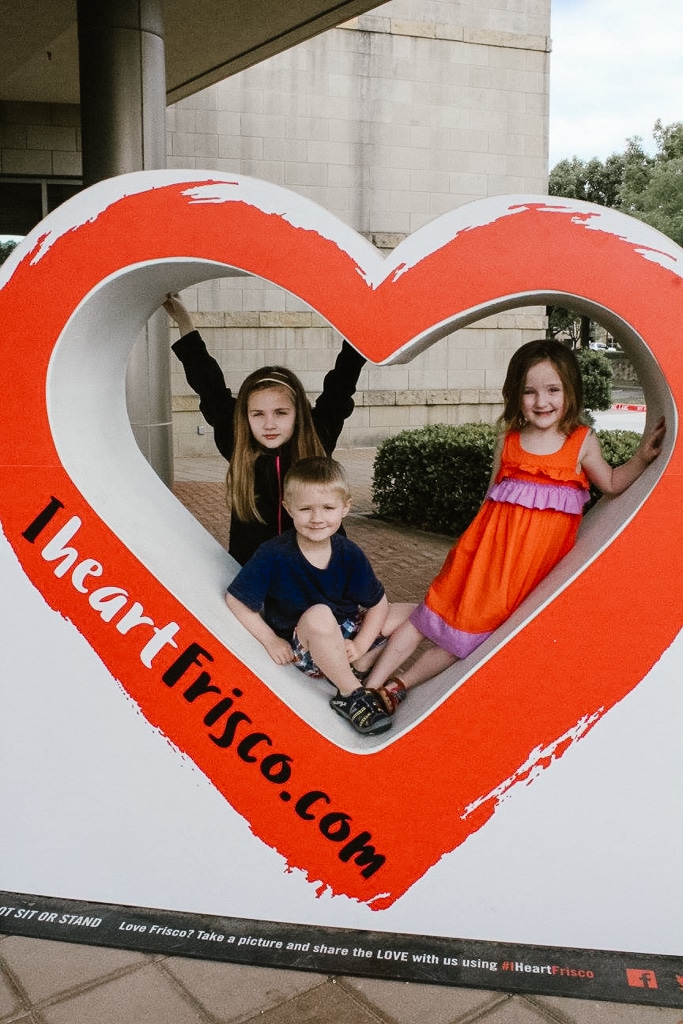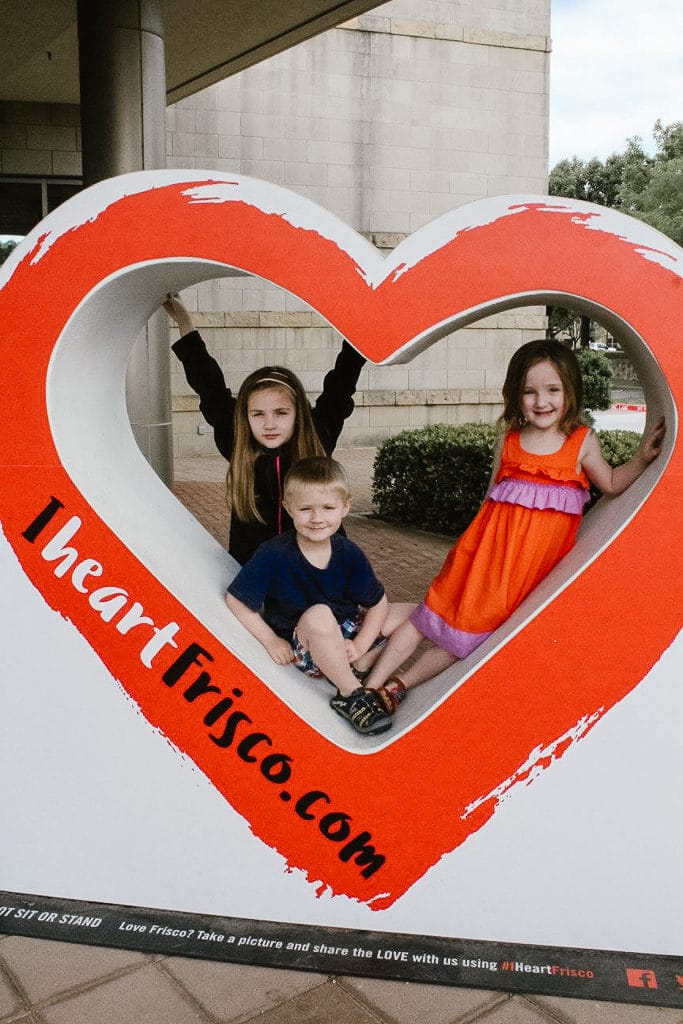 Frisco is located just 25 minutes north of Downtown Dallas. In fact, we stayed at the Embassy Suites Frisco Hotel Convention Center & Spa
on John Q Hammons Dr in Frisco, Texas. We could actually see downtown from our hotel room. It was super crazy how far you can actually see in the state of Texas. We were so tired from our Waco, Texas and Austin, Texas visits. But, I have family in McKinney a suburb just outside of Frisco and was super excited to finally be able to see them again after not seeing them after 15ish years.
Our hotel over looked the Dr. Pepper Arena which is the home to Frisco RoughRiders Class AA minor league baseball club. We had complimentary breakfasts every morning that we stayed at the Embassy and they were AMAZING! Like I'm talking fresh omelettes, hot coffee oh and let's not forget about the Open Bar for a few hours in the evening. It was a nice treat to grab an adult beverage and then take the kids swimming! In fact, I really didn't want to leave the Embassy! I wanted to just move in!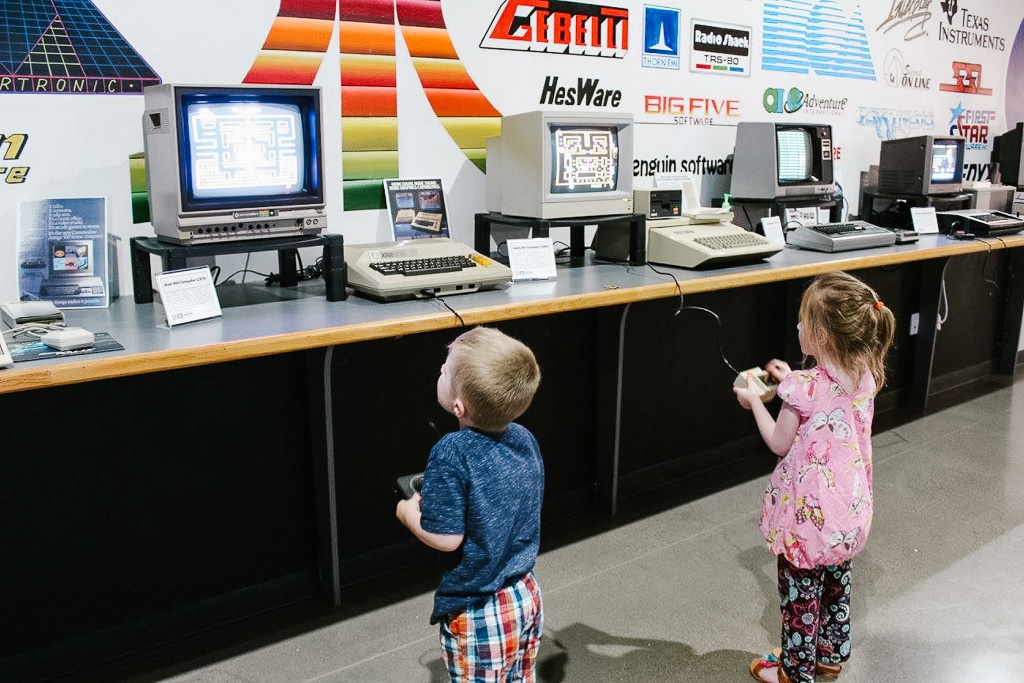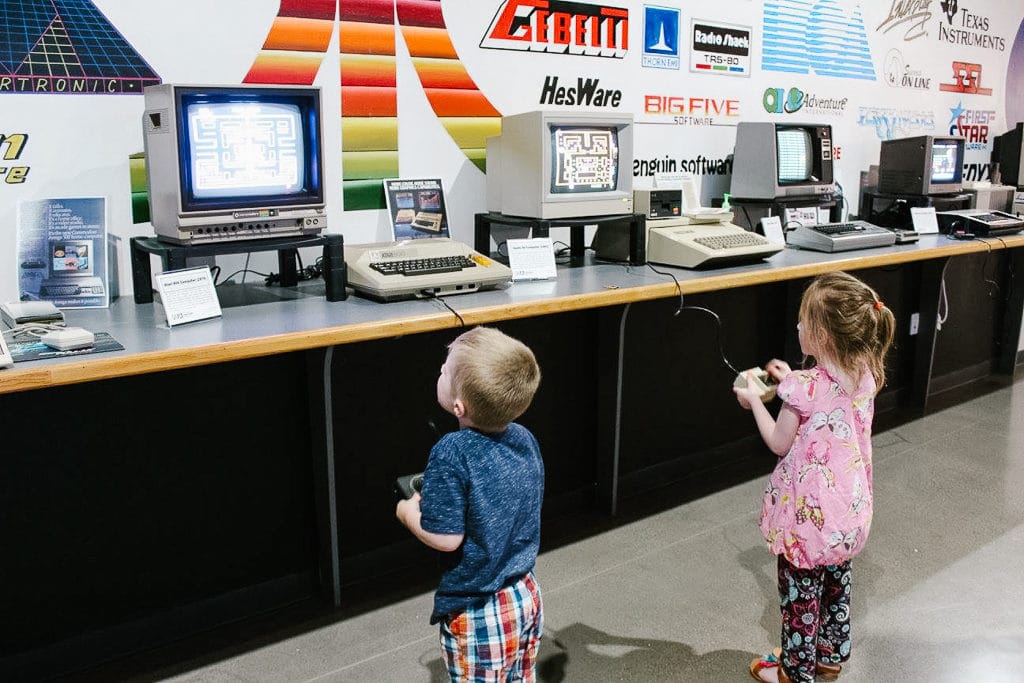 There was SO MUCH to do in Frisco it was unreal. We ended up visiting the National Videogame Museum. The National Videogame Museum is the home to more than 100,000 pieces of videogame history and we were able to play most of them! I will say that the Museum was pretty cool to experience with the kids. It gave Jas and I a chance to reminisce  and show the kids the sort of games that we played when we were their age! In fact, we were just talking to Beanies about playing Oregon Trail in school a few weeks prior. Well, needless to say, all the kids were a little bit obsessed and didn't want to leave! But, we got them to move on and had a blast. I may or may not have taken Duck Hunt a little serious. I did come out the winner! We got there a little late and we stayed a little past closing, otherwise we could've hung out all day. So be sure to get there early in the morning, especially if you have kids!
Another stop we made was to 3 Stacks Smoke & Tap House. I am OBSESSED with their corn bread. It was super sweet, dusting with sugar on top and seriously upset because they won't share the recipe with me. Like I tried more times than not and apparently I was so in love with the food that I didn't take any pictures 🙁 Beanies got a Hamburger and they SMOKE THEM! I was intrigued and didn't think that she would like it, but, she fell in love with it as well. She ate the entire burger…and it was a big one!
We ended up hitting up Bonnie Ruth's and grabbed some cupcakes to take to my family. They were delicious and a great treat for the kids! They hadn't really had any sweets while we had been in Texas so the cupcakes were a great treat for them. We ended up getting a wide variety of cupcakes. Needless to say, there weren't any left by the end of the night!
It was so great to catch up with my family. The kids hit it off, played so well together and even went swimming despite being a little to chilly to swim in my Aunt's pool! We ended up coming back to the hotel and crashing! I don't think I slept so good while on vacation except that night!
We loved exploring Frisco. There's seriously anything and everything being built from Mom & Pop restaurants to national chain stores. If you want to move to a new up and coming city, visit Frisco. The amount of homes being built was CRAZY. We did get to drive past Deion Sanders old house that's now housed next to a Kroger Marketplace. I tried to take pictures, but, they didn't do it any justice!
The next morning we woke up and grabbed another fa nominal breakfast downstairs and headed out to The Ford Center at the Star.  Ford Center at The Star is a state-of-the-art, 510,000 square foot indoor athletic facility shared by the Dallas Cowboys, the City of Frisco, and Frisco ISD's high schools. I can't even begin to tell you about our experience. It is one of those things that you just have to go experience for yourself. The amount of time, money and attention to detail in this building is absolutely mind blowing! We don't have ANYTHING like this in Cincinnati.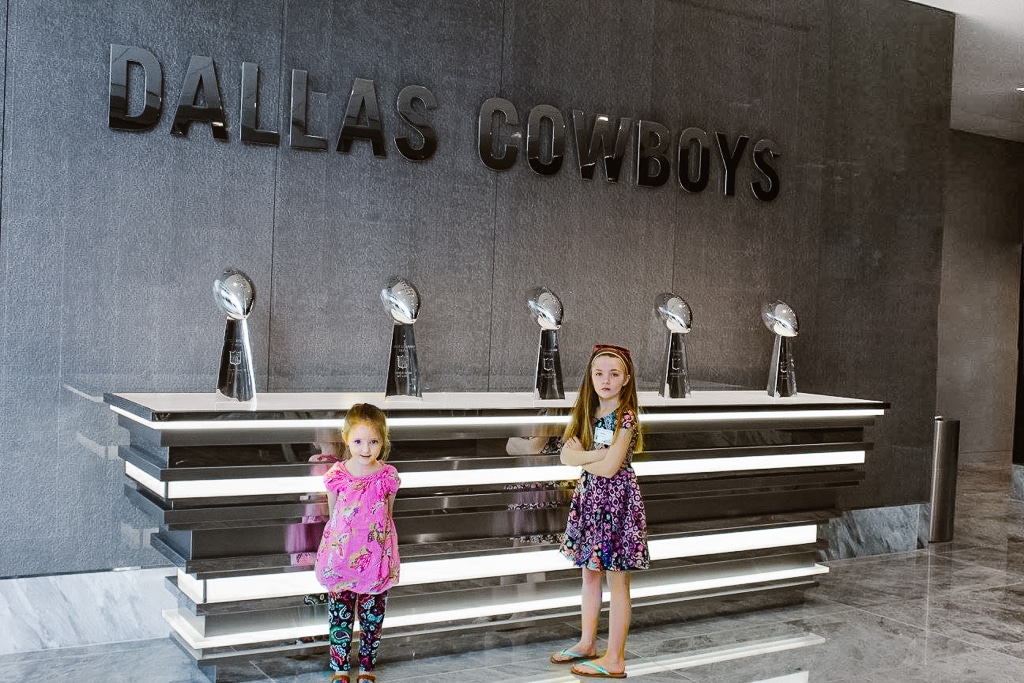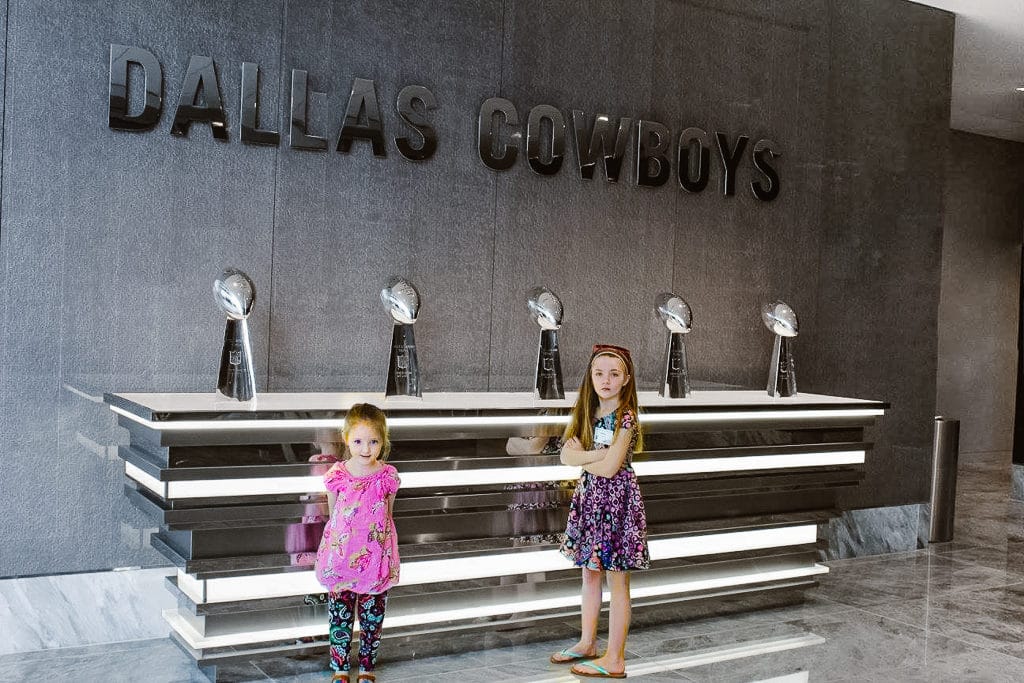 The facility is home to Dallas Cowboys Football Operations including locker room, training room, coaches' offices, team rooms, Training Table and hydrotherapy. Ford Center boasts one indoor and two outdoor (one turf and one natural grass) NFL and University Interscholastic League (UIL) compliant practice fields. There are also four luxury suites and a premium hospitality area, Cowboys Club, overlook the indoor stadium and outdoor practice fields.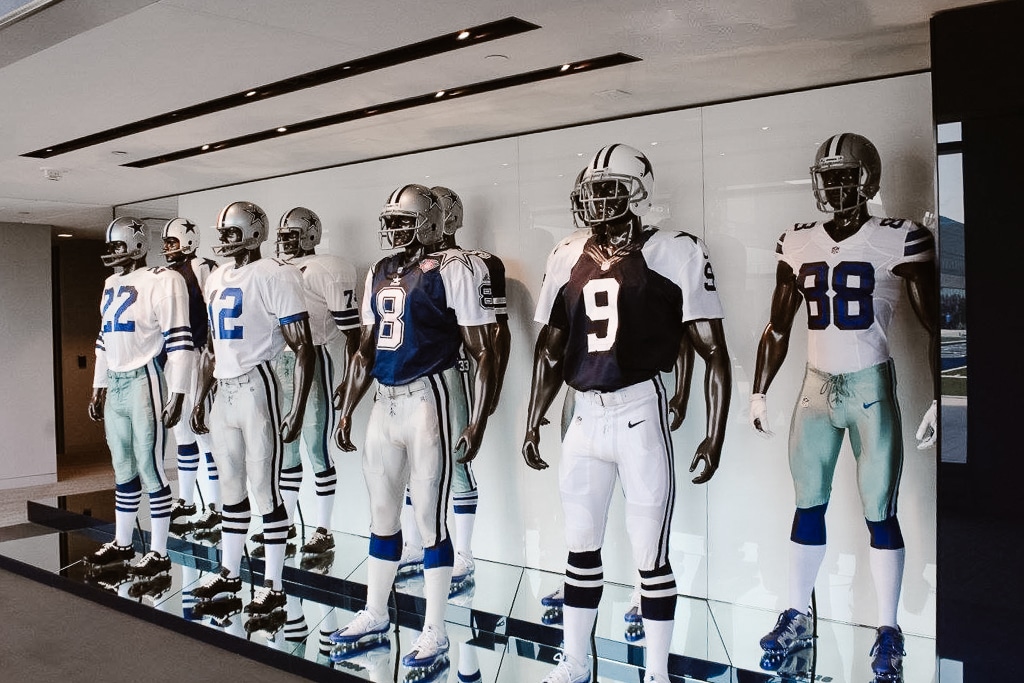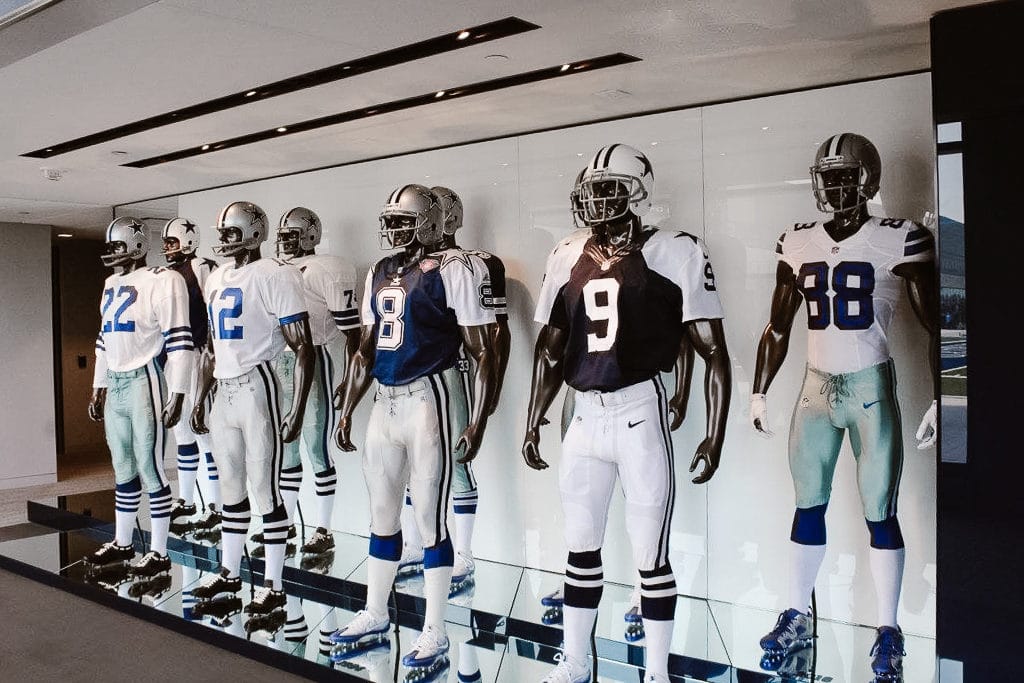 From jerseys on display from the start of the Cowboys in 1960 to the present day, to the Super Bowl Trophies on display, to the details as you tour the facility is out of this world! The amount of detail the Jones family put into this facility is just stunning. We left in awe and instantly became Cowboys fans the moment we found out about the relationship the Cowboys organization has with the local school districts. Football is life in Texas and that was made pretty clear at the Ford Center!
We then headed up to the brand new Holiday Inn Express & Suites on Henneman Way in McKinney, Texas. We were the first guests to stay in the room and it was a state of the art hotel. The kids were disappointed that the pool wasn't open, but, they were still doing last minute construction. Plus, the pool was probably pretty darn cold and they did plenty of swimming at the Embassy in Frisco!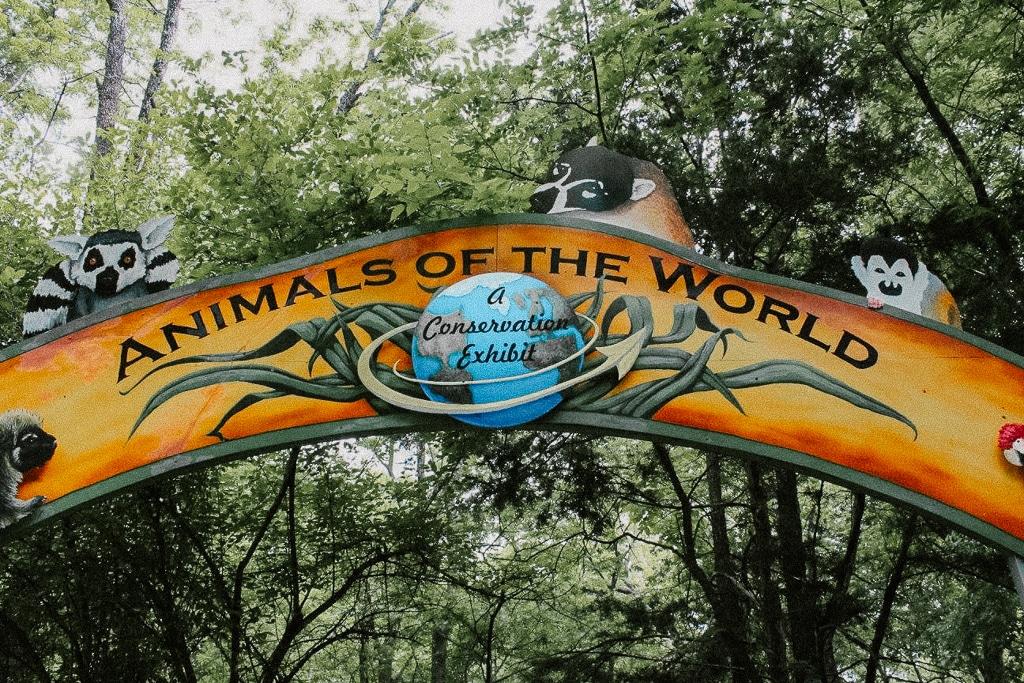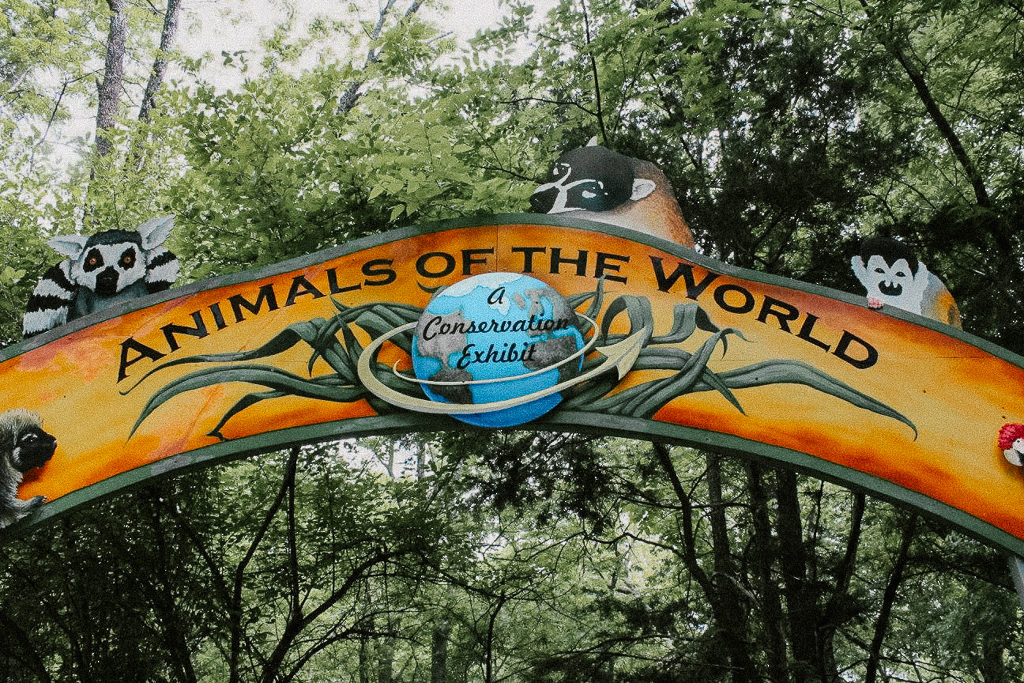 That afternoon we headed to downtown McKinney which was SUPER historical. We also got to visit the Heard Natural Science Museum & Wildlife Sanctuary. We got to explore 6 miles of nature trails through various habitats. They did have a indoor exhibit, but, we skipped it simply because we were running out of time! We did go through the entire Animals of the World exhibit. The weather was gorgeous and the exhibit happened to be outdoors on the north end of the sanctuary with animals in natural settings. That's where my little TT girl wanted to hang out all day! I keep saying that she is going to be a Veterinarian when she grows up!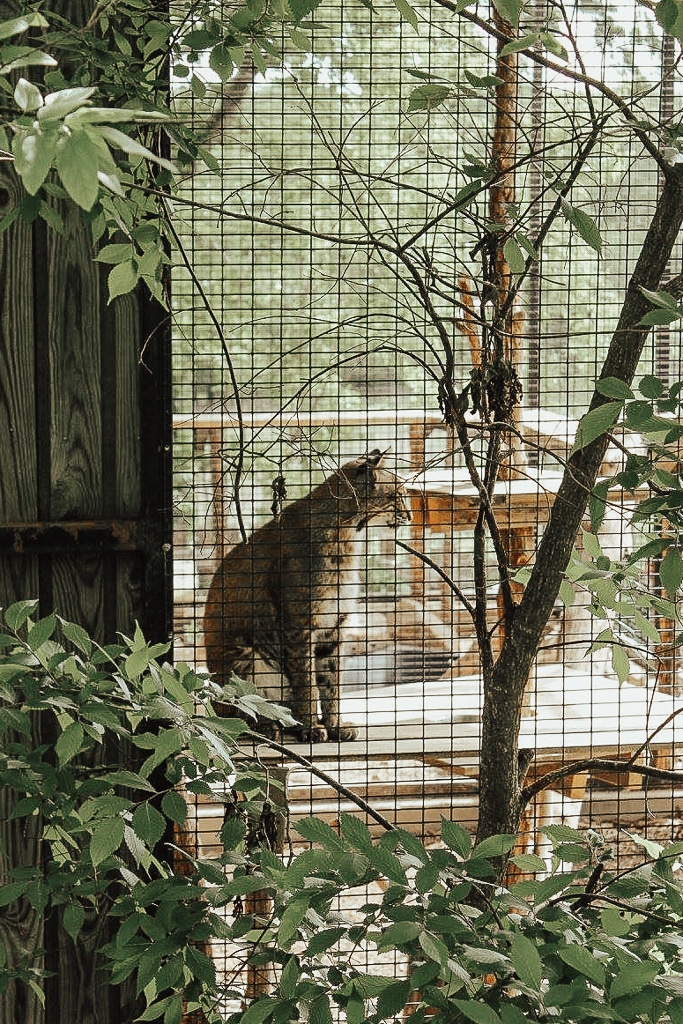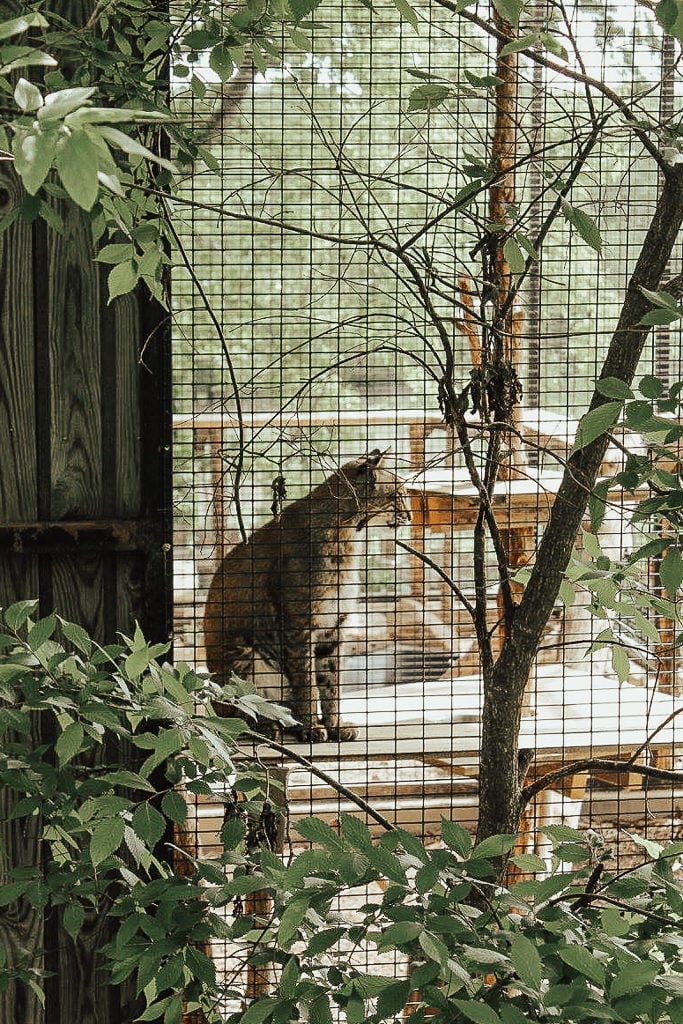 The next morning we headed to McKinney's Historic Downtown Square. You can mapquest/google map 111 N. Tennessee. This is the address of the McKinney Performing Arts Center and McKinney Main Street office housed in the historic courthouse. This is where you'll find public restrooms and wonderful local art!
We stopped in the McKinney Visitors Center at 200 W. Virginia and stopped in to say hi to Beth. She set up our family to visit the Downtown area and so glad so extended us an offer because we had a BLAST! The kids needed to burn off some energy and we did that by exploring the quaint local shops. I grabbed a bottle of wine to take to dinner that night, grabbed some spices to take home with us and had lunch at The Pantry located at 214 E. Louisiana. The owner Cleo, hosted our family. If you visit The Pantry check out the numbers made of nails that are hammered into the floor. This place used to be a hardware store back in the late 1800's and into the 1900's, they used these numbers to measure rope and chain! I love learning little tid bits about every place I visit.
We ended up getting the Chocolate Chip Cookie Pie as everyone in the restaurant told us we had to have it! It was pretty darn good!
Later that night we ended up crying and saying our goodbyes to our family as our flight left very early that next morning.
We had an AMAZING time while we were in Texas. We simply can't wait to go back! It was one of those family vacations that I truly believe everyone will remember. It was the first time Jas and the kids flew on a airplane, the first time we were away from our house as a family of 5 for a week and the first time the kids were perfect! Like they were the most well behaved kids I ever encountered. I think someone returned my normal kids as soon as we landed! All hell broke loose, everyone was overly exhausted and the Hubs ended up with a migraine as soon as we landed.
Until next time Texas….until next time!