This post may contain affiliate links, read our
Disclosure Policy
for more information. As an Amazon Associate I earn from qualifying purchases, thank you!
These 35 quick and easy recipes will save your sanity! Here are the quickest and easiest recipes to make food with no fuss that tastes delicious, too.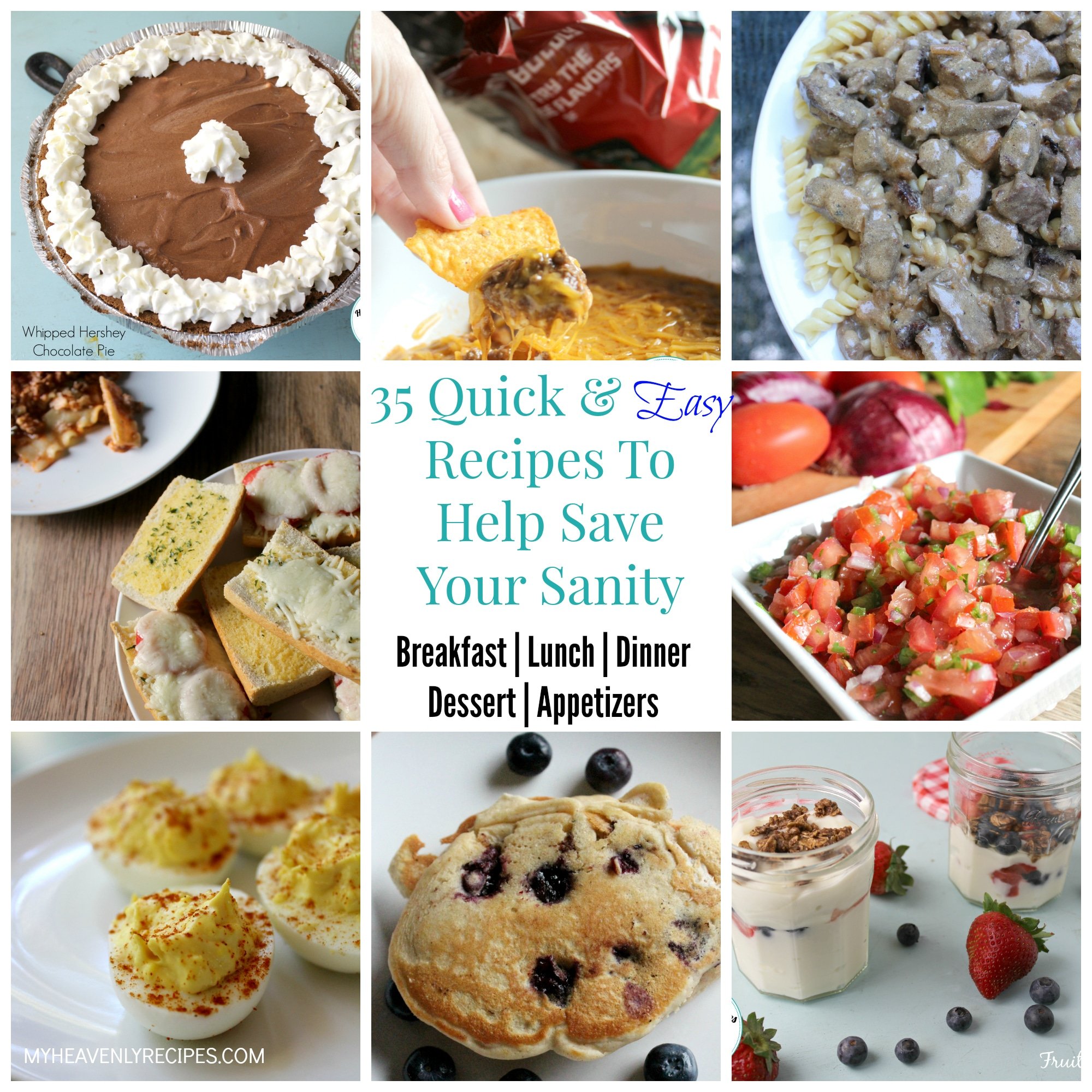 You guys, let's face it, it's the holidays! Our lives begin to become even more chaotic between October and January 1st. There is SO much to do!
Running the kids to the sporting events
Making sure homework is being done
Ordering presents online once the children are in bed
Remembering to grab the teachers a gift
Hosting a party or two
Remembering to schedule the baby sitter for the company Christmas party
And of course, everything in between! I'm outta breath just saying all that. Taking care of yourself and your family… it's all overwhelming.

Please don't let the holidays get you down this year. I'm here to help keep you a little sane during the holidays AND after.
I'm serious ya'll. These are quick and easy recipes; I'm not going to mislead you! Each of these easy recipes can be placed on your table in 30 minutes, if not less.
*I need to reshoot a lot of these quick and easy recipes. They are from when I first got into this whole recipe thing. 🙂
Quick and Easy Recipes
BREAKFAST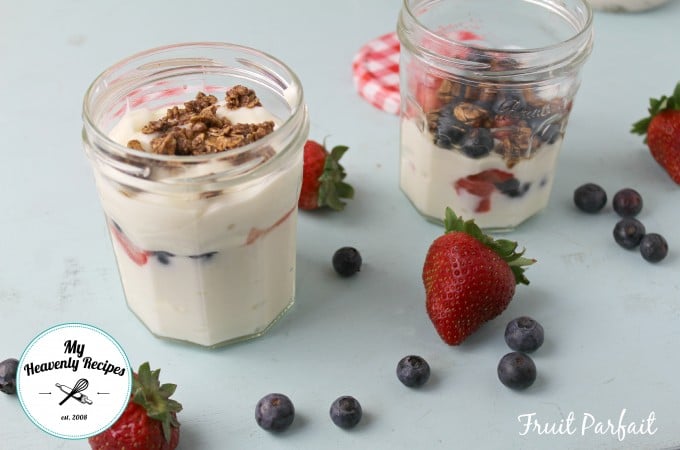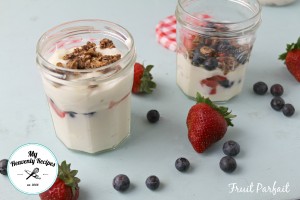 Fruit Parfait – Super quick and easy to make and can be made days ahead of time.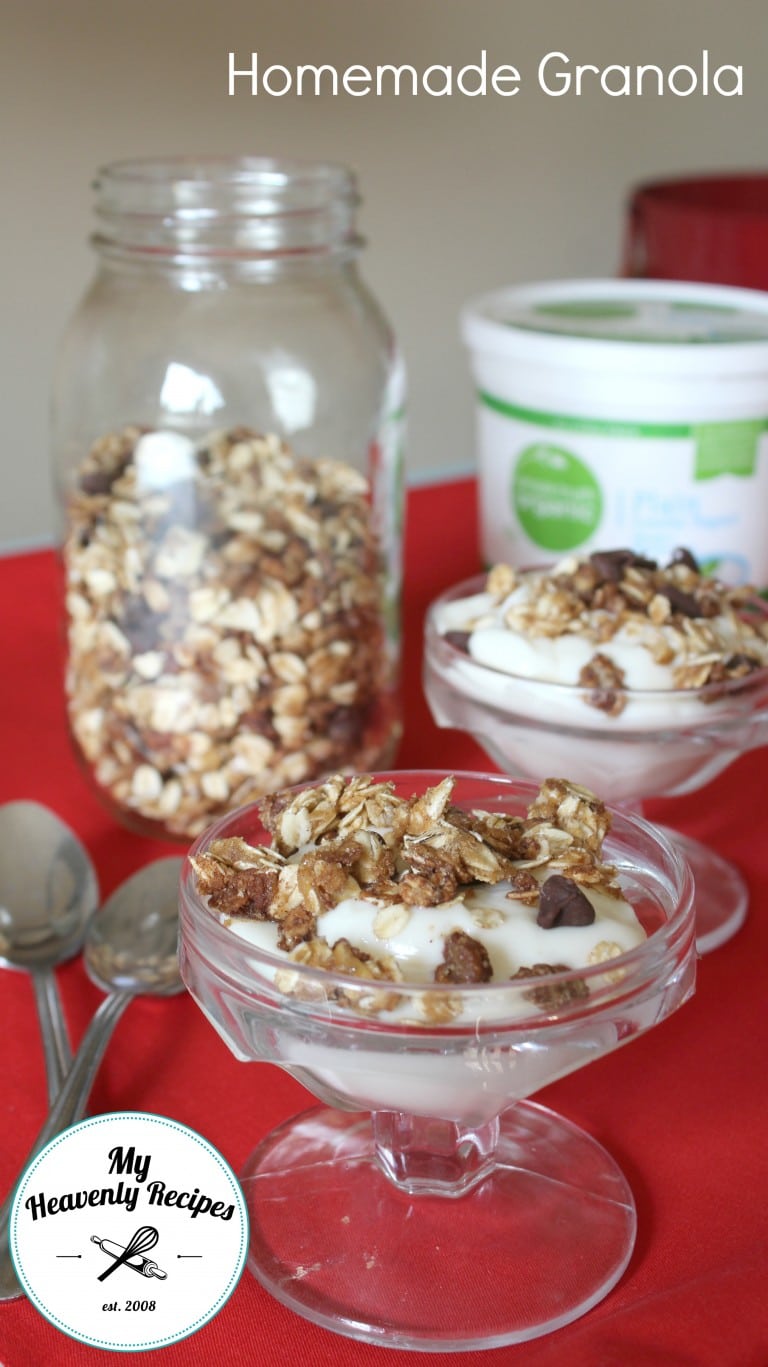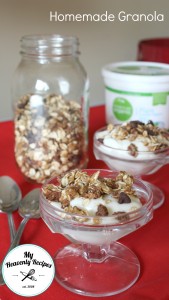 Homemade Granola – One of my favorite quick and easy recipes to have on hand as a quick snack, to add in with our parfait, or to top with a fruit salad.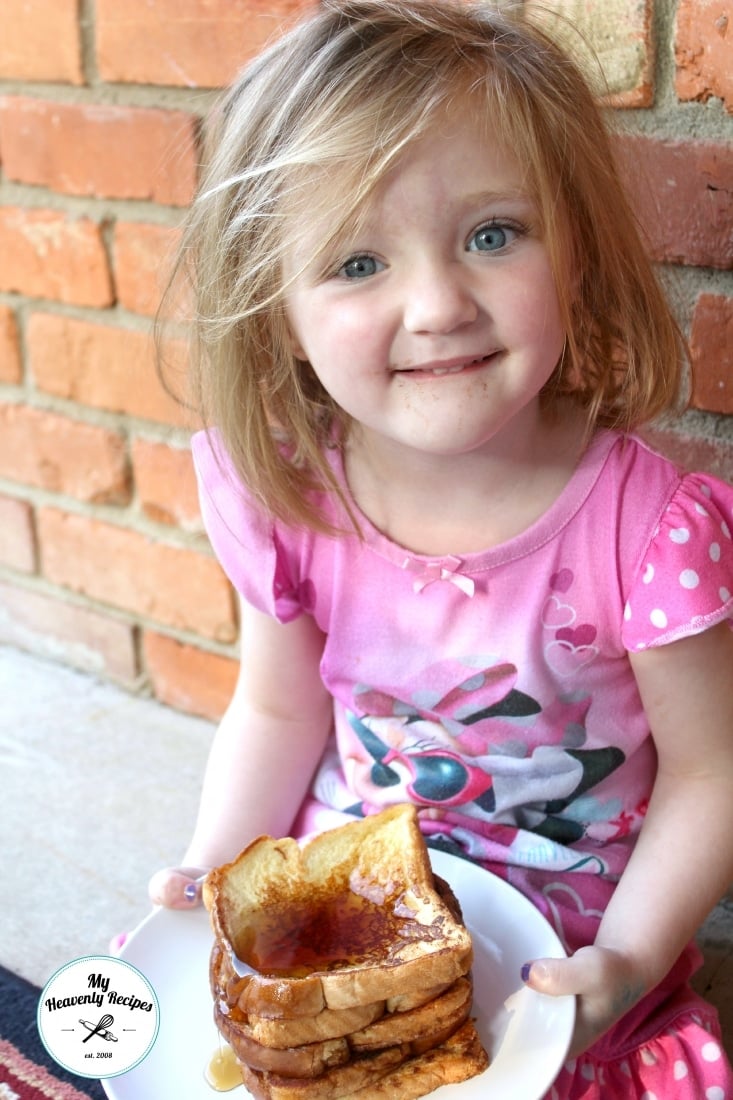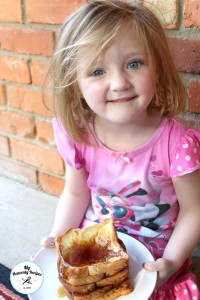 TT's Simple Cinnamon French Toast – Grab some bread, eggs and cinnamon for this super easy French Toast recipe. The great thing about this quick and easy recipe is you can make a huge batch, put the rest in a freezer ziploc bag and heat up with a toaster as needed!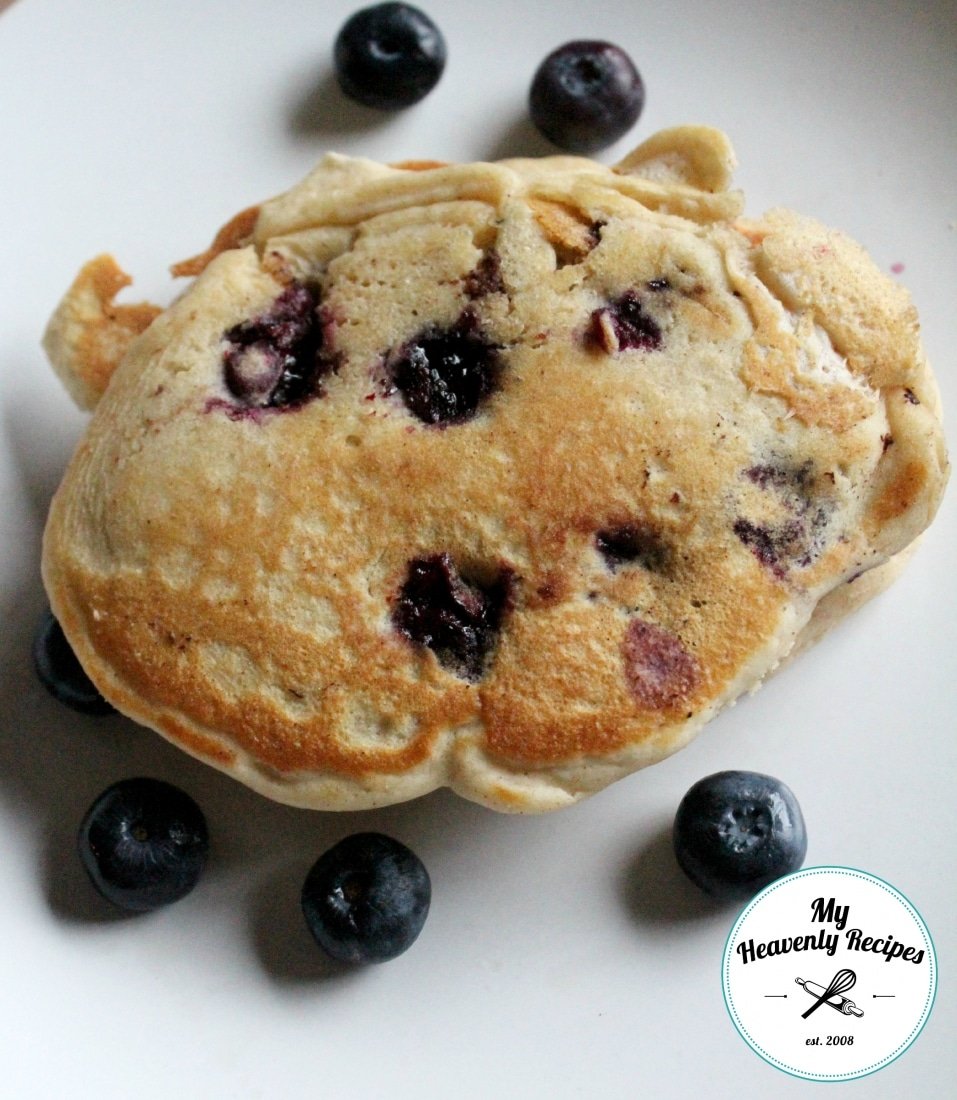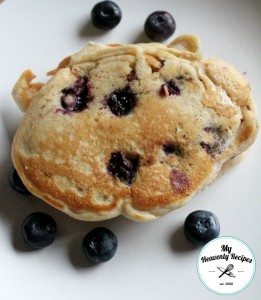 Pancake Recipes – Again, this is one of my favorite quick and easy recipes that you can double or triple the recipe for. Create enough breakfasts for 2 or 3 busy mornings.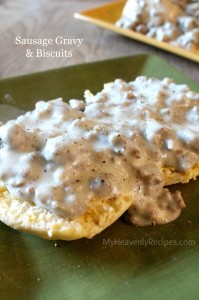 Momma's Biscuits and Gravy – From start to finish this quick and easy breakfast recipe takes about 20 minutes to make. If you don't have 20 minutes, make the gravy the night before and heat up the biscuits as soon as you wake up. When heating up the gravy you'll want to add some milk to thin it out.
LUNCH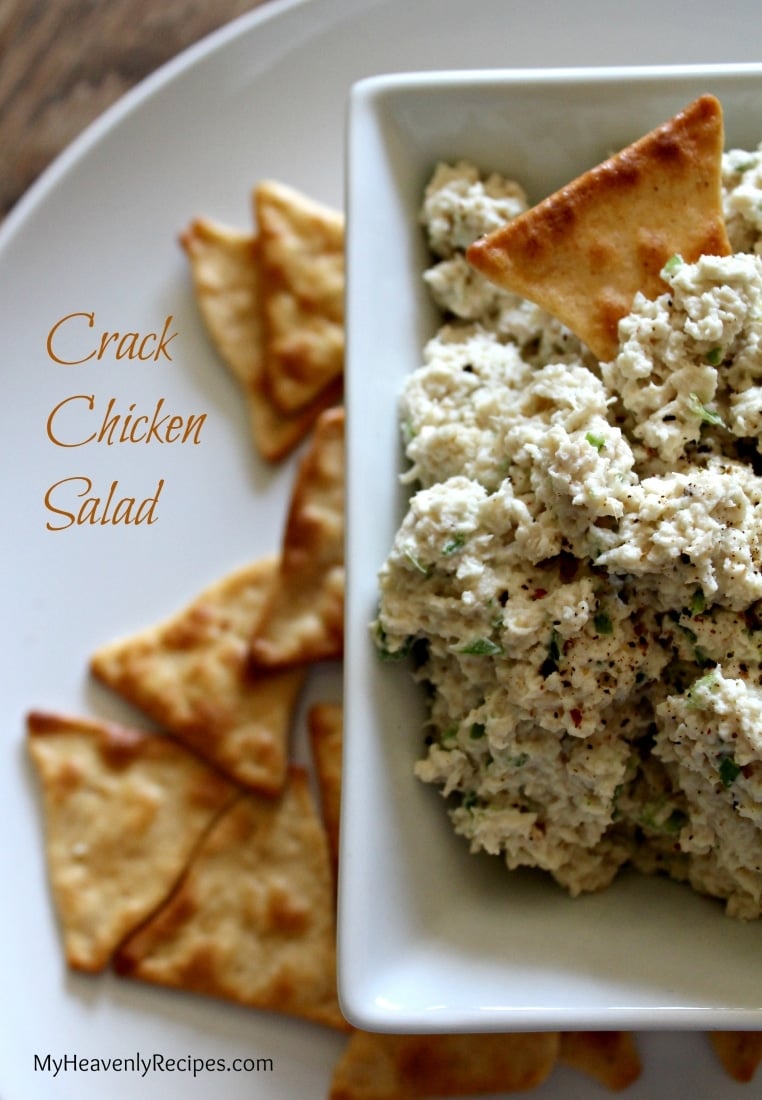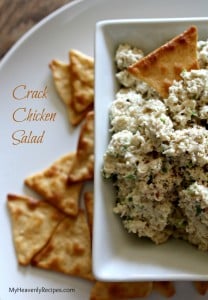 Famous Crack Chicken Salad – This batch of chicken salad will have lunch covered all week.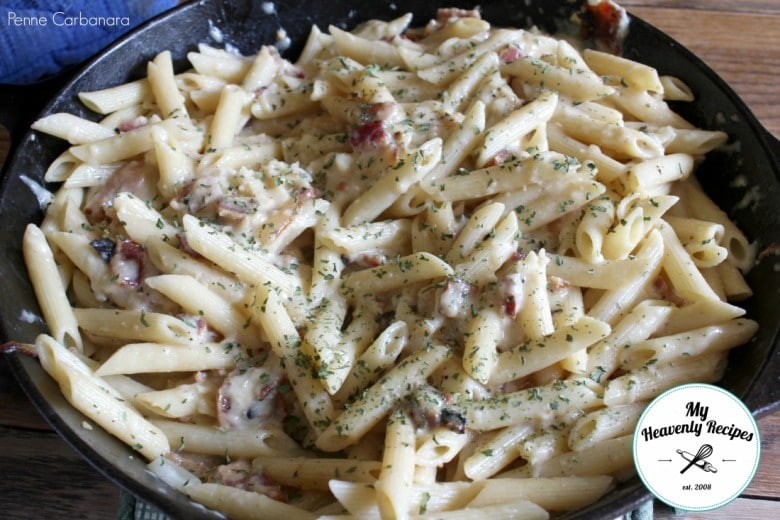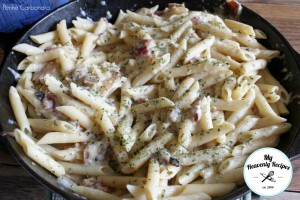 Bacon Penne Carbonara – One of my favorite quick and easy recipes for lunch. This one is on the table in under 20 minutes if you use leftover bacon from breakfast!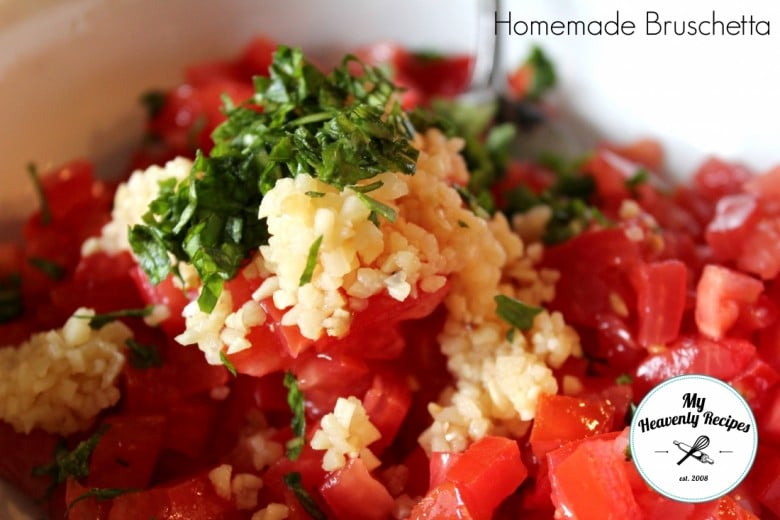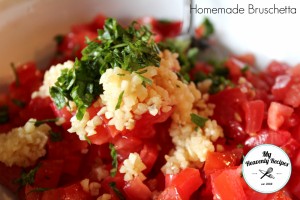 Bruschetta Pasta – Make your very own bruschetta and then toss it with any pasta that you have on hand and a dash of EVOO. To lower the calories and carbs in this quick and easy recipe, you can mix in with zucchini noodles too.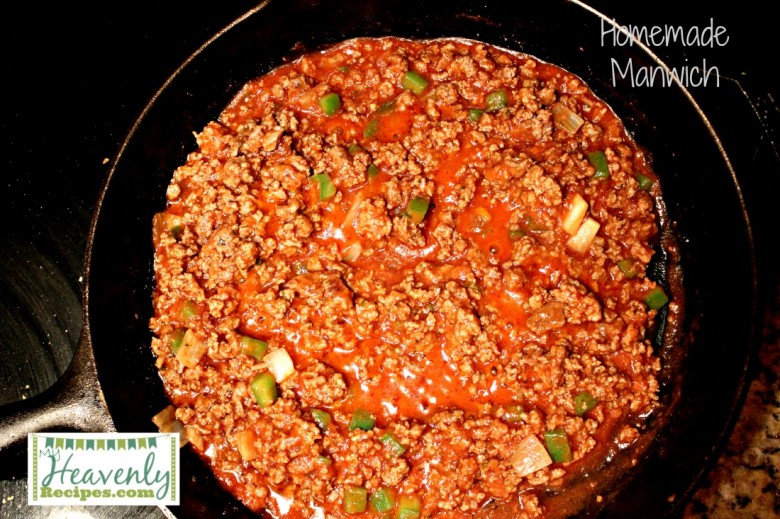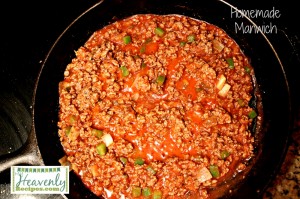 Homemade Manwich – One of my favorite quick and easy recipes to keep in the fridge and sneak in veggies for the kids! I heat it up for a super quick lunch and serve with celery and carrots or fruit salad.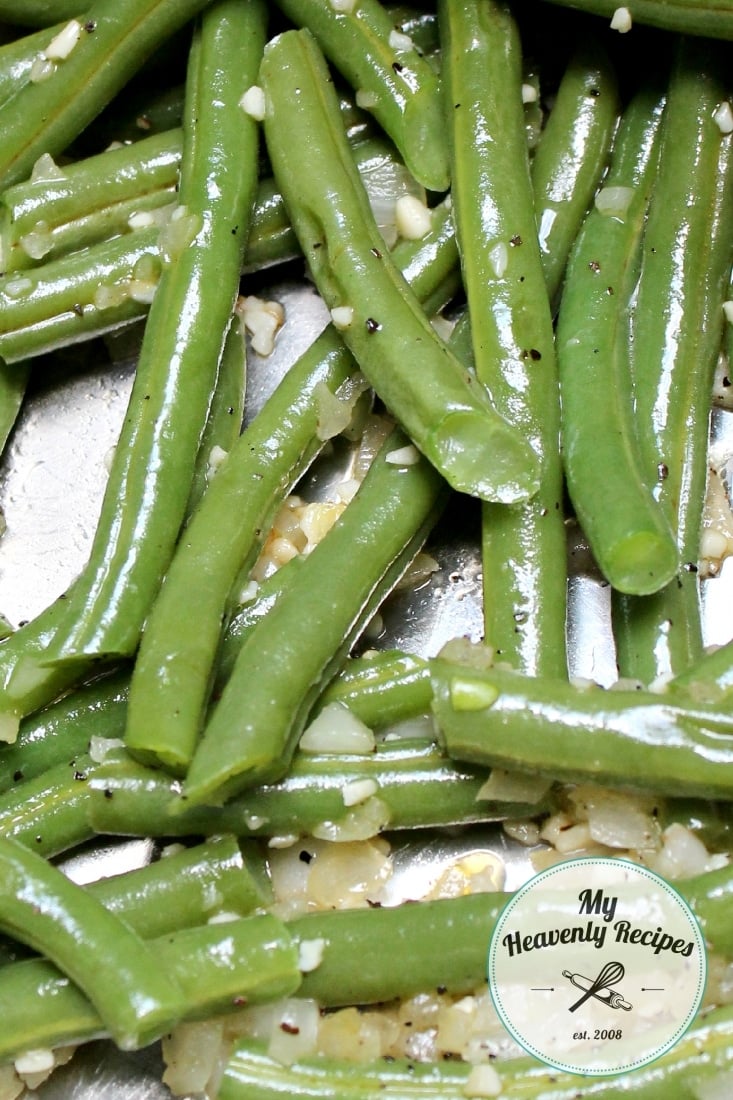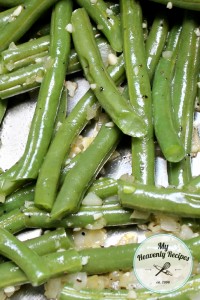 Onion & Garlic Green Beans – I love love love this recipe and often eat it for lunch all year round. If you want to add a handful of bacon or ham by all means…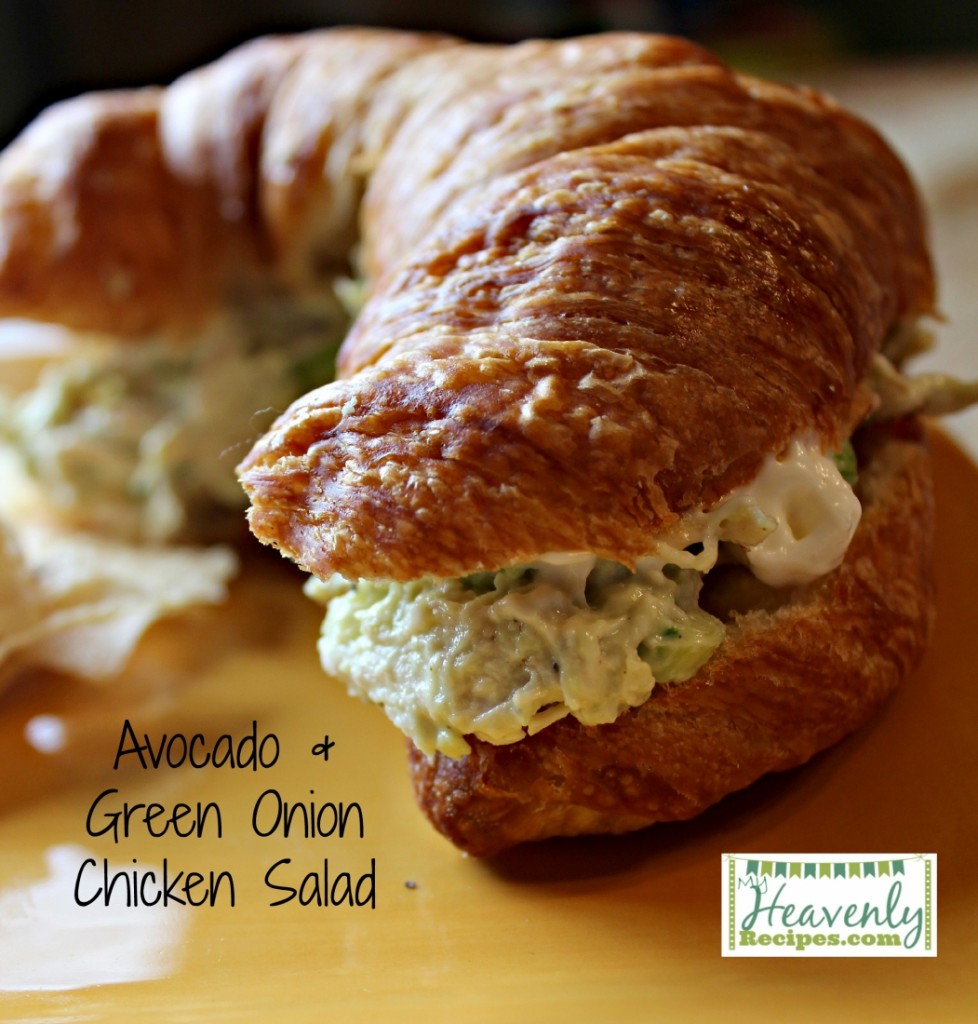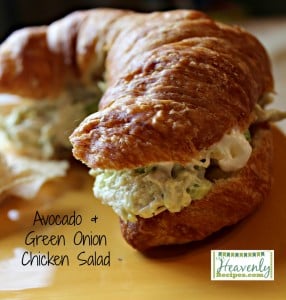 Avocado and Green Onion Chicken Salad – A creamy and delicious chicken salad recipe that uses very little mayo.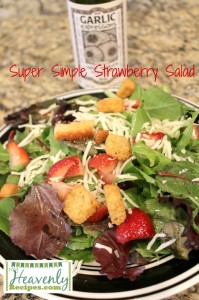 Simple Strawberry Salad – It wasn't until I started losing weight and eating healthier that I found my love for fruit with salad. It's so good….and healthy, too!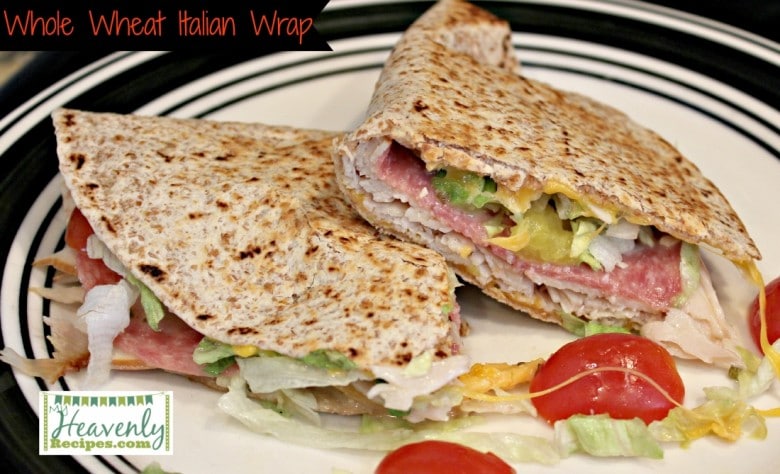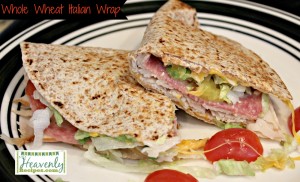 Whole Wheat Italian Wrap – One of the simplest lunches you'll ever make. This quick and easy recipe is a great alternative to a boring sandwich, with a bite from banana peppers!
APPETIZERS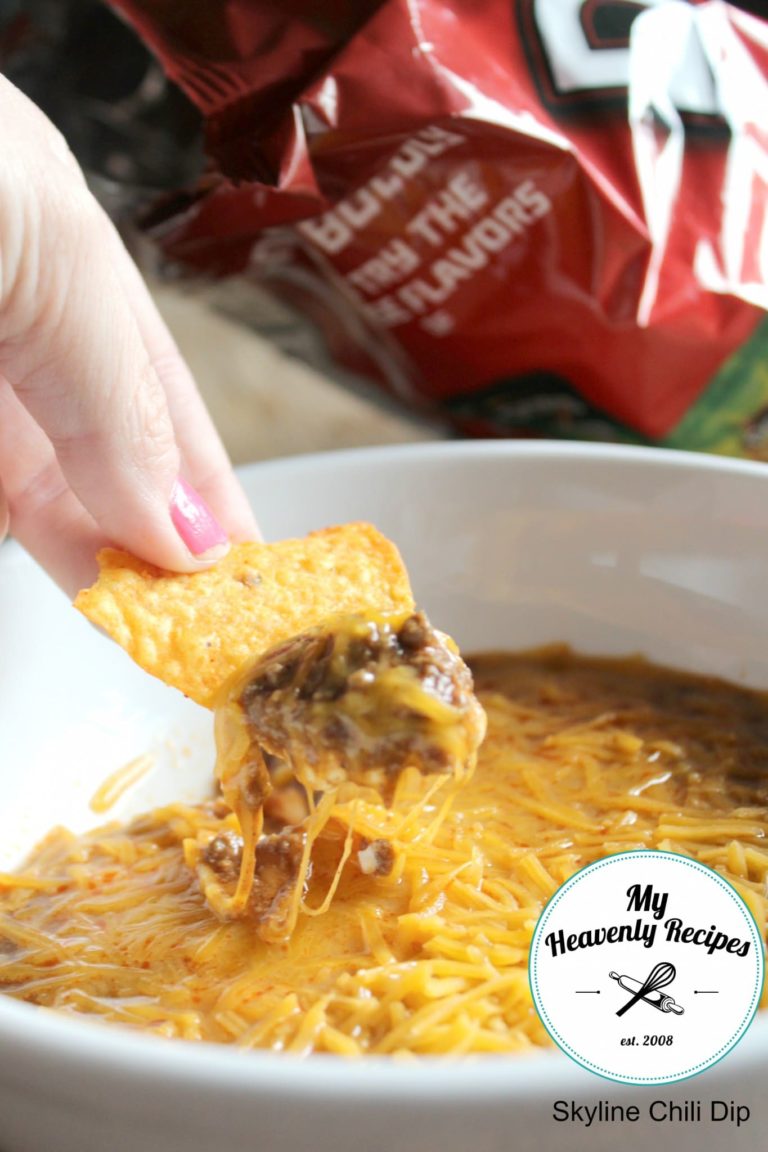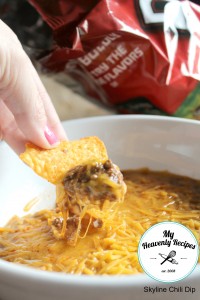 Cincinnati Skyline Chili Dip – Whether you need a quick appetizer for the big game or for unexpected guests this chili dip comes together in just minutes and will feed a crowd. It's one of my favorite quick and easy recipes for game day.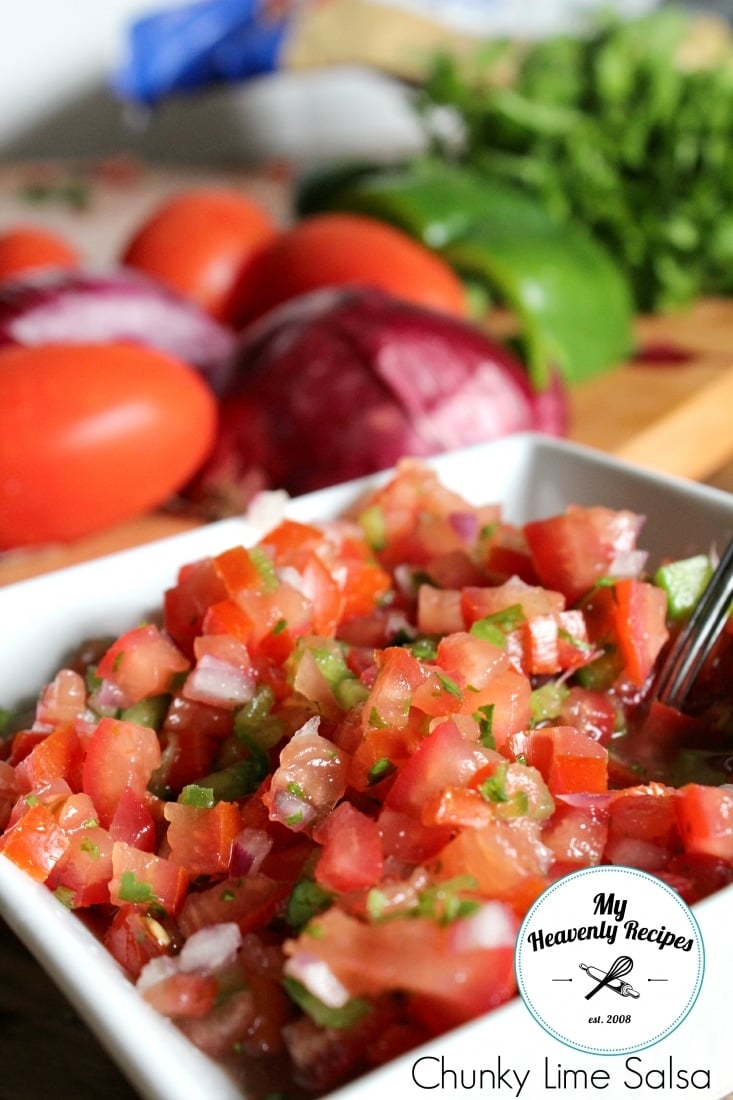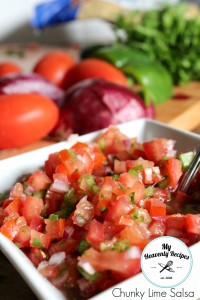 Chunky Lime Salsa – This is the best salsa recipe you'll ever have, I guarantee it! My entire family chows down on it and makes a great appetizer any time of the year.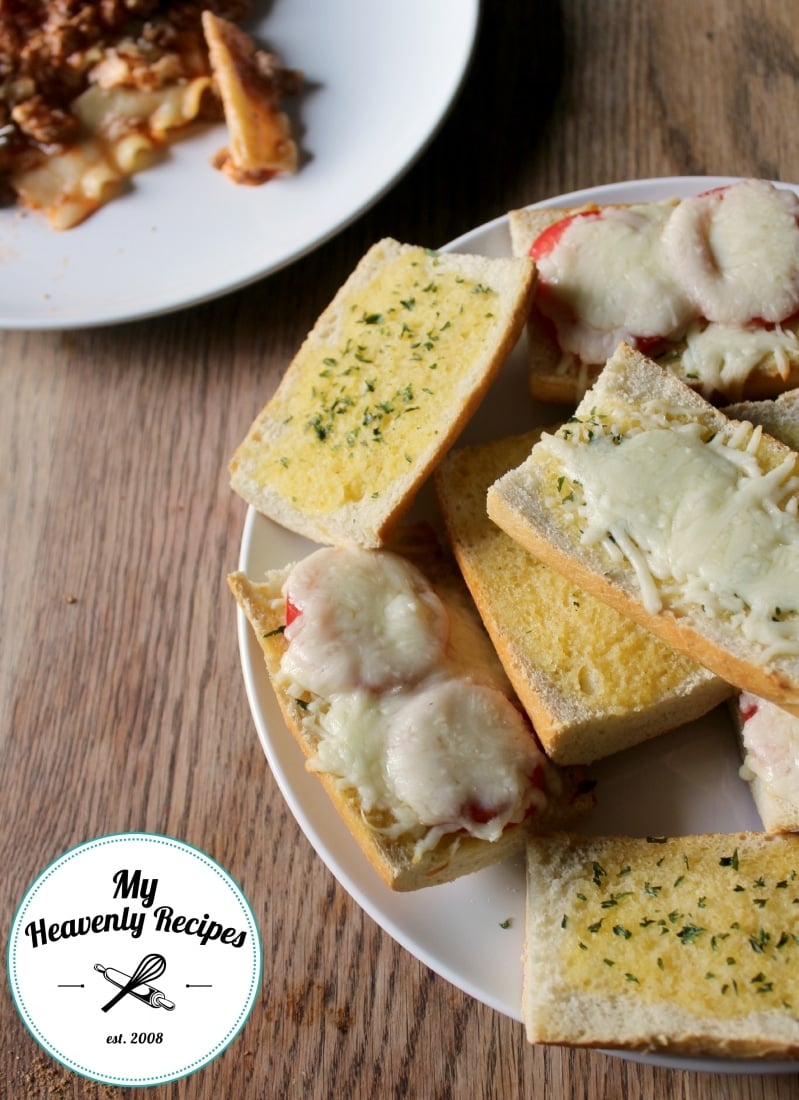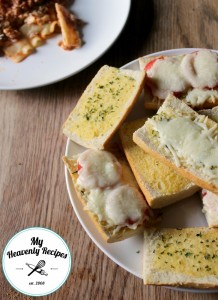 Homemade Garlic Bread – Quick and easy recipes don't get much tastier than this one – homemade garlic bread that will please the crowd. Serve along side my homemade bruschetta recipe for a filling appetizer.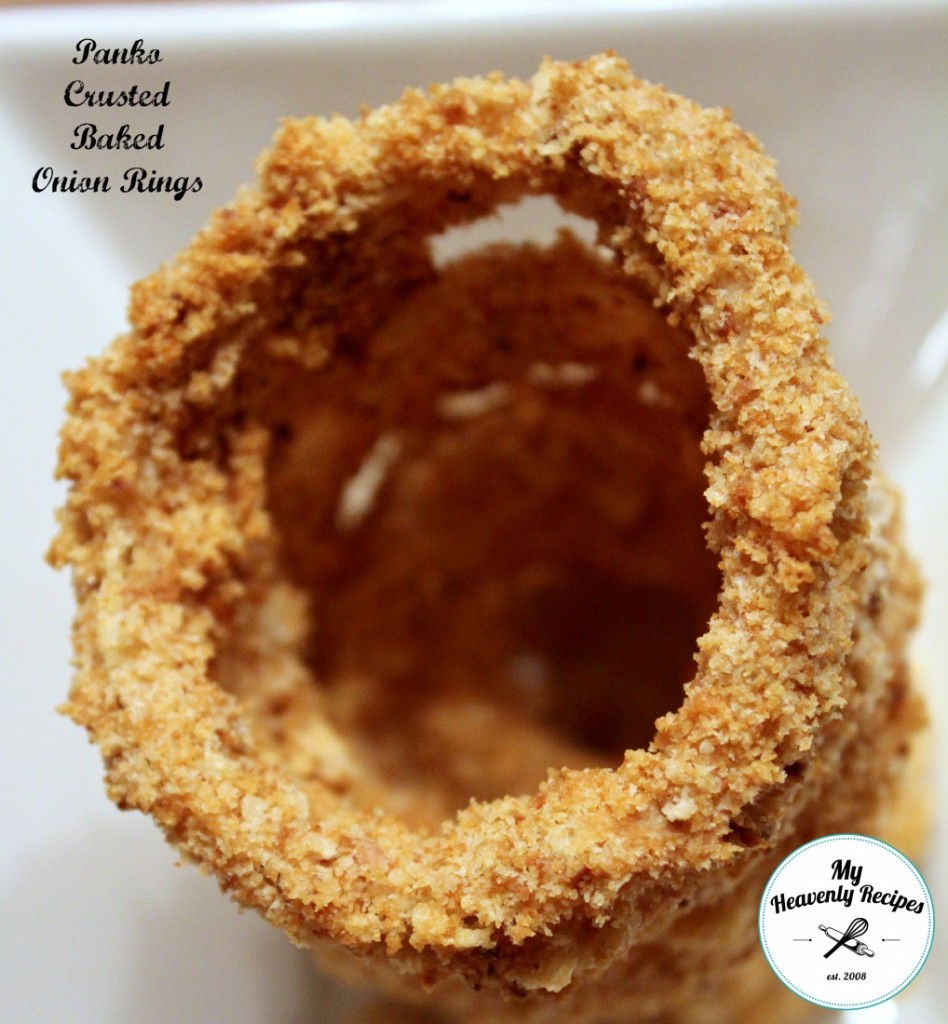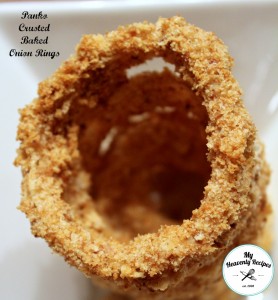 Baked Onion Rings – When I'm craving onion rings, this is the only recipe I'll make. It avoids all the oil and the deep fried calories and still turn out yummy and crunchy!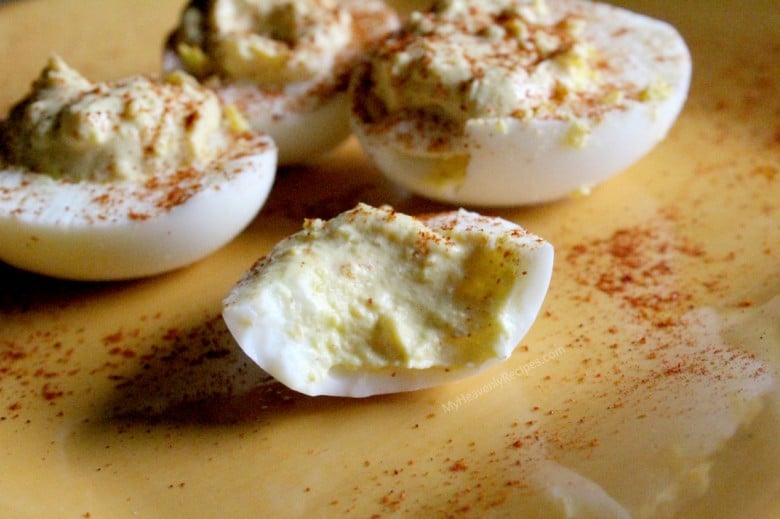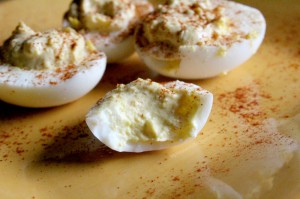 My Famous Deviled Eggs – A traditional deviled egg recipe that can feed a crowd or one! They are delicious and now I want one…or two…or three!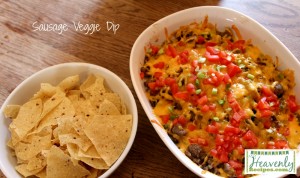 Sausage Dip Packed with Veggies – A appetizer inspired by Ree Drummond aka Pioneer Woman! It's pretty amazing, especially if you love veggies!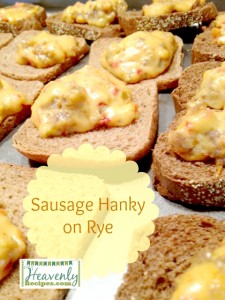 Sausage Hanky Panky – Damn, I desperately need to reshoot this recipe! Take the crock pot along when you make this. It feeds an army and then some.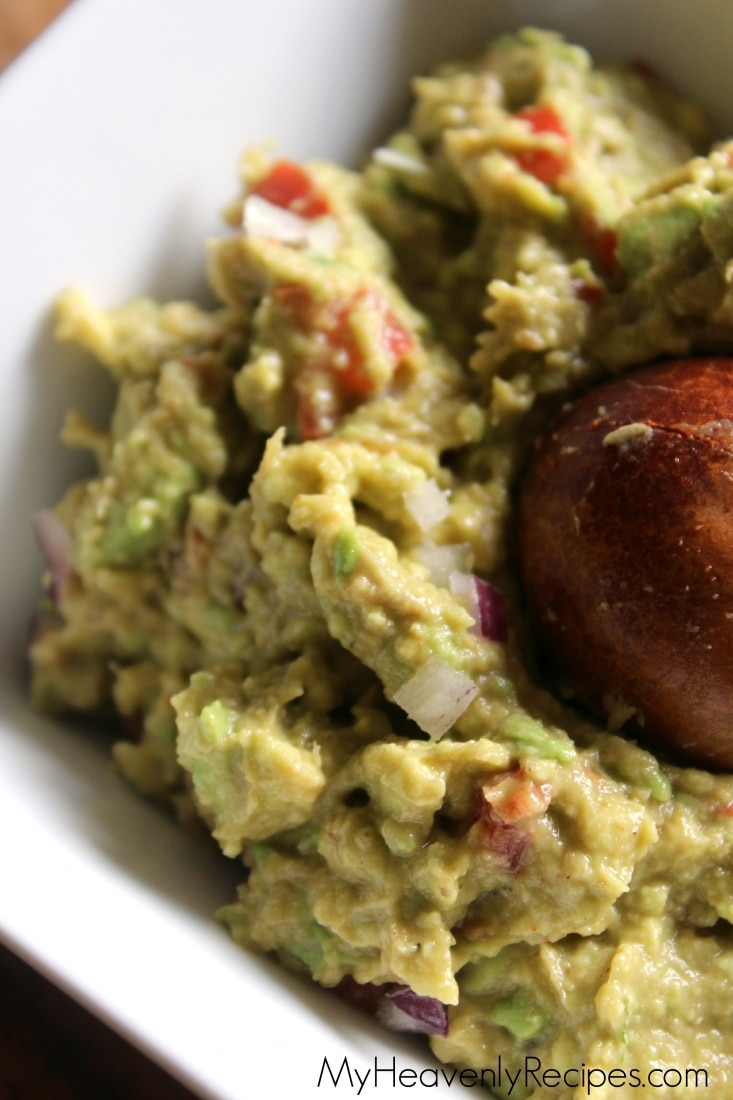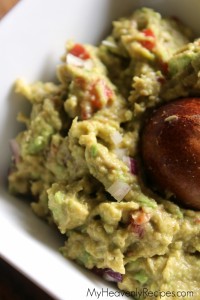 Guacamole Recipe – The only guacamole recipe you'll ever need! This makes a great side or appetizer, no matter the reason!
DINNER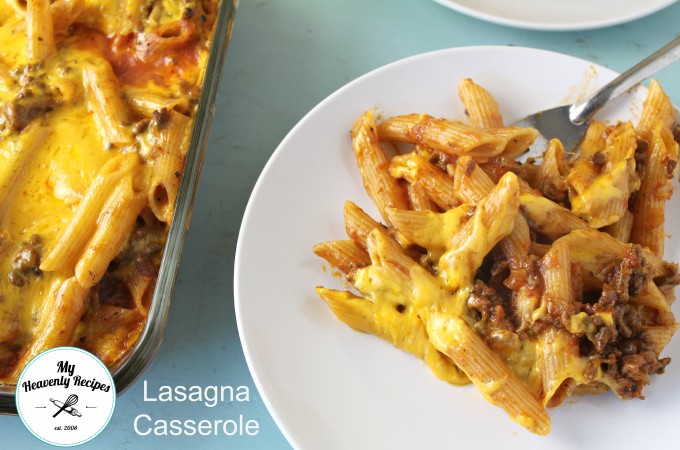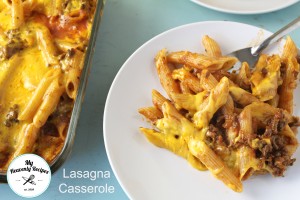 Lasagna Casserole – Make this recipe on a night that you have time, then pop it in the freezer. When you're ready to serve it, put it in the oven to heat up for a super simple weeknight dinner.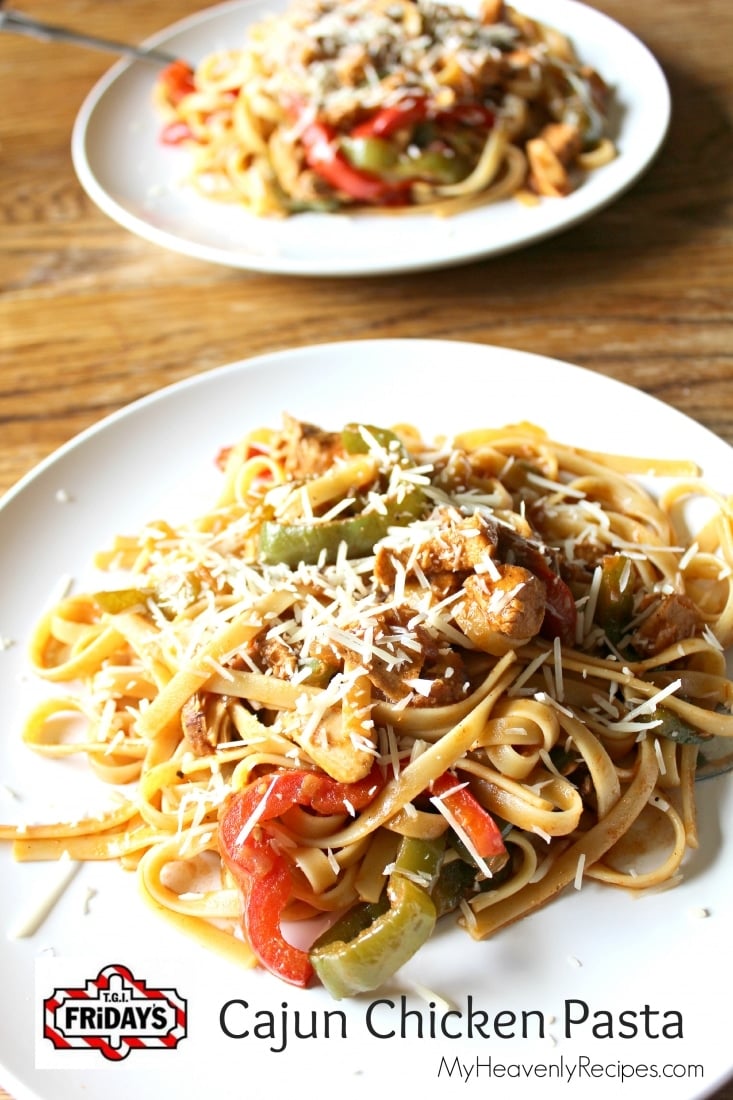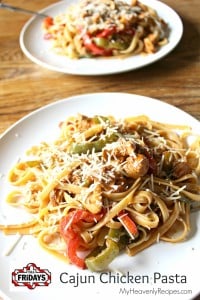 TGI Friday's Cajun Chicken Pasta – One of my all time favorite quick and easy recipes that I make in our home. This dish is literally on the table in 20 minutes.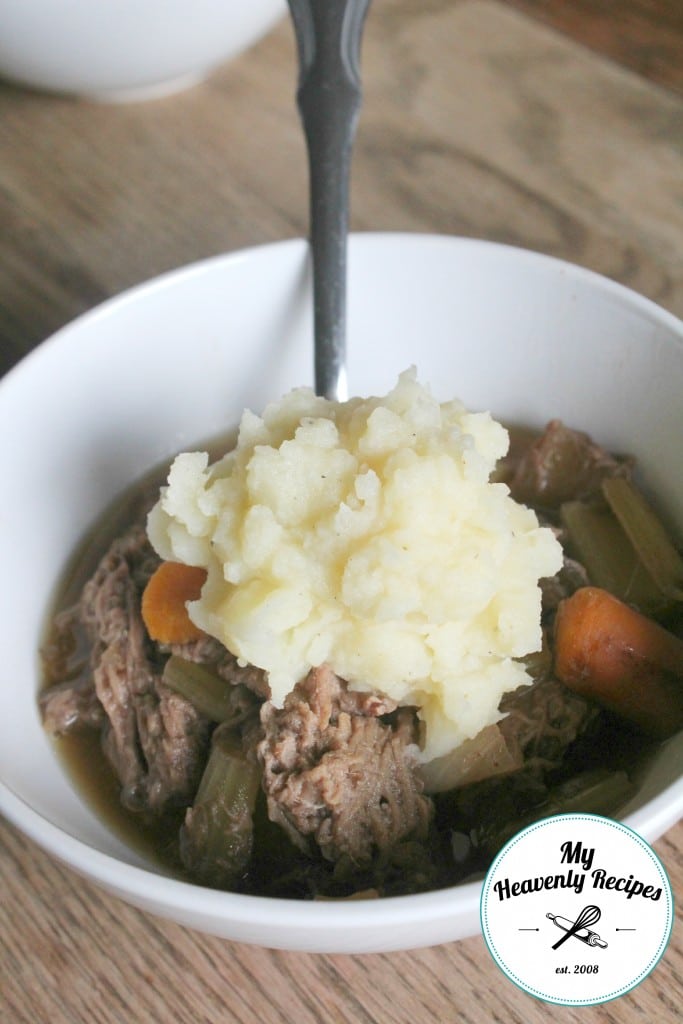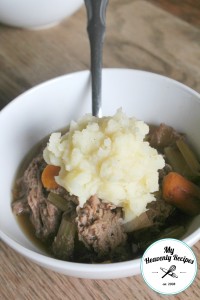 Crock Pot Pot Roast – This Crock Pot Pot Roast recipe was passed down from my "Betty Boop" to me, and I'm so glad she did. It's one of my favorite quick and easy recipes and prep time is all that is involved. Let the crock pot do the work and come home to a delicious meal that's hearty and wholesome.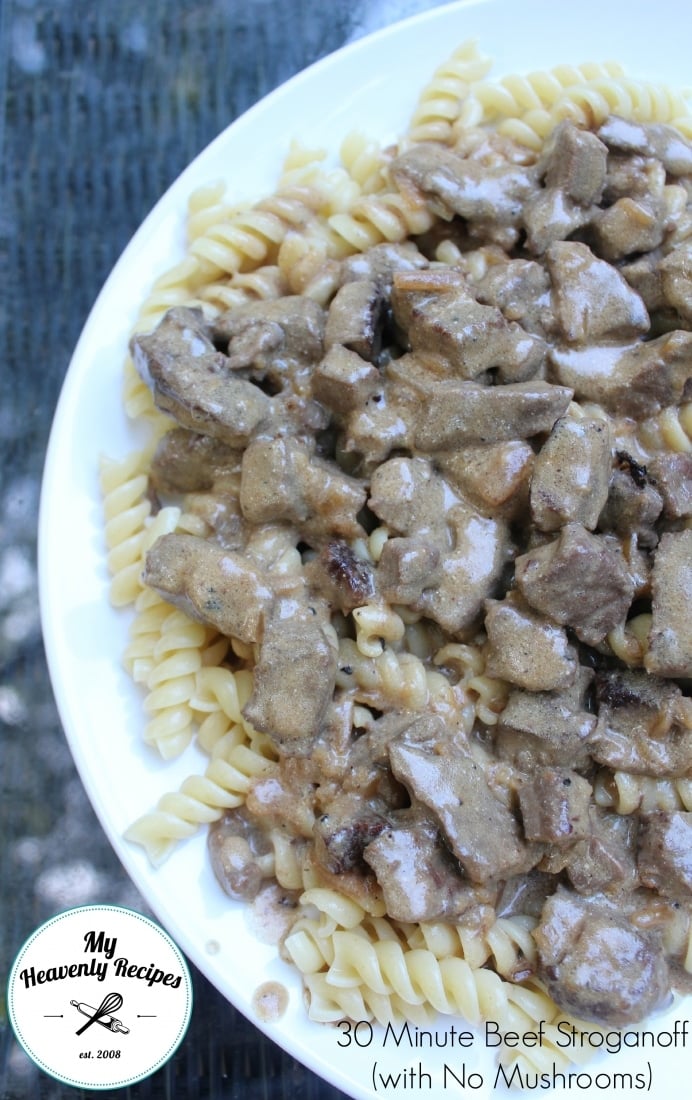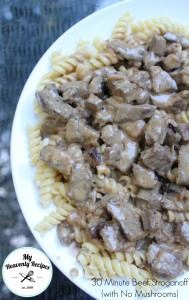 30 Minute Beef Stroganoff – If you have 30 minutes that's all you need to create this beef stroganoff recipe.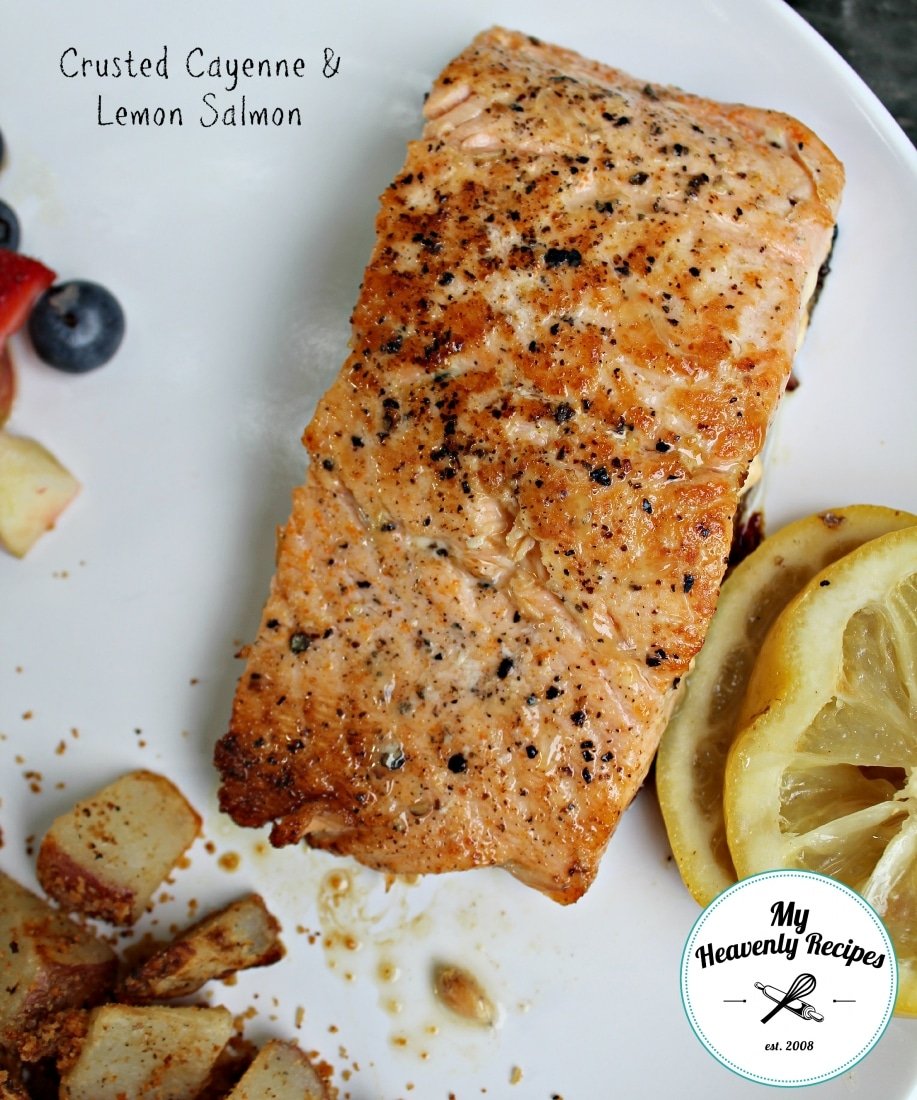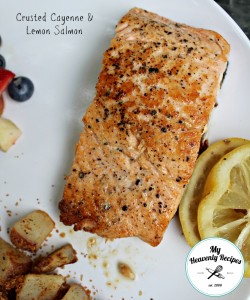 Crusted Cayenne Lemon Salmon – This salmon recipe cooks up so fast you'll need to start your side dishes first! It's packed full of flavor, melts in your mouth like butter. One of the healthiest quick and easy recipes on this site!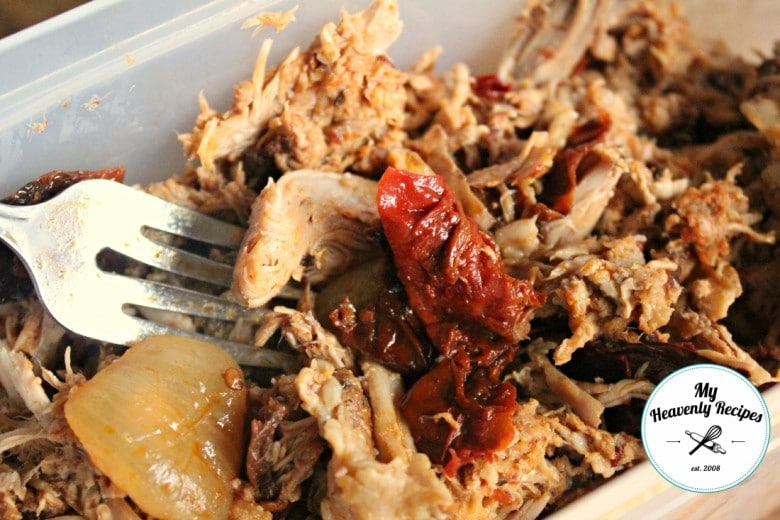 Spicy Pulled Pork – Whether you want a nice spicy and smokey BBQ sandwich, pork tacos, baked potato topping or nachos, this Spicy Pulled Pork is one of my husband's favorite quick and easy recipes to make and to eat.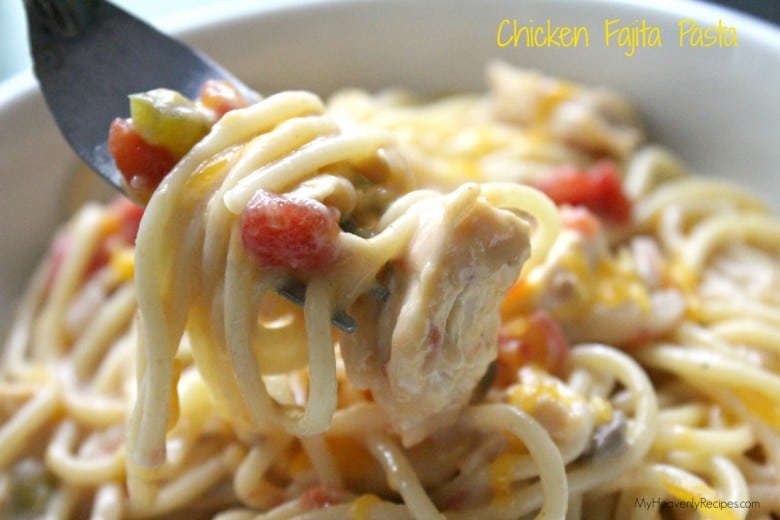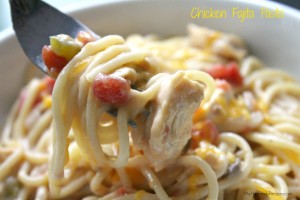 Crock Pot Chicken Fajita Pasta – The longest part about making this recipe is heating up the water for the noodles to boil! This is quickly becoming a Reader favorite.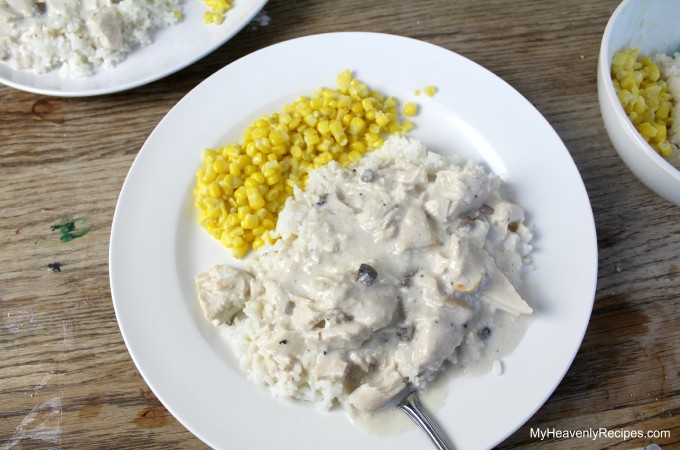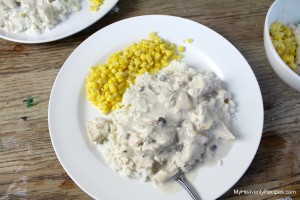 Chicken Over Rice – A recipe that Beanies has been making since she was about 3 ½ years old. It utilizes 3 ingredients in the crock pot. I've been enjoying this meal over and over, since I was a little girl.
DESSERTS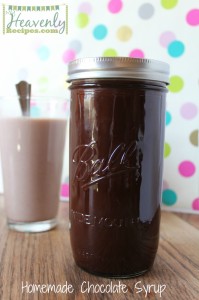 Homemade Hershey Syrup – This Homemade Hershey Syrup recipe has been pinned over 12K times, so you know it's a good one to have on hand! Not to mention it makes for a great last minute gift idea!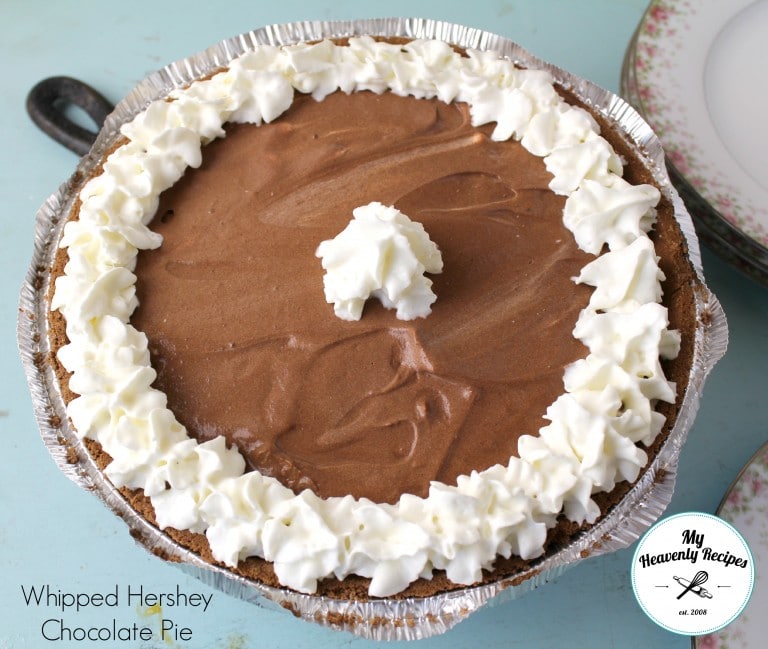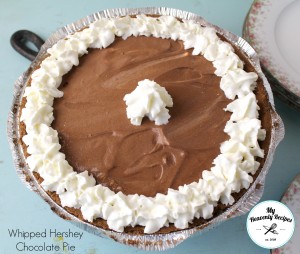 Whipped Chocolate Pudding Pie – There's no baking involved with this quick and easy recipe. If you can use a whisk, you can pretty much whip this dessert up!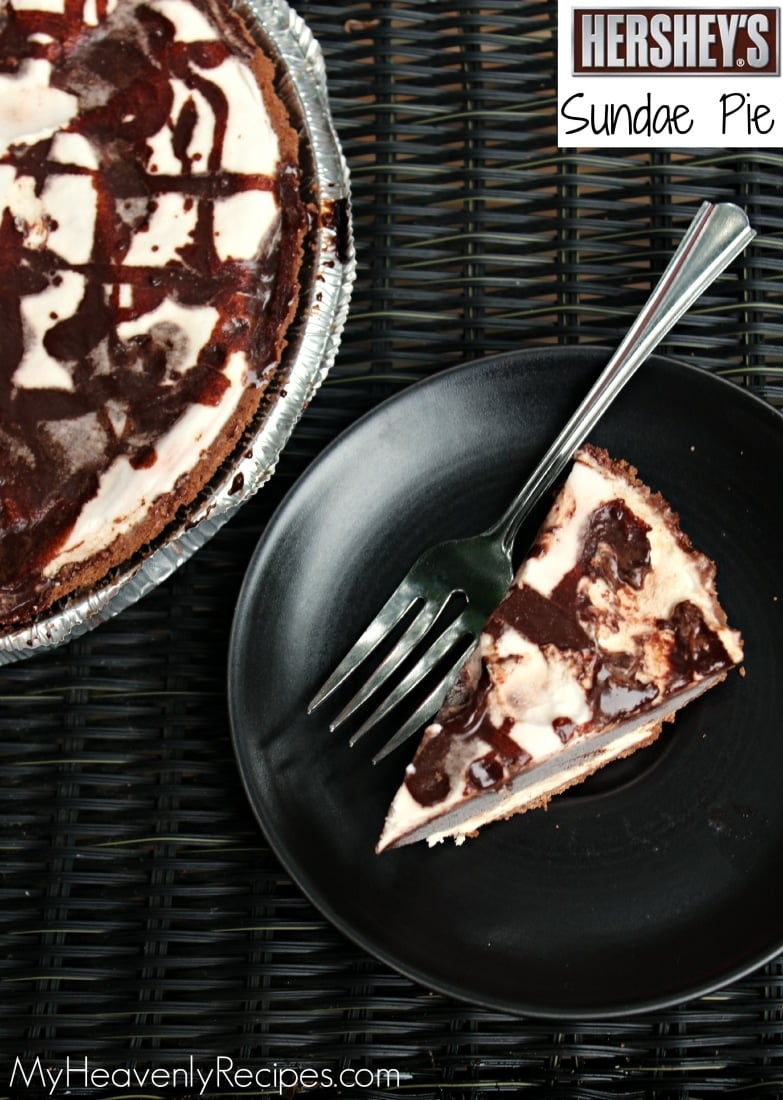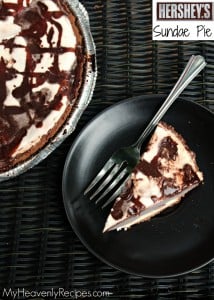 Homemade Hershey Sundae Pie – Pretty much one of my favorite quick and easy recipes. There's no baking involved, can be made days before you need it and it stays in the freezer!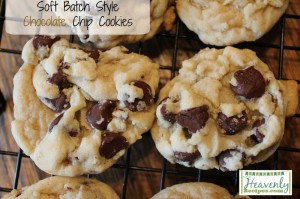 Chilled Chocolate Chip Cookie Recipe – If you haven't made these chocolate chip cookies, you really should stop what you are doing and go at least make the dough. It's one of my favorite quick and easy recipes for dessert. The tip to this cookie is chilling and under baking 😉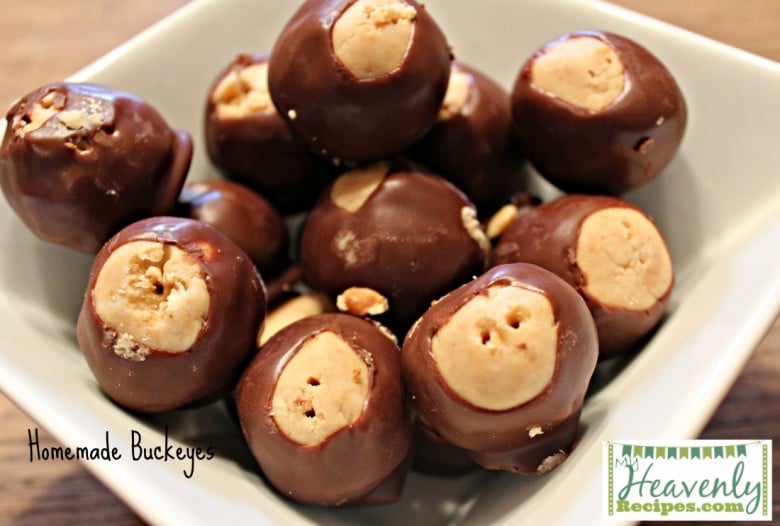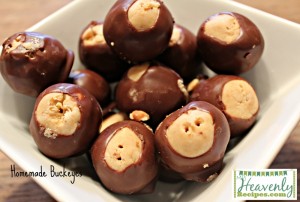 Homemade Buckeyes – On the chance you are looking to impress some folks, bring these Homemade Buckeyes along. You can make them and keep in the freezer for a month or two!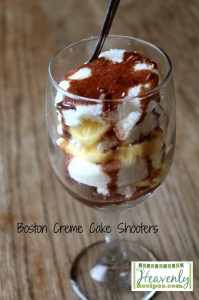 Boston Creme Cake Shooters – This dessert is light on calories, big on flavor and comes together as quick as it takes pudding to set up! Not to mention there's no baking involved and all you need is angel food cake bought from the grocery, pudding and the Hershey Syrup recipe from above. 😉
And if you need a recipe for a specific occasion be sure to check out the Recipe Index. It's super easy to use and a great tool for you, so be sure to bookmark it! As always, from the bottom of my heart, THANK YOU for taking a few minutes out of your day to stop by and grab some of my favorite recipes. I appreciate each and every one of you for supporting my passion.
Be sure to Submit a Recipe so that I can feature it on the site once you've made this dish! See you soon 😉
Enter your Name and Email Address Below to receive a email when a new recipe is published!
I PROMISE I won't sell your info to those scammer people!
Try These Reader Favorite Breakfast Recipes
Quite a few of our Breakfast Recipes have been very popular across social media. Here's a few of our readers favorite breakfast recipes that we hope you'll also try!