This post may contain affiliate links, read our
Disclosure Policy
for more information. As an Amazon Associate I earn from qualifying purchases, thank you!
Sunday dinner invitations are a fun way to invite family and friends over for a home cooked Sunday supper.
It's that time ya'll. It's time to get back into the kitchen and create memories with your family and for your children that are going to last a lifetime. Let's get back to our roots with Sunday Dinners and have fun with these Sunday Dinner Invitations.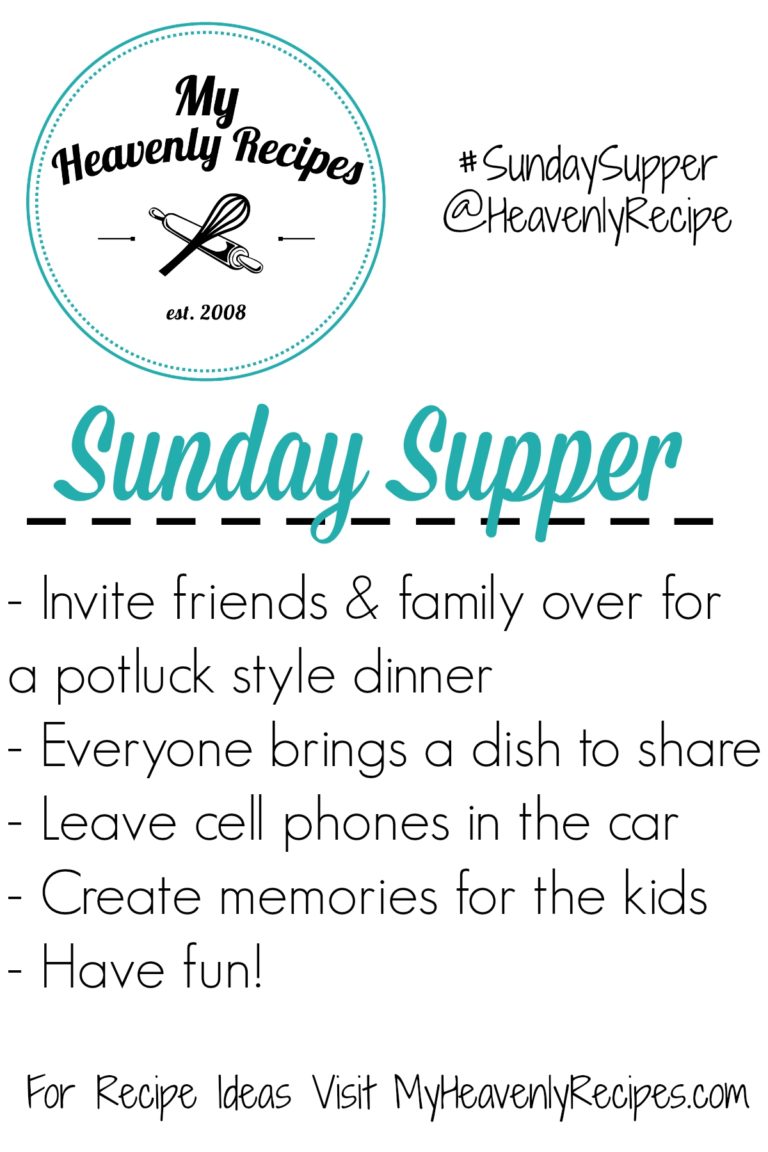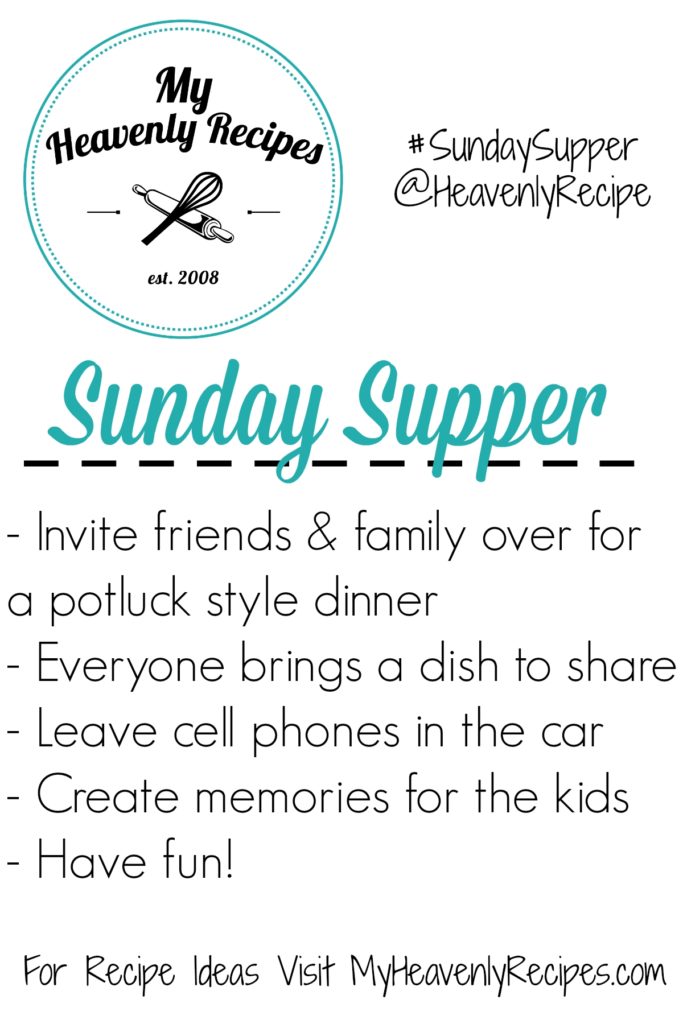 You've heard me talk about Sunday Dinner since I started MyHeavenlyRecipes.com in May of 2015. It's time to make time for those who are the most important in your life and center it around Sunday Dinner.
Each Sunday I invite all of our family and friends over for Sunday Dinner. This typically starts in October and goes until March. This is otherwise known as when we don't camp as much! This also allows us time to spend with family and friends that we may not otherwise see due to the business of school being back in session, the holidays and just life man.
Sunday Dinner Invitations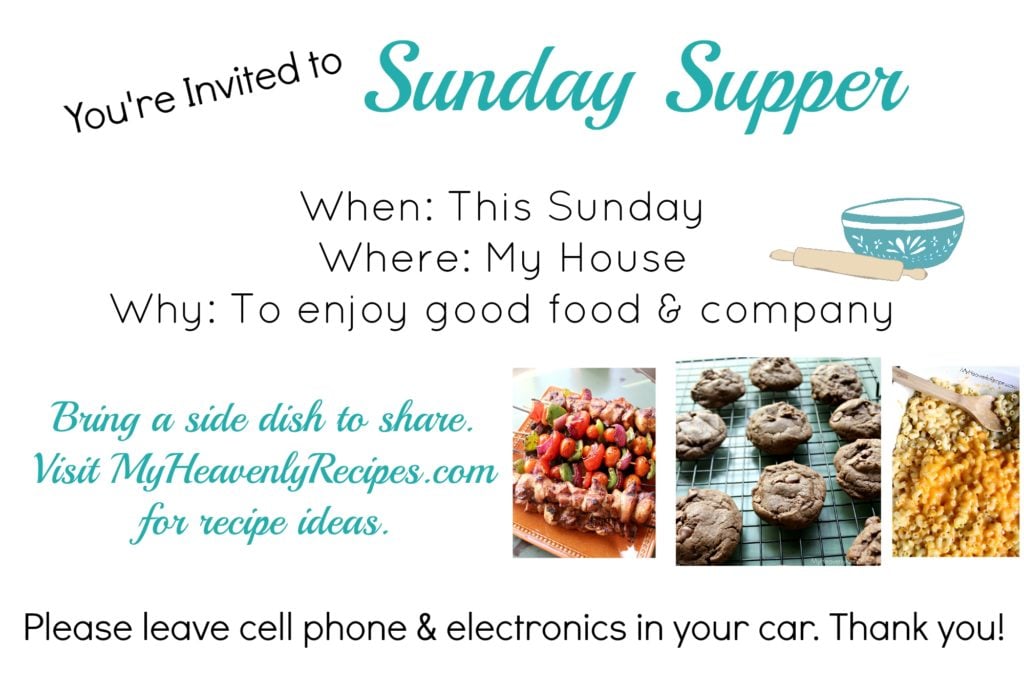 Save the image above of the Dinner Invitation and share on your social media or text it to friends and family who are invited!
You'll notice that on the Sunday Dinner Invitation, it mentions leaving cell phones and electronics in the car. This took a week for people to get over and then they truly enjoyed it!
Now the most important factor when it comes to Sunday Supper is that all cell phones and electronic devices need to remain in the car. That means all teenagers have to interact and children have to PLAY! Yes, it may get loud, but, remember it's the memories!
One of my most fond memories of my childhood was going over to my Grandma's house and getting to play with all of my cousins. There were two different tables. The Adult Table and the Kids Table. My Uncle would make sure we were eating our veggies and if not, we'd have to sit there until we did!
To get you started with your own Sunday Dinners be sure to check out 44 Recipes to Feed a Crowd on a Budget.
In addition, you'll be able to grab recipes for your Sunday Dinner anytime. Here are a few options to go alongside your Sunday dinner invitations:
I love to see what you are creating in your kitchens! Be sure to share the recipes you found on MyHeavenlyRecipes.com with me on Facebook, Twitter, Pinterest and Instagram for more Heavenly Recipes.