During the cold season, we often choose to eat meaty and cheesy dishes and we tend to forget eating fruits and veggies is extremely important. Up your greens intake and enjoy a boost in nutrients with these delicious and comforting warm salads perfect for winter time eating!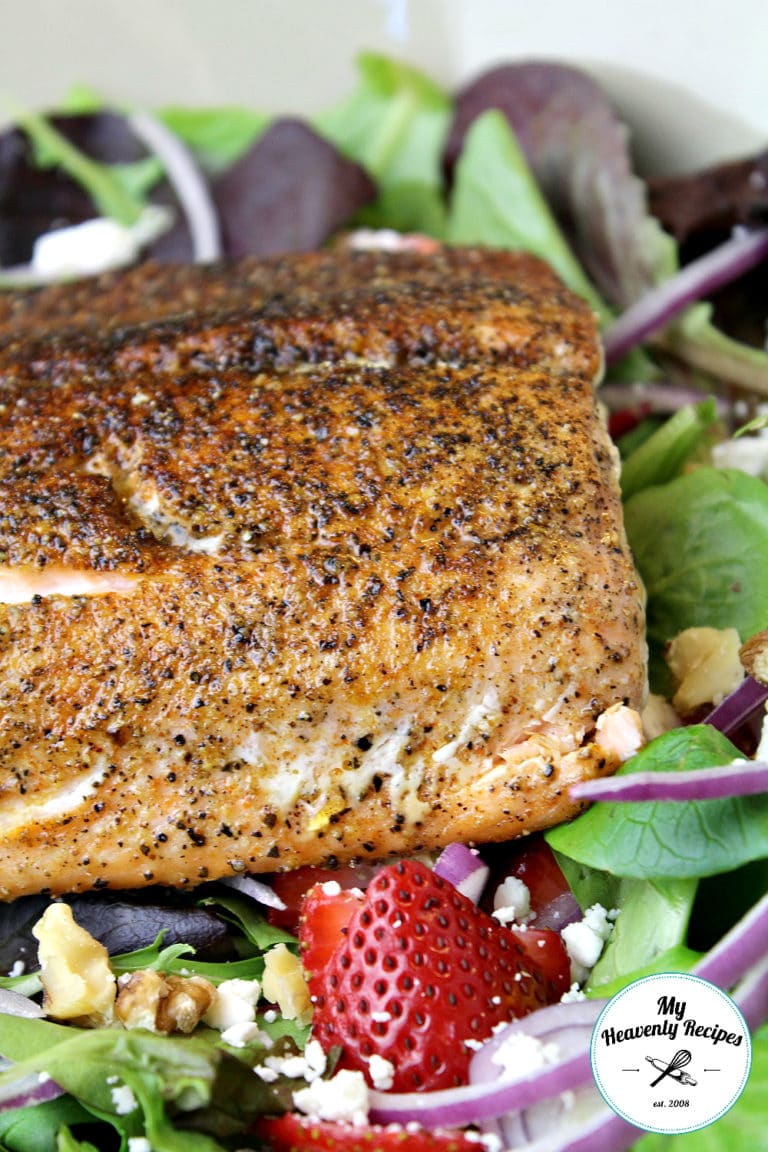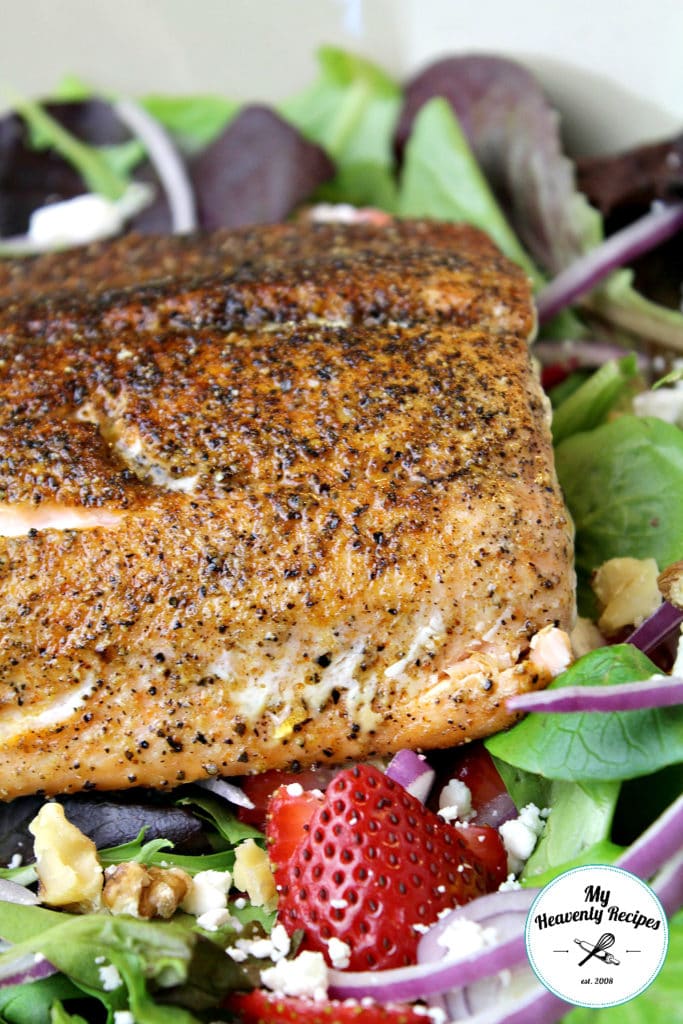 This Strawberry Fields Salmon Salad is one of my all-time favorite recipes. It's perfect around March with fresh strawberries!
1. Warm Winter Salad With Rice And Cilantro Tahini Sauce from avocadopesto.com
A flavorful salad full of healthy fats that's also meat-free and gluten-free.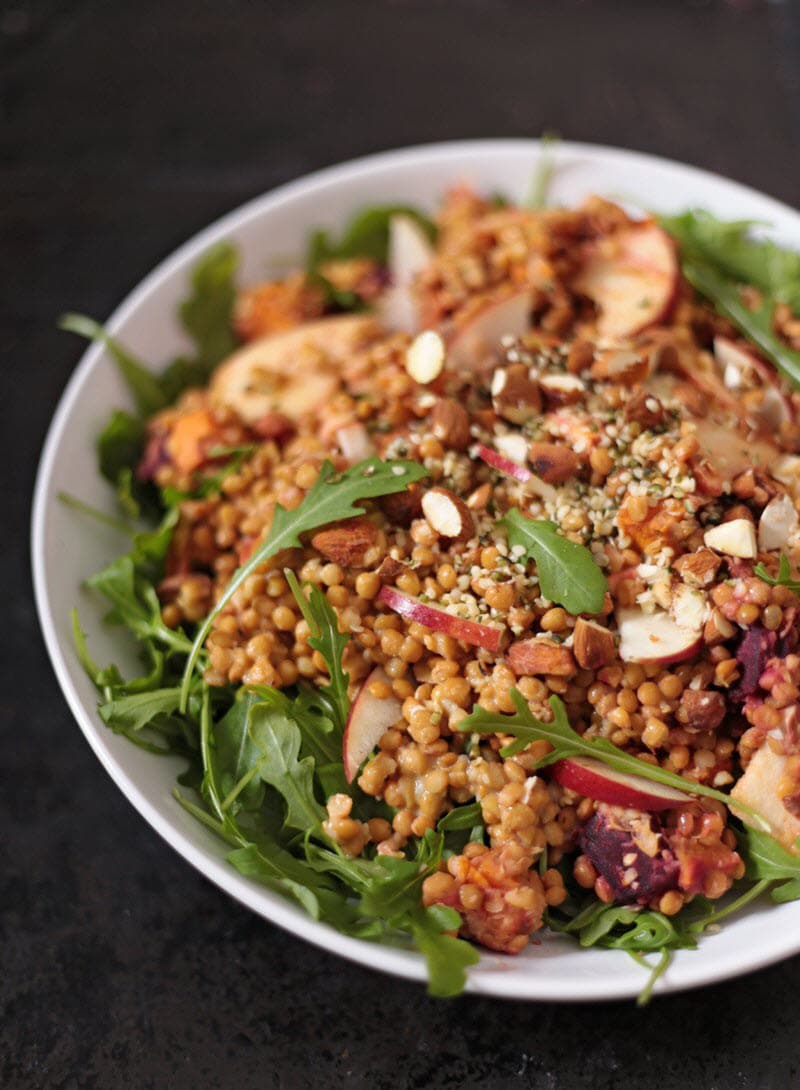 2. Warm Lentil Salad With Roasted Vegetables from greenevi.com
Eating lentils the first day of the year is a Hungarian tradition but no need to wait until then to try this comforting salad.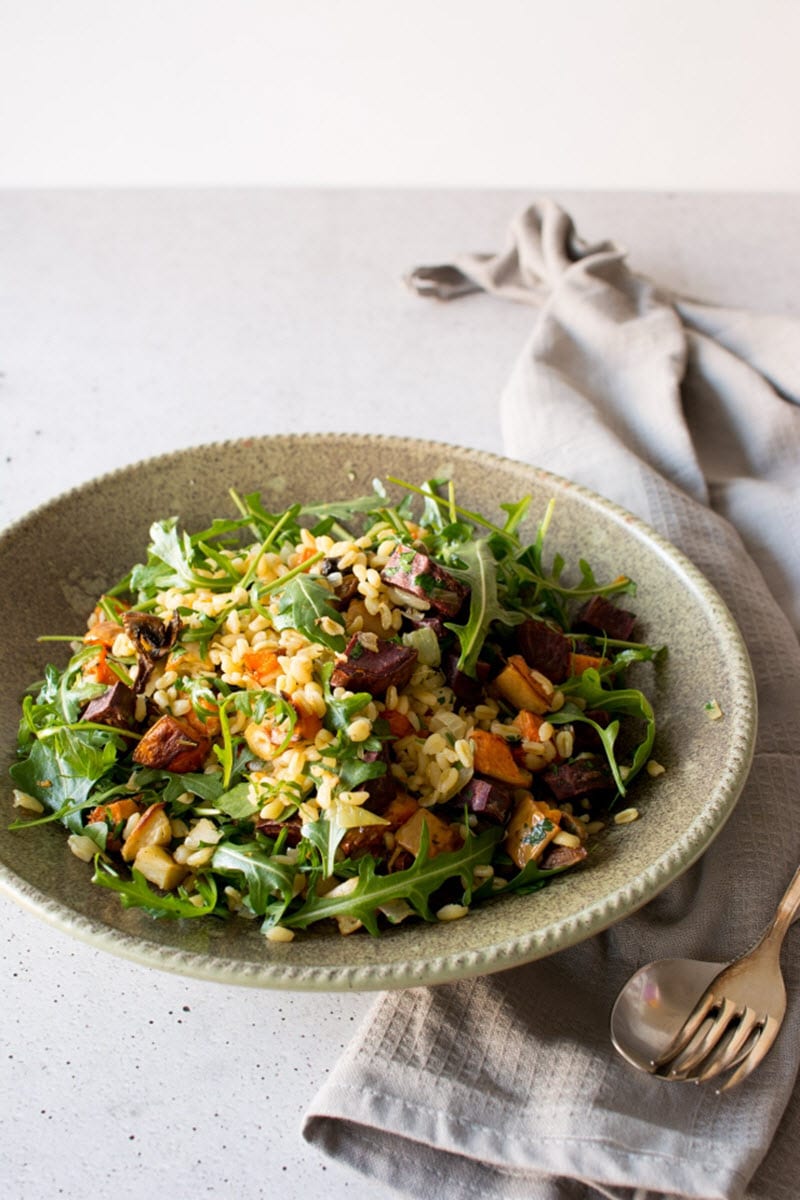 3. Roasted Vegetable Wheat Berry Winter Salad from laurencariscooks.com
Roasted veggies are so good and wheat berries are a healthy source of carbs that's not often used.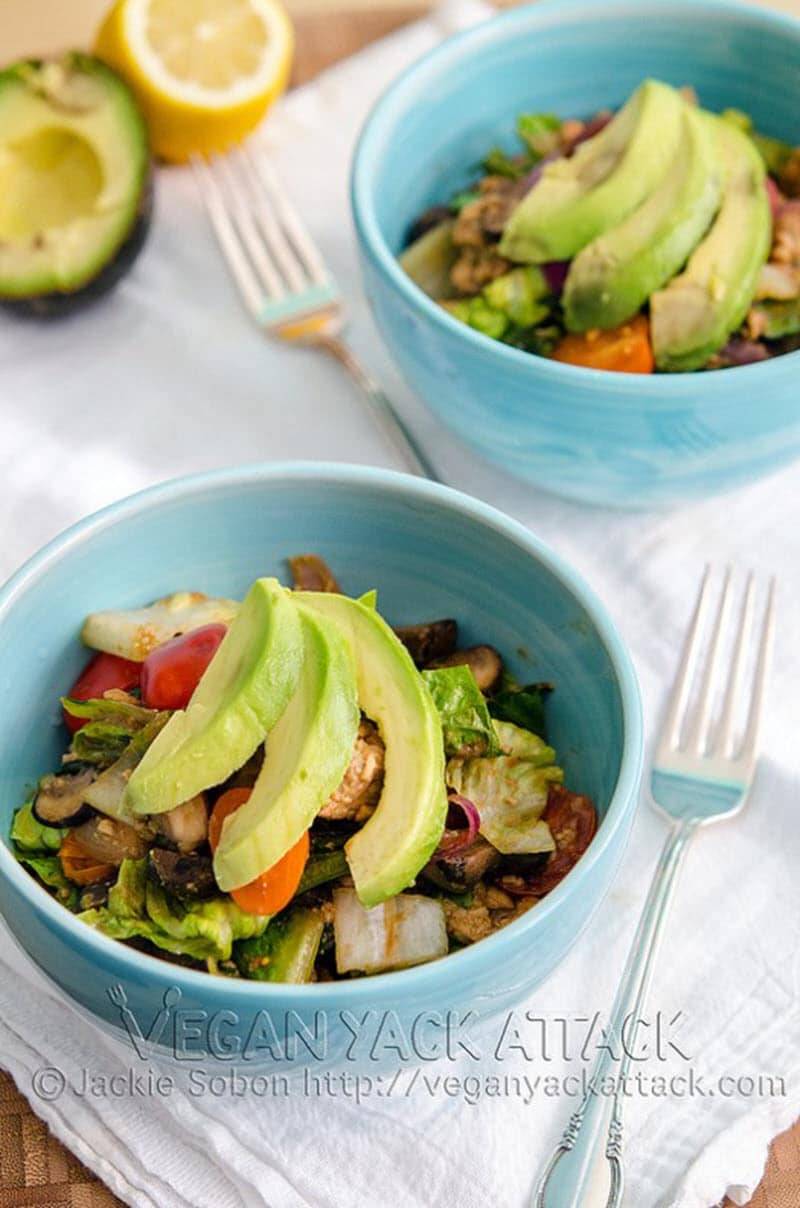 4. Warm Smoky Tempeh Salad from veganyackattack.com
This hearty tempeh salad is enriched with a smoky flavor that's perfect for the cold season.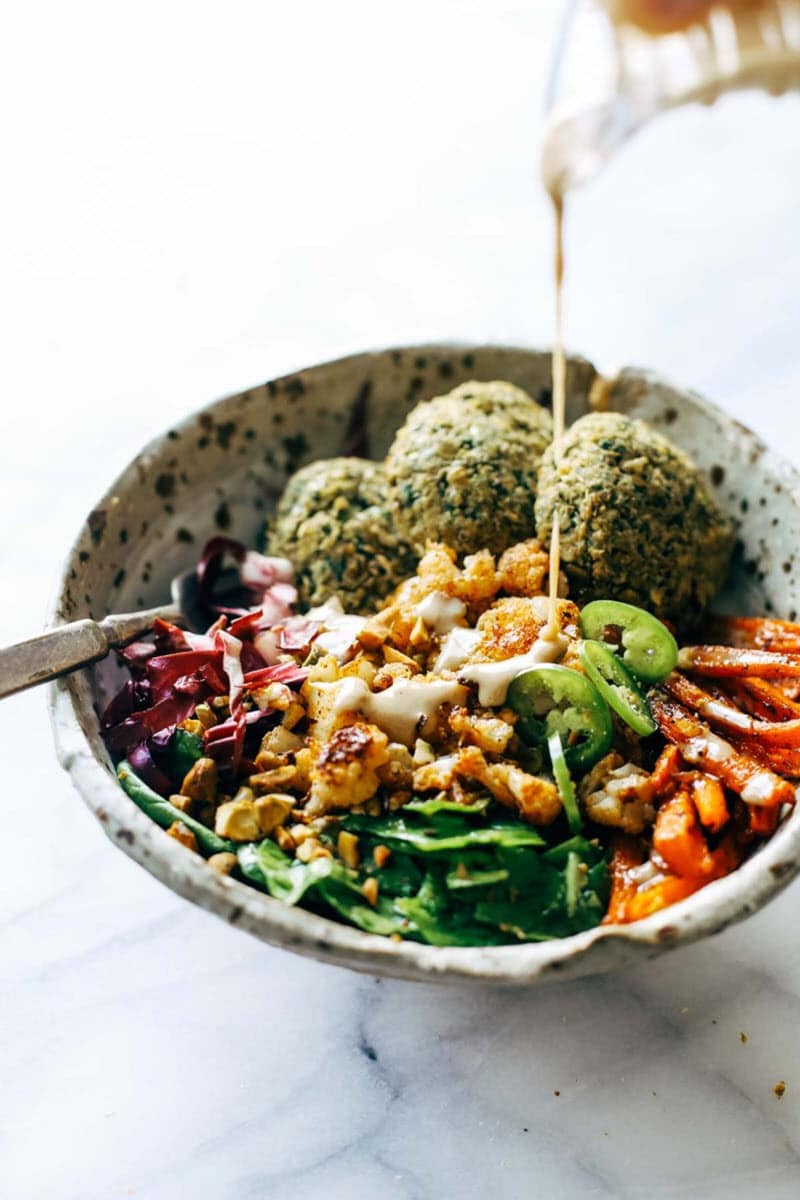 5. The Ultimate Winter Bliss Bowls from pinchofyum.com
Winter is all about enjoying seasonal flavors and these bliss bowls are definitely an excellent choice.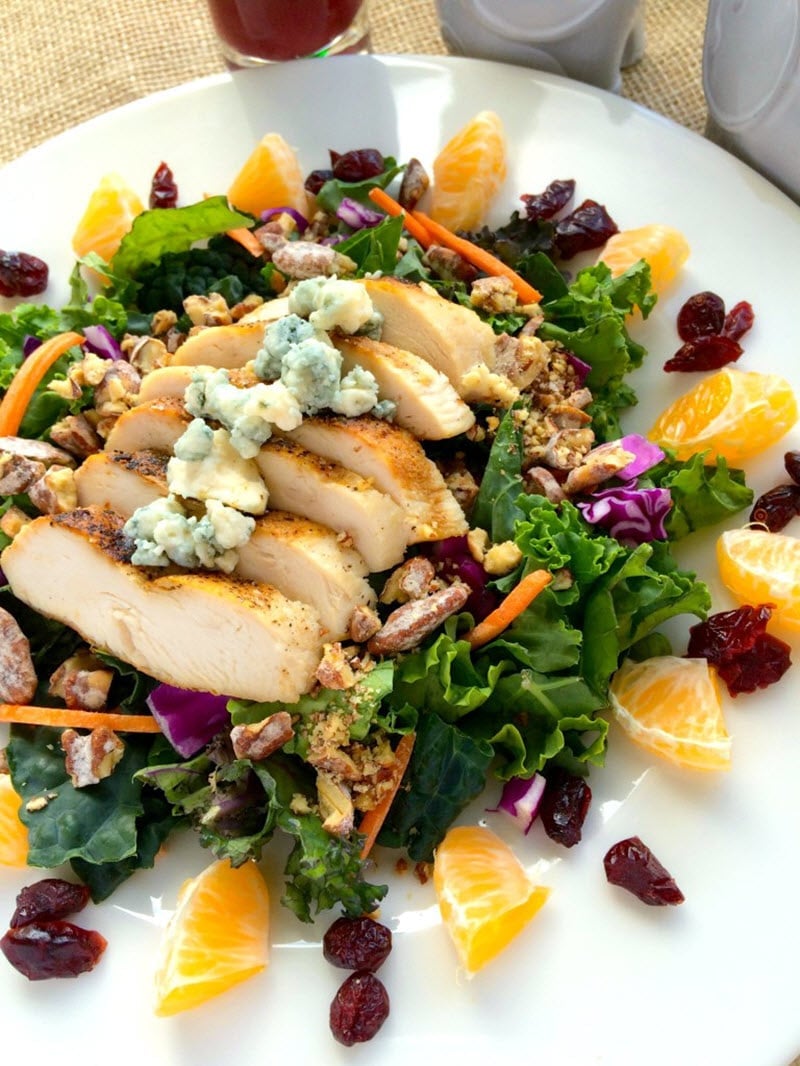 6. Grilled Chicken Winter Salad With Cranberry Vinaigrette from thecompletesavorist.com
A cranberry vinaigrette makes this delicious grilled chicken salad perfect for both Thanksgiving and Christmas.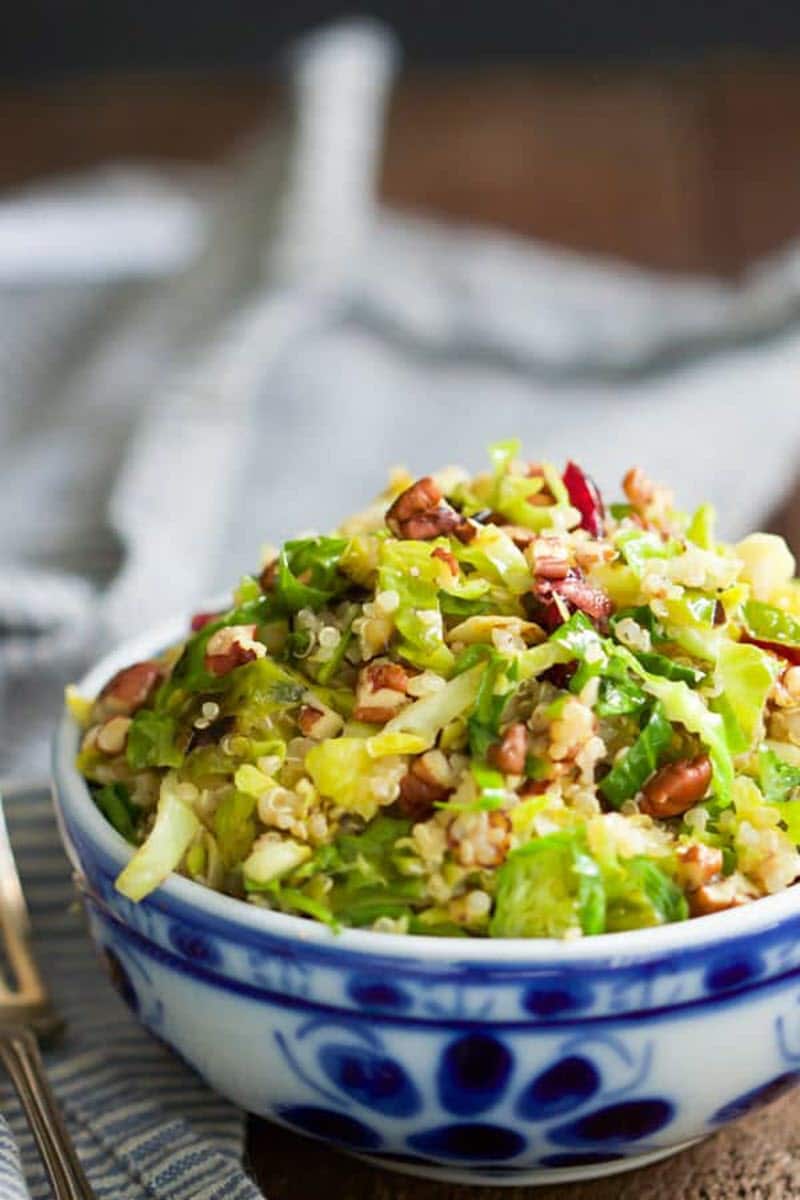 7. Warm Quinoa Brussels Sprouts Salad from primaverakitchen.com
Quinoa is an excellent plant-based source of healthy carbs and proteins. This salad is an easy way to get more into your diet.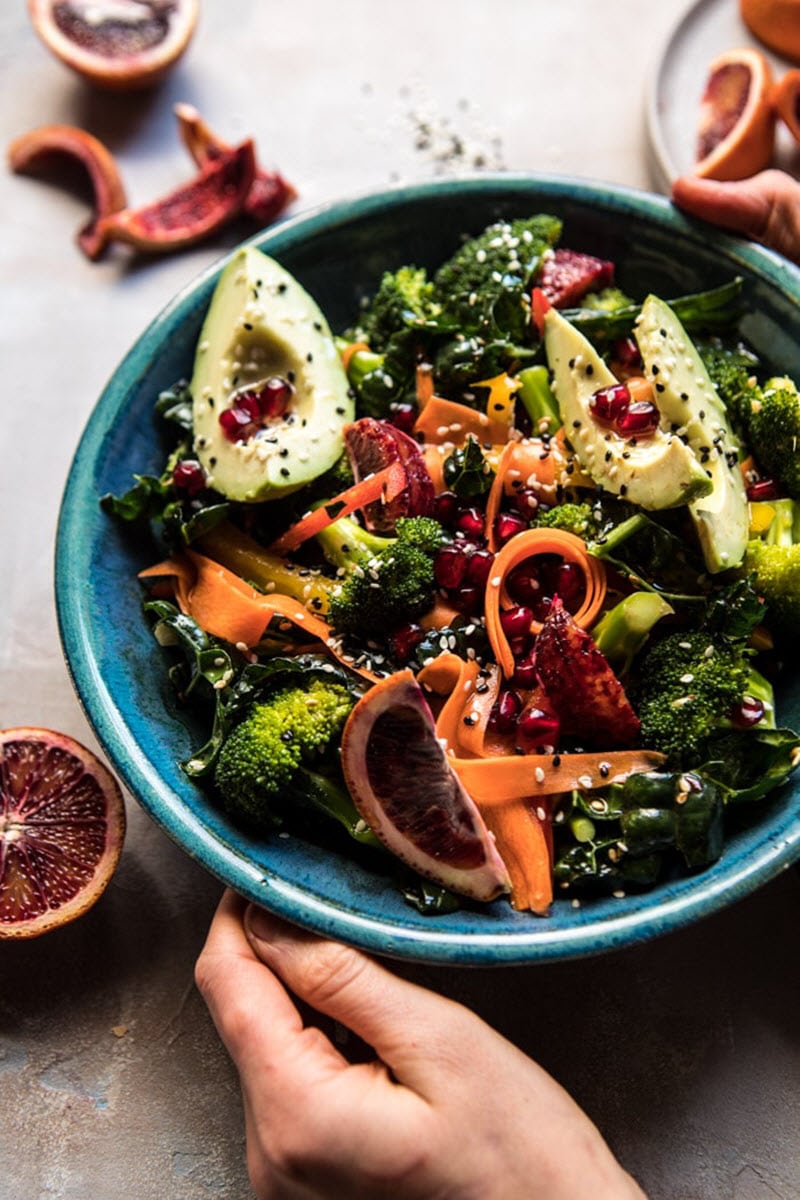 8. Rejuvenating Winter Broccoli Salad from halfbakedharvest.com
Broccoli is considered a superfood and eating it during the cold season will surely give you an energy boost.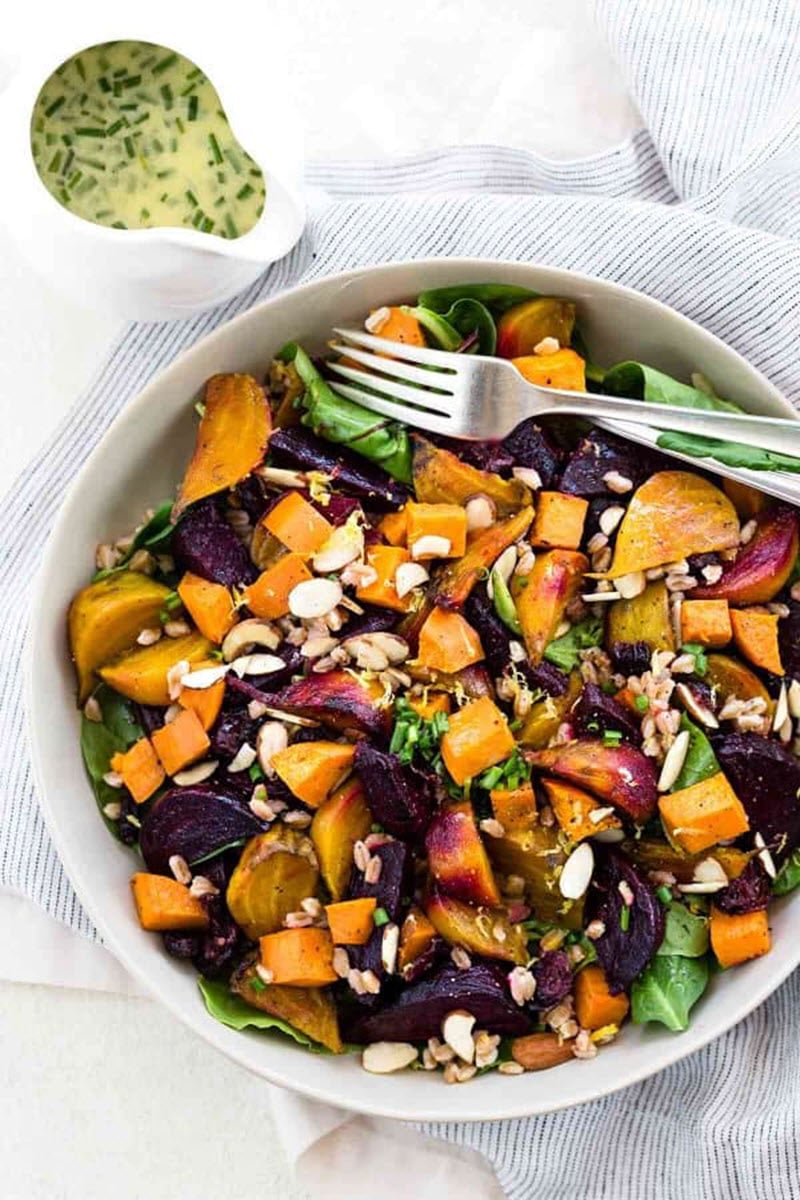 9. Farro Salad With Roasted Root Vegetables from jessicagavin.com
Farro is an ancient grain that's easy to use as an alternative to rice and pasta. This salad is one of the best ways to try it.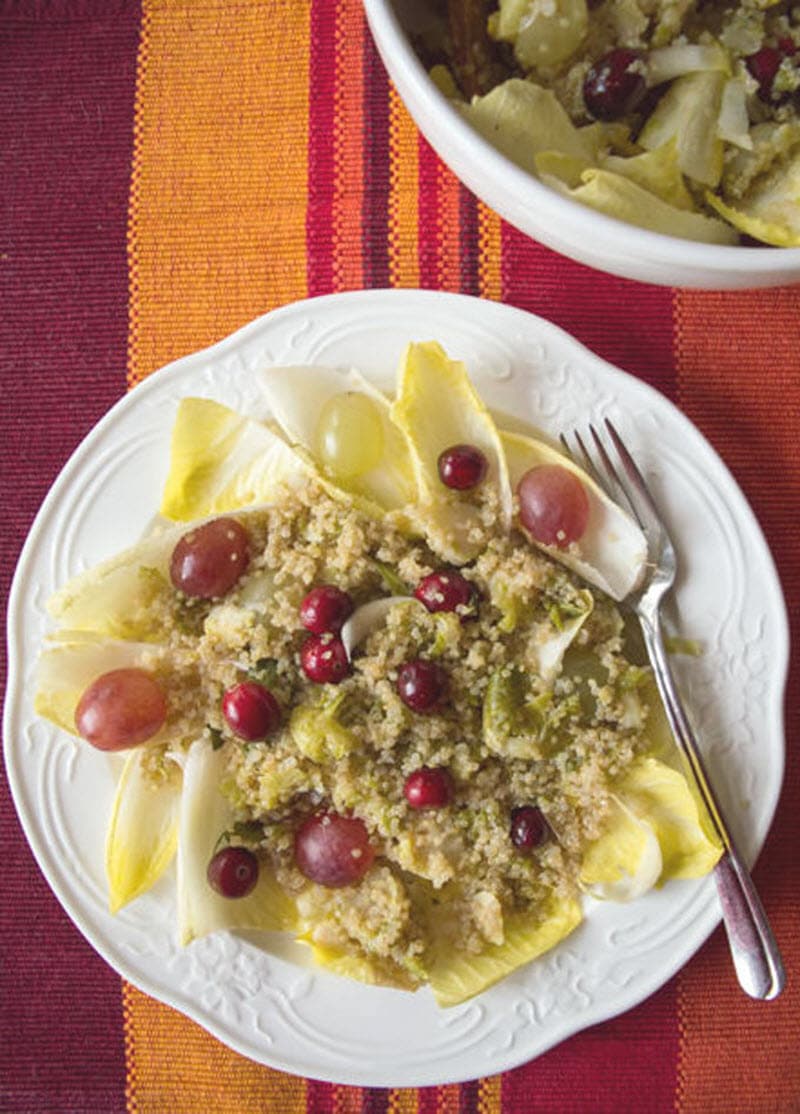 10. Belgian Endive Winter Salad from mygutfeeling.eu
A bitter and slightly sweet winter salad that will surely tingle your tongue in the most pleasant way.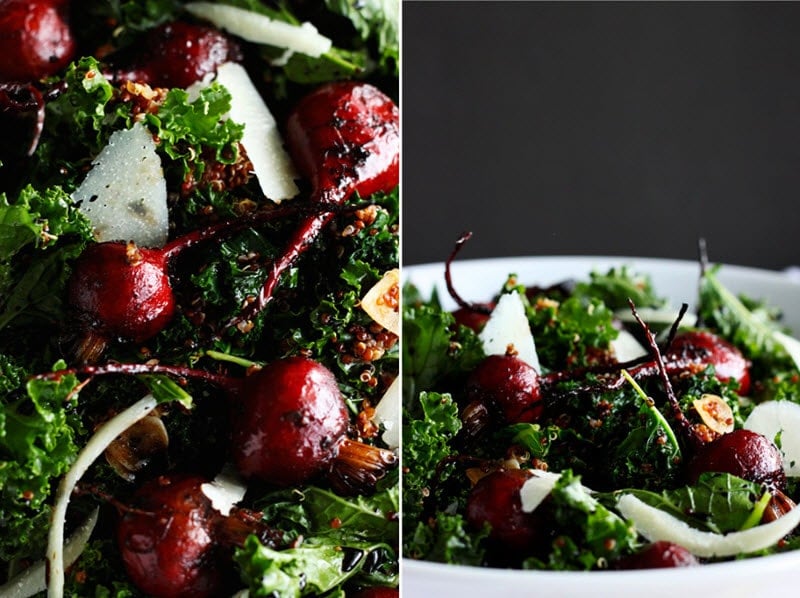 11. Warm Kale & Quinoa Salad With Balsamic Beets from thefirstmess.com
Balsamic roasted beets make this salad healthy and flavorful at the same time.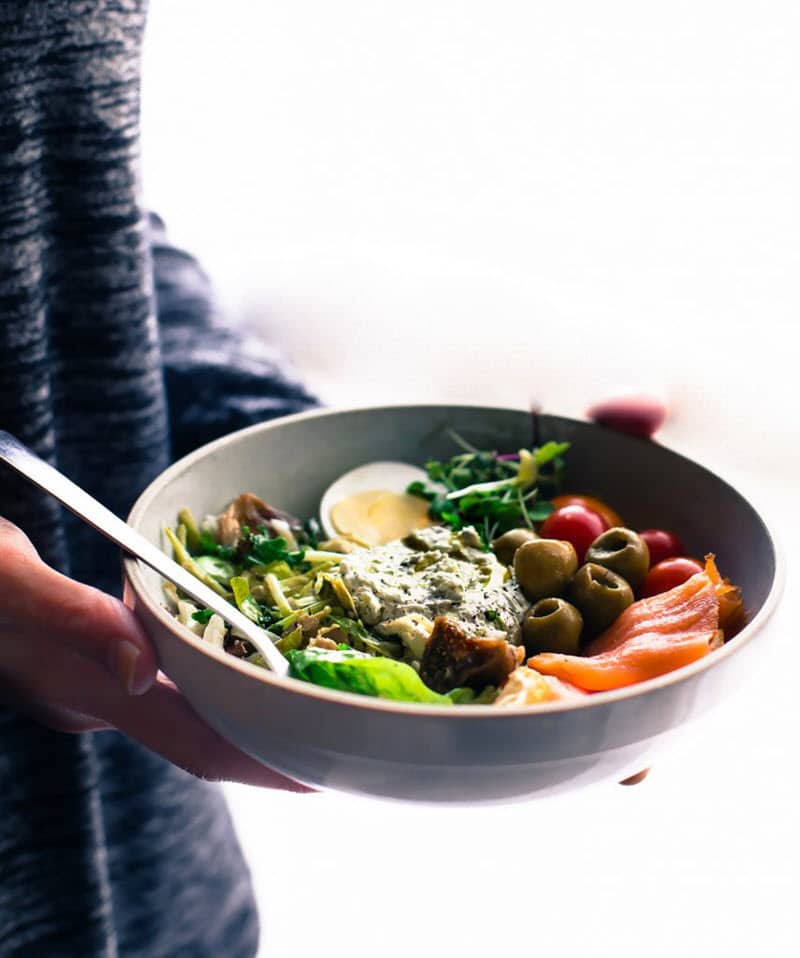 12. Warm Salad With Smoked Salmon And Goat Cheese from cottercrunch.com
Smoked salmon and goat cheese are a match made in heaven and this salad fully benefits from this flavor combination.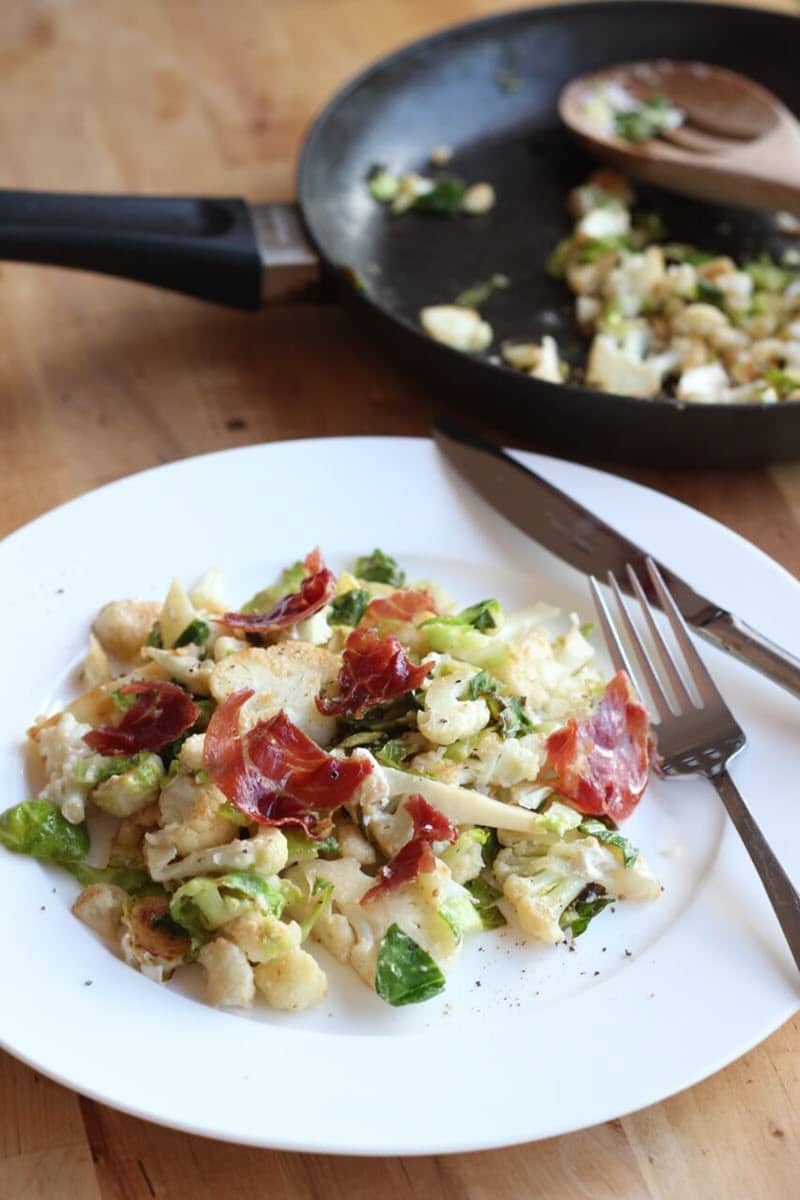 13. Warm Cauliflower And Prosciutto Salad With Chevre from downshiftology.com
Chevre is what makes this warm cauliflower and prosciutto salad creamy and hearty.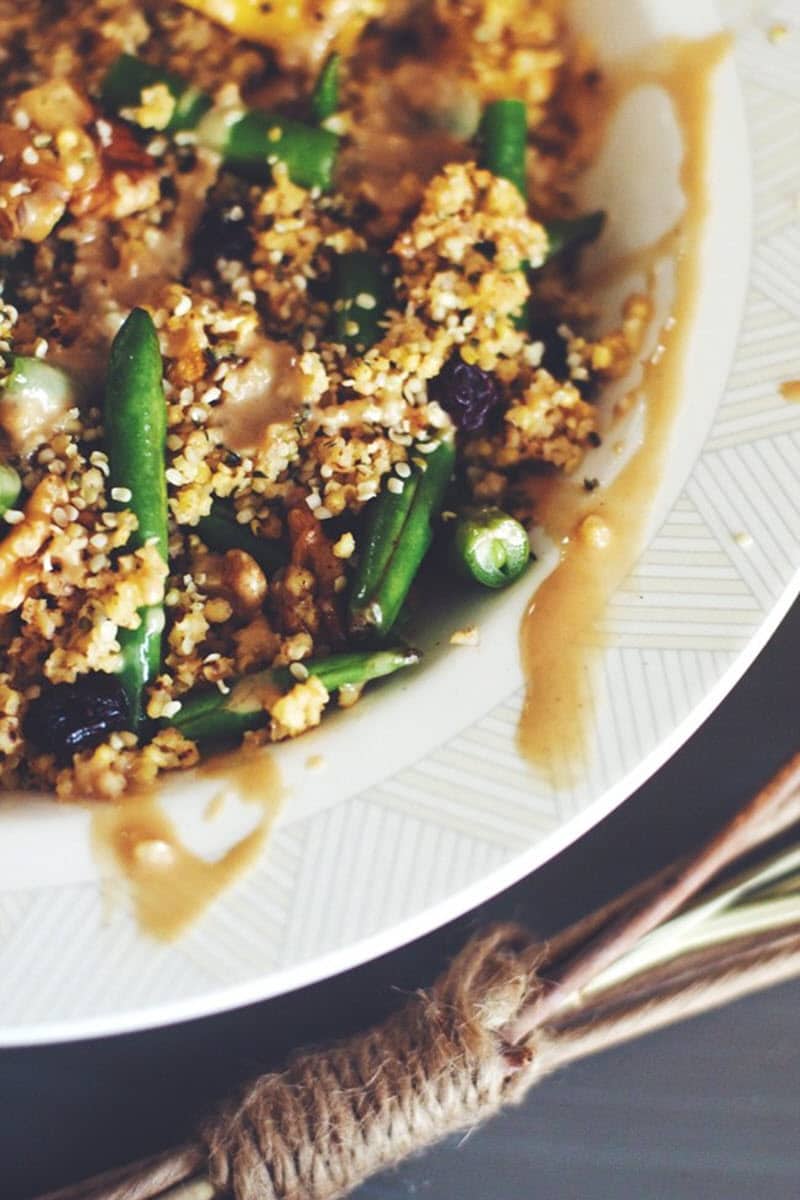 14. Warm Millet Salad With Squash And Green Beans from brewinghappiness.com
This roasted squash and green beans salad gets some crunchy and chewy textures from walnuts and raisins.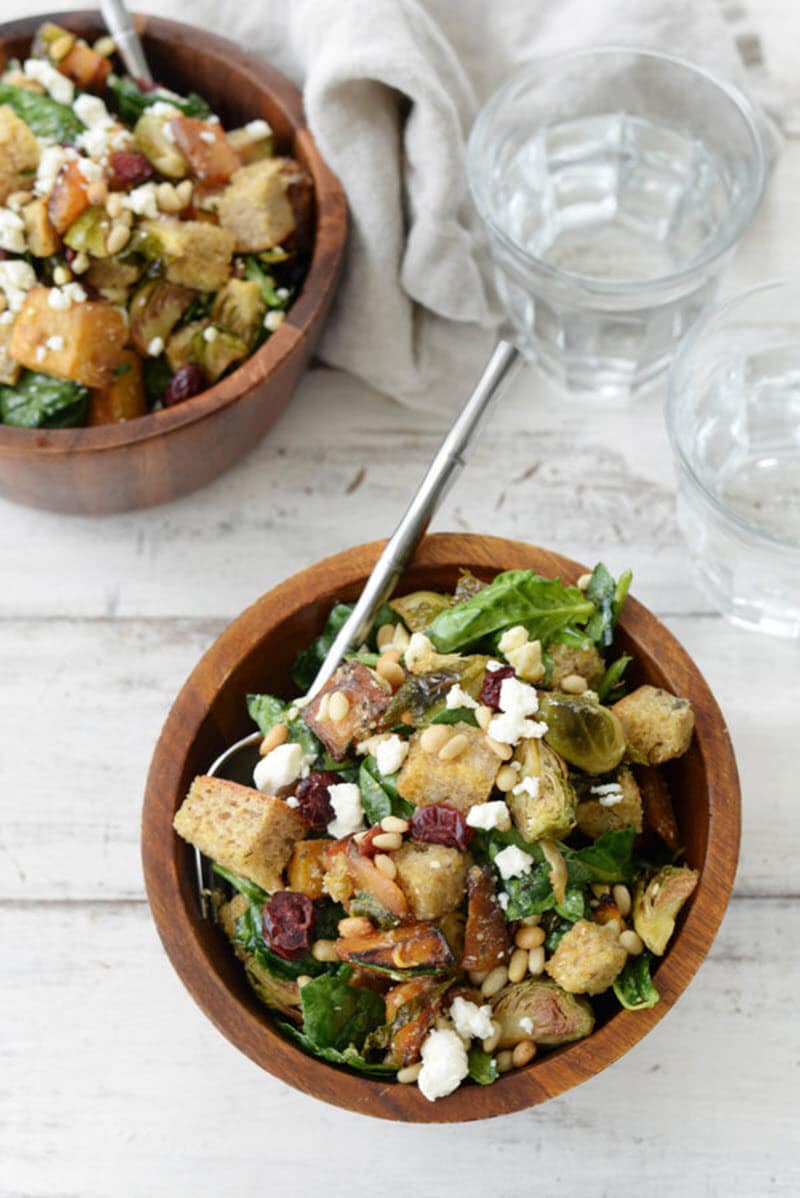 15. Wintery Panzanella Salad Recipe from sugarandcloth.com
Panzanella which is a summery salad is transformed for the cold season in this delicious and creative recipe.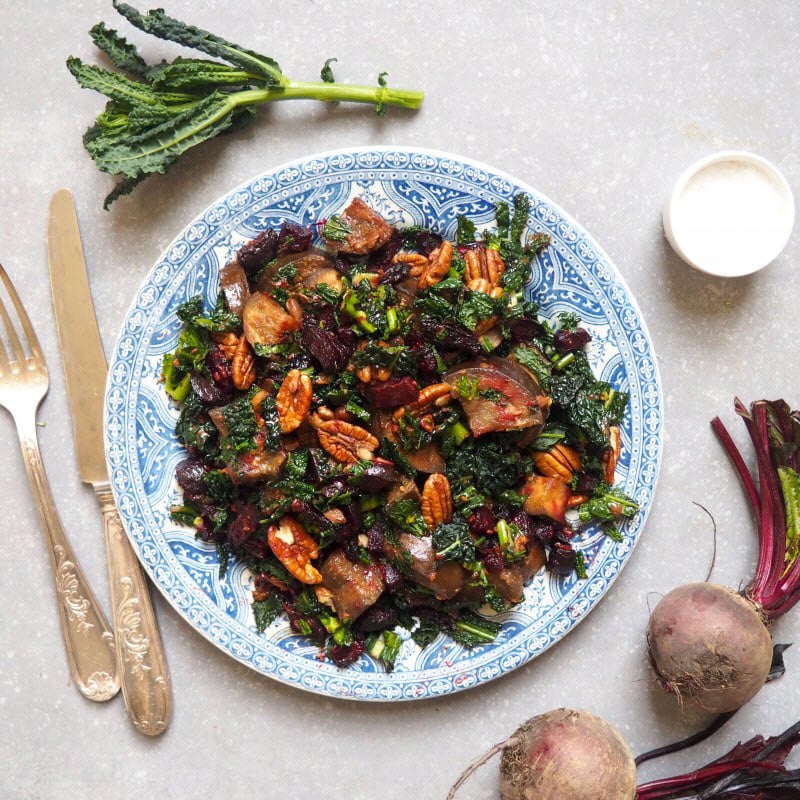 16. Miso, Aubergine, Kale And Roasted Beetroot Winter Salad from madeleineshaw.com
If you thought eating kale is boring wait until you try this salad!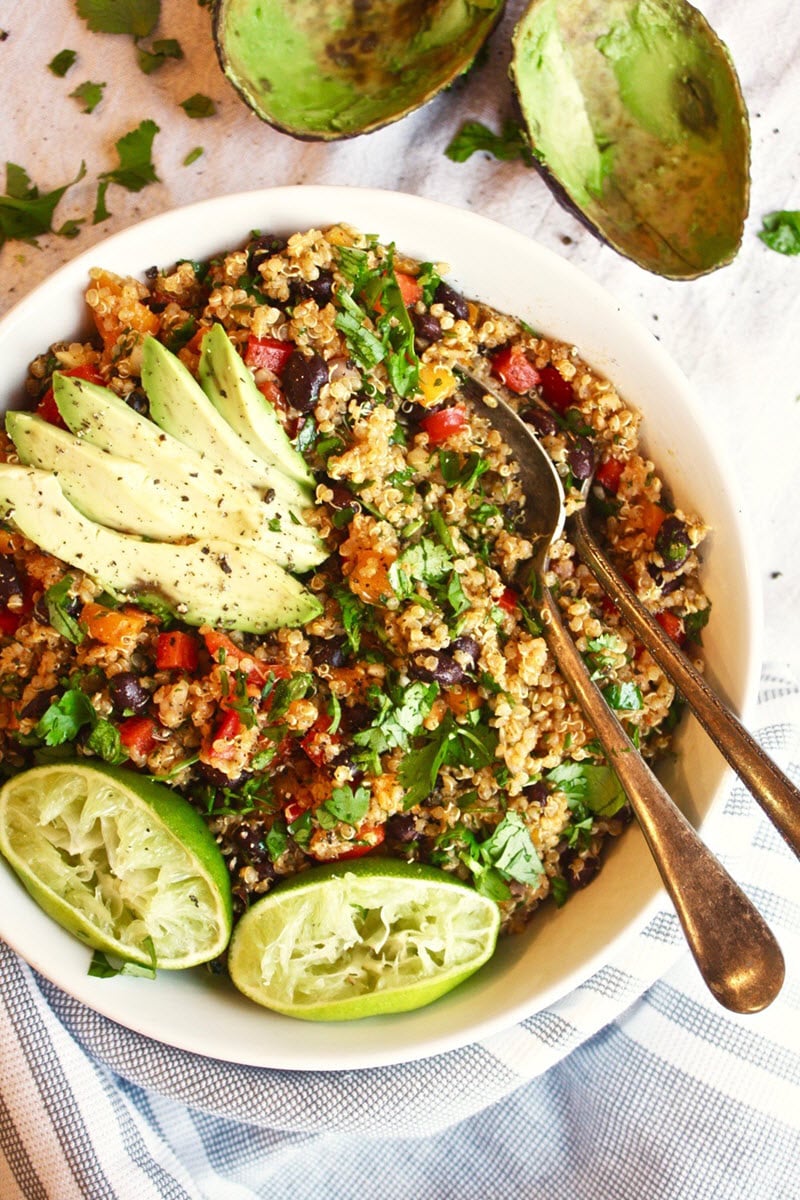 17. Warm Black Bean And Quinoa Salad With Spicy Lime Dressing from thegarlicdiaries.com
Black beans and quinoa get a zesty flavor thanks to the spicy lime dressing. Sounds so appetizing!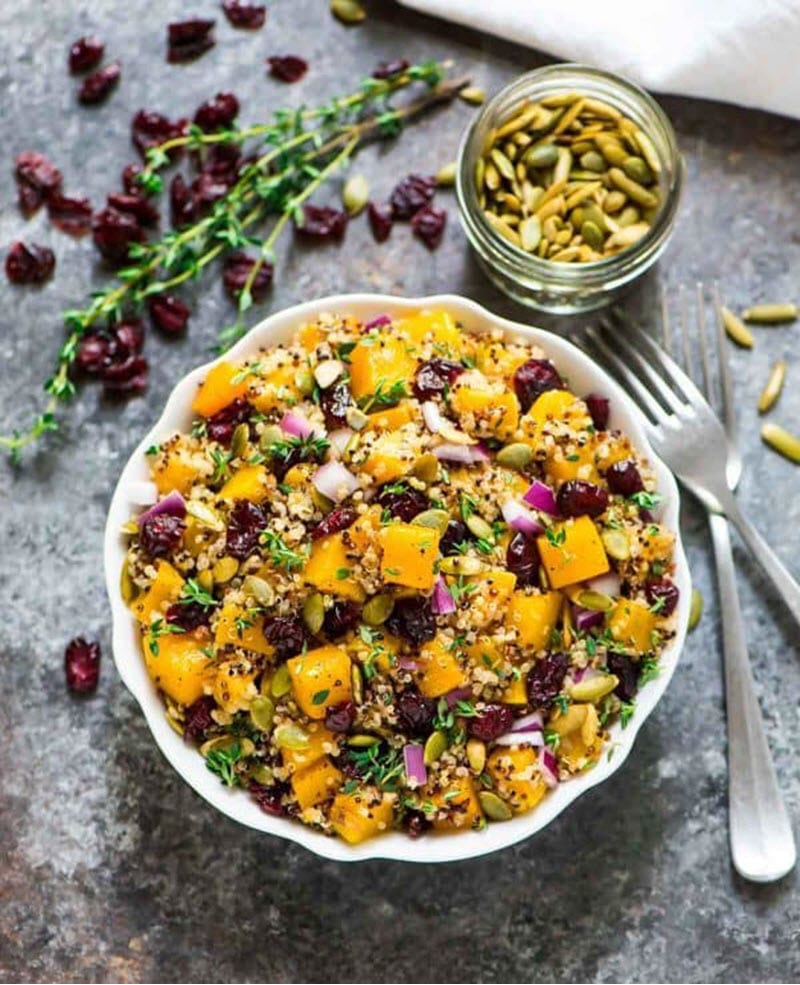 18. Butternut Squash Quinoa Salad With Cranberries from wellplated.com
Butternut squash should be a staple in winter salads and the dried cranberries make this salad absolutely perfect.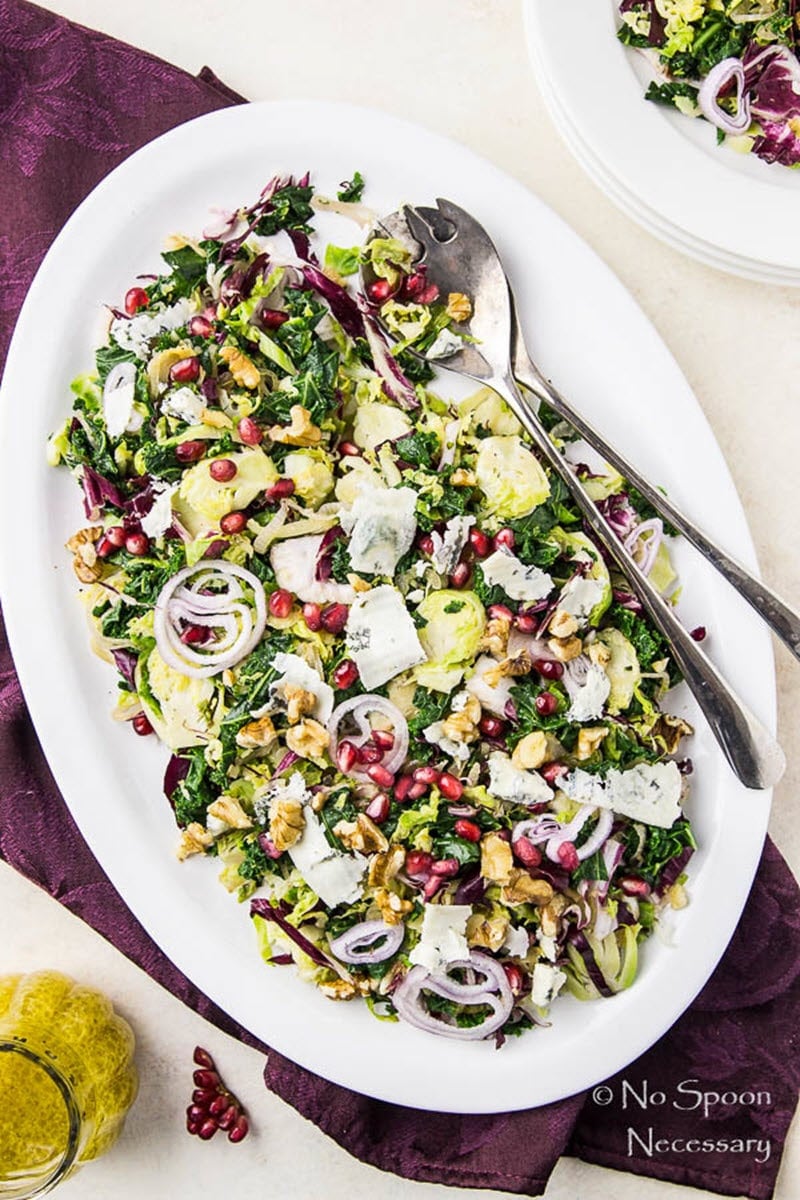 19. Warm Brussels Sprouts & Kale Salad from nospoonnecessary.com
This warm and comforting brussels sprouts and kale salad can help you eat more greens and stay healthy during winter.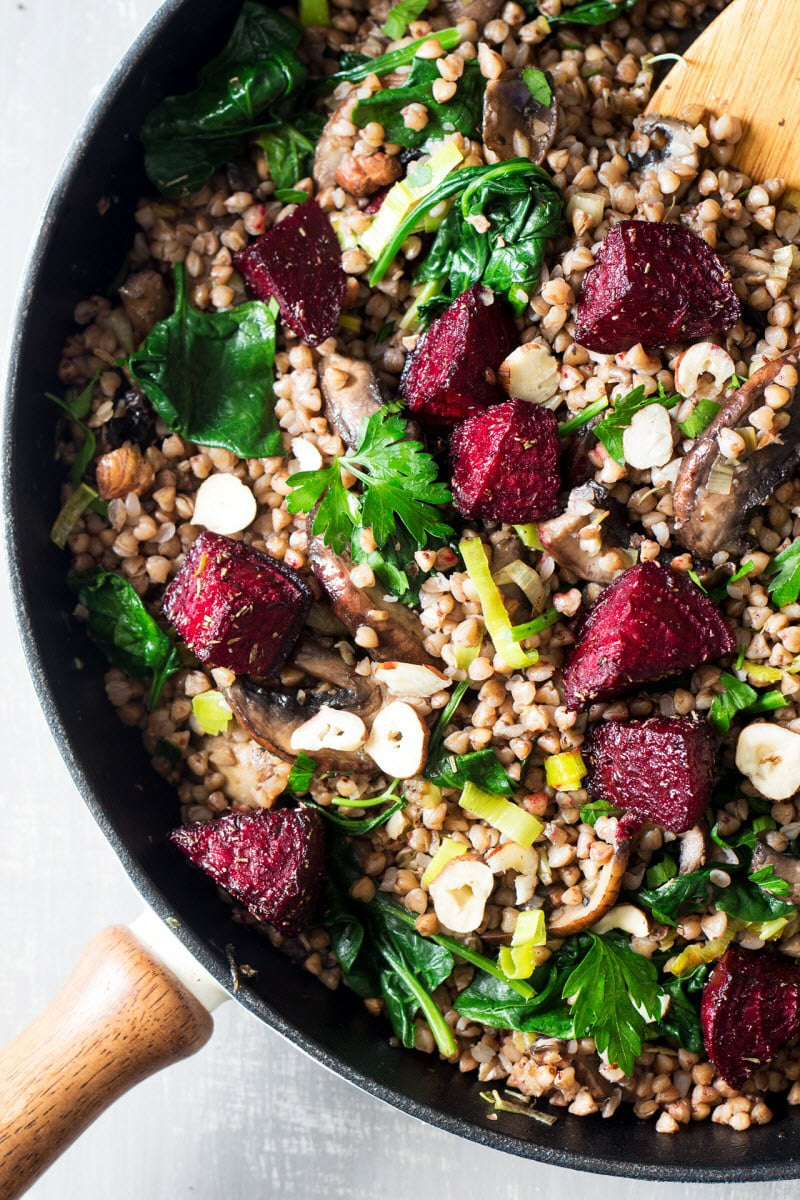 20. Warm Buckwheat And Beetroot Salad from lazycatkitchen.com
This salad includes an assortment of flavors and textures meant to complement the roast buckwheat.