How to Cook French Toast in Air Fryer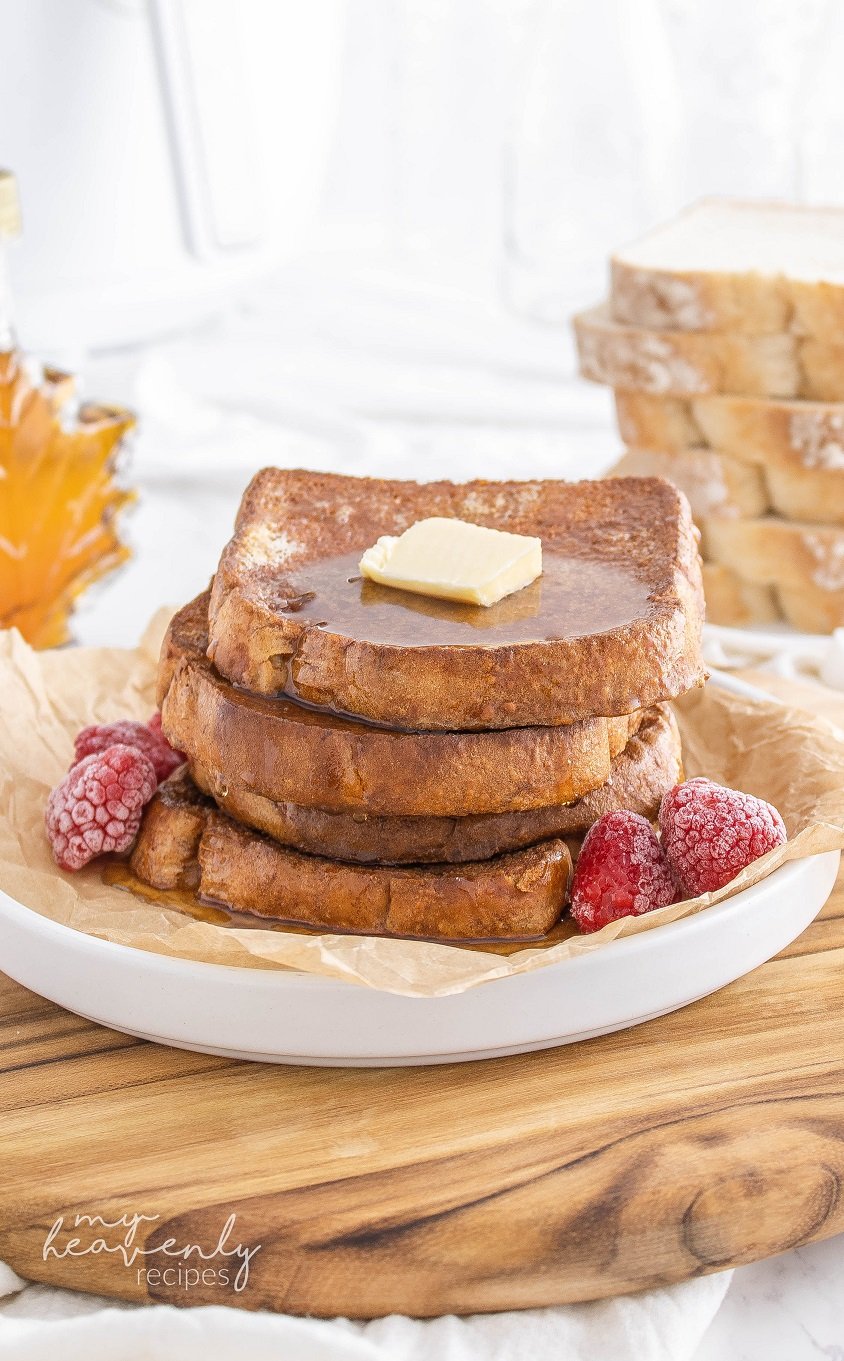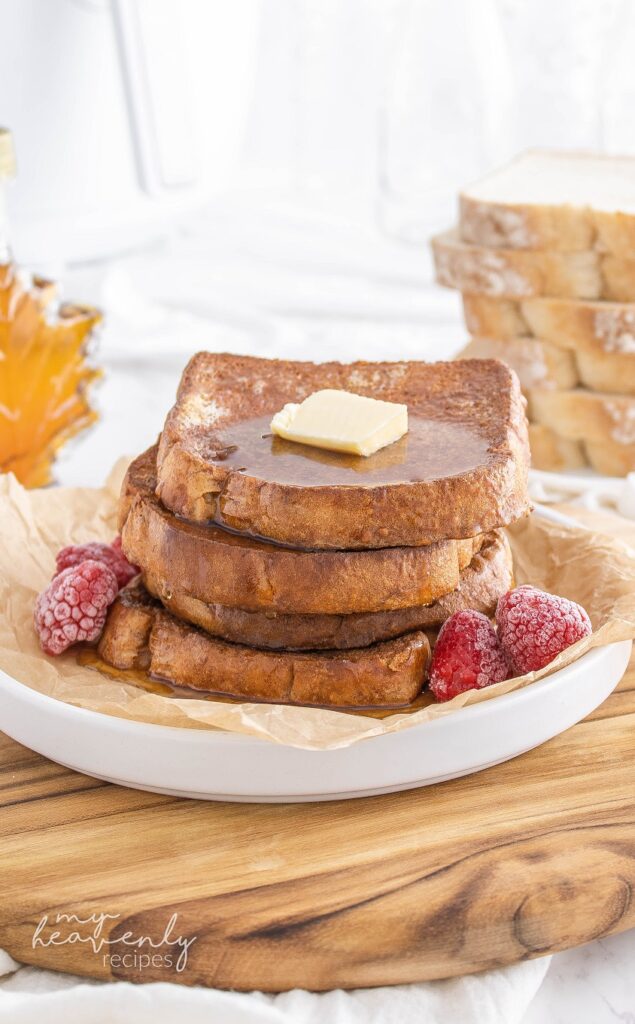 Try our homemade french toast recipe using your air fryer! It's so simple and comes out nice and crisp to top with melted butter and syrup!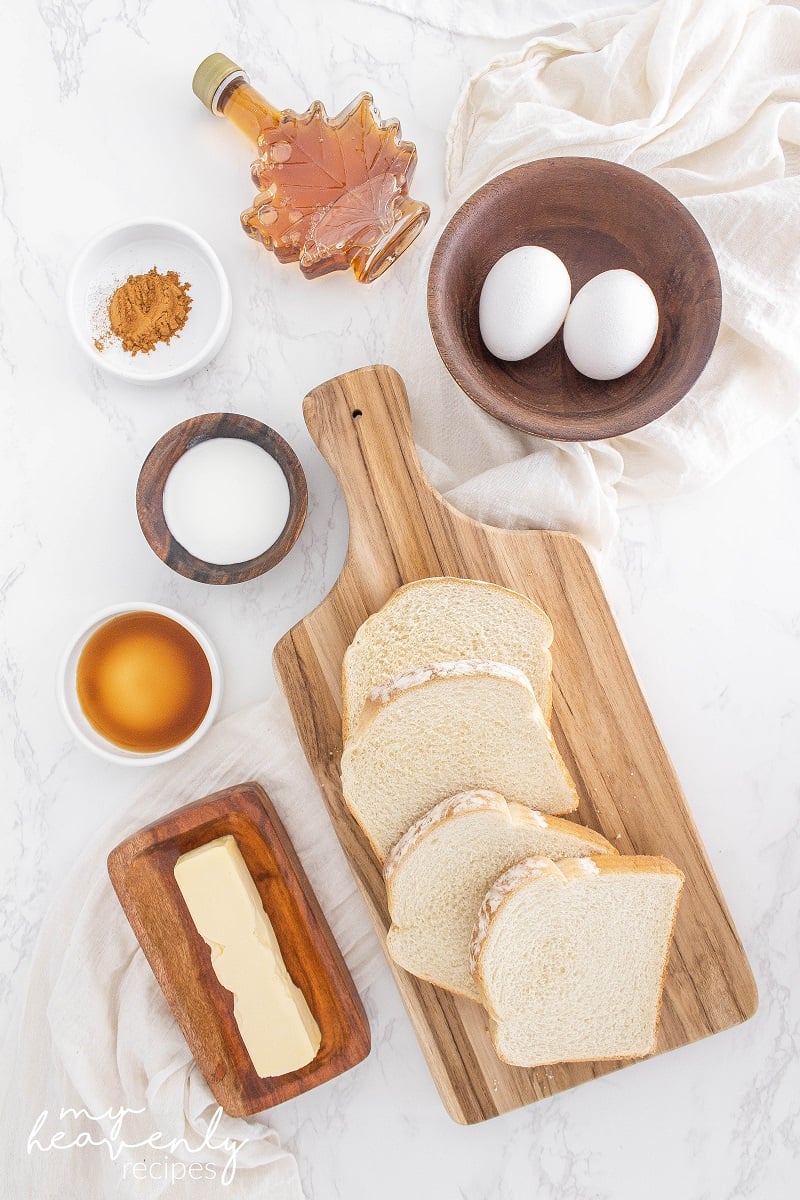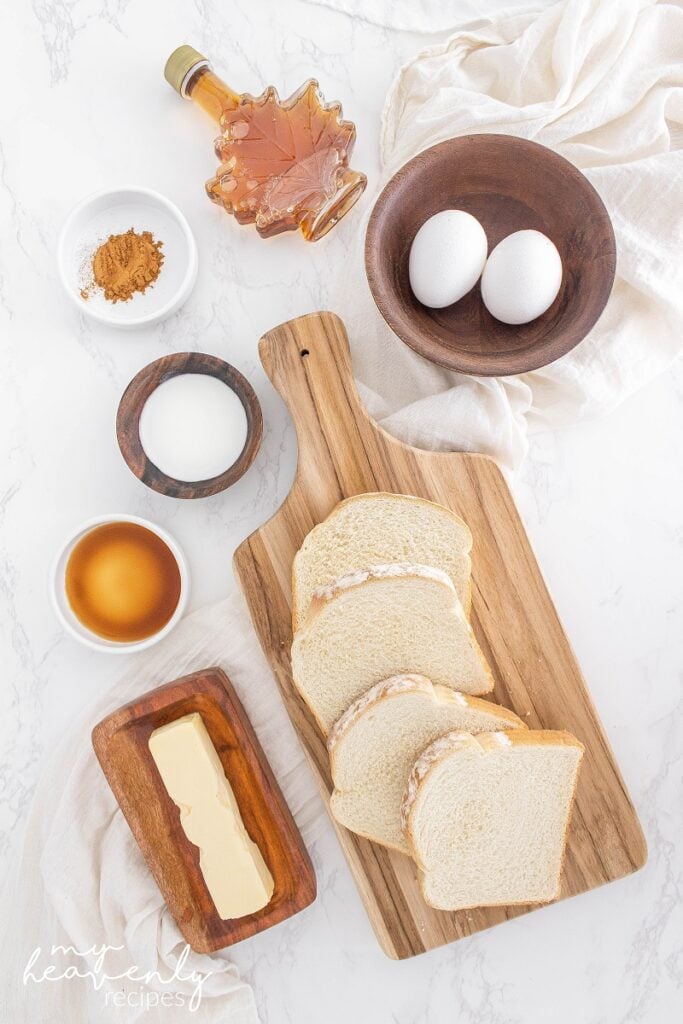 Simple ingredients that you probably have at home already!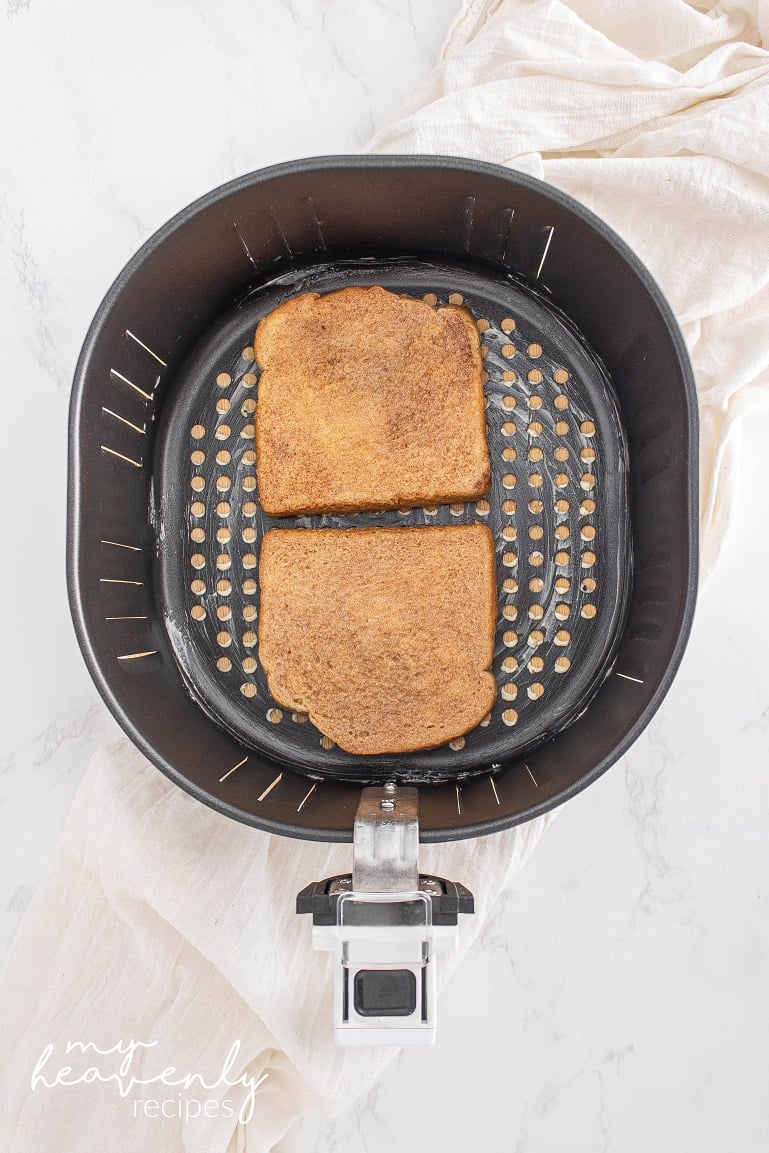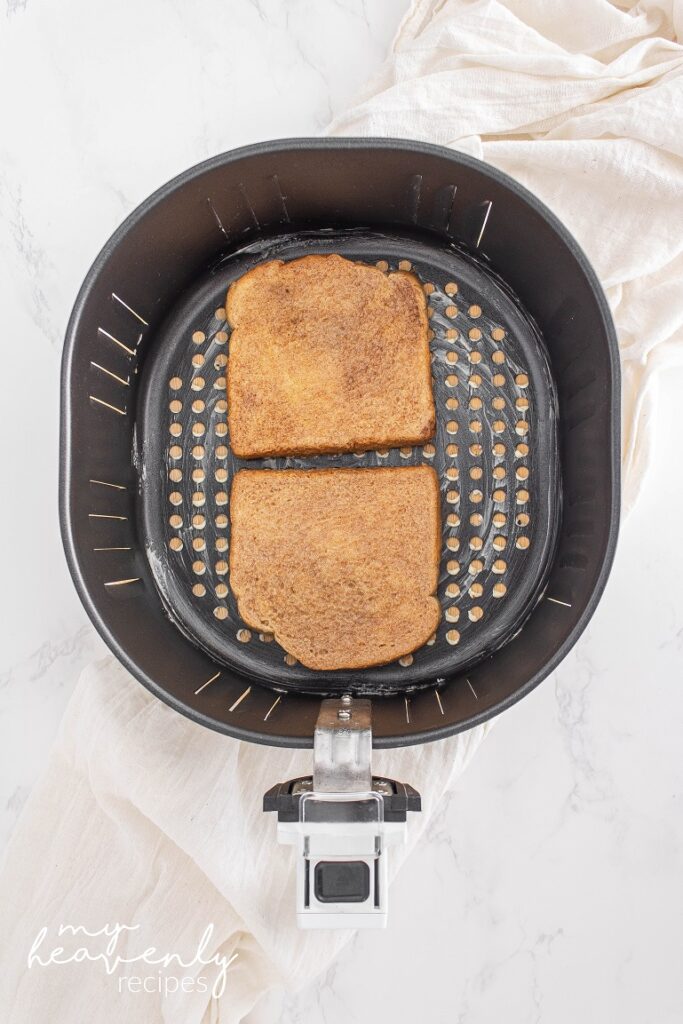 All air fryer's can vary in temperature so make sure you frequently check on your food!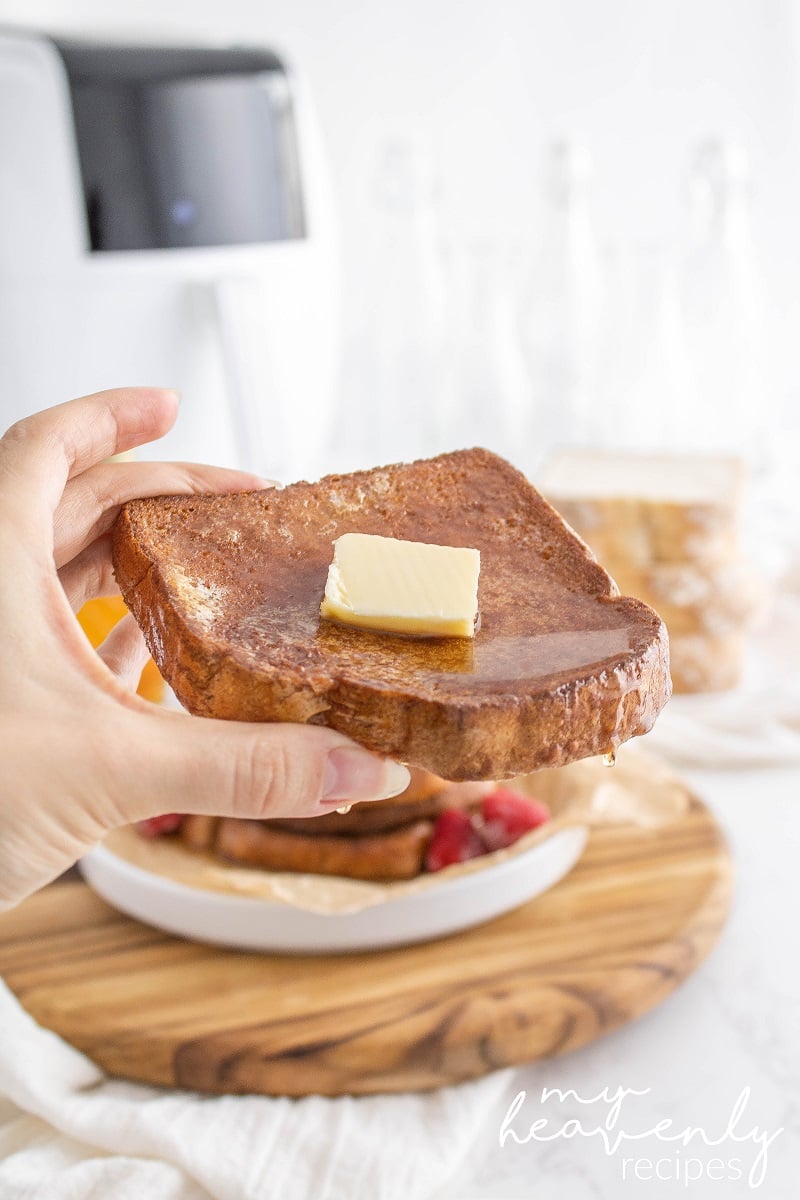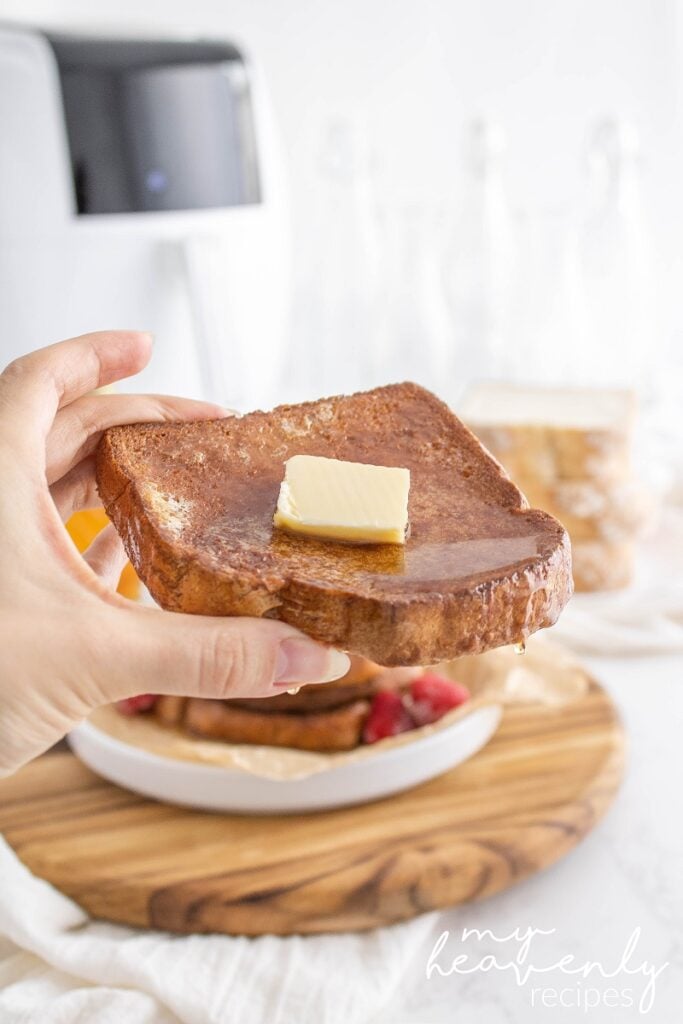 Air Fryer French Toast
Ingredients
2

eggs

¼

cup

milk

1

tbsp

maple syrup

1

tsp

vanilla

1

tsp

ground cinnamon

4

brioche bread slices

Butter to grease the air fryer basket

Suggested Topping: Fresh Berries & Maple Syrup
Instructions
In a medium mixing bowl, crack the eggs and add the milk, maple syrup, vanilla extract, and ground cinnamon.

Whisk vigorously until well combined. (Note: Make sure to whisk fast and long enough to break the cinnamon clumps that will form at the surface of your mixture.)

Dip one slice of brioche bread into the mixture and cover both sides of the bread. Then, repeat the process with another slice of bread. (Note: The air fryer model used in this recipe can cook 2 bread slices at a time. For this reason, we will wait to dip the remaining slices in the mixture after the first batch of French toast is cooked.)

Rub a small amount of butter onto the air fryer basket. Then, place the slices of bread inside and close the air fryer.

Cook at 350º F for 5 minutes, flip the French toasts with a spatula, and cook for 3 minutes more.

Remove the French toast and set it aside. Dip the other two bread slices in the remaining mixture and repeat the cooking process. (Note: The cinnamon in the mixture will sink to the bottom after a while, so make sure to whisk your mixture once again before dipping your bread slices in the mixture.)

Serve with maple syrup and your preferred toppings. Enjoy!
Notes
Some air fryer models require pre-heating, but the air fryer model used in this recipe works without pre-heating. For more information regarding the use of your air fryer, please check the user manual before cooking any air fryer recipe.
It's important to keep in mind that every air fryer brand and model cooks differently. If you use the same air fryer settings, you might have different results. Depending on the size and design of your air fryer, it might take longer or less time to cook. If the same settings are applied and the results are not the expected, please adjust the time to get your desired result.