How to Make Broccoli Cheese Soup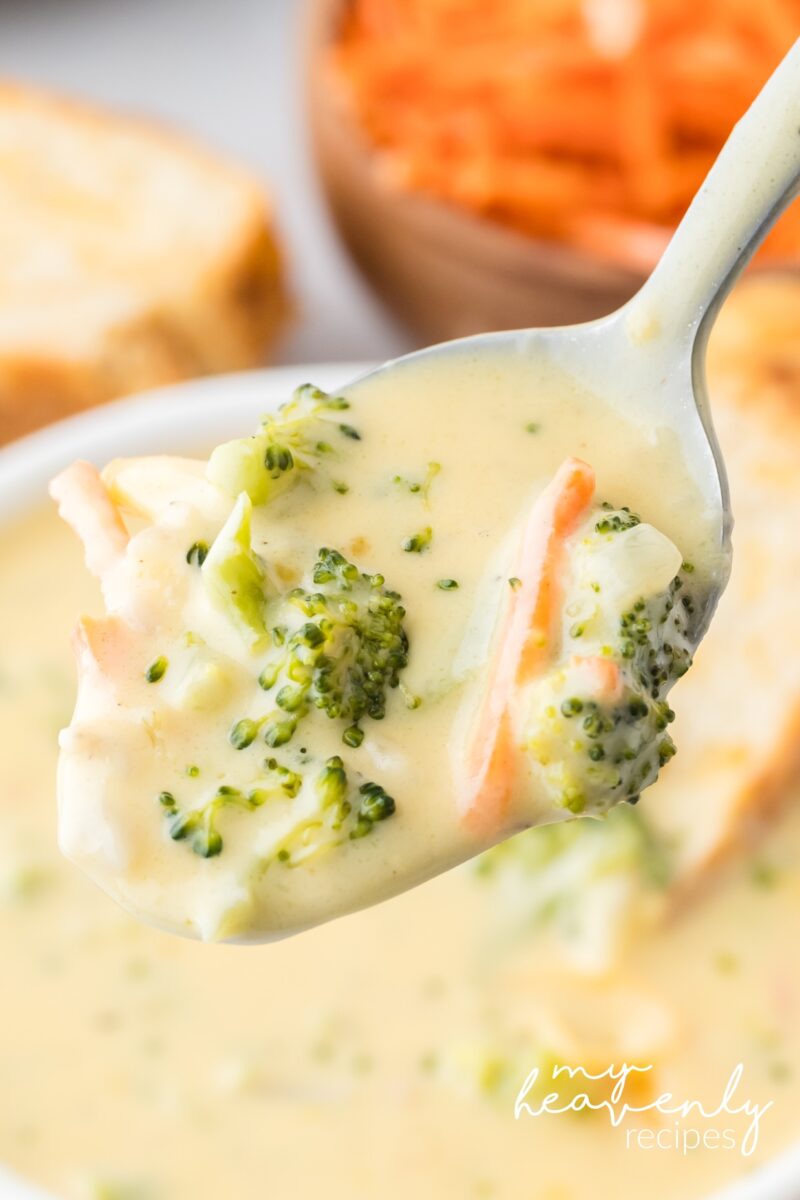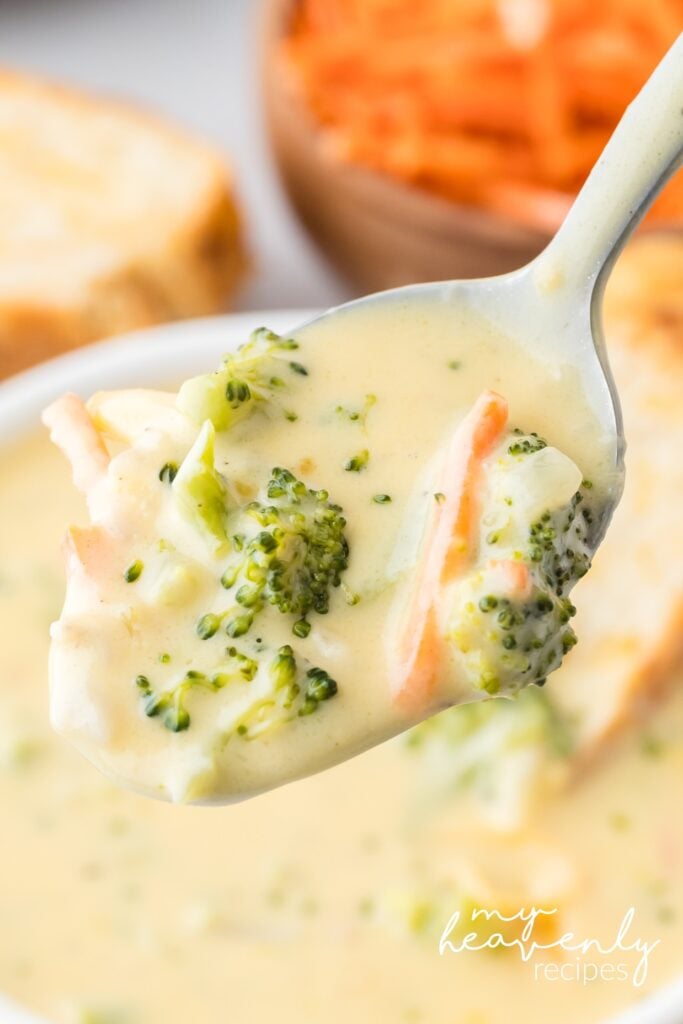 Looking for a delicious creamy soup recipe? You have to try this broccoli and cheese one!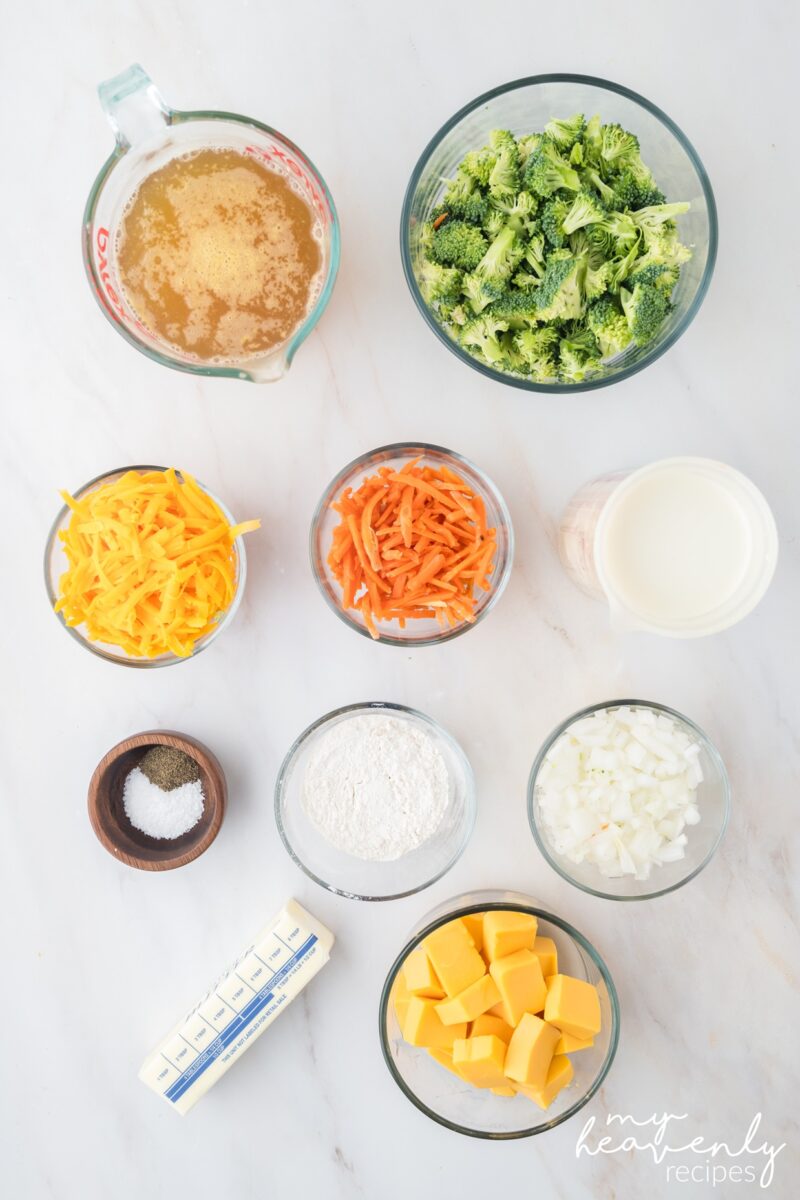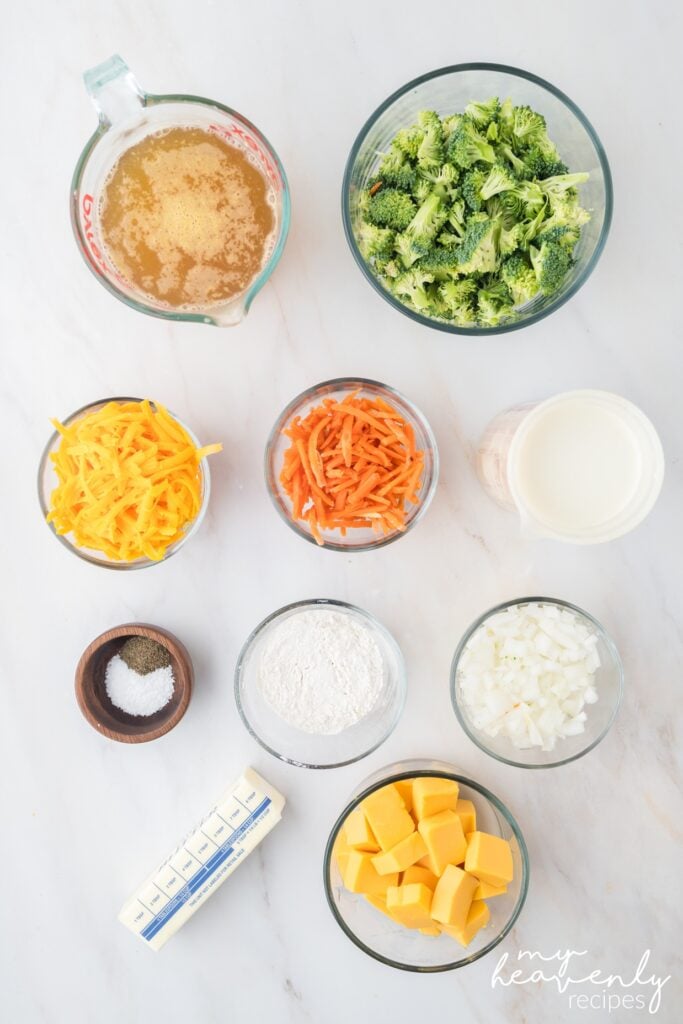 FAQ Questions
1.  What ingredients will I need to complete this recipe?  You will need the following ingredients: butter, onion, carrots, broccoli, chicken broth, half and half, flour, salt, pepper, cheddar cheese and Velveeta.
2. What supplies and baking equipment will I need?    You will need the following supplies: Medium or large pot, bowls of different sizes, measuring cups & spoons, cheese grater and stirring spoons.
3. How long will it take to make this recipe? It should take you approximately 20 minutes to gather your ingredients and prep them for. Cook time is about 10-15 minutes.  Crockpot on warm until ready to serve.                                              
4. How should store soup? Store soup in an airtight container in the refrigerator. 
5.  How can I reheat my soup? You can reheat your soup in the microwave.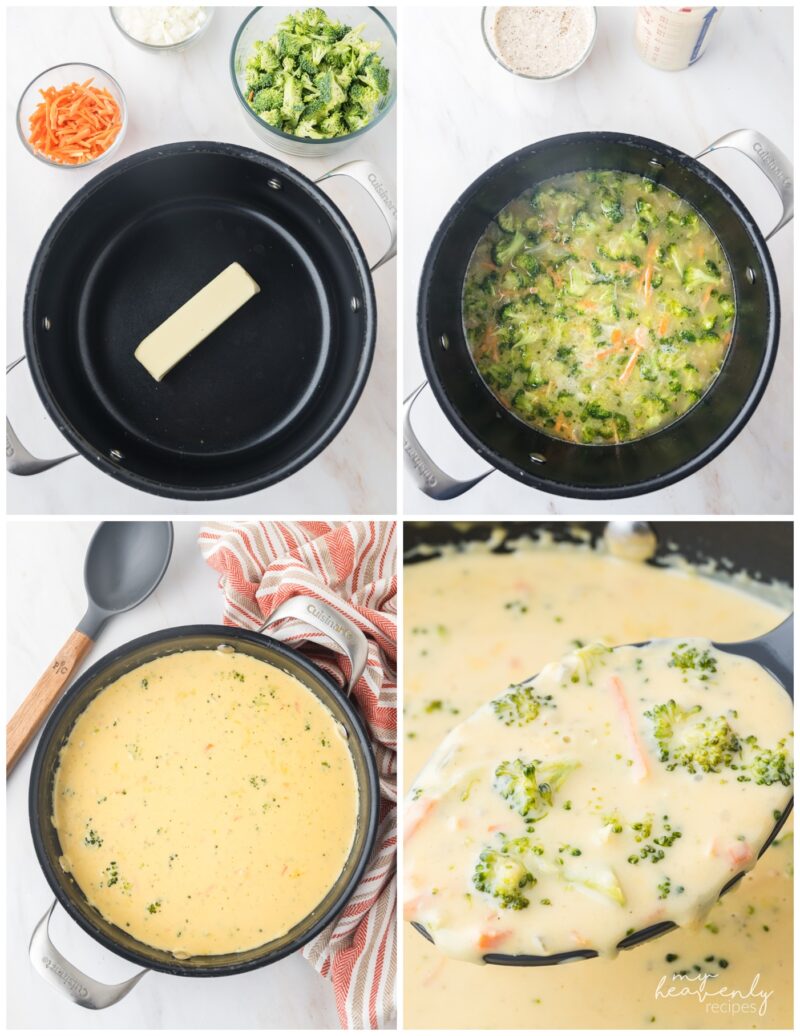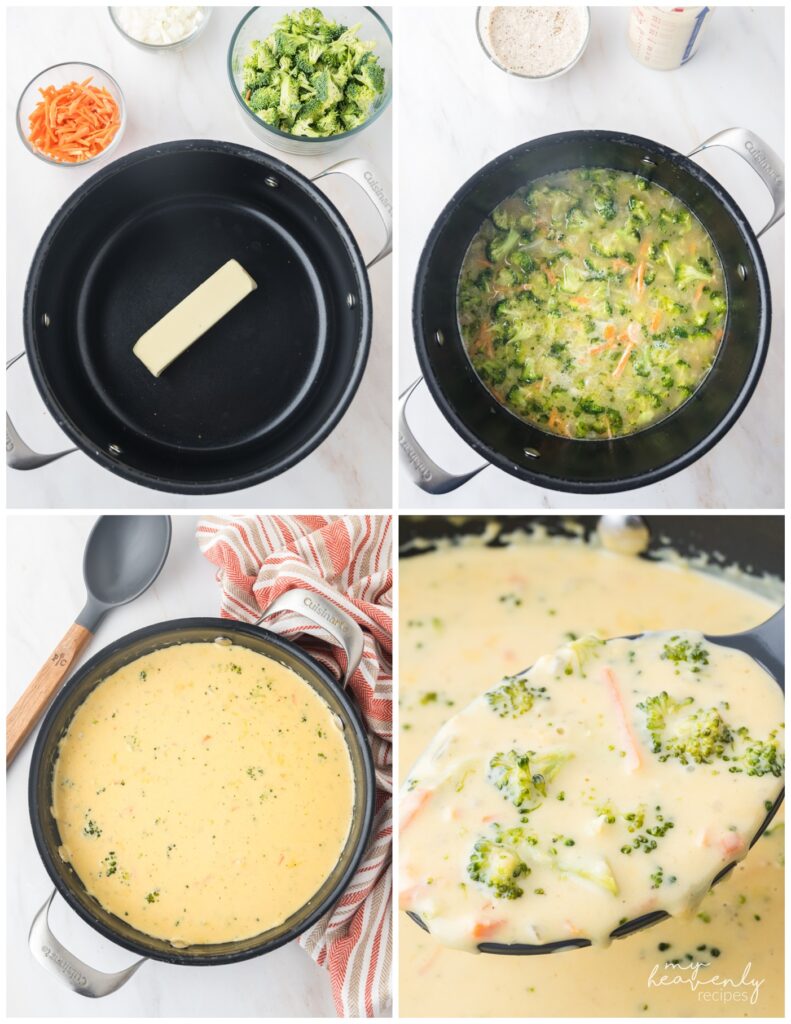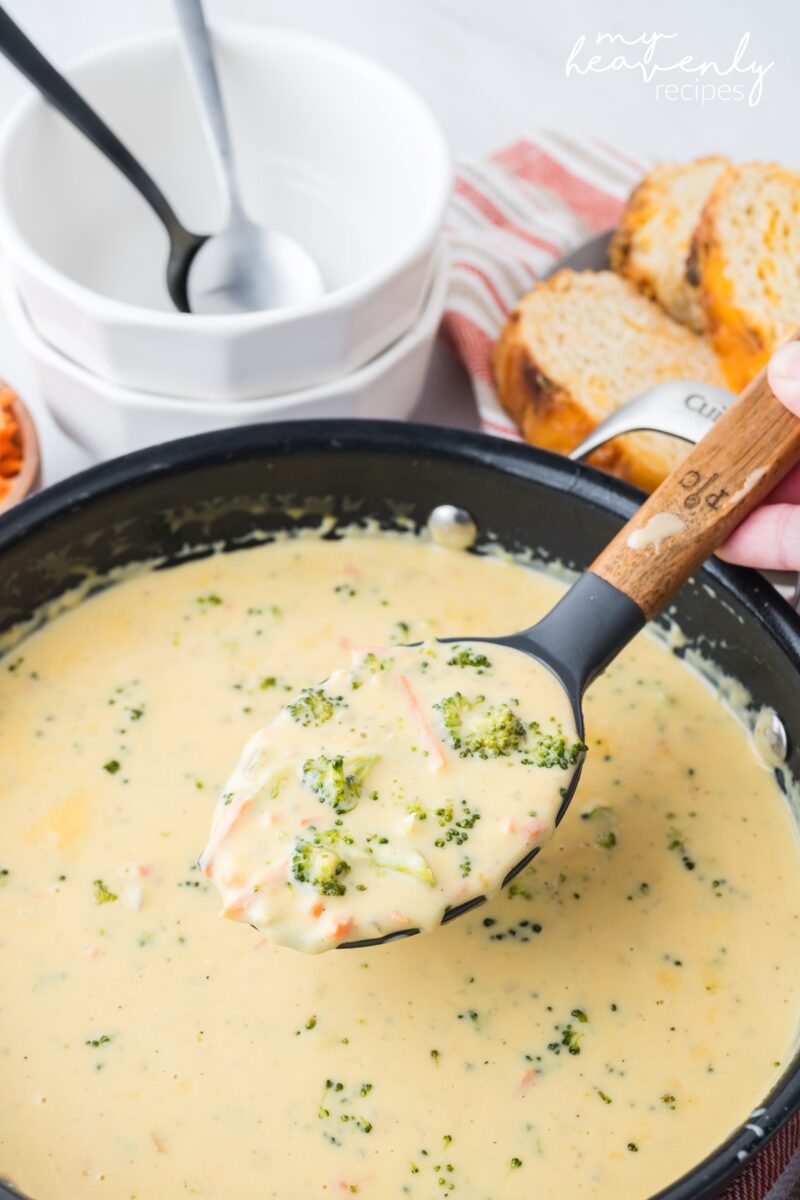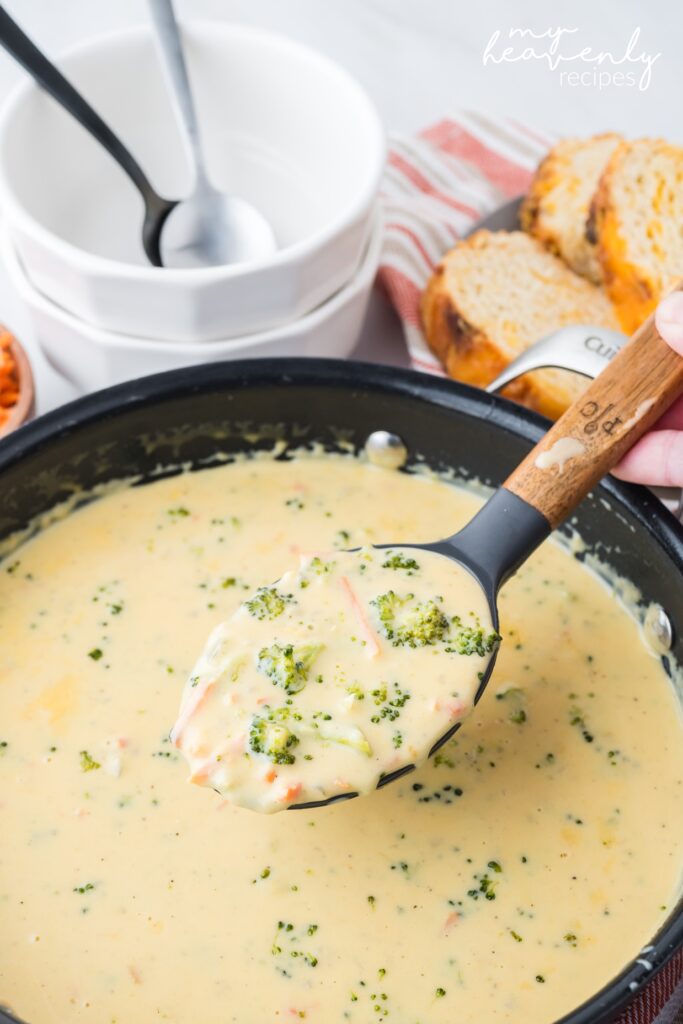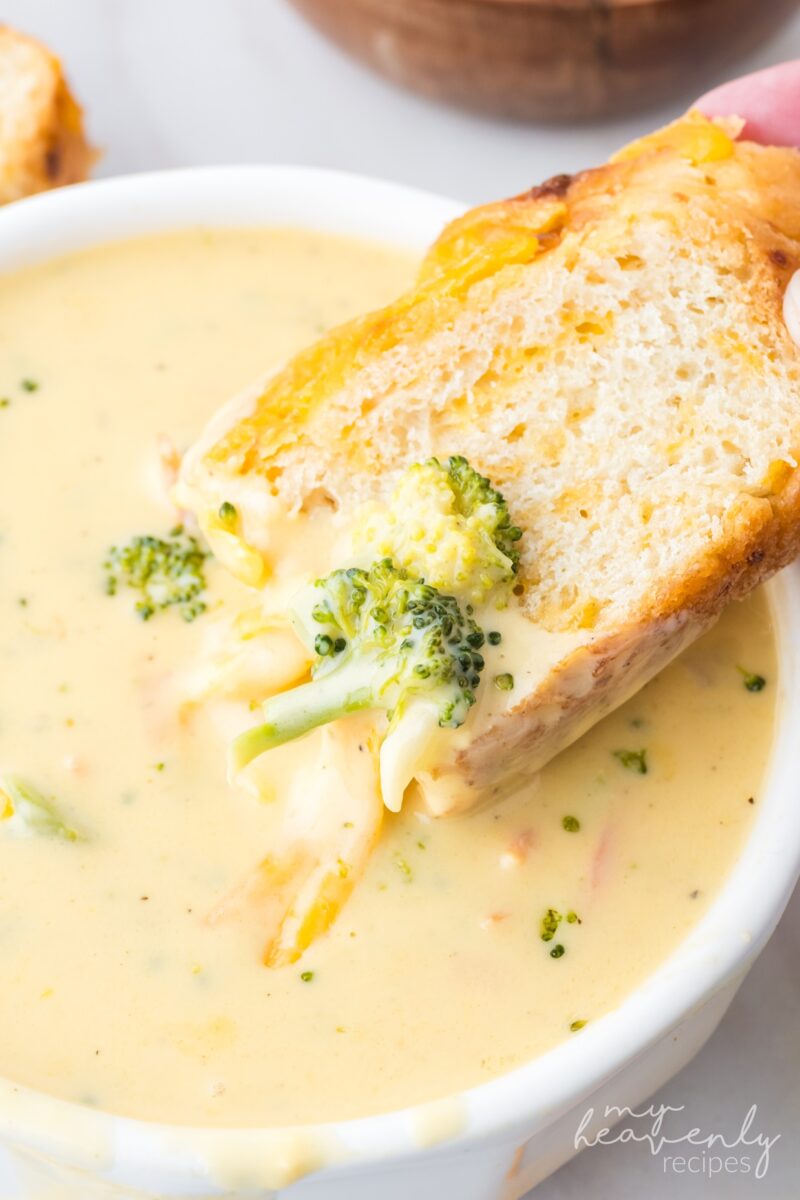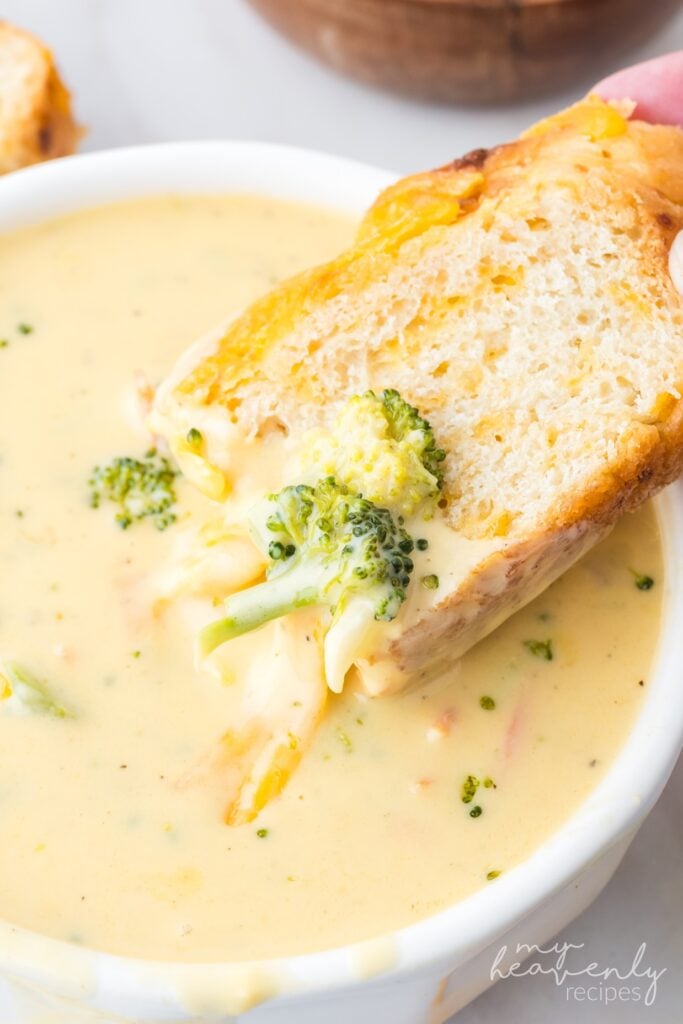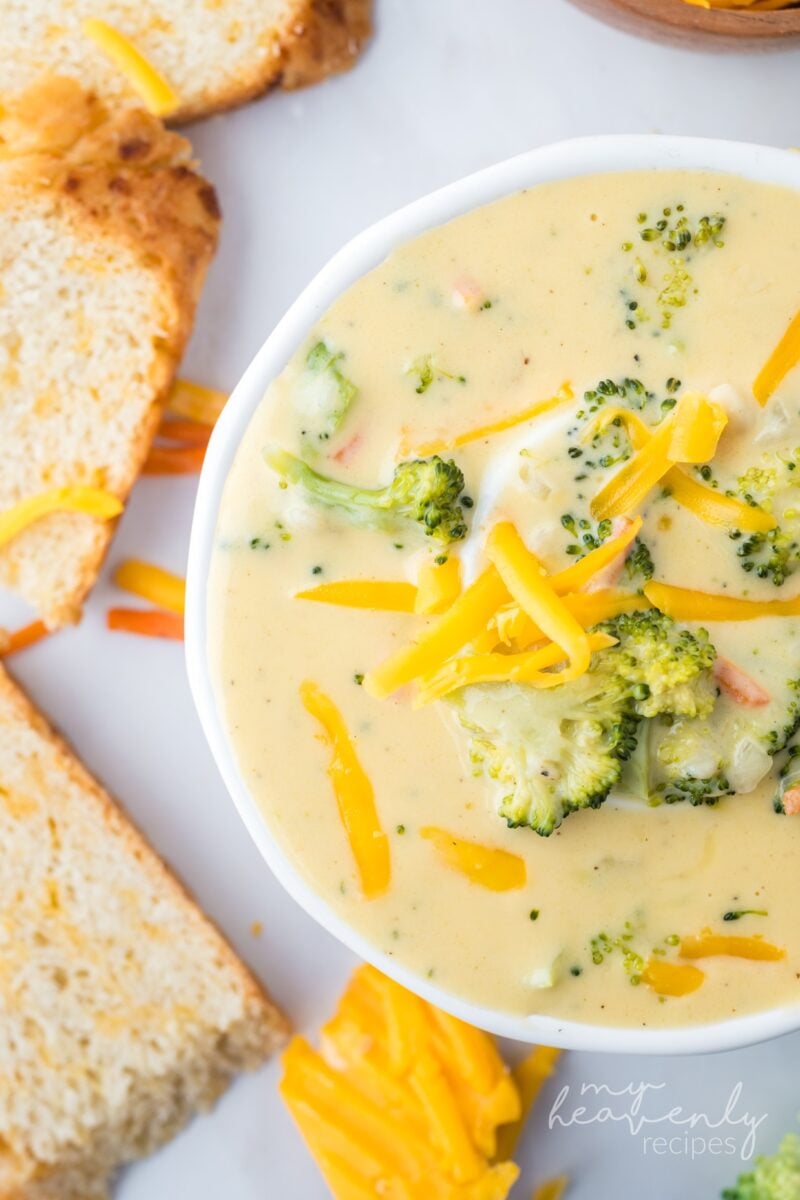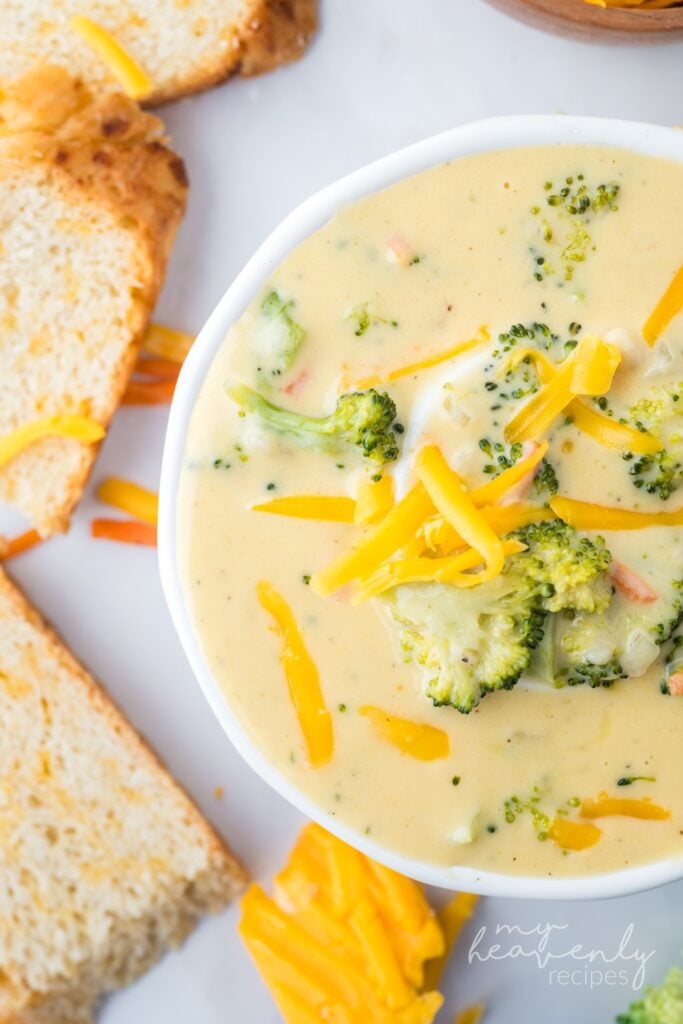 This soup is perfect for a chilly night to enjoy with some crispy bread!
Broccoli and Cheese Soup
Ingredients
1

cup

cheddar cheese

8

oz

velveeta cheese

cubed

½

cup

butter

½

cup

onion

2

cups

broccoli cut into small florets

½

cup

shredded carrots

or use precut "French" cut

2

cups

chicken broth

2

cups

half and half

¼

cup

flour

1-2

teaspoon

salt

½

teaspoon

pepper
Instructions
In a large/medium pot melt butter and add onion and cook down for 2 minutes on medium/low heat. Add broccoli florets and carrots and continue to cook for about 3-5 minutes to soften vegetables.

Add chicken broth and turn heat up to medium and bring to a boil. Let vegetables boil in chicken broth for about 5 minutes

In a small bowl add flour, salt and pepper and whisk. Add about ½ cup of the half and half to the small bowl to create a slurry (a thick milk mixture with flour). Add slurry to pot and stir in and let broth thicken a little, 1-2 minutes.

Add the remaining half and half to the pot and bring to a boil. Remove from heat

Add cheddar cheese and Velveeta and stir through.

Return pan to the stove and turn heat down to a low and allow soup to reheat to a slow simmer.

Continue to cook for another 10-15 minutes, stirring often so cheese does not burn at the bottom of the pan. Serve hot when ready.

Optional step: After bringing all the ingredients together you can pour soup into a crockpot on warm and let simmer until you ready to serve for dinner.
Notes
Gather all ingredients at once and prepare pans ahead of time.
Have all of your vegetables cut before you start preparing dish to make time go faster
If you like a more vegetable forward soup you can use a cup of onion and carrots and use 3 cups of broccoli.
If you prefer less fat you can sauté' the vegetables in ¼ cup of butter, use milk and use all cheddar cheese.