No Bake Chocolate Oatmeal Cookies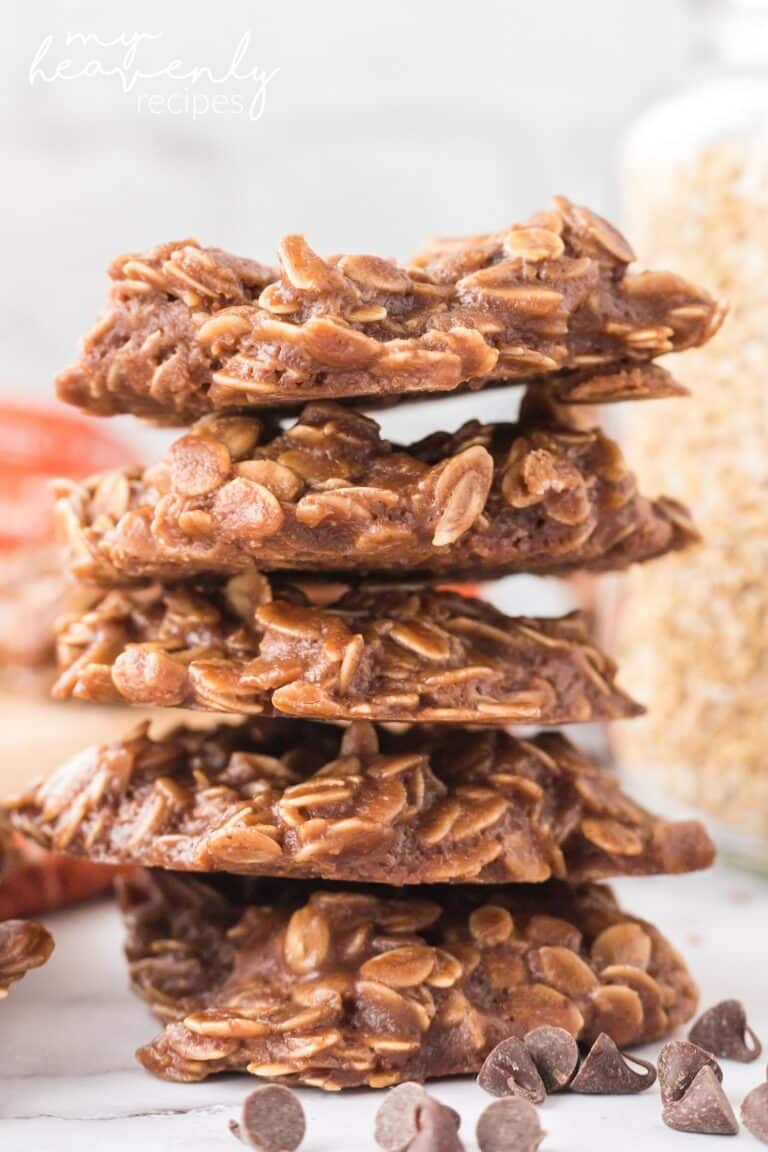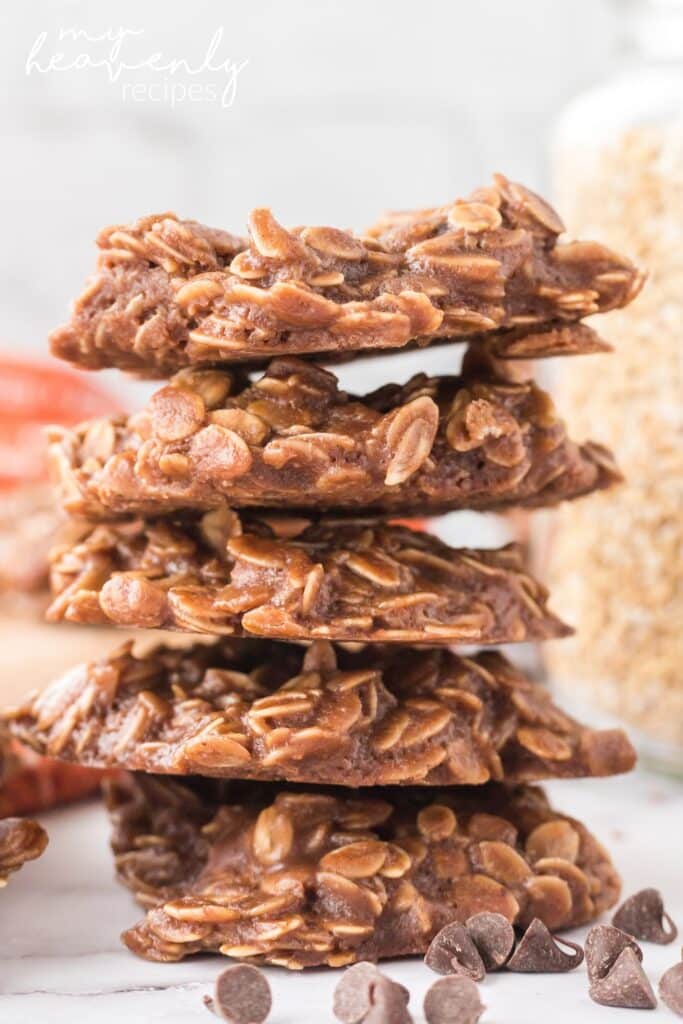 Try making these cookies where you don't even have to bake them! They are delicious and so easy to whip up. If you're wondering what they taste like they are sweet and chewy. Make sure to also try our almond joy cookies!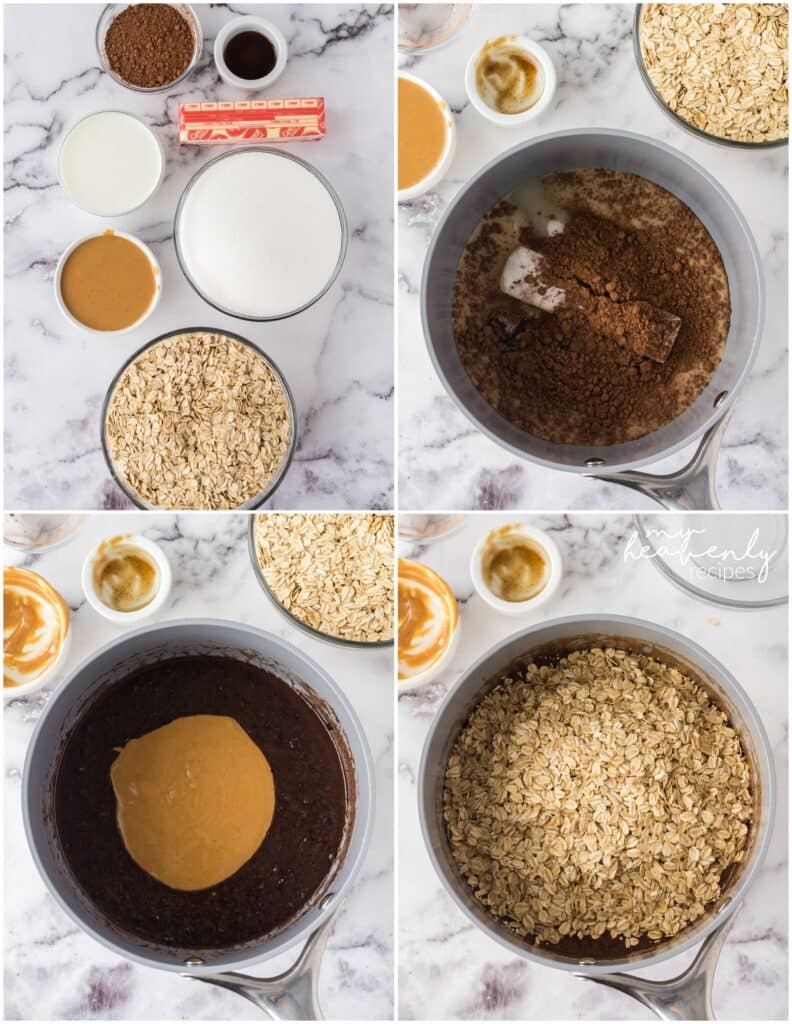 What ingredients are in no bake cookies?
Salted butter
Sugar
Whole milk
Vanilla bean paste
Cocoa powder
Creamy Peanut butter
Old fashioned oats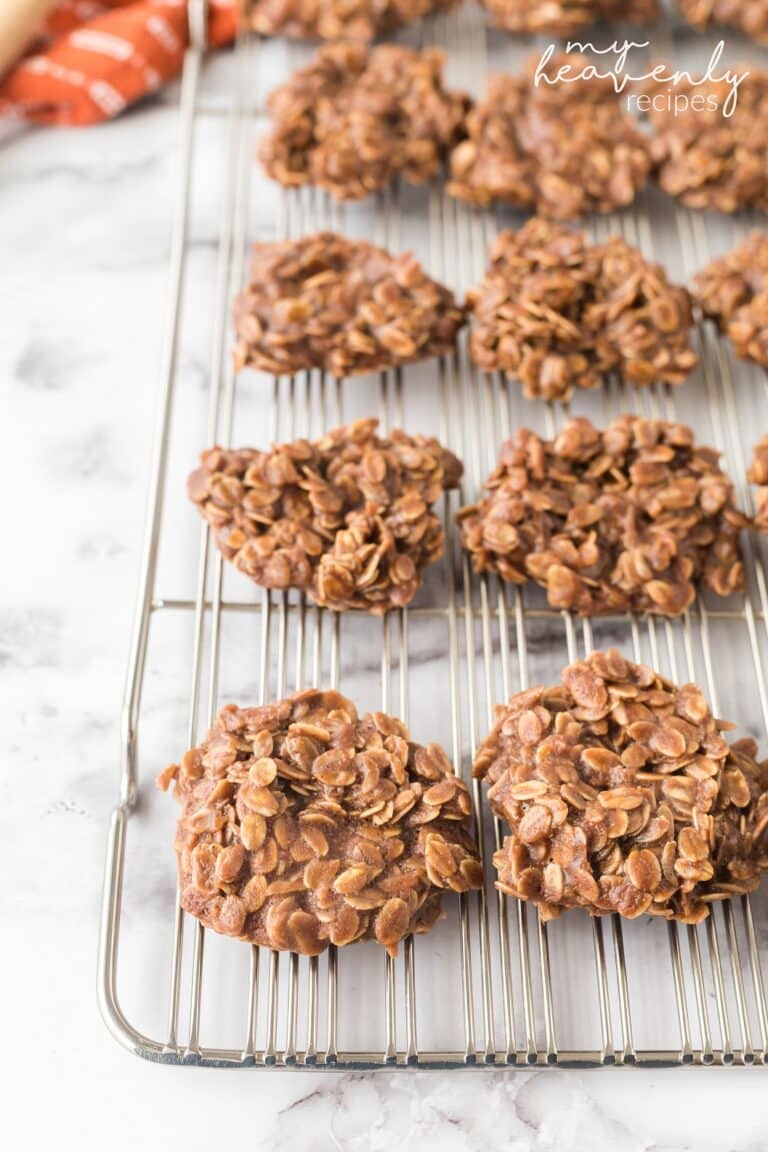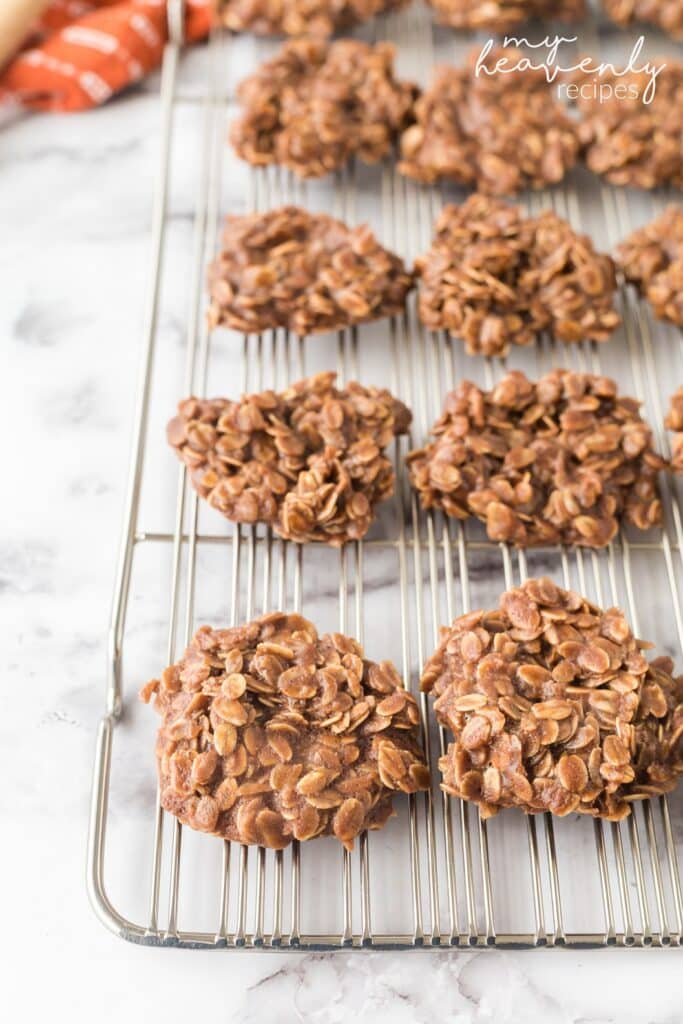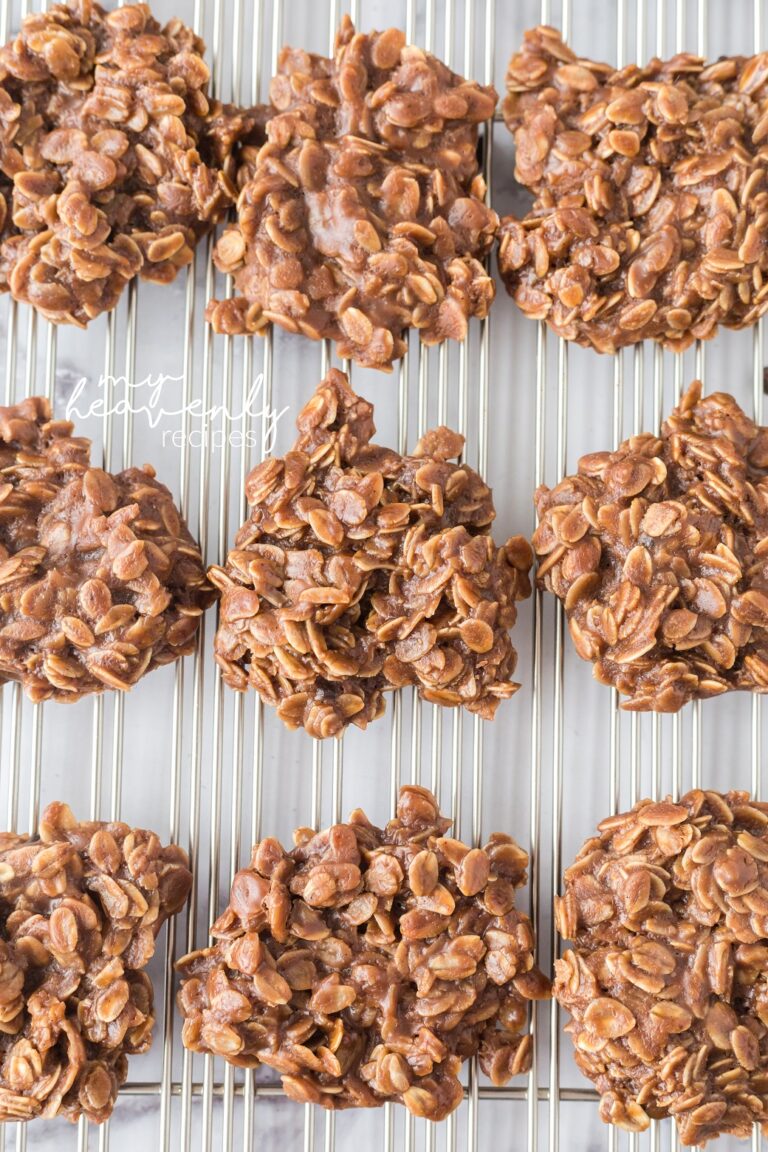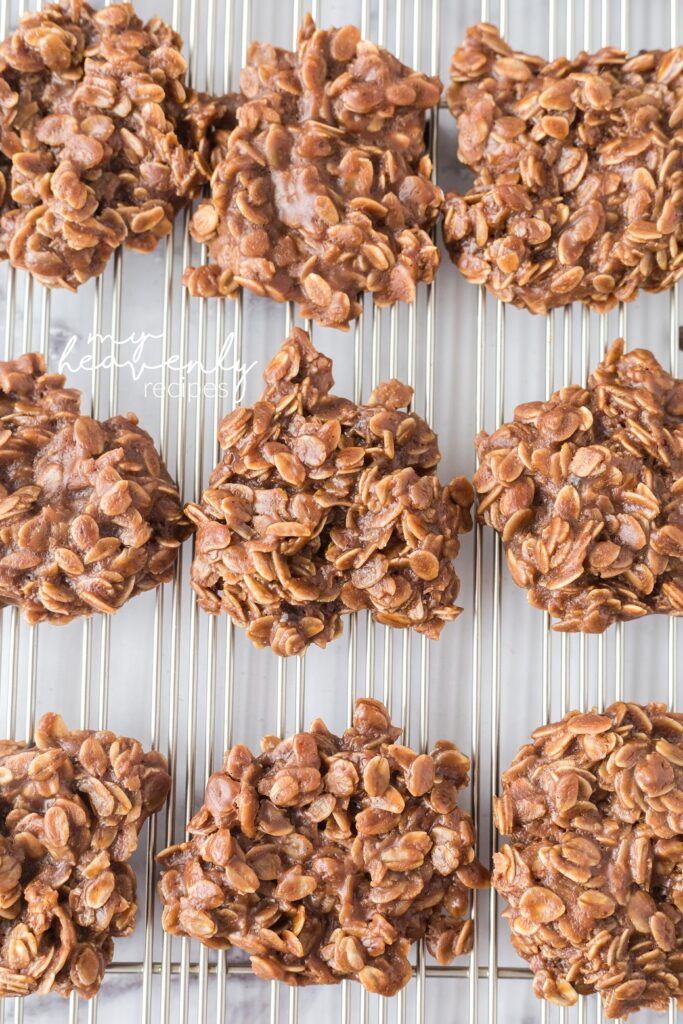 I love to make these for my sons school lunch for a treat!
Chocolate No Bake Cookies
Ingredients
½

cup

salted butter

2

cups

white granulated sugar

½

cup

whole milk

1

tsp

vanilla bean paste

½

cup

cocoa powder

½

cup

creamy peanut butter

3 ½

cups

old fashioned oats
Instructions
Combine the butter, sugar, milk, vanilla bean paste, and cocoa powder in a saucepan. Heat the mixture on the stovetop over medium heat until the butter is completely melted, and the ingredients are homogenous.

Once the butter finishes melting, add the peanut butter and stir constantly for 4-5 minutes, or until the mixture is bubbling.

Fold in the oats and stir for an additional 4-5 minutes to give the mixture time to thicken.

Line a few baking sheets with wax paper and drop spoonsful of batter onto the baking sheets, ensuring that they are not touching. Allow the cookies to cool on the counter for 1-2 hours, or until they can be removed from the wax paper without breaking.

Serve and enjoy!
Notes
• I like to use vanilla bean paste because it is sweeter and more flavorful than vanilla extract; however, if you do not have any readily available you can use 1 ½ teaspoons of vanilla extract instead.
• While many no bake cookie recipes use quick oats, I like to use old fashioned oats. I like the flavor and texture of these oats better. They will also produce a chewier cookie that will last longer than quick oat cookies.
• You can store these cookies on the counter for up to 7 days, in the fridge for up to 10 days, or in the freezer for up to 2 months. They are best stored in a Ziploc bag or in an airtight plastic container.
• You can use either sweetened or unsweetened cocoa powder in this recipe. Because there is 2 cups of sugar, the sweetness in the cocoa powder does not make much of a difference.
• These cookies are chewy and sweet. You can taste notes of chocolate and peanut butter. When stored in the fridge/ freezer, they will harden up and will have more of a crunch to them but will soften up again if left to thaw on the counter or warmed up in the microwave for about 15 seconds.