Slow Cooker Apple Cider Recipe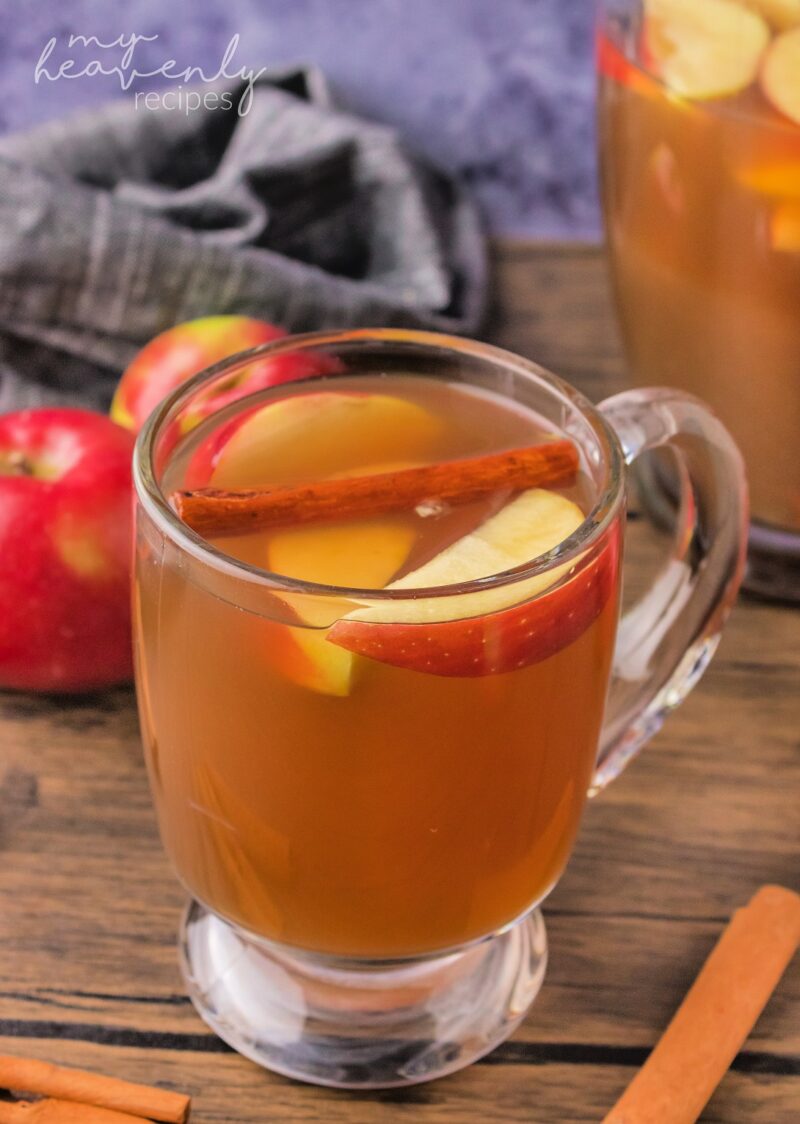 Sweet and cinnamon-y! You and your family are going to love this homemade apple cider! This seasonal drink is spicy, fruity, and perfect for the Fall, or during cold or rainy weather. Make sure to also try our caramel apple cocktail and caramel apple sucker cocktail recipe after!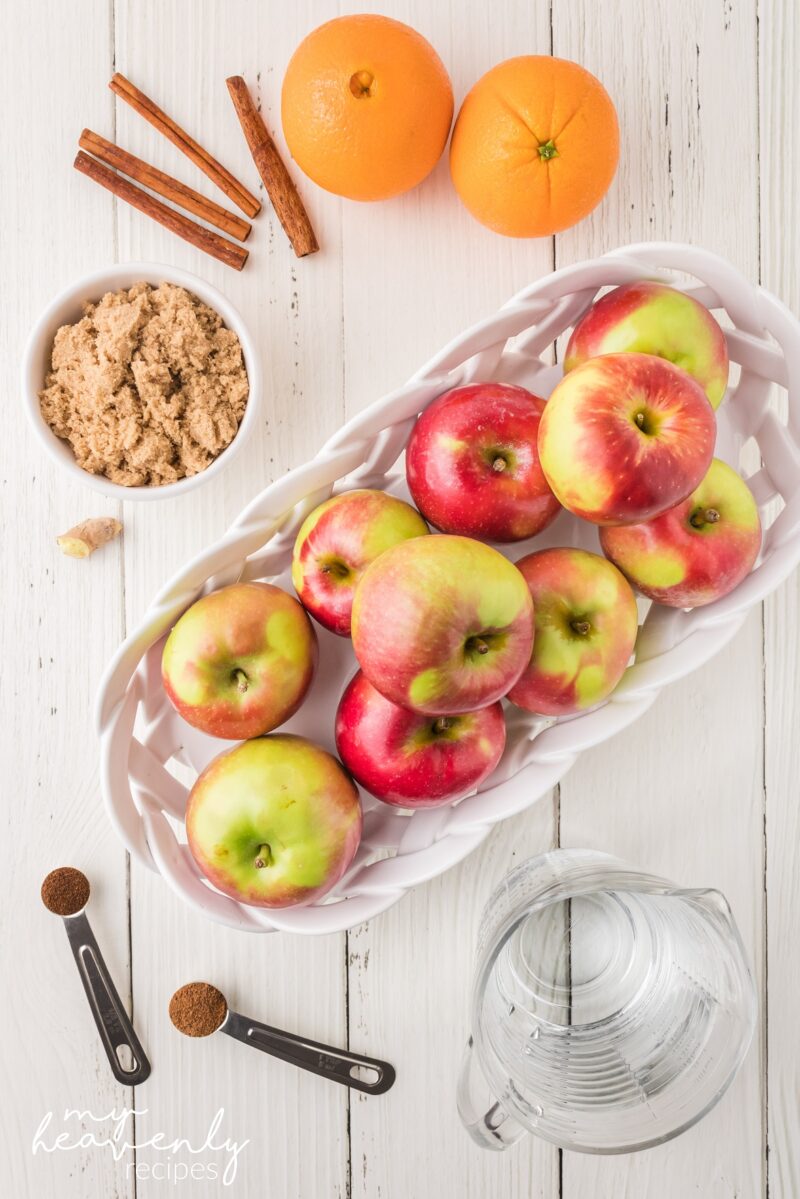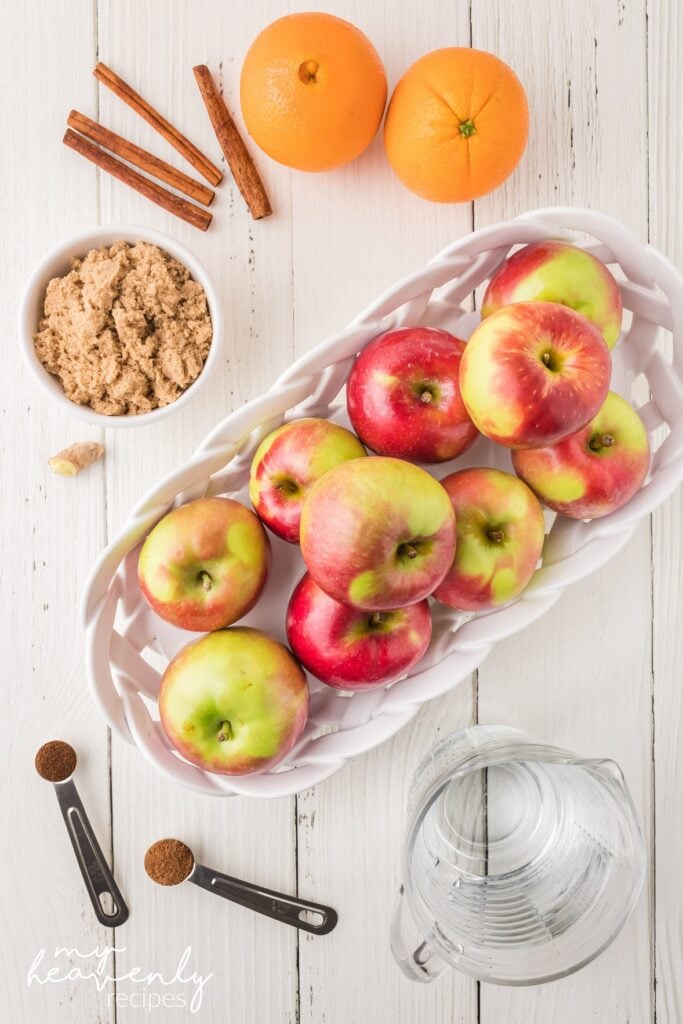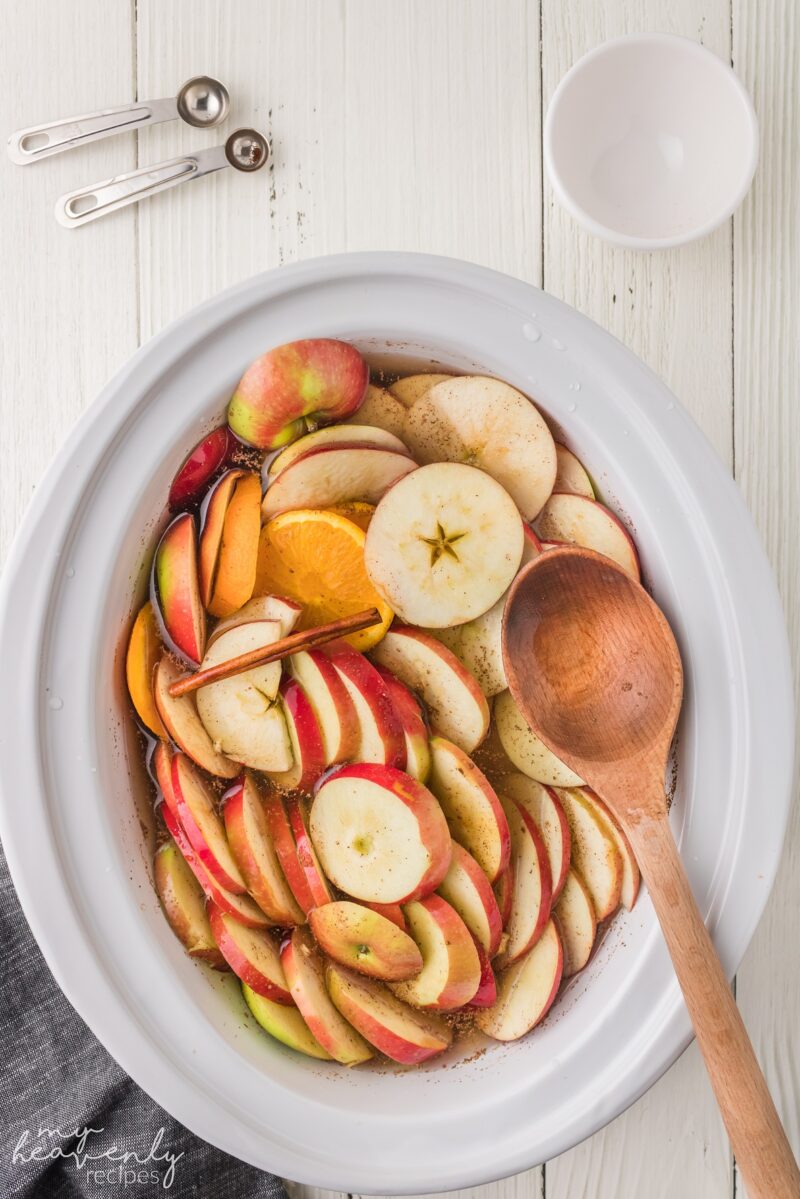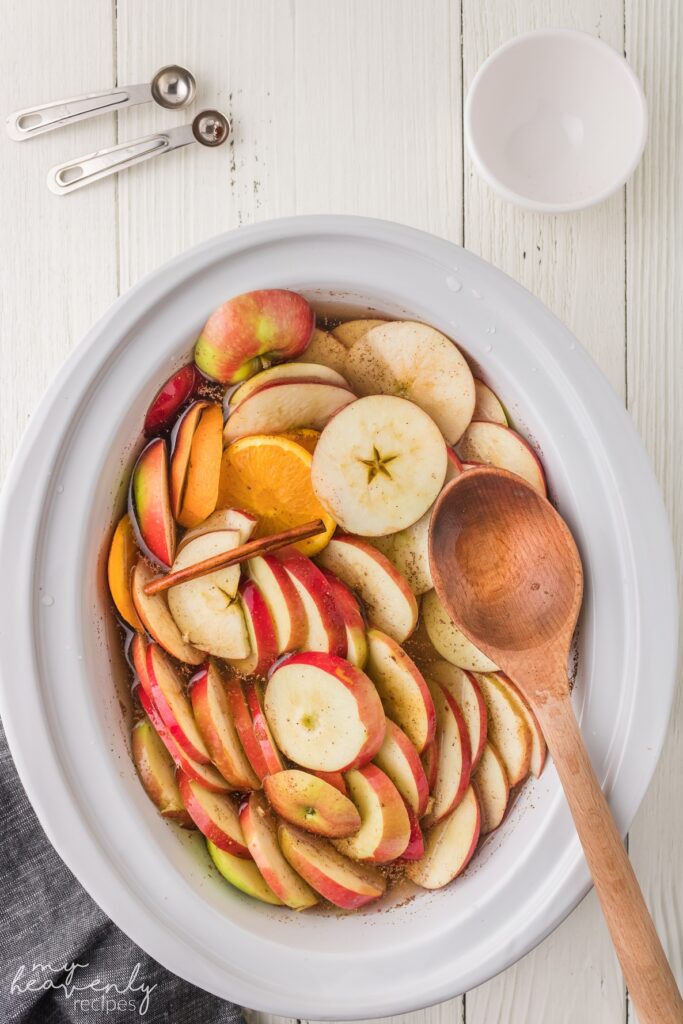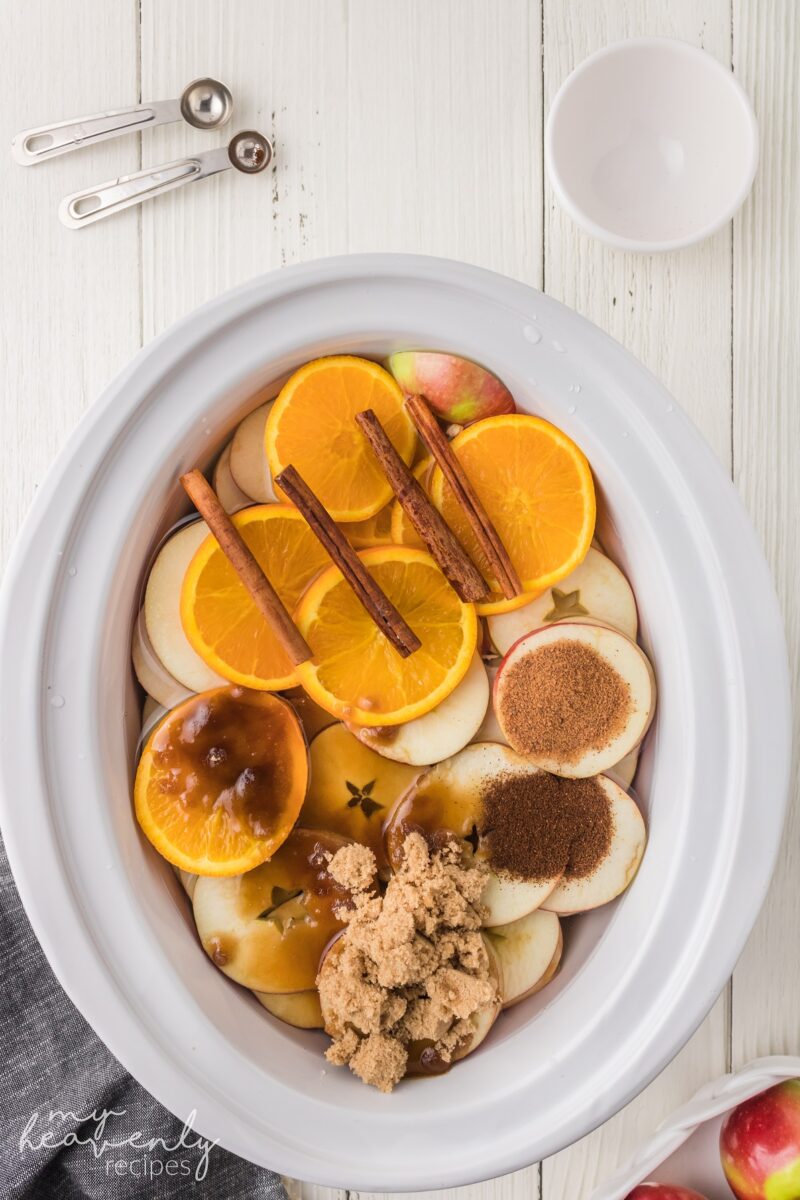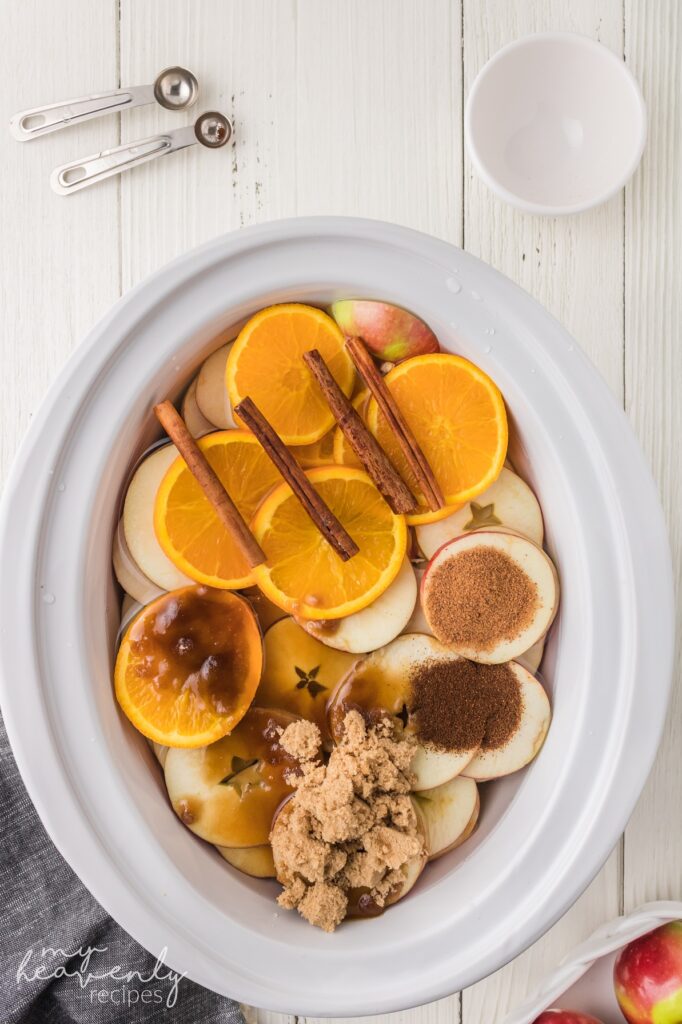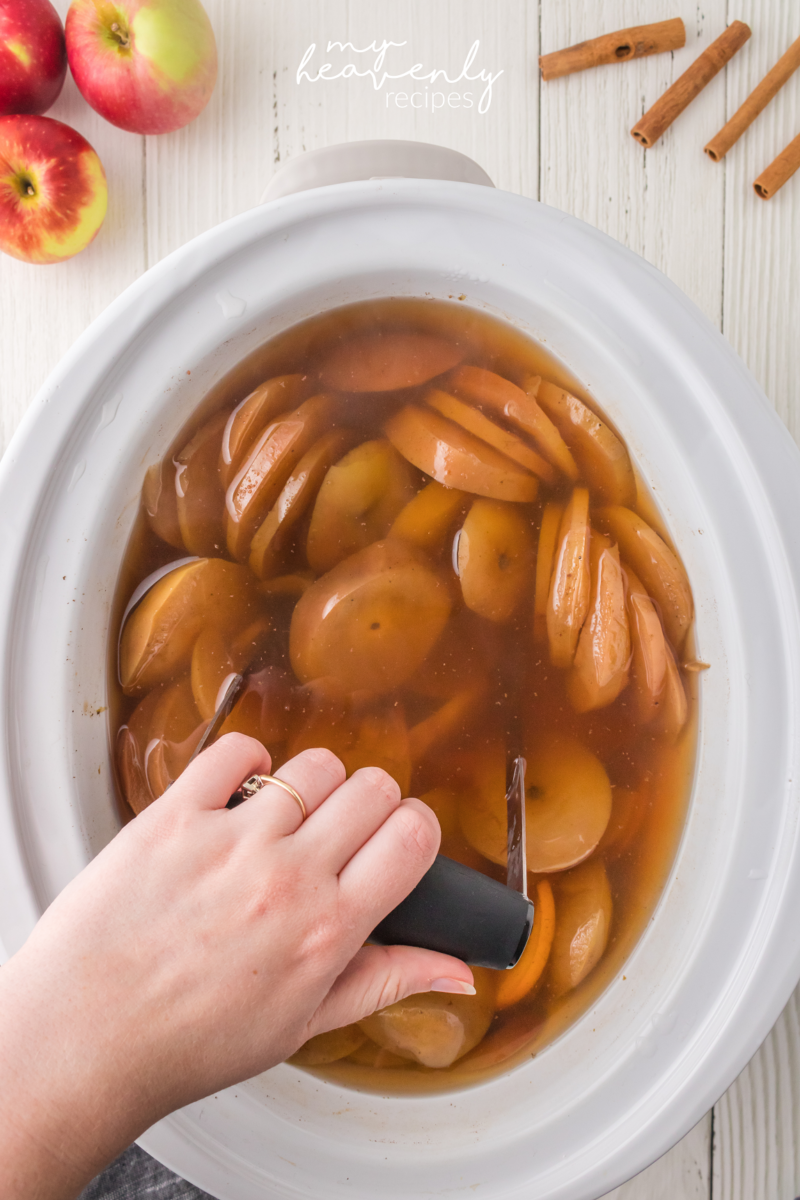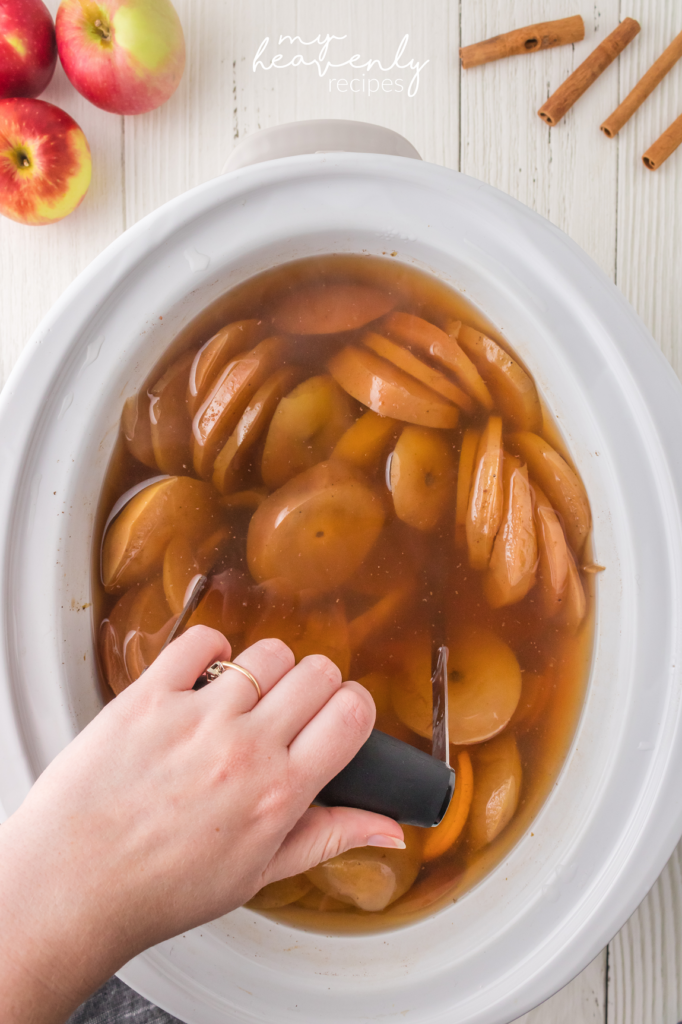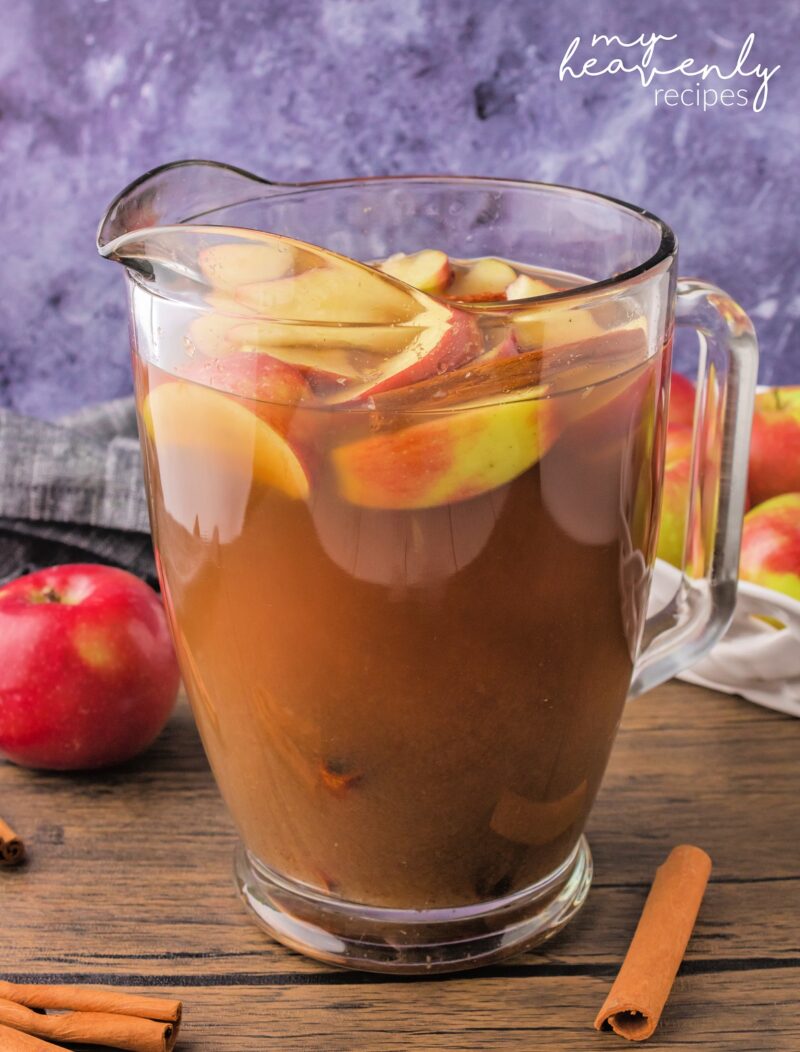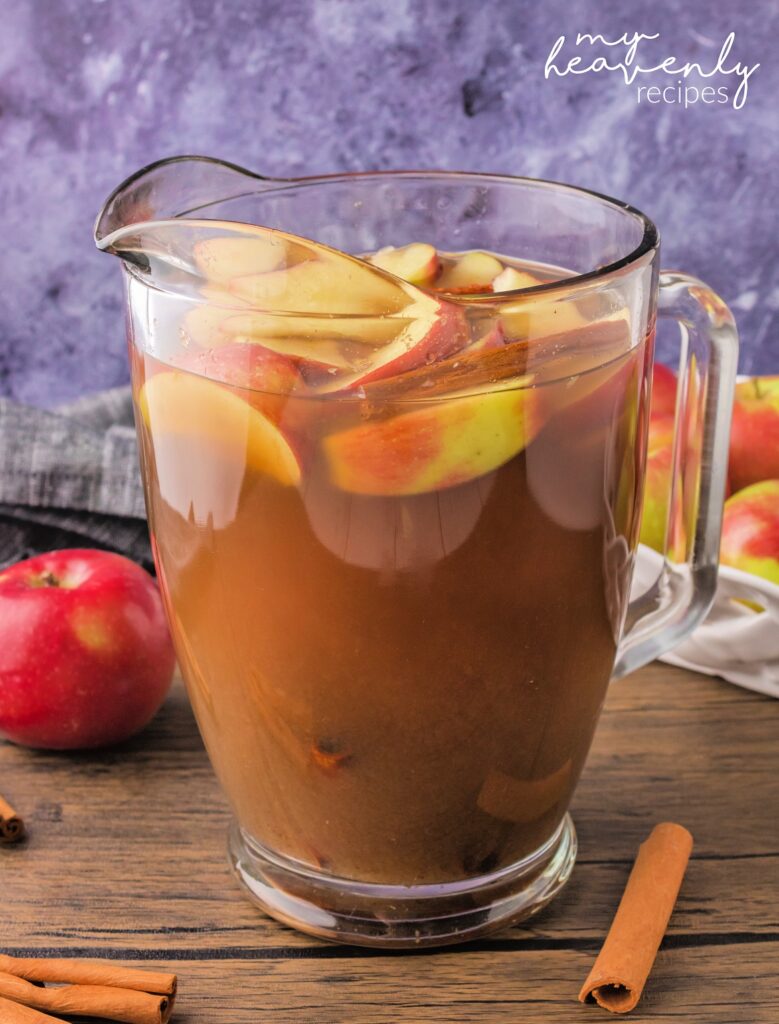 FAQs
What is the difference between apple cider and apple juice?

Apple juice is filtered and pasteurized, which gives it a clearer look and smoother taste. Apple juice also lasts much longer than apple cider does. Apple cider also generally has spices in it and is usually served hot or warm, making it taste better during the colder Fall season!

What is apple cider made of?

Apple cider is made of apples, oranges, water, spices, and some type of sweetener, such as sugar or maple syrup.

Is it alright to keep the cider ingredients in my crockpot longer than suggested?

Of course, if you plan on keeping the cider cooking in the crockpot for at least double the length recommended, it would be best to set it to the low setting, rather than high.

How long will this cider last in the fridge?

This cider will last 3-4 days in the fridge and will taste the best the first 2 days. Store in airtight containers, such as mason jars.

There are things at the bottom of my cup after it sat for a little while, is that normal?

Yes, since this is made from fresh ingredients and dried spices, the ingredients will naturally separate and the heavier ingredients kept in the final drink will fall to the bottom. Either drink as is to have a smoother taste, or stir.
Crockpot Apple Cider
Ingredients
10-12

apples

1-2

oranges

10-12

cups

Water

enough to cover everything

1

inch

piece Ginger

peeled

3-4

Cinnamon Sticks

1

teaspoon

Nutmeg

1

teaspoon

Cloves

1½ – 2

cups

Brown sugar

to taste

Serve with cinnamon sticks

extra apple slices
Instructions
Chop up the apples and oranges, making sure all apple seeds are discarded, and add the fruit to the crockpot.

Add the ginger, cinnamon sticks, spices, and sugar.

Then add the water, just enough to cover everything. 10-12 cups of water should be enough, but the actual amount will depend on your slow cooker.

Cook on high for 3-4 hours.

Use a potato masher and mash down all of the ingredients in the water.

Once mashed, strain the mixture with a fine strainer, or a cheesecloth, and discard the pulp.

Pour your cider, add a cinnamon stick and a few apple slices and enjoy warm!
Notes
– You can also cook this on low for 6-8 hours if that is more convenient for you.
– Store in the fridge for 3-4 days.
– This drink is best enjoyed warm!
– It does not matter how you chop your fruit, as long as it is chopped and there are no apple seeds in the crockpot.