One of my all time favorite ways to decorate any space in my home is with Free Printables. I wanted to create something that will match any decor and came up with this Our Family Free Printable. Whether I am changing out picture frames for the holidays, celebrating a birthday or want to display a favorite quote to give me a bit of inspiration to get my through the toughest of days, printables are where it's at.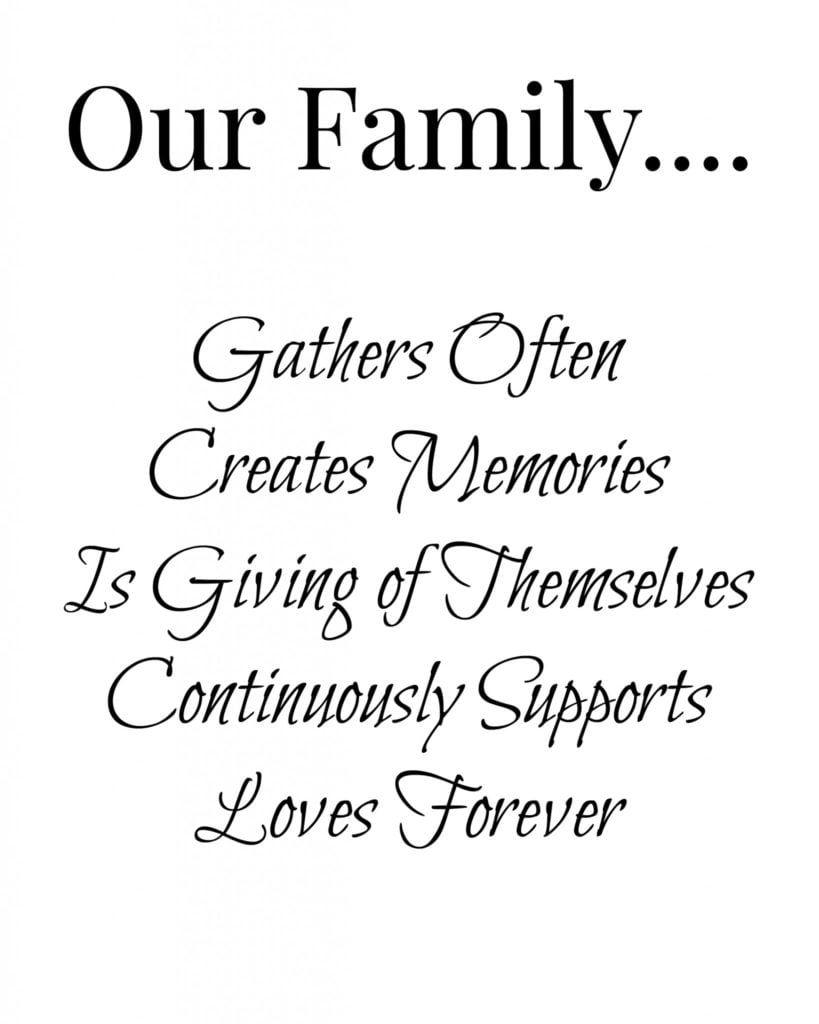 To Print: All you have to do is right click on the image. Select print from the drop down menu.
When you walk into my home the foyer often showcases a 8×10 picture frame that has a picture frame that I change out for the holidays. There is also one in the dining room and another in the kitchen. However, I've realized I need a few placed strategically around the house. I need more inspiration in my life, reminders of what family means on the craziest of days and when I'm doubting this whole "Motherhood" thing.
I love to see what you are creating in your homes! Be sure to share your projects with me on Facebook, Twitter and Pinterest.
One of the most inexpensive ways to add some decor to the home is with a printable. Whether if it's something that you create, find here at MyHeavenlyRecipes.com or Pinterest there's things that will speak to your heart. When it does, print it out and frame it!
You can purchase cute frame from the Dollar Store, paint it to match your decor and display for under $3! I can't wait to see how you get creative with these FREE Printables.