How to Make Caramel Candies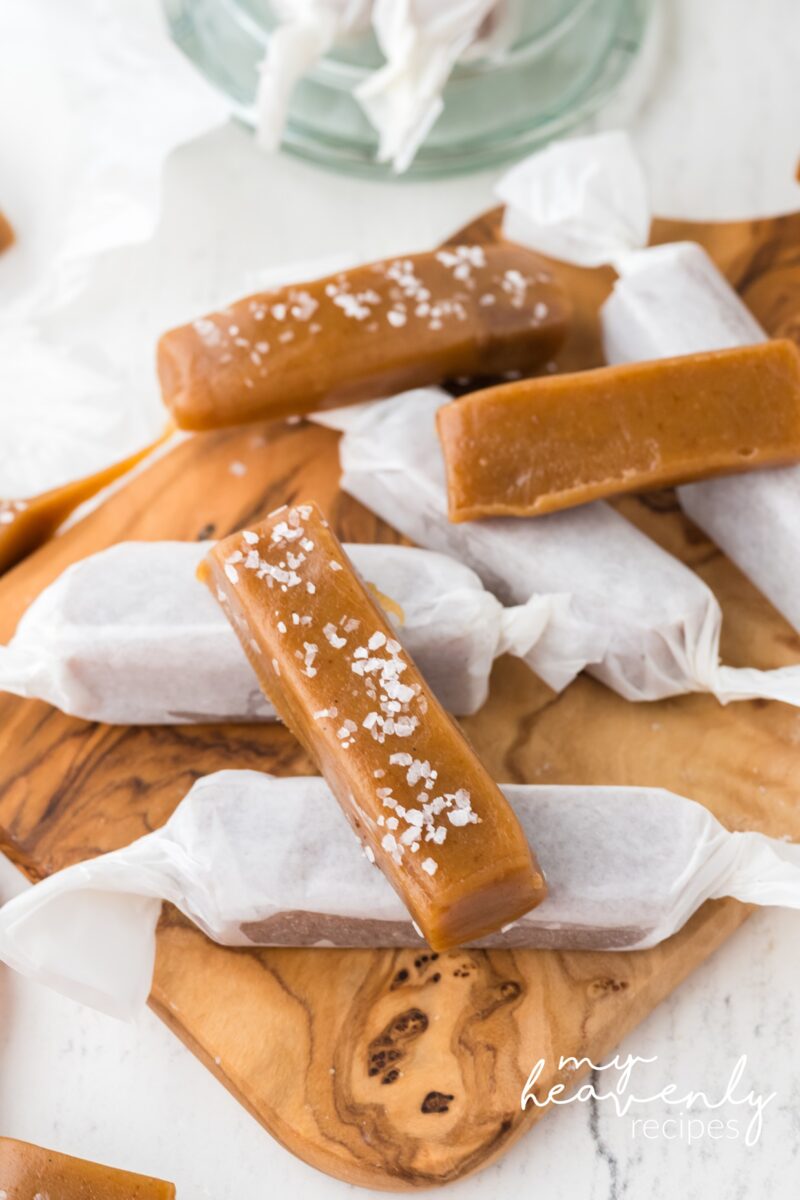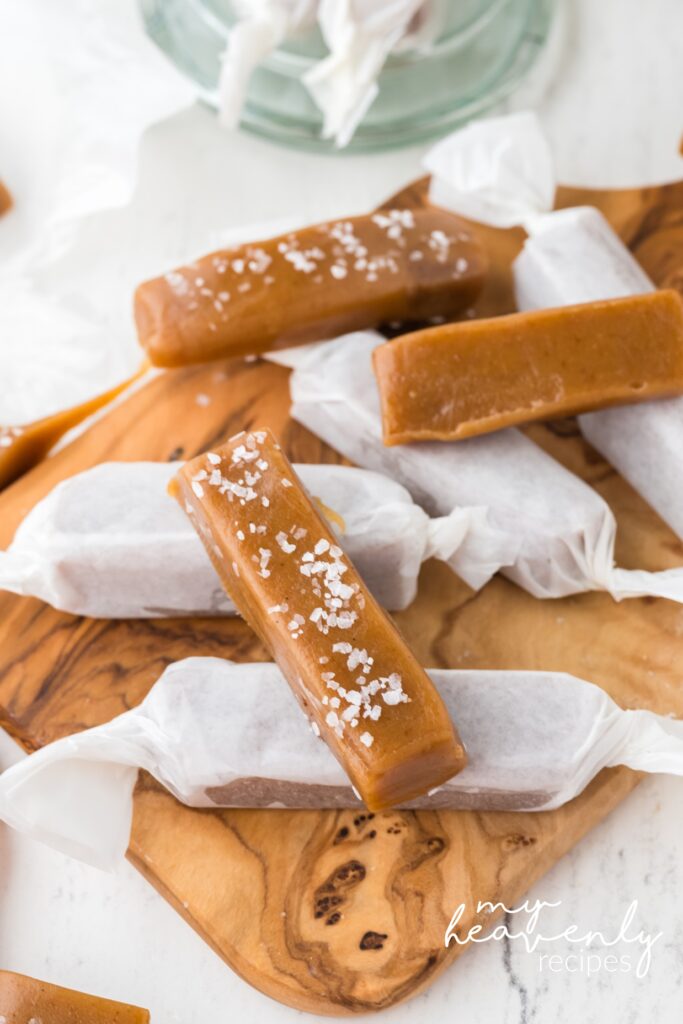 Make easy delicious homemade caramels for holiday gifts or just to have for a treat!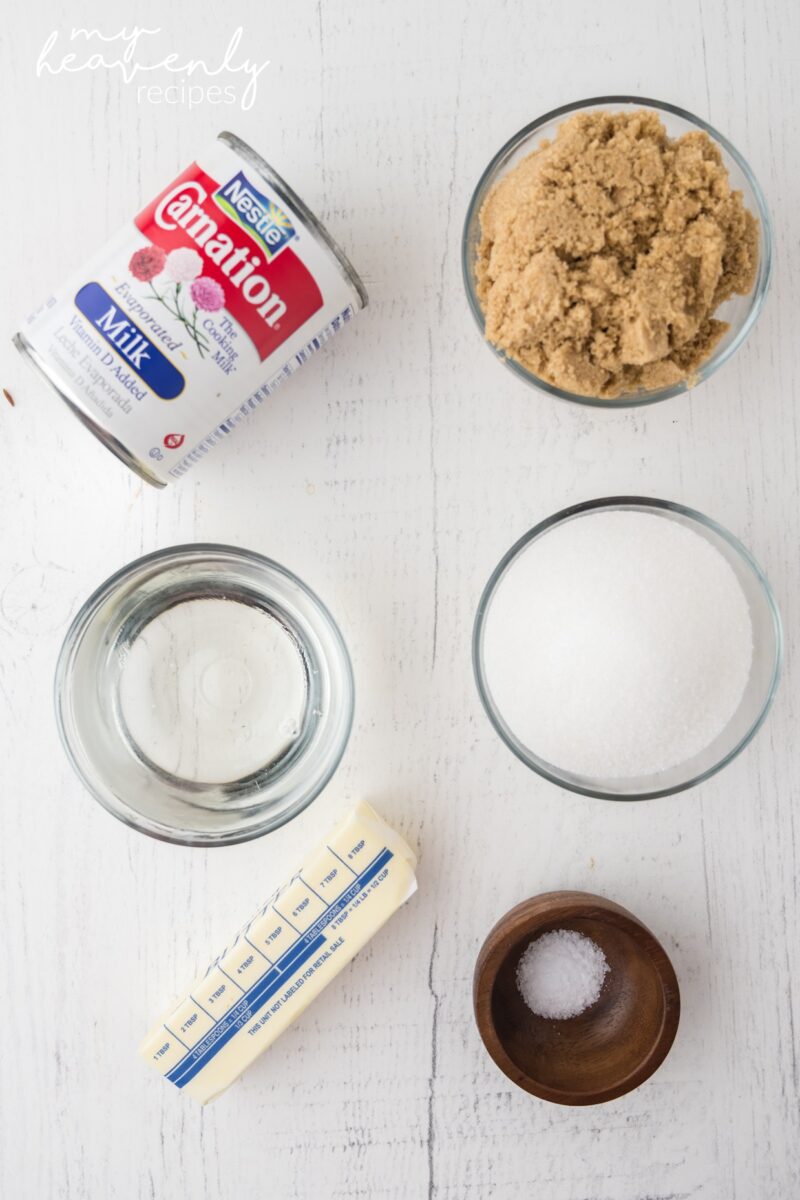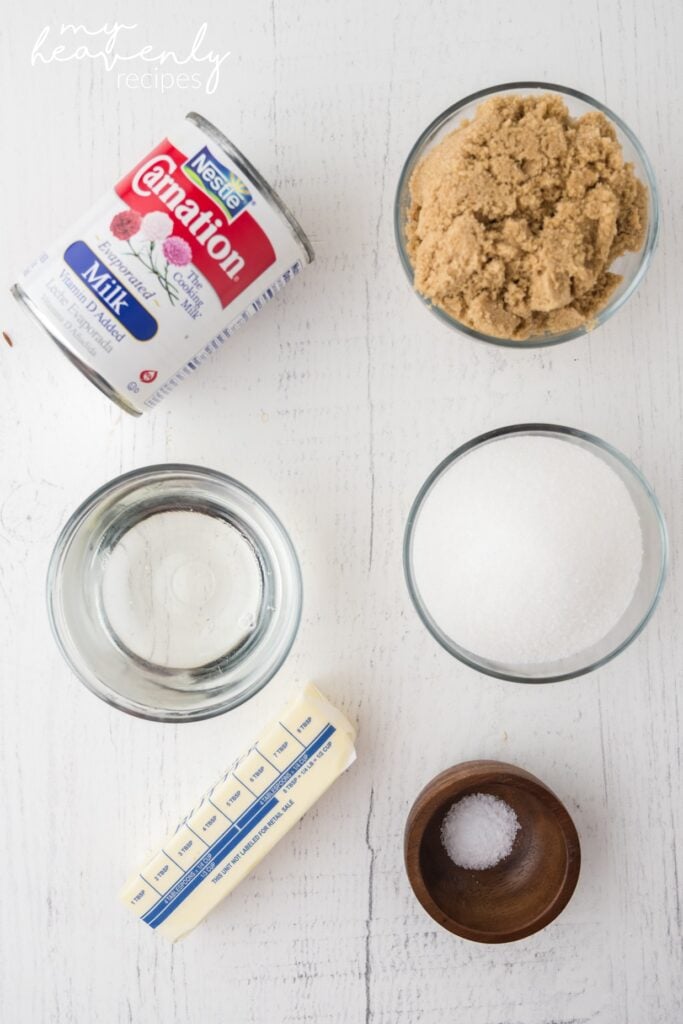 What ingredients will I need to complete this recipe?
You will need the following ingredients: butter, sugar, brown sugar, corn syrup, evaporated milk, and salt. The addition of vanilla is optional
What supplies and baking equipment will I need?
You will need the following supplies: Medium sauce pan, 8×8" baking pan, parchment paper, pan release, measuring cups and spoons, stirring spoon, sharp knife and wax paper.
How long will it take to make this recipe ?
It should take you approximately 20 minutes to gather your ingredients and prepare recipe. Cook time will be about 30-45 minutes or until caramel reaches "soft ball" stage on a candy thermometer (240 degrees).
How should store my caramels?
Wrap individual caramels in wax paper (or a candy wrapper) and store in an air tight container.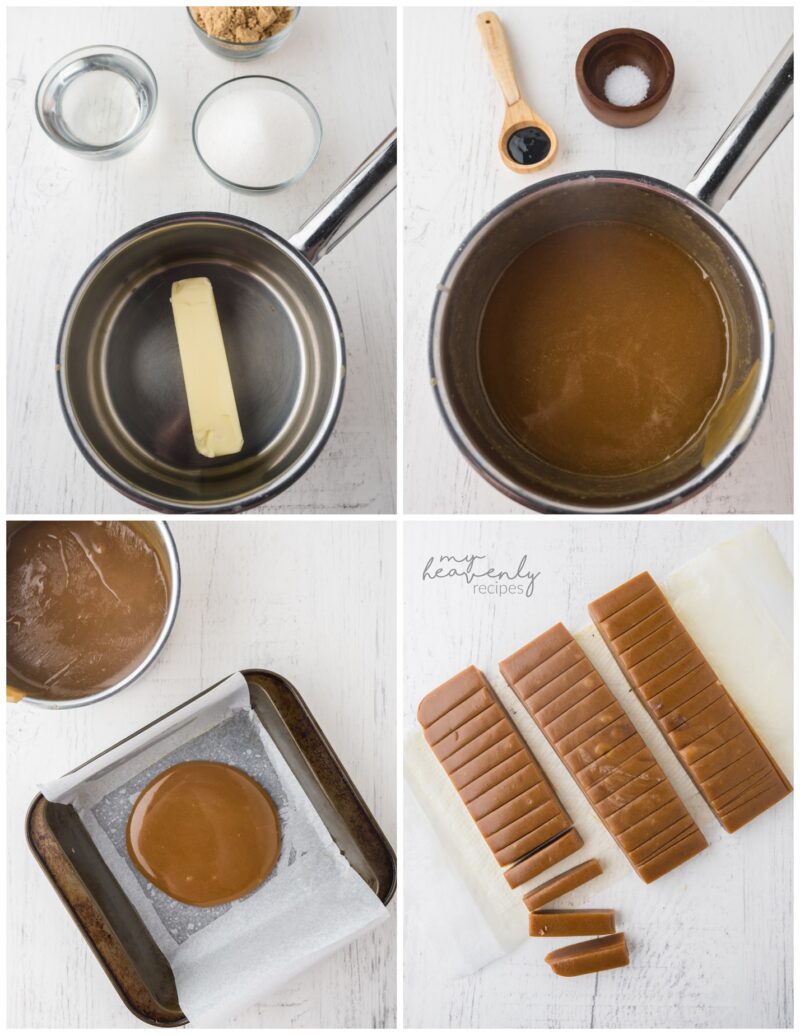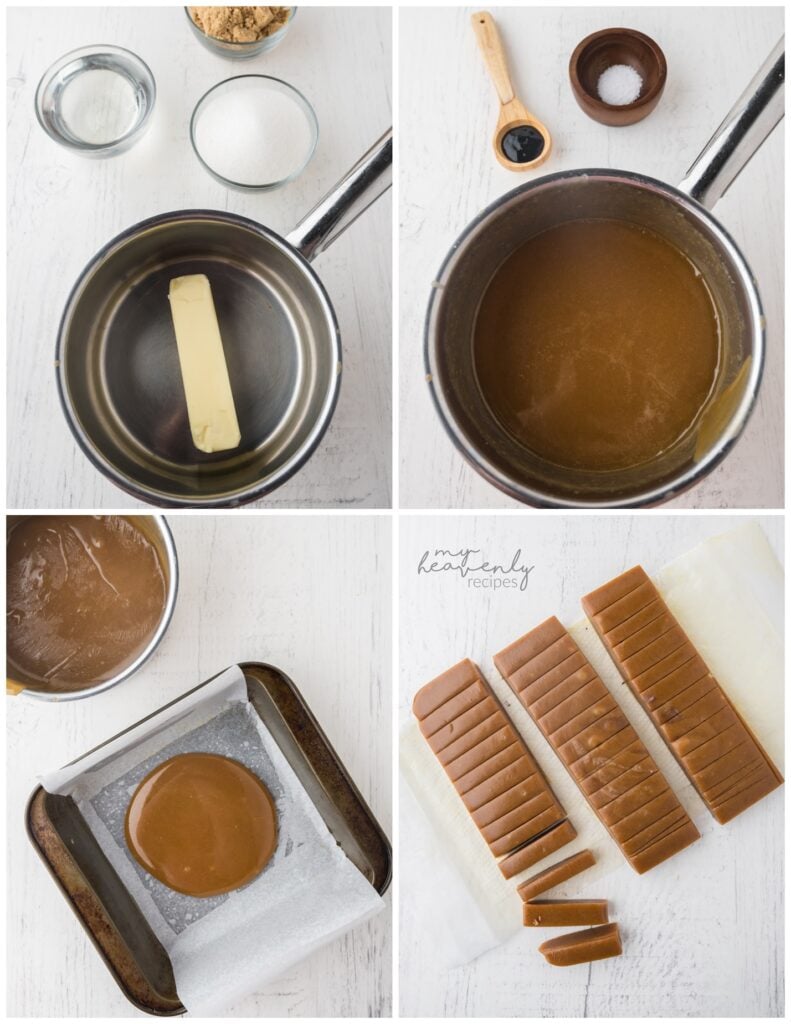 Tips:
Gather all ingredients at once and prepare pans ahead of time. Use room temperature ingredients.
Making caramels is a long process, you have to watch it while it's cooking and be patient until it reaches that "soft ball" stage to be successful.
Wax paper is an easy, "in home" wrapper but you can use actual candy wrappers too.
Use a super sharp knife or sharp bench scraper to cut caramels.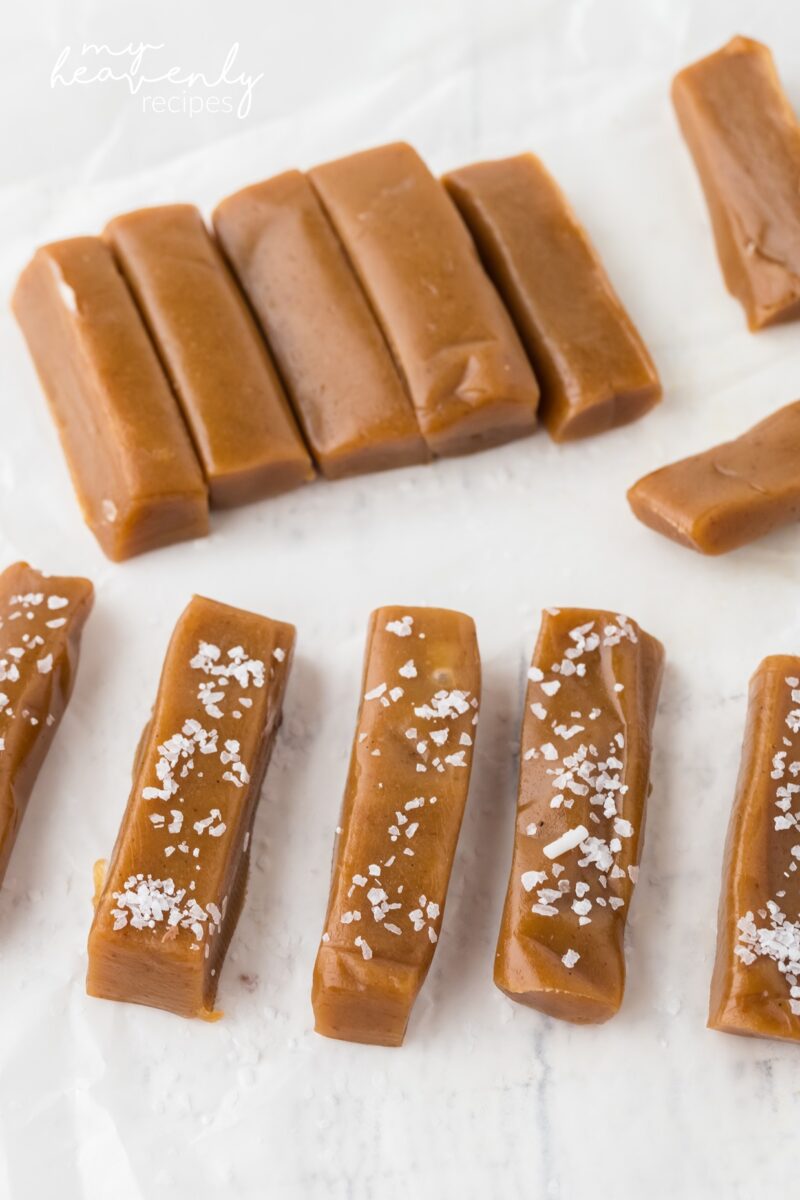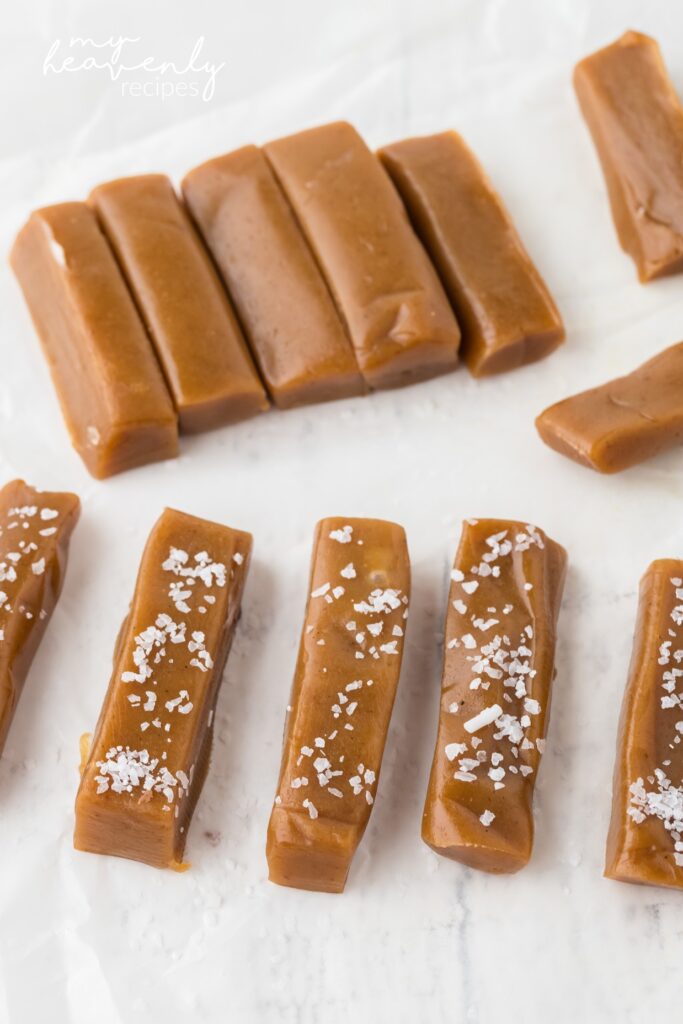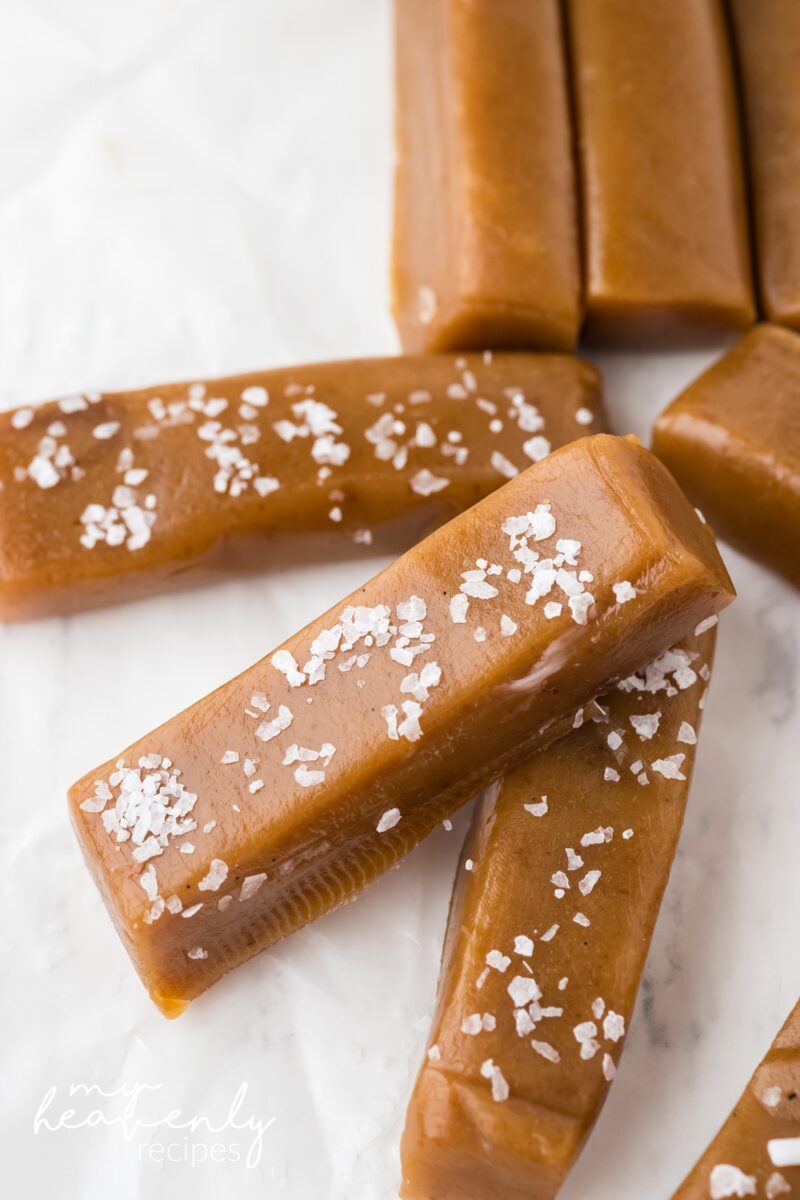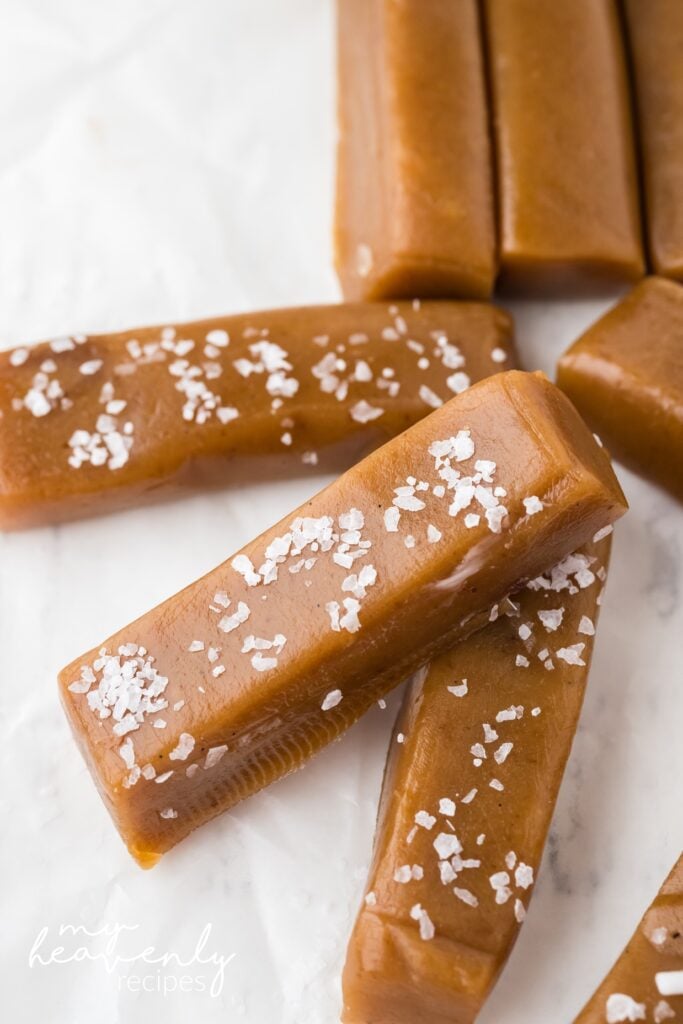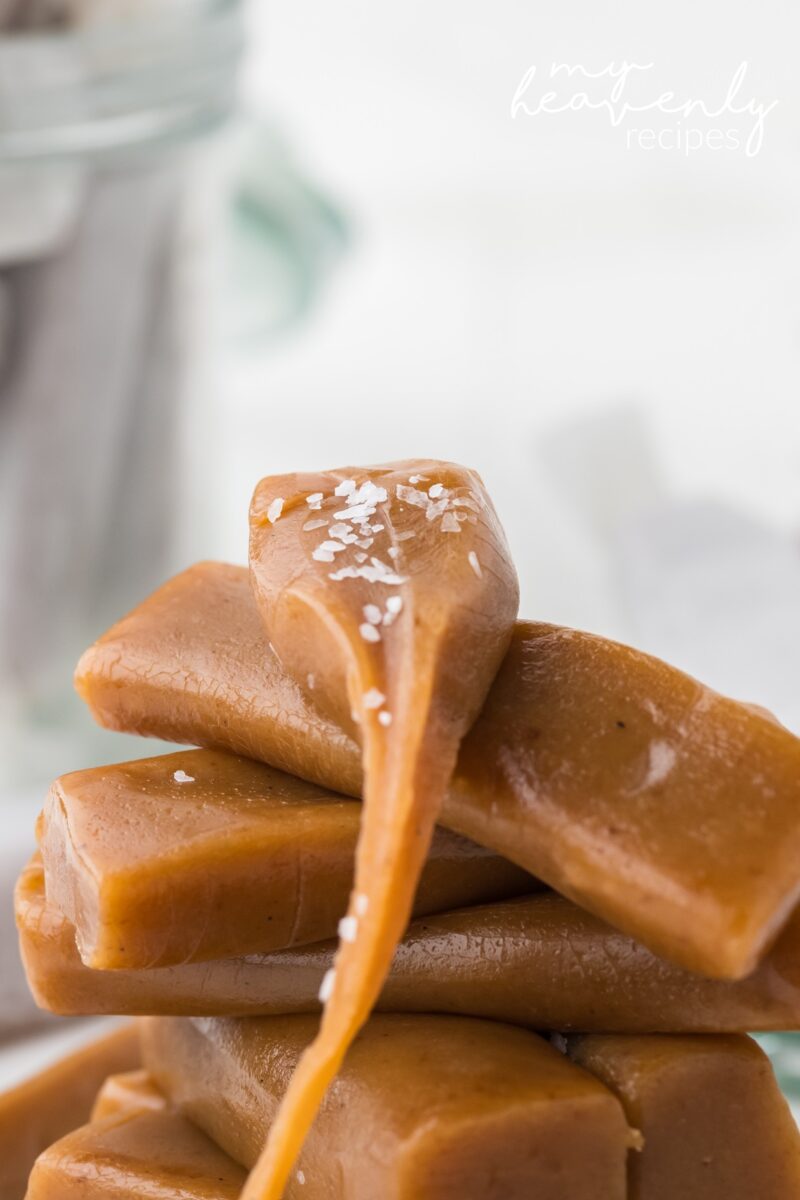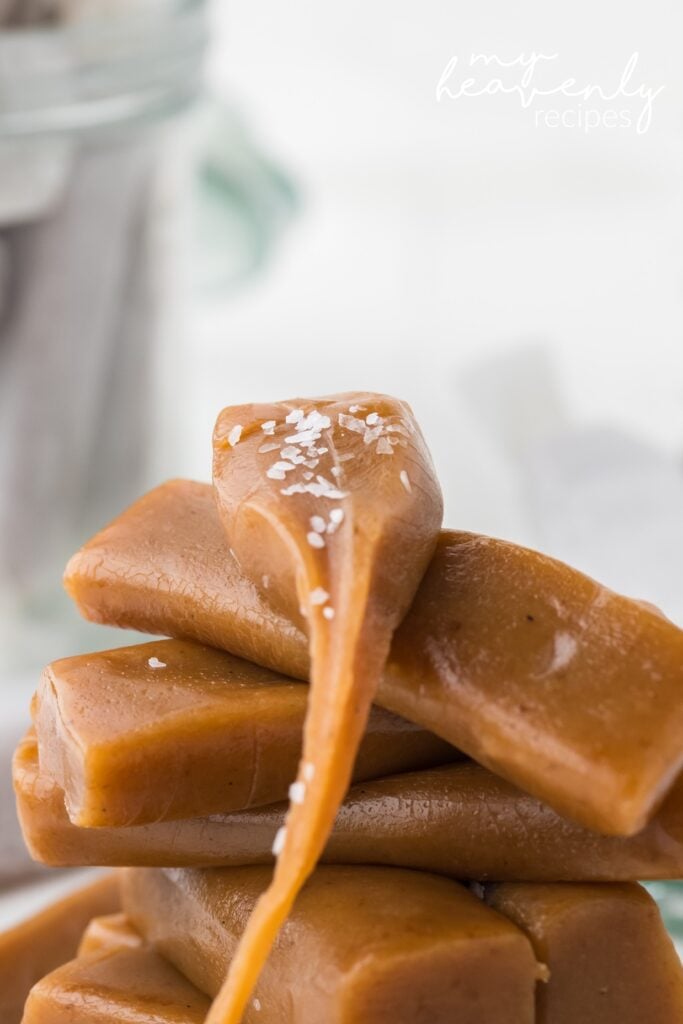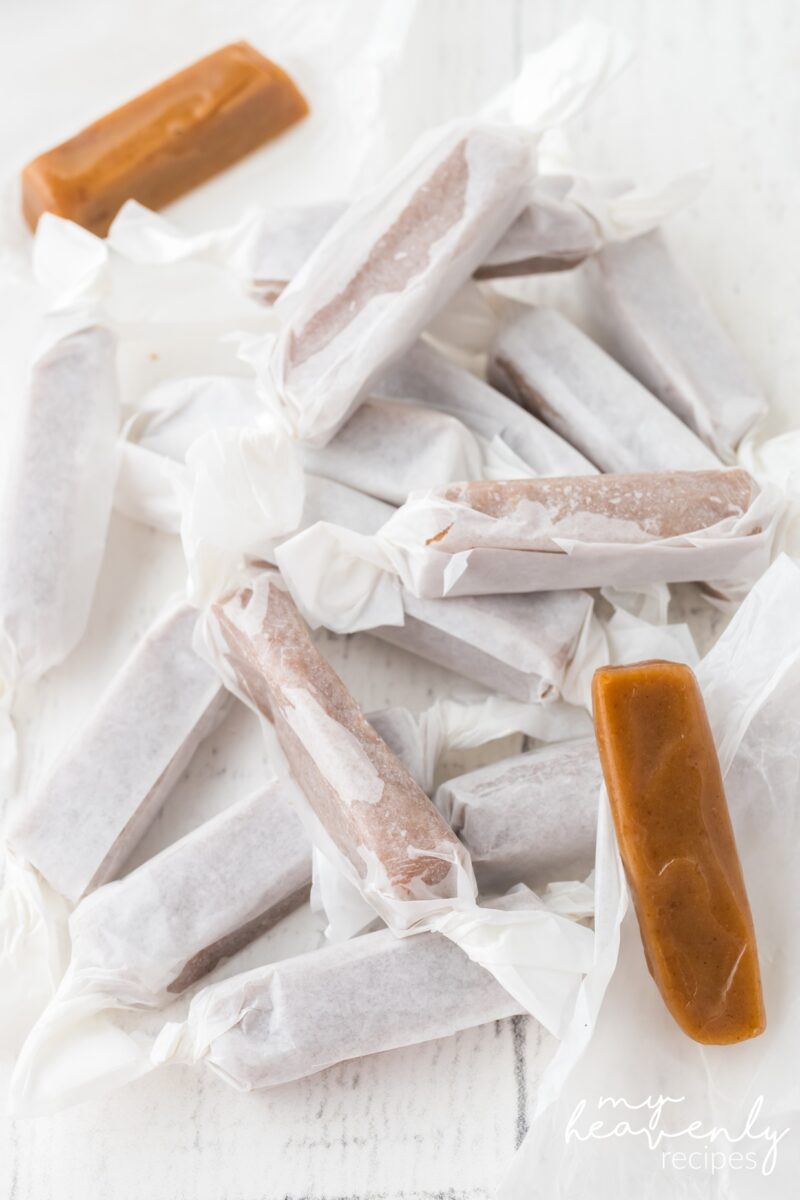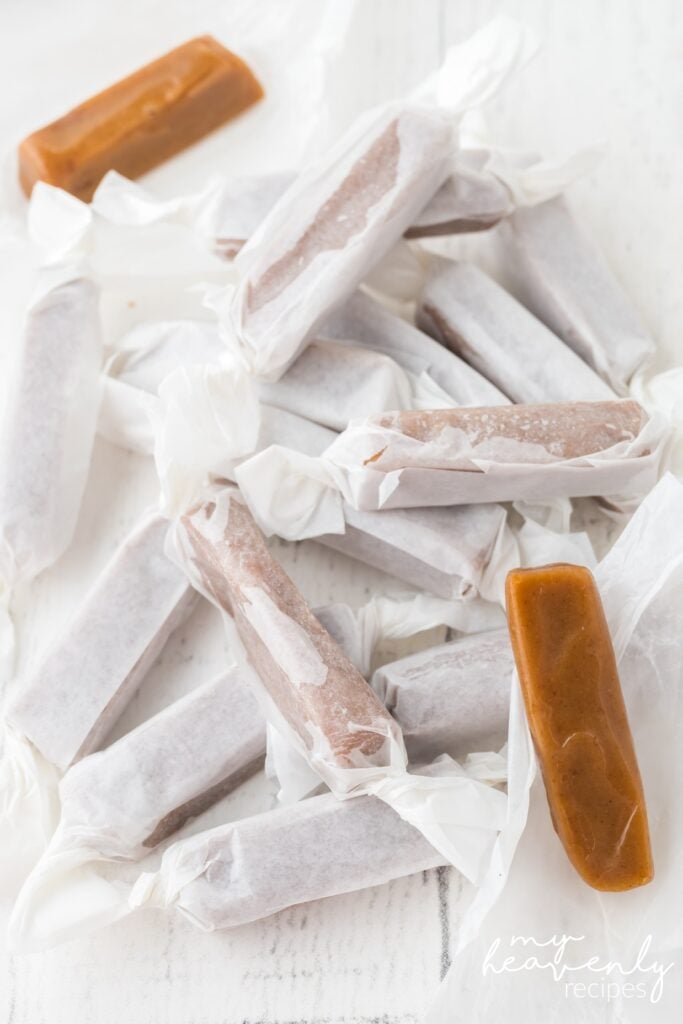 Wrap them in wax paper after they have cooled to keep them fresh!
Homemade Caramels
Ingredients
1

stick butter

1

cup

sugar

1

cup

brown sugar

1

cup

corn syrup

1

can evaporated milk

½

teaspoon

salt

Optional : 1 teaspoon vanilla
Instructions
In a medium sauce pan, add butter, sugar and brown sugar and let melt down. Add corn syrup and continue to stir to bring all ingredients together.

Bring caramel up to a steady boil over low/medium to medium heat.

Slowly begin to add evaporated milk in small amounts, it should take you about 5-10 minutes to add whole can. Caramel will bubble up with each addition so make sure you are stirring in constantly when you add milk.

Add a candy thermometer to your pan and you want the caramel to stay at a rolling boil, stirring often so caramel doesn't burn on the bottom of the pan.

Continue to heat caramel to "soft ball" candy stage on thermometer, about 240 degrees.

This can take 20-30 minutes, but keep heating until it reaches this stage to ensure you caramel will set as a soft but set up product.

Prepare 8×8" baking pan with pan spray or butter and parchment paper. Spray pan lightly so the parchment will stay in place and than spray again of parchment paper.

When caramel is at soft ball stage, remove from heat and add vanilla and salt and stir. Pour caramel into prepared pan and let set up for at least 4 hours.

When caramel is set remove from pan and cut with a sharp knife in either squares or rectangles (the choice is yours) Wrap in wax paper the length of twice the size of your caramel. Enjoy!!