It's warm weather time and that mean's watermelon! Learn how to cut a watermelon in under 30 seconds, it's a game changer in the kitchen!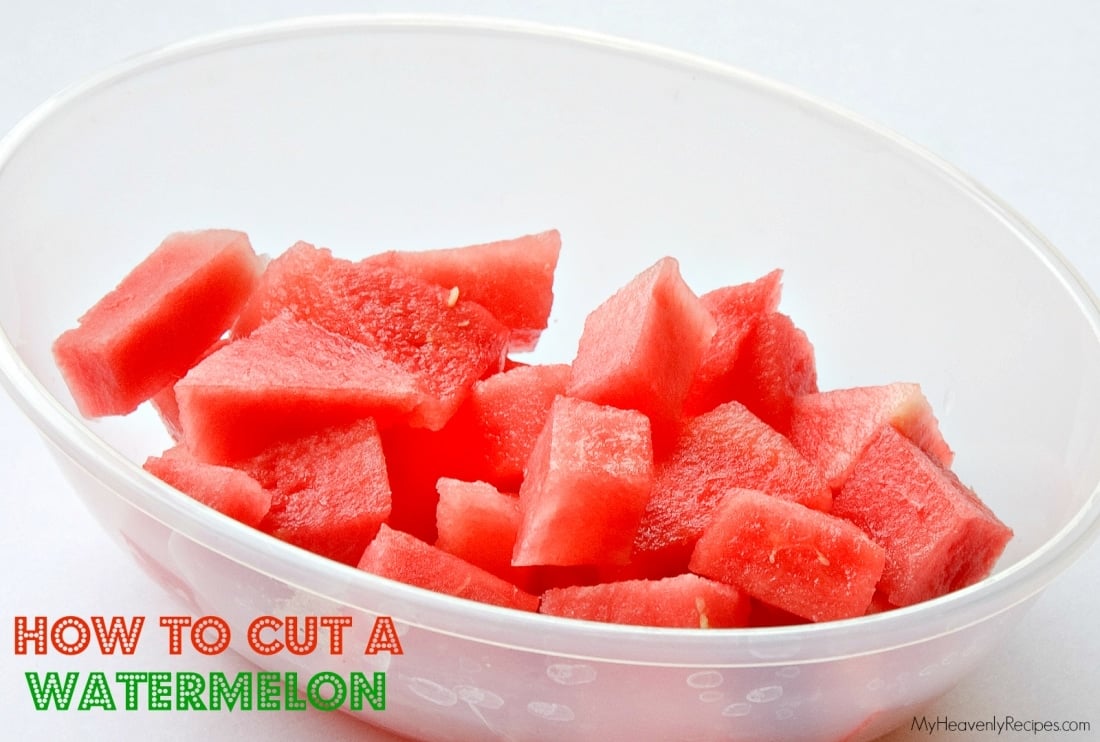 Folks I have been cutting watermelon this way for years. It has changed my life to be honest with you! In under 30 seconds I have a complete watermelon cut up and ready for my kids to devour. I can't keep a watermelon in my house for more than 2 days. If the watermelon has been around for any longer than 2 days it's simply because I did a great job disguising it as another eatery that the kids just haven't found yet.
So to cut a watermelon in under 30 seconds the video shows you how to cut if you purchase a quarter of a watermelon. If you are cutting up an entire watermelon follow these simple steps:
1. Cut the watermelon in half, length wise.
2. Next, cut each half in half again, you'll have 4 total pieces quartered.
3. Run your knife along the skin of the watermelon.
4. Slice your knife vertical every 1/2″ and the horizontal every 1/2″ leaving cubes of watermelon.
5. Place the watermelon over a large bowl and dump in.
Now that you know how to cut a watermelon I am willing to bet you'll find yourself purchasing watermelon more frequent than you did last summer. Sometimes we avoid the things in the kitchen because it takes to much time or is frustrating. Stay tuned for more Kitchen Tips because they really do make your life a lot easier and often times saves you money!
I love to see what you are creating in your kitchens! Feel free to share your results of this How to Cut a Watermelon tutorial with me on Facebook or Instagram. And, be sure to follow me over on Pinterest for Heavenly Recipes.