This plastic bag holder is the perfect easy storage solution when you have had enough with plastic bags seemingly taking over your kitchen and pantry! It's an easy and inexpensive DIY home project.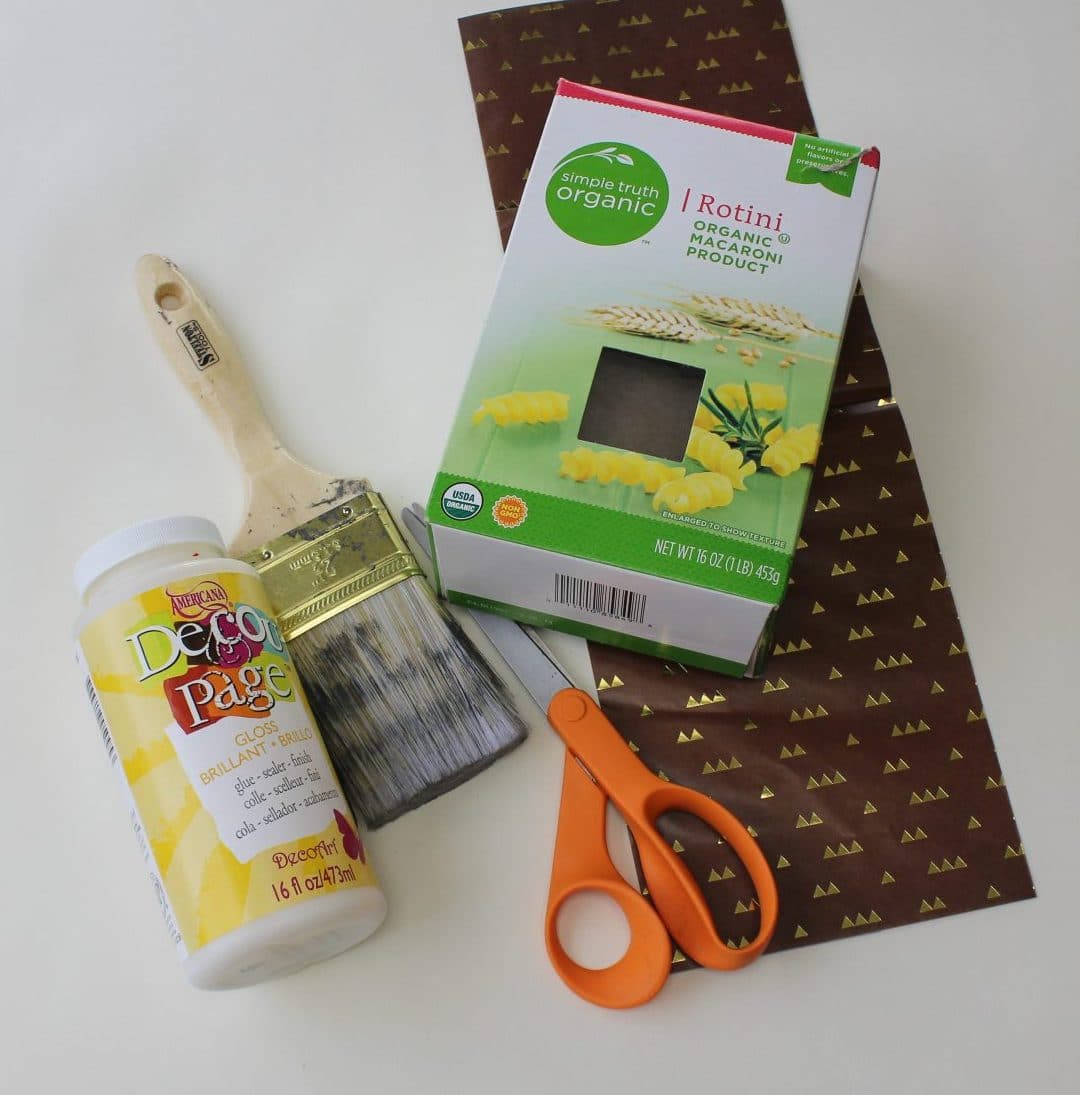 For some reason, I still don't know what it is, I can't get myself to recycle plastic bags. It's like I'm a hoarder of them!! If you know me, you know that's outta my realm because I HATE clutter. So while I find myself keeping all these damn plastic bags, I knew I needed a plastic bag holder solution. I've had this DIY project on my list to do for the past month, but, was to busy making ya'll recipe videos!
However, this easy storage solution literally took me less than 10 minutes to complete. In fact, it's taken me about an hour to make the plastic bag holderr, edit the video for ya'll and write this post. I say that's a successful Monday, wouldn't you?!?
How to Make a Plastic Bag Holder (Video)
SUPPLIES NEEDED:
Scissors
Paint Brush
Empty Box
Instructions for this Easy Storage Solution
Very simple instructions for making the plastic bag holder here my friends.
Using the paint brush, apply the sealer over the entire box.
Lay the Decou-Page Paper over the box and adhere.
Trim the top of the box for the plastic bags to go in.
On the bottom of the box, trim the decoupage paper and fold like a gift. You may need extra sealer here on the bottom.
Allow your plastic bag holder to dry and insert plastic bags.
Place the completed plastic bag holder under your kitchen counter, in the pantry, or in other areas of your home where you tend to need plastic bags.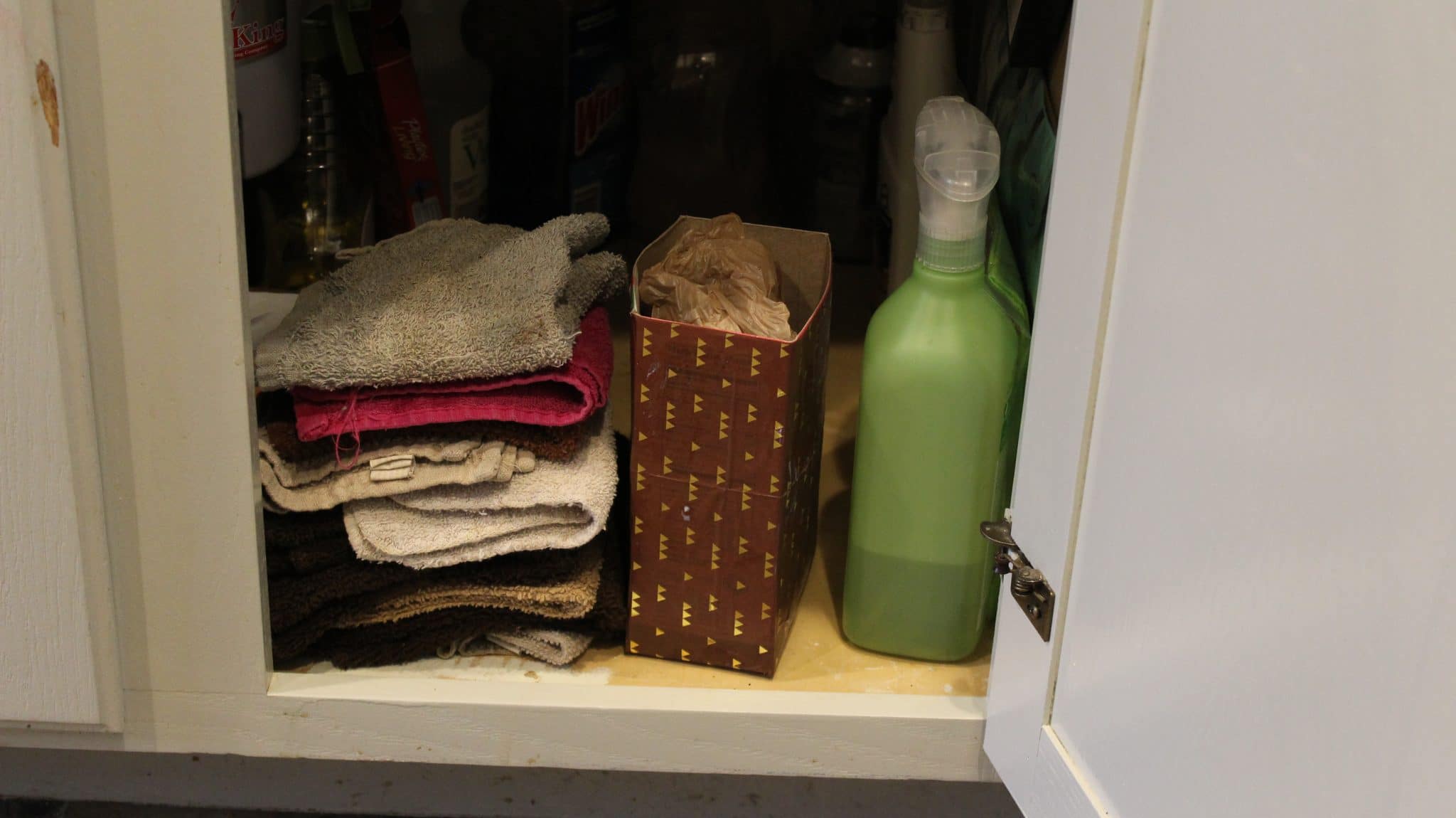 If you like this super simple DIY plastic bag holder project, you may be interested in these:
If you decide to give this easy storage solution project a try, be sure to come back and let me know how it turns out! You'll feel so much better once all the plastic bags are contained! I sure do!