These Watermelon Rice Krispies Treats are fun for kids of all ages!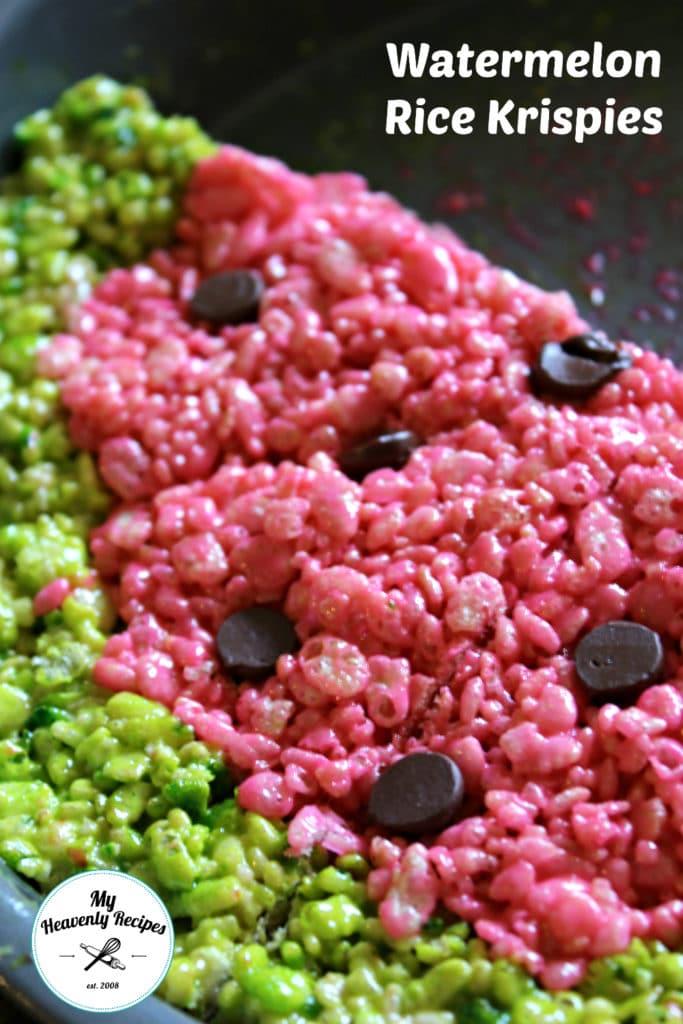 Every Memorial Day weekend the girls like to hold a Bake Sale at camp. We are on our third annual Memorial Day Bake Sale and they wanted to kick things up a bit this year. Beanies LOVES to make Rice Krispies because they are super easy and you can do a variety of different recipes with them.
This year she decided she wanted a watermelon version, so we went with that. We ran out of time last night to get these made so I went ahead and made them for her. I'm sure she's gonna be upset that she didn't get to do it herself, but, she will be surprised when she gets home from school!
Later this summer we are going to do a HUGE summertime feast with our friends at camp so I'm sure she'll be excited to be out of school and have time to recreate this recipe all for herself. In fact, she'll probably end up coming to this Watermelon Rice Krispie Treat recipe and read how Mommy created it. So let's get ya'll started and less of me blabbing.
Alright so for the ingredients you'll need:
4 tbsp butter
1 bag marshmallows
6 cups rice krispies
red food coloring
green food coloring
In a large sauce pan melt the butter. Once the butter has completely melted add in your bag of marshmallows and constantly stir until the marshmallows have completely melted.
In a large bowl pour 2/3 of the marshmallow mixture. Add 4-6 drops of green food coloring and stir. Add in 2 cups of Rice Krispies, stir until incorporated..
Weight Watchers FreeStyle Plan: 7 SmartPoints per bar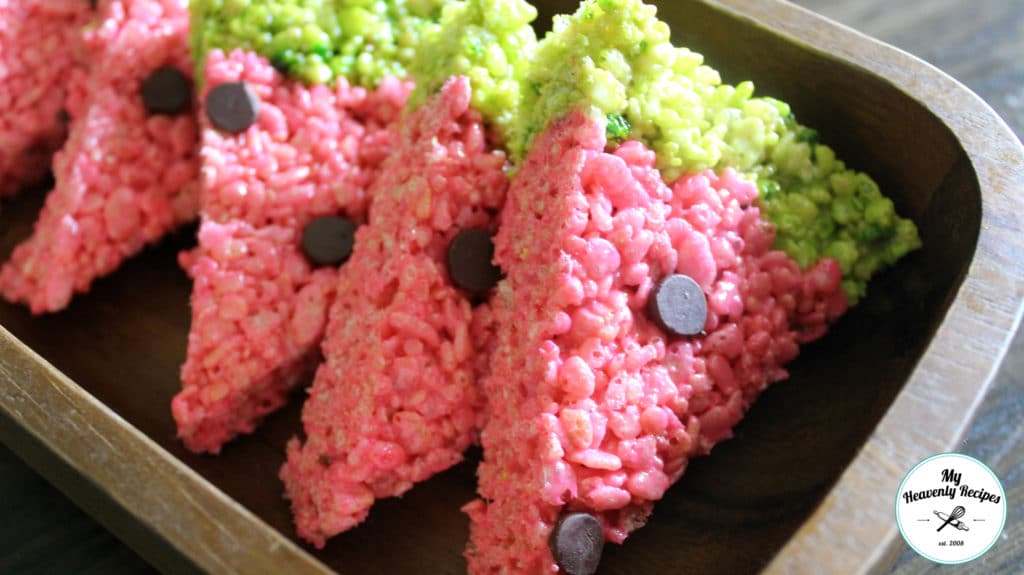 Using a Round Pan scoop out green rice krispies and create a ring around the outside of the cake pan.
Next add in the pink rice krispies and pat down until smooth. Place chocolate chips face down to resemble the seeds of a watermelon!