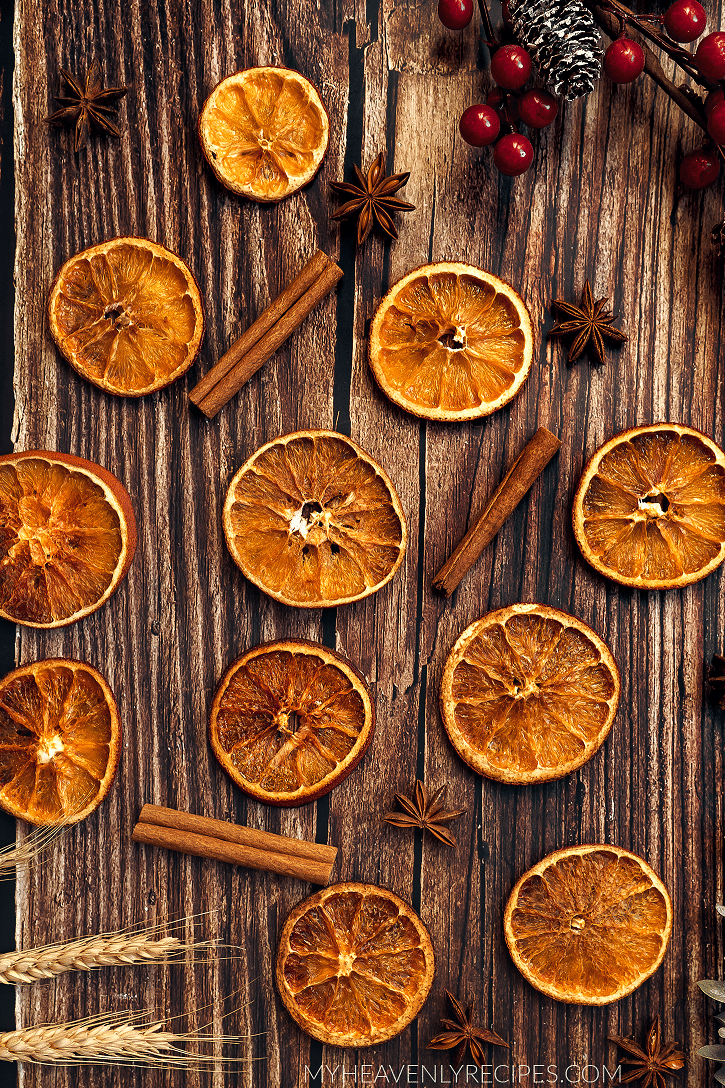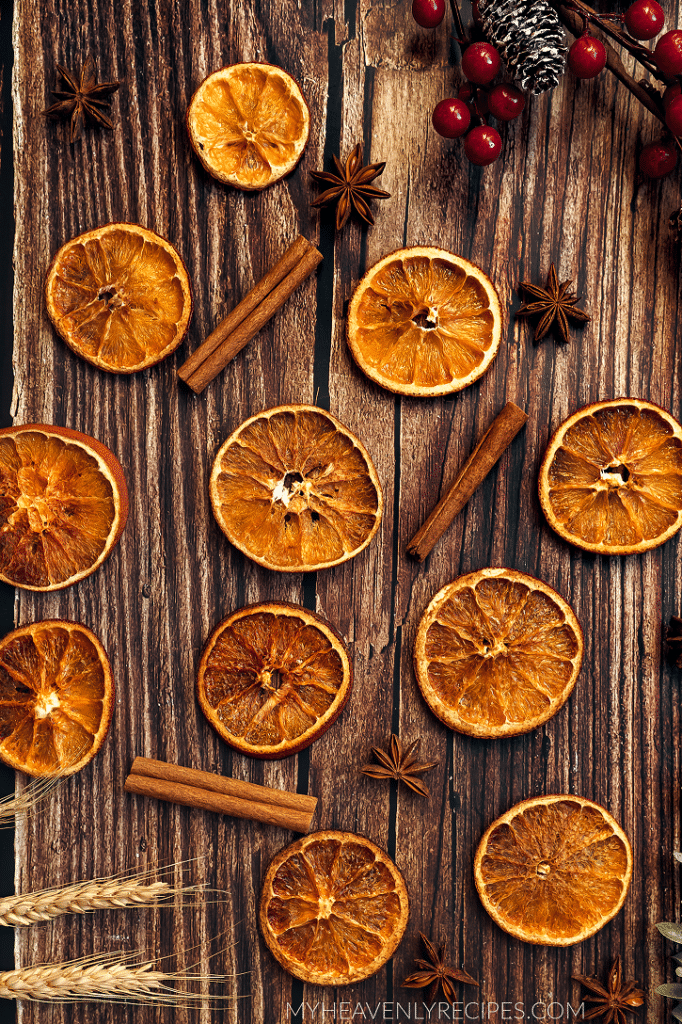 How to Make Dehydrated Orange Slices in the Oven
Dried orange slices make the most gorgeous garland, centerpiece accents, and the best smelling potpourri. Who knew it could be so easy to make at home?! They sell for a lot of money at the high end stores and boutiques.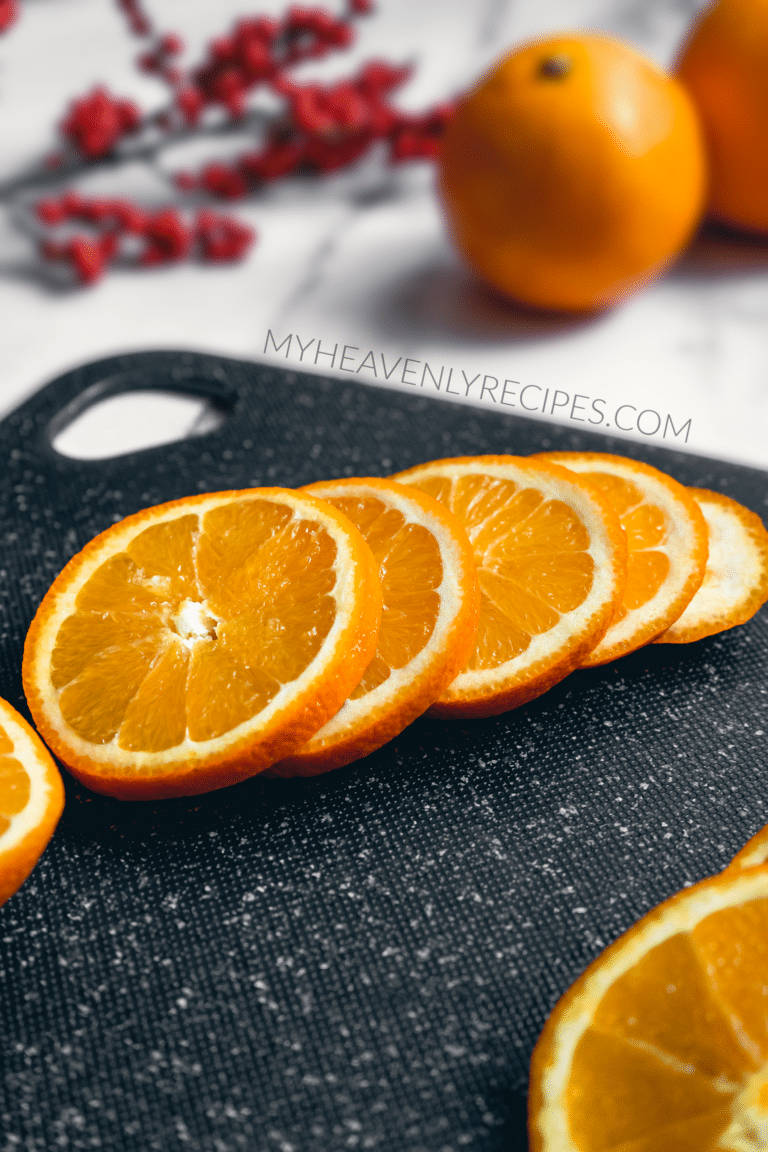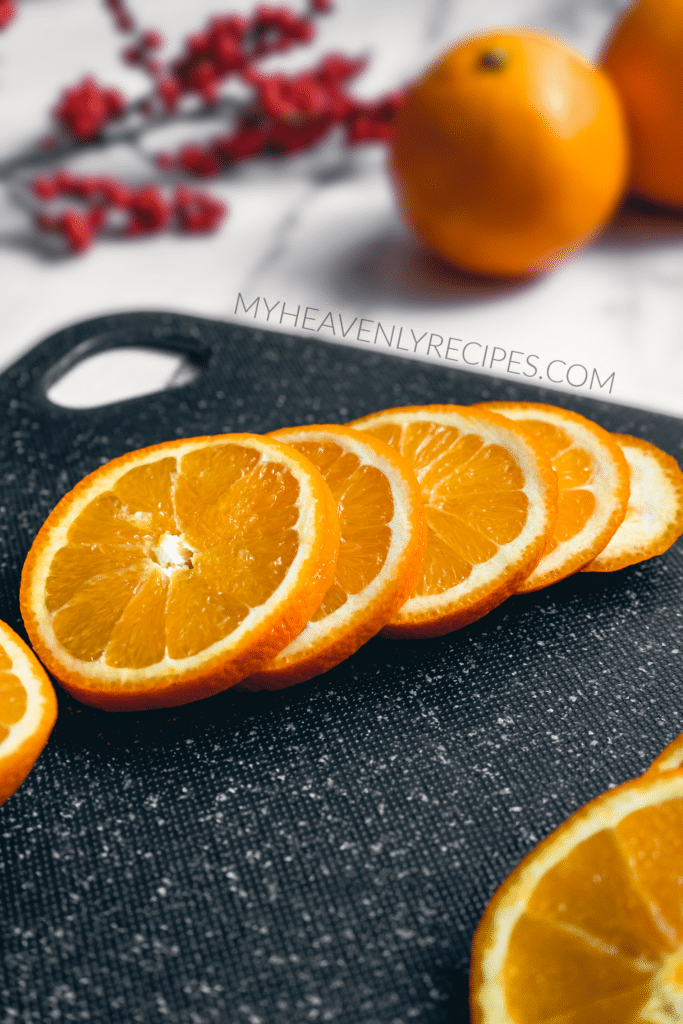 Just use fresh oranges from the store and a cookie sheet!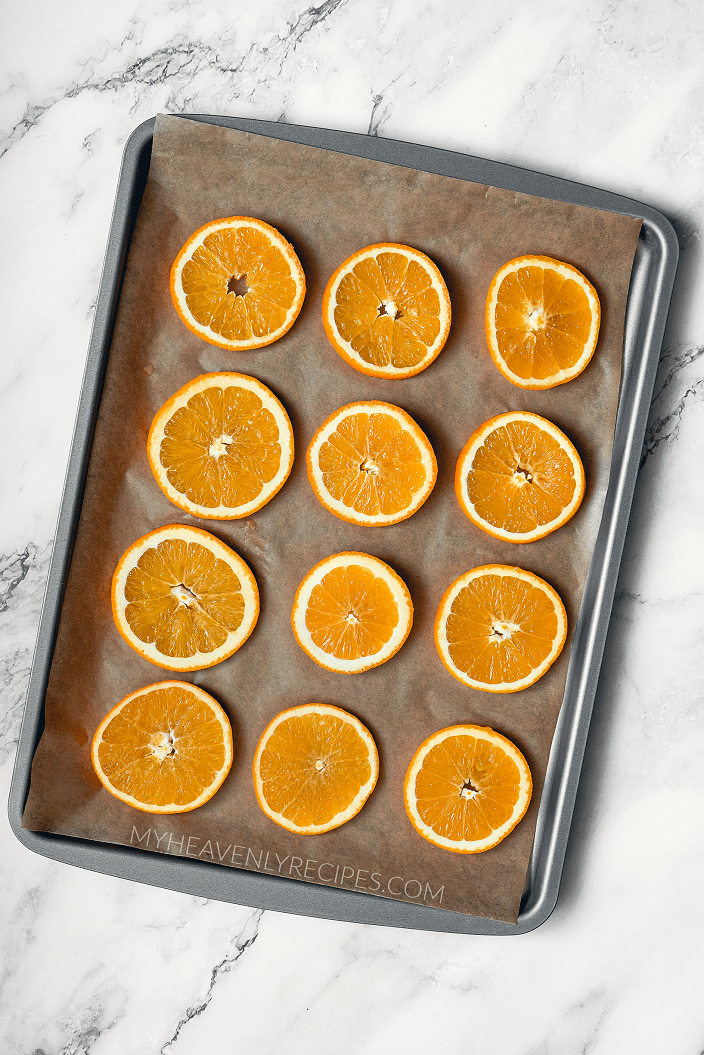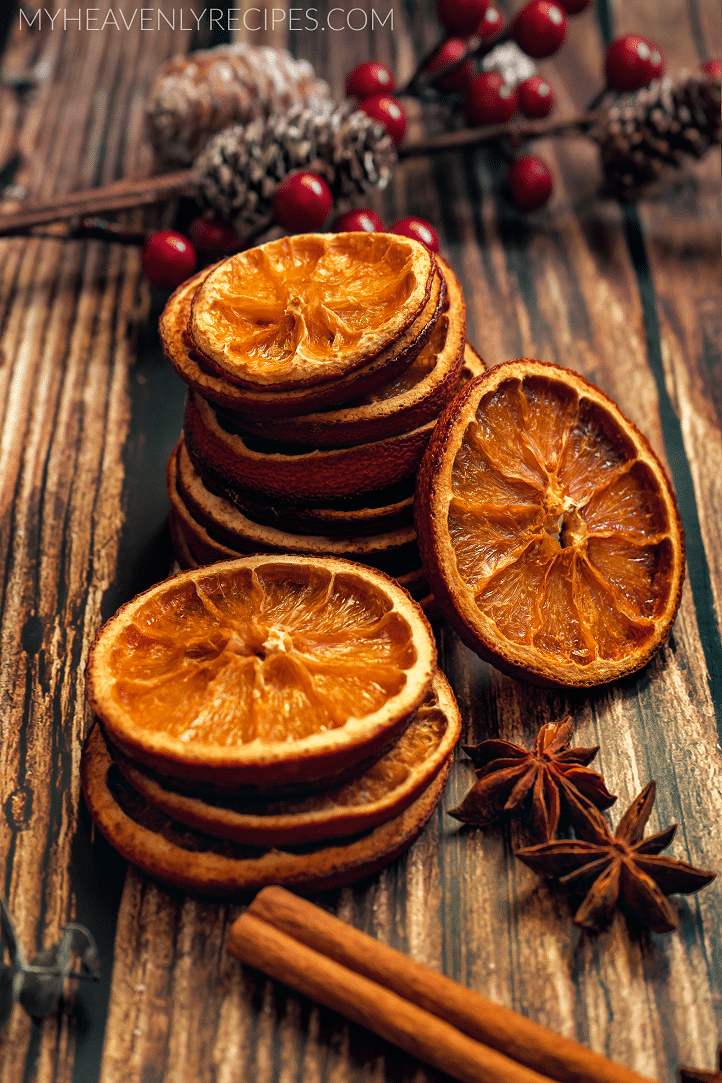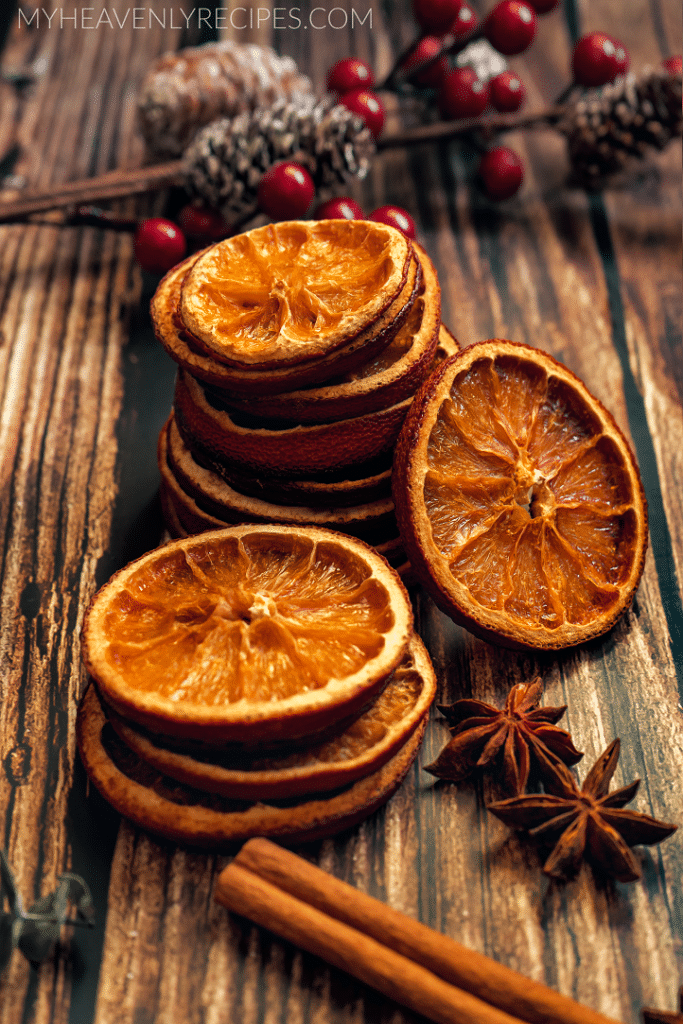 They come out of the oven looking so beautiful with rich orange and brown colors. You can use some twine and string it through the middle of the orange slices for a fun garland to hang up!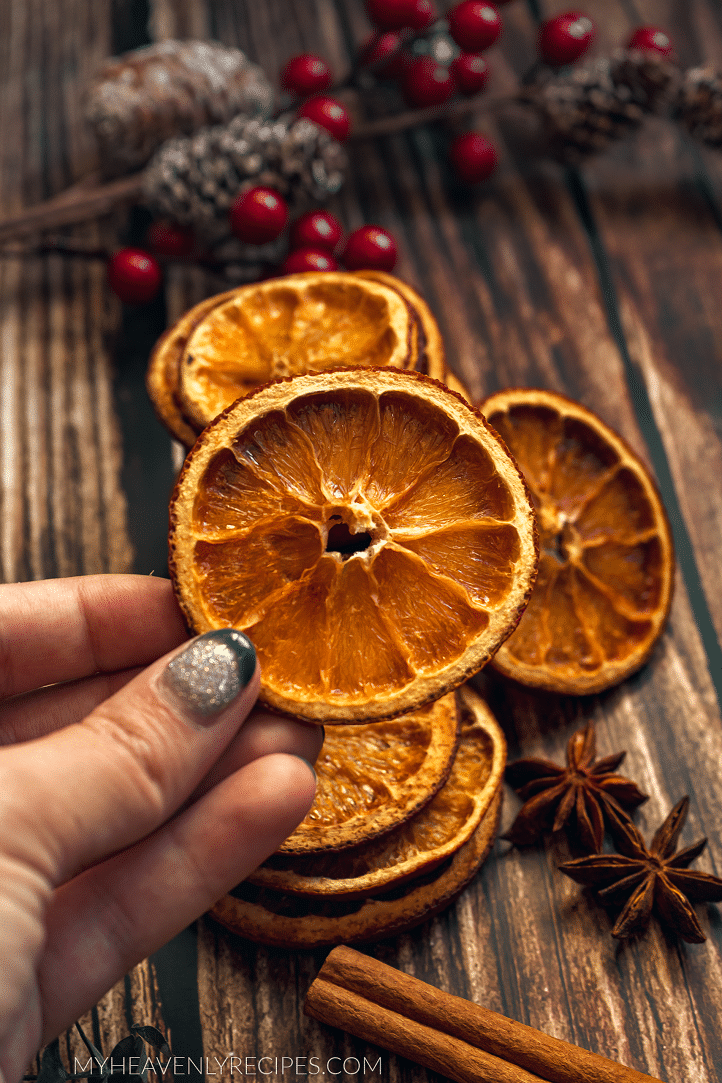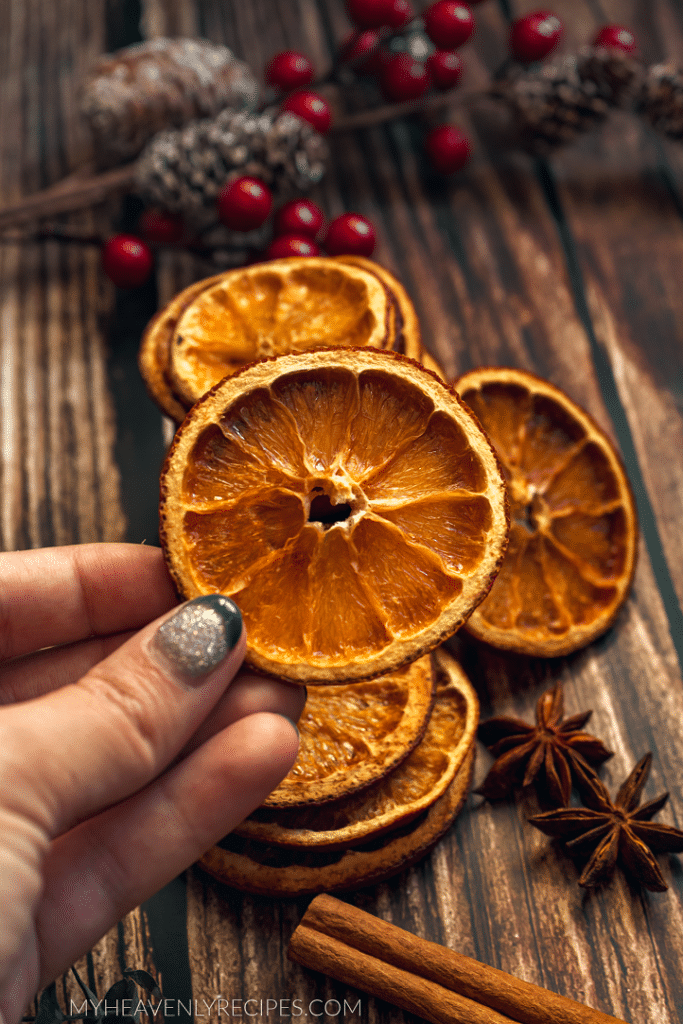 Or add them to make some pretty potpourri (I throw in a pot of water, cranberries, oranges, 2 cinnamon sticks, cloves, and sprigs of rosemary to simmer on the stove for a few hours). The kitchen will smell lovely.
Dried Orange Slices
Dried orange slices can be used for garland, potpourri, and decorations.
Ingredients
Ingredients
Oranges

as many as you want!
Tools Needed
Sharp Knife

Cutting Board

Paper Towels

Cookie sheet

Parchment Paper
Instructions
Line an oven tray with parchment paper.

Thinly slice the oranges.

Blot the orange slices with paper towels to remove moisture.

Place the slices in a single layer on top of the parchment paper.

Bake in the oven (120C/250F) for around 3 hours. Check hourly to make sure the oranges are not burning. If they are starting to brown but not dried yet, reduce the temperature of the oven and keep checking until fully dry.