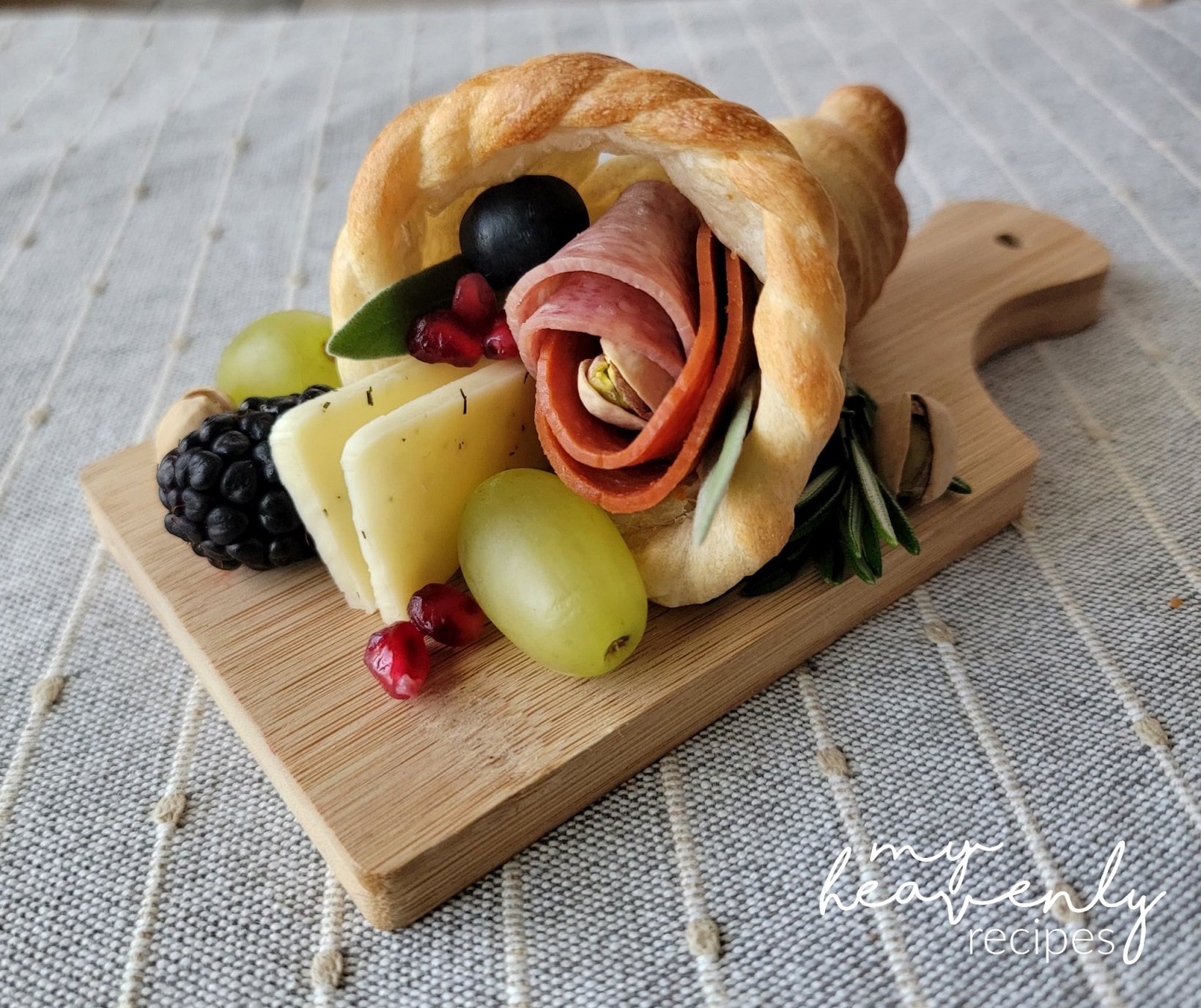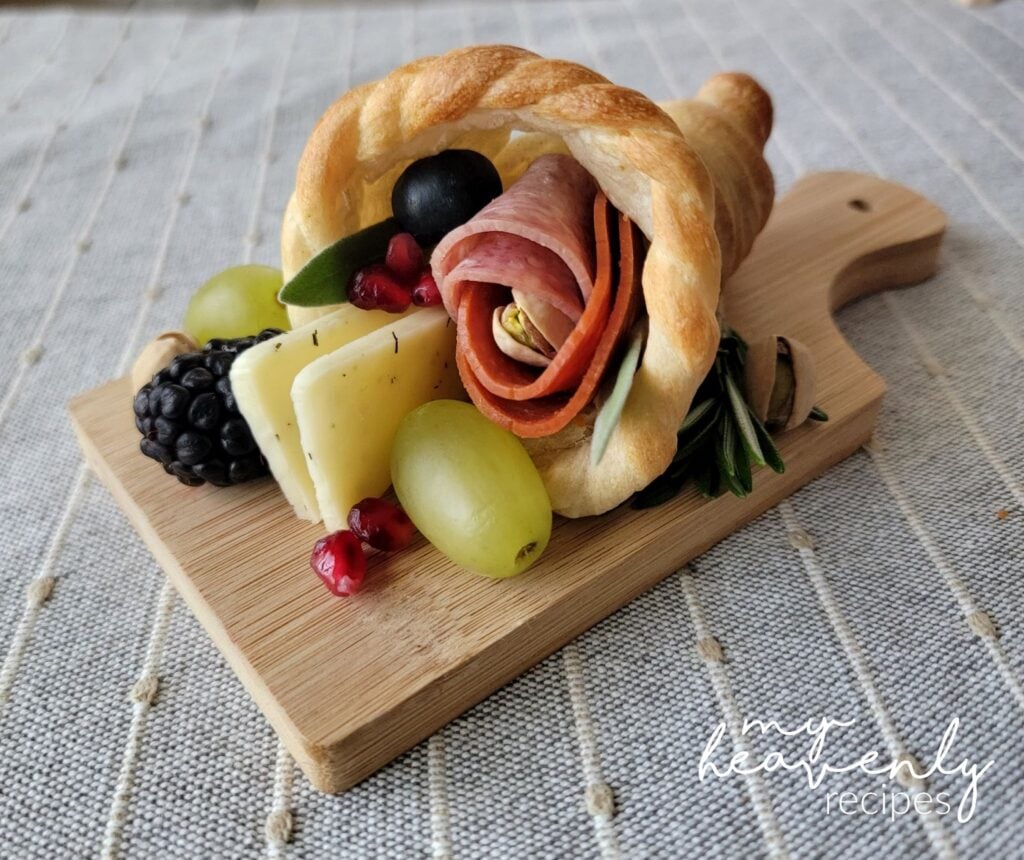 Make some beautiful little individual charcuterie cups using dough bread shaped into little cornucopias! This is perfect for Thanksgiving appetizers or for gifts to family and friends. You could wrap them up in baggies with a ribbon! Make sure to check out our Turkey charcuterie board too!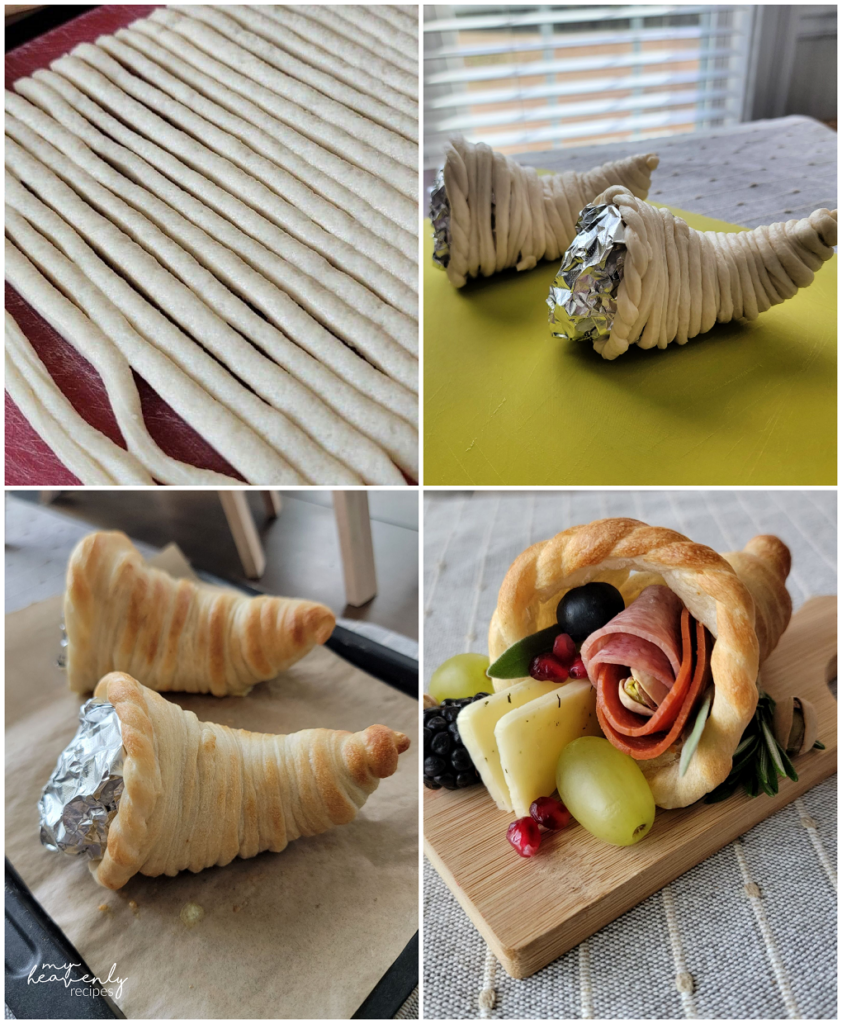 These little bread cornucopias were made in the instant pot brand air fryer but you could also do them in the oven according to the bread instructions.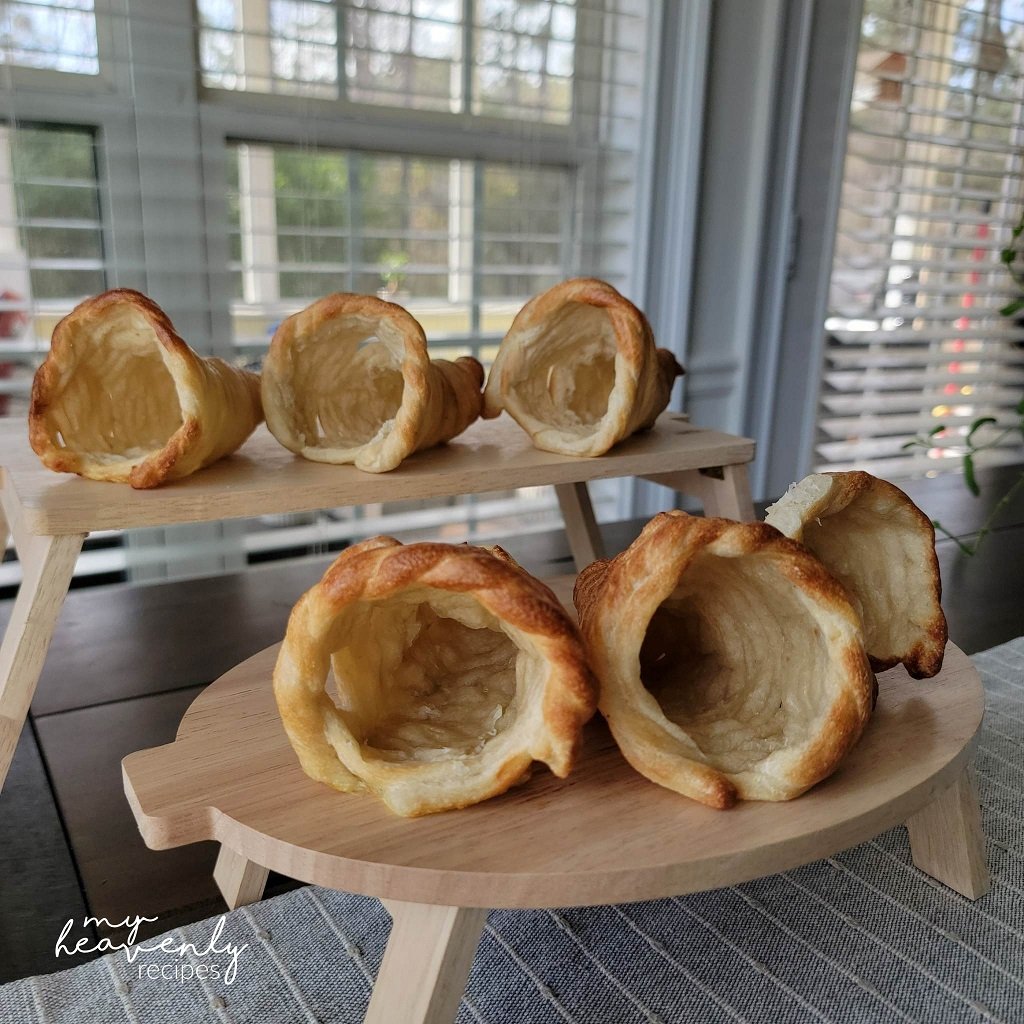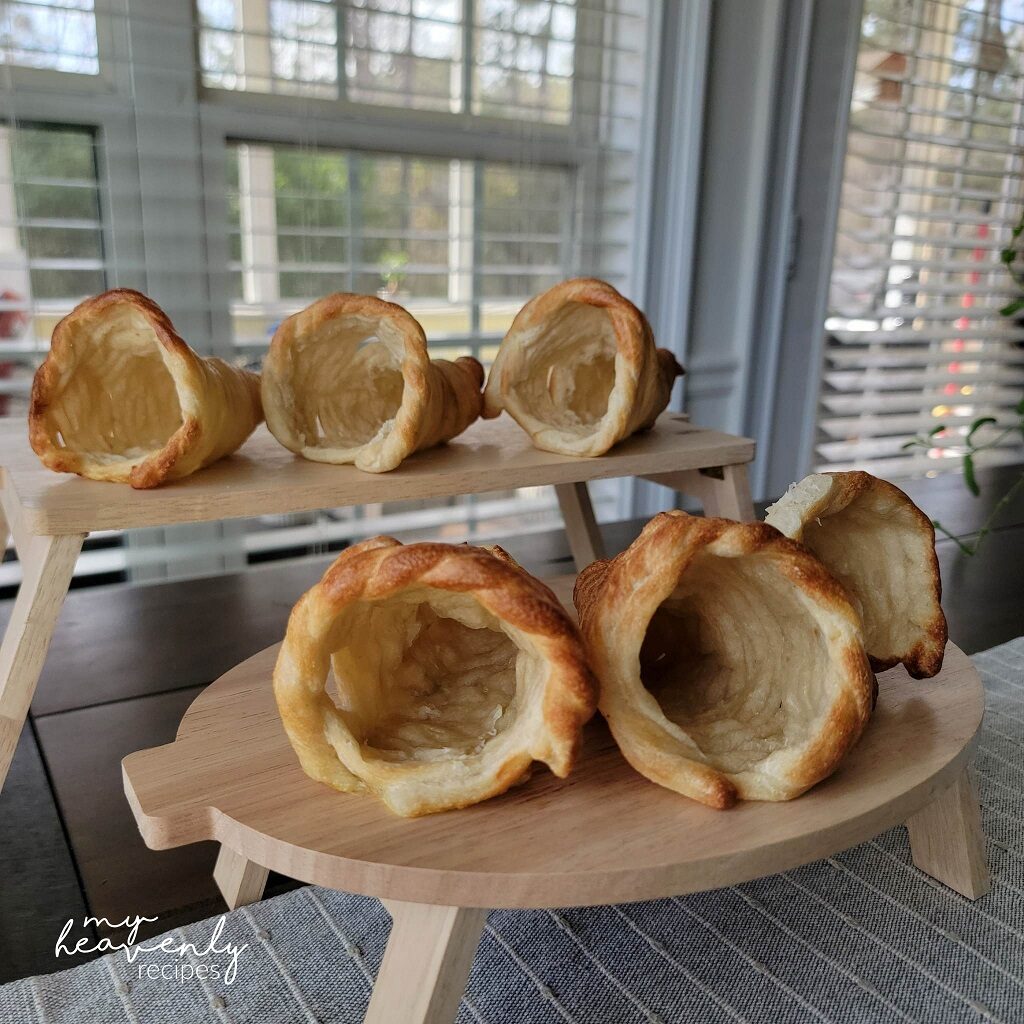 Depending on the thickness of the dough strips you cut, you'll either make 5 or 6 cornucopias.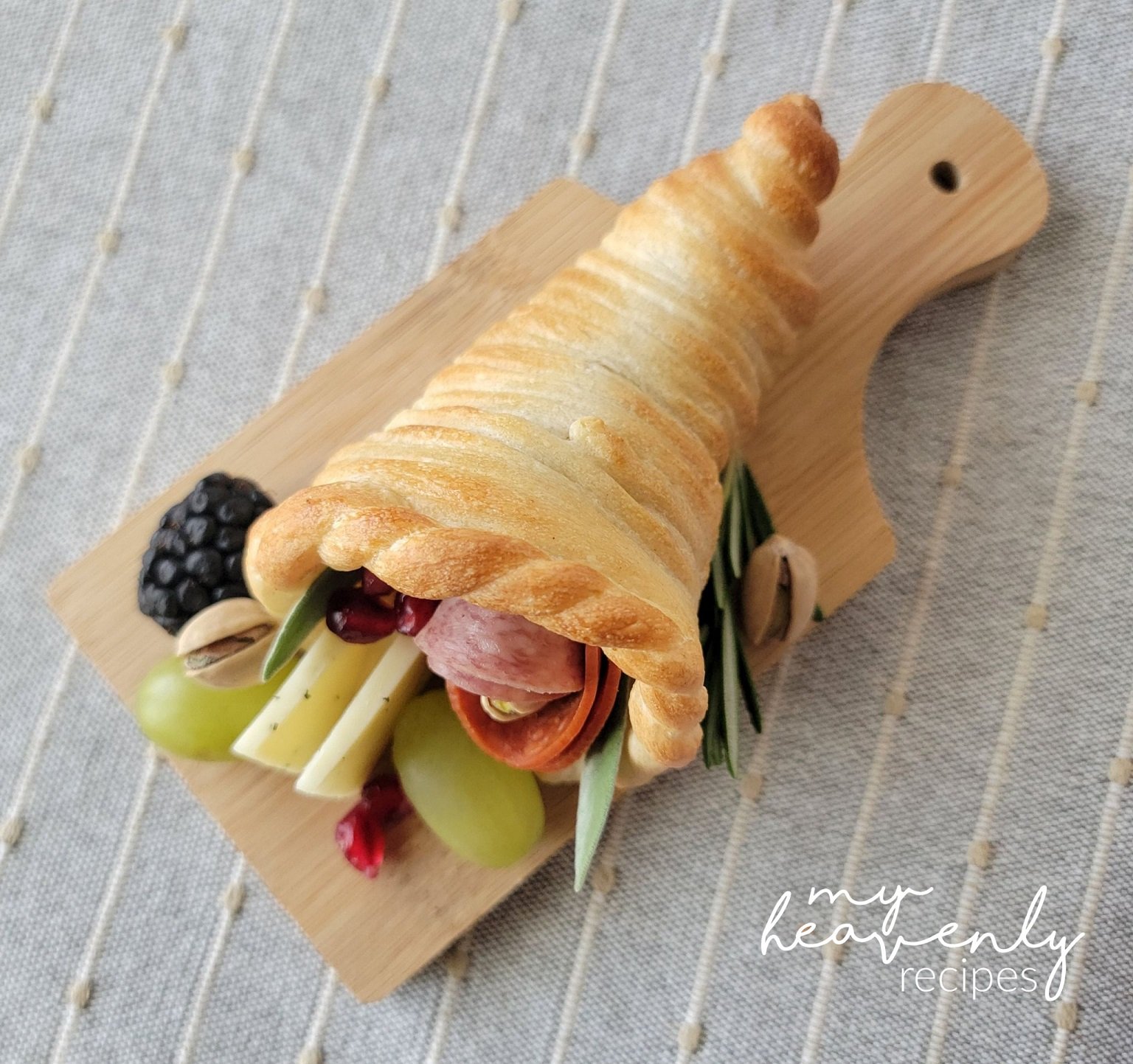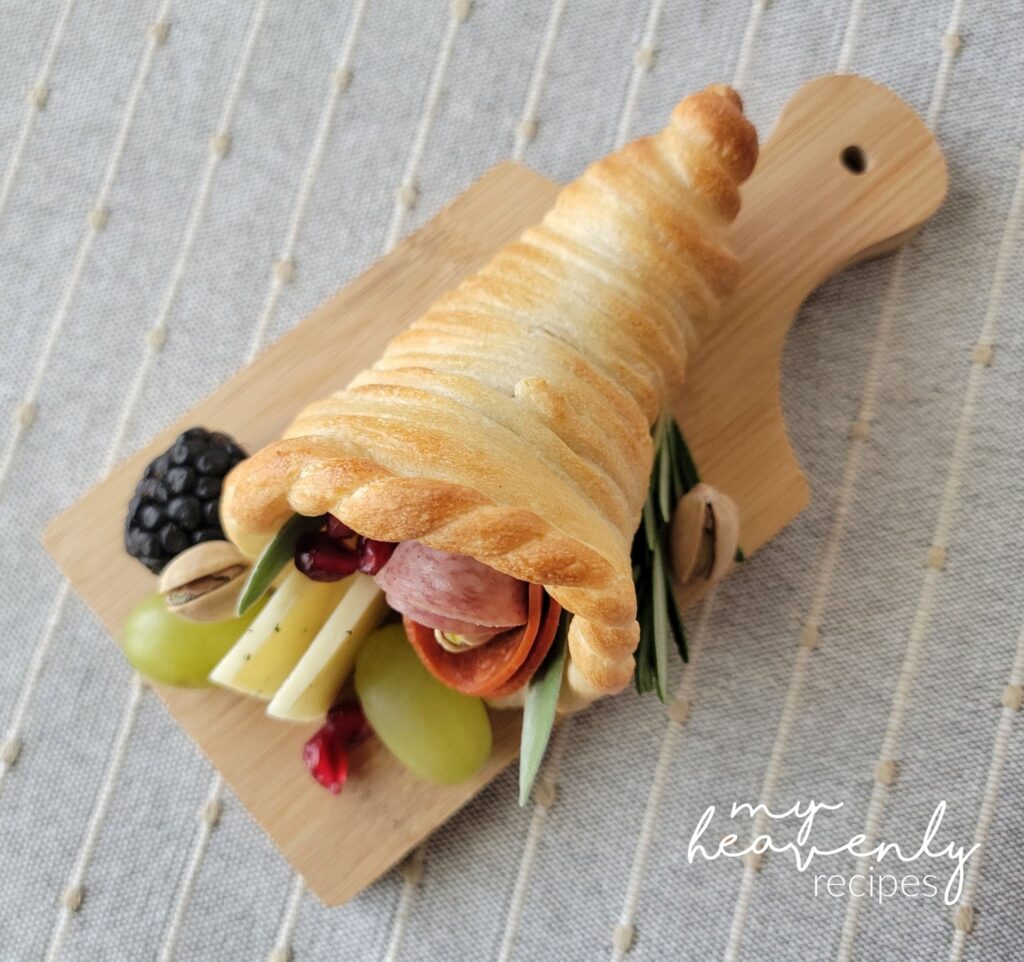 Enjoy!
Cornucopia Charcuterie Cups
Ingredients
Bread dough: homemade or Pillsbury French bread Roll

1

egg

for egg wash

Cooking spray
Filling:
pesto monterrey cheese

triangled

pepperoni

salami

Grapes

Blueberries

strawberry

quartered

blackberries

pistachios

fresh sage & Rosemary
Instructions
Roll dough ¼ inch thin or unroll dough from can.

Using a pizza cutter, cut into thin strips. You want them to be roughly around ¼ inch.

Each cornucopia will need 6-7 strips to create.

Using your foil, start at a corner and mold into cornucopia shape. Foil can be loose and breathable, it doesn't have to be twisted into a tight form.

Lightly spray foil with cooking spray to prevent sticking prior to wrapping with dough.

Starting at the point of the cornucopia, start wrapping the foil in the same direction, connecting each piece in a Spiral design around the cornucopia. When you get to your final piece, fold in half and swist the ends together to create a spiral. This will be your decorative opening of your cornucopia. Using your egg wash, attach the spiraled dough over the last layer & tuck in any extra to the bottom.

Apply an egg wash over the entire cornucopias to prevent burning during cooking.

Set air fryer to 325 and preheat.

Line sheet with wax paper and line cornucopias carefully so they do not touch during the cooking process.

Cook at 325 for 6-7 min until golden brown.