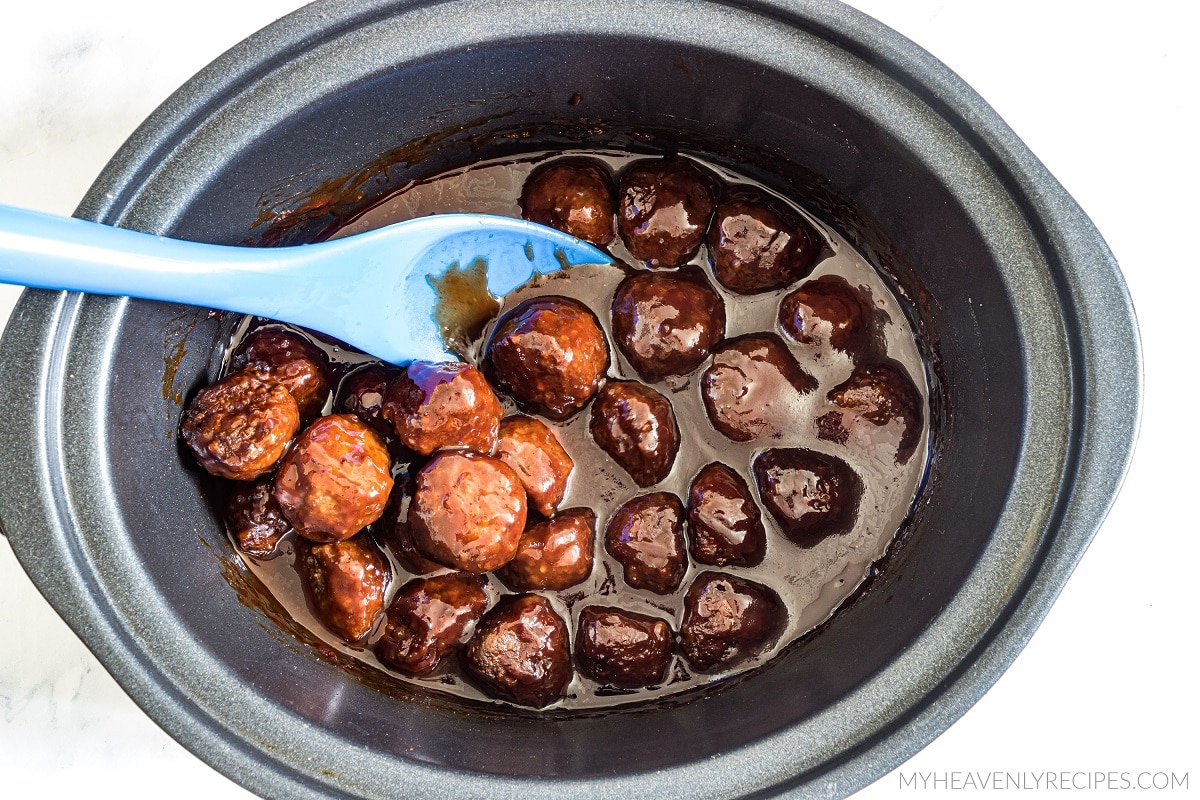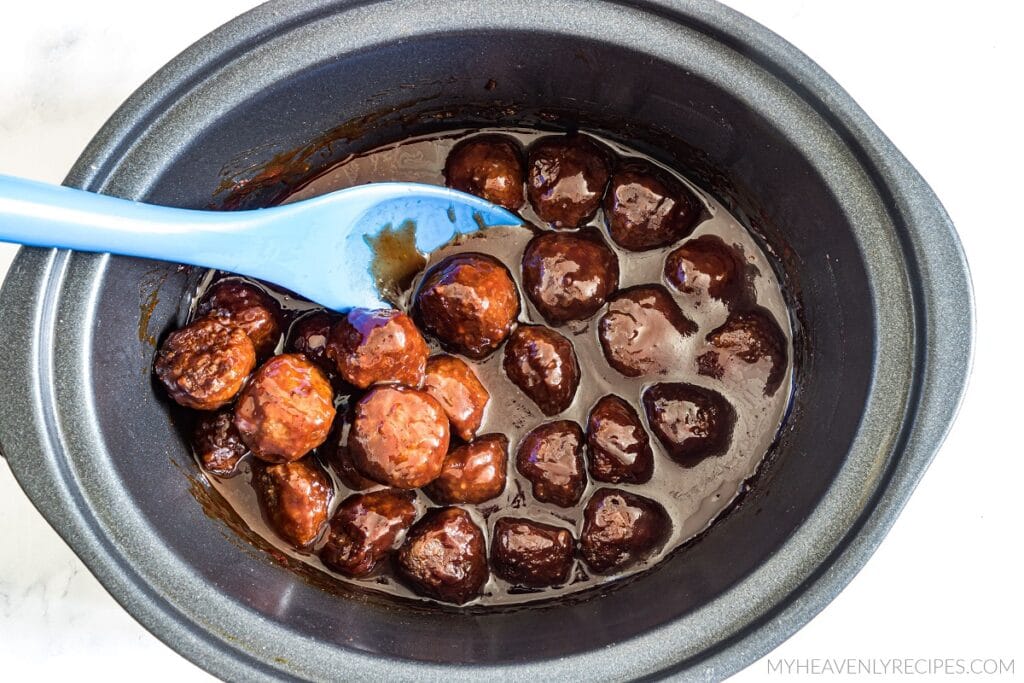 Here's one of my favorite and easiest party appetizers to make…grape jelly meatballs! They are so tasty and so simple to whip up!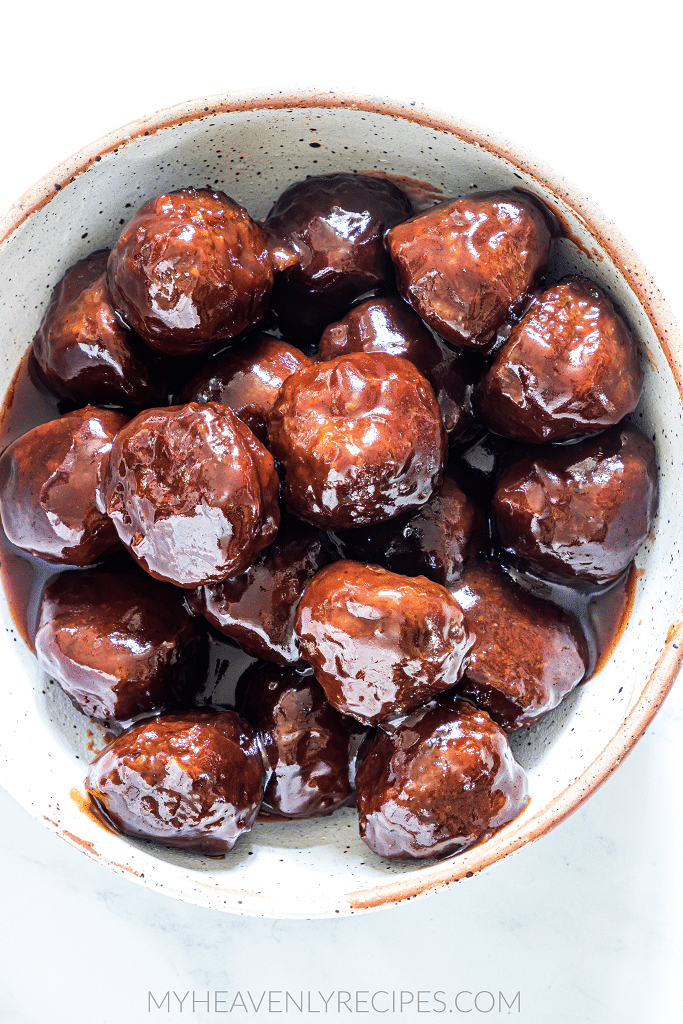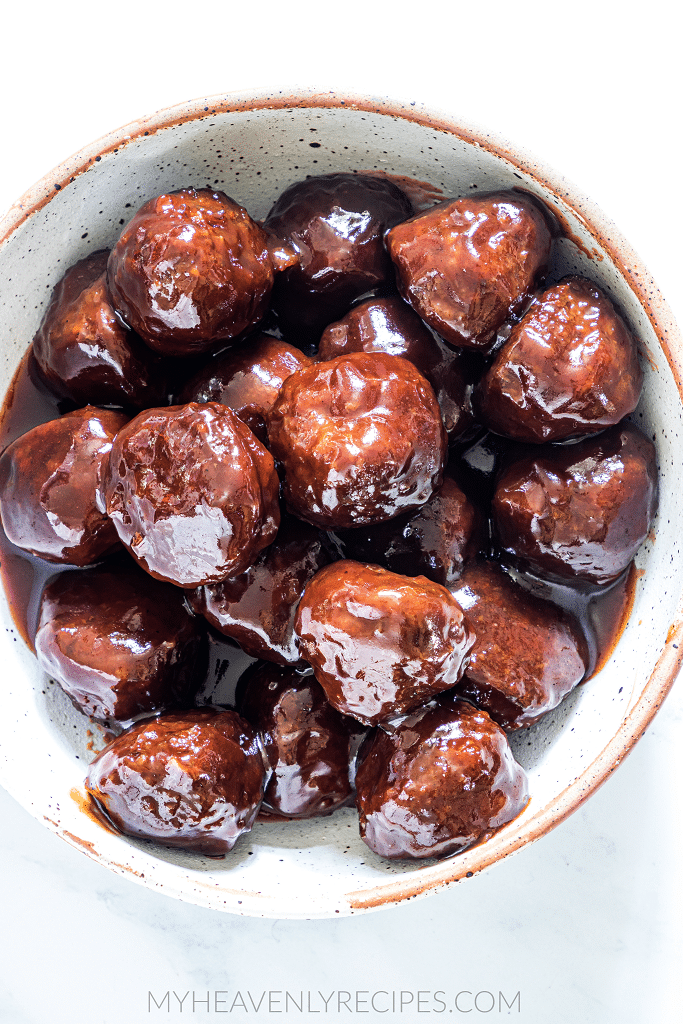 Just dump in your slow cooker/crockpot and forget it!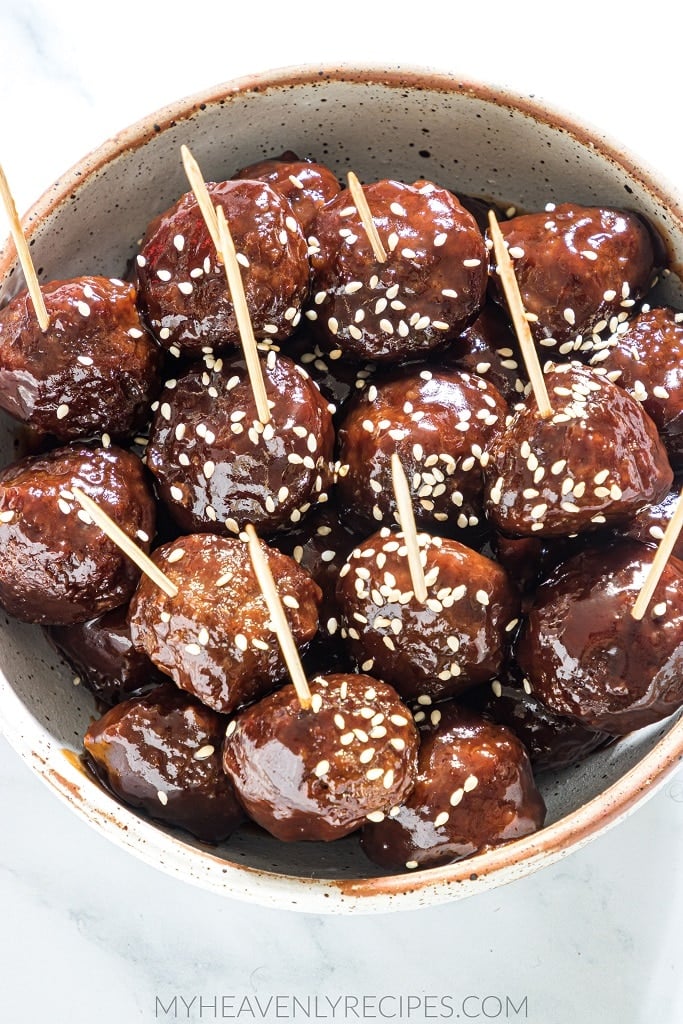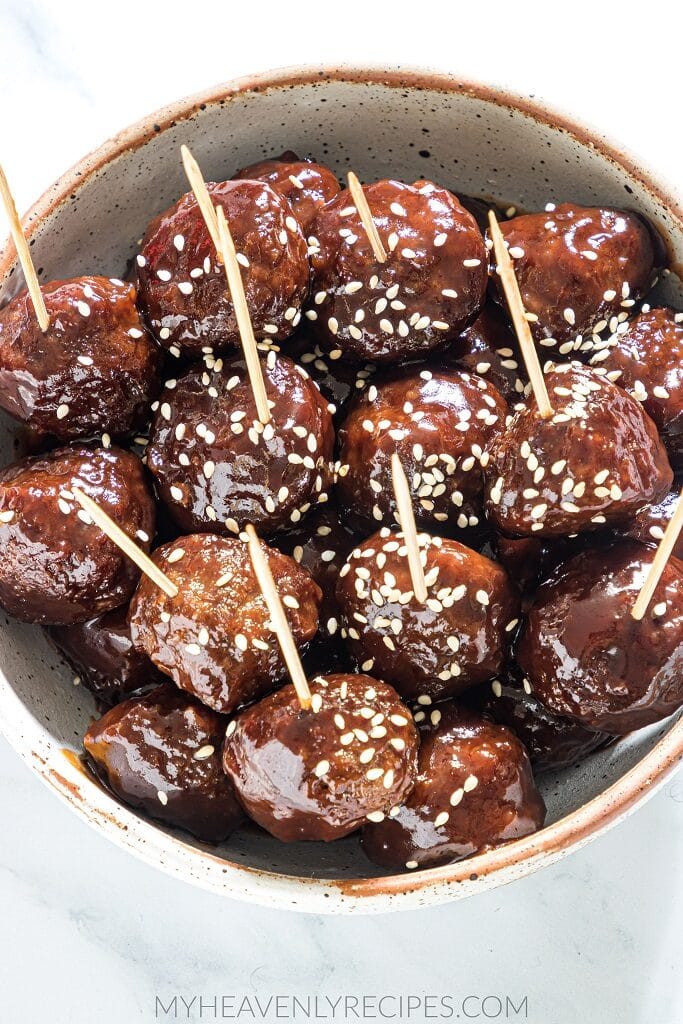 Top with sesame seeds or leave without. Stick some toothpicks in each one or have your guests do it themselves from the crockpot. Delish!
Crockpot Grape Jelly Meatballs
Instructions
Place frozen meatballs into the slow cooker.

Mix grape jelly, chili sauce, garlic puree (and red pepper flakes if using) in a mixing bowl and add on top of the meatballs.s.

Cover the slow cooker and cook on high for 2-3 hours.

Serve with toppings of your choice.
Try These Reader Favorite Appetizer Recipes
Quite a few of our Appetizer Recipes have been very popular across social media. Here's a few of our readers favorite appetizer recipes that we hope you'll also try!