Recipe for Cranberry Meatballs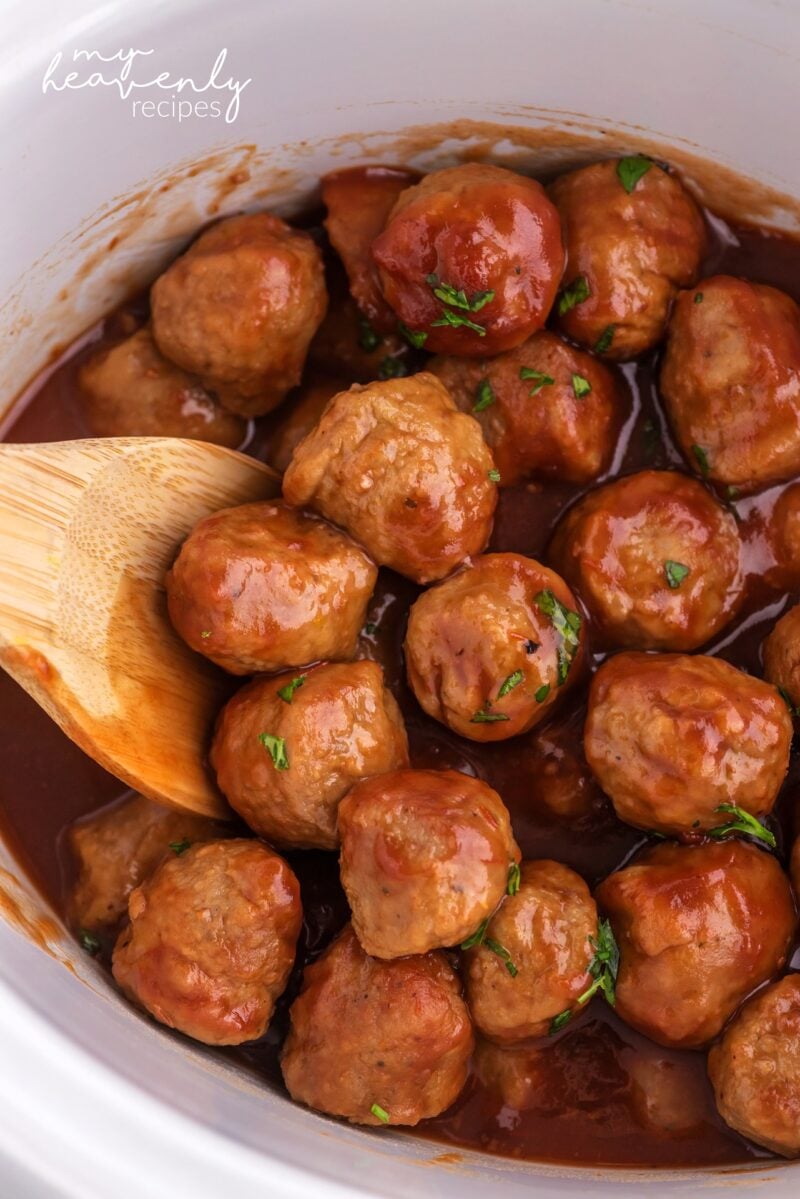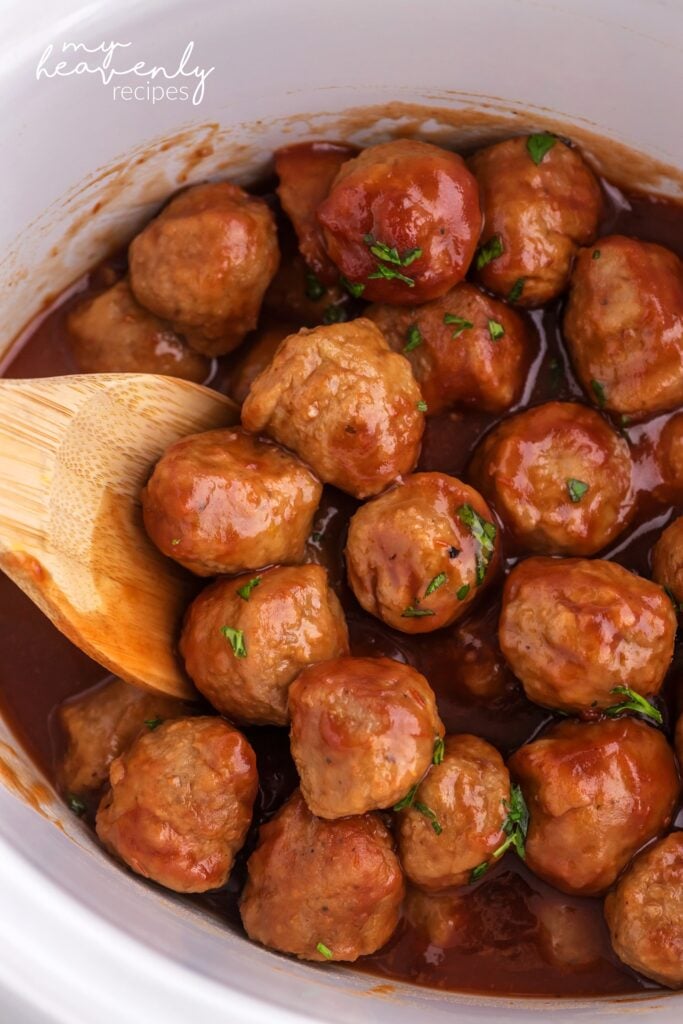 If you are wondering how to cook frozen meatballs in crockpot, you've found the right spot! These cranberry meatballs can be made as a party appetizer or a full dinner! Make sure to also try our crockpot grape jelly meatballs and homemade meatball recipe too!
FREQUENTLY ASKED QUESTIONS
Can I use homemade meatballs instead of frozen pre-cooked ones?
Feel free to use your own homemade meatballs instead of the frozen pre-cooked ones. Just make sure they are fully cooked before adding them to the slow cooker.
Can I substitute cranberry sauce with something else?
The cranberry sauce adds a unique and tangy flavor to the dish, but you can experiment with other fruit preserves or sauces but the flavor will be different.
Can I make these meatballs on the stovetop instead of using a slow cooker?
Yes, you can prepare these meatballs on the stovetop. Simply combine the ingredients in a large saucepan or skillet, bring them to a simmer, add the meatballs, and cook until heated through.
Can I make these meatballs ahead of time for a party?
These meatballs are a fantastic make-ahead option for parties and gatherings. You can prepare them a day in advance and store them in the refrigerator. When you're ready to serve, simply reheat them in the slow cooker or on the stovetop until warmed through.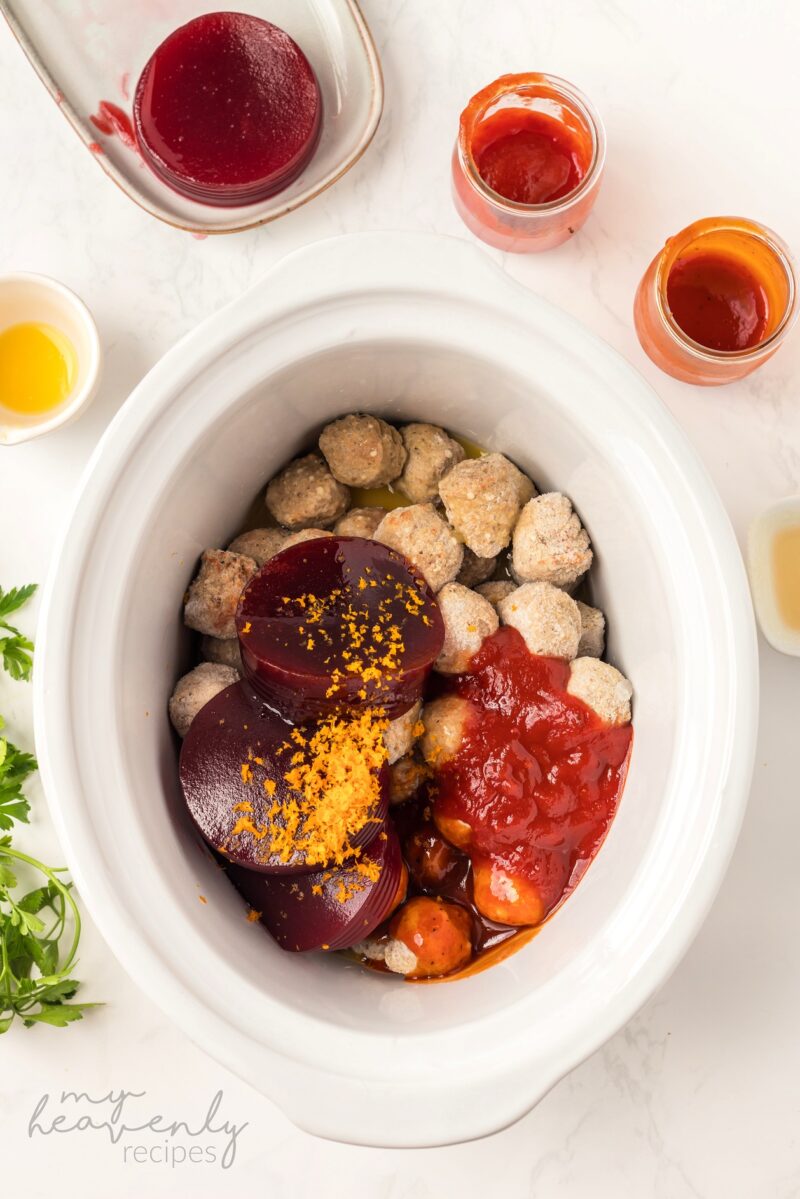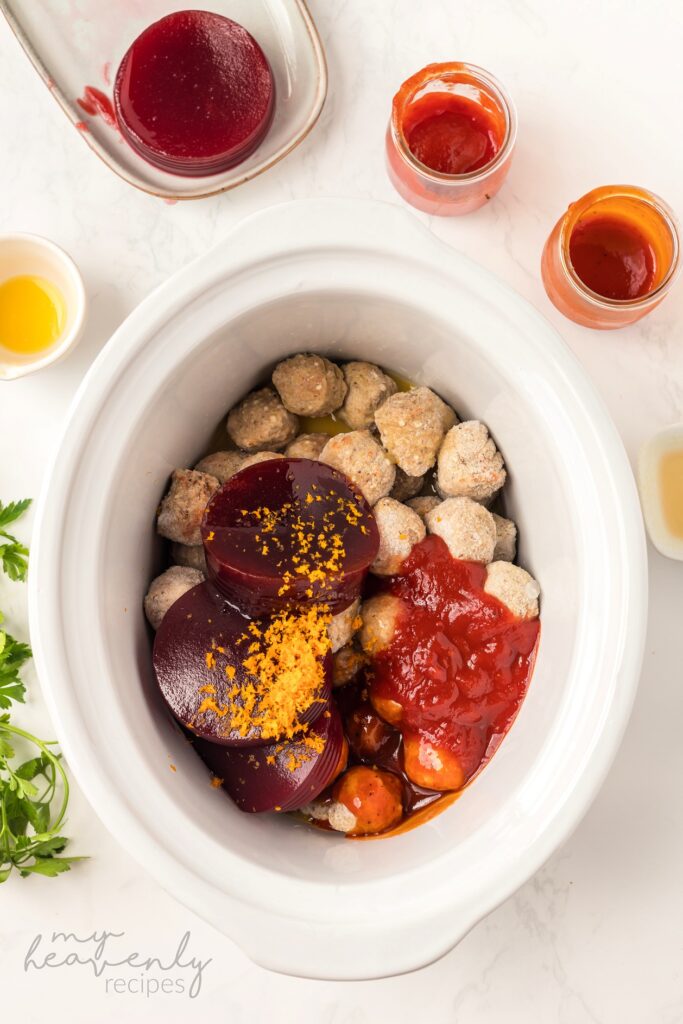 VARIATIONS
Add a touch of heat to the sauce by incorporating sriracha or red pepper flakes.
Add a tablespoon of grated fresh ginger to the sauce. The ginger's spiciness will complement the sweetness of the cranberries.
Aside from parsley, you can sprinkle other fresh herbs like thyme, rosemary, or basil over the meatballs before serving.
You can substitute the BBQ sauce with a dark and smoky sauce, such as hickory or mesquite flavor..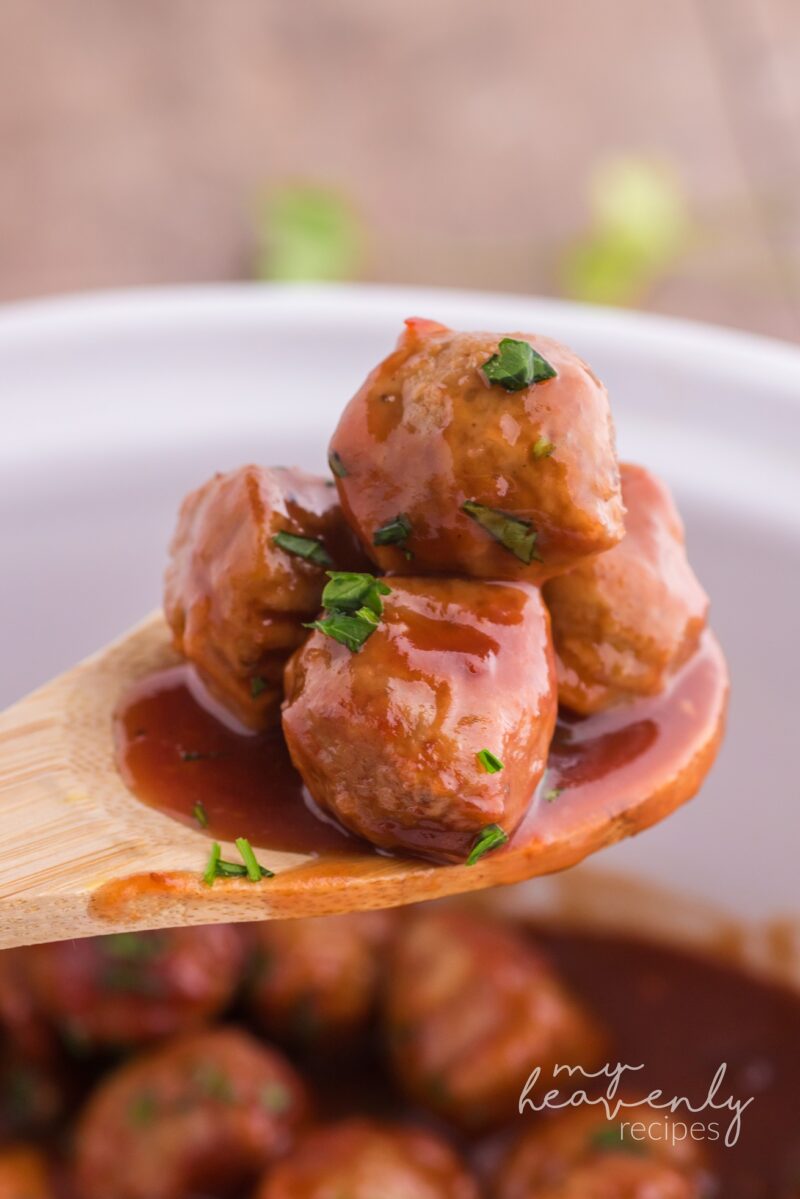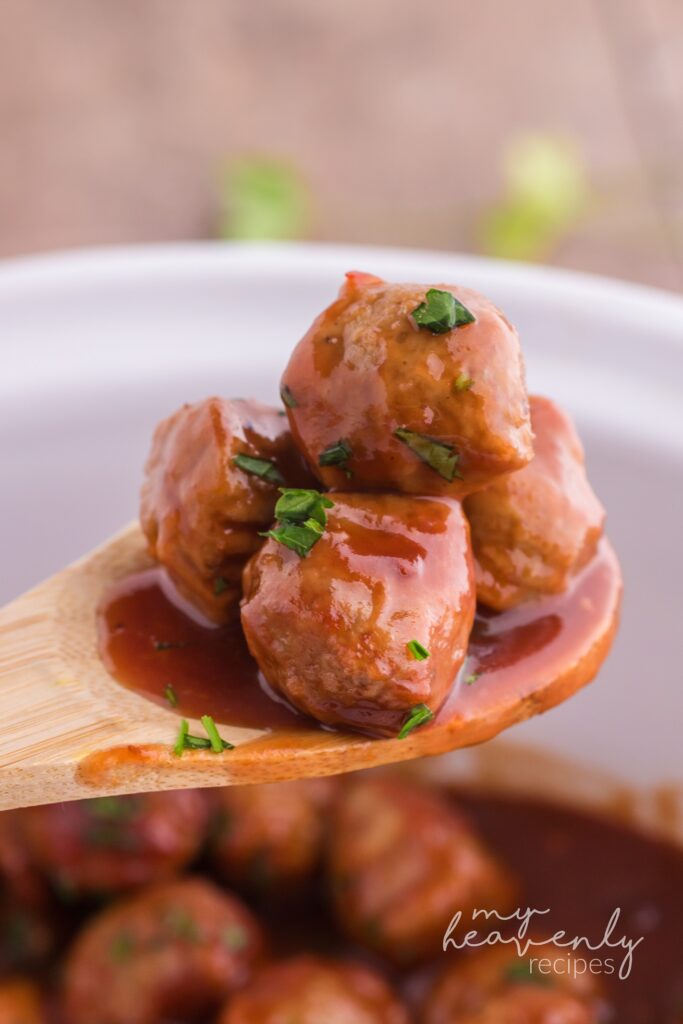 STORAGE
If you have leftovers, cool the meatballs before transferring them to an airtight container or airtight sealable bag. Store them in the refrigerator for up to 3-4 days.
Slow cooker cranberry meatballs can be frozen. Place the cooled meatballs in a freezer-safe container or freezer bag. They can be stored in the freezer for up to 2-3 months.
If you have frozen the meatballs, thaw them in the refrigerator overnight before reheating. This slow thawing process helps retain their flavors and textures.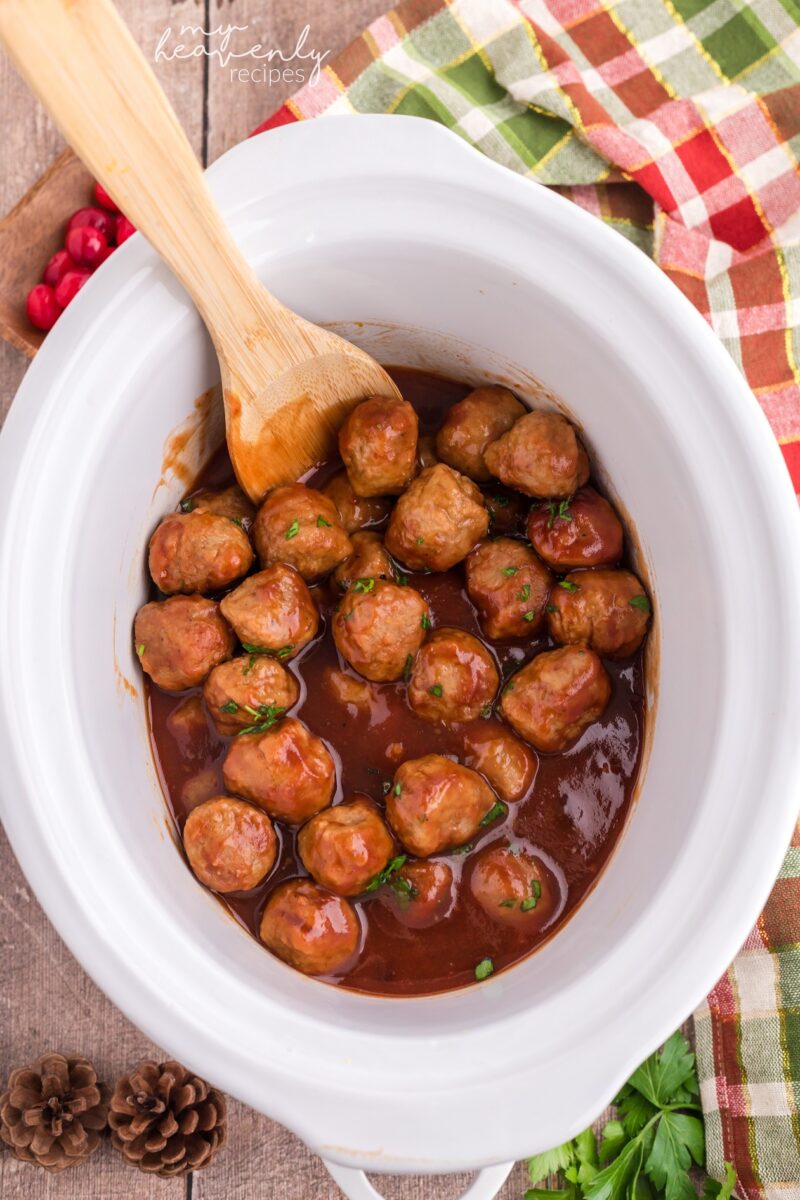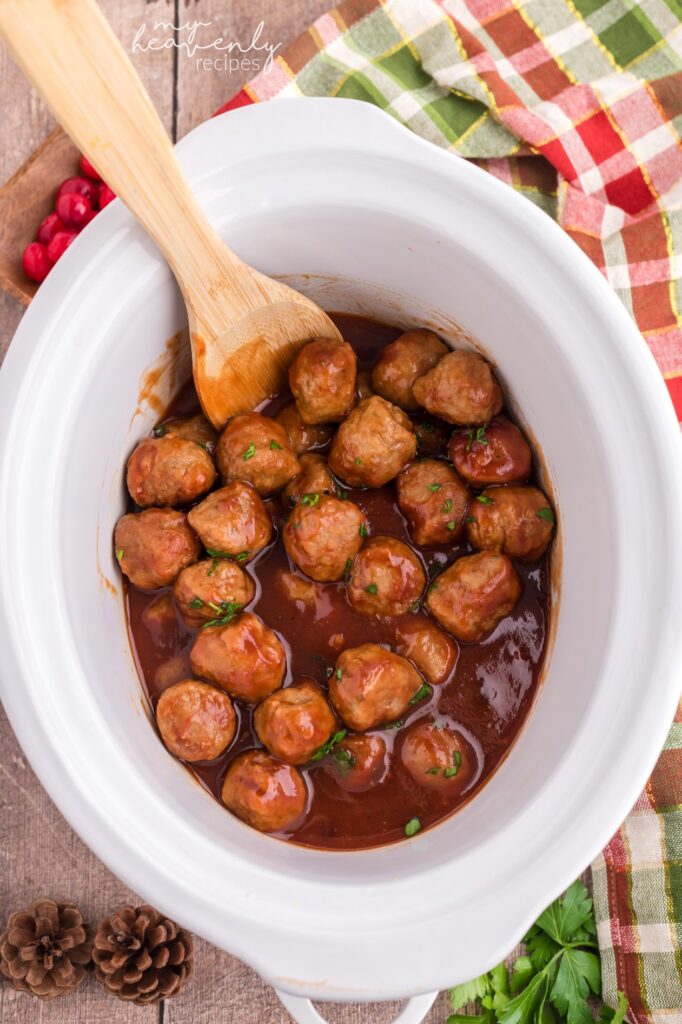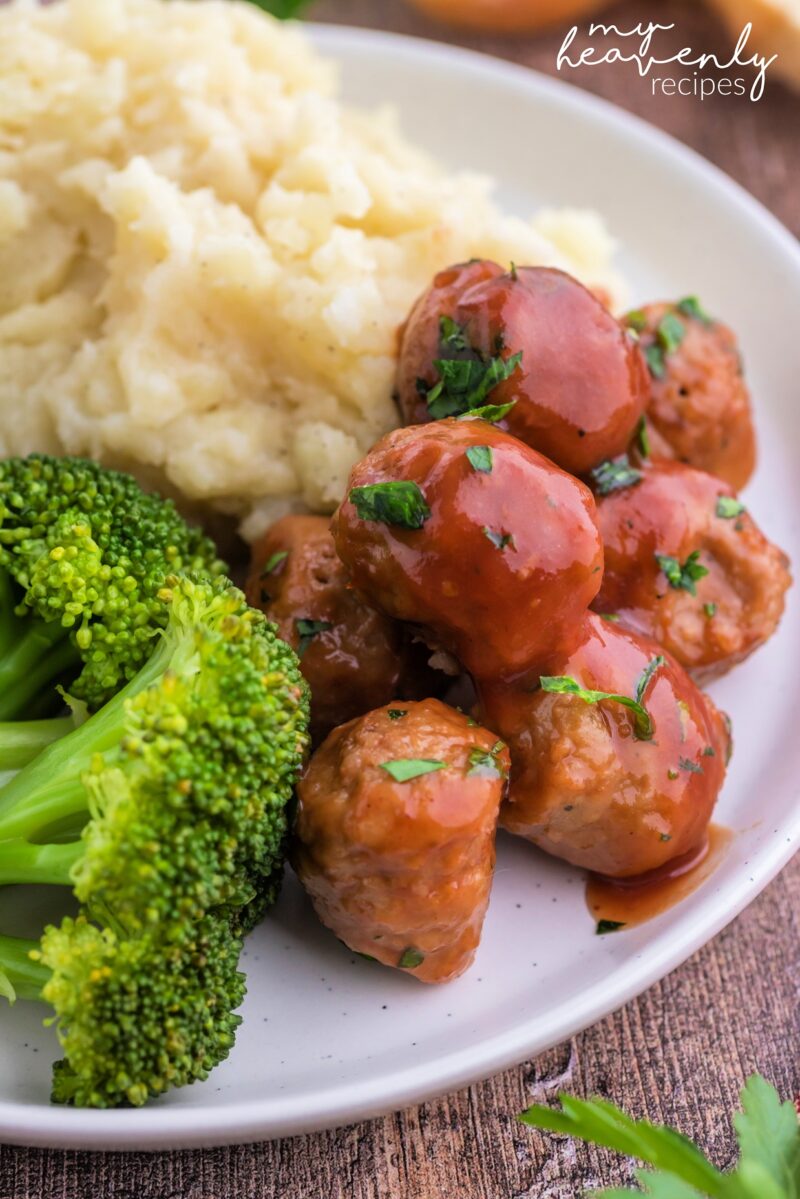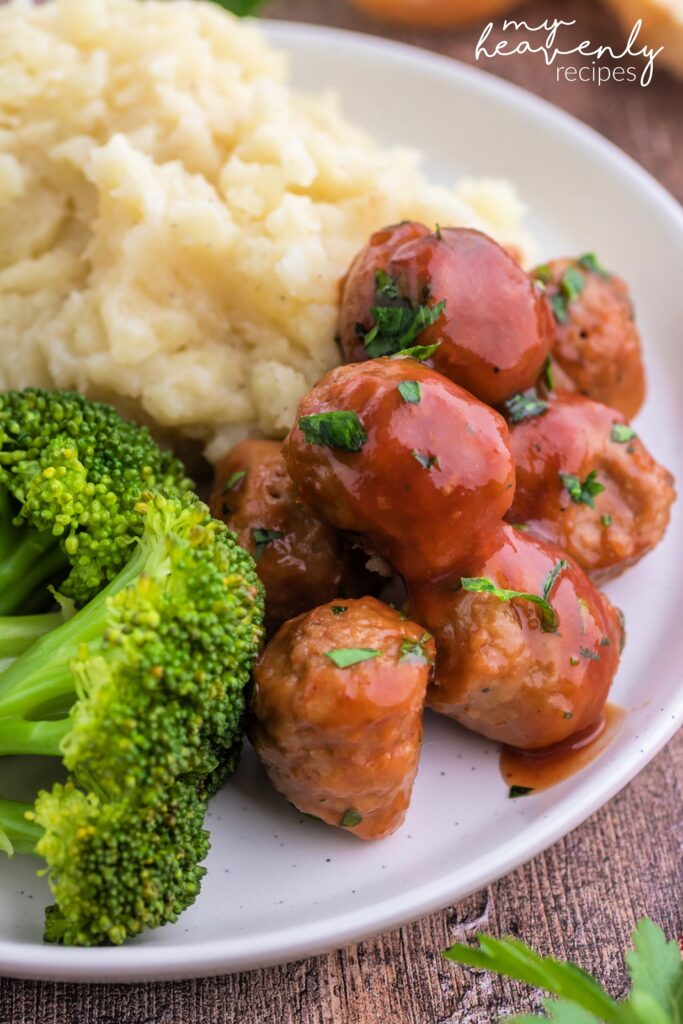 SERVING
Here are some serving suggestions:
Arrange the meatballs on a platter as an appetizer. You can insert toothpicks into each meatball for easy serving. Sprinkle them with fresh parsley or additional chopped herbs.
Serve the slow cooker cranberry meatballs as a main dish, accompanied by side dishes. They pair well with rice, creamy mashed potatoes, or even buttered noodles. Consider adding a vegetable medley or a crisp salad.
Transform the slow cooker cranberry meatballs into sandwiches. Place a few meatballs on a crusty roll or slider bun, and top them with a drizzle of the sauce and some shredded cheese. Toast the sandwich in the oven for a few minutes to melt the cheese.
Crockpot Cranberry Meatballs
Ingredients
1

package

2 lb frozen pre-cooked meatballs

½

cup

chili sauce

½

cup

BBQ Sauce

1

can

14oz jellied cranberry sauce

¼

cup

orange juice

1

teaspoon

orange zest

2

teaspoons

honey

2

tablespoons

chopped parsley
Instructions
In the slow cooker, combine the meatballs, chili sauce, BBQ sauce, jellied cranberry sauce, orange juice, orange zest, and honey. Stir everything together.

Place the lid on your slow cooker and cook on low heat for 4 to 5 hours.

Once the cooking time is up, Sprinkle the chopped parsley over the top.

Serve these slow cooker cranberry meatballs as an appetizer or as a main dish with a side of rice or mashed potatoes.