This post may contain affiliate links, read our
Disclosure Policy
for more information. As an Amazon Associate I earn from qualifying purchases, thank you!
Cute and Easy Valentine Desserts to Make
In a Valentine rut this year? We have some fun and delicious treats to make your loved ones whether it be for your spouse, friends, neighbors, or kids they will all love them. Just click on the link under the photo to get the recipe and directions.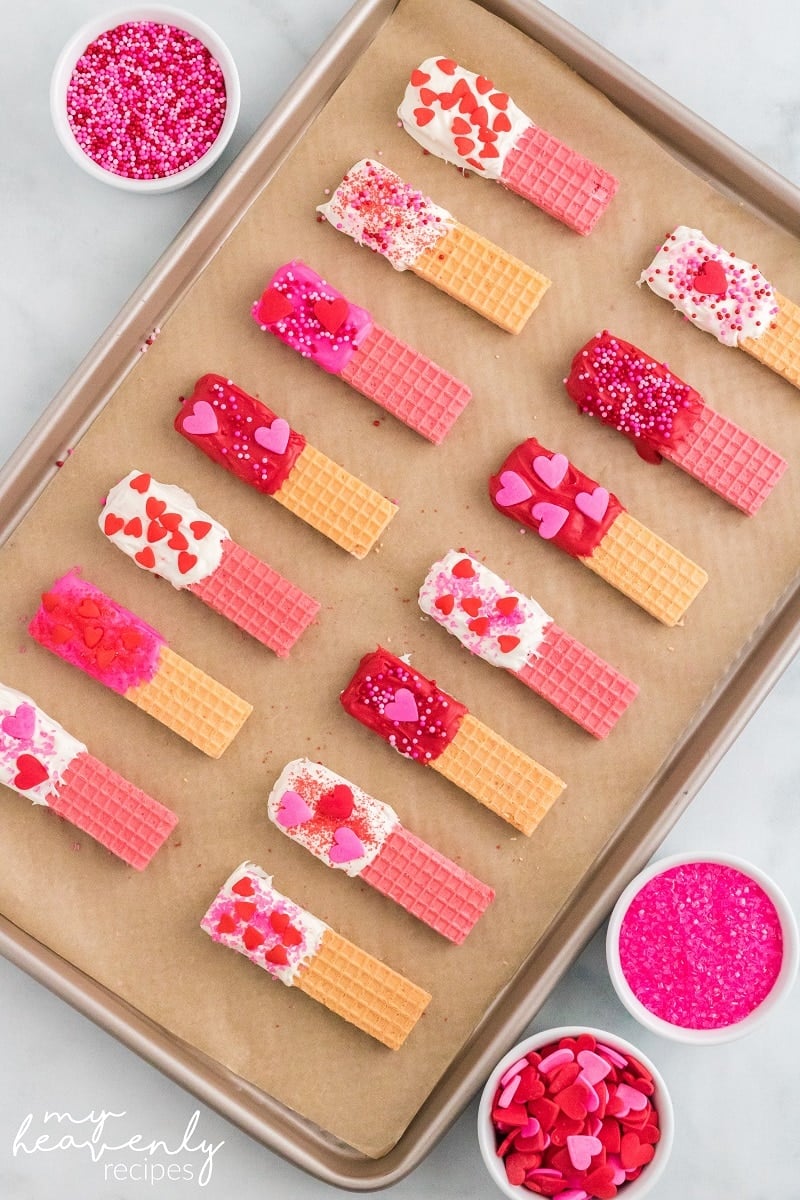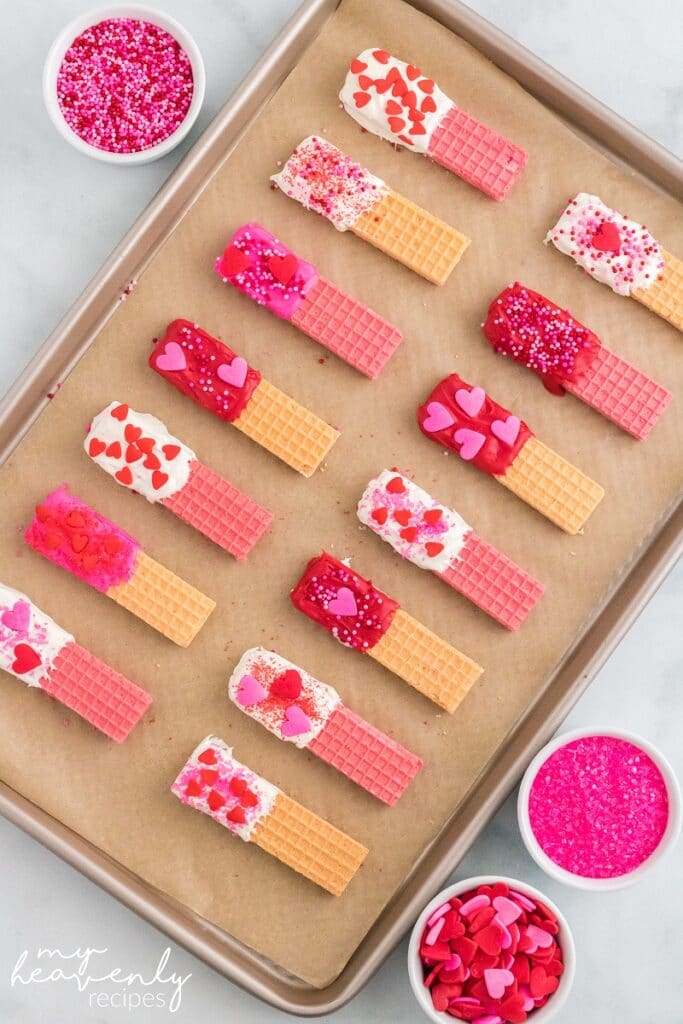 Valentine Sugar Wafer Cookies – Celebrate the holiday of love with flavorful Valentine Sugar Wafer Cookies. These cookies are available in different flavors, including vanilla, chocolate, and strawberry. You can dip them in melted chocolate and add your favorite Valentine's Day-themed sprinkles on top for an added special touch. Most can't resist the sweet taste of these cookies with their incredible crunch!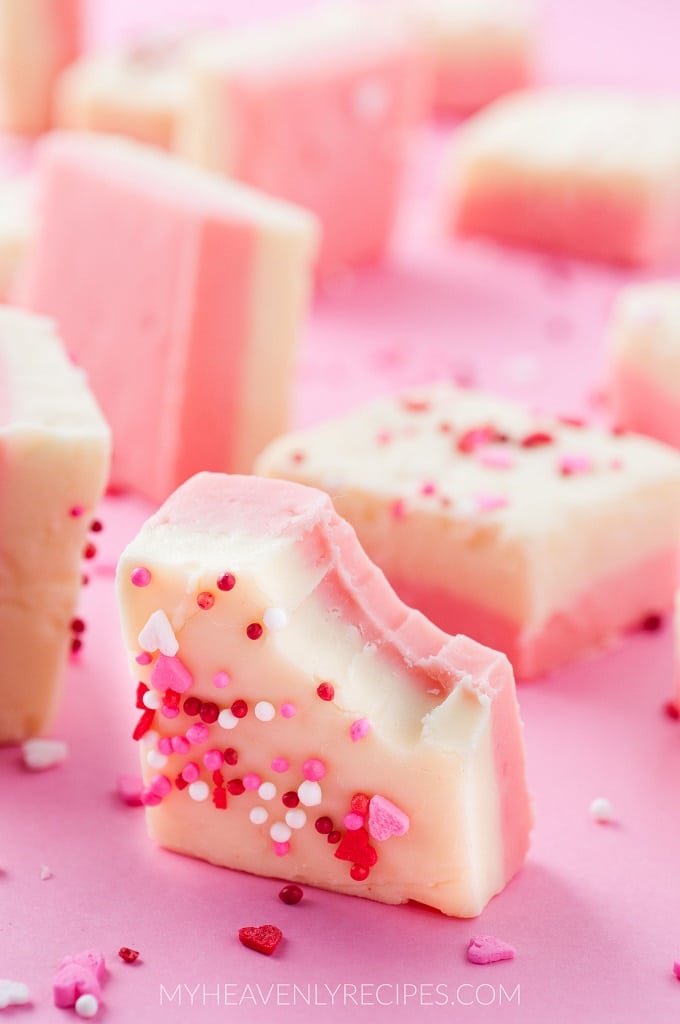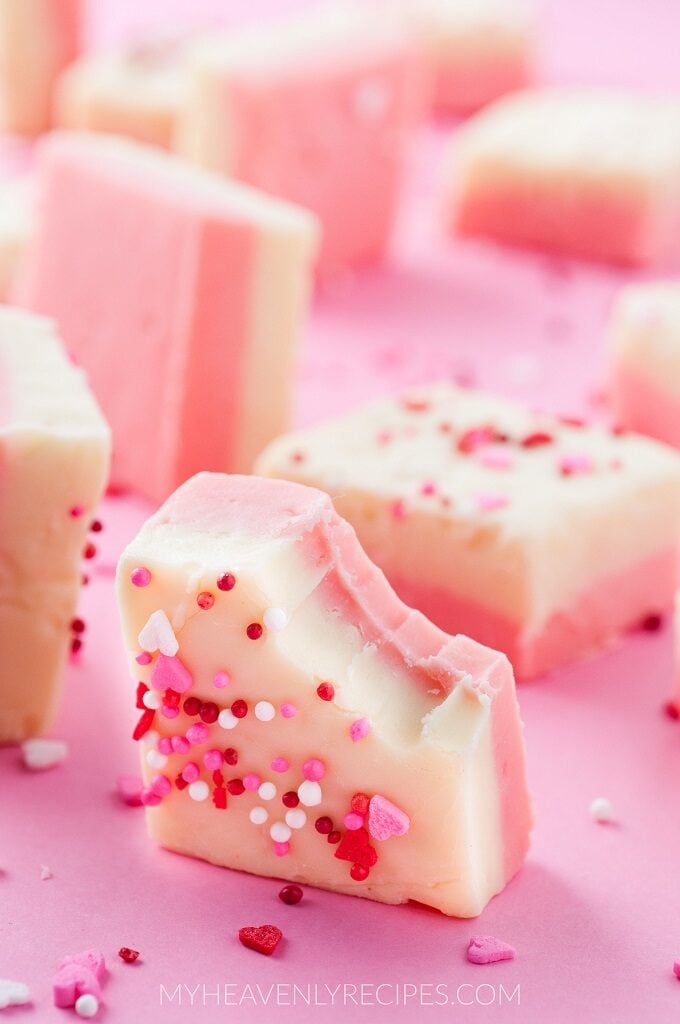 Valentine's Day Fudge – Who says you have to visit the beach to get some fudge at the local fudge shop? Learn how to make the Valentine's Day Fudge with ease using simple ingredients. The bright-colored fudge looks as good as it tastes, with bold shades of hot pink and red that are sure to capture your attention.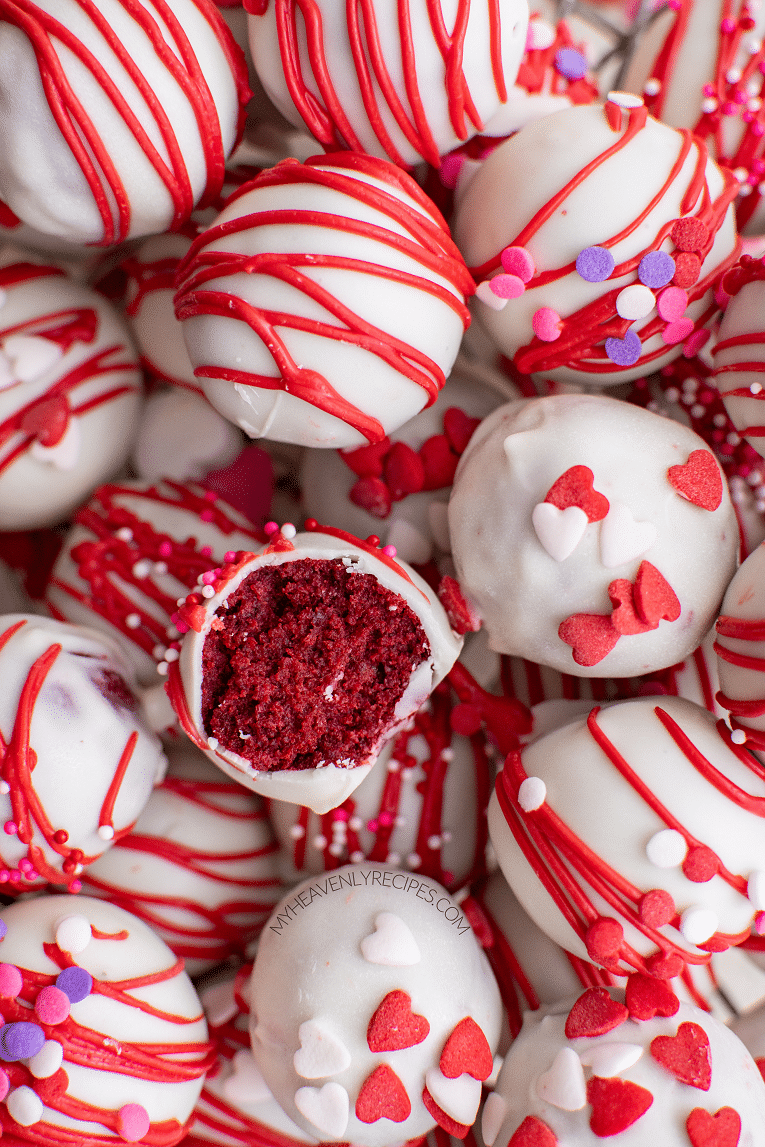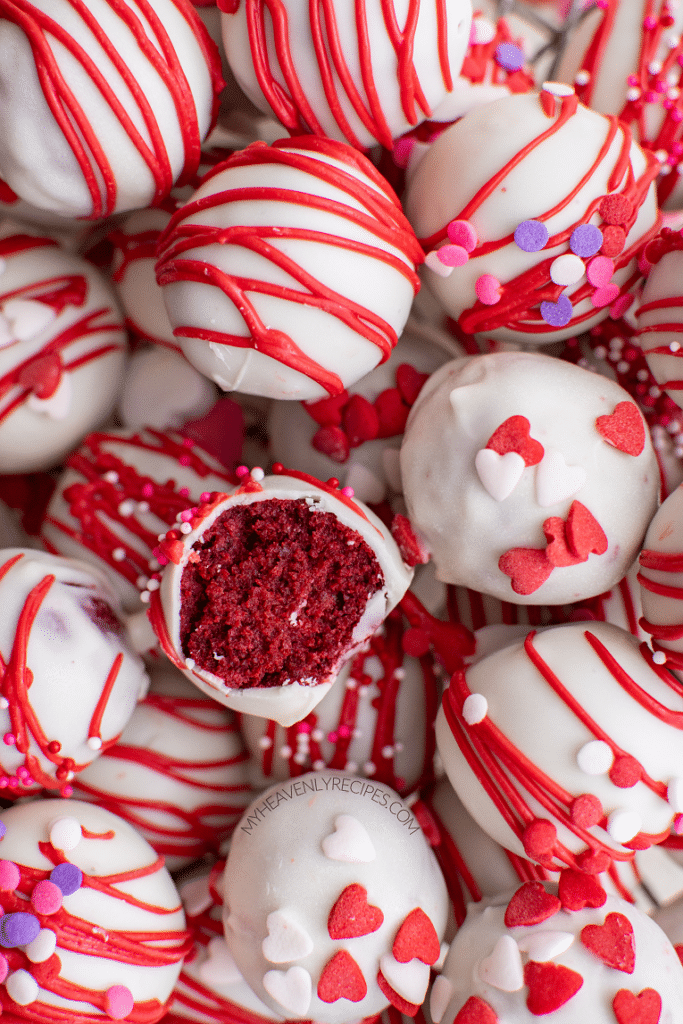 Red Velvet Truffles – Nothing says romance quite like red velvet. Instead of a large slice of cake, you can prepare these easy yet delicious Red Velvet Truffles. The sweet flavor and soft texture of these truffles will keep you coming back for more. Bet you can't have just one of these truffles!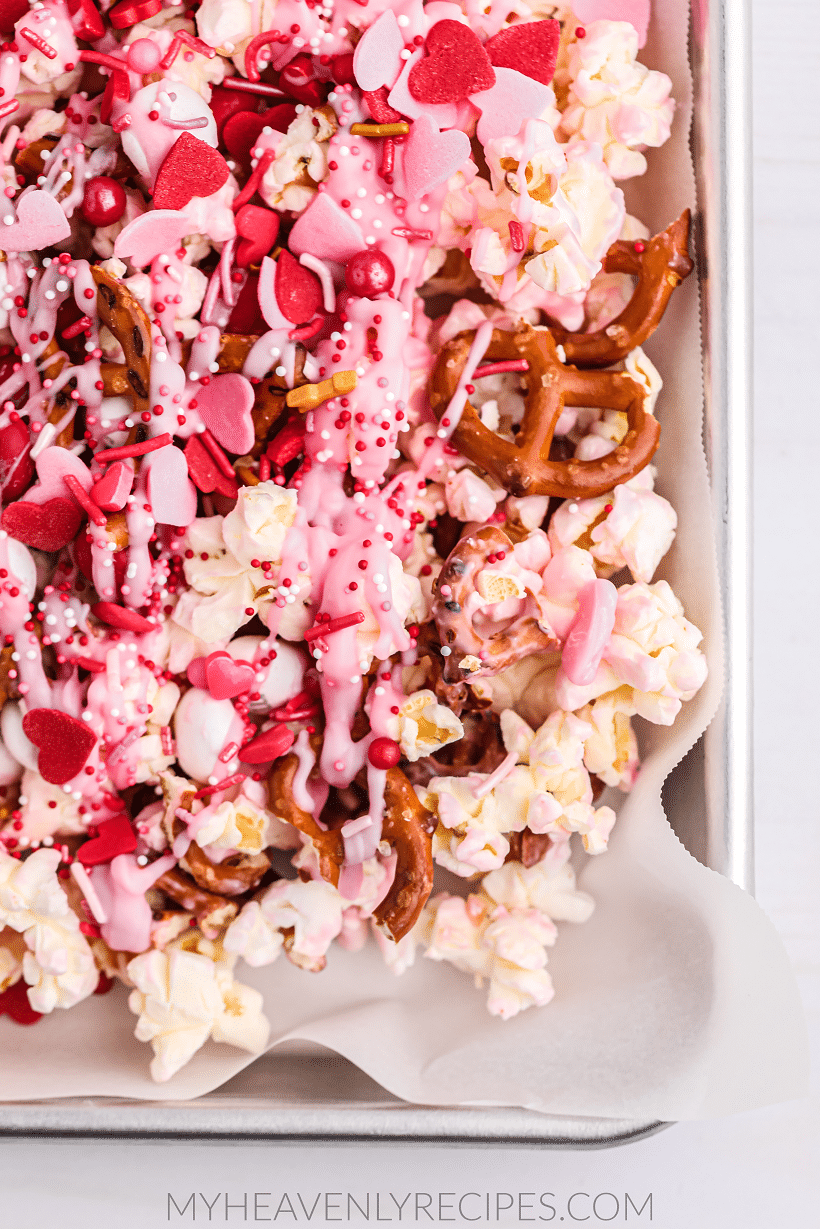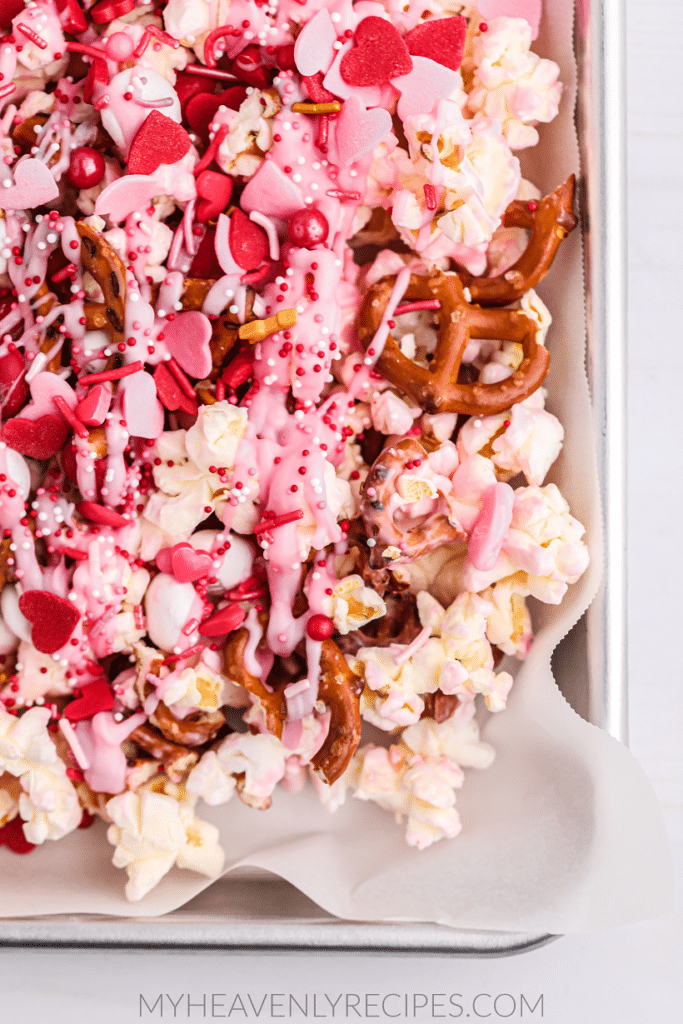 Valentine's Day Popcorn Mix – Keep it simple with a sweet popcorn mix. Use a few ingredients, including melted chocolate in assorted colors and colorful sprinkles, to prepare this delicious Valentine's Day Popcorn Mix. It's the perfect treat to serve family and friends when having them over your house during the month of February.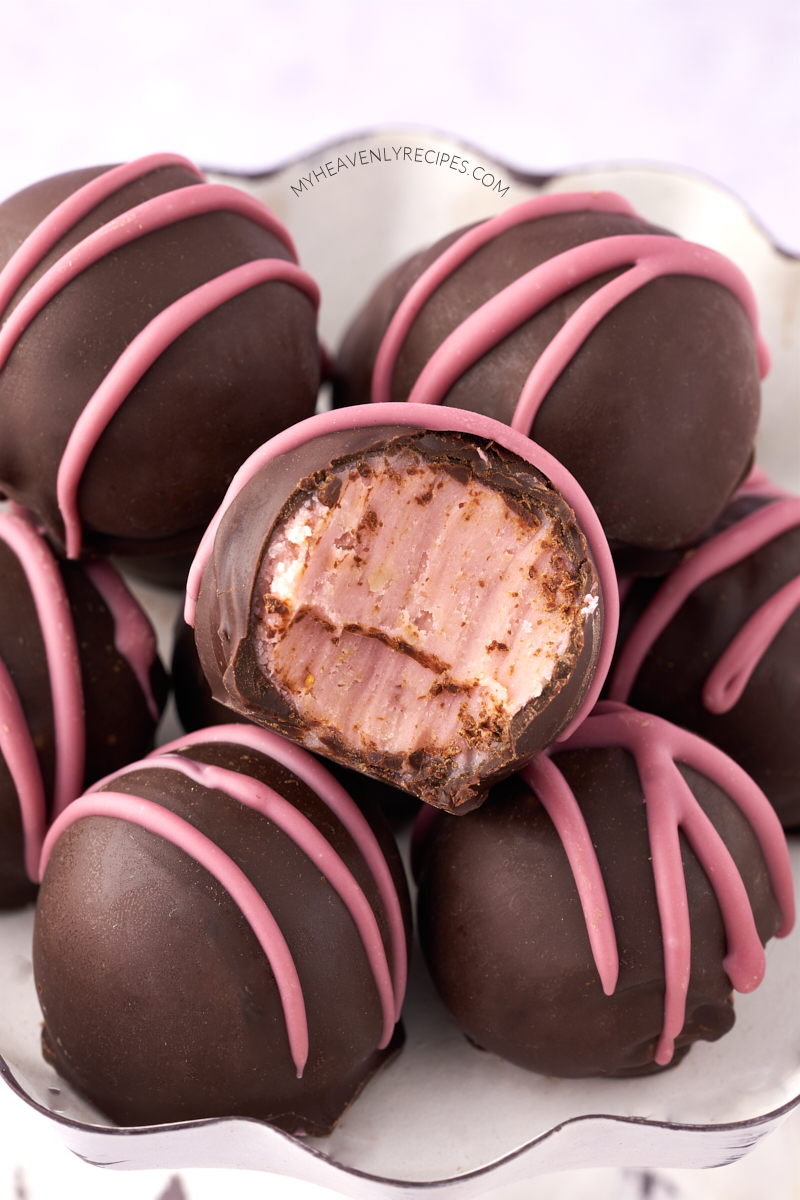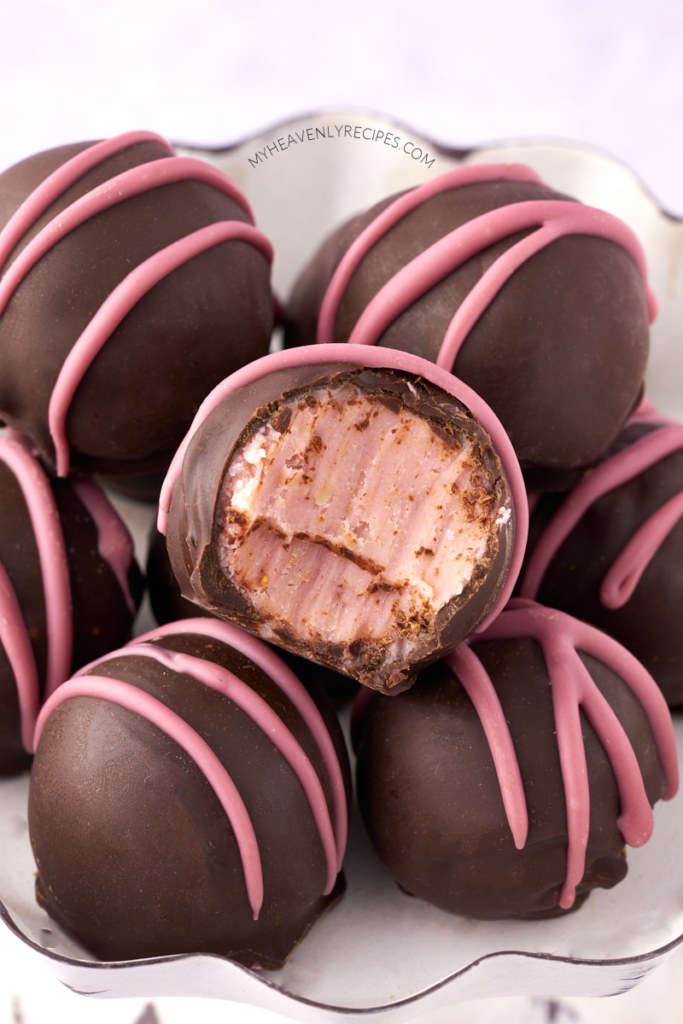 Chocolate Raspberry Truffles – Nothing says Valentine's Day quite like these Chocolate Raspberry Truffles. If you're a fan of that fresh, sweet raspberry flavor with chocolate, be sure to give this recipe a try. You can use dark chocolate, milk chocolate, or even semi-sweet chocolate to prepare the most enjoyable truffles you've ever tasted.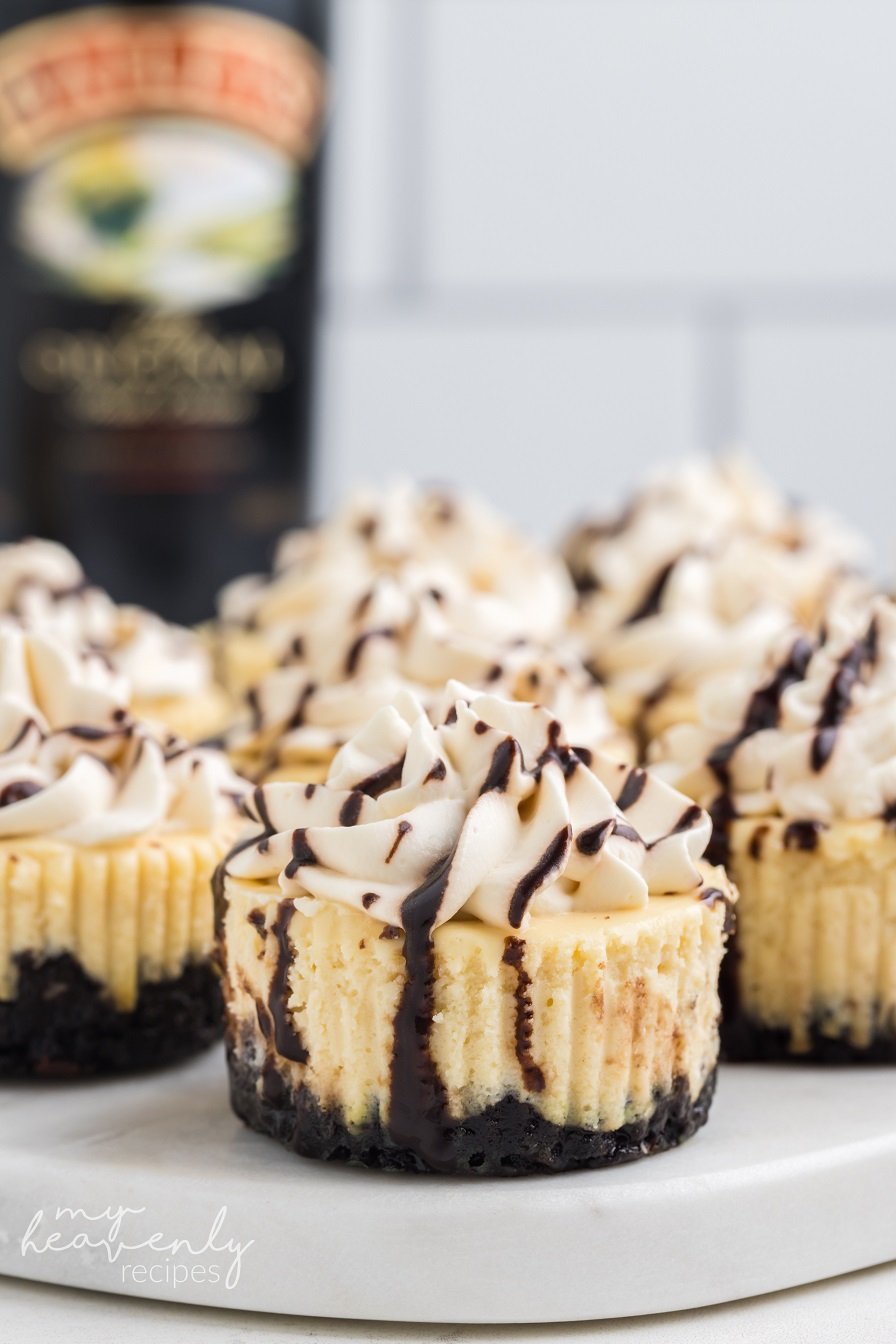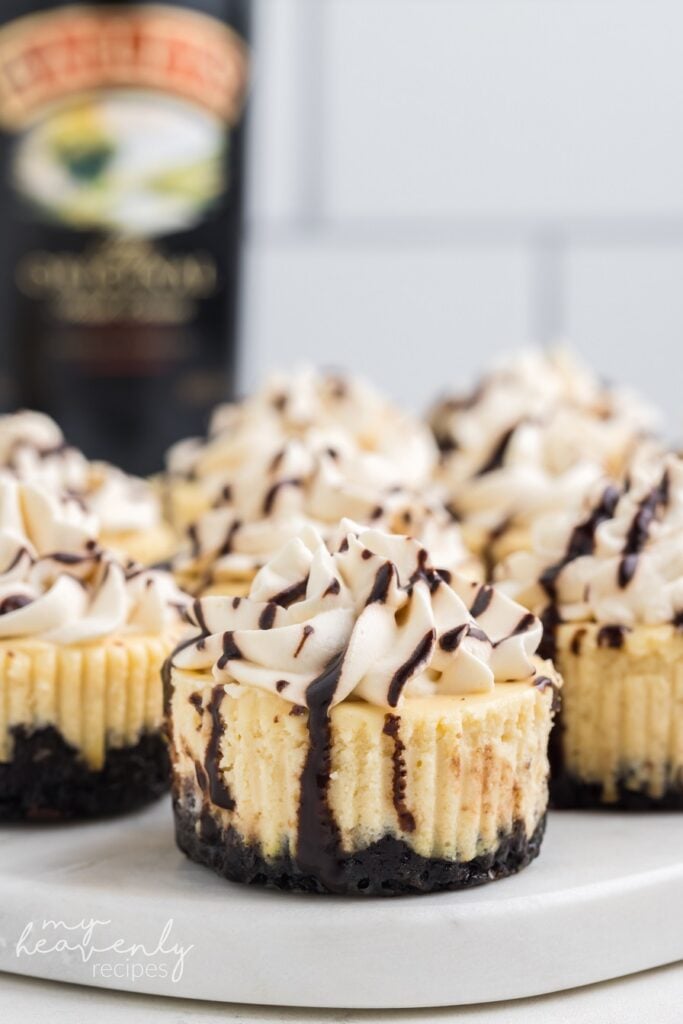 Mini Bailey's Cheesecakes– Tiny little cheesecakes made with the delicious Bailey's Irish cream, fudge, and oreos! What's not to fall in love with?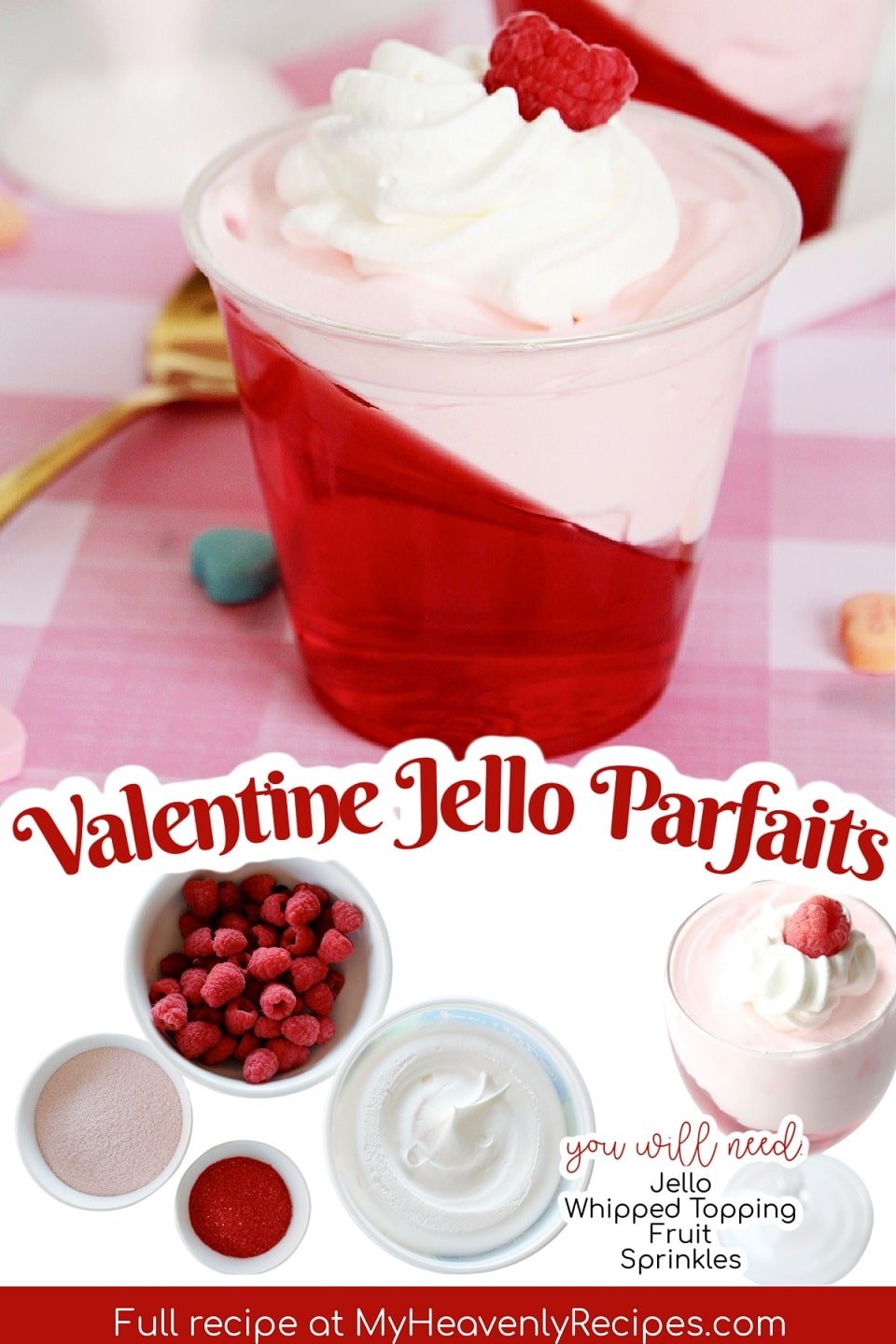 Valentine's Day Jello Parfaits – Make a fancy looking dessert for your loved one using jello, whipped topping, and fresh fruit!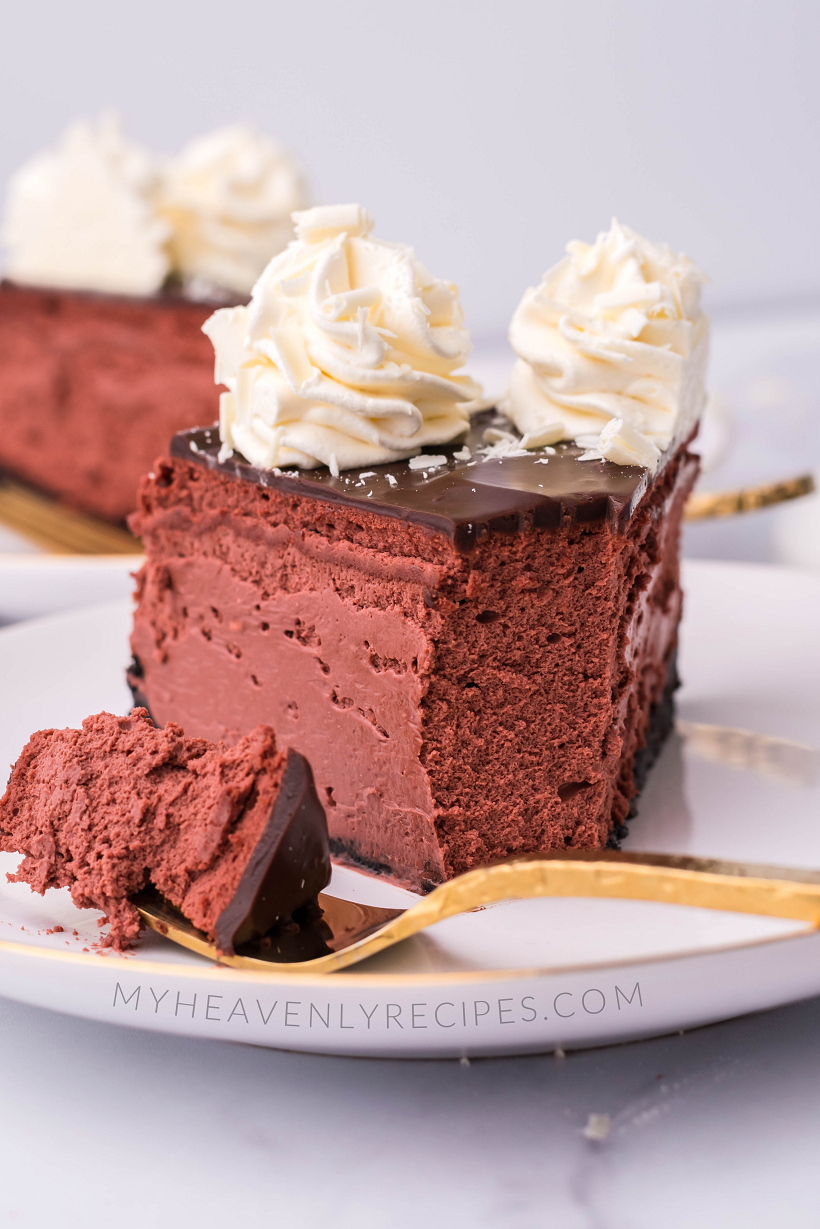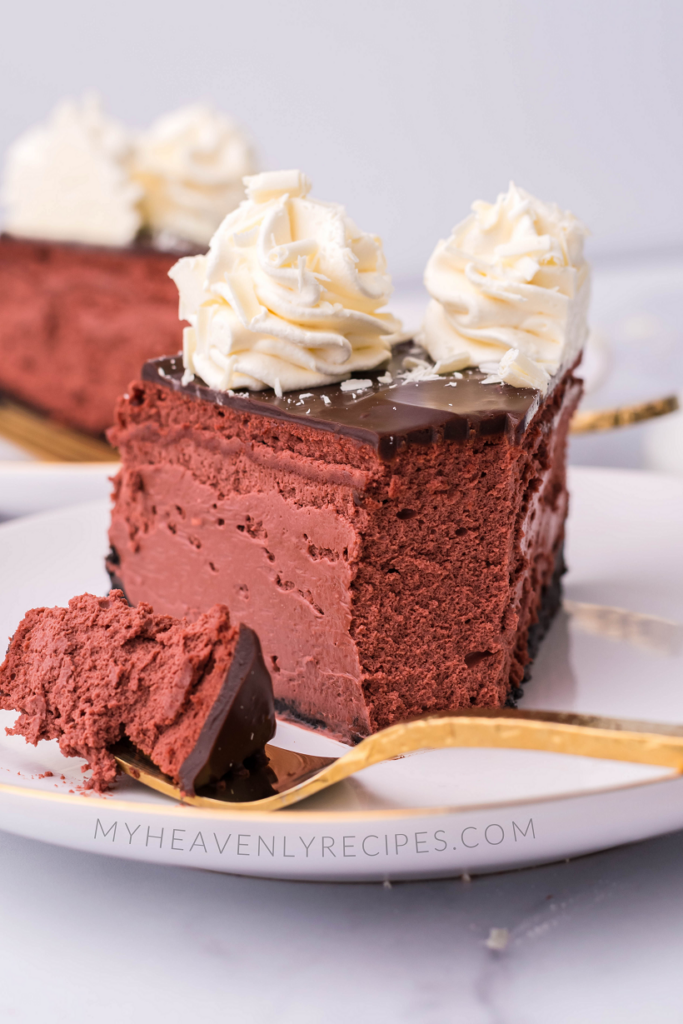 Red Velvet Cheesecake Recipe– Enjoy the combination of decadent red velvet cake with the sweet taste of cheesecake when you follow this Red Velvet Cheesecake Recipe. It's the perfect dessert to prepare for your significant other or children while celebrating a day full of love and happiness.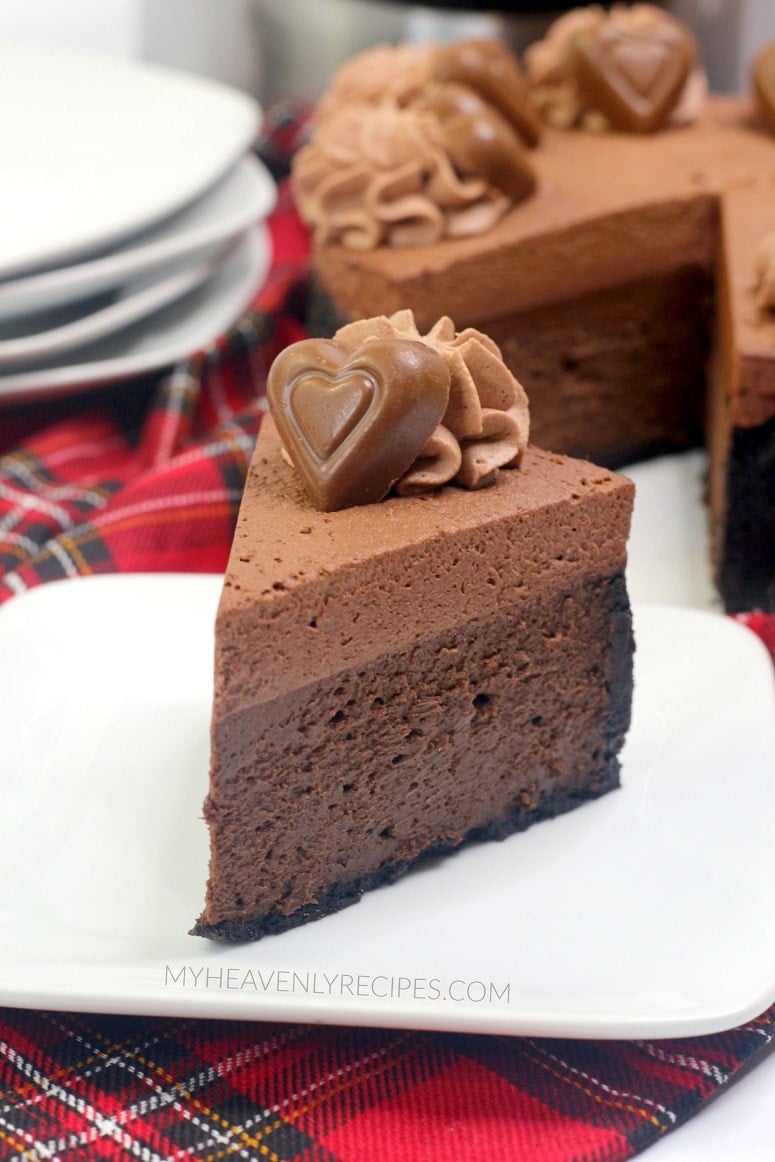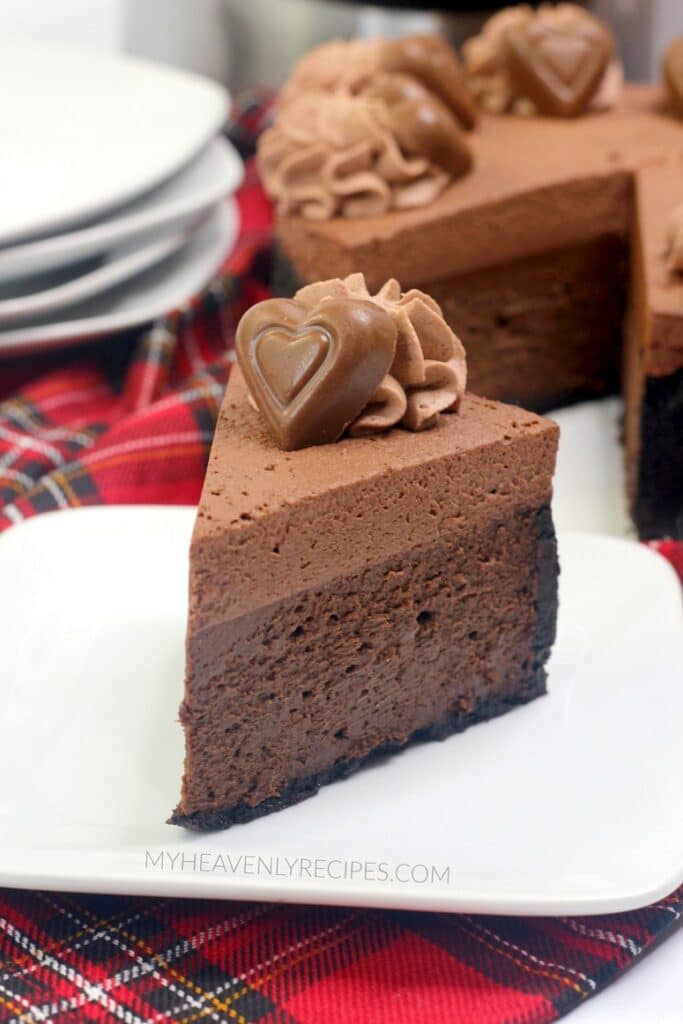 Triple Layer Chocolate Cheesecake – Chocolate lovers can rejoice at the thought of enjoying this delicious Triple Layer Chocolate Cheesecake. With sweet and decadent layers sure to melt in your mouth, this dessert will quickly become one of your favorite treats.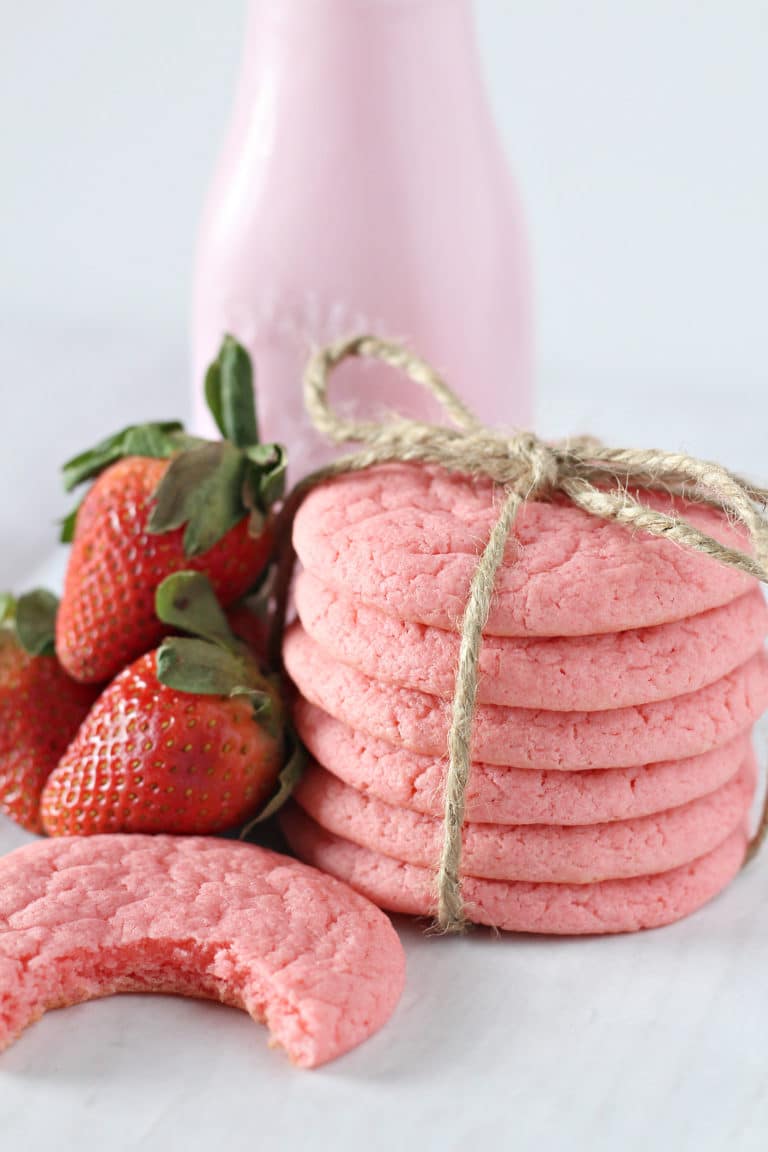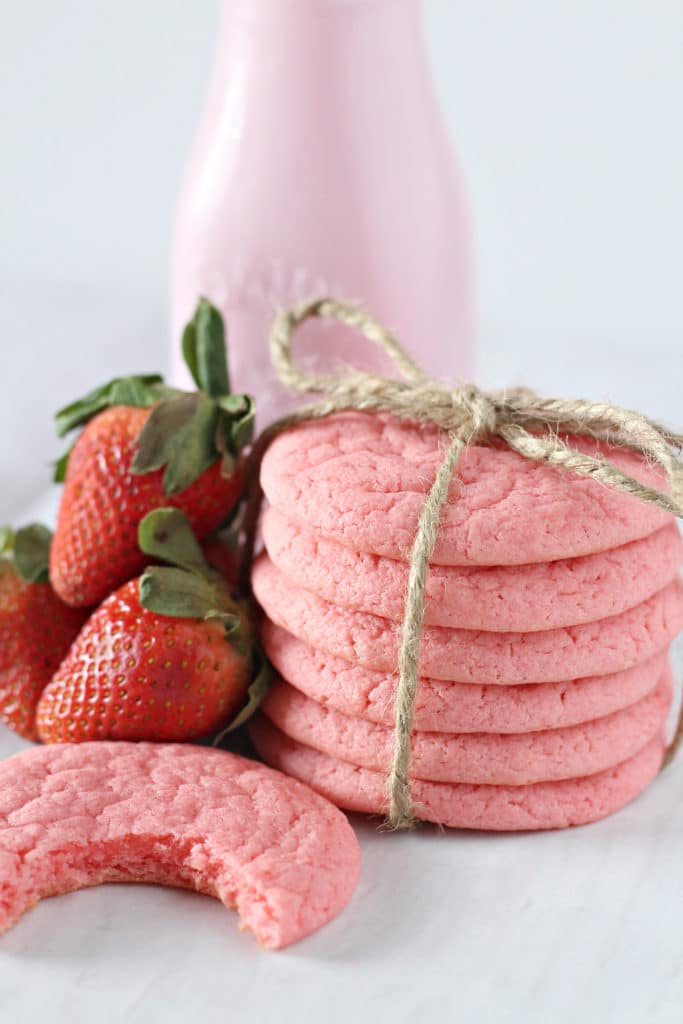 Valentine Strawberry Cookies – Make these pretty Valentine Strawberry Cookies using a box of strawberry cake mix. These cookies are the perfect treat to prepare when you want to make something fresh and delicious without spending too much time in the kitchen. Pressed for time? Not a problem with a recipe like this one.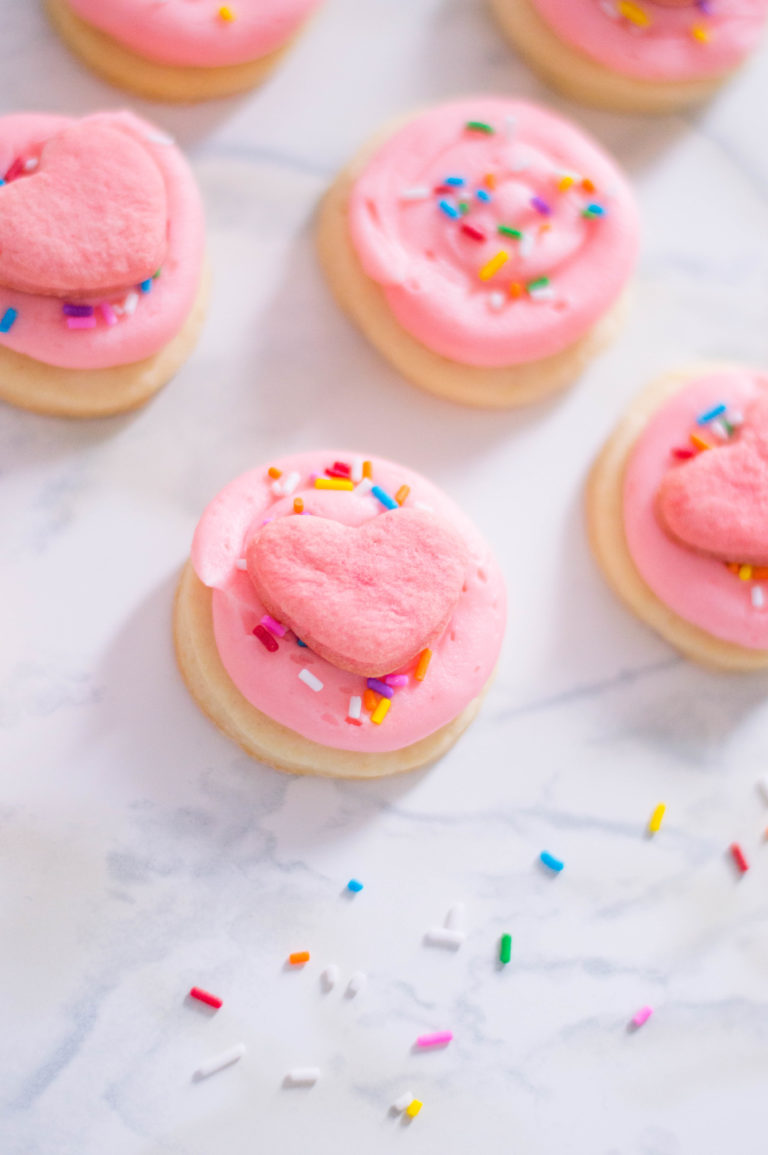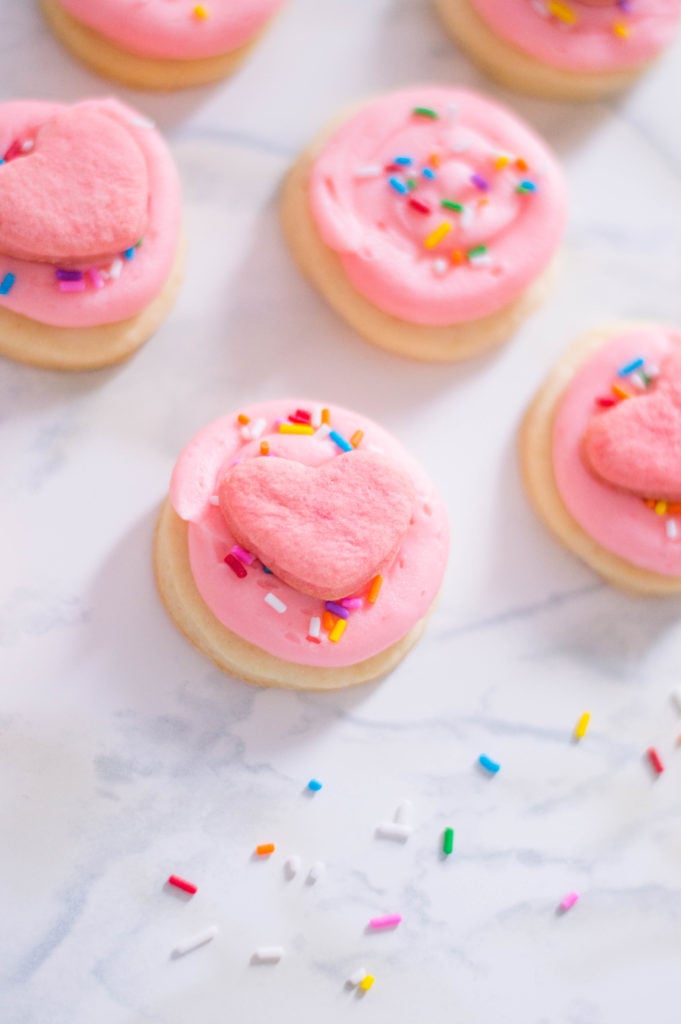 Homemade Lofthouse Cookies – If you're a fan of lofthouse cookies, try these Homemade Lofthouse Cookies for your Valentine's Day dessert. These fresh, flavorful cookies have such an incredible taste that will have you in the mood for something sweet every day!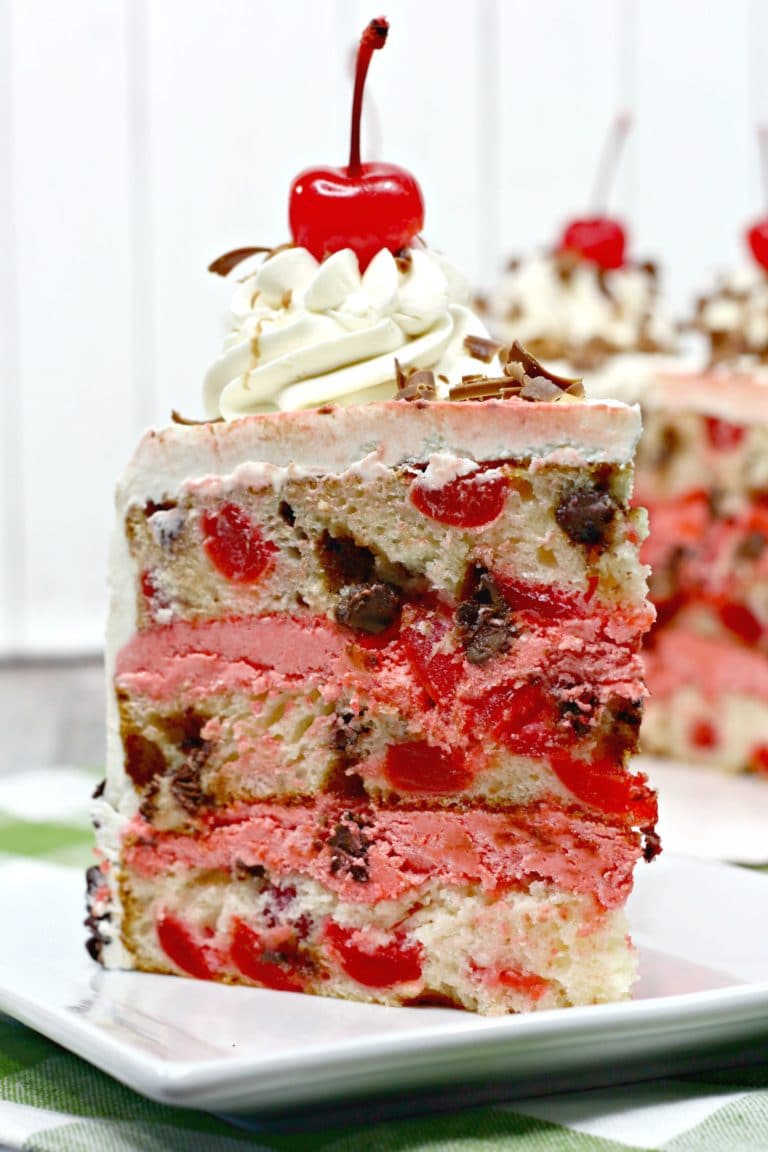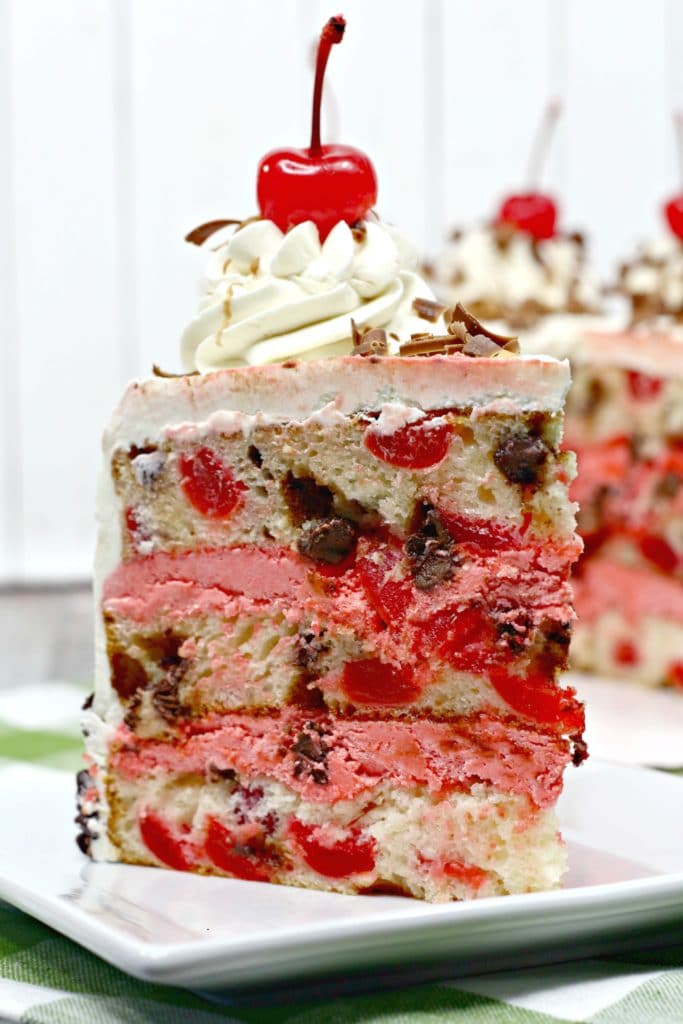 Cherry Garcia Chocolate Cherry Cake – Who doesn't love the Cherry Garcia ice cream from Ben and Jerry's? If you're a fan, give this Cherry Garcia Chocolate Cherry Cake a try because it combines the flavors of the ice cream with cake for an incredibly sweet, moist, and delicious treat.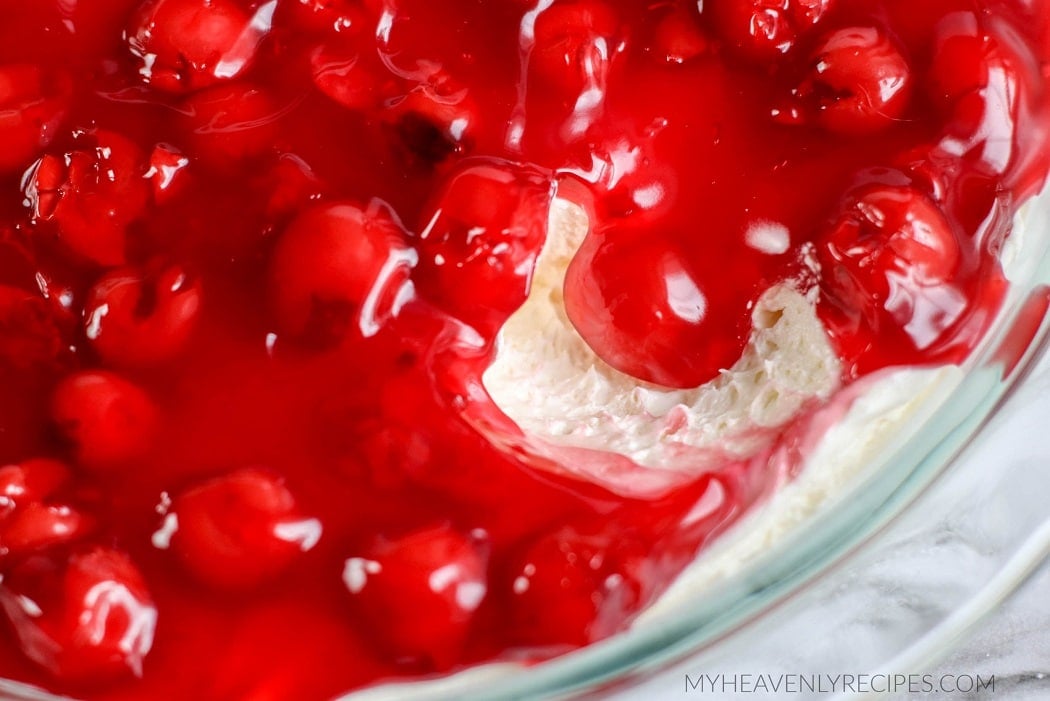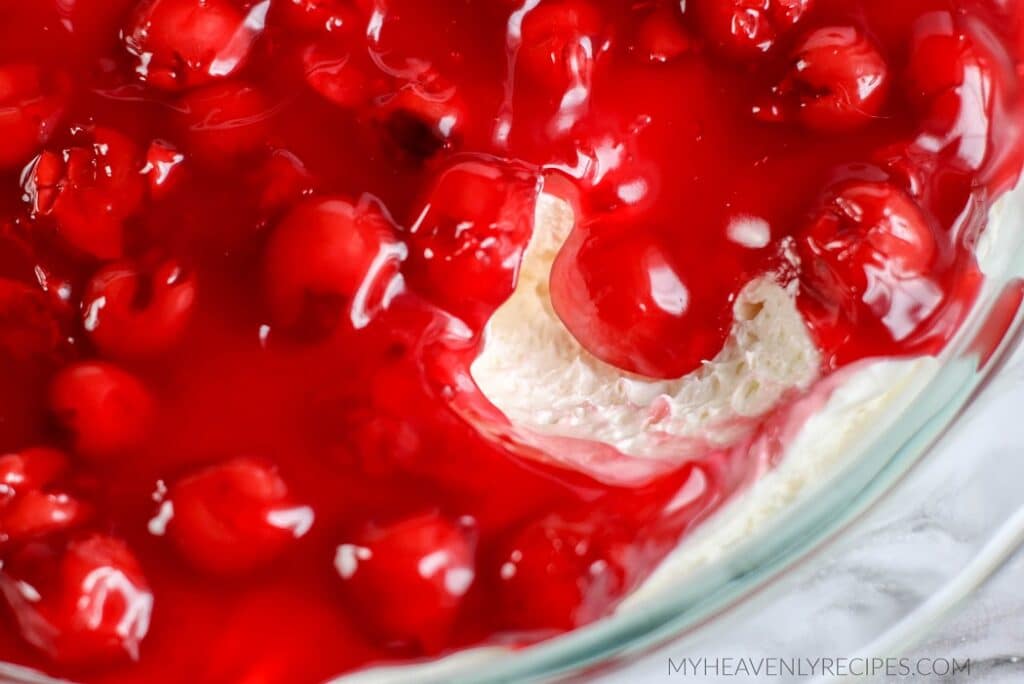 Cherry Cheesecake Dip – Prepare this Cherry Cheesecake Dip and add whatever you'd like to it, such as Nilla Wafers or animal cookies. You can also dip some of your favorite fruits into this cheesecake mixture, such as grapes, pineapple, strawberries, and bananas.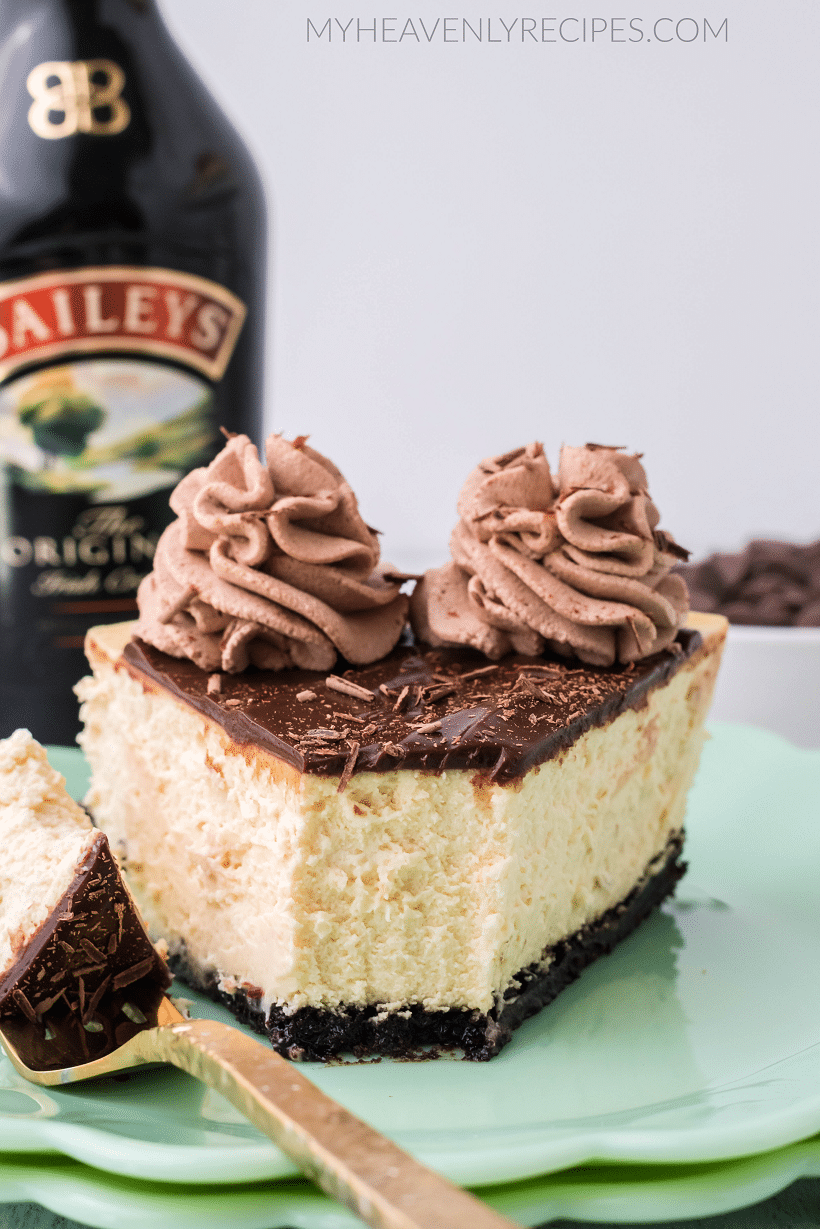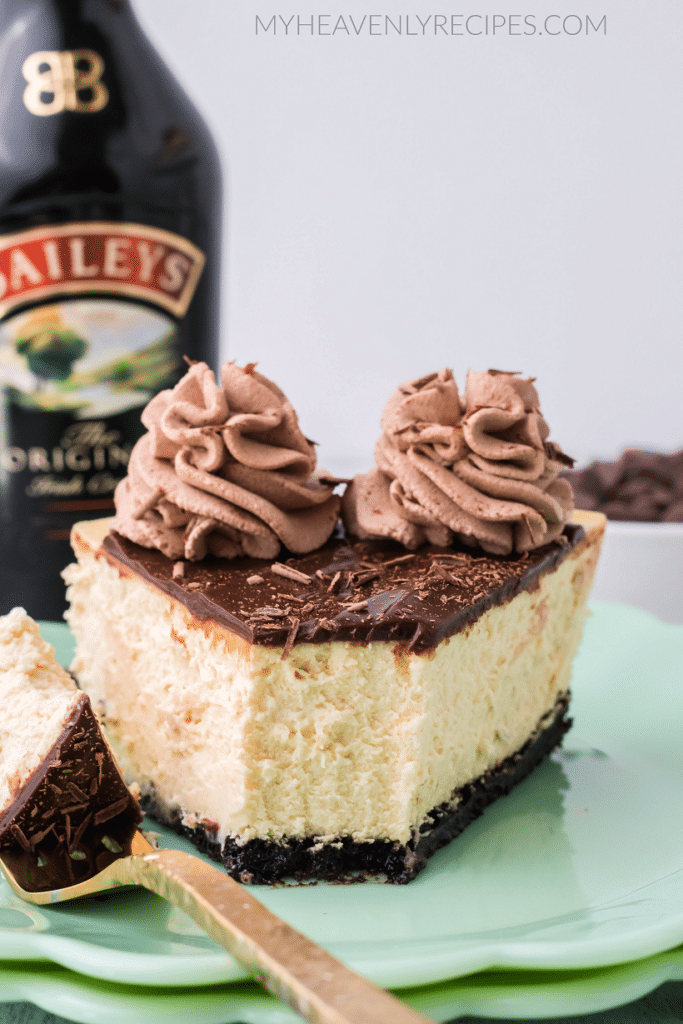 Bailey's Cheesecake Recipe – If you're a fan of chocolate, be sure to give this Baileys Cheesecake Recipe a try. The cheesecake has the perfect texture and an incredible chocolate flavor that will have you craving a slice, even when you're not at home.
Death by Chocolate Cheesecake– Another fantastic dessert for the chocolate lovers in your life, Death by Chocolate Cheesecake has the perfect sweet, chocolatey taste, with a texture that literally melts in your mouth with each bite.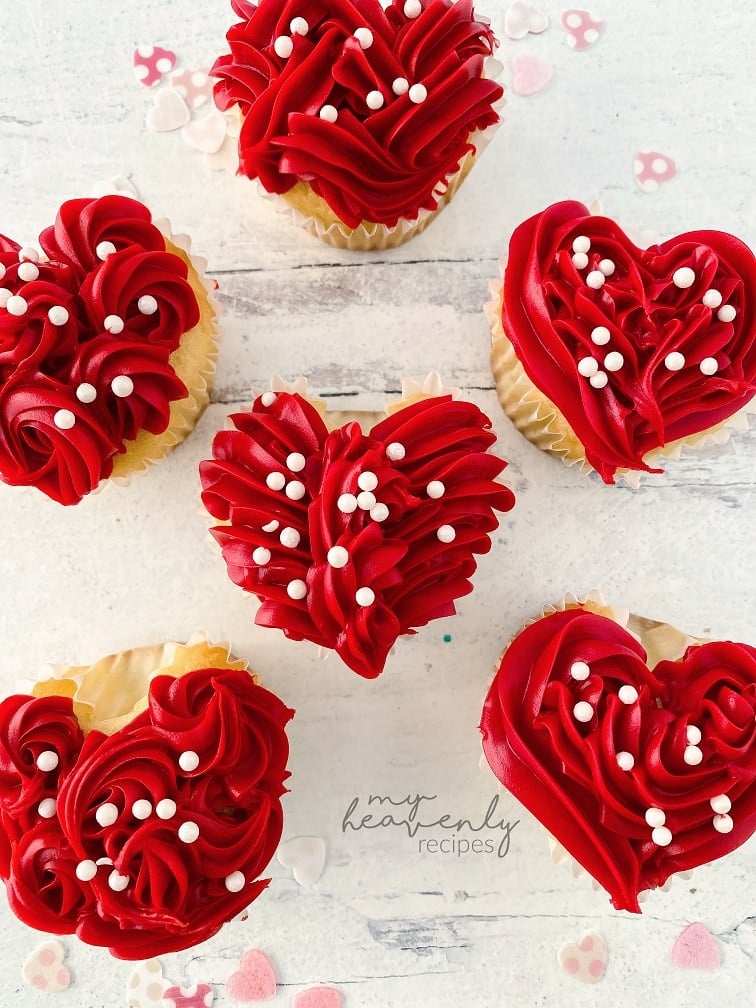 Heart Shape Cupcakes – Use a muffin tin and a marble to make these adorable heart treats!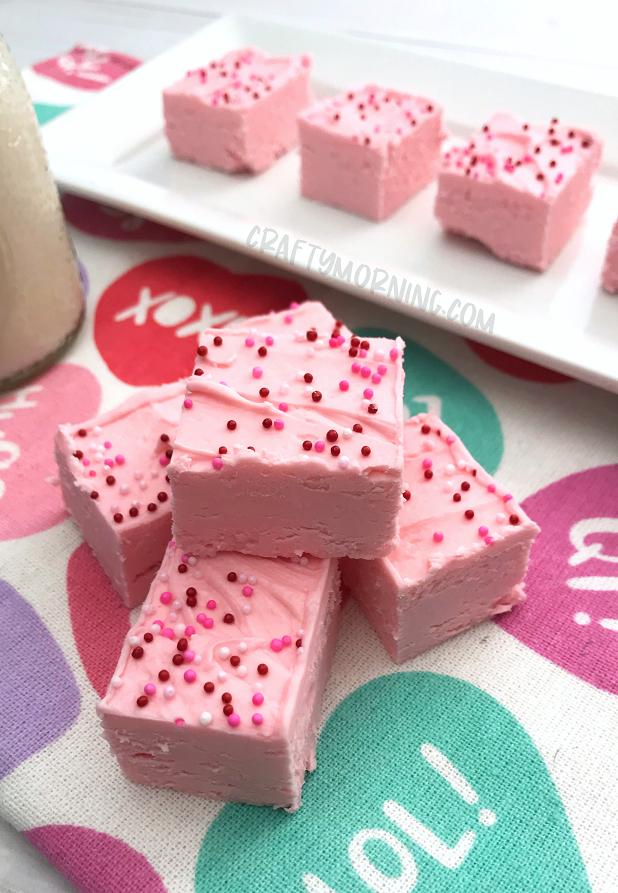 Strawberry Fudge Recipe – Have fun preparing this homemade Strawberry Fudge recipe. It's a sweet treat with a slightly chewy texture that you can enjoy as a quick treat, even when you're on the go!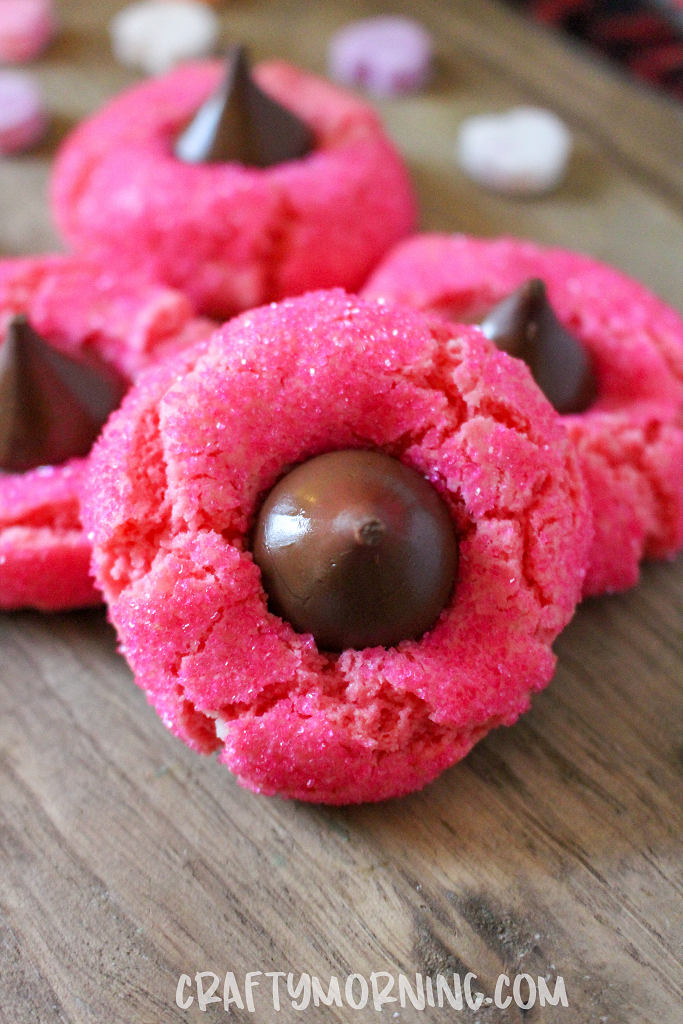 Pink Kiss Cookies – If you've ever had traditional Hershey's Kiss cookies, make this version of those baked goodies with this Pink Kiss Cookies recipe. These colorful cookies are fun to prepare and enjoyable to eat! They have the perfect sweet and slightly salty taste with a bit of a crispy, crumbly texture that makes them easy to bite into.