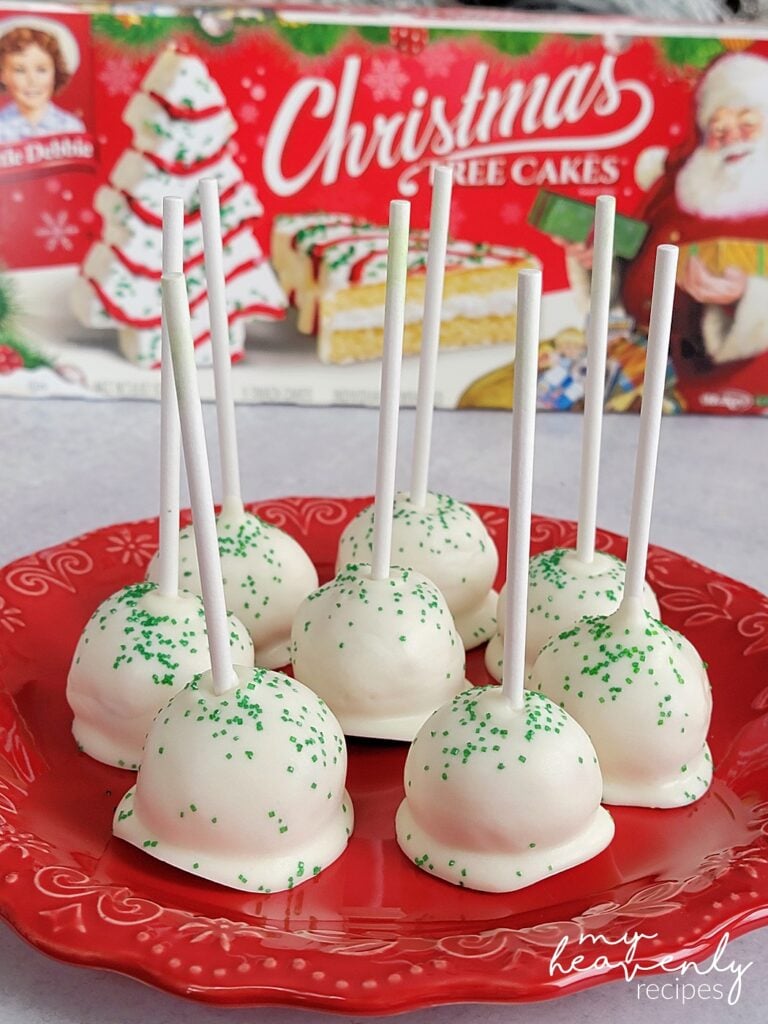 Make some fun cake pops inspired by the Little Debbie christmas cake tree snacks! Make sure to also make our Little Debbie Christmas Tree Dip, Little Debbie Cake Shake and Little Debbie cake balls!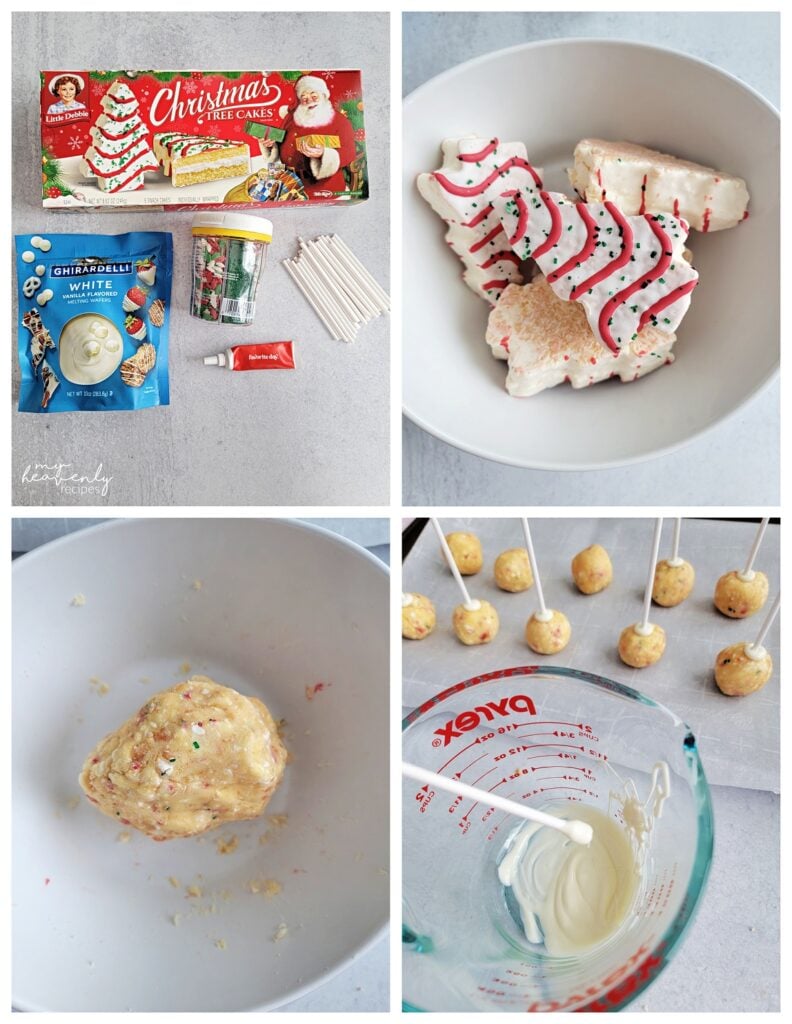 They are super sweet and the kids love them! You only need three things too!
What ingredients do I need to make these cake pops?
Little Debbie Christmas Tree cakes
White chocolate melting wafers
Sprinkles or icing
What equipment do I need?
Baking sheet
Parchment paper
Measuring cup or skinny glass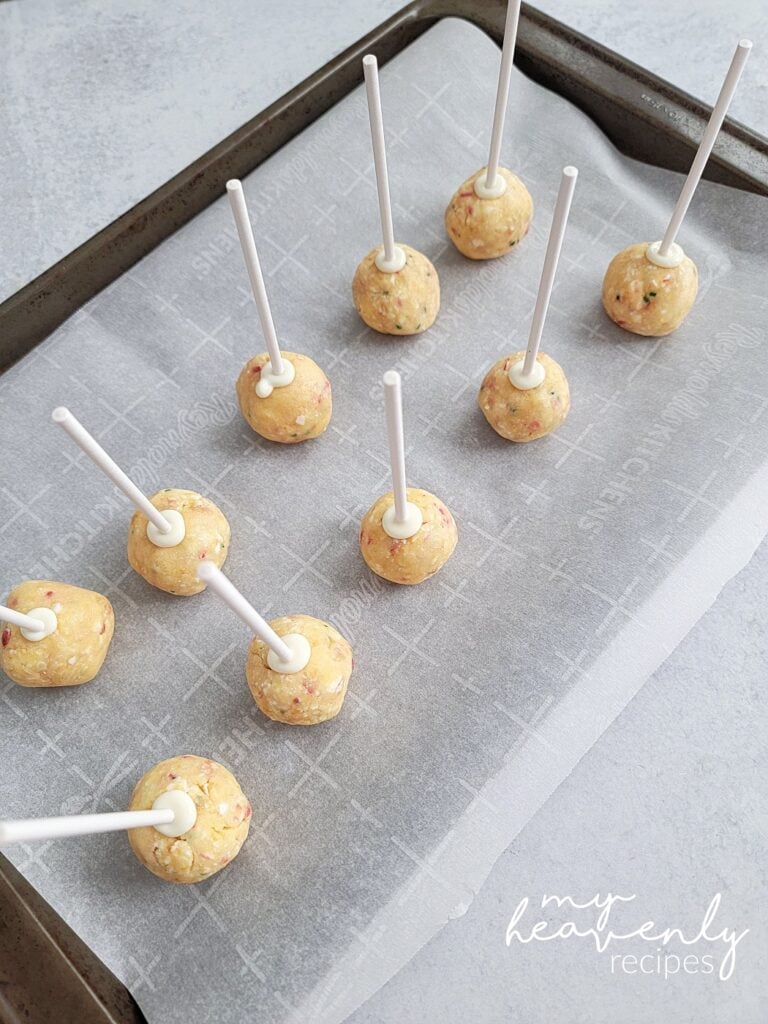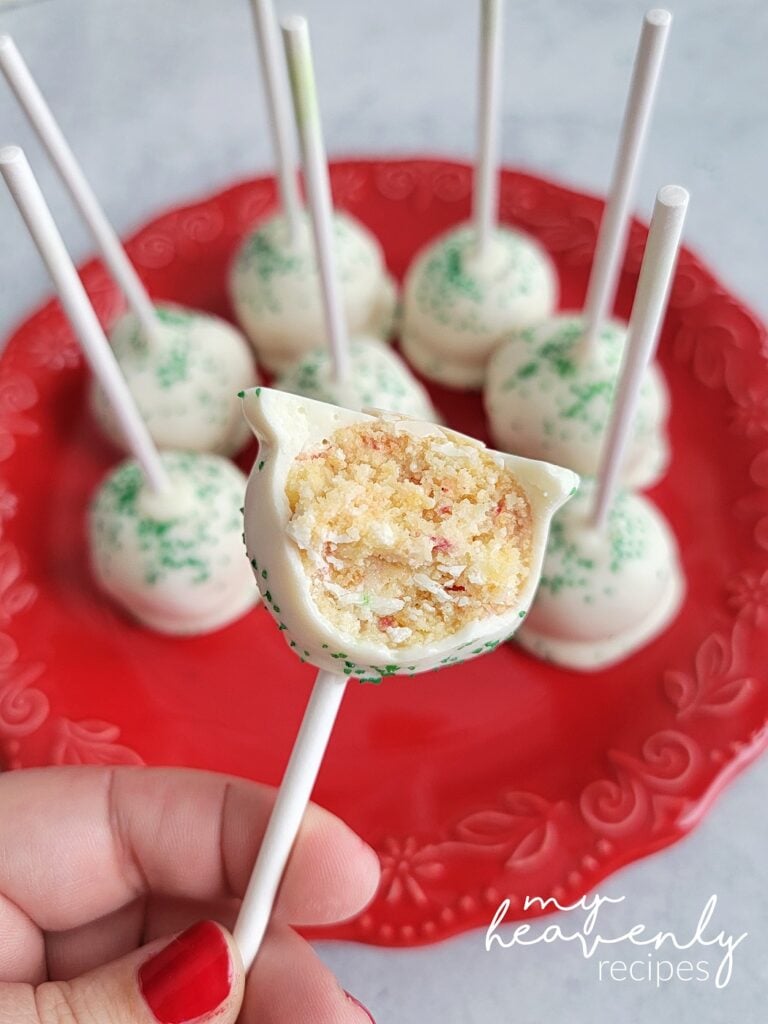 Little Debbie Cake Pops
Ingredients
5

Little Debbie Christmas tree cake snacks

(1 box)

White chocolate melting wafers

I used 10oz bag

Green sprinkles

Red icing

optional
Instructions
Put the little debbie tree snacks into a bowl.

Use a spatula and start cutting/crushing them up.

Use your hand and knead it until it becomes sticky and into one big ball.

Grab little pieces and roll into a ball with your hand. Place on a piece of parchment paper.

Melt some candy melts and dip the tip of the lollipop stick into it, then into the cake pop.

Chill in the fridge 30 minutes.

Melt candy melts in a measuring cup or thin tall glass. Dip the cake pop into it and swirl around, letting excess drip off.

Put on the parchment paper and shake some sprinkles on. You could also use a block of Styrofoam and stick the pops into them standing upwards.

Make lines of red icing across them like the cake snacks (optional!)

Chill for 30 minutes in the fridge and serve!