These Pepperoni Stuffed Pillsbury Crescent Rolls were inspired by my little TT girl! C'mon and see how easy they are to make!
So I'm really enjoying spending time in the kitchen cooking with kids, but, I get so distracted and forget to pull out the Canon. While trying to manage three kids in the kitchen aged 2 to 8 you can imagine the pure controlled chaos that it is! Now most of the time the kids have something that they would like to eat, whether it be snack time, breakfast, lunch or dinner. They are all able to voice their opinions and more often than not I've got to make a few different options.
These Pepperoni Stuffed Crescents were one of those times when I was trying to make TT happy. All she wanted to do was make something with pepperoni 😉 The girl LOVES this stuff so much that if she eats to much the poor thing gets sick 🙁 Now Beanies doesn't really eat pepperoni so when she found out what we were making she stomped off out of the kitchen and headed down to her room.
I grabbed the two littles and headed to the dining room table to make a side dish that went along with our Spinach stuffed raviloi (recipe coming soon!) and spaghetti. Now I was kinda going to make the Garlic Knots recipe, but, opted to just go ahead and make half the crescents for TT with pepperoni and leave 4 of them "normal" to help please the ENTIRE family!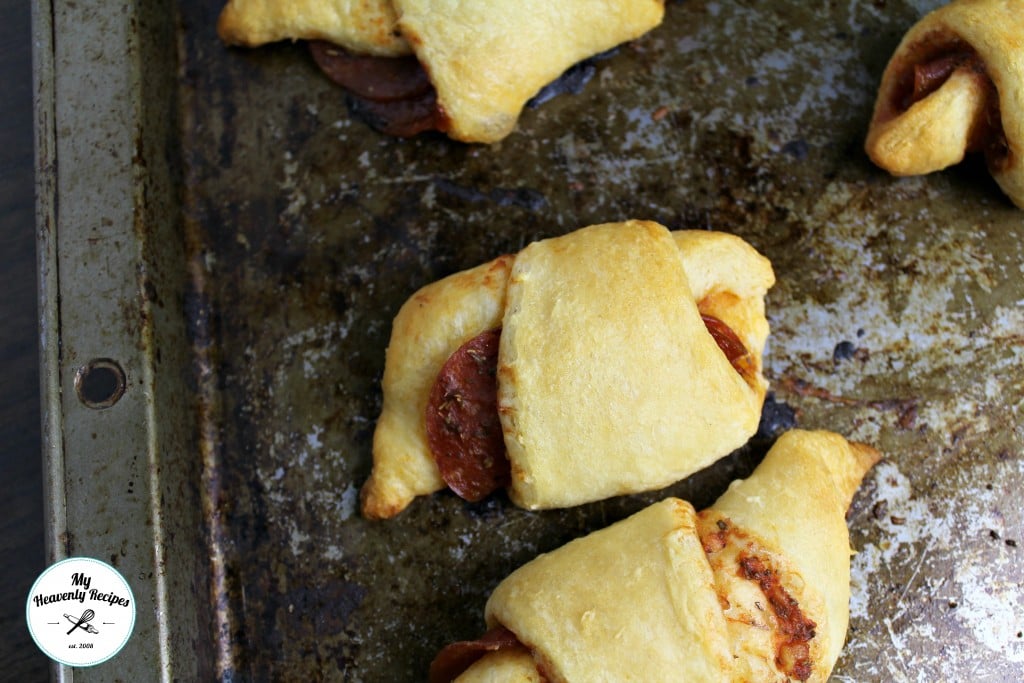 I grabbed a small bowl and the ingredients for everything. The littles came to the table with washed hands and had a blast putting four of these Pepperoni Stuffed Crescents together. Now if you'd like to sprinkle some cheese to these babies by all means do it! The littles don't like cheese, so we didn't add them….it's all about making them happy!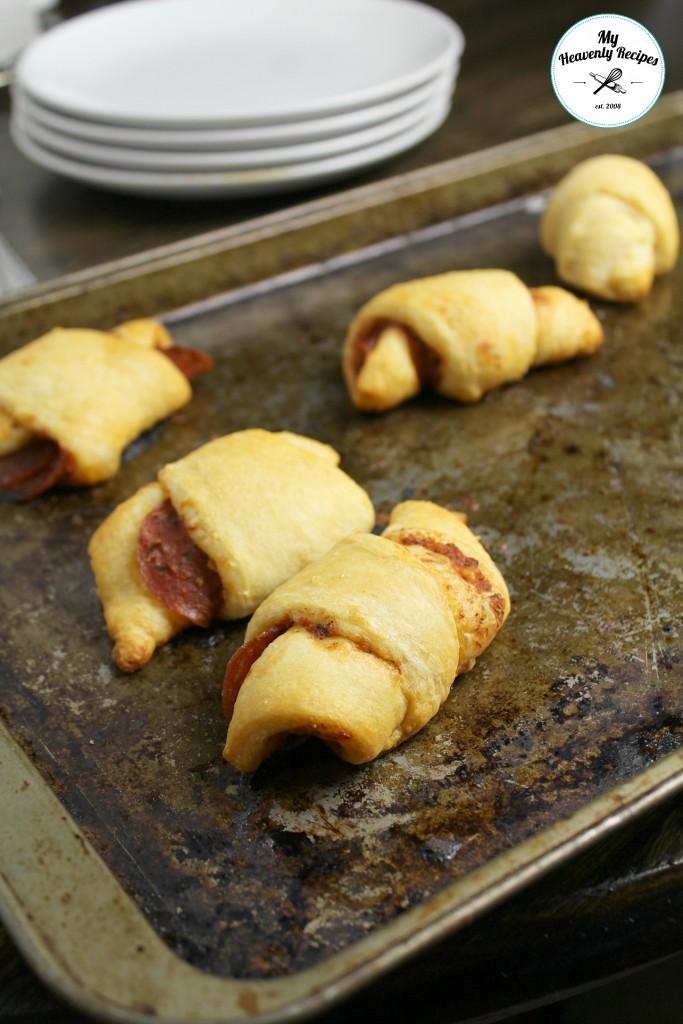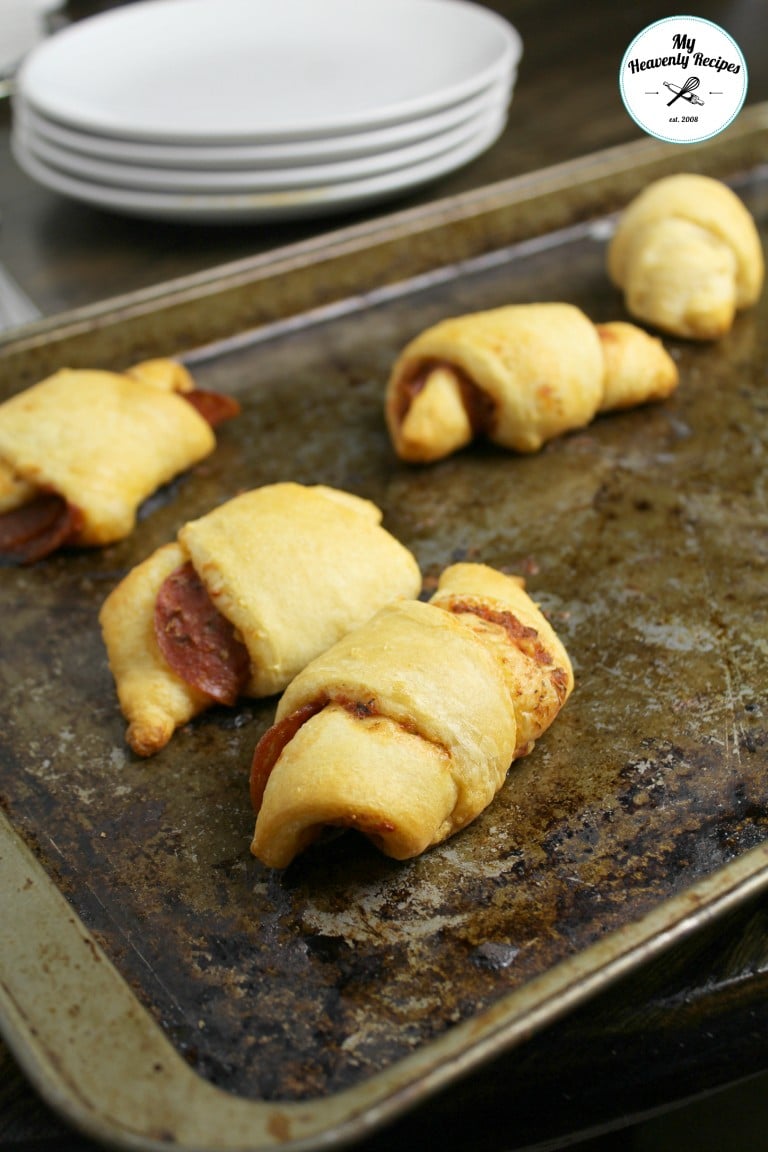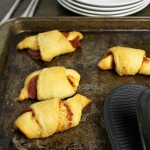 Pepperoni Stuffed Pillsbury Crescents
Whether you need a quick side dish for dinner or a appetizer for a party these Pepperoni Stuffed Pillsbury Crescents are super quick and easy to make.
Ingredients
1

Can Pillsbury Crescents

1

C

Hunt's Tomato Sauce

1/2

TSP

Garlic

minced

1

TSP

Italian Seasoning

24

Slices

Pepperoni
Instructions
Place crescents on baking sheet.

In a small bowl whisk together tomato sauce, garlic and italian seasoning.

Spoon sauce mixture on each crescent slice.

Top each crescent with 3 slices of pepperoni.

Roll crescent according to can, large end to the small end.

If you wish you can brush the top of each crescent with melted butter for a golden color!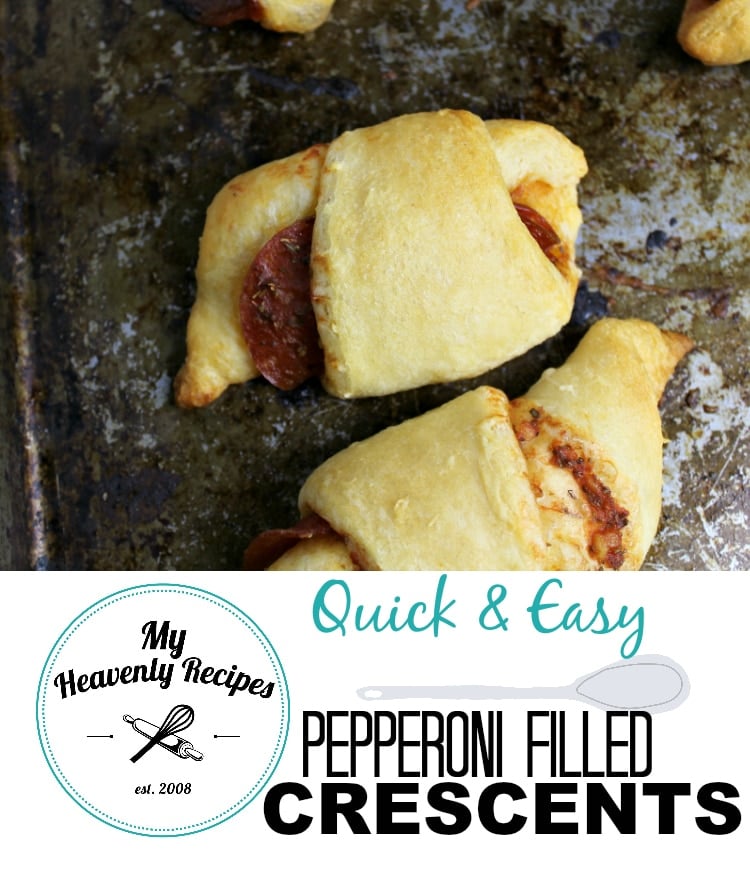 Be sure to Submit a Recipe so that I can feature it on the site once you've made this dish! See you soon 😉
Enter your Name and Email Address Below to receive a email when a new recipe is published!
I PROMISE I won't sell your info to those scammer people!