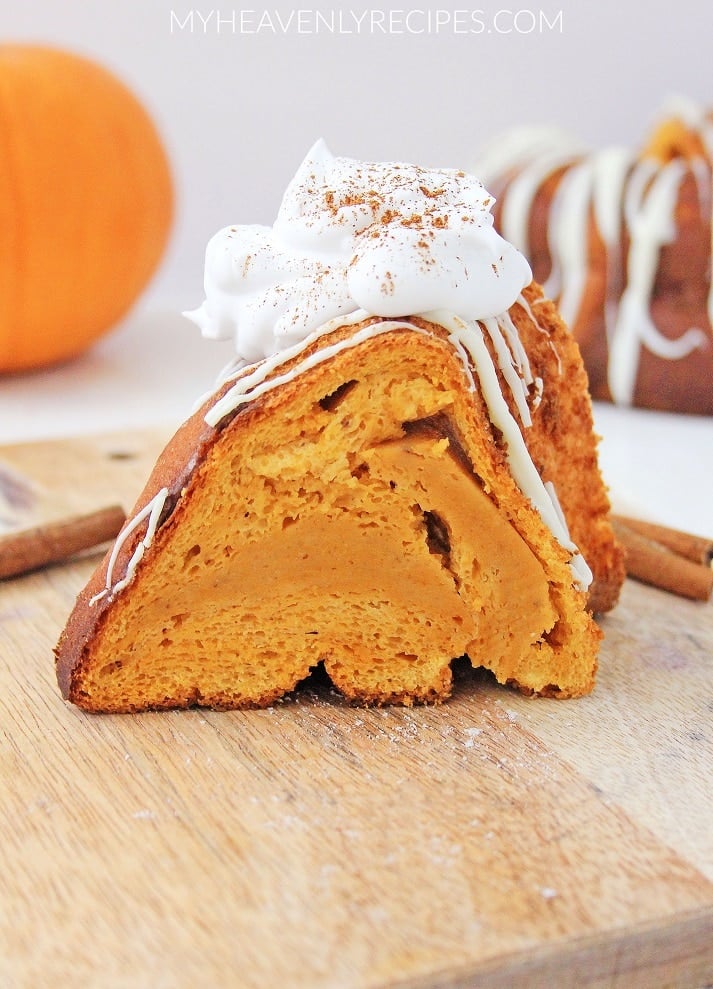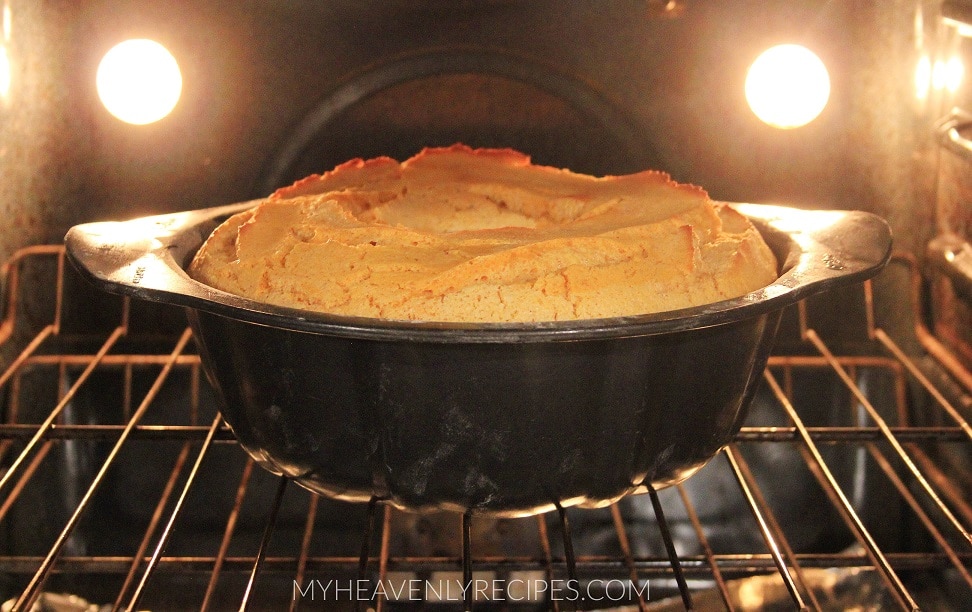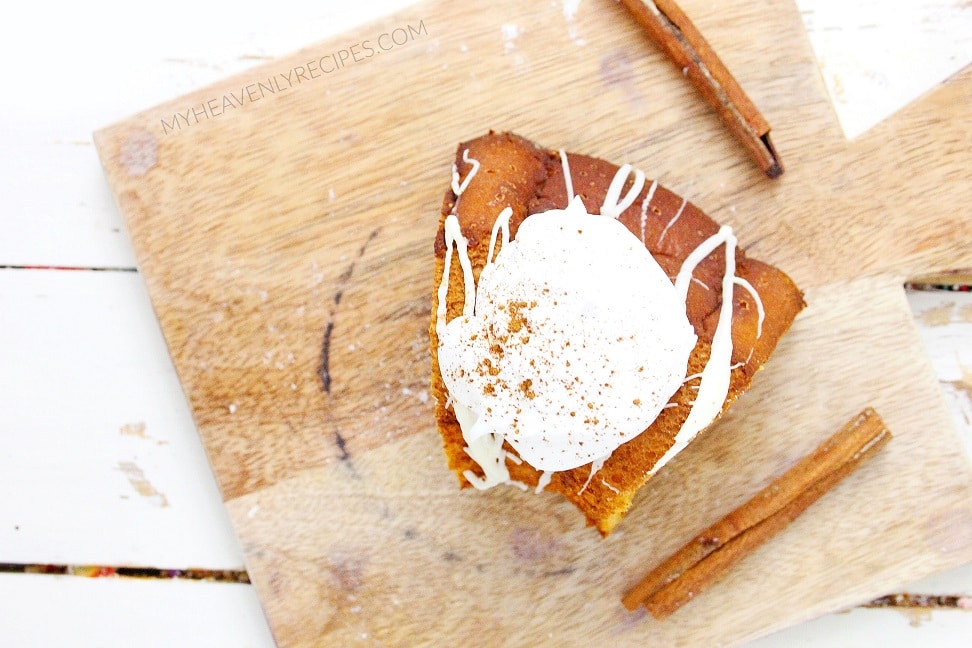 Pumpkin Angel Food Cake
Ingredients
1

cup

of canned pumpkin

1

teaspoon

of cinnamon

1

teaspoon

of pumpkin pie spice

½

teaspoon

of vanilla

1

Angel food cake mix

White chocolate – melt and drizzle

Whipped cream
Instructions
Preheat oven to 350 degrees F.

In a Medium bowl, combine the pumpkin, cinnamon, pumpkin pie spice and Vanilla, and stir well to blend all ingredients. Make the Angel food cake mix according to package directions, in a stand mixer, and mix until light and fluffy. Put two cups of the Angel food cake mix into the bowl with the pumpkin, and stir to blend. Gently fold the pumpkin mixture into the rest of the Angel food cake, and pour the Angel food cake mixture into an Angel food cake pan, or a Bundt pan. Do not grease or flour the pan.

Bake the pumpkin Angel food cake for 40 to 45 minutes on the lowest oven rack, and when the cake is golden brown on top, and springs back when touched it should be done, if not, leave another 5 minutes. Remove the cake from the oven, and run a knife around the edges and middle to loosen the cake. Invert the cake onto a cake plate, and let the cake cool before removing the pan. After about 30 minutes try to remove the pan, it should come off the cake easily.

When the cake has cooled, melt white chocolate in the microwave, and drizzle over the cake. Top with Whipped cream and cinnamon. Serve, and Enjoy!