This post may contain affiliate links, read our
Disclosure Policy
for more information. As an Amazon Associate I earn from qualifying purchases, thank you!
It's no surprise to any of my friends that I have become a Shakeology junkie. So these Chocolate Protein Balls with the Shakeology Chocolate mix and knew it was right up my alley when I saw the recipe.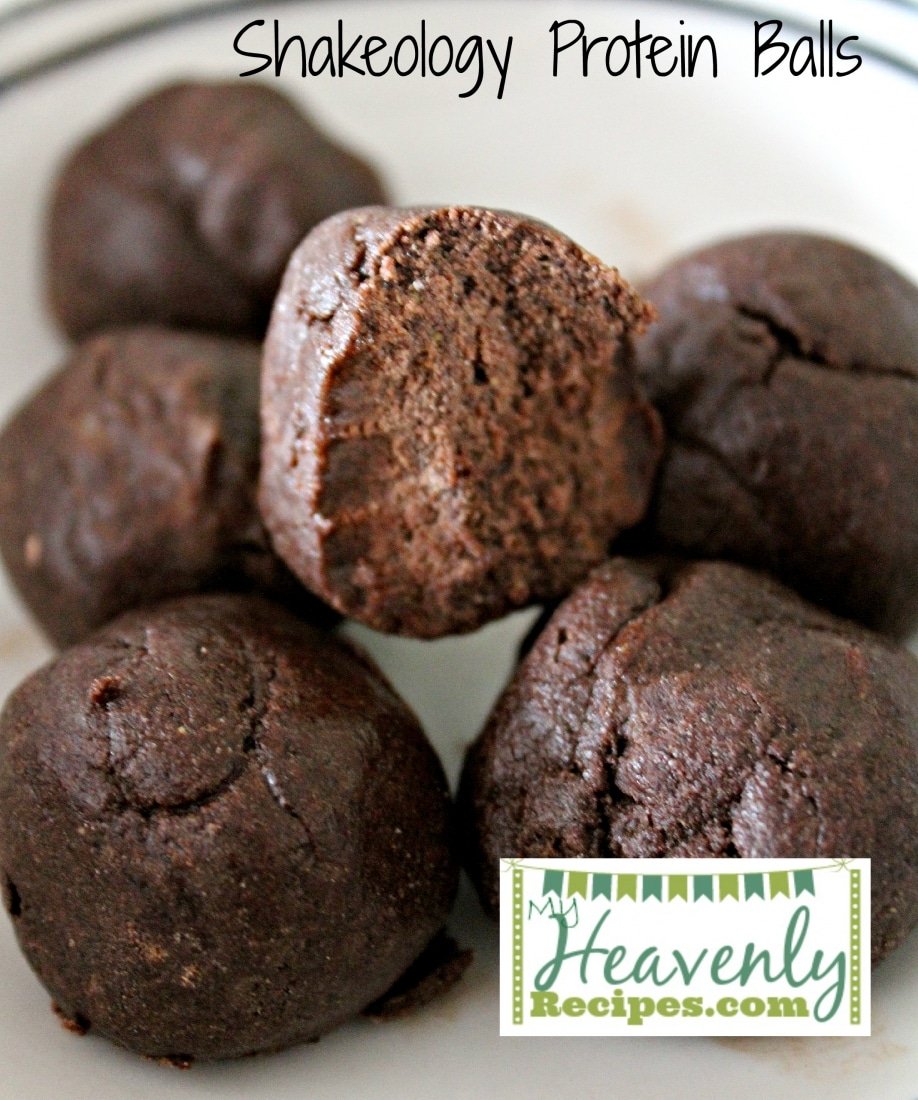 For those who don't know me personally the past year has been one of me finding myself, being selfish and putting myself first and getting my life back together. I've found workouts as a stress reliever and feel like complete and total crap if I don't get a workout in. I had done a 90 workout challenge with a few ladies in my Moms group and was looking to get into something a bit more challenging.
After a bit of research I ended up in the hands of Beachbody Coach, Amy Grasso. Come to find out she lives about an hour from me and has been helpful in my switch over to Shaun T programs. It was just recently that I realized I can put my love of being a better self with my love of helping others and have became a Beachbody Coach myself!
I'm super excited about what this new journey has in store for me. I know how I have changed and the greatness that comes with the results. I want others to feel that exact same happiness and to embrace their bodies, the struggles and the amazing results that will happen.
Anyway.
Amy shared this recipe a few weeks ago and I had to try it. I've not had a lot of sweets and thought this would be a nice healthy alternative to the brownies that I was craving. I will tell you that TT even ate two of them. I bet she would've eaten all of them, but, we were called to school to remove a stone out of beanies mouth….
Ingredients
1 packet(or scoop) of chocolate Shakeology
1 tsp pure maple syrup
1 tsp creamy peanut butter, melted
2 tsp melted coconut oil (organic, non-refinded)
Directions
Mix all together to achieve a doughy consistency. Roll into balls and place in freezer or fridge!
You DO NOT want to leave these out on the counter. They will become hollow and loose their form.
I can't wait for you to try these and tell me how you enjoyed them!
If you would like to learn more you can visit my site at BeachBody and Shakeology!