Cinnamon Apples are a quick and easy way to add a fruit to your table.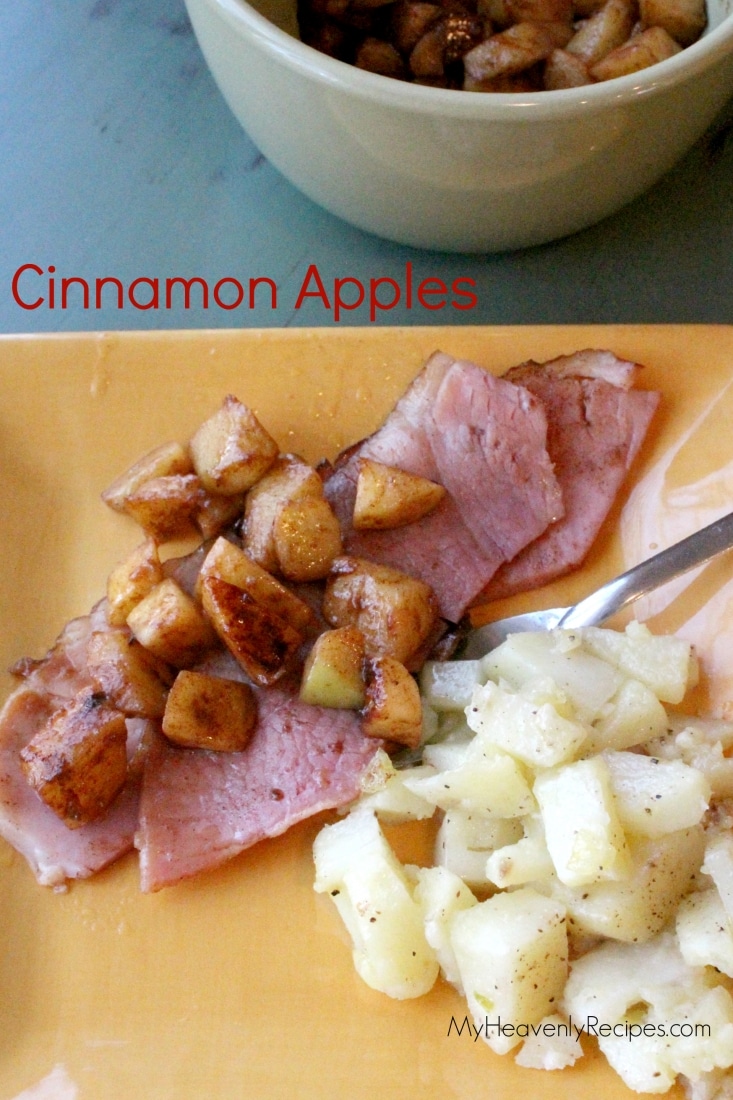 My son is a little over a year old and the kid is the best eater I've ever met in my life. He eats Stuffed Peppers, eggs and even Strawberry Salad…I swear he does! So I just keep feeding him until he refuses to eat something…the kid will even eat asparagus!
Now my girls are the pickiest of the pickiest. It's chicken nuggets and french fries, with the occasional plain hamburger or Skyline. So I've put my foot down these past few months and have been making one meal. If they don't eat, they don't eat until the next time we sit at the table for food. Let me tell you at first the girls were STARVING. But, they quickly realized Momma wasn't playing and now while they may still bitch a bit, they are willing to give it a try. That's better than nothing…..I guess!
So TT girl LOVES apples. She typically eats AT LEAST one a day. When I made these Cinnamon Apples the first time she pushed them aside. I made them the second time and she devoured what was on her plate and received seconds.
My most favorite way to serve these Cinnamon Apples are over ham…it's so gooood!
I hope your family enjoy these Cinnamon Apples as much as mine do!
Ingredients
2 TBSP Butter
4-5 Medium Apples, peeled and diced
1 TBSP Sugar
2 TBSP Ground Cinnamon
Directions
In a large skillet melt butter. Add in medium apples and coat with butter. Sprinkle in the sugar and cinnamon and stir. Cook on medium low for 8-10 minutes until the apples become soft.
I love to see what you are creating in your kitchens! Feel free to share your results of this Cinnamon Apples Recipe with me on Facebook or Instagram. And, be sure to follow me over on Pinterest for more Heavenly Recipes.