The BEST Instant Pot recipes are the ones you make yourself! Check out these 20 easy and delicious Insta Pot Recipes to help you cook quick and easy meals.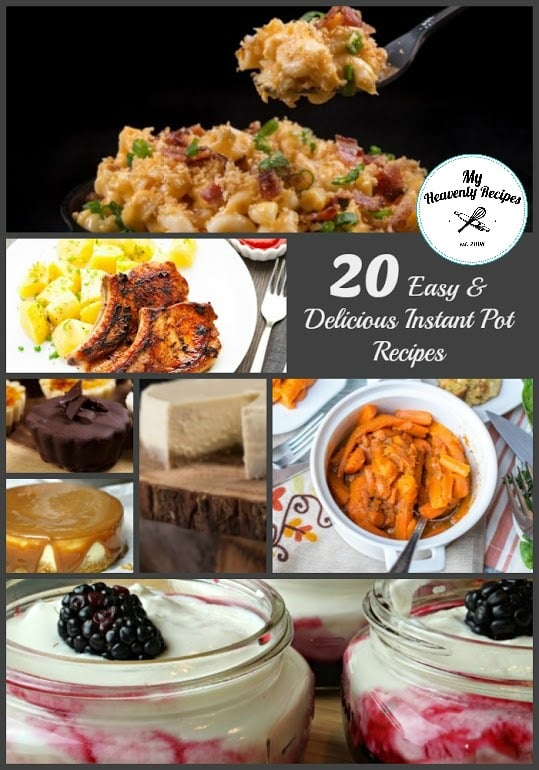 Honestly, I'm just going to put this out there – I'm SCARED of the Insta Pot. Like seriously. All I think of when I hear pressure cooker is the Boston Marathon bombings. So, I will probably never own one, yet alone use one, but, that doesn't mean I can't do a roundup of the best Instant Pot recipes for you!
These recipes are from bloggers that I know who have legit recipes!
Want to share one of your favorite Instant Pot Recipes with me?
Feel free to do so HERE. I'll be happy to feature your recipe for other Instant Pot fans!
Best Instant Pot Recipes
3 Ingredient Crockpot BBQ Chicken Wings
Instant Pot BBQ  Chicken Sliders
Pressure Cooker Salsa Chicken Burrito Bowls
Quick Pressure Cooker Potato Salad
Pressure Cooker All-Beef Ancho and Anaheim Chili
Pressure Cooker Butternut Cauliflower Soup
And we can't have all of these delicious recipes without talking about dessert….
Best Instant Pot Recipes for Dessert
Instant Pot New York Cheesecake