This post may contain affiliate links, read our
Disclosure Policy
for more information. As an Amazon Associate I earn from qualifying purchases, thank you!
Who says that cooking or baking has to be difficult? I try to create simple recipes in my kitchen as much as I possibly can and share them with you to enjoy.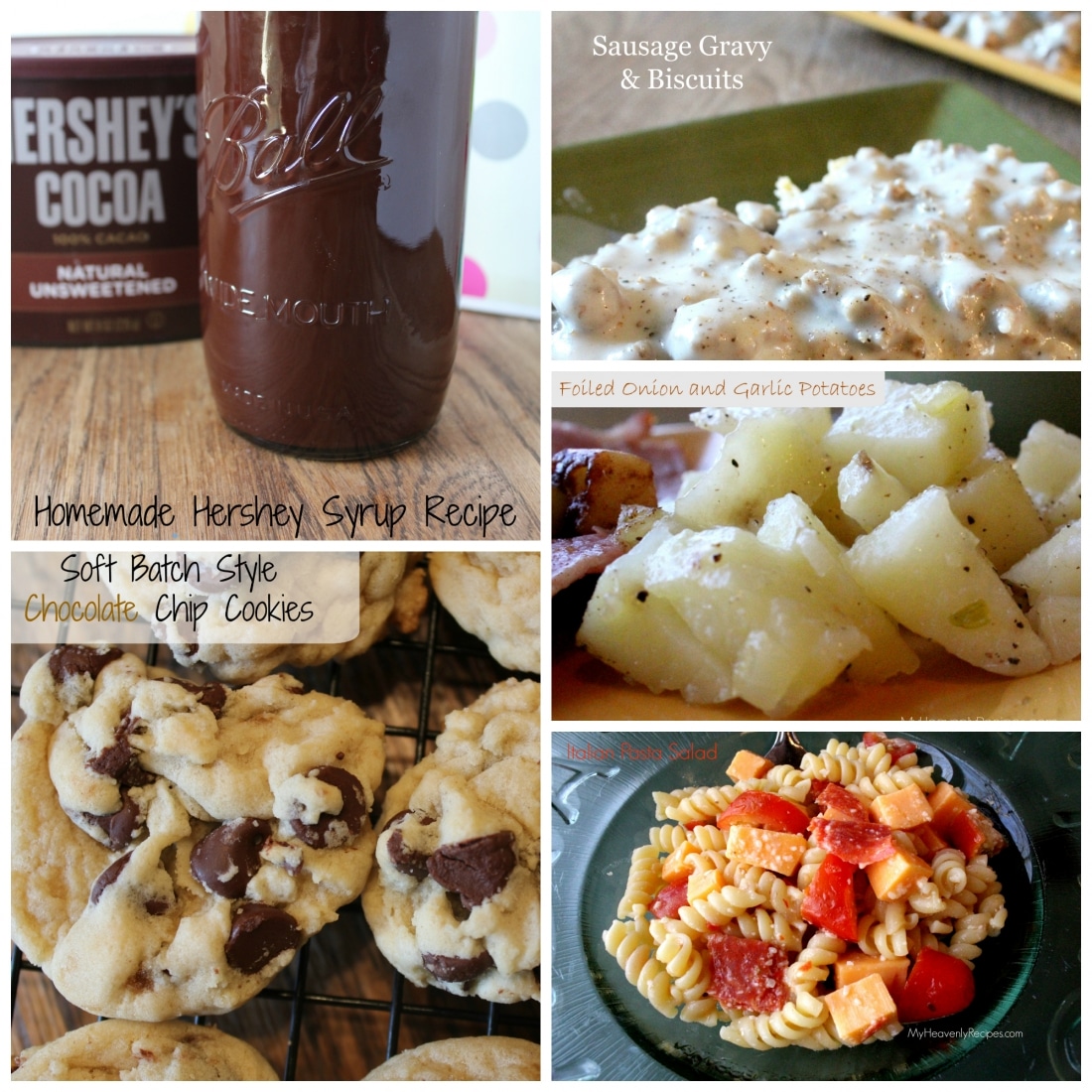 Here's my top 5 Super Simple Recipes that I want you to make this week:
Biscuits and Gravy – You can totally make the gravy ahead of time (or double the recipe) and serve for breakfast all week. The longest part of this Biscuit and Gravy Recipe is waiting for the biscuits to cook!
Homemade Hershey Syrup Recipe – You'll never buy store bought Hershey Syrup ever again. This literally takes less than 5 minutes to make and is soooo good! I love giving this one as a gift 😉
Onion & Garlic Potatoes – If you can use a knife to dice and chop you are in! This recipes involves 4 ingredients that you have on hand and can be cooked over a fire. A GREAT camping recipe for sure.
My Famous Chocolate Chip Cookies – My friends and family rant and rave about these cookies. The trick is to chill them even for just 10 minutes. It really does make all the difference in the world!
Italian Pasta Salad – This is a great recipe that allows you to throw in ingredients that you have on hand and use vegetables that your family enjoys.
People often say that they can't make XYZ because it's so hard. I'm here to tell you cooking and baking doesn't have to be hard. Get over your fears with these 5 Super Simple Recipes that you need to make this week.
Once you've conquered the fear and realize how delicious and easy food can be it will get you excited. You'll notice yourself in the kitchen more creating your own Heavenly Recipes for your family!
I love to see what you are creating in your kitchens! Feel free to share your results of these recipes with me on Facebook or Instagram. And, be sure to follow me over on Pinterest for more Heavenly Recipes.