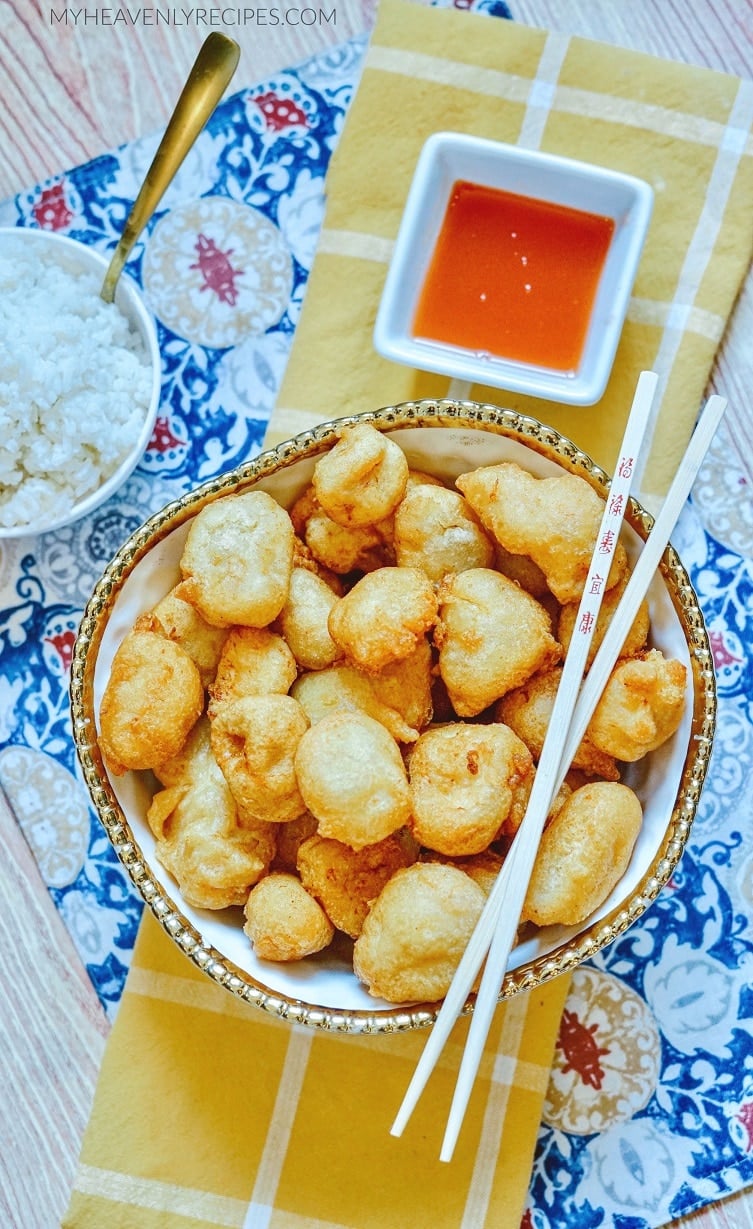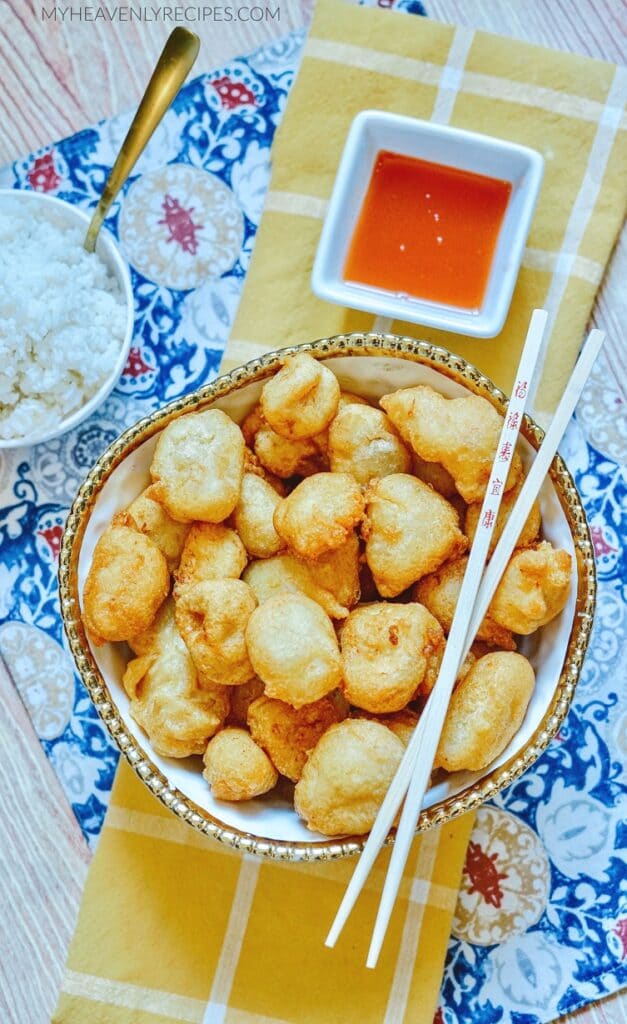 How to Make Breaded Sweet & Sour Chicken like Chinese Restaurants
Every time I went to a chinese restaurant and got take-out, i'd always request the sweet and sour chicken. It always was so perfectly golden, crunchy, and had a thick breading. I always wondered how they made them so perfect, but after experimenting I found the answer!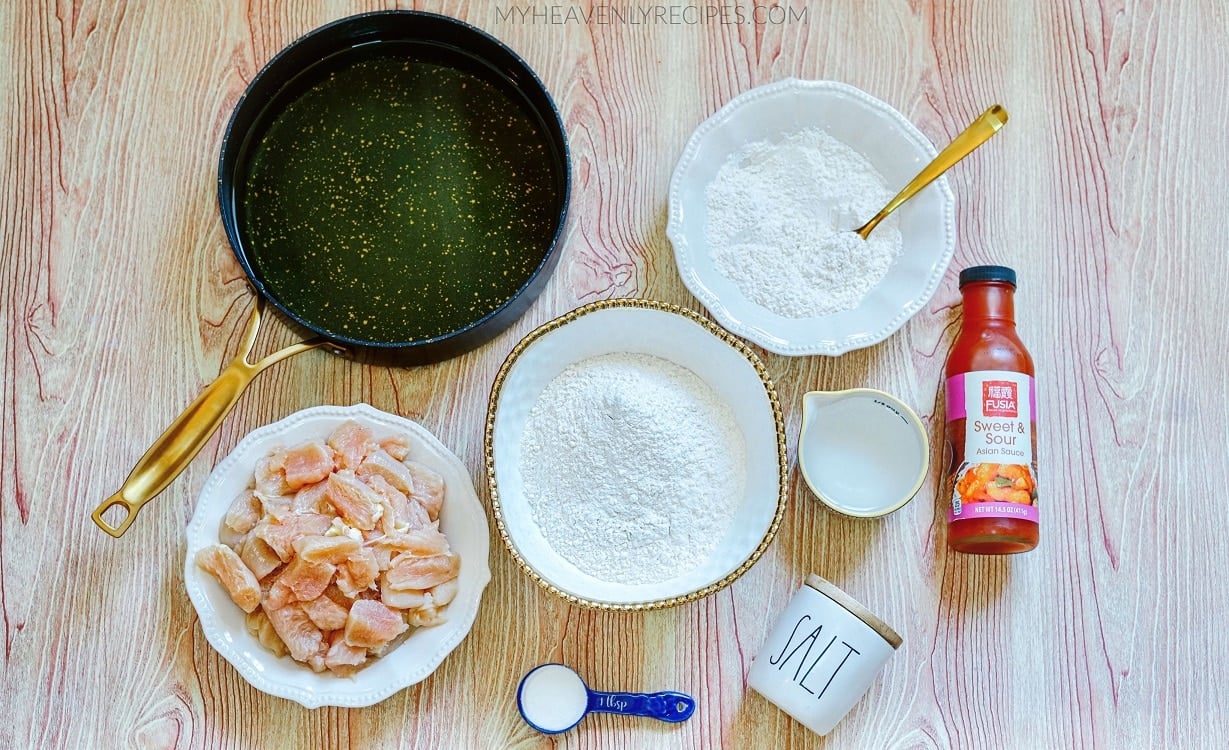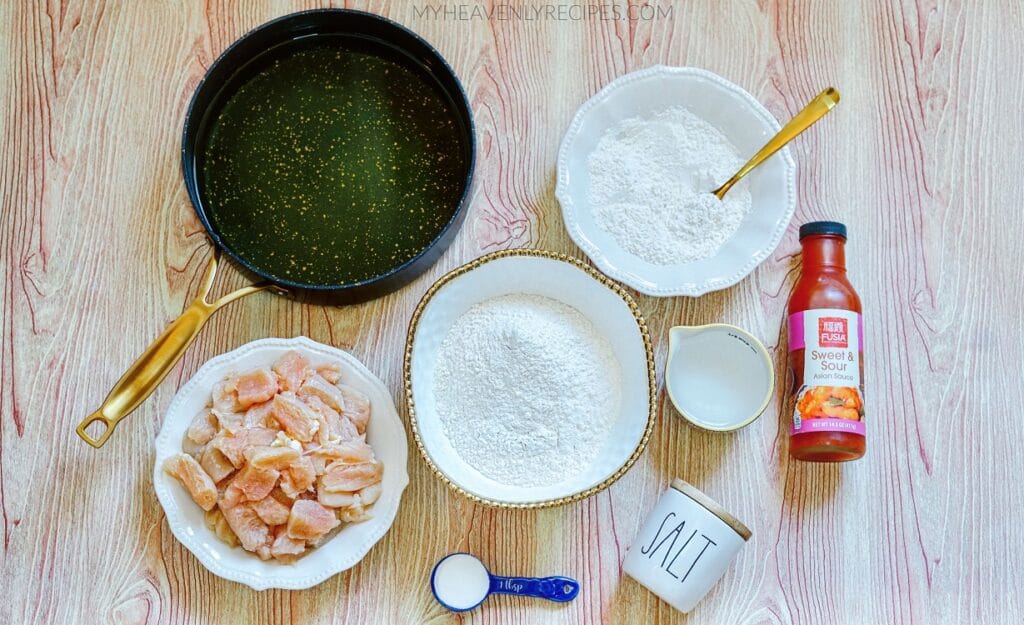 The key to this recipe is using self rising flour! This is the type of flour Chinese restaurants use to make the chicken balls puffy! Self Rising flour is located at all grocery stores for the same price as all purpose flour. Super easy to find! However most novice cooks have never heard of it 😉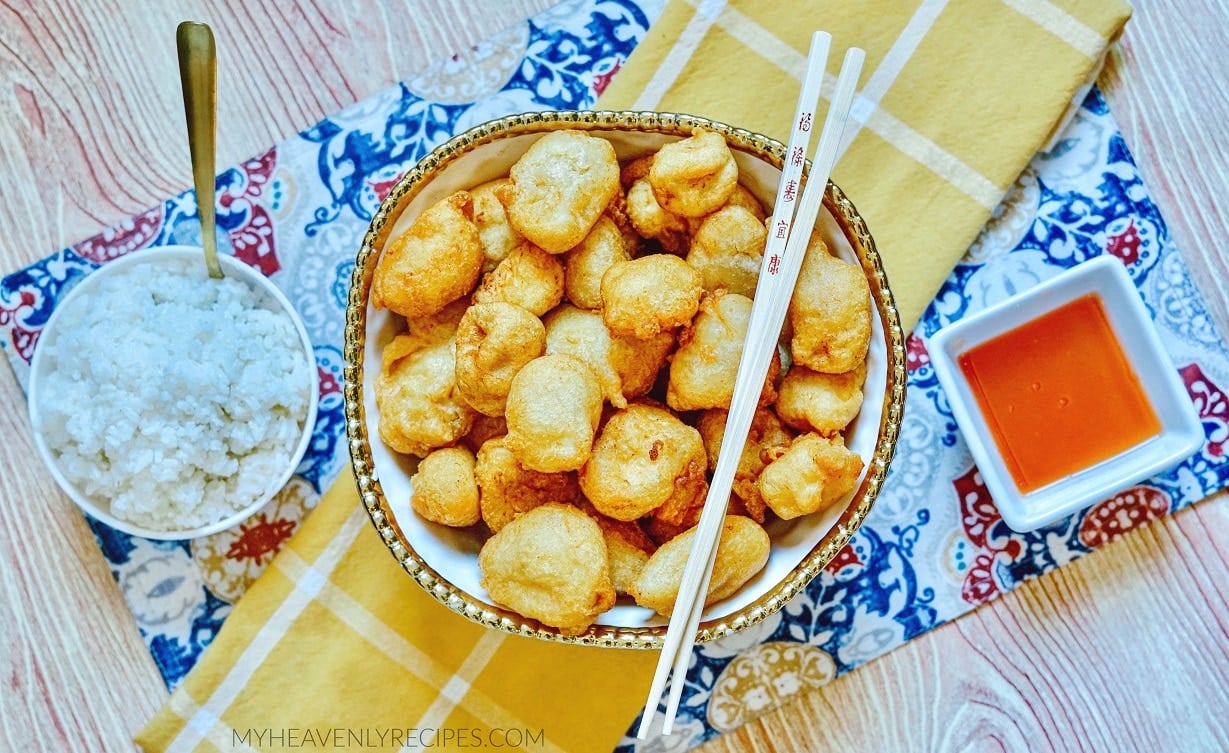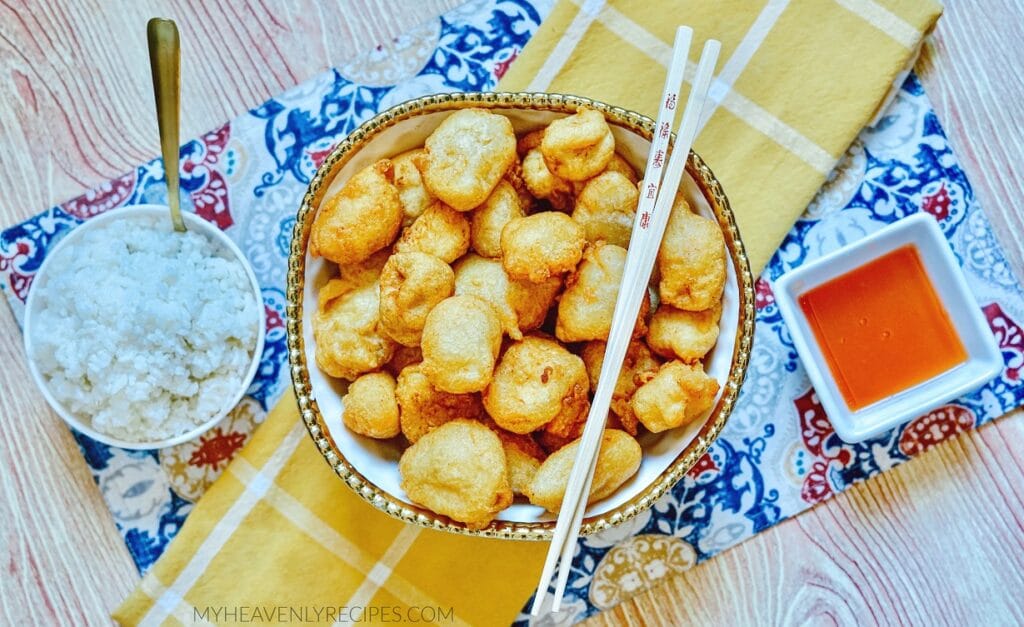 Crunchy and moist on the inside, so perfect!
Sweet & Sour Chicken Balls
Instructions
In a large pan, heat the vegetable oil on medium heat. If you heat too high, the batter will burn before the chicken cooks all the way through.

Place a 1/2 cup self-rising flour in a bowl and set to the side.

In a large mixing bowl, pour the remaining 1 cup flour, 1tbs sugar & 1/2 cup water.

Mix well.

Paper towel dry as much excess moisture from the chicken cubes as possible & then roll each cube in the 1/2 cup of flour you previously set aside.

Then dunk each cube in the flour/water mixture & fry in the heated oil.

Fry until golden brown. About 6 minutes turning frequently for even cooking.

Serve with sweet & sour sauce & enjoy!
Try These Reader Favorite Dinner Recipes
Quite a few of our Dinner Recipes have been very popular across social media. Here's a few of our readers favorite dinner recipes that we hope you'll also try!