This post may contain affiliate links, read our
Disclosure Policy
for more information. As an Amazon Associate I earn from qualifying purchases, thank you!
How to Make Halloween Waffles
Make a fun Halloween/fall inspired breakfast for your family this year…candy corn waffles!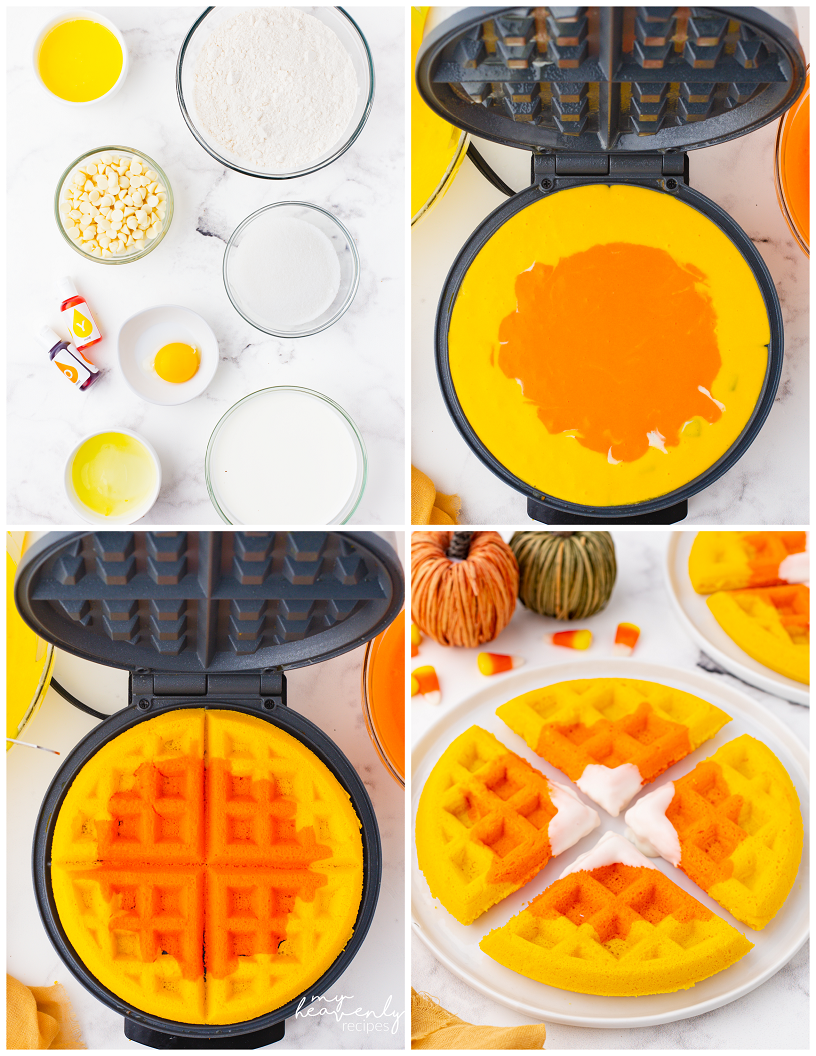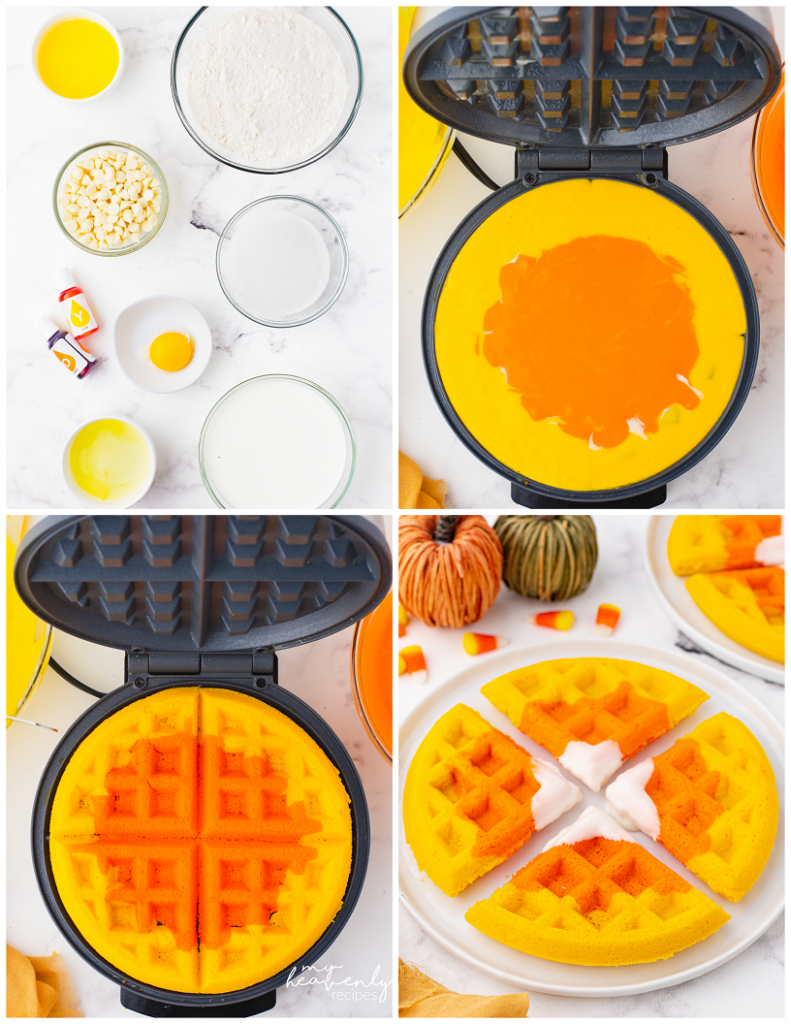 It's quite easy to make and it will impress your kids for sure!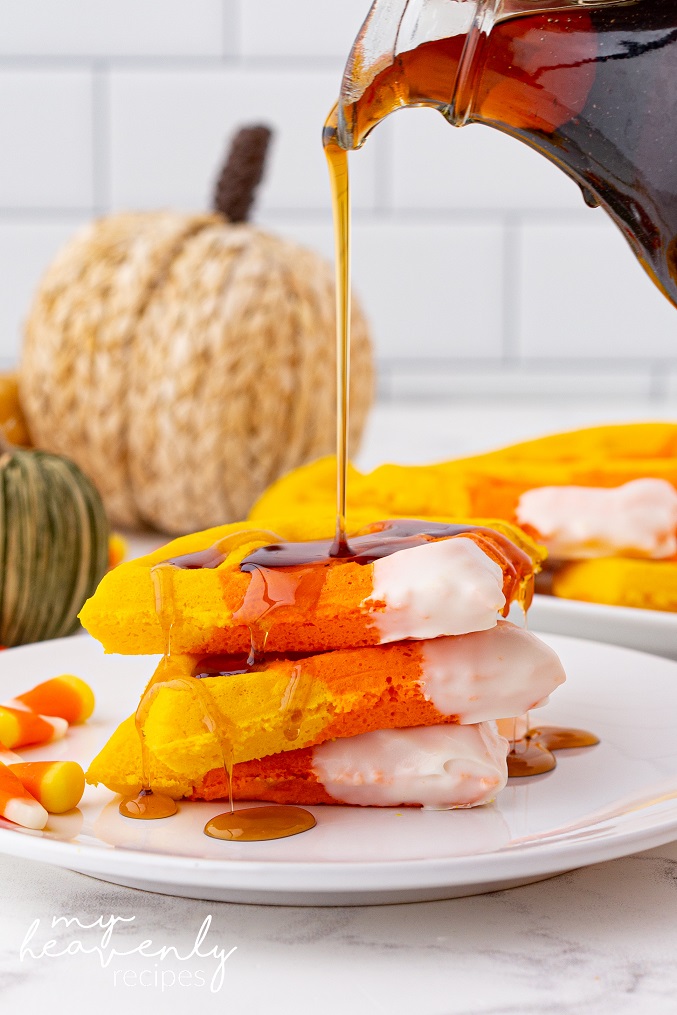 Candy Corn Waffles
Ingredients
– 1 ¾ cups buttermilk pancake mix

spooned and leveled

– ½ cup granulated white sugar

– 1 large egg

separated

– 1 ¼ cup half and half

– 3 Tablespoons salted butter

melted

– Melting White Chocolate Wafers

– Orange food coloring

– Yellow food coloring

– Maple Syrup

optional garnish
Instructions
Preheat your waffle iron and grease it with cooking spray if necessary.

In a large mixing bowl, whisk together the pancake mix and granulated white sugar until combined.

Use a hand or stand mixer to beat the egg white in a medium mixing bowl until soft peaks form, about 2-4 minutes.

To the dry mixture, add in the egg yoke, half and half and salted butter and mix gently, just until combined.

Gently fold the egg whites into the waffle mixture until completely combined.

Split the mixture into two different bowls.

Add orange dye into one bowl and yellow dye into another bowl; mix until blended.

Use your waffle's measuring cup, pour about ¼ cup of orange waffle batter into your waffle maker (in the middle) and pour about ⅓ cup of yellow waffle batter on the outside of the orange batter, close and allow it to cook until it beeps. For most waffle makers you want to have it set to a medium setting, such as a 3. It should cook for 3-5 minutes.

Follow the manufacturer's directions for your waffle maker for best results.

Remove the hot waffle and repeat until you use all of the waffle batter.

Cut the waffle into fours.

Melt the white chocolate in a microwave safe bowl.

Dip the pointy edge of the waffle into chocolate.

Let it sit until chocolate hardens.

Serve with maple syrup, optional.