This post may contain affiliate links, read our
Disclosure Policy
for more information. As an Amazon Associate I earn from qualifying purchases, thank you!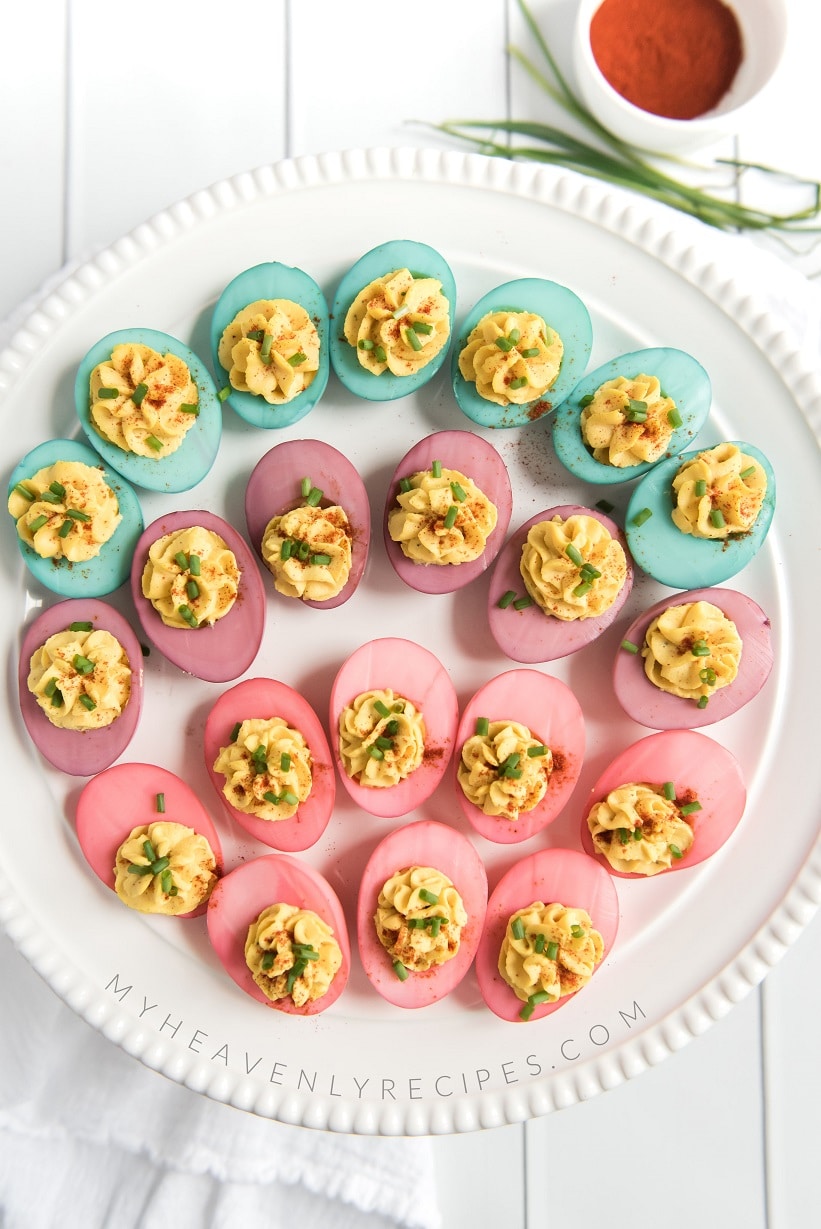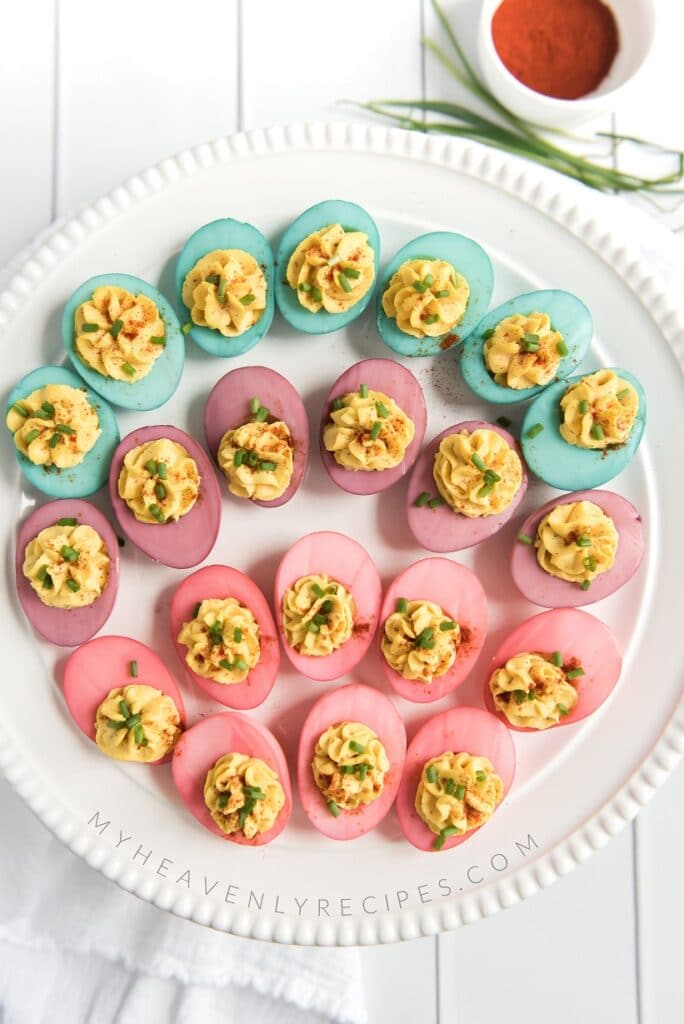 WOW your guests this year at Easter by making these gorgeous pastel colored deviled eggs! They are super easy to make and the kids can even get involved!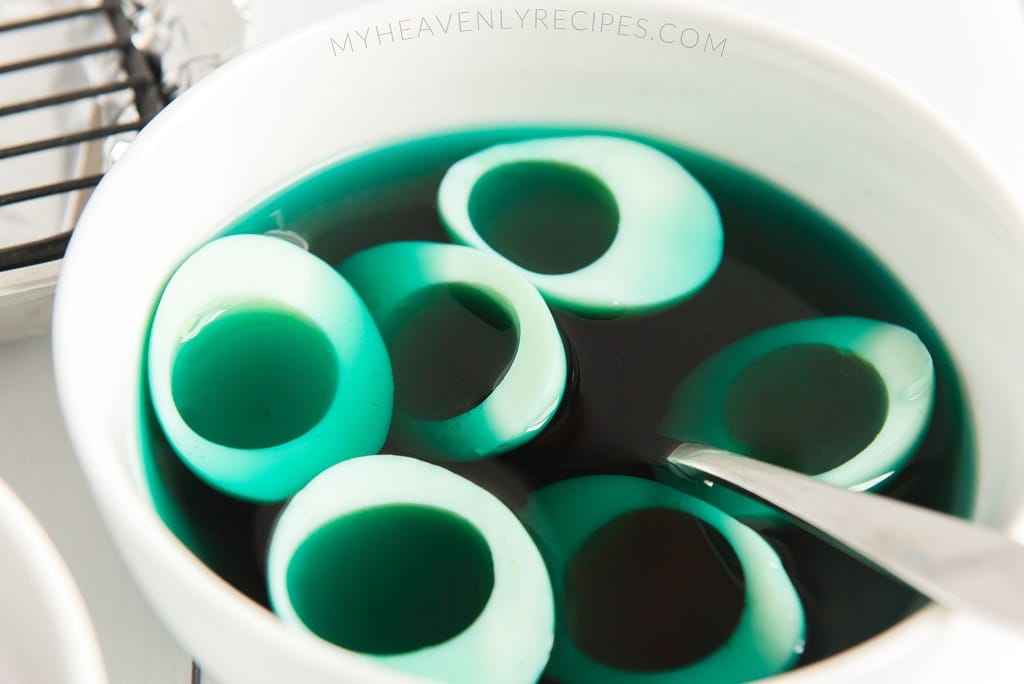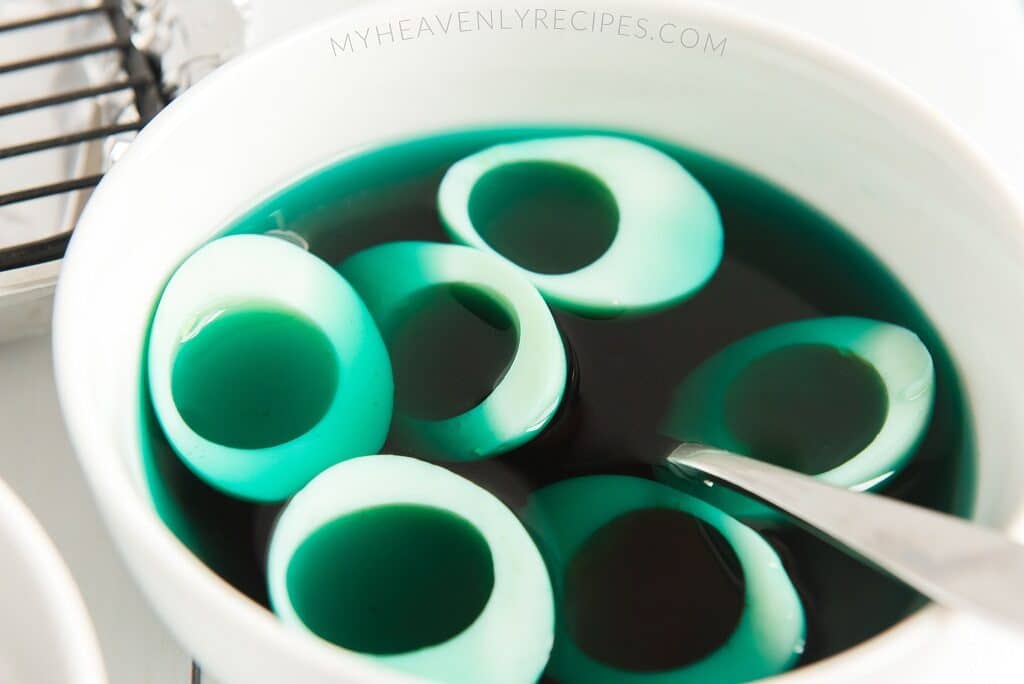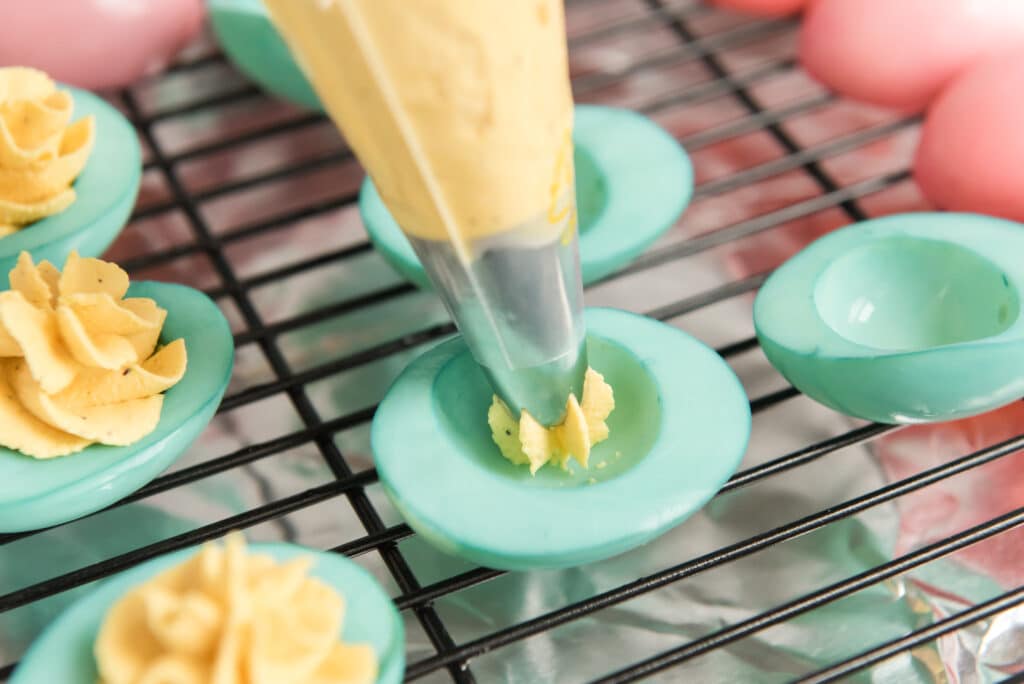 Not to mention the filling is fantastic!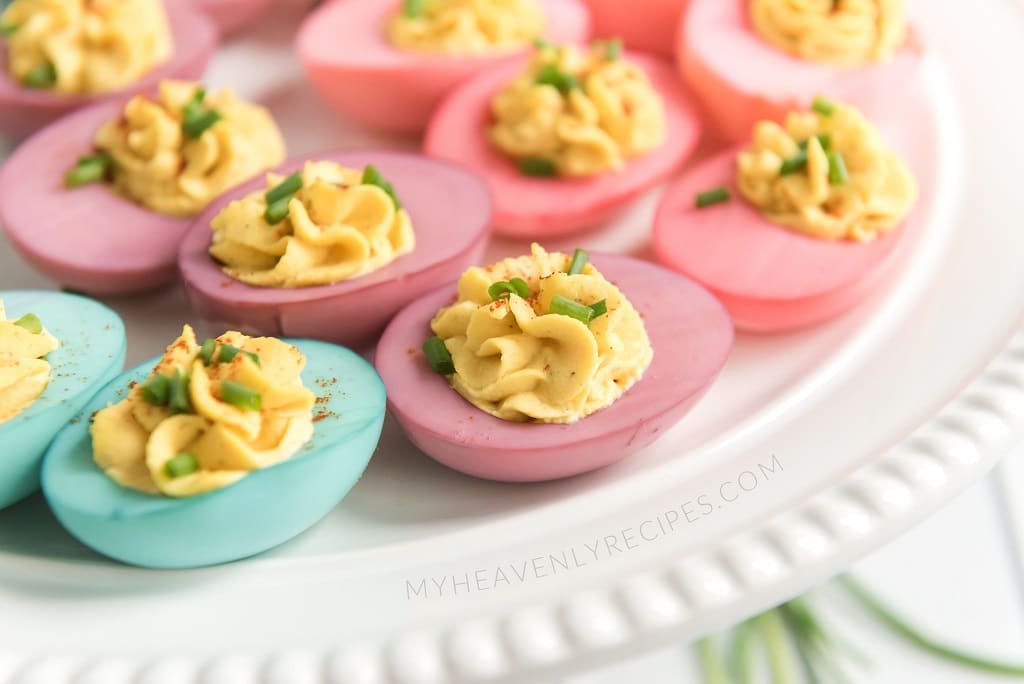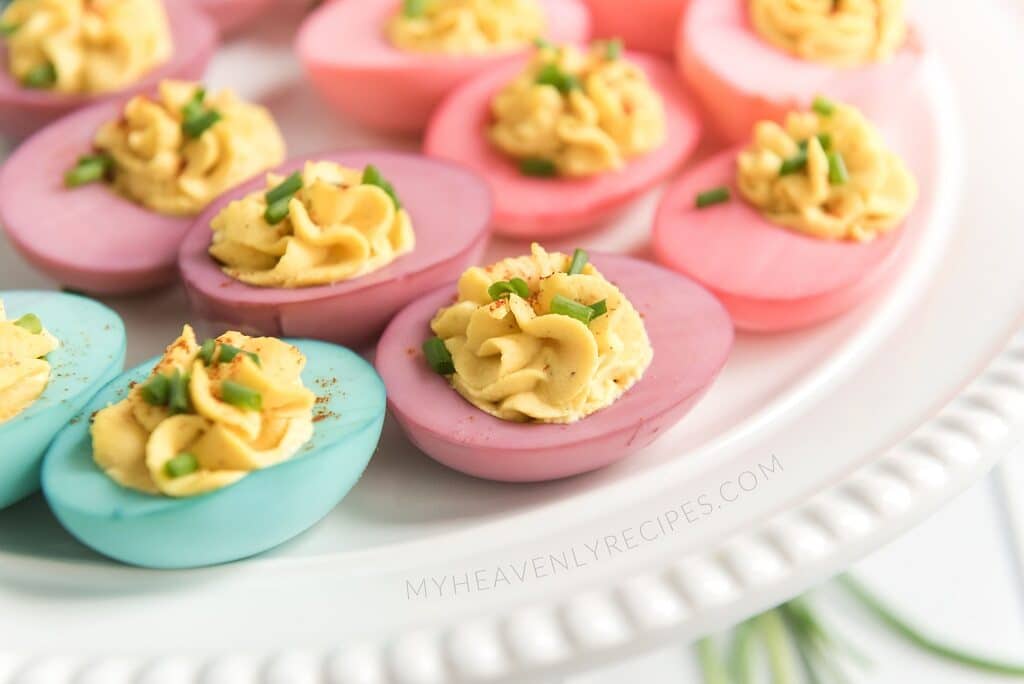 Colored Easter Deviled Eggs
Ingredients
12

large eggs

½

cup

mayonnaise

2

tsp

yellow mustard

¼

tsp

red wine vinegar

1

tsp

granulated sugar

¼

tsp

garlic

salt and pepper to taste

liquid food coloring

in the colors: red, yellow, green, and blue

6

tsp

white vinegar

divided

Garnish: Paprika and chives
Instructions
Place eggs in a medium-sized pot. Add water so that it is about 2 inches above the eggs. Bring to a boil. Immediately turn off heat and cover for 12 minutes.

Remove one egg with a slotted spoon, and test to see that the yolk is cooked inside. Once eggs are cooked as desired, remove from the water and transfer to an ice bath.

Allow eggs to cool completely before peeling.

Cut eggs in half lengthwise. Remove yolks by gently squeezing the egg.

In a medium bowl, mash the yolks with a fork. Add mayonnaise, mustard, red wine vinegar, sugar, garlic, and salt and pepper. Mix to combine and set aside.

In a small saucepan, bring water to a boil. Fill 3 separate bowls with 1 cup of boiling water in each. Add 2 tsp of white vinegar to each bowl.

Add liquid food coloring to each bowl to achieve the color you like.*(See Recipe Notes)

Carefully place sliced egg whites into each bowl of dye for 1-2 minutes.* Check to see if the eggs are the desired color. If you would like them to be a little darker, leave in the dye a little longer. Once the desired color is reached, remove and place onto a drying rack with a cookie sheet below to catch the drips.

Allow eggs to dry completely. Fill a piping bag (2D decorating tip attached) with the egg yolk mixture and pipe into sliced egg whites.

Sprinkle with paprika and top with finely chopped chives. Enjoy!
Notes
*To achieve the colors used in the photos, I used McCormick Assorted Food Coloring.
Pastel Blue Green: yellow- 1 drop, blue- 8 drops for 2 minutes
Pastel Pink: blue- 1 drop, red- 10 drops for 1-2 minutes
Pastel Purple: blue- 4 drops, red- 10 drops for 3-4 minutes
Leave eggs in the dye if you would like a darker color. Remove from dye if you would like a lighter color.
I recommend this bacon cooking tray to use as a drying rack. It's perfect for catching drips!
I recommend the Wilton 2D pipe decorating tip for the egg mixture. It really makes the eggs look pretty! Alternatively, a sandwich bag may be used with the corner cut off to pipe the yolk mixture into the egg whites.