This Grilled Chicken Salad with Goat Cheese is one of my favorite go to lunches.
As I set out on my "healthy lifestyle" I quickly began to realize that I needed to be able to have foods on hand that was quick for me to prepare and eat. I would find myself making the kiddos lunch and I would have what they were eating. While the majority of the time they eat a muffin, fruit salad or jelly sandwiches, that's not what I needed to fuel my body. So I found myself just not eating. Which wasn't good.
I would get the shakes, get bad headaches and just felt like crap after having worked out in the morning. I needed to come up with a way that fit into my SAHM lifestyle and allowed me to quickly make my own lunch while I was either preparing the kiddos lunch or while they ate their lunch. This Grilled Chicken Salad with Goat Cheese has become my go-to. Seriously it's so easy and comes together quickly so that I can sit at the table with the littles while they eat their lunch.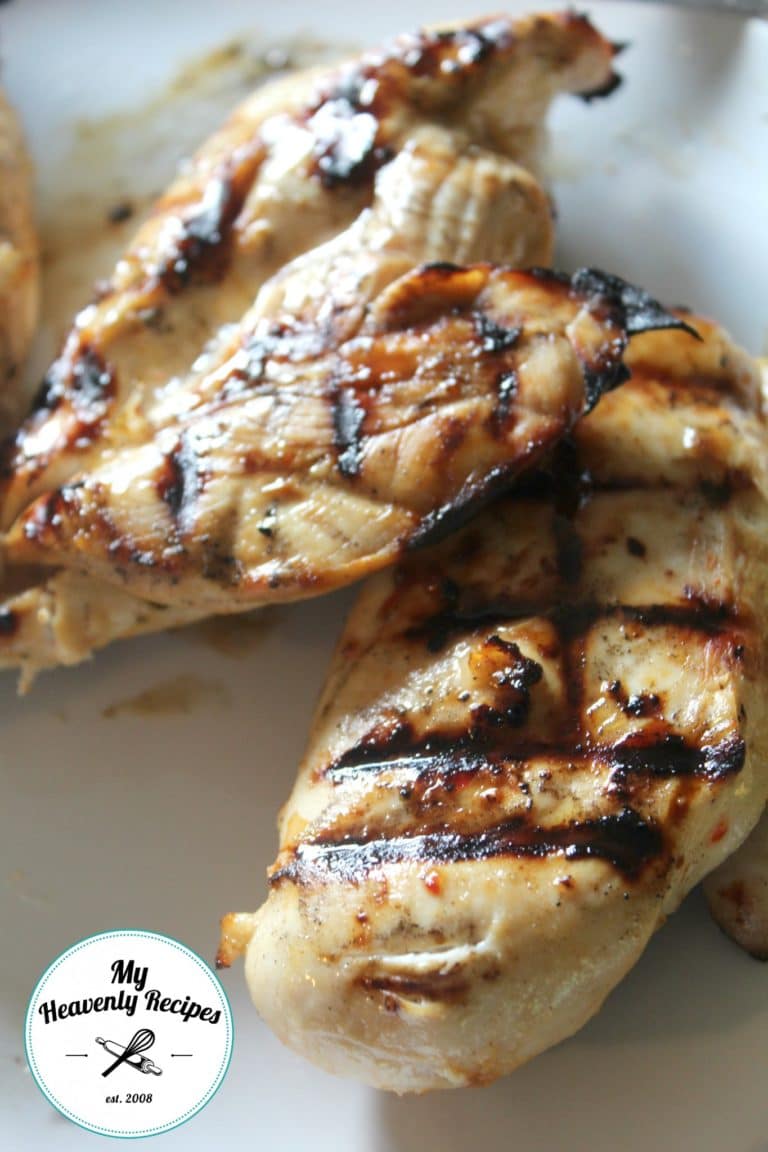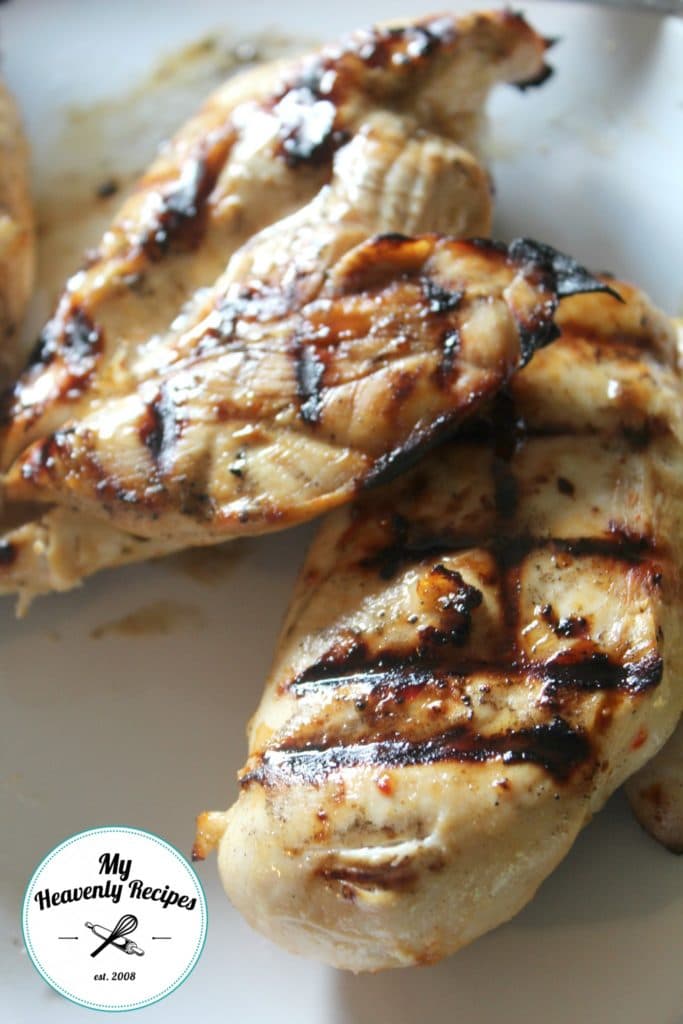 Now this is kinda where Meal Planning comes into play! When I am grilling I'll throw an extra piece or two of chicken on the grill and set aside in the refrigerator. Whether it's marinated or has a seasoning on the chicken breast it makes for a great add on to any salad. Then when I need a quick and easy lunch I'll pull out a handful of cherry tomatoes that I halved using two smalls salad plates, a few cucumbers, two handfuls of a Spring Salad Mix and goat cheese! I'll drizzle on Garlic Expressions and a few croutons and I'm on my way to joining the little kids at the table for lunch!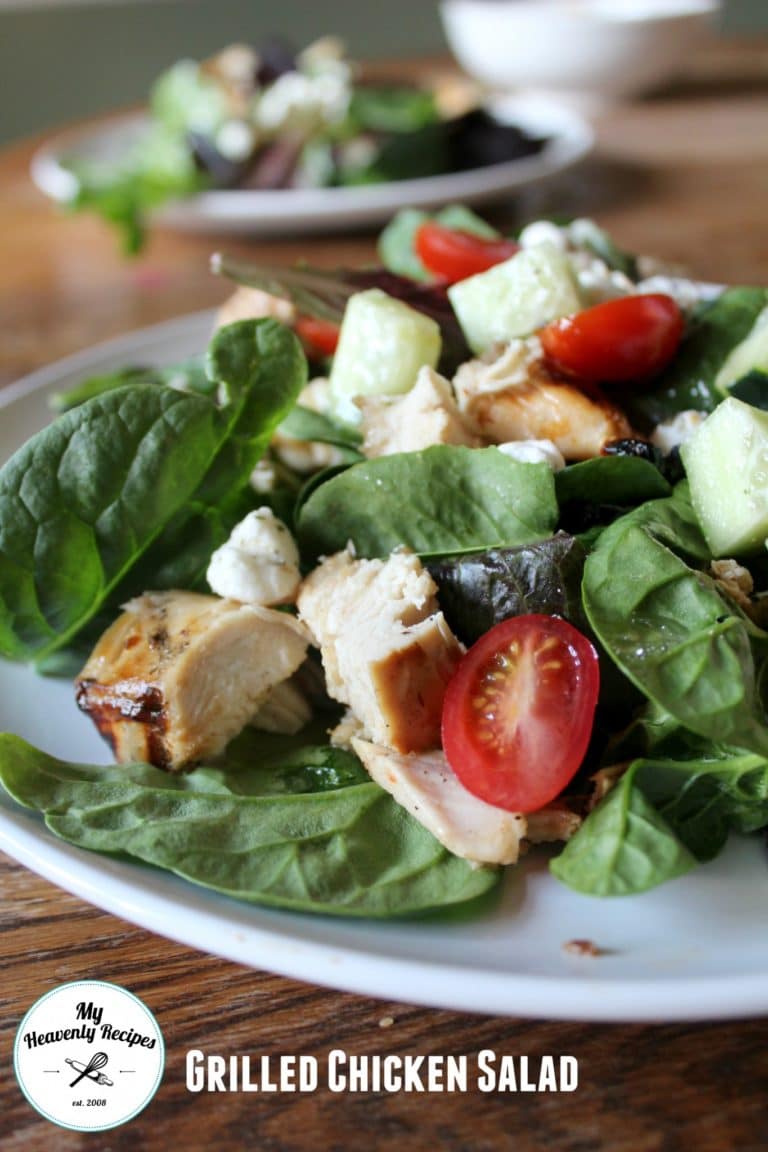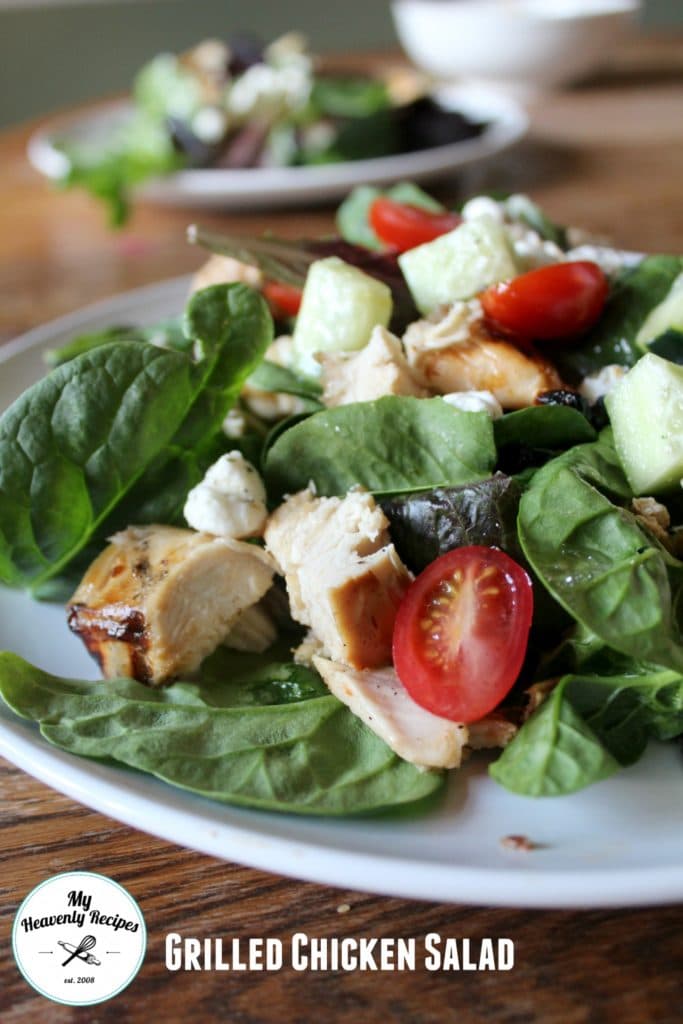 Do you want more salad recipes? Check out a few of my favorites:
This Grilled Chicken Salad is a great light lunch (or dinner!) that is packed full of nutrients, will leave you feeling good and fuel you until snack time!
What is your favorite salad?
Grilled Chicken Salad with Goat Cheese
This Chicken Salad with Goat Cheese is delicious. It's super easy to put together when you have the chicken fully cooked in the refrigerator. Just dice and put your salad together.
Ingredients
½

Grilled Chicken Breast

season and diced

2

C

Spring Mix Salad

½

C

Cucumber

quartered

½

C

Cherry Tomatoes

halved

1-2

TBSP

Goat Cheese

Garlic Expressions

Croutons
Instructions
Place salad on plate, top with chicken breast, cucumber, cherry tomatoes, goat cheese.

Drizzle a light amount of Garlic Expressions onto your salad and finish with your favorite croutons.
Notes
Weight Watchers FreeStyle Plan: 8 SmartPoints per serving
Nutrition
Calories:
412
kcal
|
Carbohydrates:
26
g
|
Protein:
51
g
|
Fat:
10
g
|
Saturated Fat:
3
g
|
Cholesterol:
126
mg
|
Sodium:
372
mg
|
Potassium:
652
mg
|
Fiber:
2
g
|
Sugar:
2
g
|
Vitamin A:
510
IU
|
Vitamin C:
19.1
mg
|
Calcium:
63
mg
|
Iron:
3.5
mg