This post may contain affiliate links, read our
Disclosure Policy
for more information. As an Amazon Associate I earn from qualifying purchases, thank you!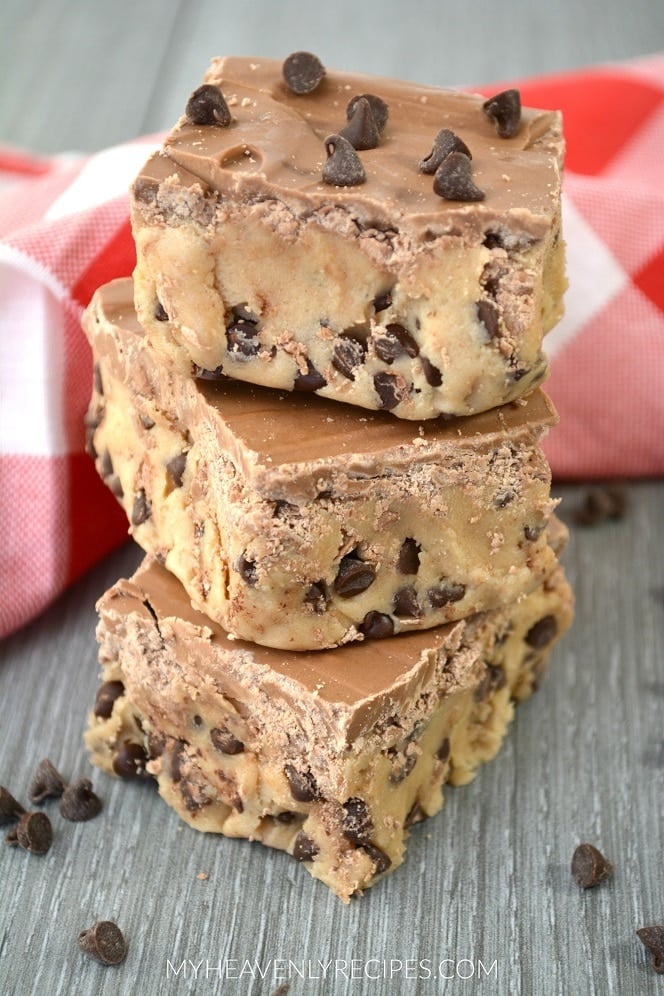 Try these delicious no bake cookie dough bars.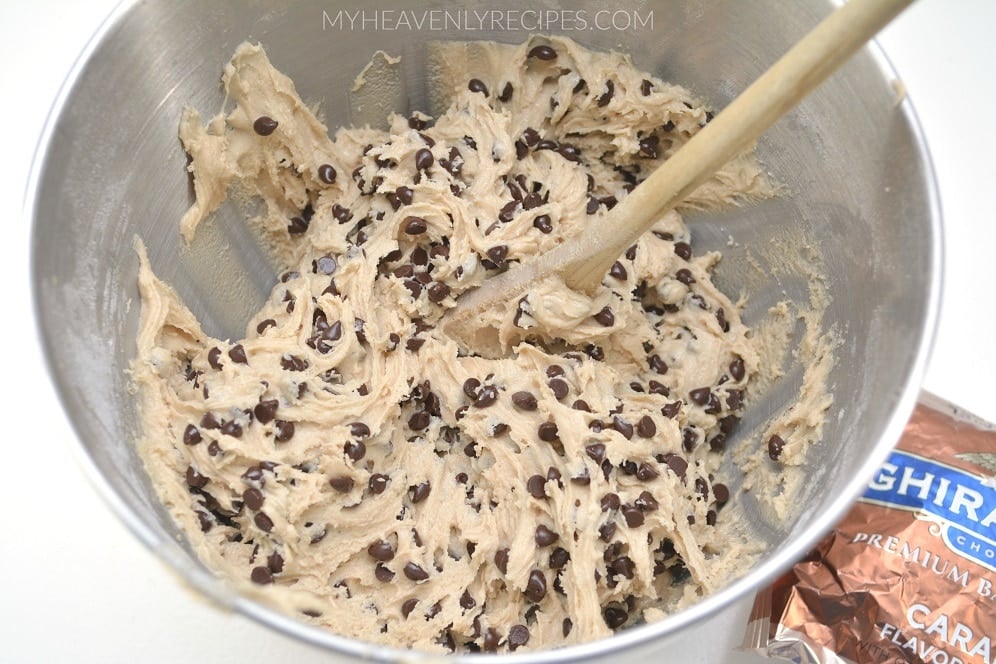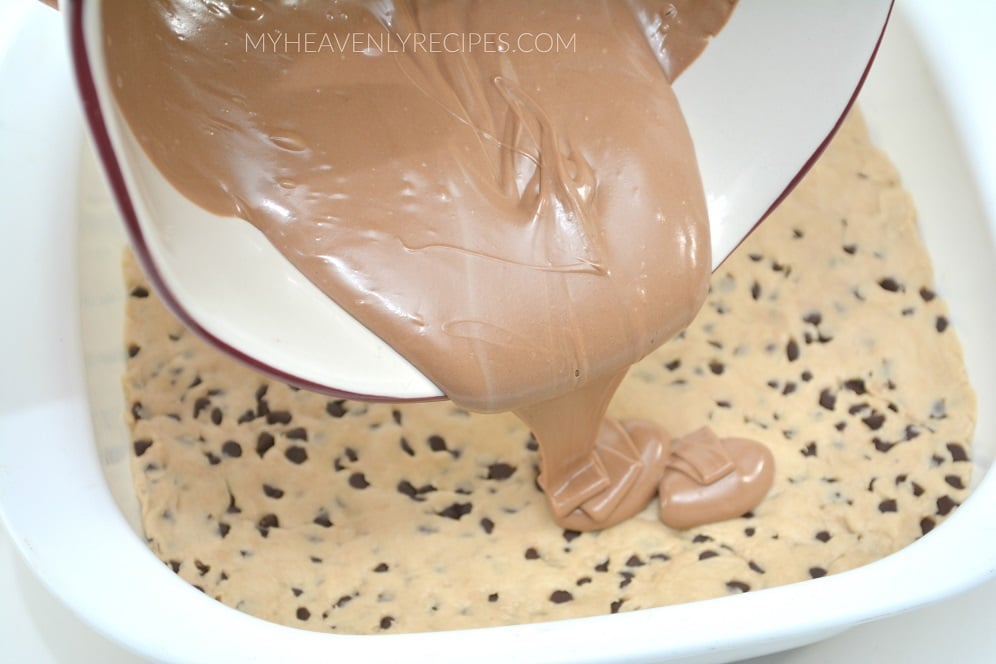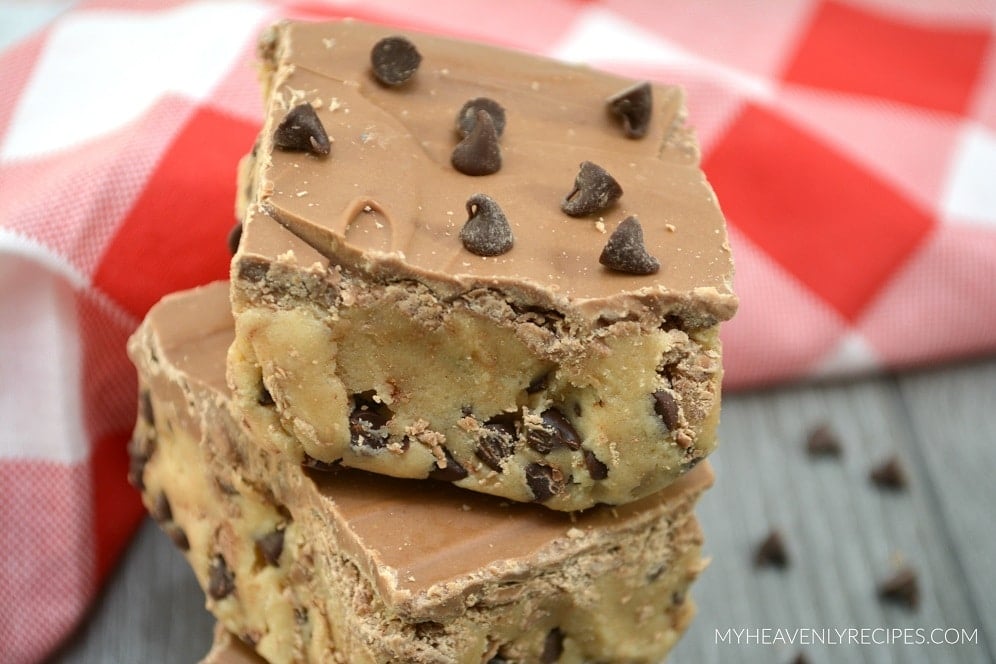 No Bake Cookie Dough Bars
Ingredients
2

c.

Flour

● 1 Stick of butter

● ¾ c. Brown sugar

packed down

● 2 tsp. Vanilla

● ½ tsp. Salt

● 14 oz. Sweetened condensed milk

● 14 oz. Mini chocolate chips

● 10 oz. Caramel flavored candy chips
Instructions
In a mixing bowl, combine 1 stick of butter with ¾ of a cup of brown sugar that has been packed down. You can hand mix if you like, but it is much easier to use a stand mixer. Beat together the sugar and butter until it is light and creamy.

Add in 2 teaspoons of vanilla extract.

Sprinkle in ½ teaspoon of salt.

Pour in 14 oz. of sweetened condensed milk.

Mix in 2 cups of flour, and blend on high until all of the ingredients have combined well.

Turn 10 ounces of mini chocolate chips into the batter by hand just until they are combined well.

In a greased 9 x 9 pan, place the dough, and push down to form a nice even layer.

Place the pan in the freezer for 45 minutes to an hour and then remove.

Once the dough has chilled a bit, you can make the icing. To do this, place a 10 ounce bag of caramel flavored candy chips into a microwave safe bowl. Microwave the chips for one minute, and then remove and stir them. Continue to heat the chips in the microwave at 30 second intervals until they are melted completely.

1Add 4 ounces of mini chocolate chips to the icing mixture, and stir until melted. You can return them to the microwave for 30 seconds if needed to melt the remaining chocolate chips.

1Let the icing mixture cool for a few minutes. Once it has cooled, pour it over the cookie dough, and smooth it out with a spatula. Place the pan back into the fridge to chill, you can serve as soon as the icing has hardened, or continue to chill until ready to serve.