Meatloaf Recipe Using Stove Top Stuffing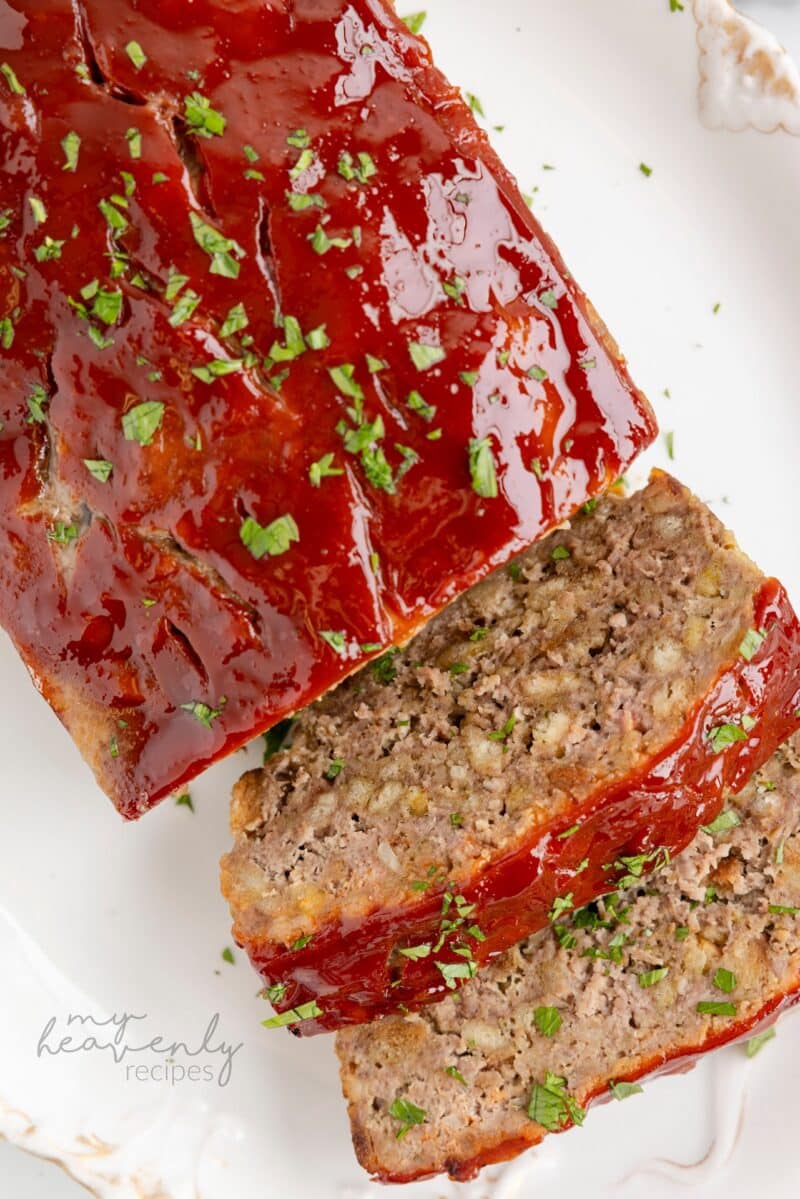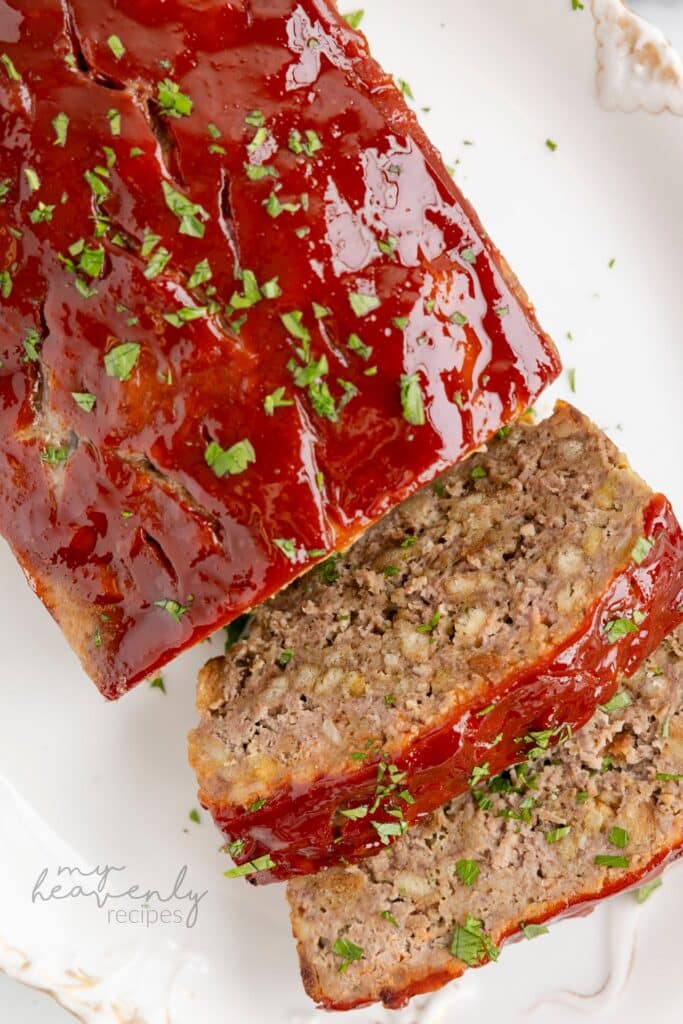 One of my time saving dinner hacks is this stove top stuffing meatloaf! It's so simple to make and the family always loves it! Make sure to also try our crockpot meatloaf and mini meatloaf recipes!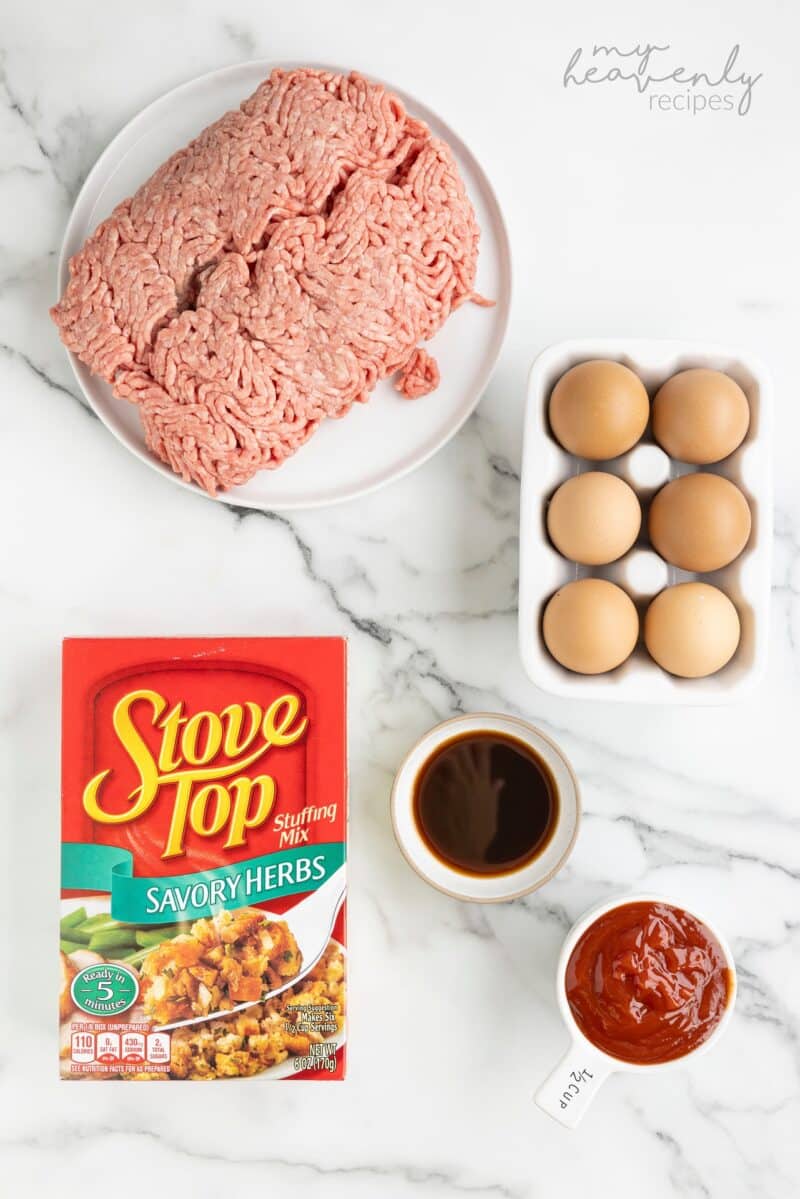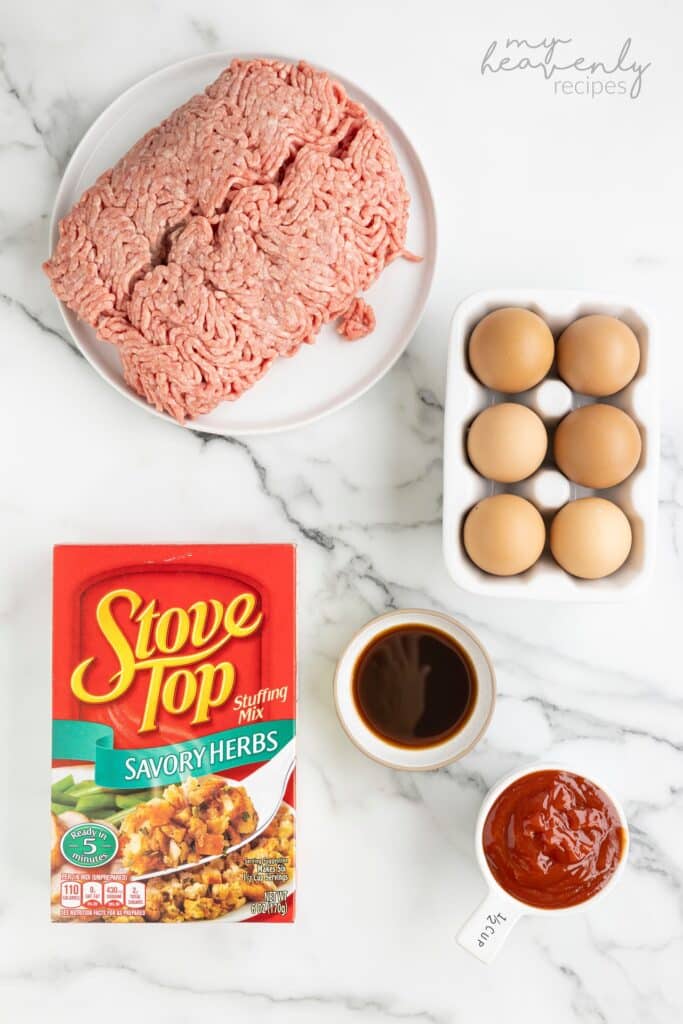 FAQ Questions:
What ingredients do I need to make this meatloaf? Only 5 things!
Ground beef, stove top stuffing mix, eggs, ketchup, and Worcestershire sauce.
Can this be made with ground turkey?
Yes, you can use ground turkey in place of the ground beef.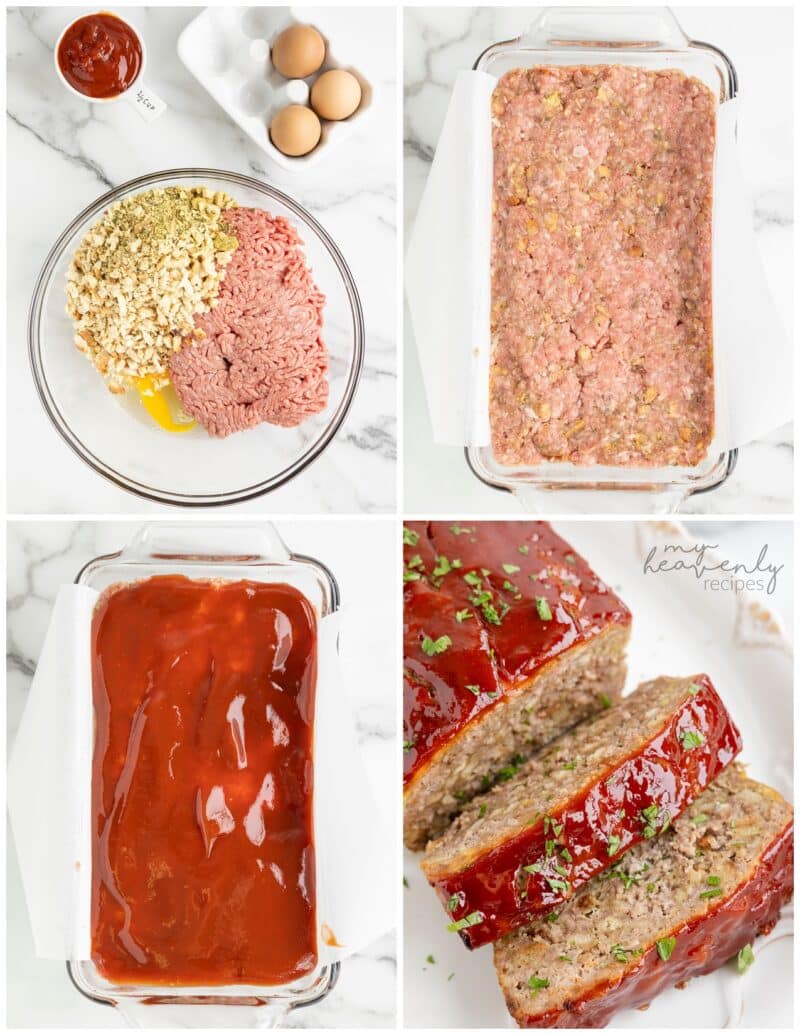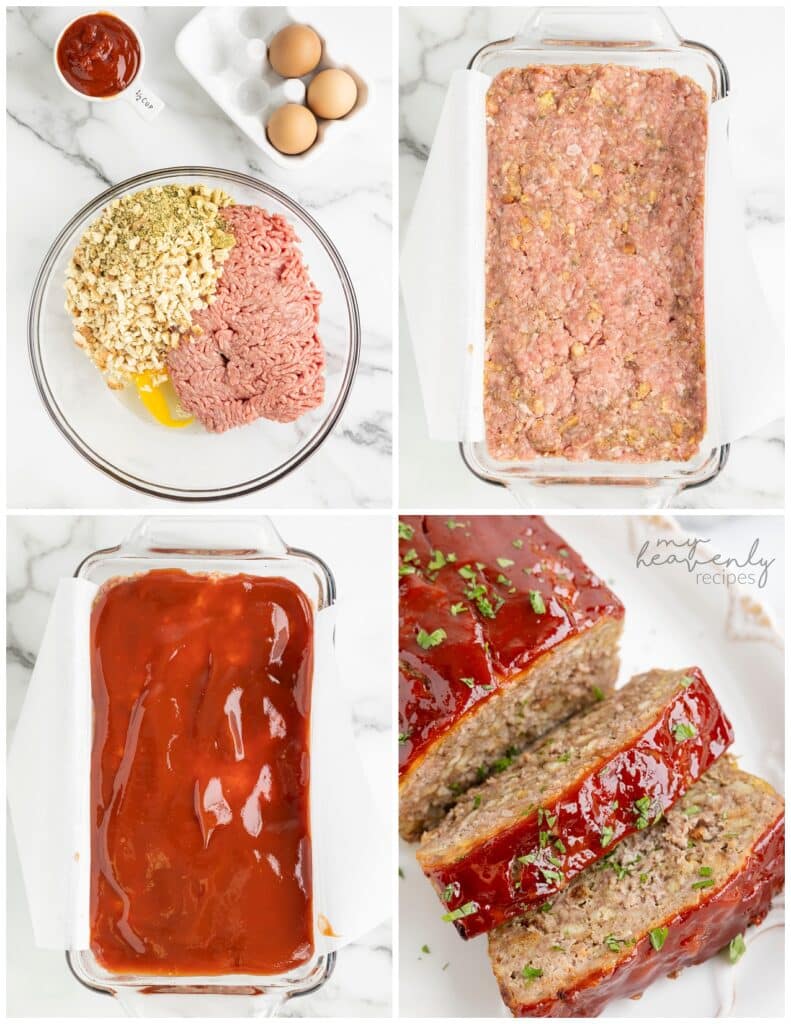 Can this be assembled ahead of time and then baked off later?
You can ensure you allow the loaf to sit at room temperature for at least 15 minutes before baking it off.
Can this be made without the Worcestershire sauce?
If you want to simplify this recipe, leave out the Worcestershire sauce and spread the ketchup directly to the loaf.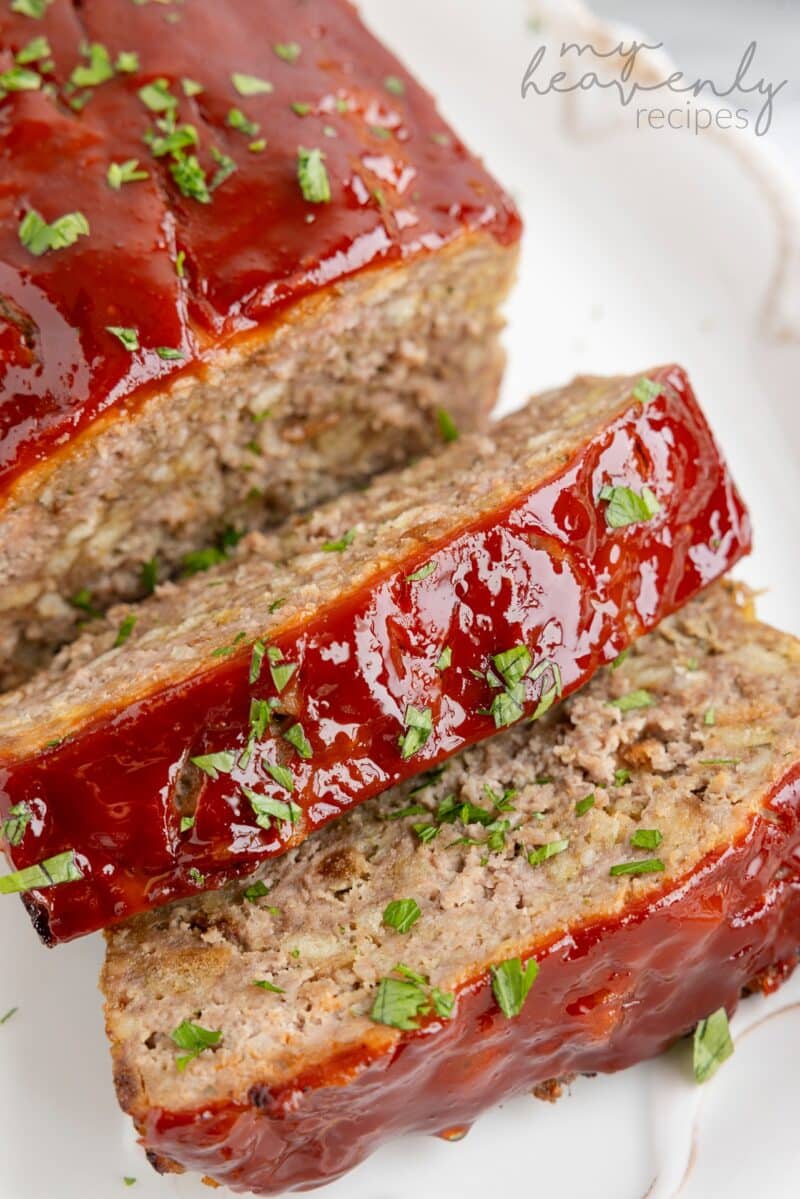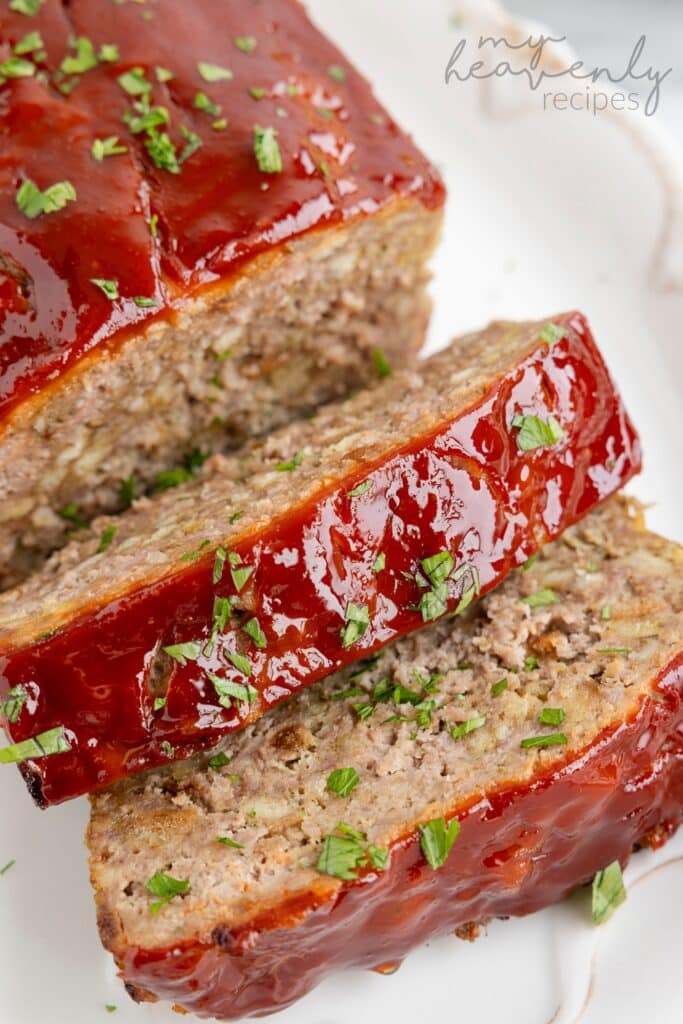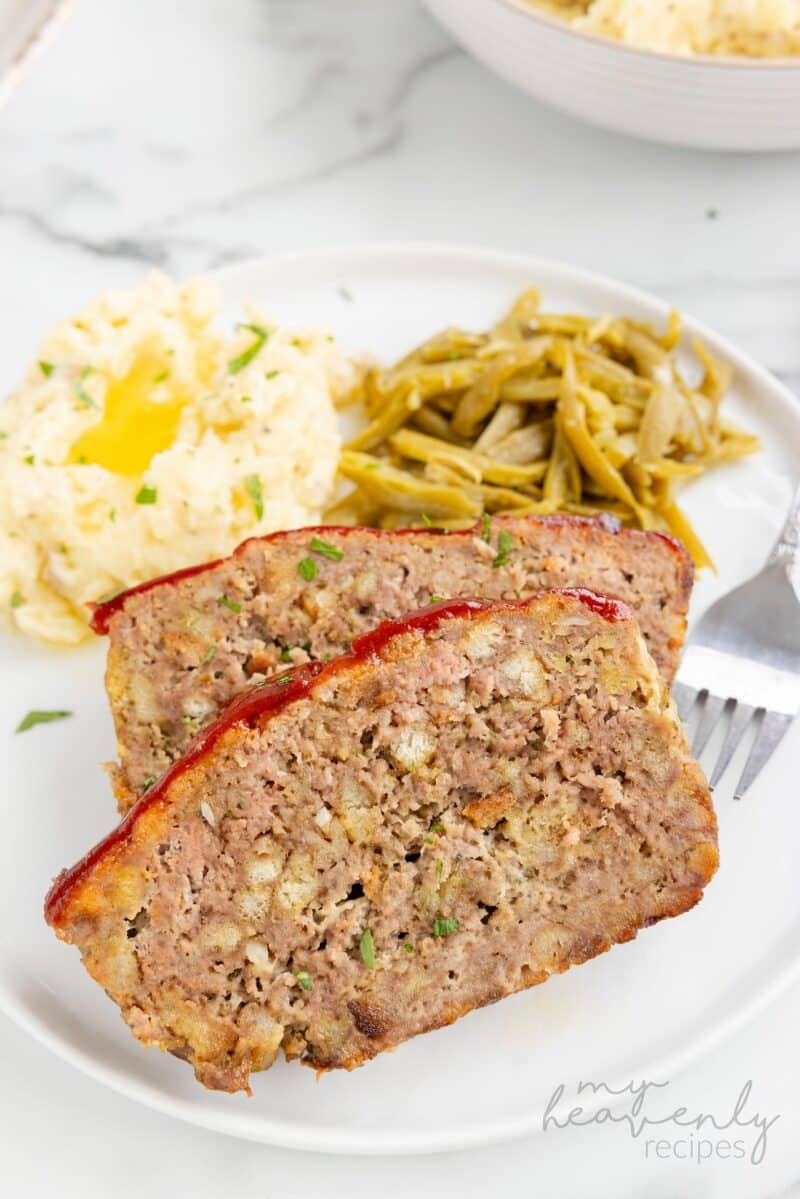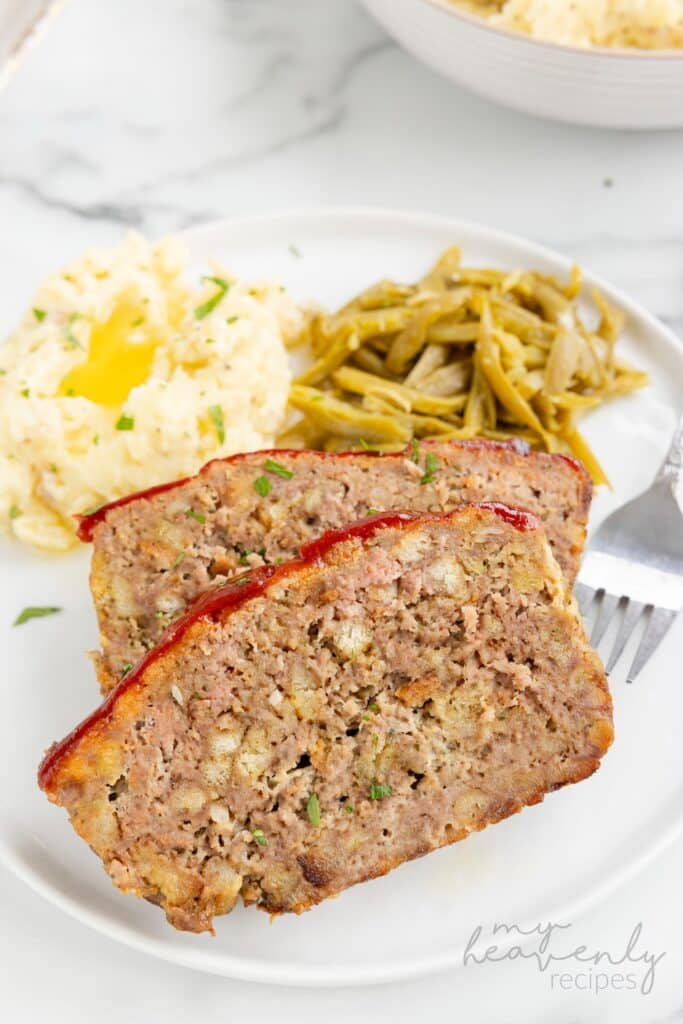 What should I serve with this?
I love serving mine with mashed potatoes or roasted potatoes and vegetables like green beans or carrots.
How do I prevent this meatloaf from being dry with all this stuffing mix?
I find it's not dry if you cook it to 160°F. If you like your meatloaf very moist, add a ¼ cup of milk to the stuffing mix.
How long will the leftovers last?
The leftovers will last up to 4 days in the fridge if stored in an airtight container.
Stove Top Stuffing Meatloaf
Ingredients
2

pounds

ground beef

6

oz

stuffing mix

3

eggs

½

cup

ketchup

1

tablespoon

Worcestershire sauce
Instructions
Directions:

Preheat oven to 350°F. Line a loaf pan with parchment paper or spray with non-stick spray.

Combine the ground beef, stuffing mix, and eggs in a large mixing bowl.

Transfer the ground beef mixture to the loaf pan.

In a small mixing bowl, combine the ketchup and Worcestershire sauce. Spread the mixture onto the top of the ground beef.

Bake for 45-55 minutes until the internal temperature reaches 160°F.

Allow the meatloaf to rest for 5 minutes.