This post may contain affiliate links, read our
Disclosure Policy
for more information. As an Amazon Associate I earn from qualifying purchases, thank you!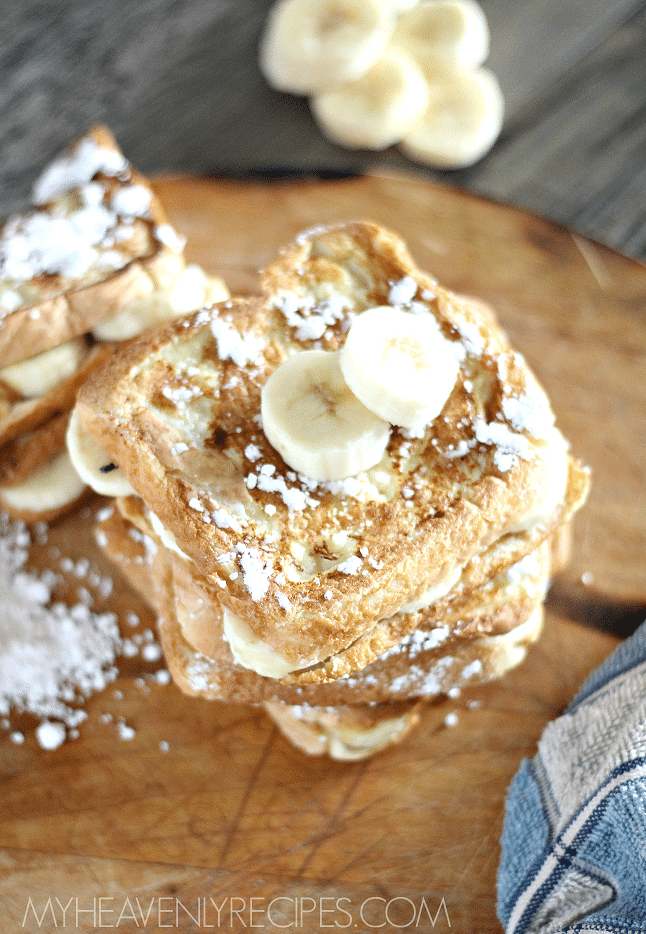 Make this delicious peanut butter, honey, and banana stuffed french toast breakfast at home! It is so yummy and easy to make that the kids will beg you to make it again.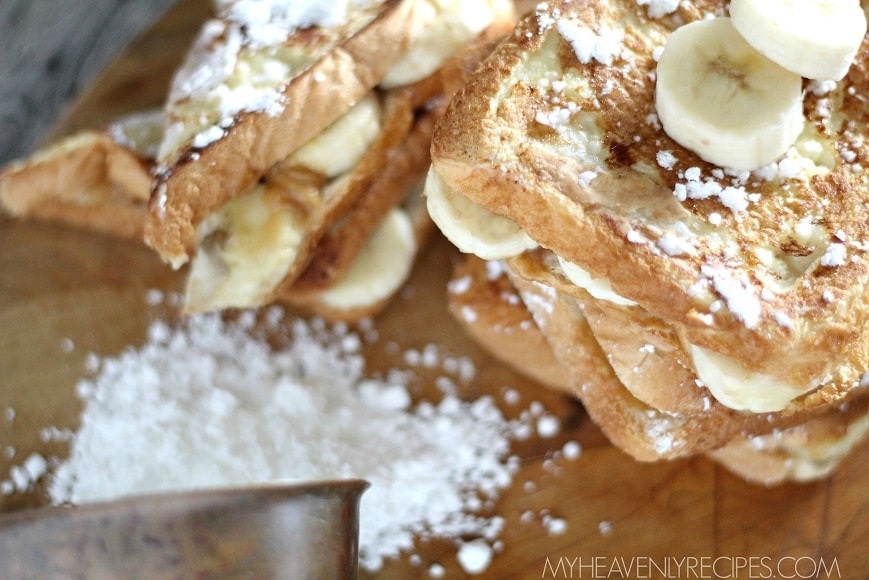 Stuffed French Toast
Ingredients
– 2 cups of Peanut Butter

– ¾ cup of Honey

– 3 Eggs

– ½ a cup of Milk

– 6 to 8 slices of Bread

– 3 Bananas diced

use any left over for topping

– Powdered Sugar
Instructions
Start by adding your honey and peanut butter into a mixing bowl.

Mix until smooth.

Next dice up your bananas. (About ½ an inch thick.)

In a shallow dish (I used a pie pan), whisk together your eggs and milk.

Now build your sandwich!

Start my spreading your peanut butter mixture on to your bread and then add 9 banana slices. Place your other slice of bread on top.

Next dip your sandwich into the egg mixture, making sure to coat each side well.

Place on to a hot skillet and cook each side until golden brown. Just like a grilled cheese.