My Favorite Parmesan Brussel Sprouts Recipe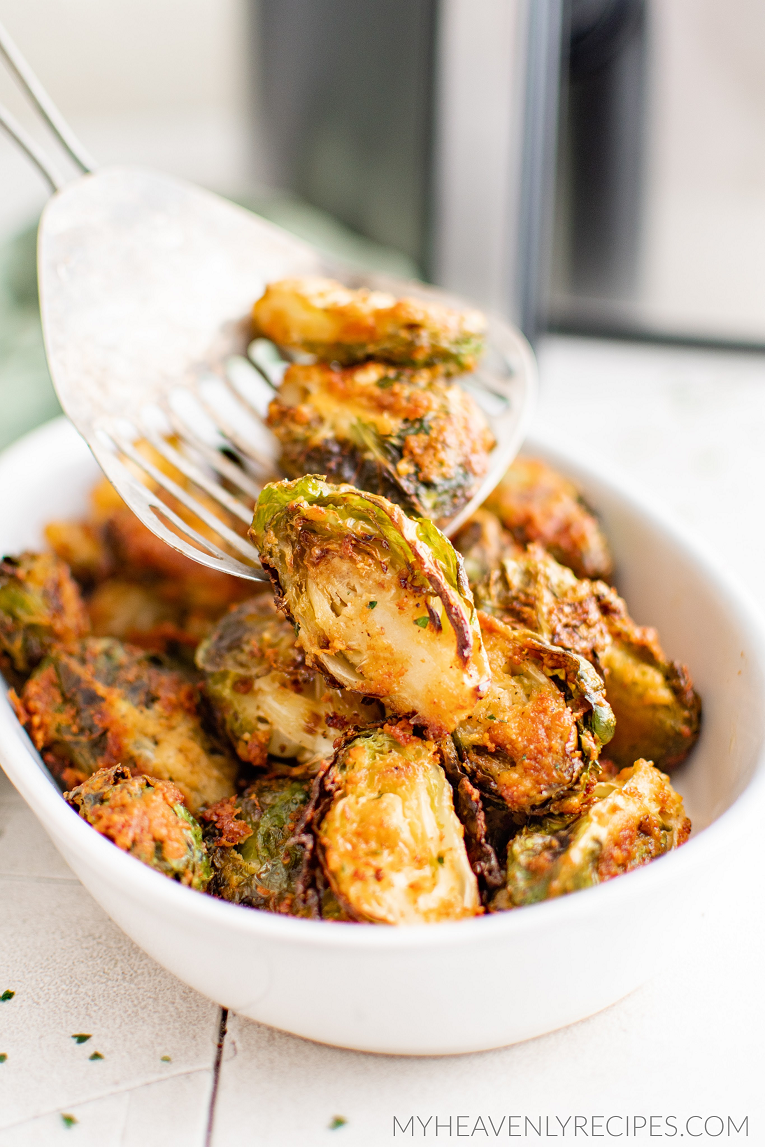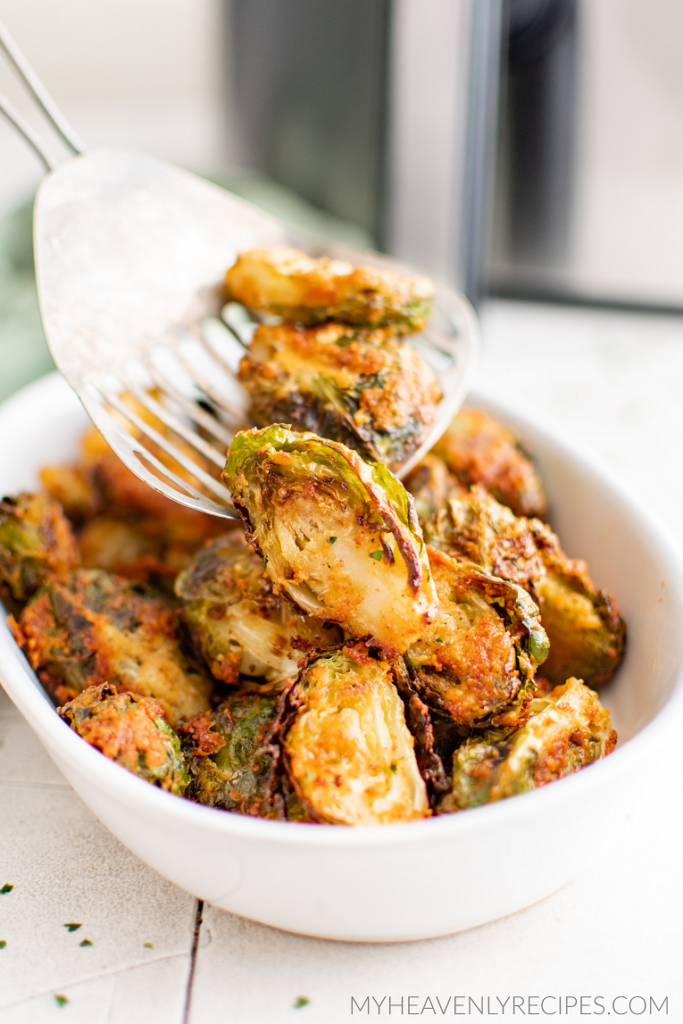 Growing up, even the word "brussel sprout" made me gag! I had no idea what I was missing out on in life. Once they are crispy and brown, they are like candy! The easiest way to cook them are in an air fryer. Super fast and easy to make as a side dish for dinner. My husband never liked them either until he tried these and now every time we have steak, he requests them!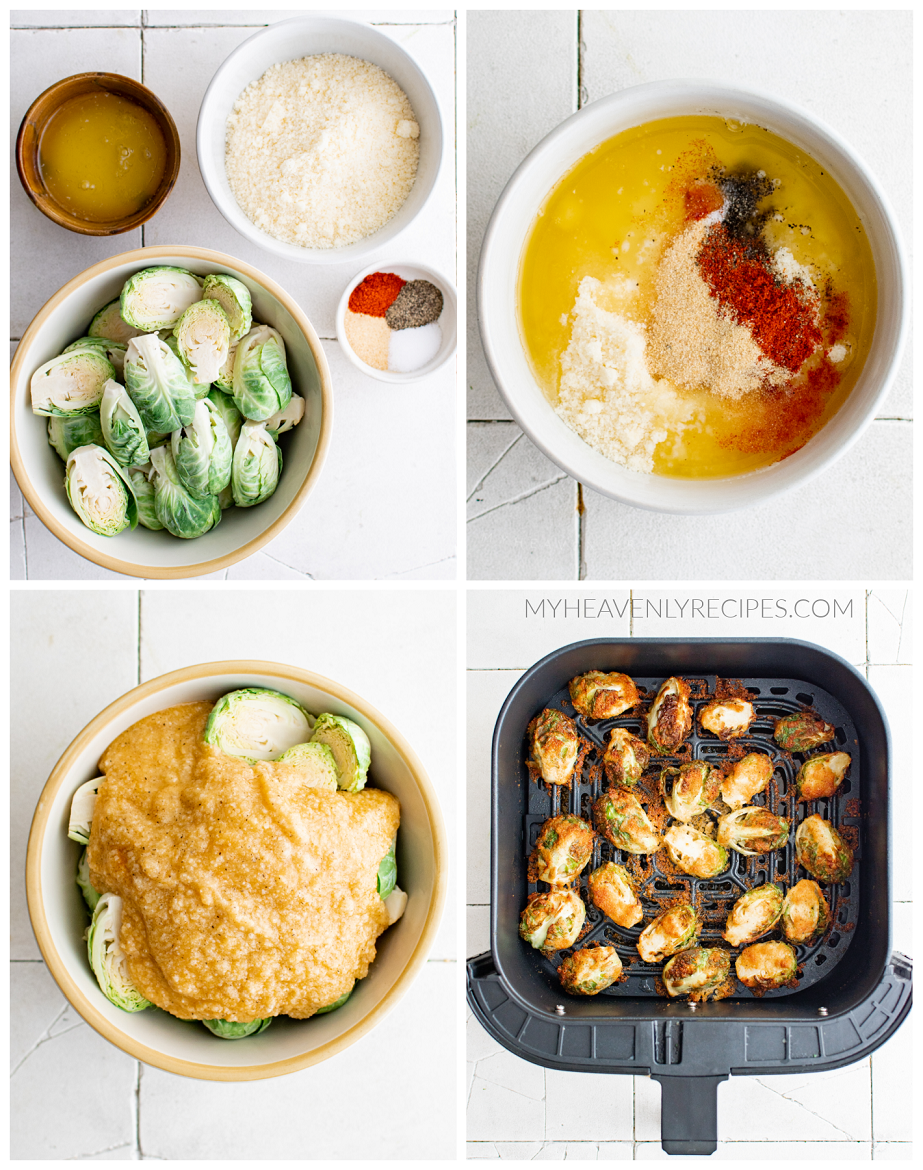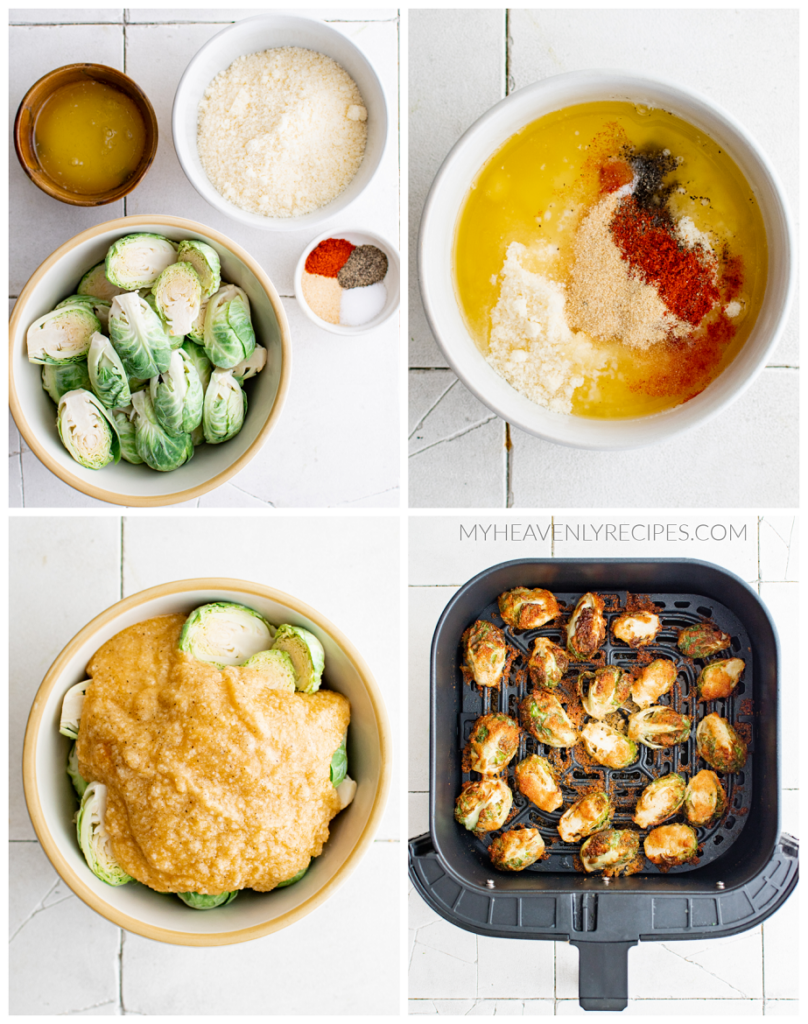 Just cut up the brussel sprouts, mix together the secret sauce, coat them fully then place in the air fryer. Wa-la! Easy peasy recipe.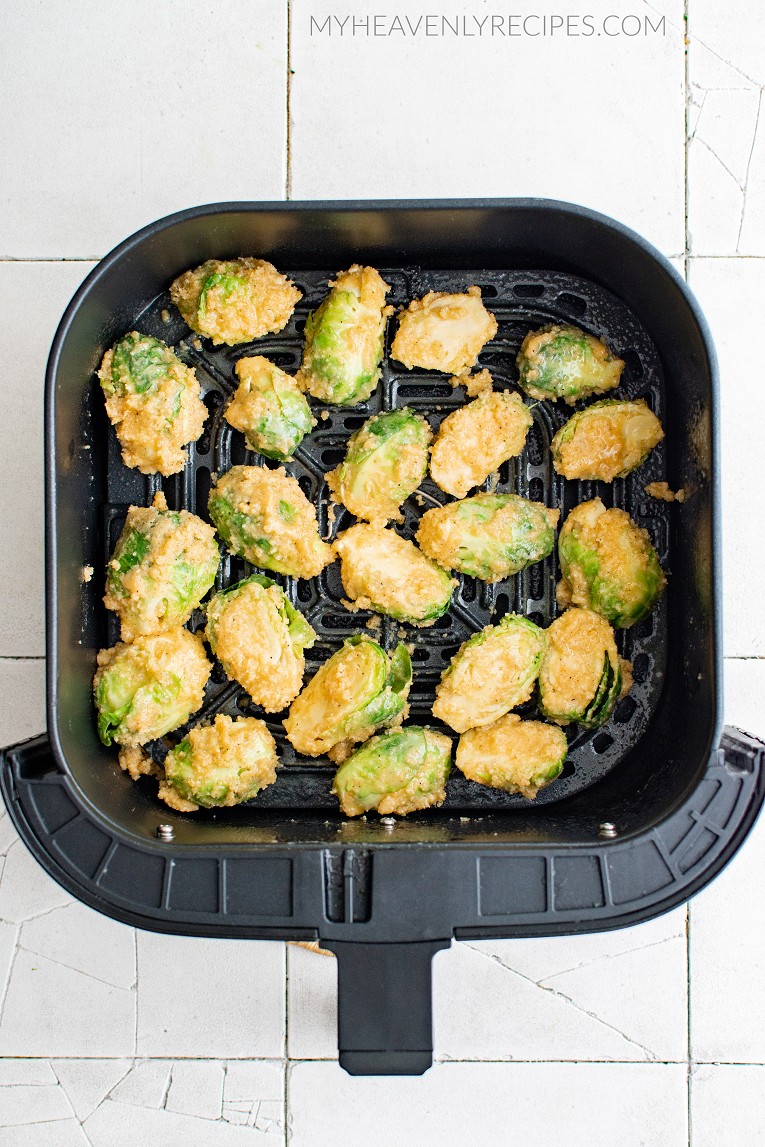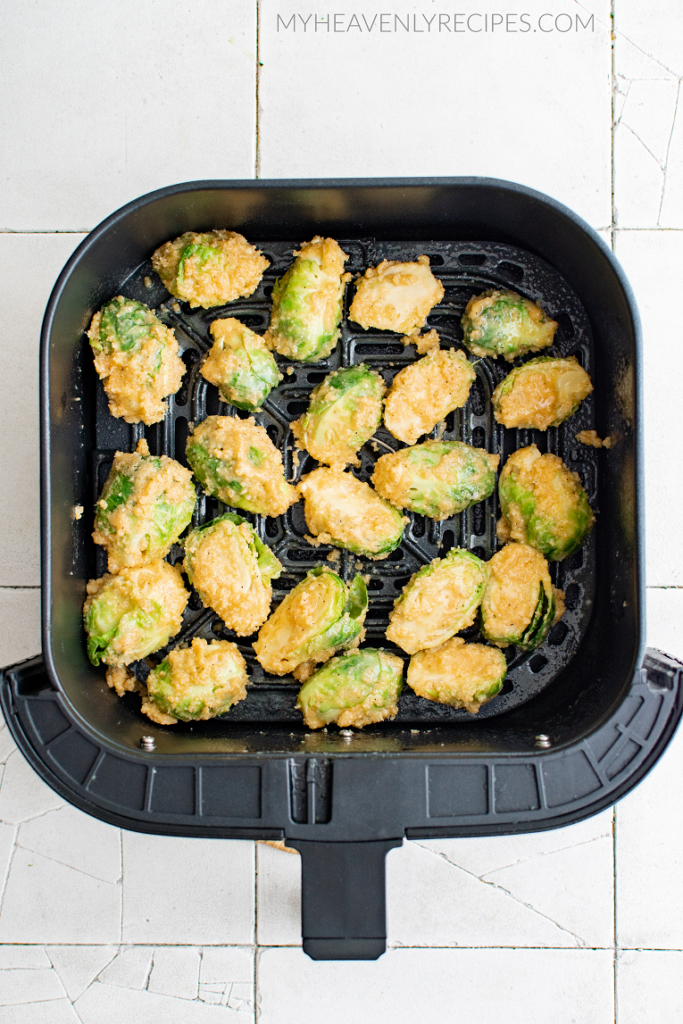 If you don't like the parmesan cheese you could also just toss the cut up brussel sprouts in a little olive oil then sprinkle with salt and pepper. Follow the cook time below. If you want to use frozen brussel sprouts, you will just need to add on to the time and keep checking them periodically if they're brown with a crust over them = perfection!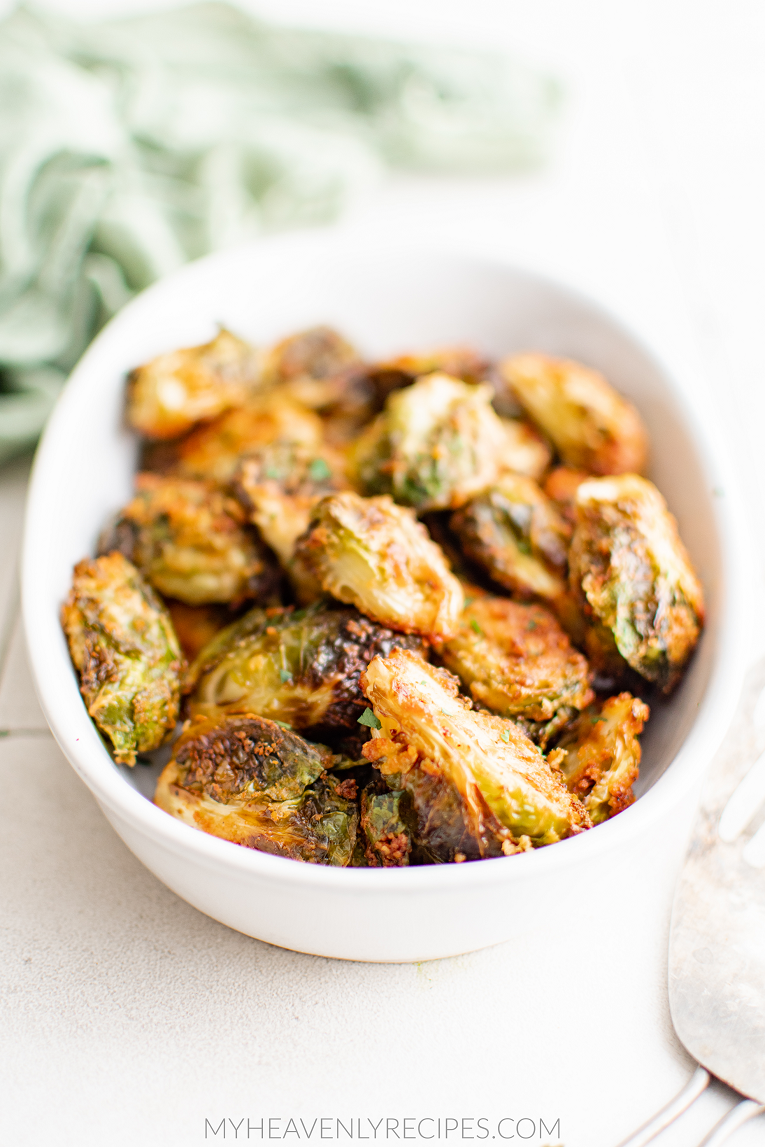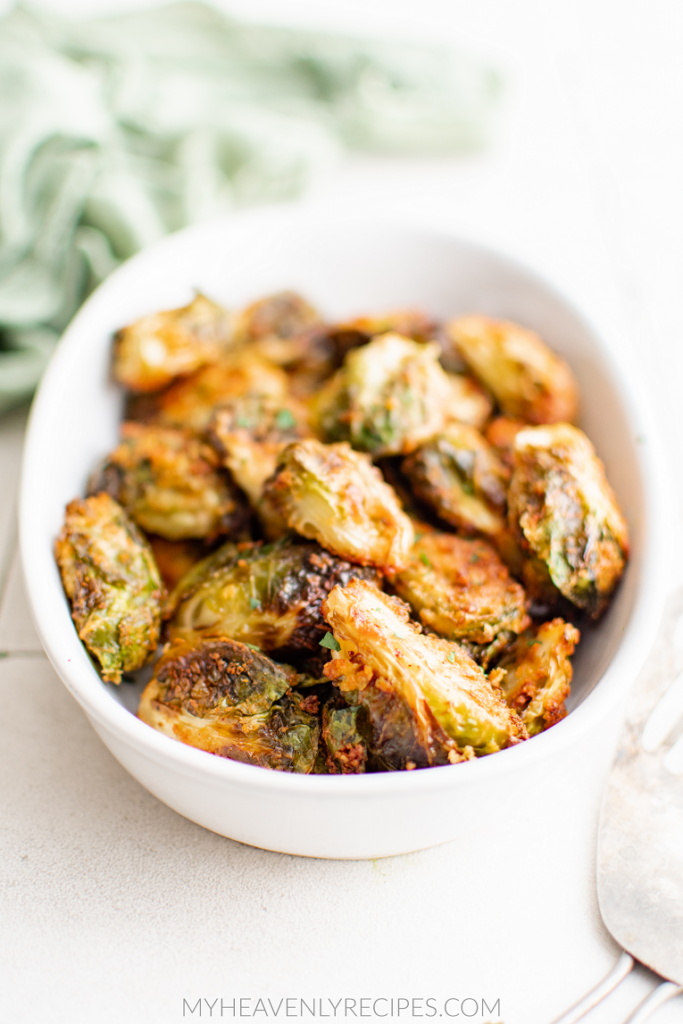 It doesn't matter if the brussel sprouts are facing down or up in the air fryer, they all get nice and crisp! Next time I'm going to cut up pieces of bacon and throw them on top. Delicious! There are so many ways to prepare them.
Air Fryer Brussel Sprouts
Ingredients
1

cup

of grated parmesan cheese

1

stick of butter

melted

1

teaspoon

of garlic powder

½

teaspoon

of smoked paprika

½

teaspoon

of salt

½

teaspoon

of ground black pepper

1

16-oz package of brussels sprouts, peeled and sliced in half
Instructions
Add the parmesan, butter, garlic powder, smoked paprika, salt and pepper to a small bowl then stir to combine.

Add the brussels sprouts to a large bowl, pour the butter mixture over the brussels sprouts and toss to combine.

Spray the air fryer basket with non-stick spray then add half of the brussels sprouts to the air fryer, spread them out evenly and spray the tops with non-stick spray. (Do not overcrowd the basket or they will not cook properly.)

Fry in the air fryer for 13 minutes at 365 degrees Fahrenheit, flipping them halfway through.

Repeat the frying process with the remaining brussels sprouts.

Serve with freshly minced parsley for garnish if desired.
Notes
Storing:
-These brussels sprouts can be stored in an airtight container in the fridge for up to 3 days.