These Homemade Mashed Potatoes are simply…well….MAGICAL! C'mon in and find out what my secret ingredient is!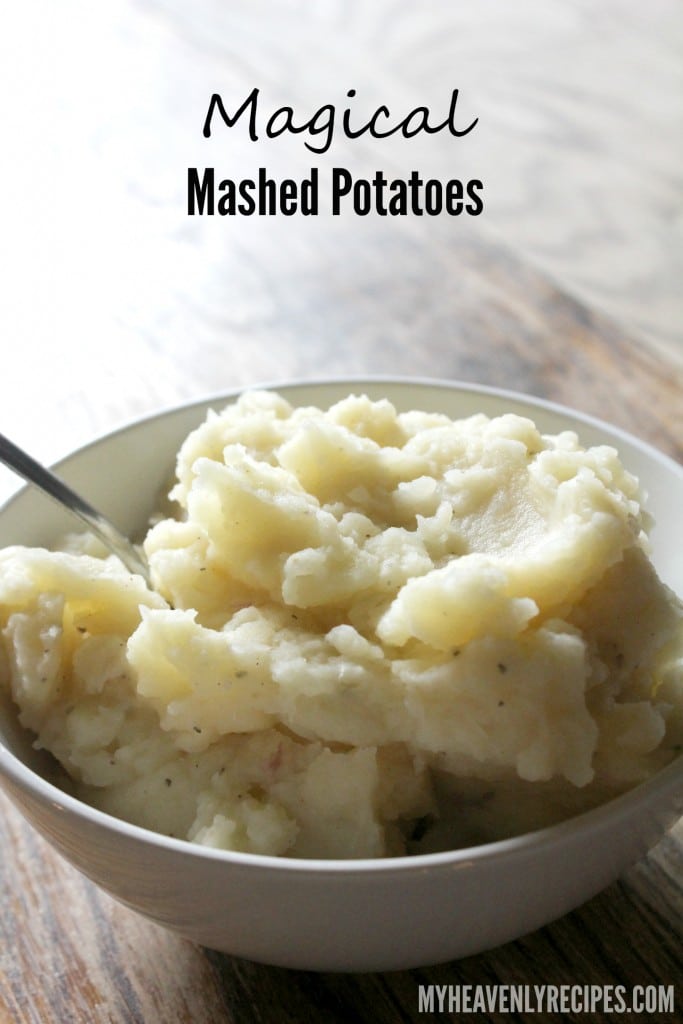 One of my favorite hobbies is simply experimenting in the kitchen. That's exactly how my Magical & Homemade Mashed Potatoes have come about – simply playing around with flavors in the kitchen and it's a game changer!
I have always loved homemade mashed potatoes. They are a warm comfort food that reminds me of family gatherings and I love the lumpiness and texture that homemade mashed potatoes have. Now the stuff in the box isn't legit ya'll. It's just not no matter how much you try and turn it around! Sure they are quick to make, but, you just don't feel good about them after you've popped them in your mouth.
Trust me on this, PLEASE!
Spend a few extra minutes in the kitchen and whip up this Homemade Mashed Potatoes recipe. If you find that you don't like it better than that boxed stuff then I'll happily pay you for a few boxes for your pantry 😉 Seriously ya'll!
Ingredients
4 Large Brown Potatoes, peeled and quartered
1/2 TBSP Seasoning Salt
Pepper to Taste
2 TBSP Butter
1/2 C Milk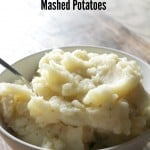 Magical Homemade Mashed Potatoes
These Homemade Mashed Potatoes are magical and will replace those boring old boxed potatoes forever or I'll add two boxes of boxed potatoes to your pantry, guaranteed!
Ingredients
4

Large Brown Potatoes

peeled and cubed

1/2

TBSP

Seasoning Salt

Pepper to Taste

2

TBSP

Butter

1/2

C

Milk
Instructions
Remove the vast majority of the potato skin.

Cut potatoes into quarters and place in pot with water.

Boil potatoes 15 minutes until tender with a fork.

Drain.

Place potatoes back in large pot to add butter, milk, seasoning salt and butter.

Mash (or whip) until you get the consistency that you'd like. For a smoother texture whip a little bit longer than you would for a lumpier texture.
Nutrition Facts
Magical Homemade Mashed Potatoes
Amount Per Serving
Calories 193
Calories from Fat 54
% Daily Value*
Total Fat 6g 9%
Cholesterol 18mg 6%
Sodium 957mg 40%
Potassium 919mg 26%
Total Carbohydrates 27g 9%
Protein 6g 12%
* Percent Daily Values are based on a 2000 calorie diet.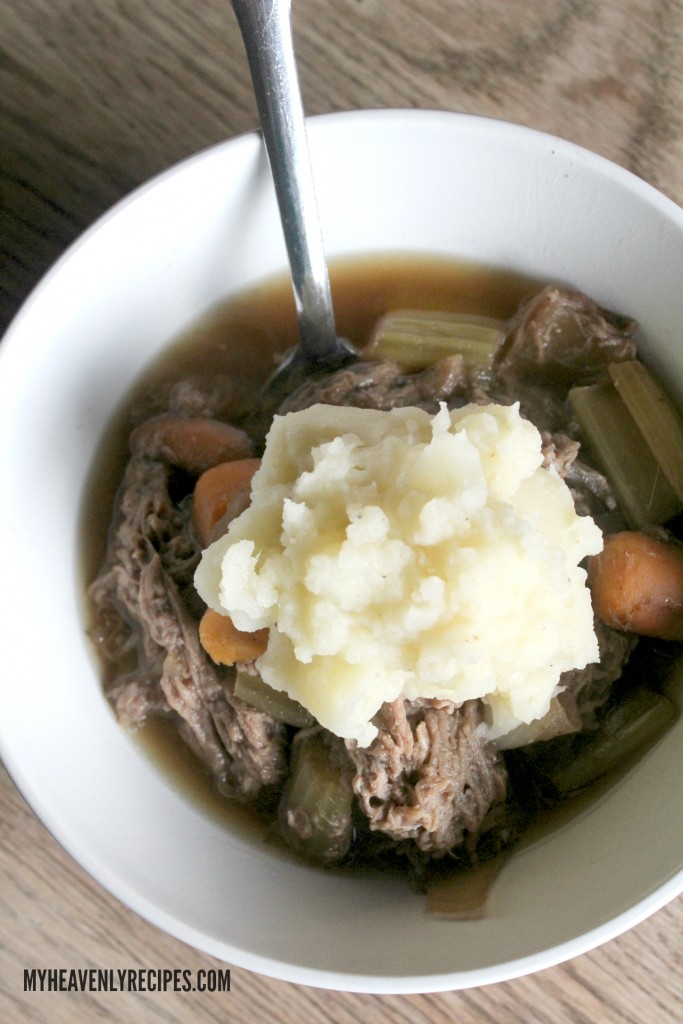 Now I will tell you that if food could get married I would totally hook up my Homemade Mashed Potatoes with my Crock Pot Pot Roast Recipe. There's simply no other way to eat Pot Roast without these potatoes!