How to Make Grinch Fruit Kabobs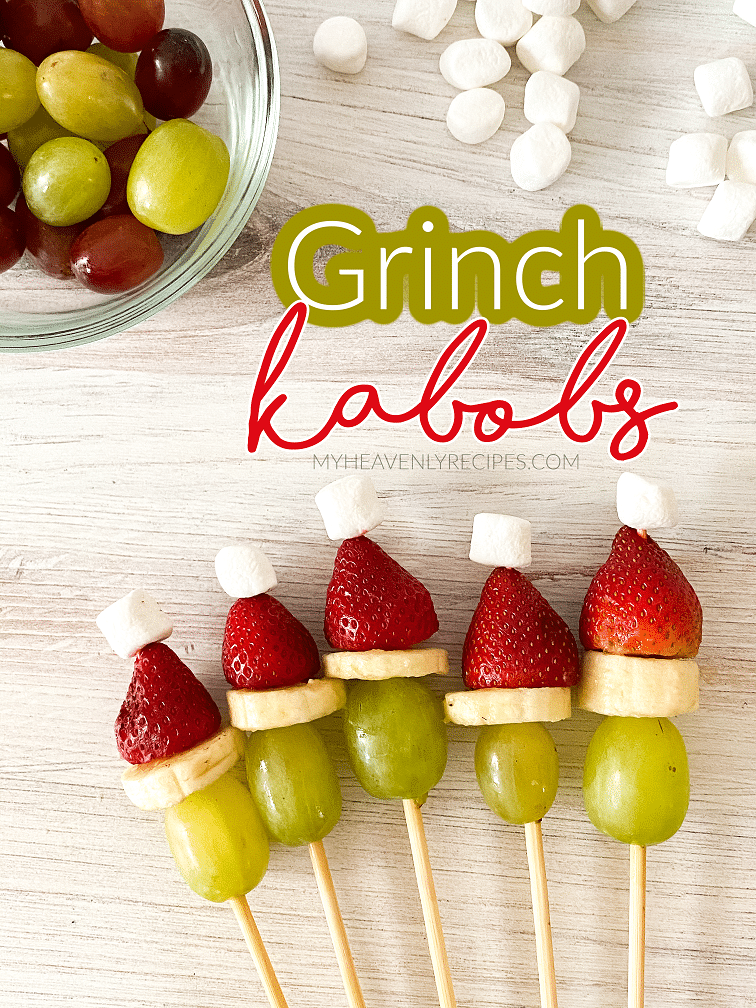 These grinch kabobs are so cute for your little ones! All you need are 4 ingredients to make the best healthy Christmas snack.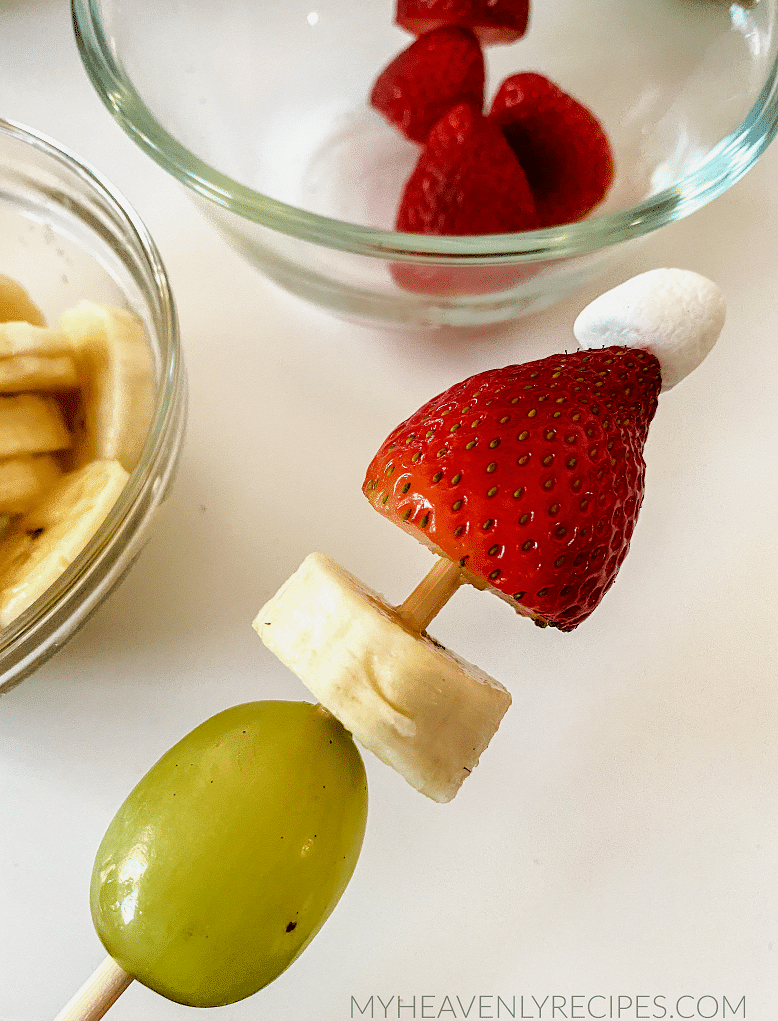 I stuck these in a mason jar and served to my 4 year old son and he LOVED them! There's nothing better than making Christmas memories in the kitchen. He requested next time that he would help me make them. We had a Grinch Christmas party that had all Grinch themed foods: grinch pretzels, grinch punch, and grinch guacamole!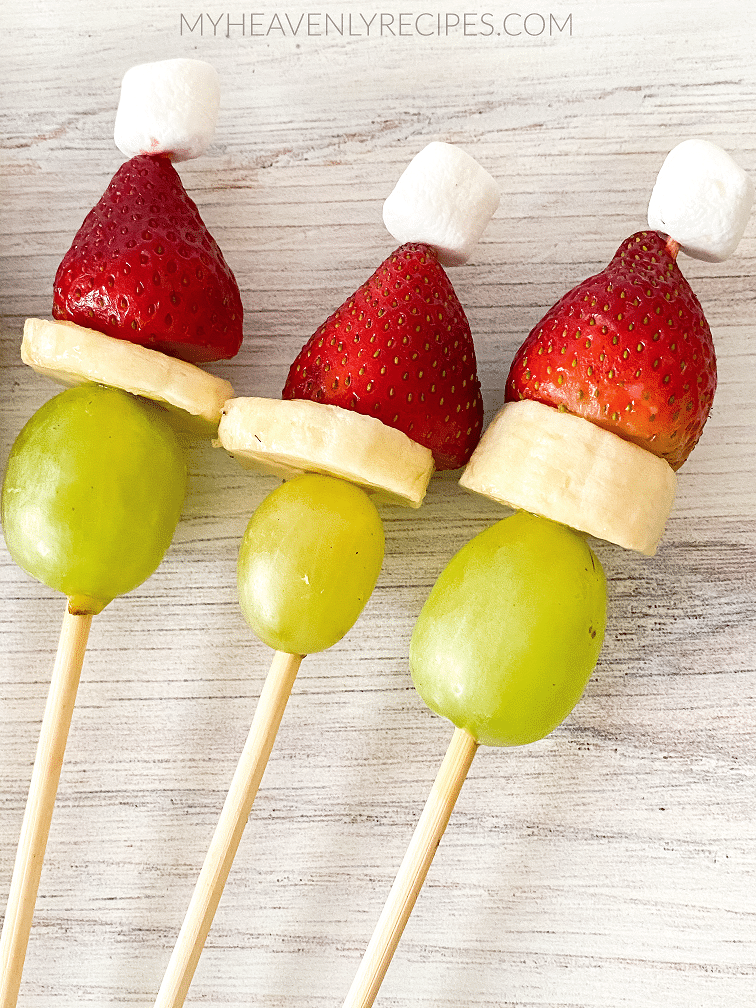 The marshmallows make the cutest Santa hat toppers! Note that these are best served within an hour of making or the marshmallow will start to get hard.
Grinch Kabobs
Ingredients
Green grapes

Red Seedless Grapes

Bananas

Strawberries

Mini Marshmallows

1

tsp

lemon juice

Skewers
Instructions
Cut the stems off all the strawberries.

Slice the bananas to a medium thickness (if they're not thick enough, they'll break putting them on the skewers).

Toss the bananas in lemon juice to slow down the browning process.

Slide the grapes down onto the skewer slightly more than you need to.

Slide on the banana slice, followed by the strawberry and top with the marshmallow.

Slide the grape up slowly (so you don't break the bananas).

Serve!