Want to learn how to make chocolate ganache to use with your favorite dessert recipes? My homemade chocolate ganache uses just TWO ingredients and can be made in 4 minutes!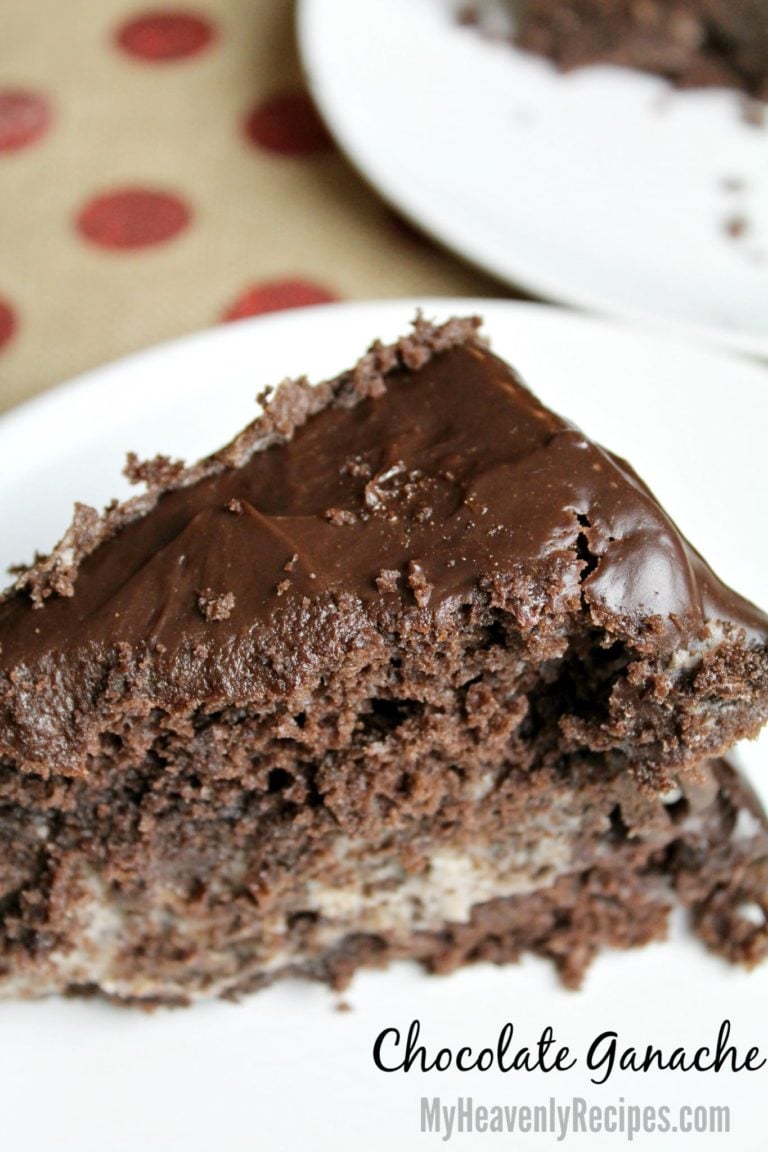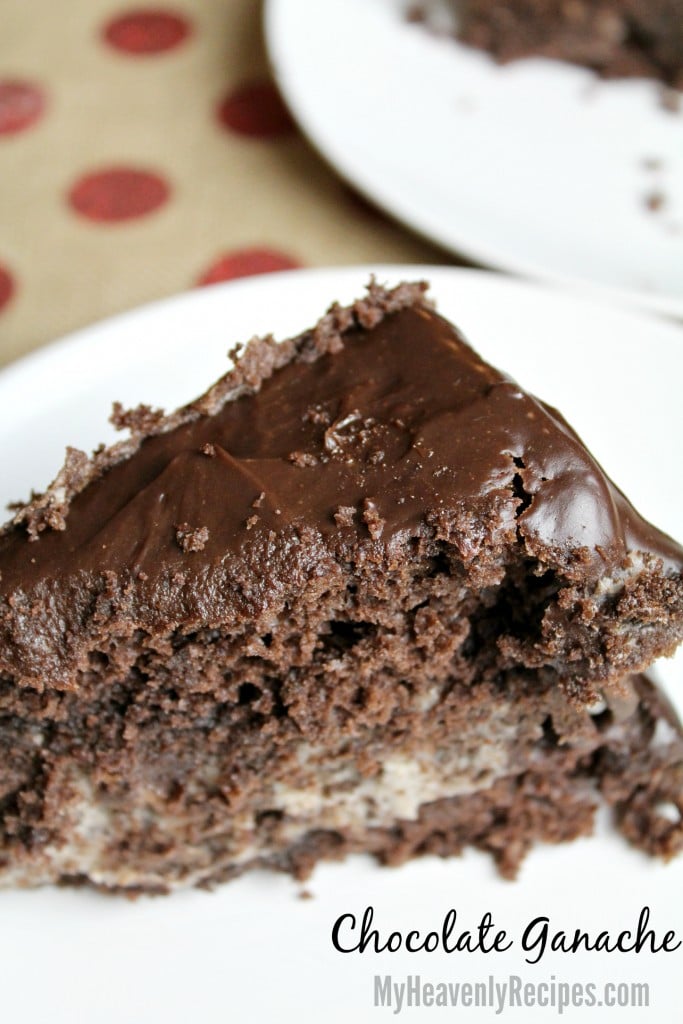 Chocolate ganache is a sinful and respected treat for any chocolate fan. Whether you are topping a dessert or using it for hot fudge, it's a must in your kitchen.
If you have NEVER made Chocolate Ganache before, stop what you are doing, go to the store and purchase Heavy Cream and a 12 oz. bag of Nestle Semi-Sweet Morsels (or a good semi sweet chocolate) and recreate this Homemade Chocolate Ganache recipe in your very own kitchen.

Over the course of 5 or 6 years I've made chocolate ganache a few times every year. I try not to make it a lot, because, it is kind of addicting!
For instance, chocolate ganache is used in my recipe for Bud's Best Caco Cheesecake Ganache Cake. We enjoyed the cake for my Mom's birthday just three days ago. Because I just had it, I'm not CRAVING it again.
Now I'm lucky right now because I can't go to the store with three kids in tow since I can't currently walk. But, if I could walk, we'd totally be heading to the store!
How do you make easy chocolate ganache?
I will say that because this chocolate ganache recipe only has two ingredients and can be made in your kitchen in under 4 minutes, it's really the easiest chocolate ganache recipe… it'll become a game changer in your house. Dare I say that it's the perfect ganache recipe?
What chocolate do you use for ganache?
You can make chocolate ganache using any type of good quality chocolate. Semisweet, bittersweet, milk chocolate, and even white chocolate can be used.
Uses for Chocolate Ganache
You can use it as icing on chocolate cake…or should you dare, BROWNIES!
I'm totally going to make my recipe for Homemade Fudgy Brownies and top it with chocolate ganache…OMG! I bet you the results will be sinful!
You can also use it as a hot fudge sauce once the icing has cooled and thickened. You'll want to pop a spoonful or two in a microwave safe bowl for 15 seconds to reheat and make it oh so warm and chocolaty….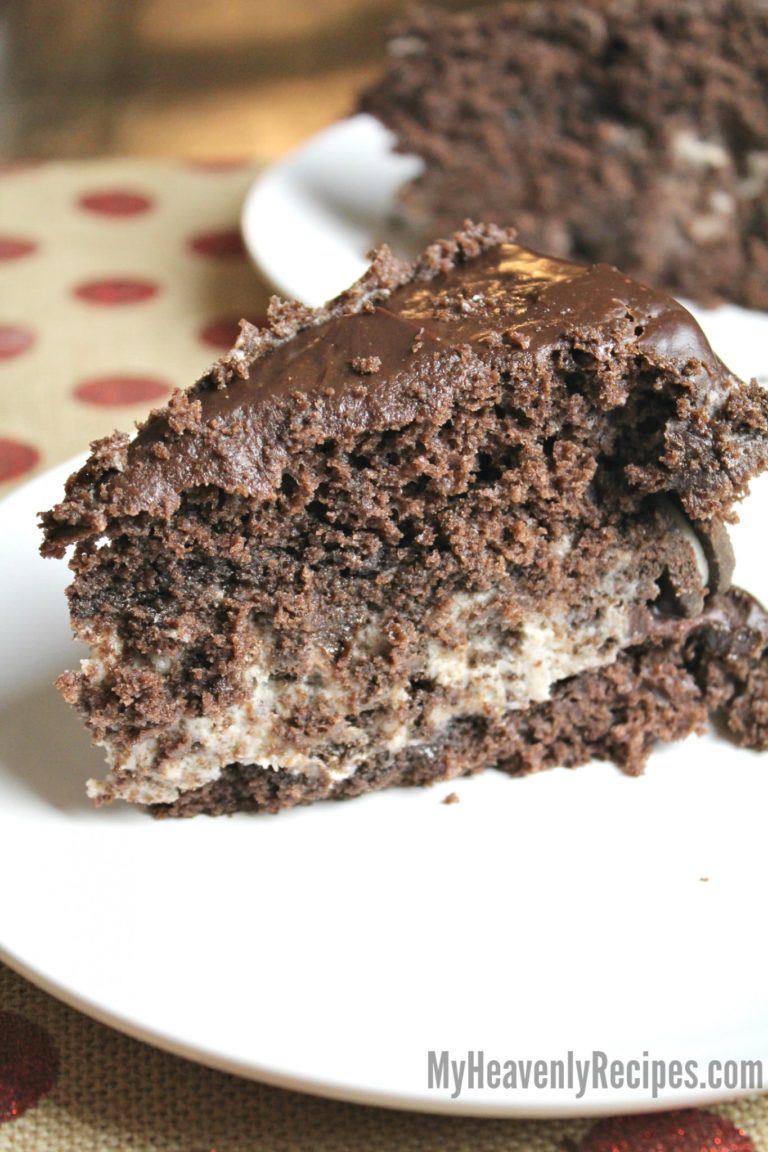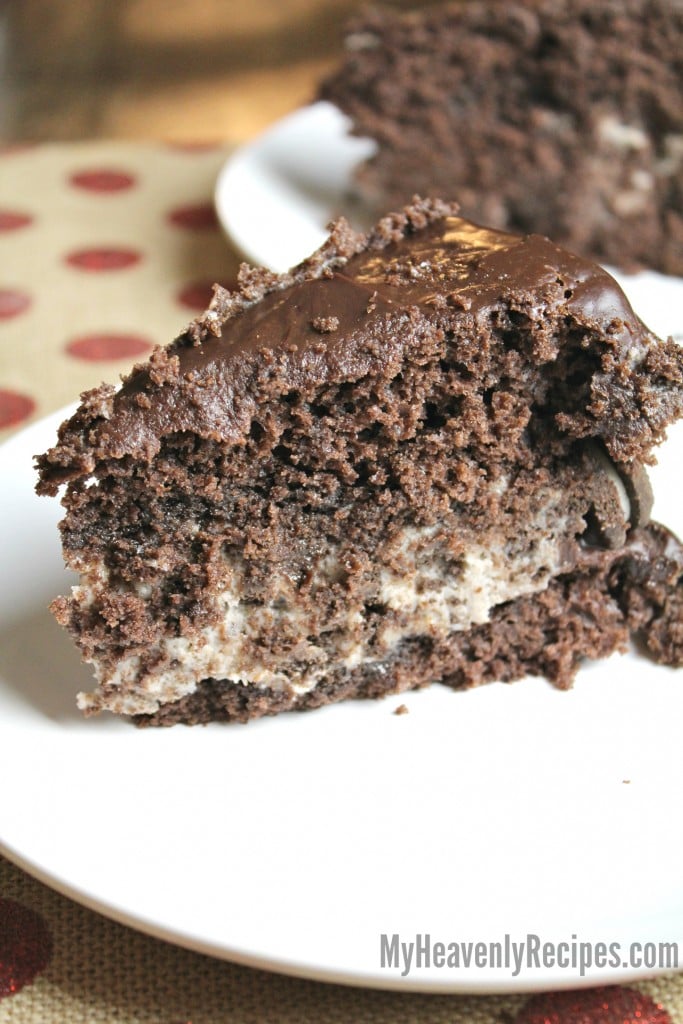 How to Make Chocolate Ganache
Ganache Recipe Tips
If you are going to glaze a cake or cheesecake with this Chocolate Ganache recipe, you'll want to put your dessert on a wired rack, which sits on a large baking sheet so you don't have a mess to clean up! You can rinse everything under hot water once the dessert has set for a quick and easy clean up.
Then you'll want to place your dessert covered in the fridge so that the ganache can set.
Let the ganache cool for 10-15 minutes. If not, it'll heat your dessert up and we don't want that!
Be sure to Submit a Recipe so that I can feature it on the site once you've made this dish! See you soon 😉
Enter your Name and Email Address Below to receive a email when a new recipe is published!
I PROMISE I won't sell your info to those scammer people!