This post may contain affiliate links, read our
Disclosure Policy
for more information. As an Amazon Associate I earn from qualifying purchases, thank you!
Bud's Best Caco Cheesecake Chocolate Ganache Cake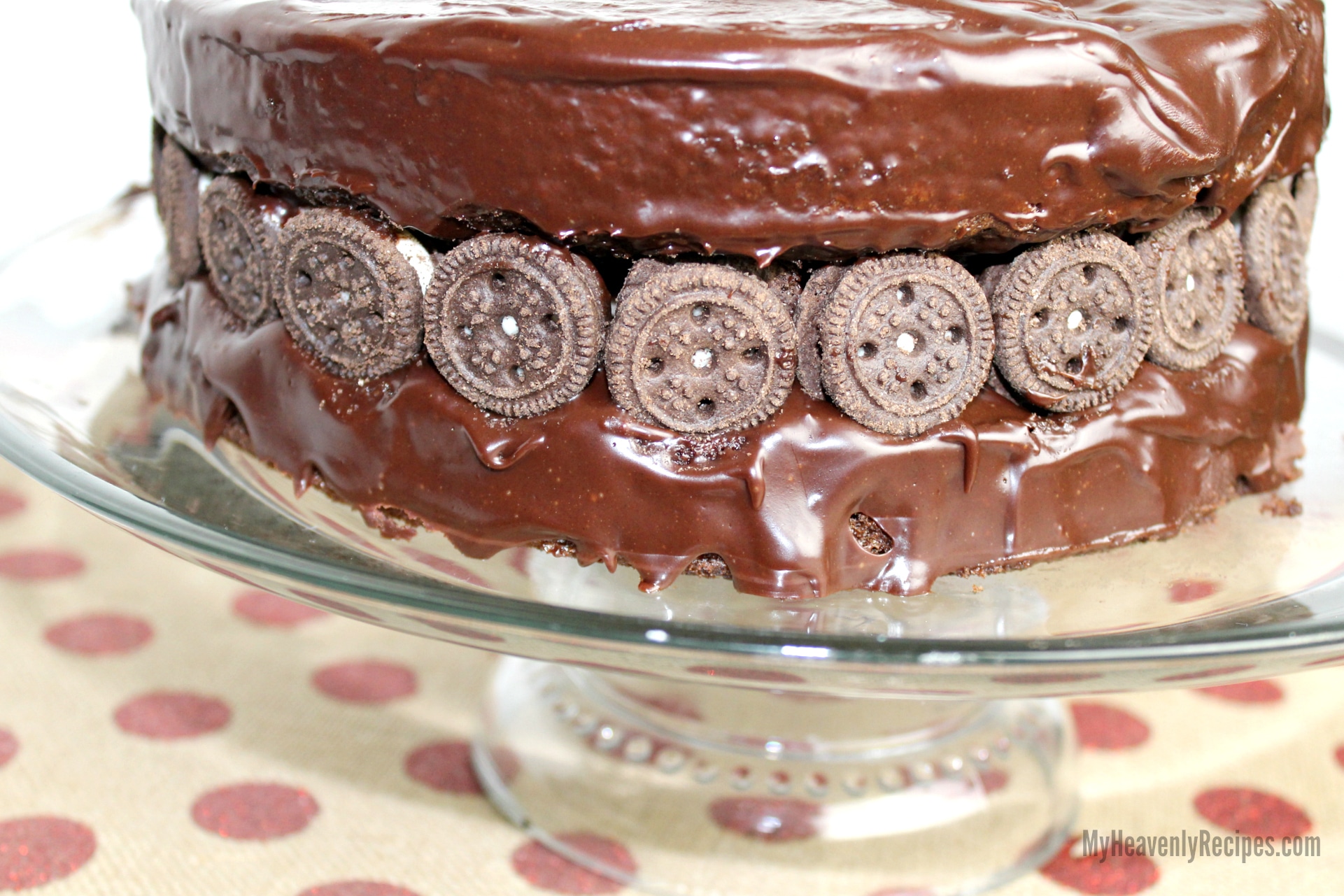 Dear lord. Say that 3 times fast!
I just don't want ya'll to think I'm some random ass chick hiding behind my keyboard who is just creating the most fattening recipes out there! I mean have you seen the Recipe Index? It's far from things like this…but, I like a good challenge!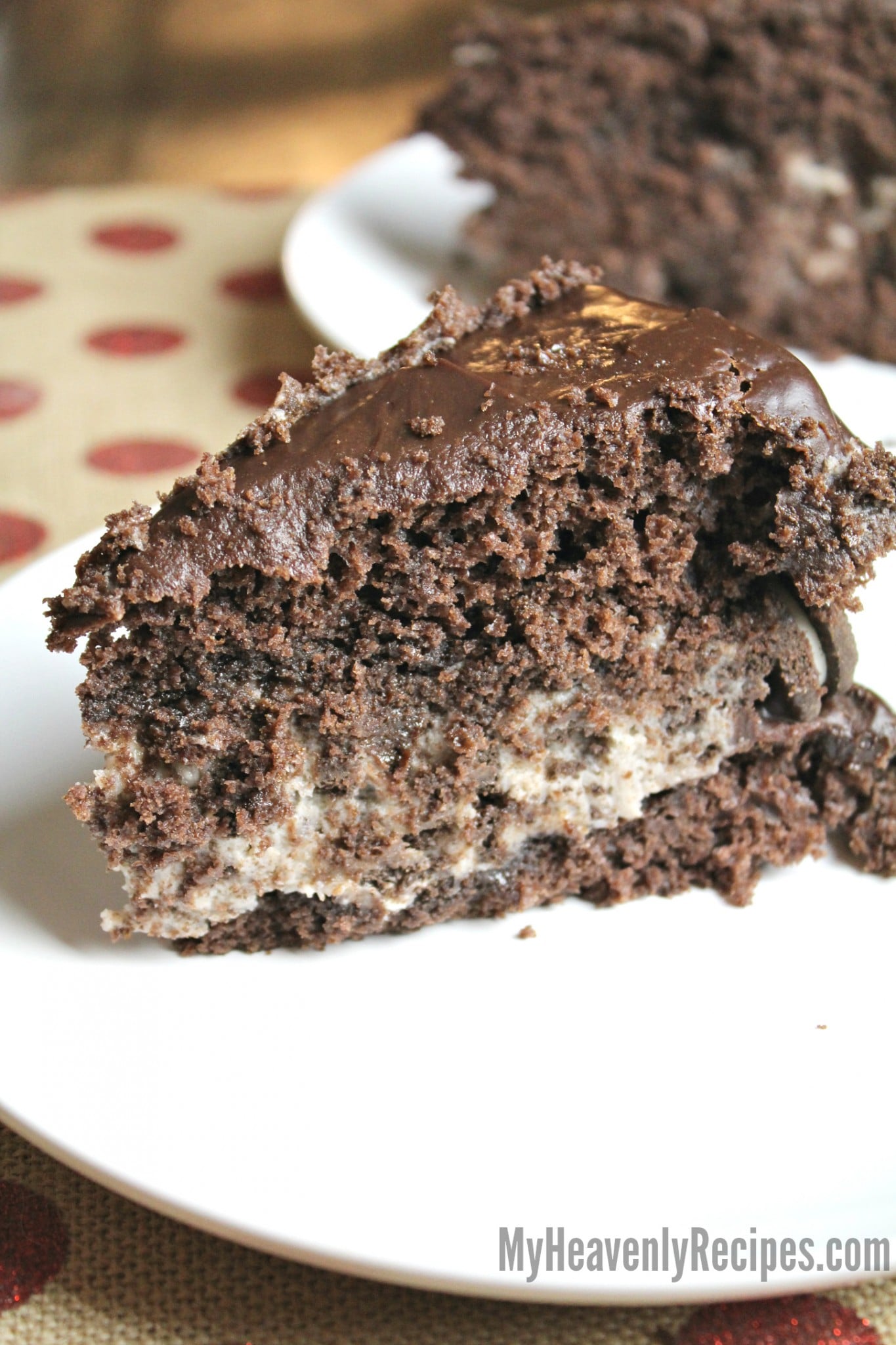 I can't even imagine how many calories this Bud's Best Coco Cookies Cheesecake Ganache Cake is, but, I made this for my Momma's birthday. She is a HUGE chocolate fanatic as is my Husband so I figured if I'm going to make a dessert, I should probably go all out right?!? I mean you only live once. Plus, all these types of recipes go CRAY on social media and I could use a recipe to go CRAY!
Ingredients
Duncan Hines Chocolate Cake (made per directions on box)
12 oz. Philadelphia Cream Cheese
1 C Pure Cane Sugar
1 ½ bags Bud's Best Caco Cookies
12 oz. Nestle Semi-Sweet Morsels
8 oz. Heavy Cream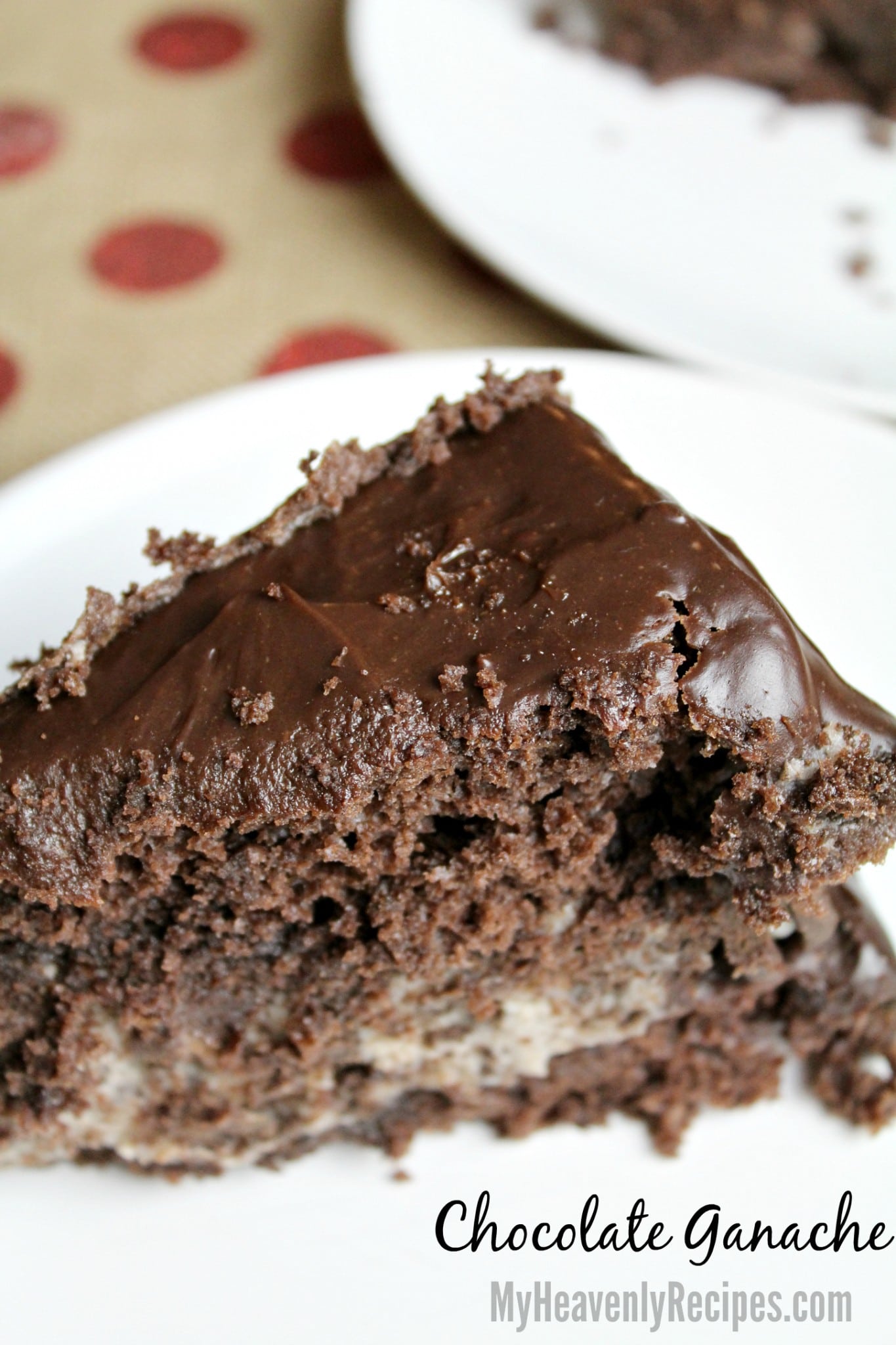 So if you are having lots of guests over this is a great cake to make. Chances are there won't be any leftovers so you won't have to worry about eating the entire cake by yourself and a tall glass of milk once everyone leaves…and if you do, it's okay to. Like I said you only live once ya'll!
What is the reason you are making this Bud's Best Cacoa Cheesecake Ganache Cake? It really is pretty easy and a great one for getting into baking 😉
Check out these yummy dessert recipes
Bud's Best Cacoa Cheesecake Ganache Cake
This Bud's Best Cacoa Cheesecake Ganache Cake is a sweet reward for another birthday, special celebration or one that will impress your guests, guaranteed!
Ingredients
Duncan Hines Chocolate Cake

made per directions on box

9

oz.

Philadelphia Cream Cheese

room temperature

1

C

Pure Cane Sugar

1 ½

bags Bud's Best Cacoa Cookies

12

oz.

Nestle Semi-Sweet Morsels

8

oz.

Heavy Cream
Instructions
Once the chocolate cake mix is ready spray two round pans with baking spray and divide the mix evenly. Tap the pans gently on a flat countertop to get the air bubbles out. Place in oven and bake according to package.

Place cream cheese and sugar in a bowl and mix together until you get a light texture. Pour in 1 entire bag of Bud's Best Cookies and mix until cookies break up a bit and blended into the cream cheese mixture.

Once your cake has been cooled, spread the cream cheese mixture over the top of one half of the cake spreading it in a even layer leaving about a 1" edge to place the cookies on the outside of the cake for presentation.

Place the second round cake with the flat side up.

Place heavy cream in a microwave safe bowl and heat up (60-90 seconds). Carefully pour semi-sweet morsels in the bowl, allow to melt. Mix to ensure all chocolate is melted and the ganache is smooth.

Pour ganache over the top of the cake. Using leftover ganache place a cookie on one side as (glue) and place in between the layers of cake, attaching to the cream cheese mixture, all the way around the outside of the cake.

Place in refrigerator until ready to serve.
Be sure to Submit a Recipe so that I can feature it on the site once you've made this dish! See you soon 😉
Enter your Name and Email Address Below to receive a email when a new recipe is published!
I PROMISE I won't sell your info to those scammer people!