This post may contain affiliate links, read our
Disclosure Policy
for more information. As an Amazon Associate I earn from qualifying purchases, thank you!
We are all wearing our fabric face masks in public these days but the question is how do we clean our face mask when we get home?
Treat your mask like the virus is on both sides. It is good to have a few fabric masks to change out during the week. You want to immediately wash your hands after handling the mask. Don't just throw it on your kitchen counter or coffee table around your family. If you keep it in your purse consider using ziploc bags to place it in until you get home.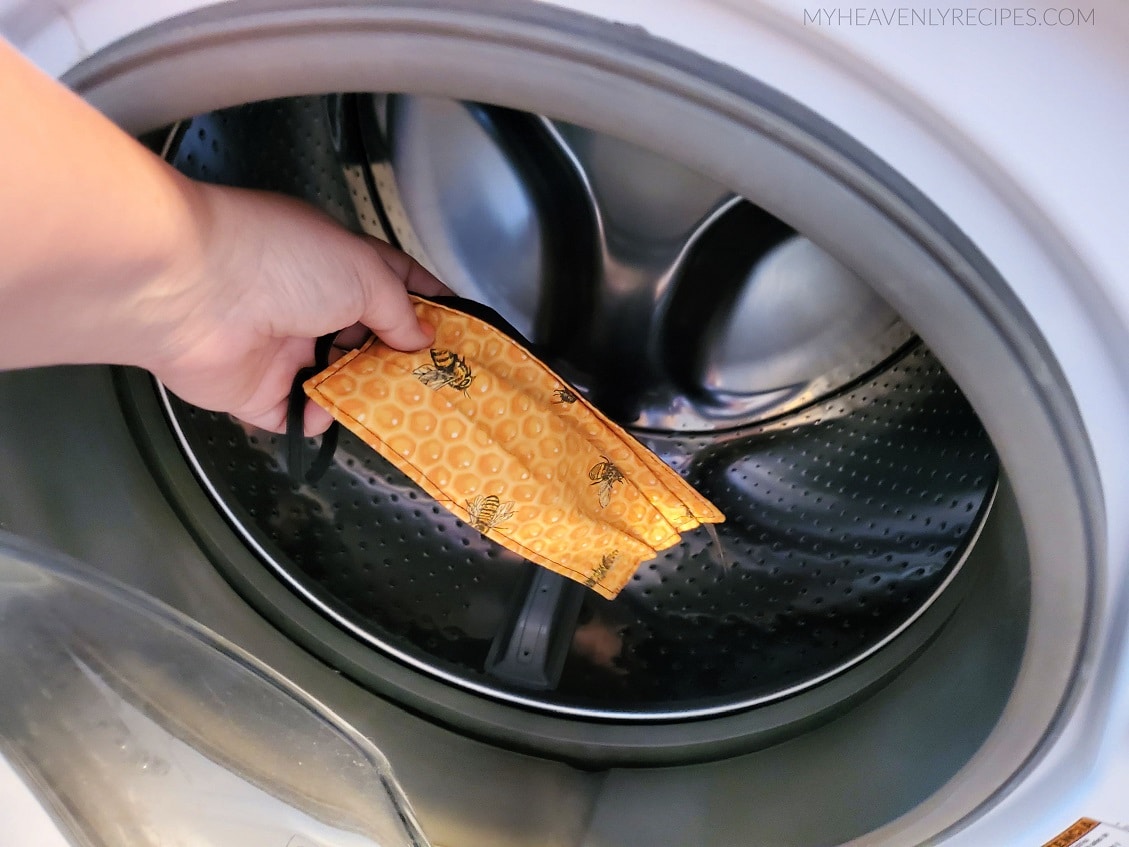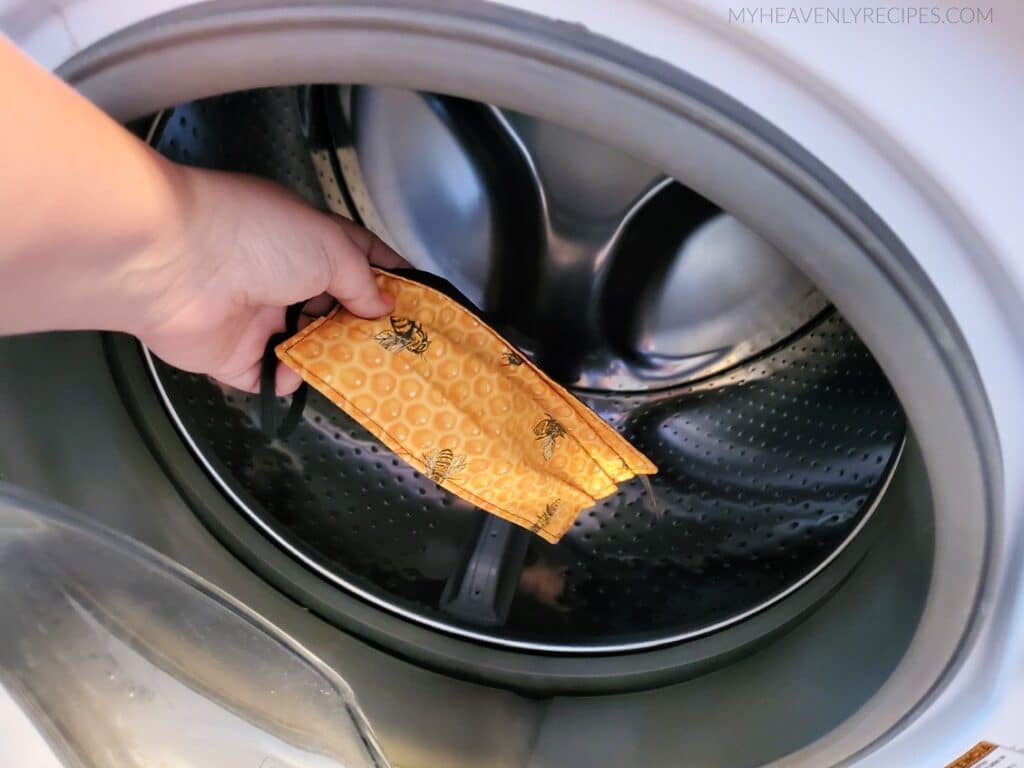 You can do one of three things to disinfect your fabric/cloth face mask:
Put the mask in a paper bag in a warm garage for 2-3 days.
Throw in your washing machine with laundry detergent. Dry in the dryer like normal. You can add in Lysol Laundry Sanitizer Additive to be more effective if you are exposed to multiple people at work.
Hand wash it in your sink with soap or a detergent. Pour soap over both sides of the mask then work it in with your fingers getting a good lather. Rinse with warm water. Let air dry.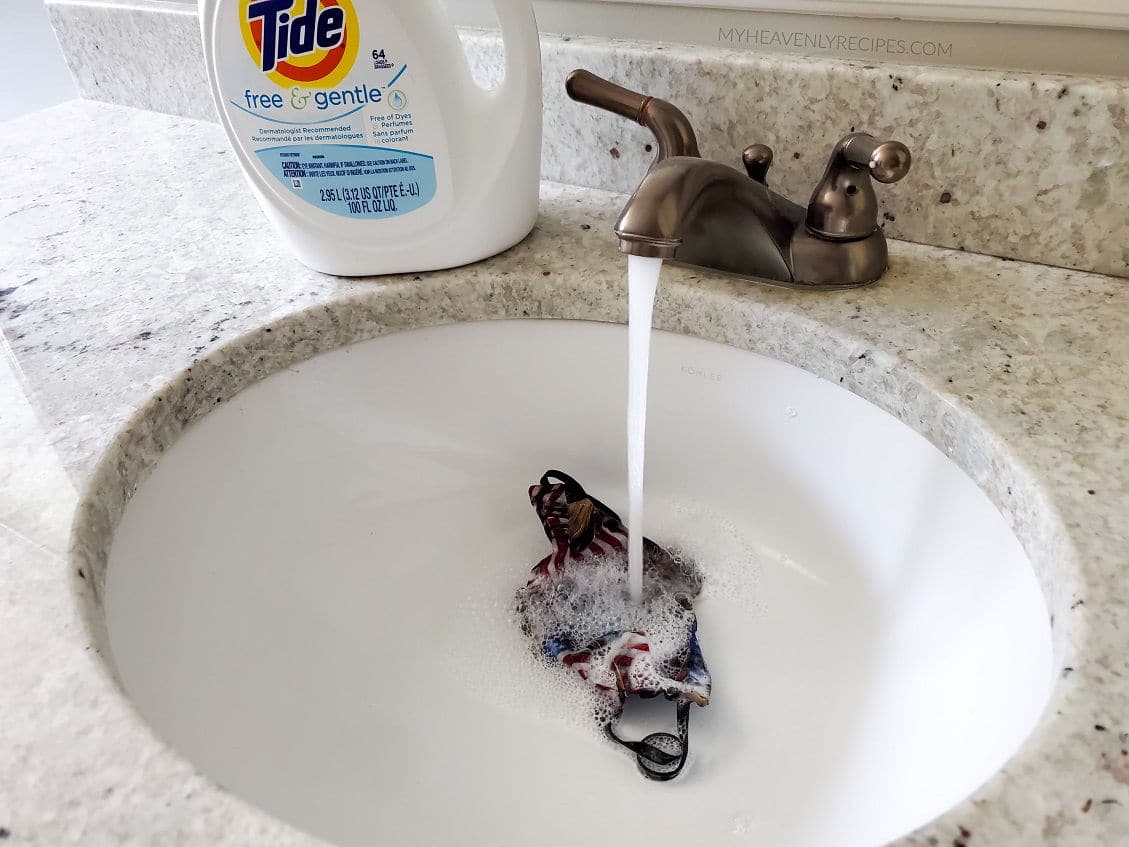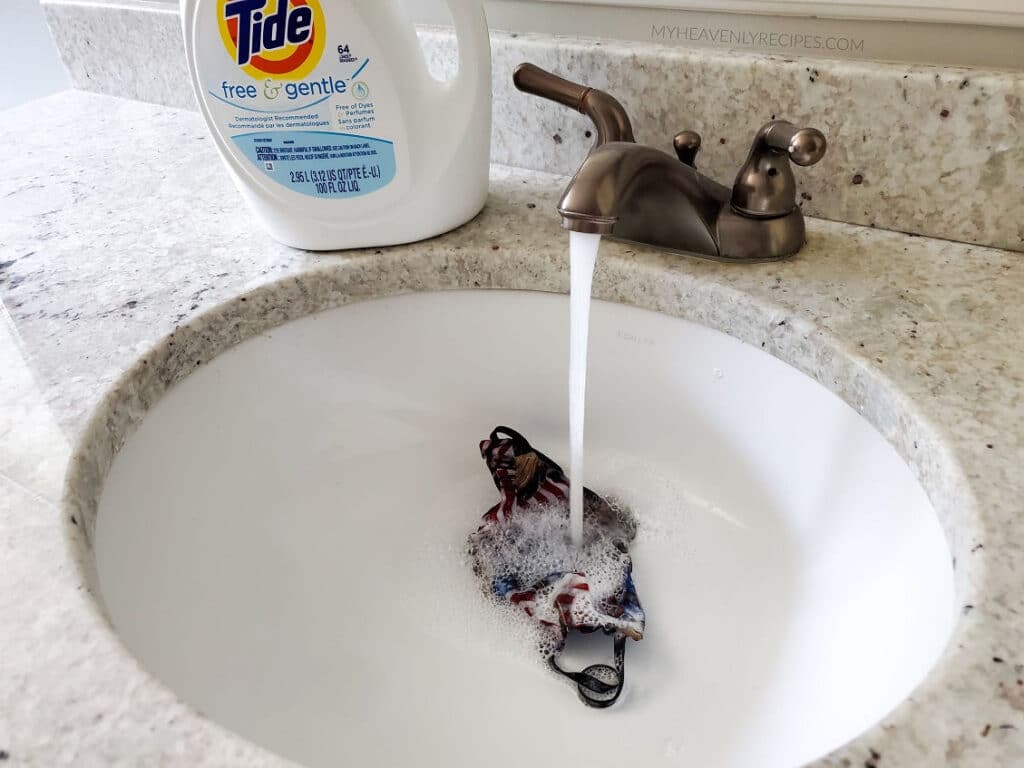 How often should you wash your face mask?
You should wash them every night or the last time you wear it out for the day. It's pretty simple to just throw in the sink and wash with soap. If it's not completely dry the next morning just use a blow dryer quick.