This post may contain affiliate links, read our
Disclosure Policy
for more information. As an Amazon Associate I earn from qualifying purchases, thank you!
The keto diet can be an amazing way to live a healthier lifestyle and shed some pounds in the process. It might seem like giving up carbs completely is too restrictive but I'm sure anyone could do it at least a few days a week. Who knows you might end up loving it because to be honest, there are so many delicious recipes that are keto friendly you won't feel deprived at all. With that said, I'm sure all of us have pretty full schedules which is why I researched some of the best keto dinner recipes that will help you stick to your low-carb goals even on a busy weeknight!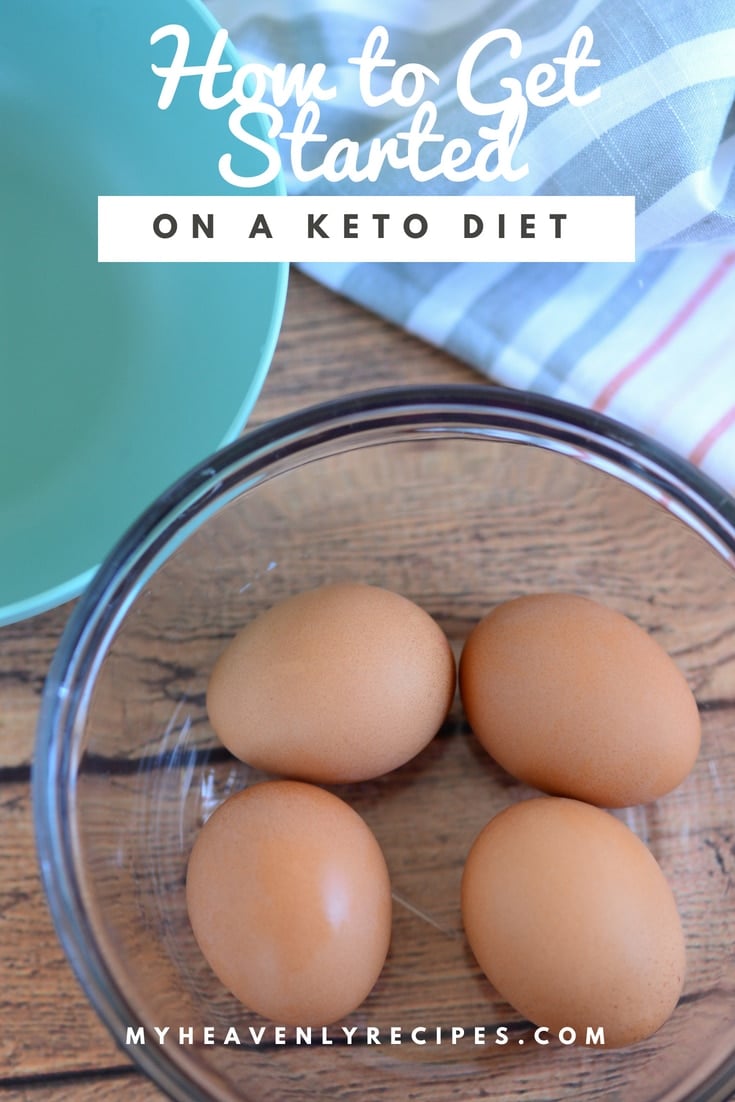 1. How To Get Started On A Keto Diet from myheavenlyrecipes.com
First things first: if you're new to keto, check out my guide that explains what's it like to be on this diet and also includes some handy tips!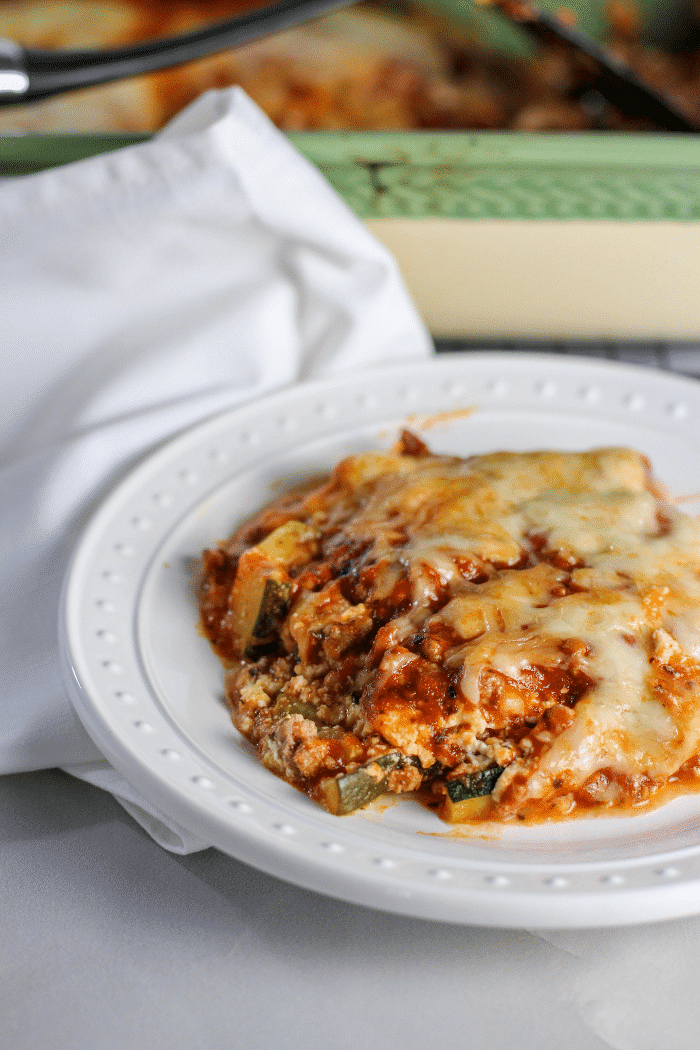 2. Homemade Keto Zucchini Lasagna from myheavenlyrecipes.com
Who needs "Lasagna" lasagna when you can have zucchini lasagna? You won't miss the pasta, trust me!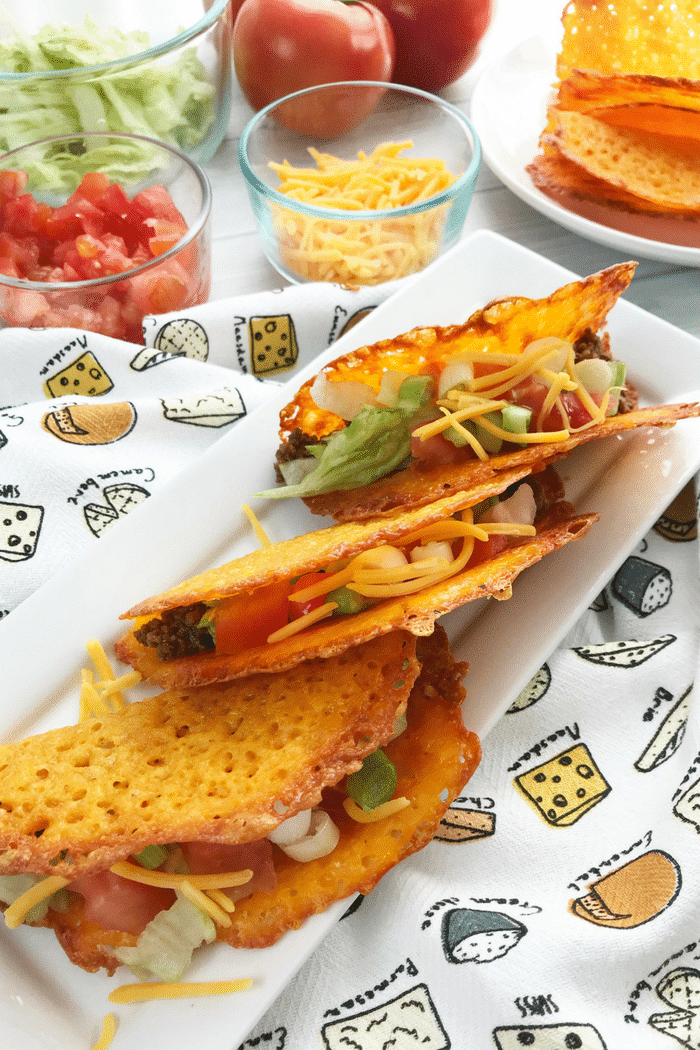 3. Low Carb/Keto Cheese Taco Shells from myheavenlyrecipes.com
These low carb taco shells taste amazing and they're the perfect lunch to pack for school or work.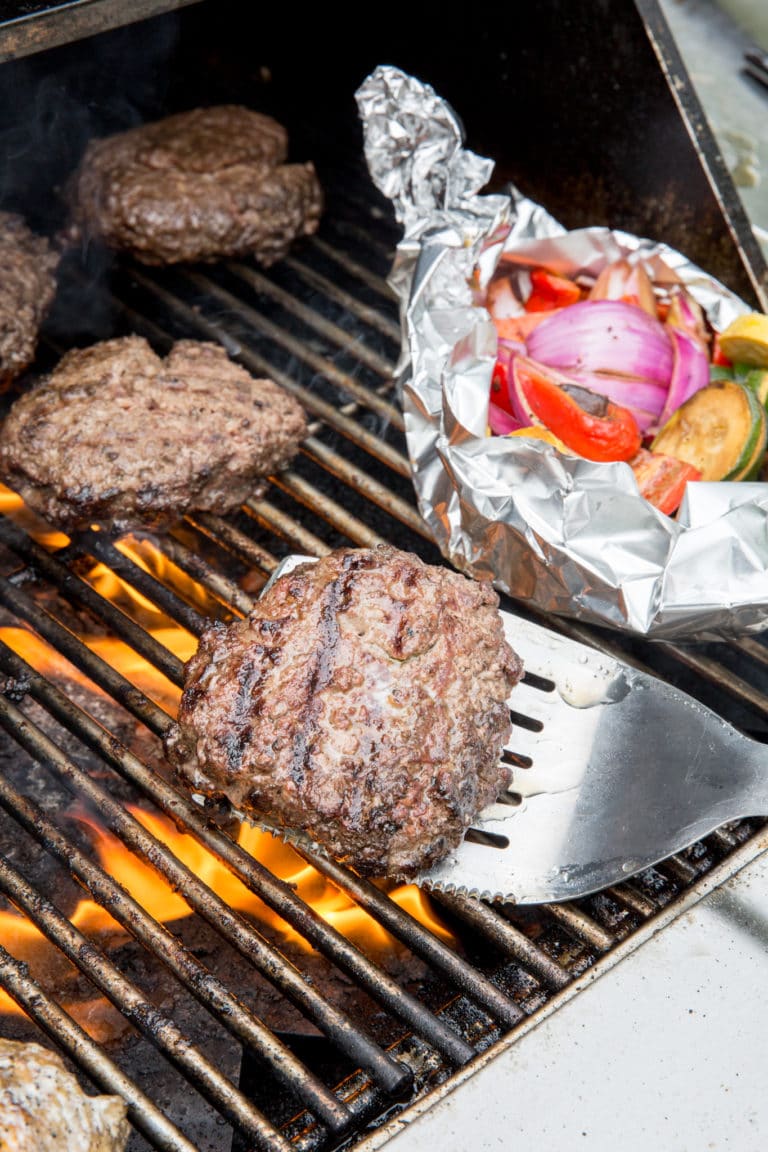 4. Butter Keto Burger from myheavenlyrecipes.com
No need for a bun to enjoy this delicious butter burger. You can serve it on a bed of veggies or along your favorite salad for a tasty and healthy low carb meal.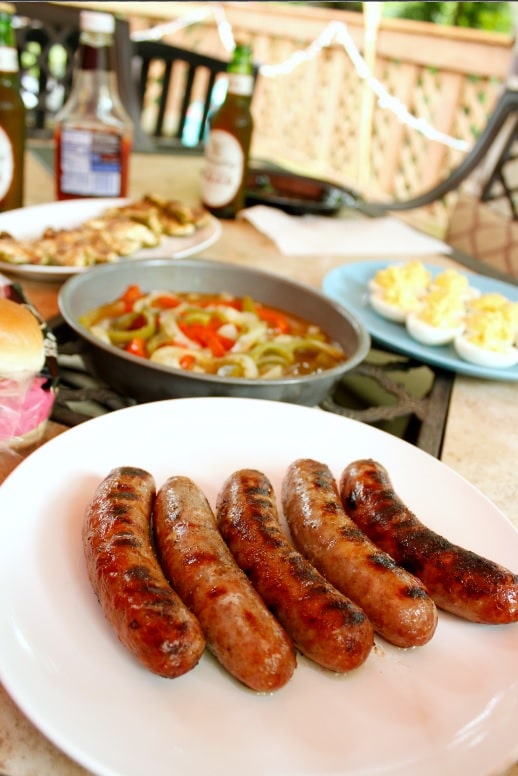 5. Smothered Brats & Veggies from myheavenlyrecipes.com
Here's a simple recipe that's easy to make and perfect as a weeknight dinner.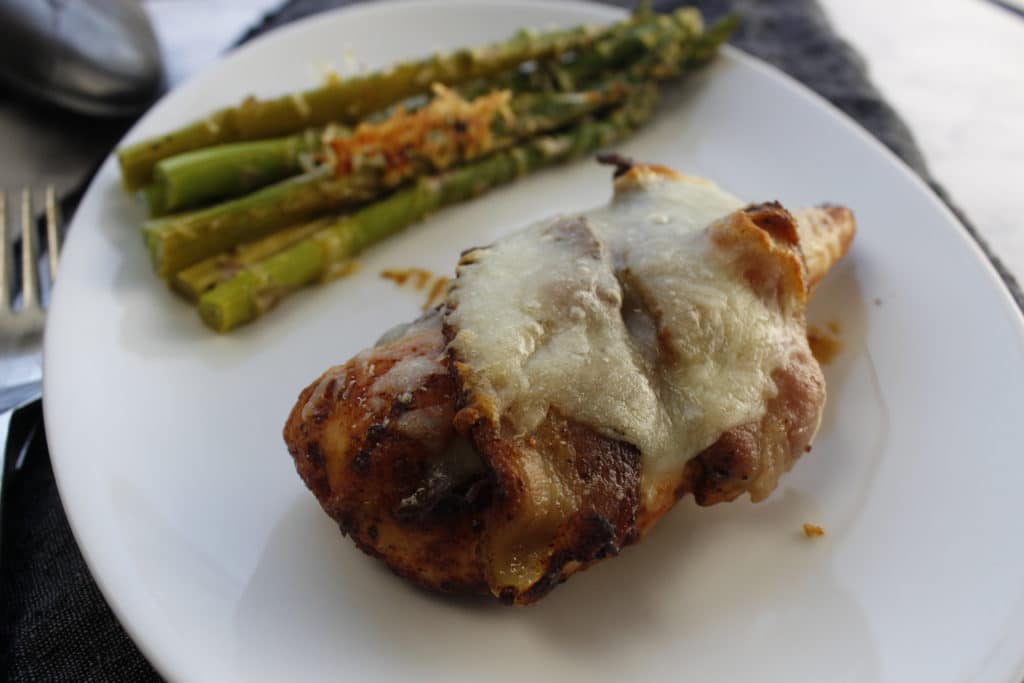 6. Alice Springs Chicken (Outback Steakhouse Copycat) from myheavenlyrecipes.com
Outback Steakhouse has this delicious recipe called Alice Springs Chicken. I recreated it at home for a family-friendly dinner idea that also happens to be low carb.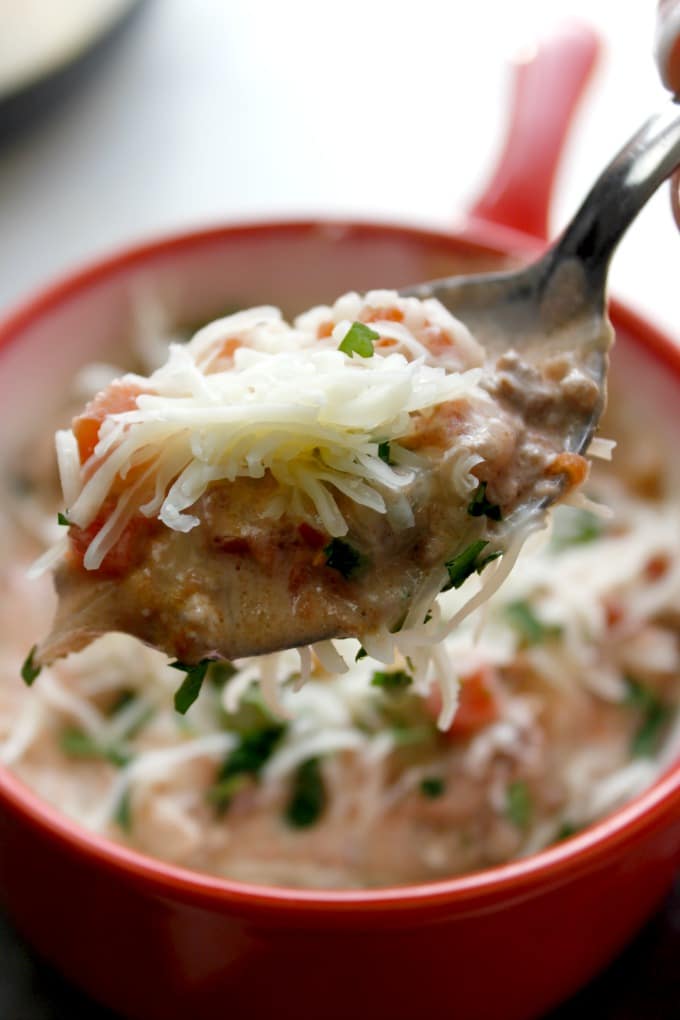 7. Low-Carb Taco Soup Recipe from myheavenlyrecipes.com
Taco soup seems like one of the best comfort meals during the cold season, right?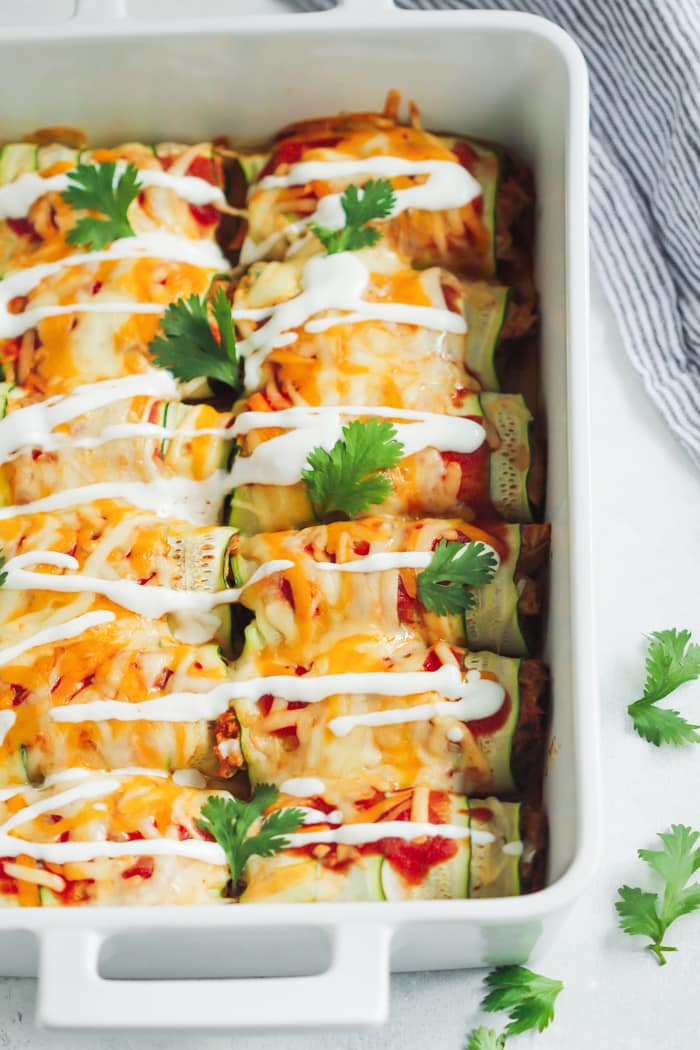 8. Low-Carb Chicken Zucchini Enchilada from primaverakitchen.com
This chicken zucchini enchilada is loaded with flavors and ready in less than an hour!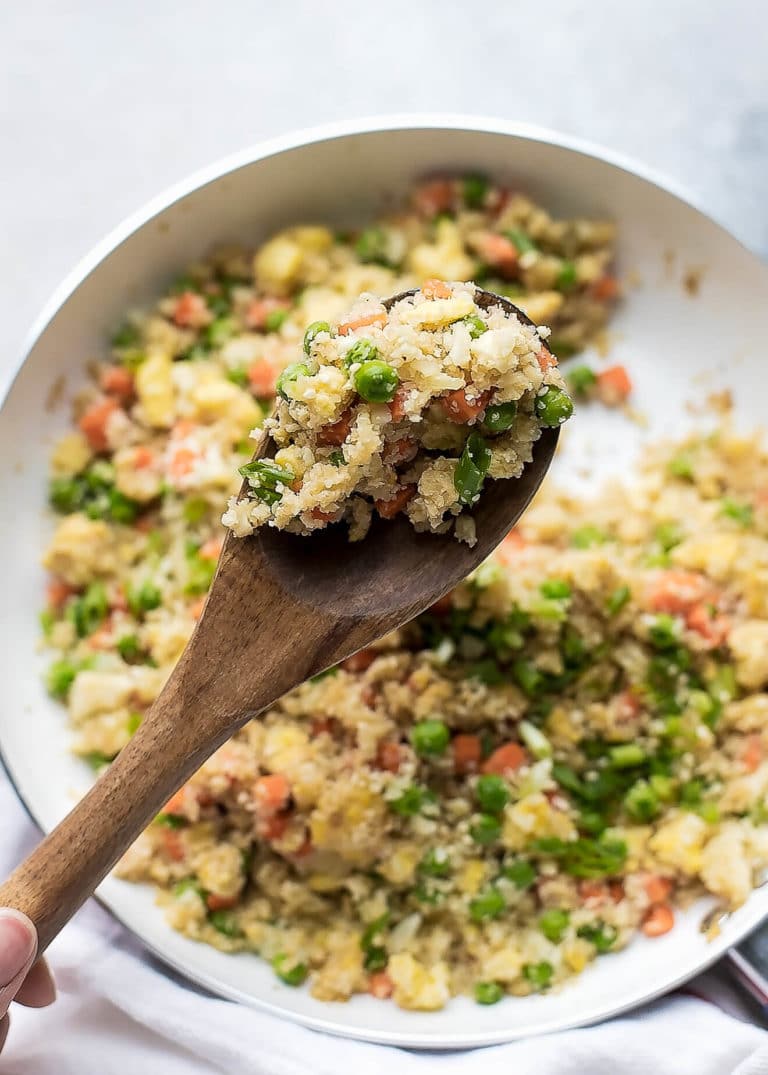 9. Keto Cauliflower Fried Rice Recipe from cookinglsl.com
Cauliflower fried rice is probably one of the healthiest alternatives to classic rice and it's also surprisingly good.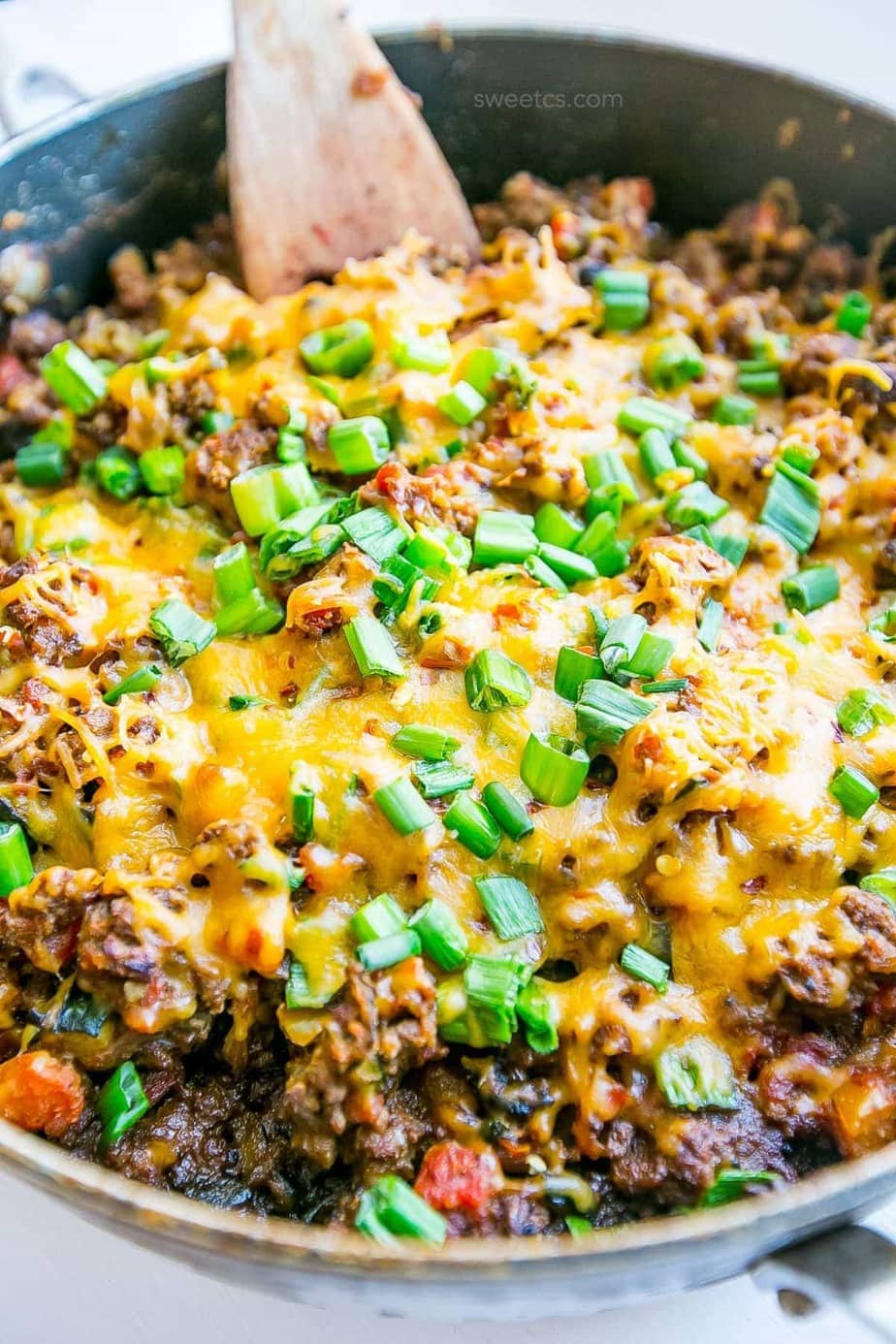 10. One Pot Cheesy Taco Skillet from sweetcsdesigns.com
One pot meals are a godsend when you're tired and need to put food on the table asap. This recipe is also loaded with veggies and budget friendly!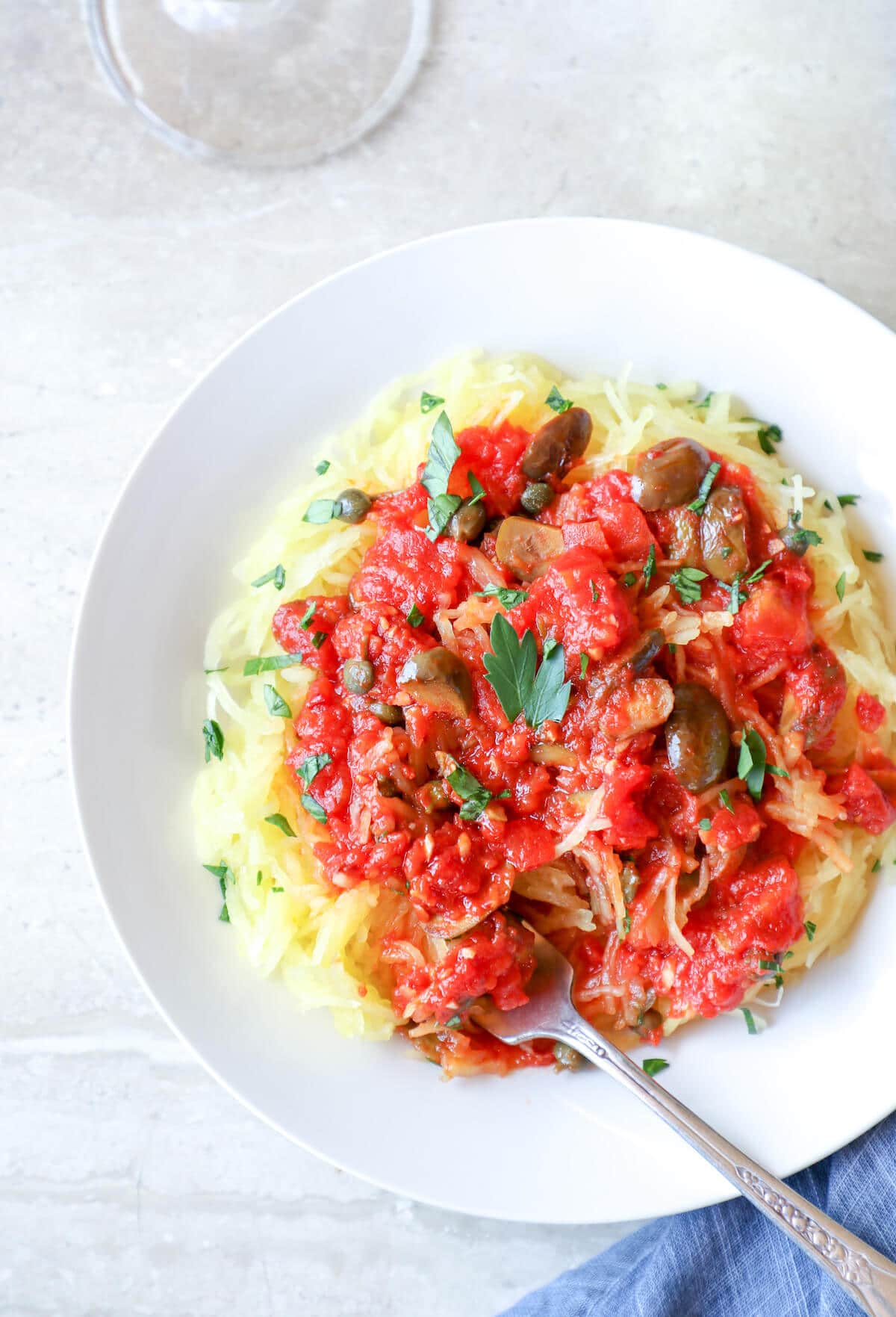 11. Keto Spaghetti Squash Puttanesca from ibreatheimhungry.com
I absolutely love spaghetti squash even though it tastes nothing like the classic spaghetti. Judging by the looks, this puttanesca recipe is a must try.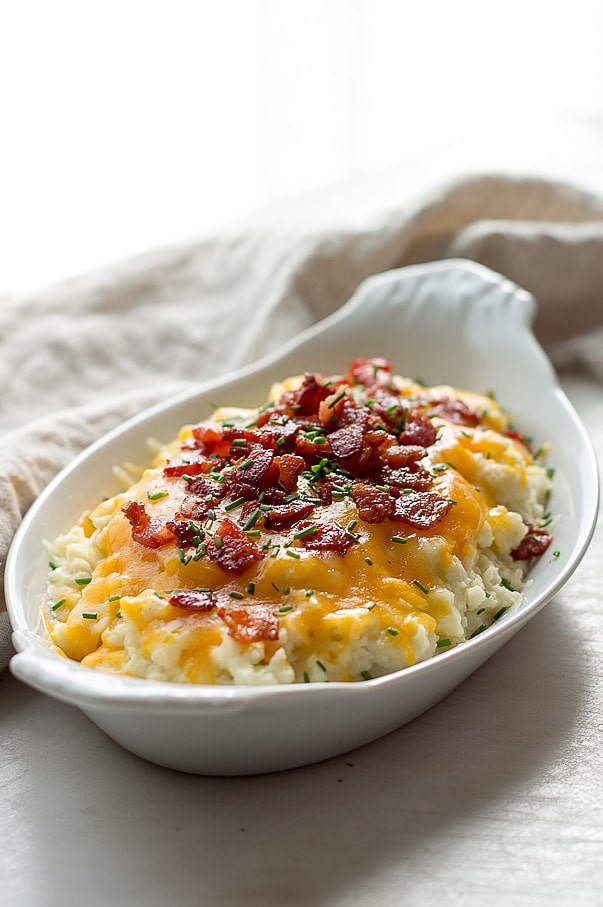 12. Loaded Low Carb Cauliflower from lowcarbmaven.com
Anything loaded sounds good to me and since this cauliflower recipe is also low carb there's nothing more I could ask for.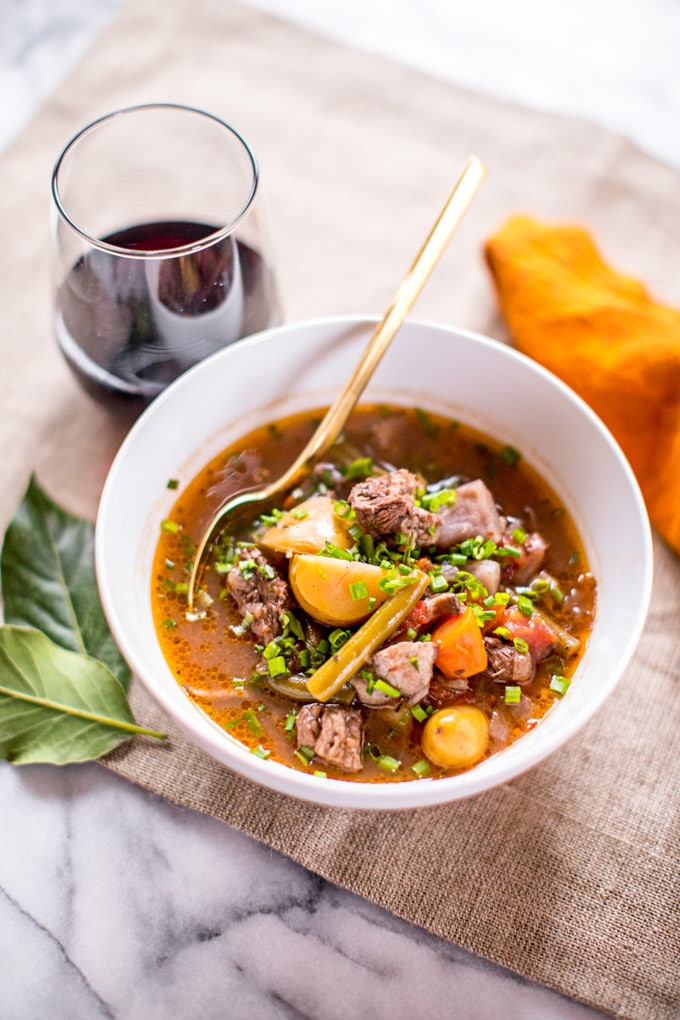 13. Keto Beef Stew In The Instant Pot Or Slow Cooker from rootandrevel.com
If you have an Instant Pot you can enjoy this tender and warming beef stew in just 40 minutes. Amazing, right?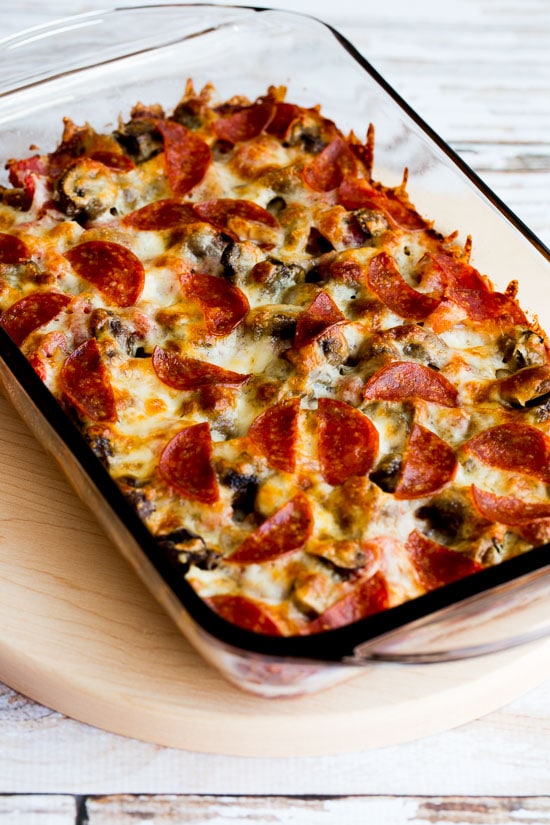 14. Low-Carb Deconstructed Pizza Casserole from kalynskitchen.com
This deconstructed pizza casserole will please any pizza fan and they won't miss the crust, I promise!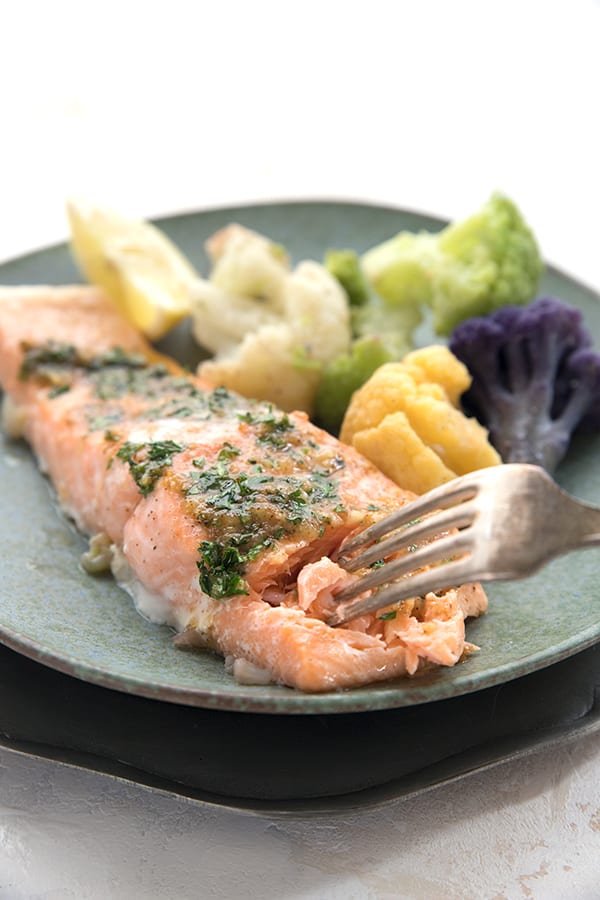 15. Easy Garlic Butter Salmon from alldayidreamaboutfood.com
Here's a quick sheet pan meal idea that will help you add more fish into your diet with very little effort.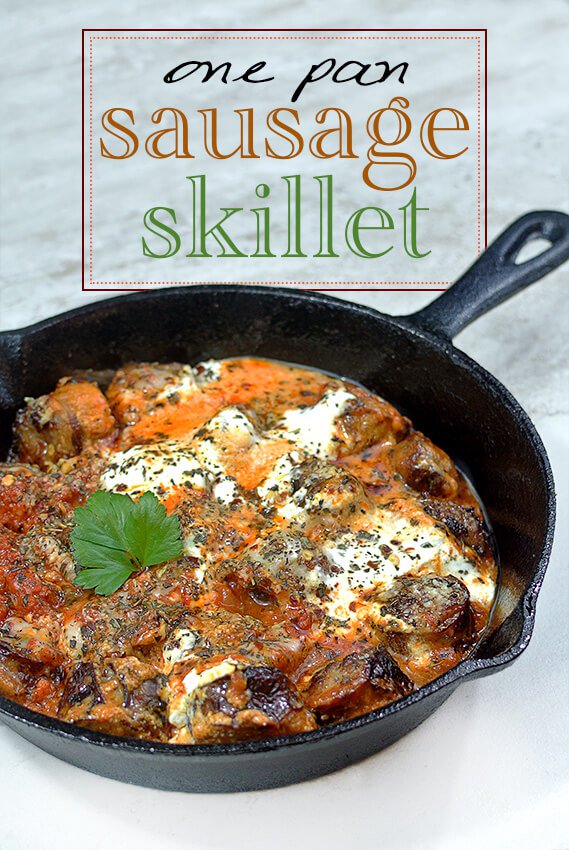 16. One Pan Italian Sausage Dinner Skillet from tasteaholics.com
Another easy dinner that doesn't require using multiple pots and it's ready in a little over 30 minutes. Extra TV time acquired!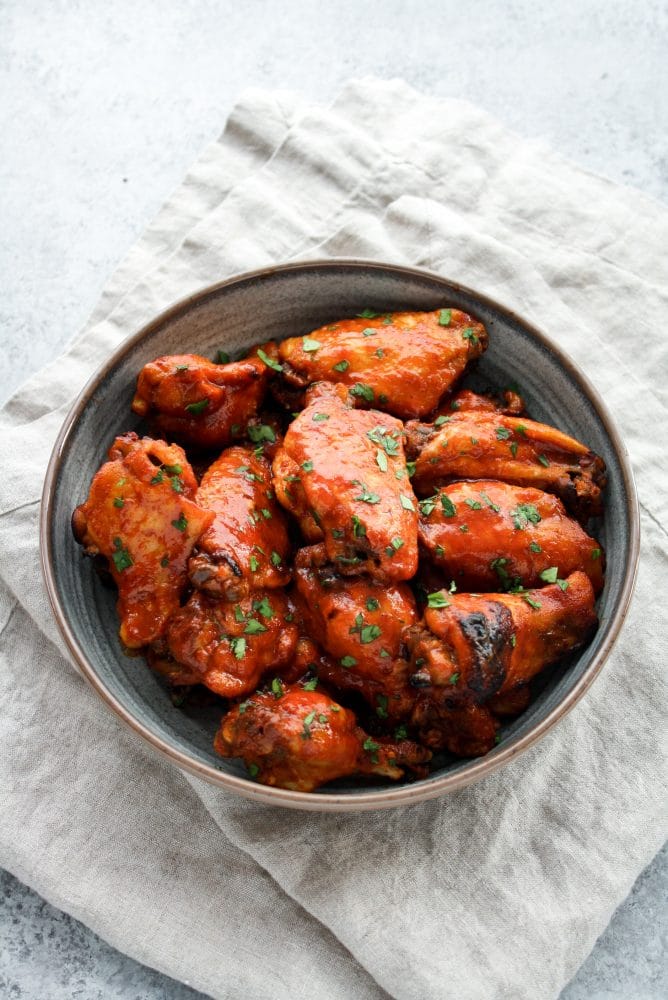 17. Instant Pot Low-Carb Sweet And Spicy Barbecue Chicken Wings from realbalanced.com
These sweet and spicy barbeque chicken wings are ready in under an hour and even though they are sweet, there is no refined sugar used.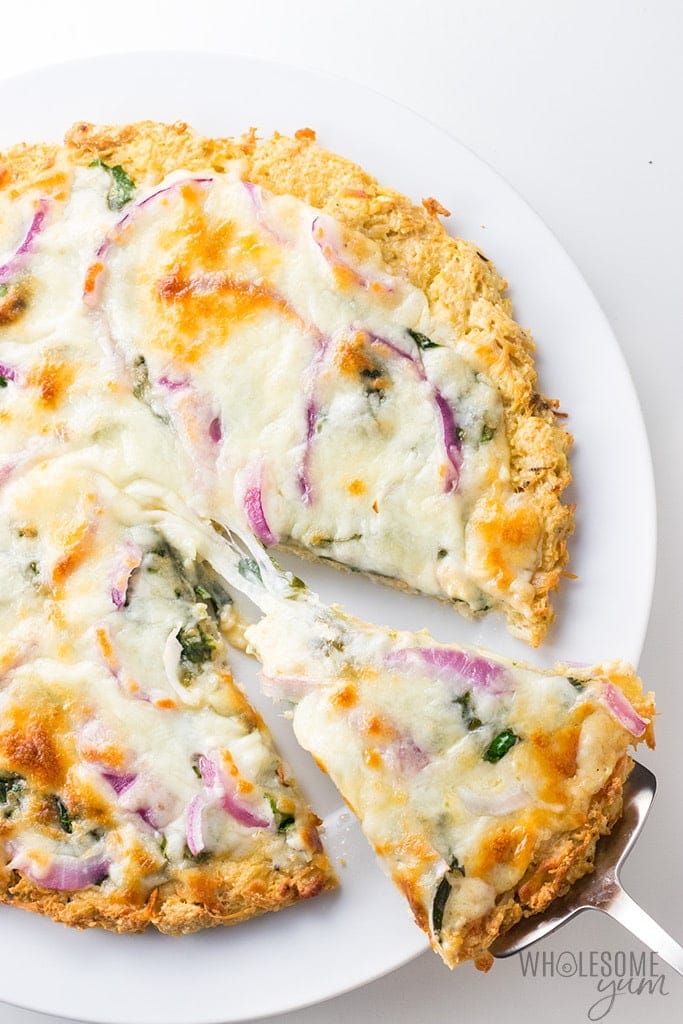 18. Low Carb Keto Chicken Crust Pizza Recipe from wholesomeyum.com
I love how this pizza recipe uses chicken in the crust. It's one of the most protein-rich pizzas for sure!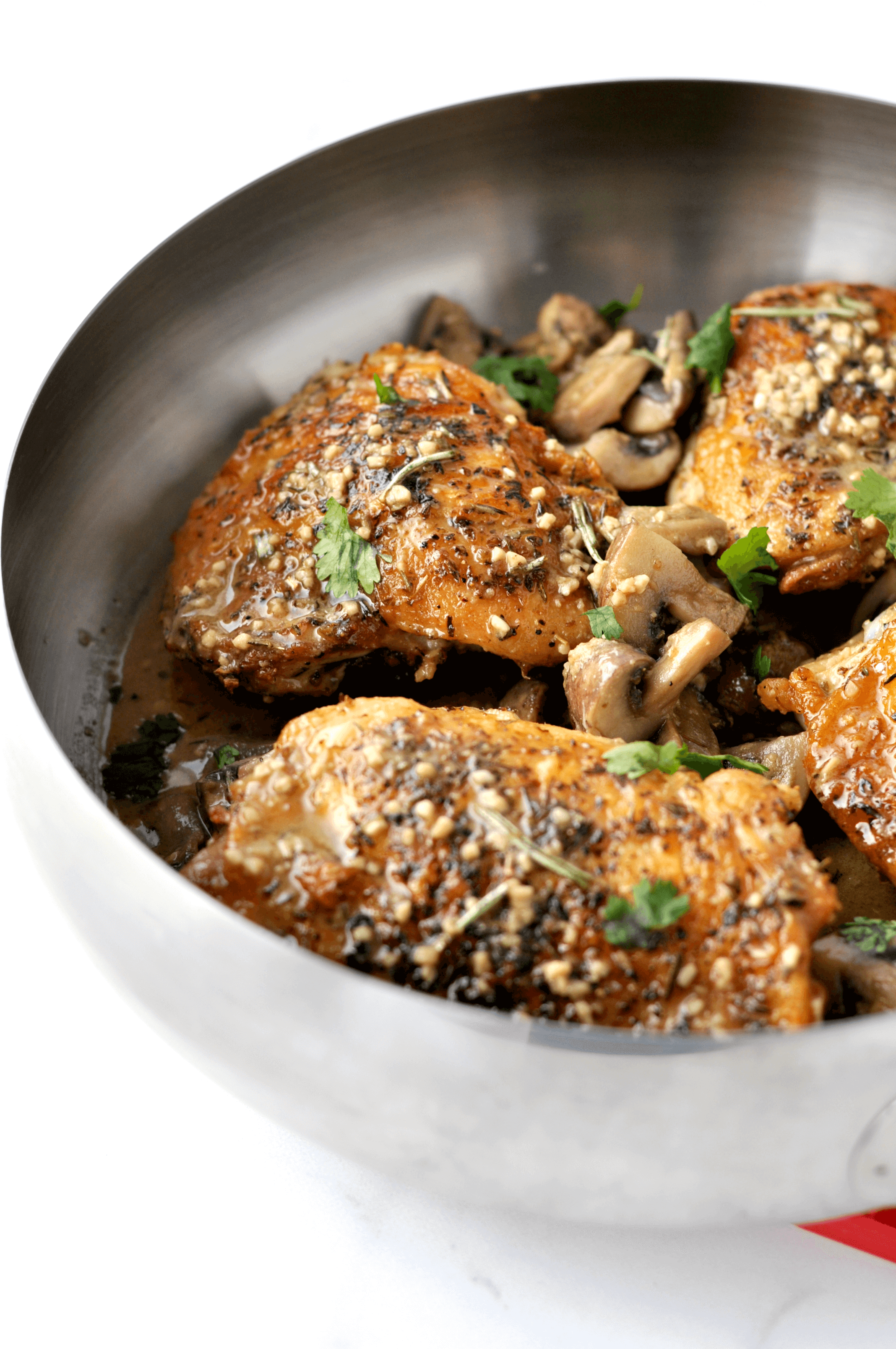 19. Herbed Chicken And Mushrooms from peaceloveandlowcarb.com
This recipe looks absolutely delicious and time on the stove top is limited so the oven will do most of the work.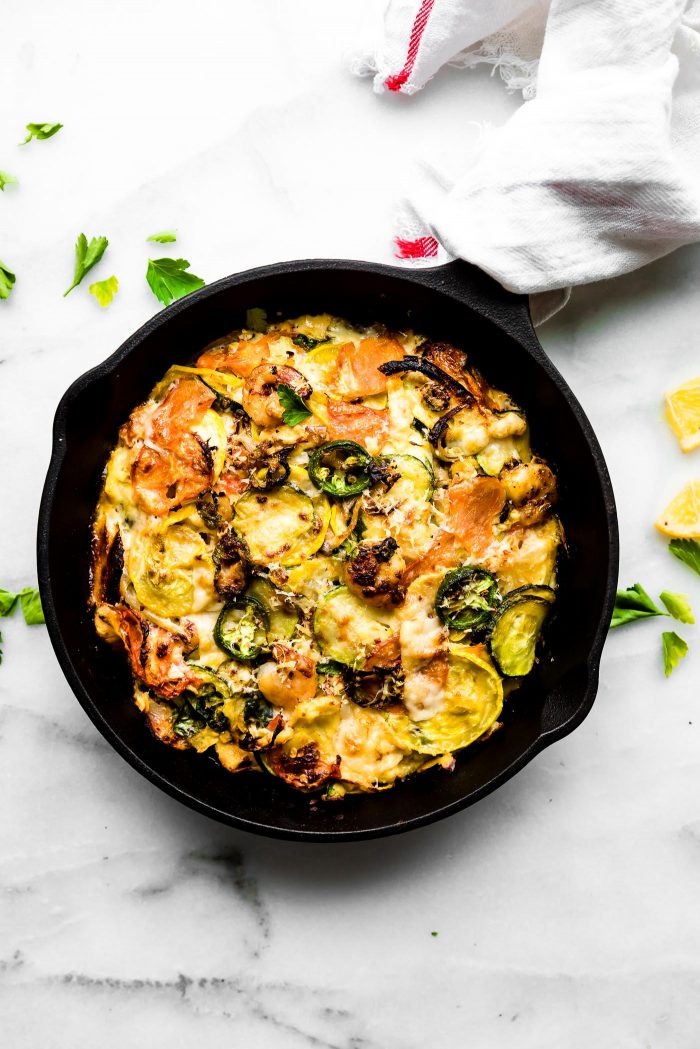 20. Spicy Jalapeño Shrimp Veggie Bake from cottercrunch.com
This is another quick keto dinner idea that's full of veggies and the best part is you only have 10 minutes of prepping before you pop it in the oven.