Fun Summer Jello Shots to Make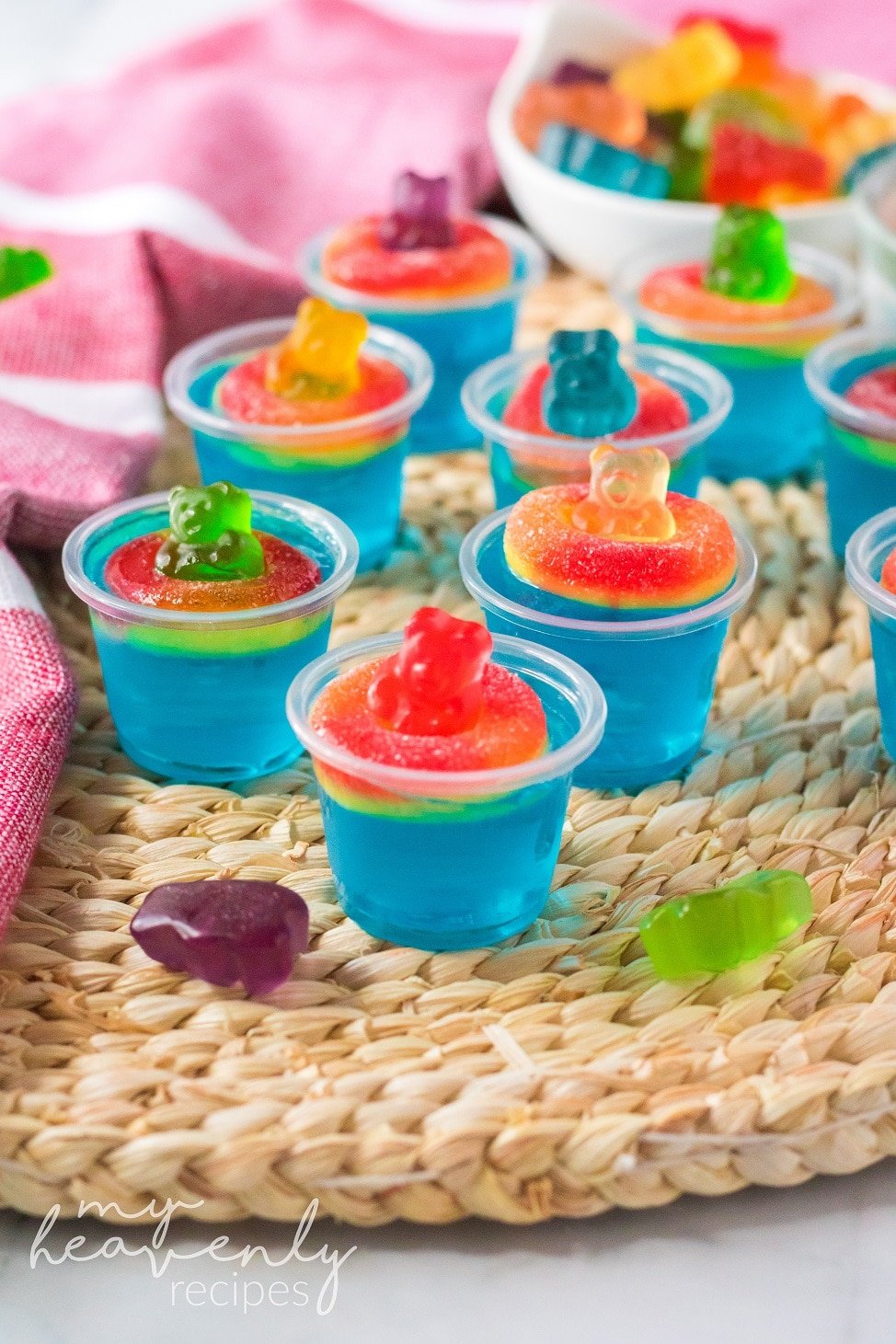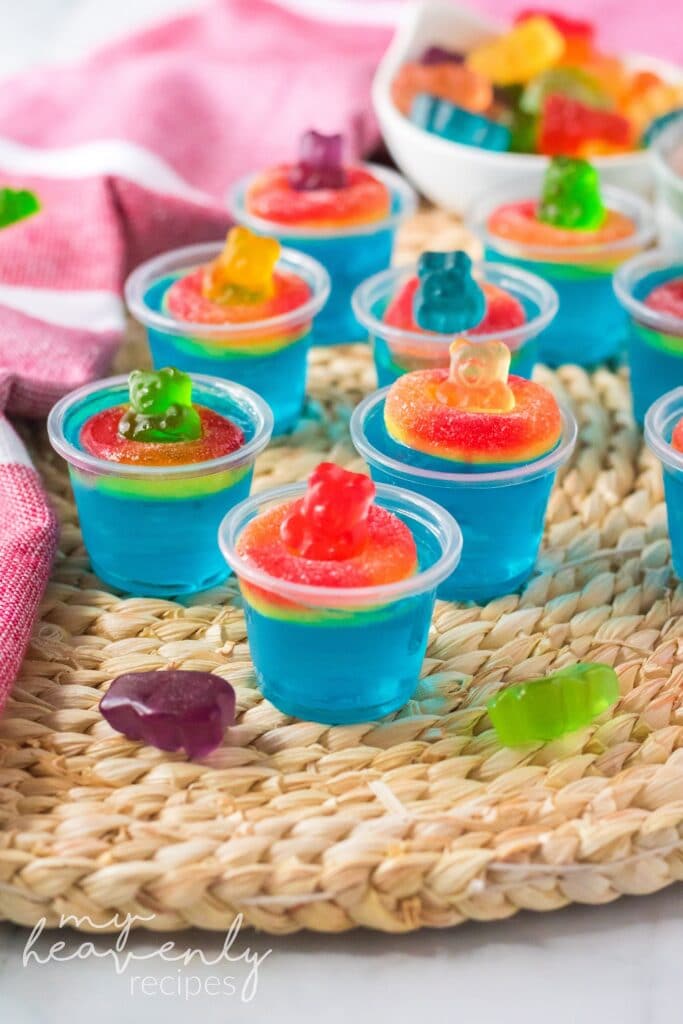 Make some adorable pool party jello shots for your next get together this summer! The gummy looks like a pool floatie with a bear in them. Also make sure to try our pink starburst jello shots too!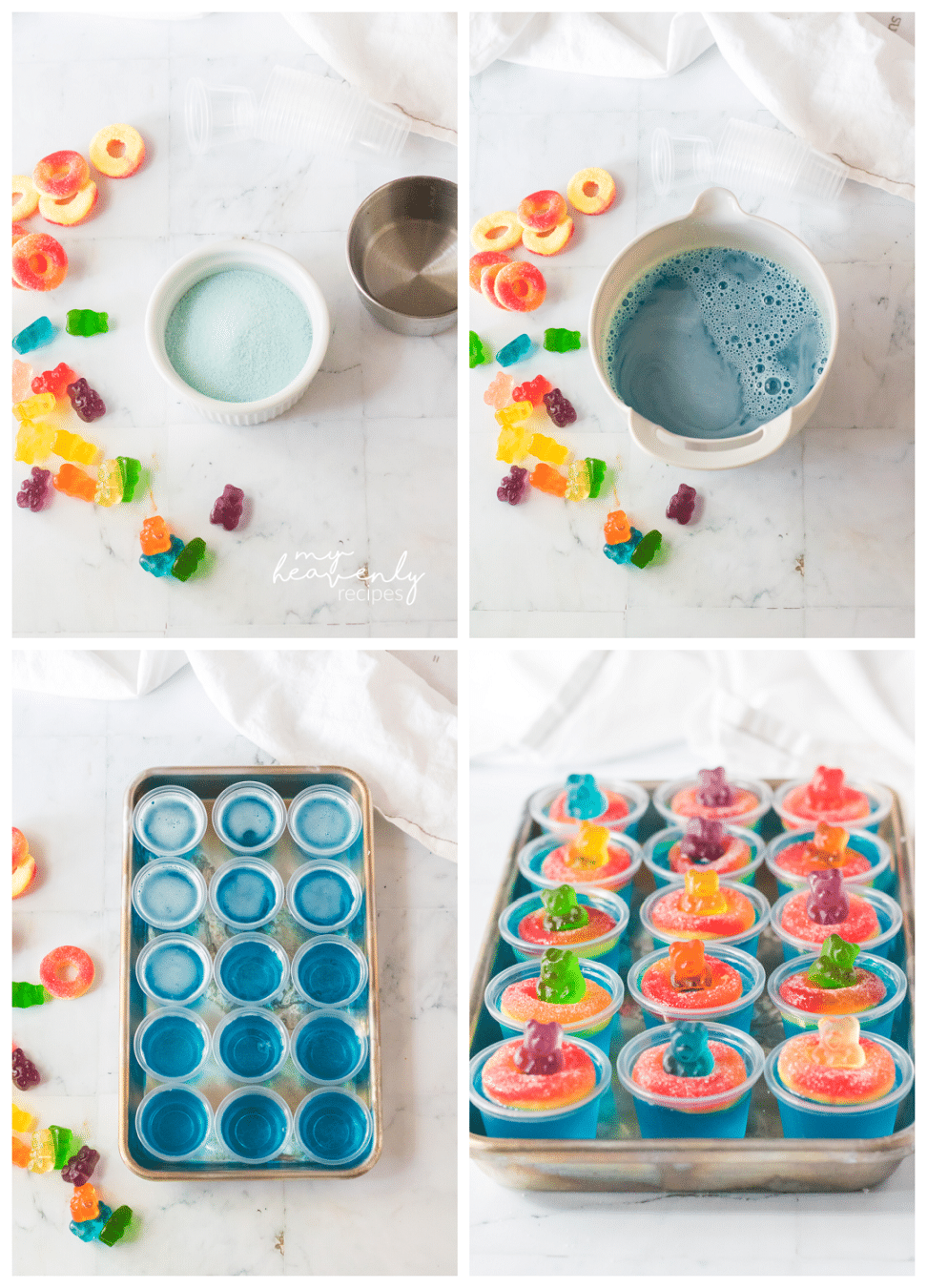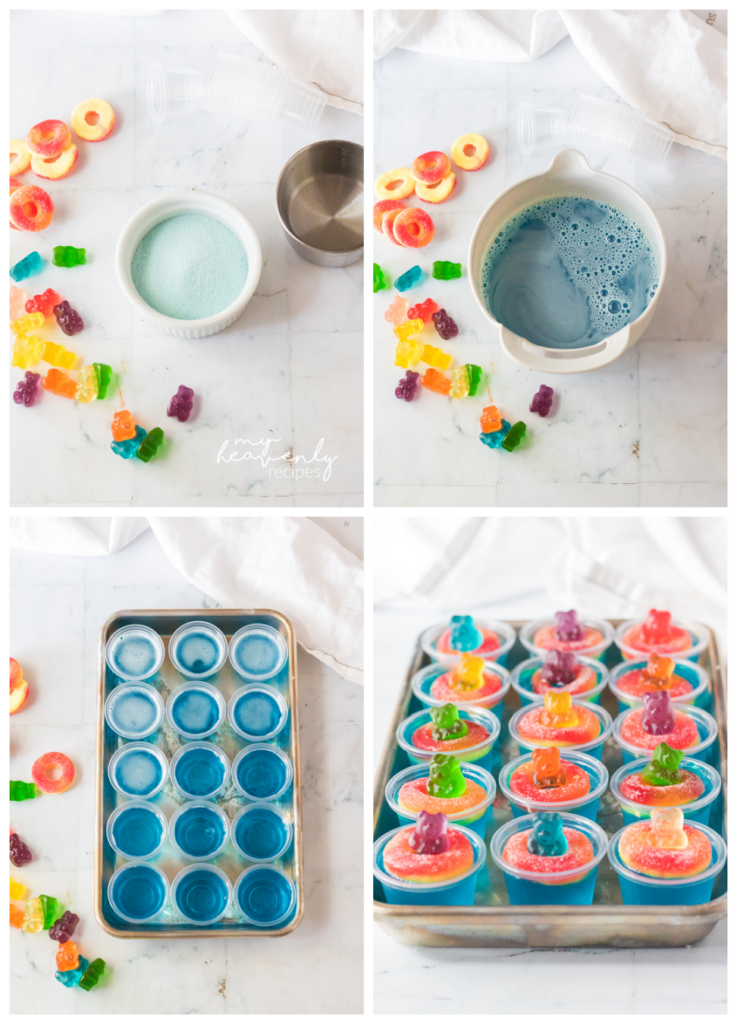 They are so easy to make and taste delicious!!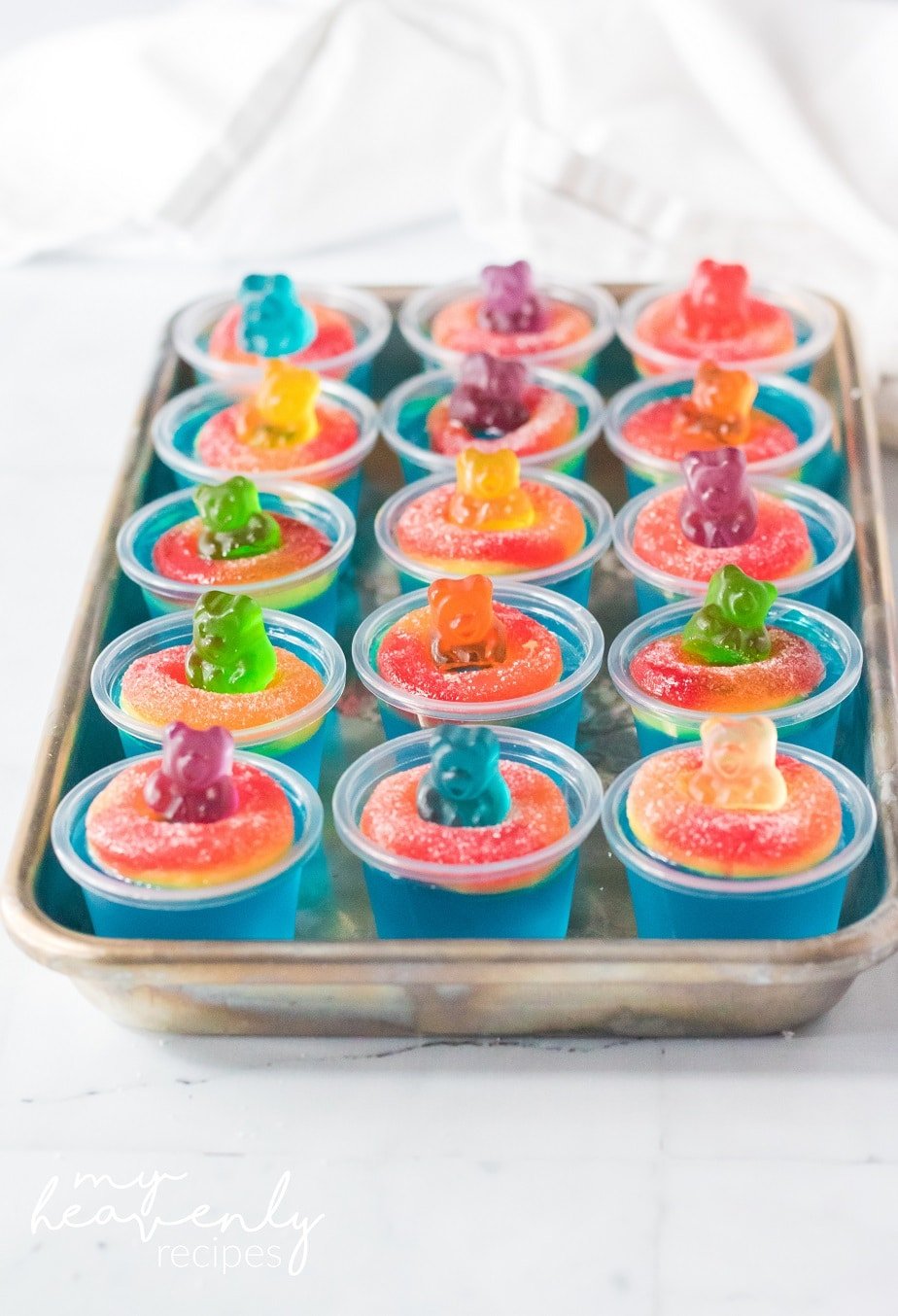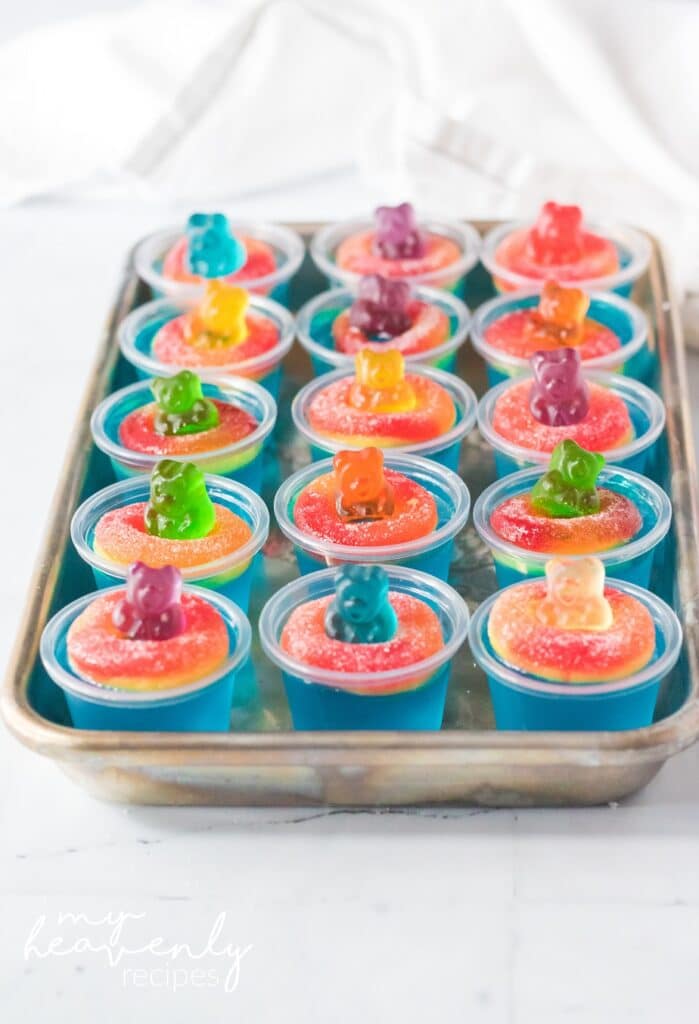 Your friends will freak out when they see a platter of these little jello shots! Enjoy!
Pool Party Jello Shots
Ingredients
3

ounces

blue raspberry flavored gelatin mix

1

cup

boiling water

1

cup

vodka or cold water

Peach ring gummis

Gummi bears

1

ounce

disposable cups
Instructions
On a tray set out your cups, set aside for later. This is also a good time to

make sure you have room in your fridge for the tray of jello shots.

In a large measuring cup with a spout or a mixing bowl with a spout add 1 cup of boiling water and your jello.

Whisk until the jello is all dissolved.

Next add in your 1 cup of vodka.

Whisk again.

Carefully pour the mixture into the cups almost all the way up.

Place them in the fridge for 3 hours or until they are set.

Place a gummi ring on each one and then cut a gummi bear in half and stick one in each ring.

Keep these refrigerated until ready to serve and keep cool while serving.

These will stay good in the fridge for a week!