Crispy Brussel Sprouts Recipe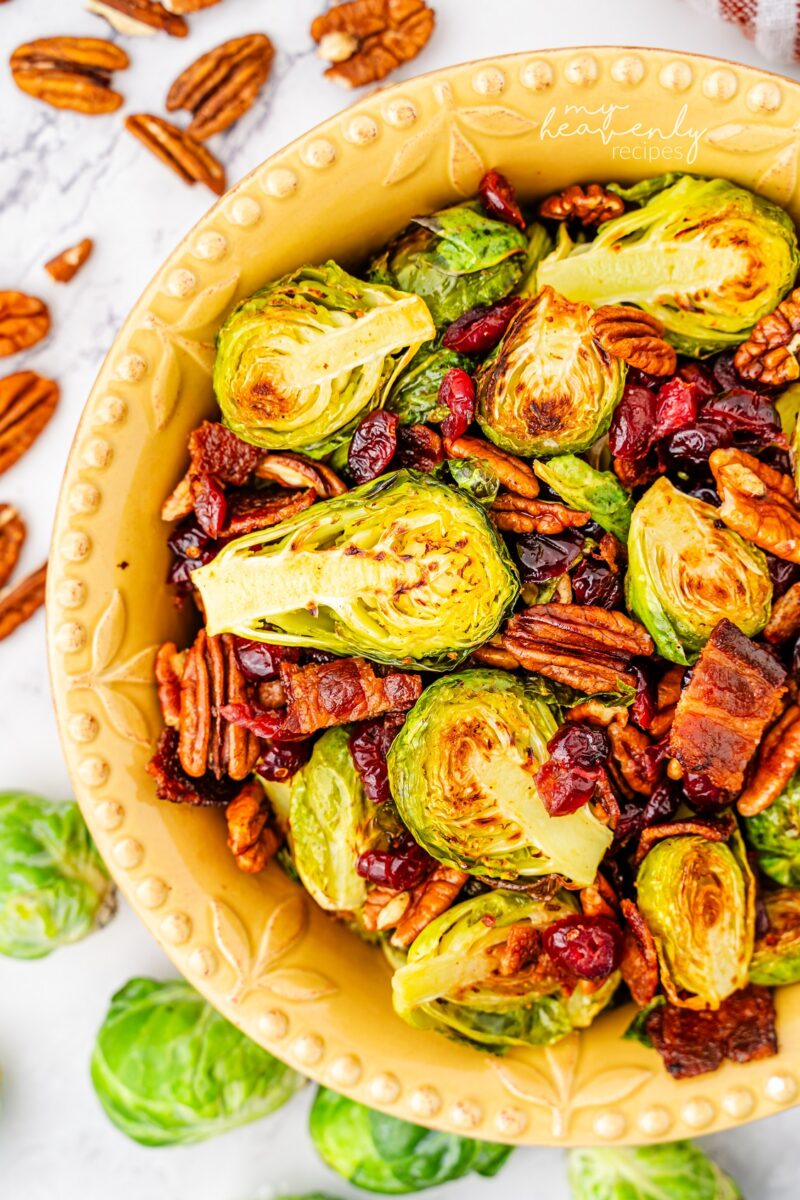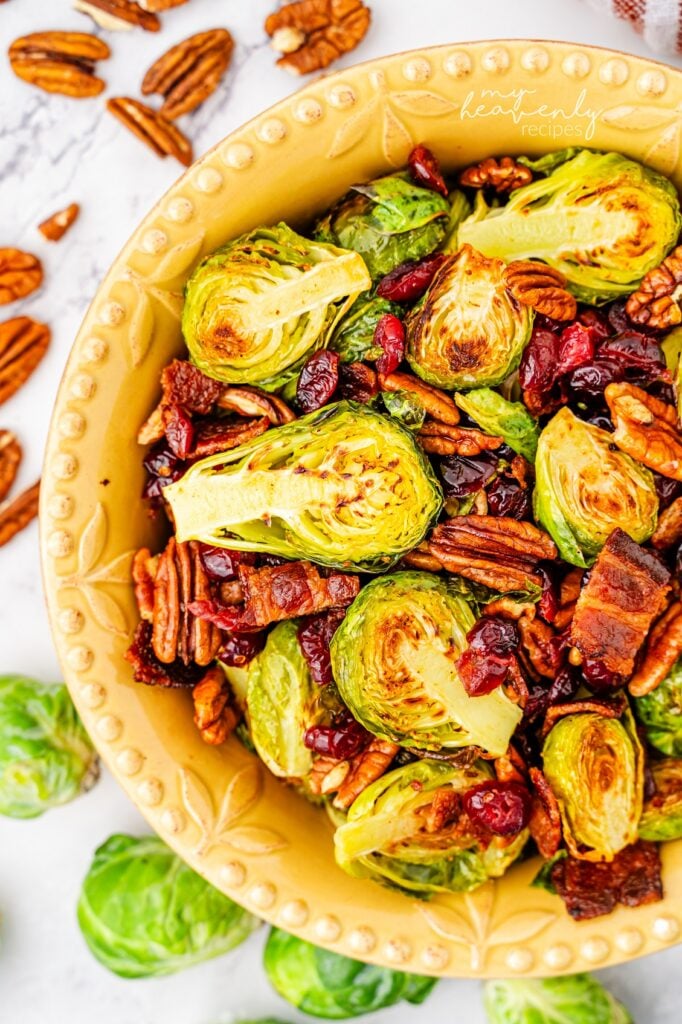 Make these roasted brussel sprouts to impress your holiday guests! We make these for Thanksgiving and Christmas dinners as a side dish. They are the perfect bright colors too!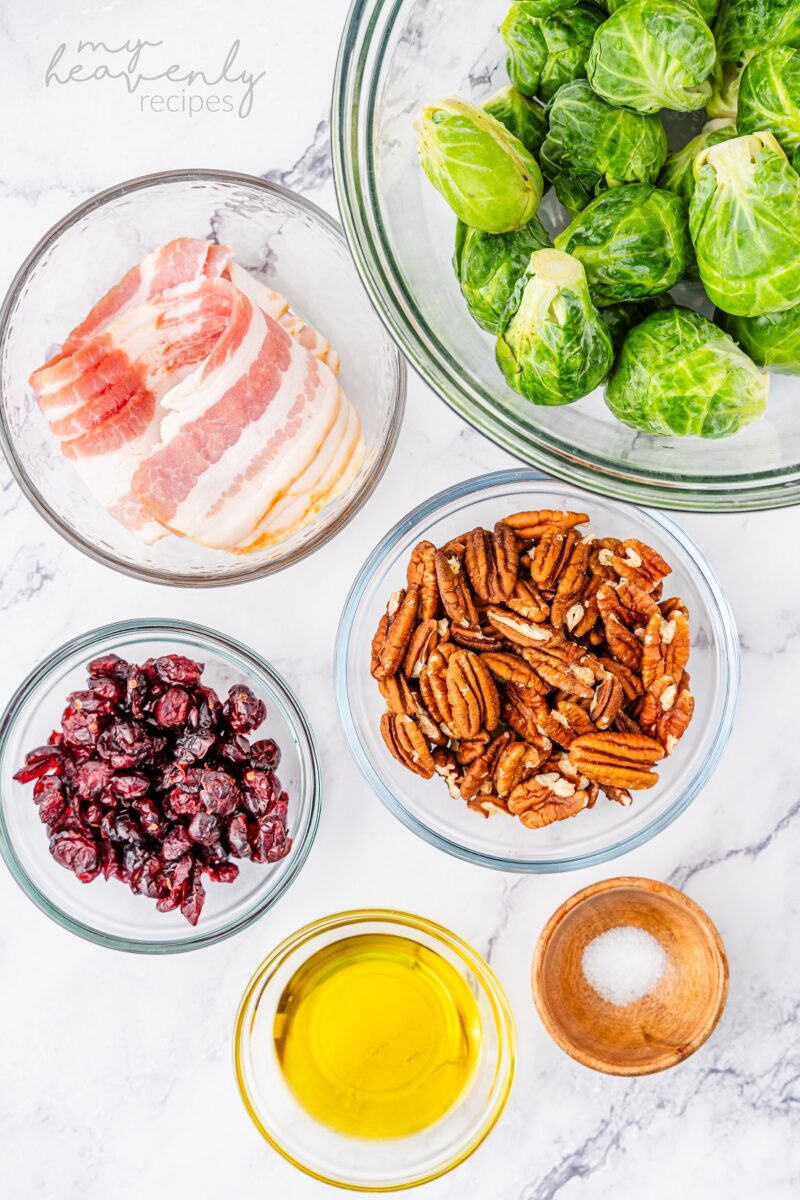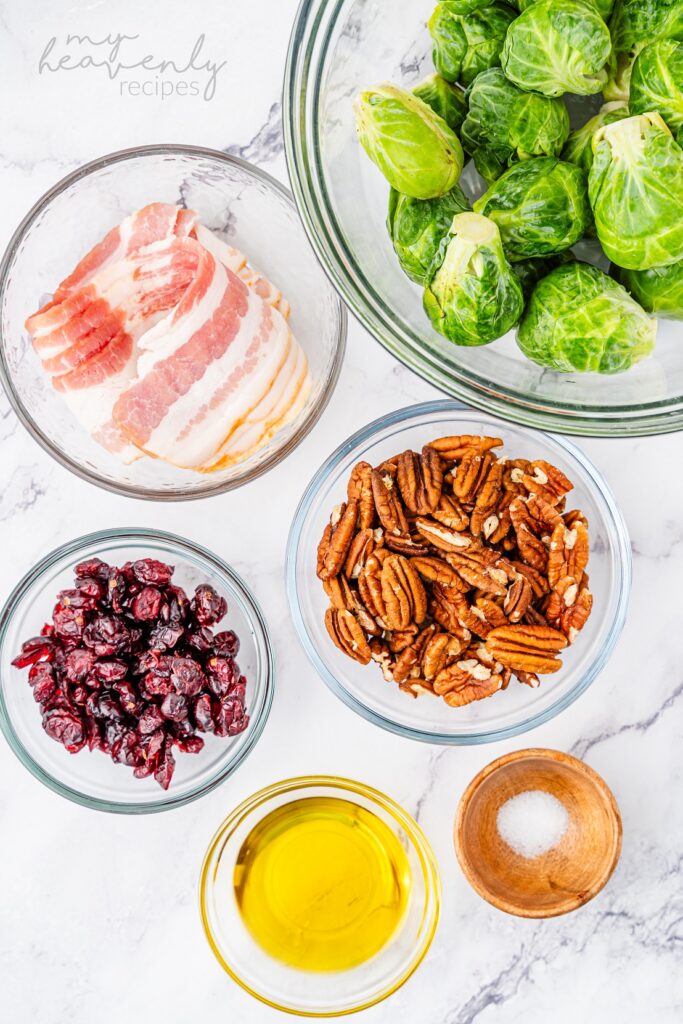 What ingredients do I need to make this?
Brussels sprouts
Olive oil
Sea salt
Bacon
Pecans
Dried cranberries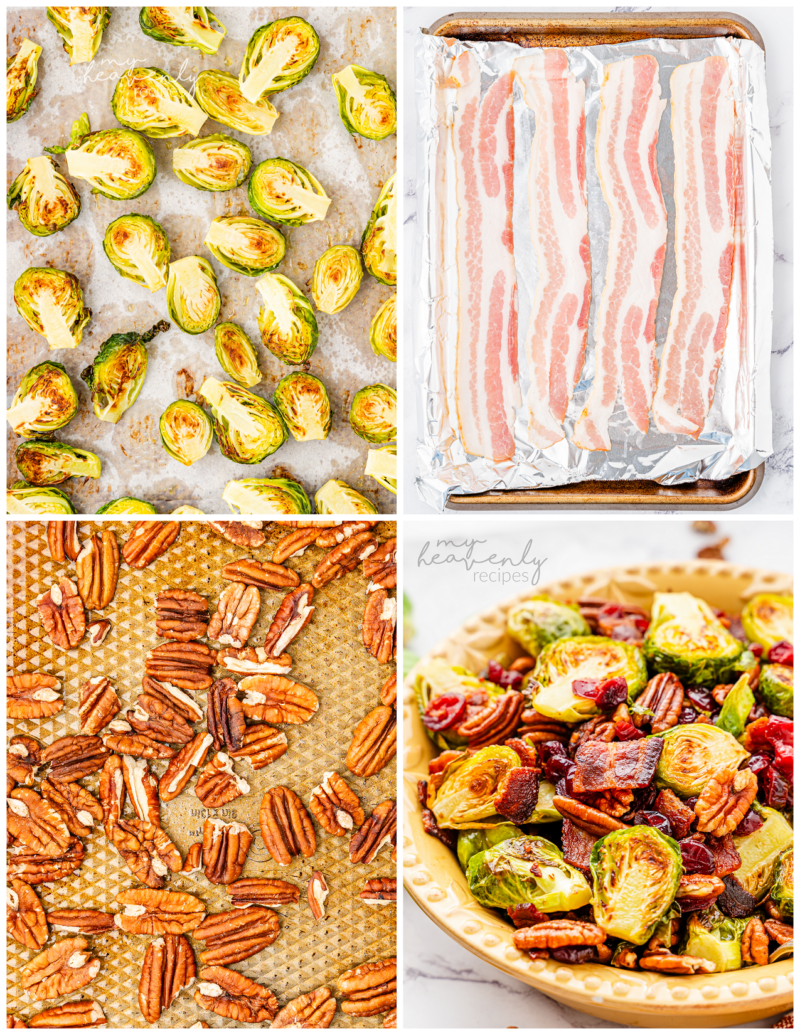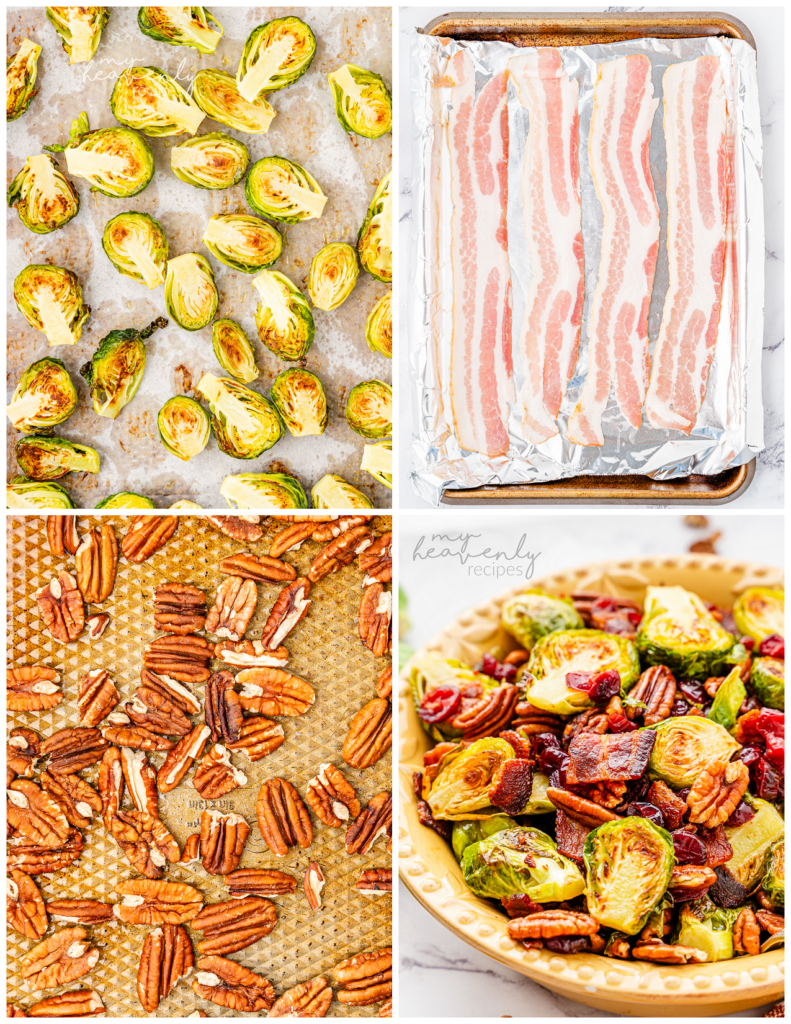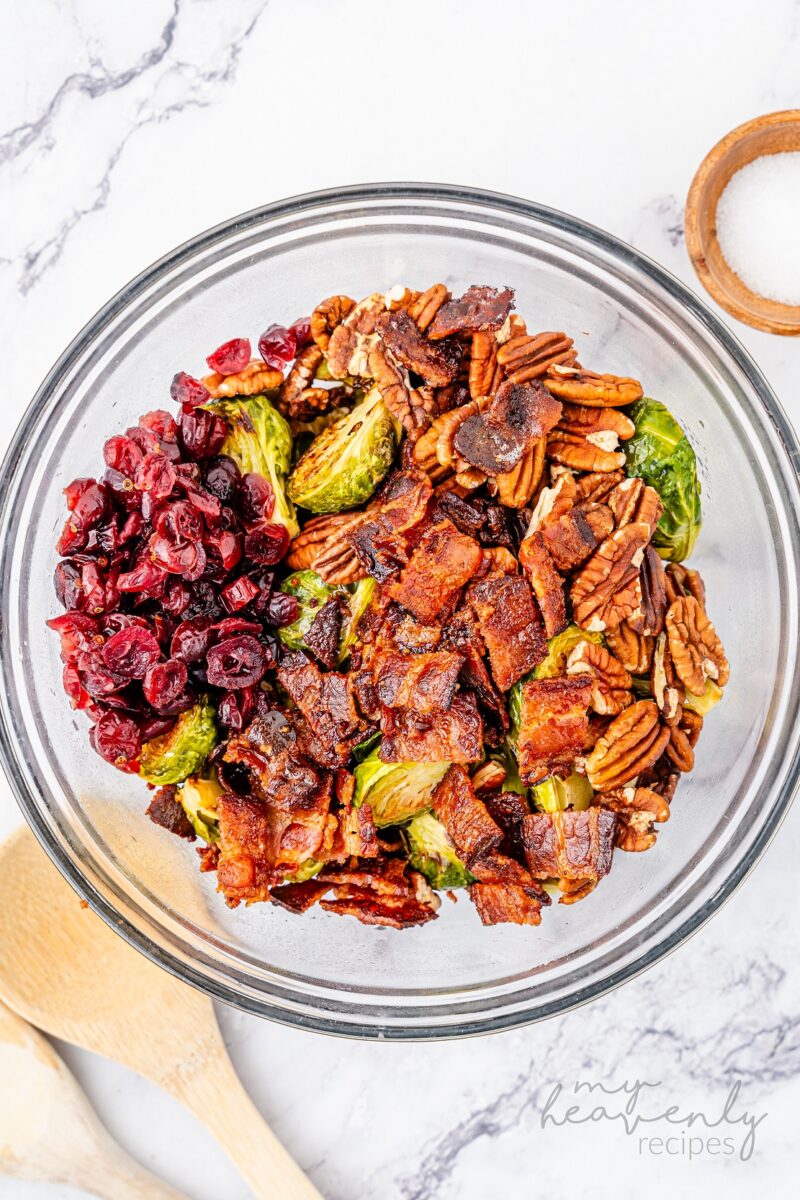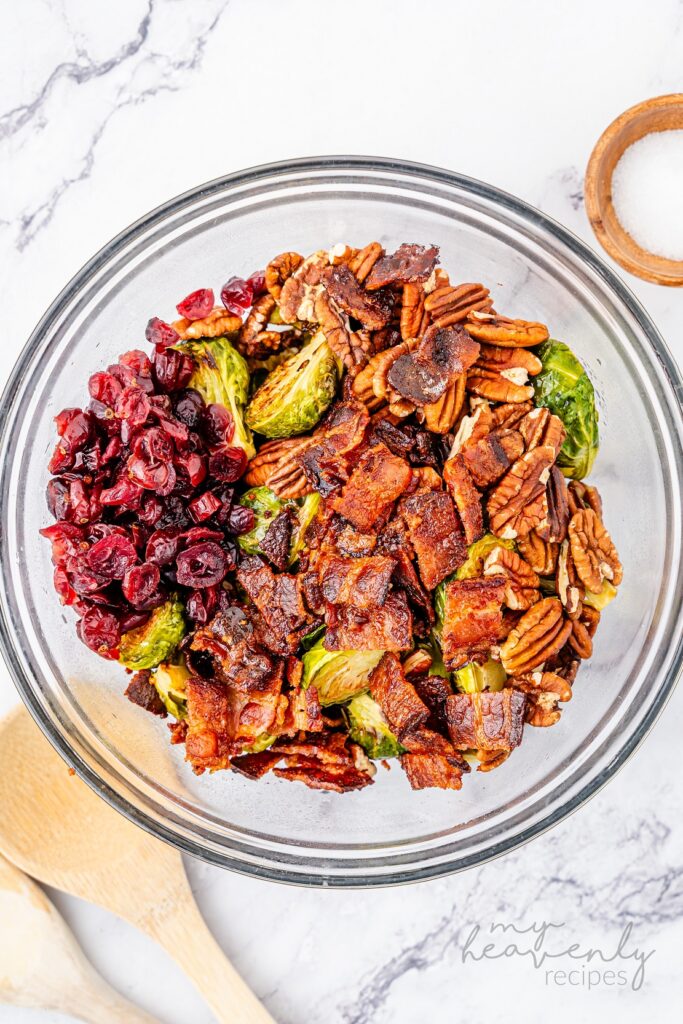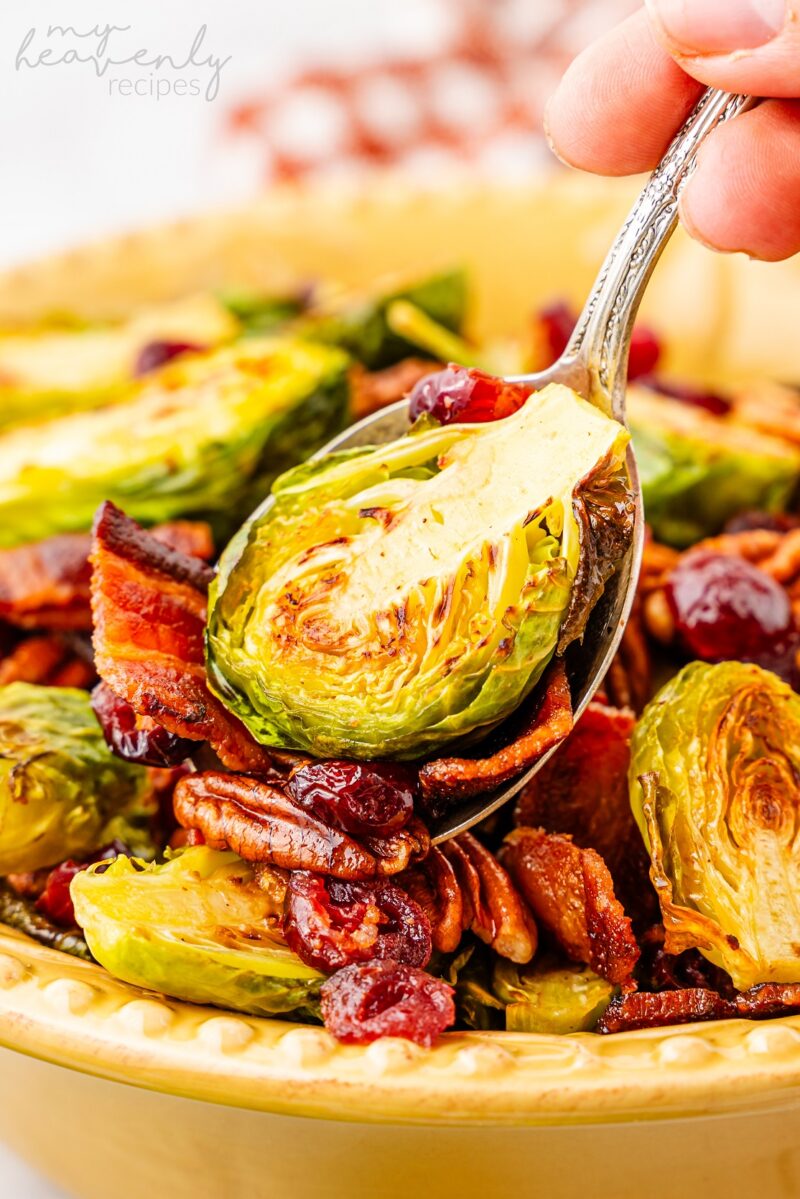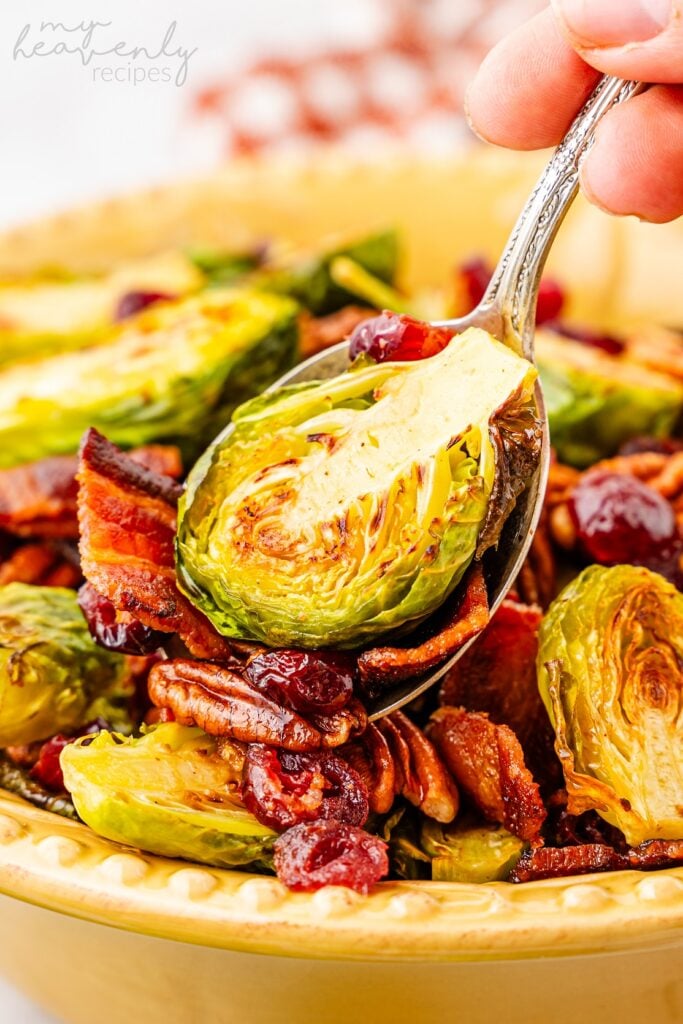 Roasted Brussel Sprouts with Bacon
Ingredients
1

pound

brussels sprouts

ends trimmed

3

tablespoons

olive oil

¼

teaspoon

sea salt

4

slices raw bacon

1

cup

pecans

½

cup

dried cranberries
Instructions
Preheat the oven to 400 degrees Fahrenheit. Line a large baking sheet with parchment paper.

Halve the Brussels sprouts lengthwise using a sharp knife and cutting board.

Gently combine the sliced Brussels sprouts, olive oil, and sea salt in a large bowl.

Place the Brussels sprouts cut side down on the lined baking sheet. Bake for 15 minutes, then remove from oven and flip onto the other side for an even bake. Put the Brussels sprouts back into the oven for 10 minutes.

Line a small baking sheet with foil. Arrange the bacon strips onto the sheet and bake until crispy, about 20 minutes.

Once the Brussels sprouts and bacon have finished cooking, use an available baking sheet to roast the pecans. Bake at 350 degrees Fahrenheit for 5 minutes, or until slightly toasted.

Chop the bacon into bits using a sharp knife and cutting board.

Gently toss the roasted brussel sprouts, bacon bits, toasted pecans, and dried cranberries in a large bowl. Serve warm and enjoy!