This post may contain affiliate links, read our
Disclosure Policy
for more information. As an Amazon Associate I earn from qualifying purchases, thank you!
Shaving cream eggs are a fun way to decorate eggs for Easter and a great kid-friendly Easter activity!
Tired of boring old dyed Easter Eggs? Or perhaps you are like our family and totally over those Easter Egg kits. We've all been there! Have some fun this year with Shaving Cream Eggs. They are a blast for the entire family to make!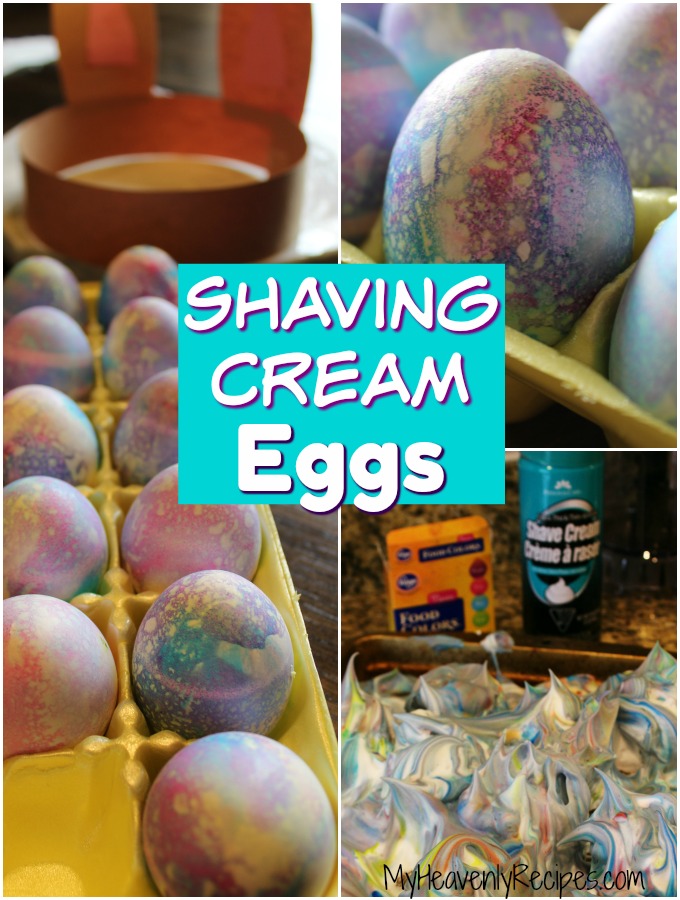 If your kids have been on the slime craze, chances are they will love these Shaving Cream Eggs. They are super fun, colorful and much easier than the traditional vinegar/water and dye!
How to Make Shaving Cream Eggs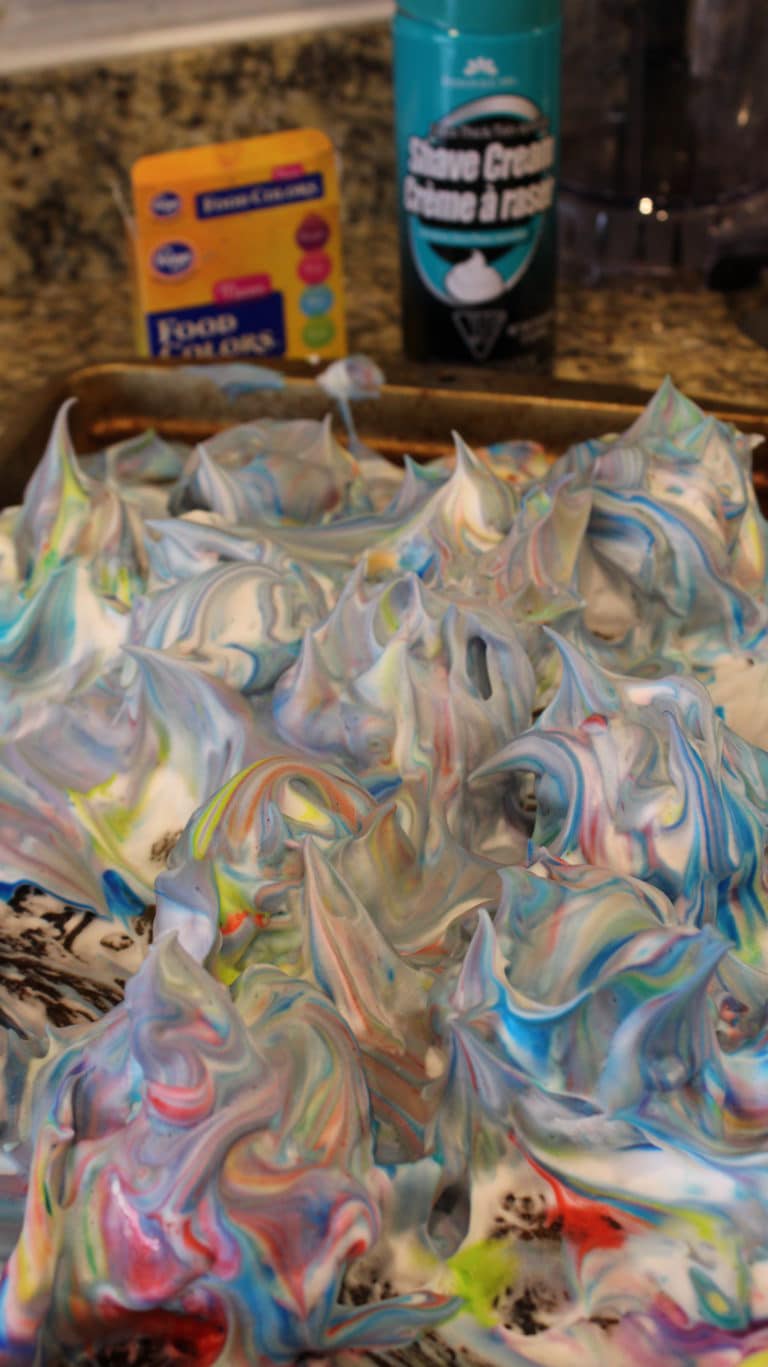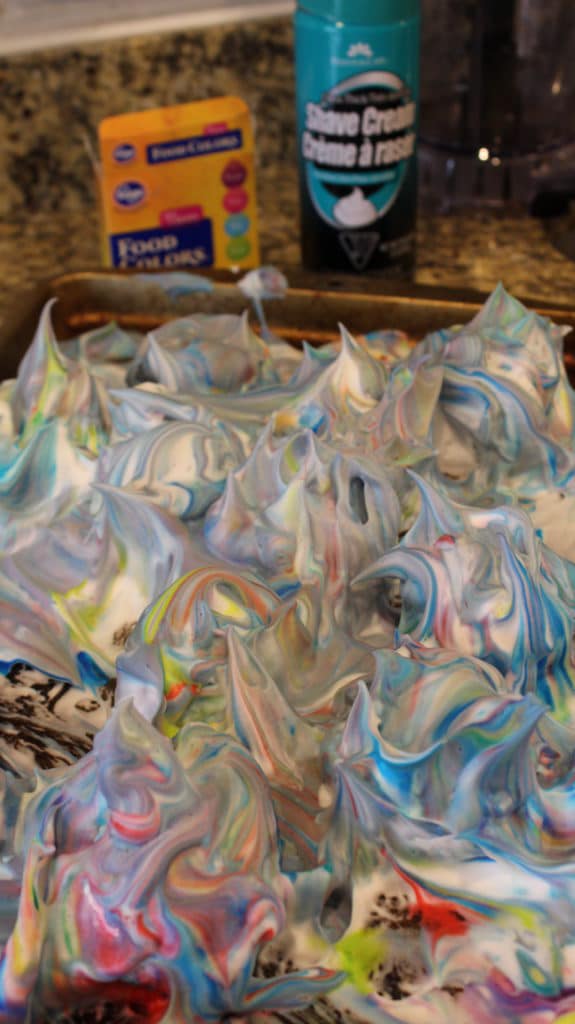 Step #1 – Grab a large baking sheet. Spray shaving cream over the entire baking sheet.
TIP: You'll want the shaving cream to be piled high so that the egg can just kind of "rest" in it.
Step #2 – Use food coloring dyes and make drops all over the shaving cream.
TIP: Try to use colors that blend well together – for instance, red and blue – when swirled together they make purple. Nobody wants a brown dyed egg!!!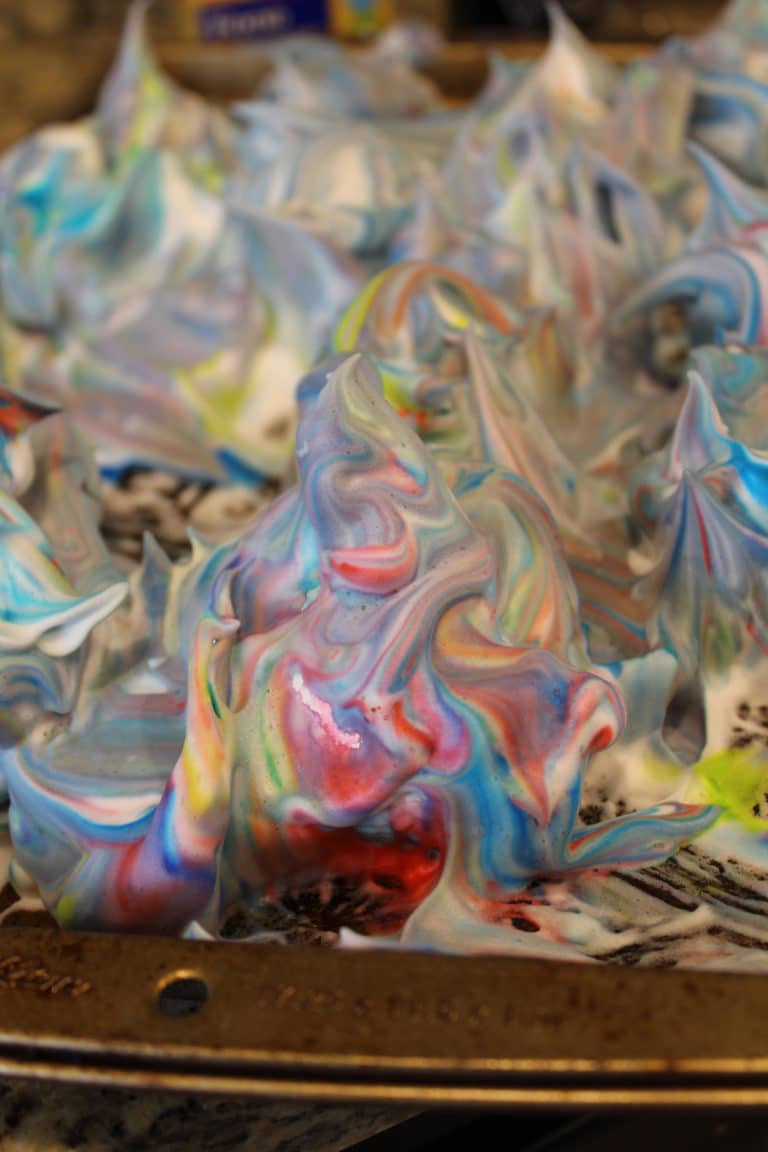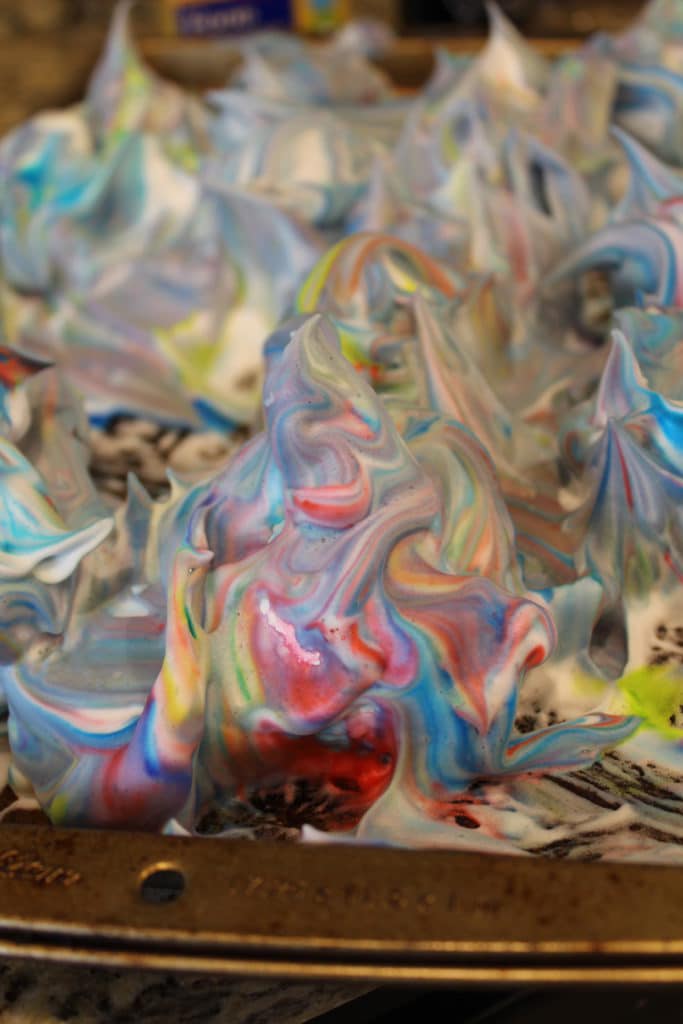 Step #3 – Using a spoon, straw, popsicle stick, etc. make swirl patterns into the shaving cream. The designs will bring the drops of food coloring together and that will end up on the egg, so keep that in mind. Swirl as much or as little as you want!
Step #4 – Carefully set your completely dried hard-boiled egg into the shaving cream mixture. Roll into the shaving cream mixture to coat all sides.
Step #5 – Using a paper towel, carefully wipe the Shaving Cream Egg clean and set aside. Repeat until all eggs have been coated!
TIP: The longer you let the egg sit in the shaving cream with the food coloring, the brighter the colors become!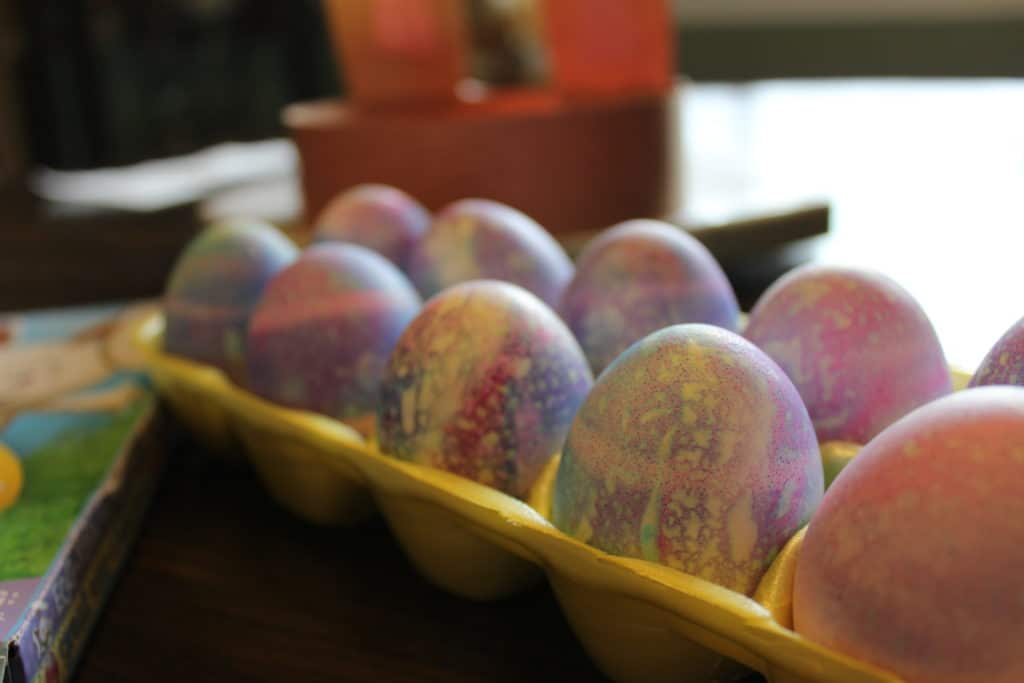 Should you have leftover shaving cream mixture, take pieces of white paper or card stock. Place evenly into the shaving cream mixture, life up and wipe the paper dry. Fold in half and make into a card!
I will try and work on getting ya'll a video on how I do both of these crafts. It really is a lot of FUN!
A few other Easter recipes you may be interested in:
Follow along on Facebook, Twitter, Pinterest and Instagram for more Heavenly Recipes.
★ Did you make the Shaving Cream Eggs? Don't forget to leave a comment below to let others know about it!