This post may contain affiliate links, read our
Disclosure Policy
for more information. As an Amazon Associate I earn from qualifying purchases, thank you!
Get ready for an adorable DIY project that is PERFECT for your next unicorn birthday party! These Unicorn Egg Decorations are super fun to make and too cute for words.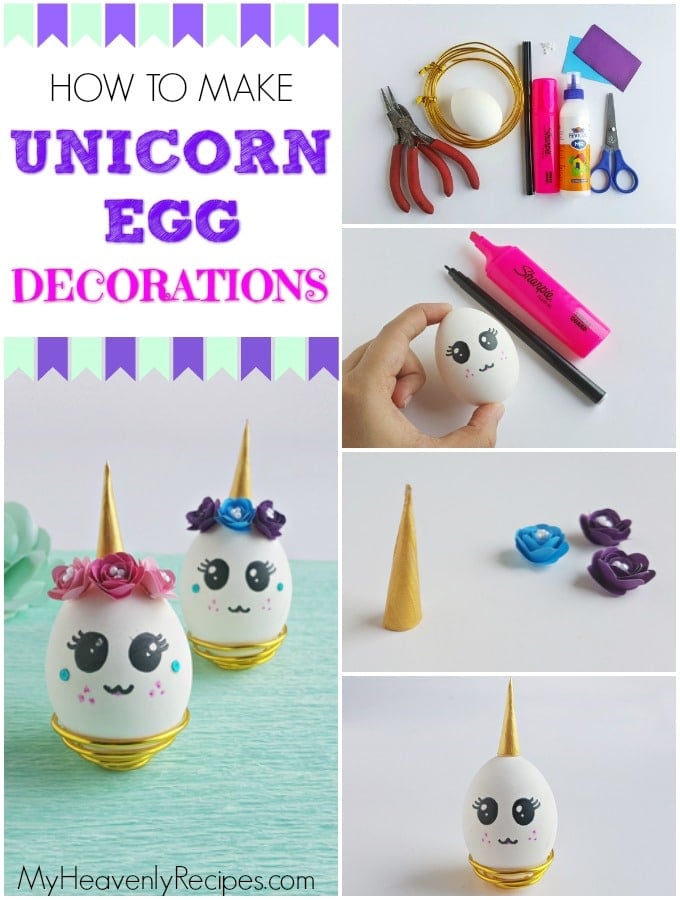 Holler if you have ever been to a kids birthday party that turned into total chaos! We've all done our time, right? Chaos is what happens when you don't plan activities to keep those little minds and hands busy. Don't let your sweet, little ponies turn into wild mustangs at your next party. Give this adorable Unicorn Egg Decorations craft a try and watch the magic!
WHY THESE UNICORN EGG DECORATIONS ARE THE PERFECT, VERSATILE KIDS CRAFT
Customize the colors to match your event decor or provide the whole rainbow of colors and let kids personalize their Unicorn Egg Decorations with their favorites!
Adjust the activity time and difficulty by making parts of these Unicorn Egg Decorations ahead of time.
Use real eggs you have on hand or purchase some inexpensive craft eggs to use. These Unicorn Egg Decorations are so impossibly cute that I can easily see little people (and big people) getting attached to them and wanting to have them around for more than just a few days. If you hope to keep your Unicorn Egg intact for the long haul, a craft egg may be the best choice to avoid breaking hearts over broken eggs.
Unicorn Egg Decorations are a great opportunity to work on improving fine motor skills, increasing focus, and expanding creativity all while having fun.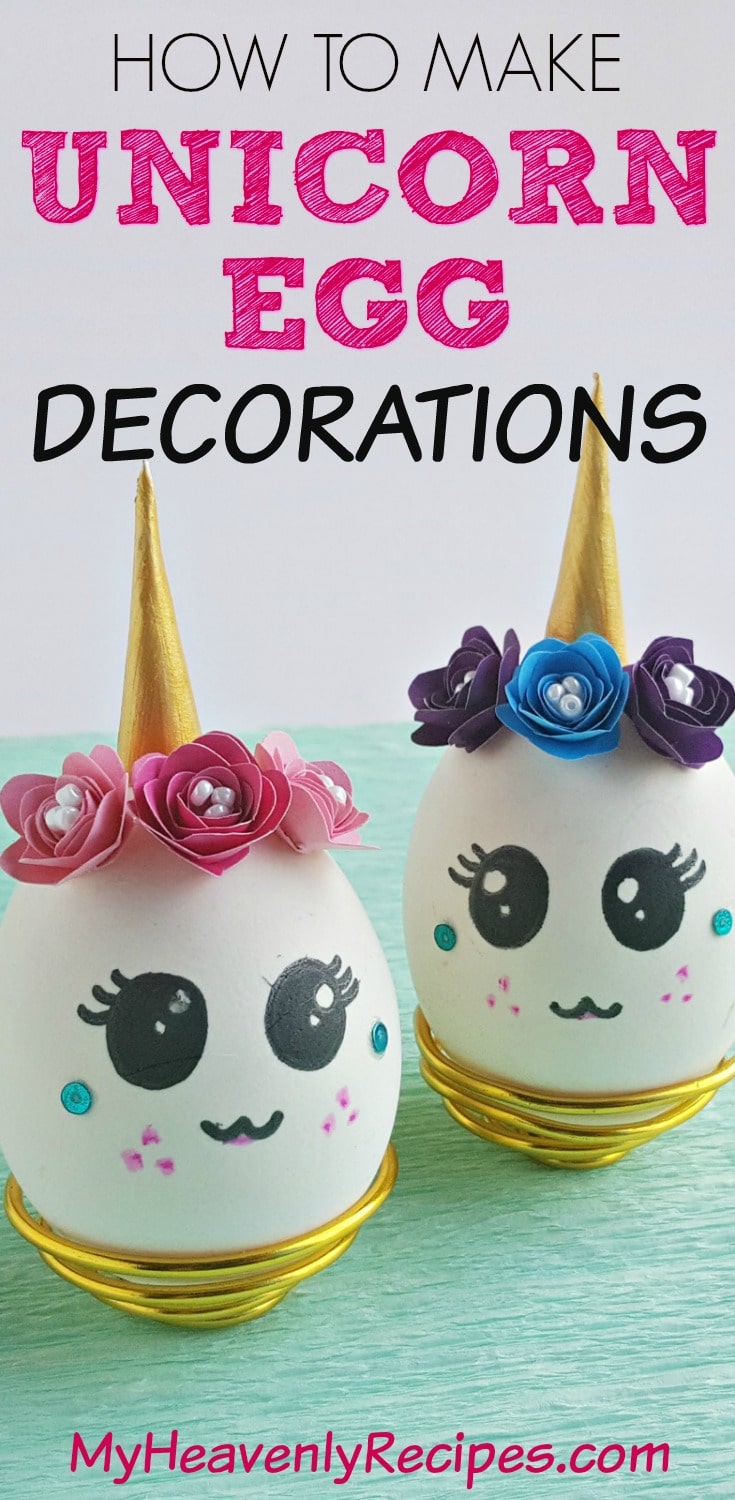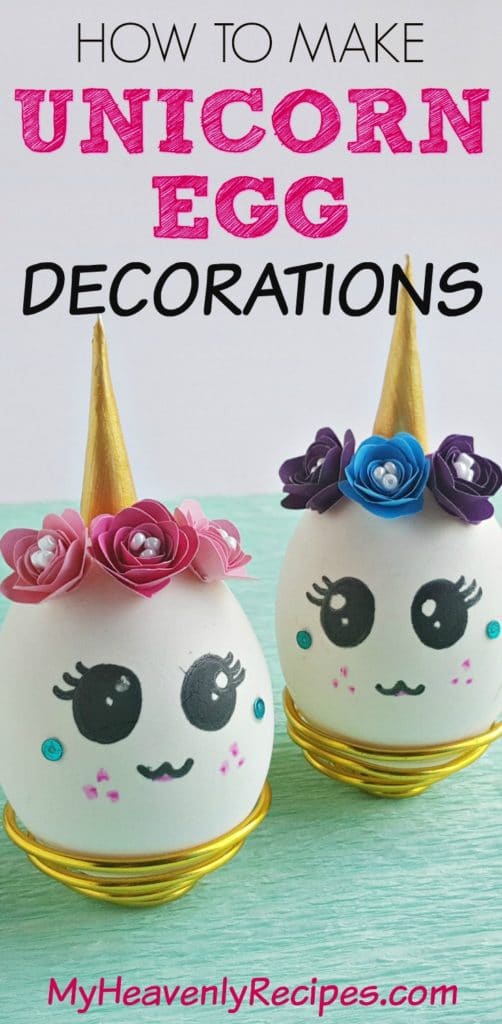 List of Unicorn Egg Decoration Supplies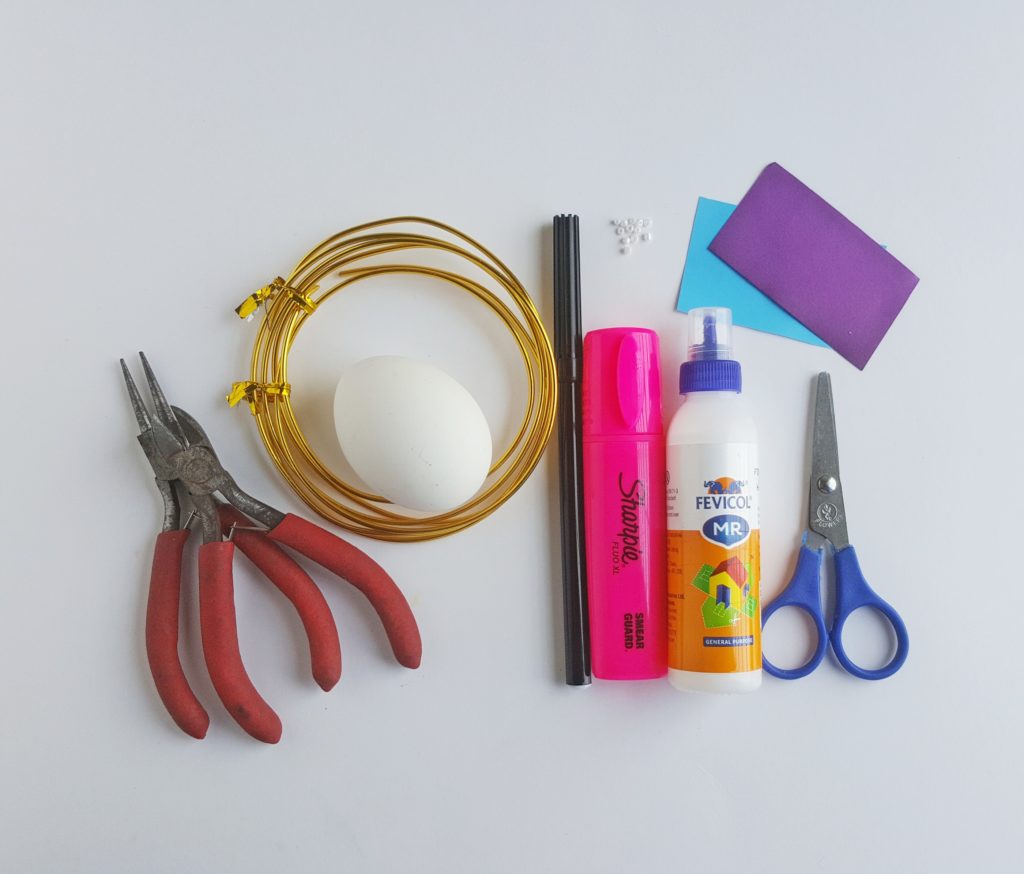 Egg
Black and pink sharpie
Colored craft papers – 2 different colors
Scissors
Craft glue
Golden paint and paint brush (not required if you're using golden craft paper)
Craft wire – 16 gauge
Craft pliers – looping and cutting pliers
Seed beads and confetti
How to Make Unicorn Egg Decorations Step by Step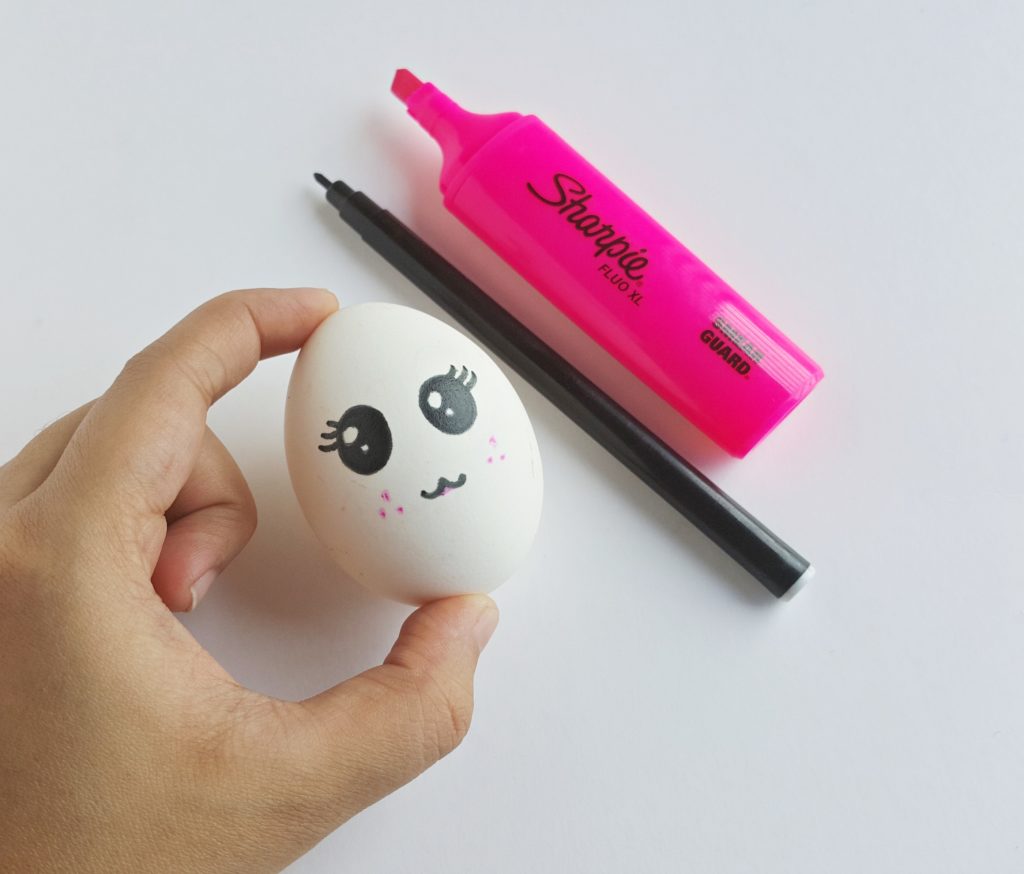 Step #1: Wash, clean and dry the egg. You can drain the egg if you want to or keep it full. Draw the eyes and lips using a black sharpie. You can use a pencil to trace the eye shapes and then use the black sharpie to draw along the traced pattern. Use pink sharpie to draw the freckles on both cheeks.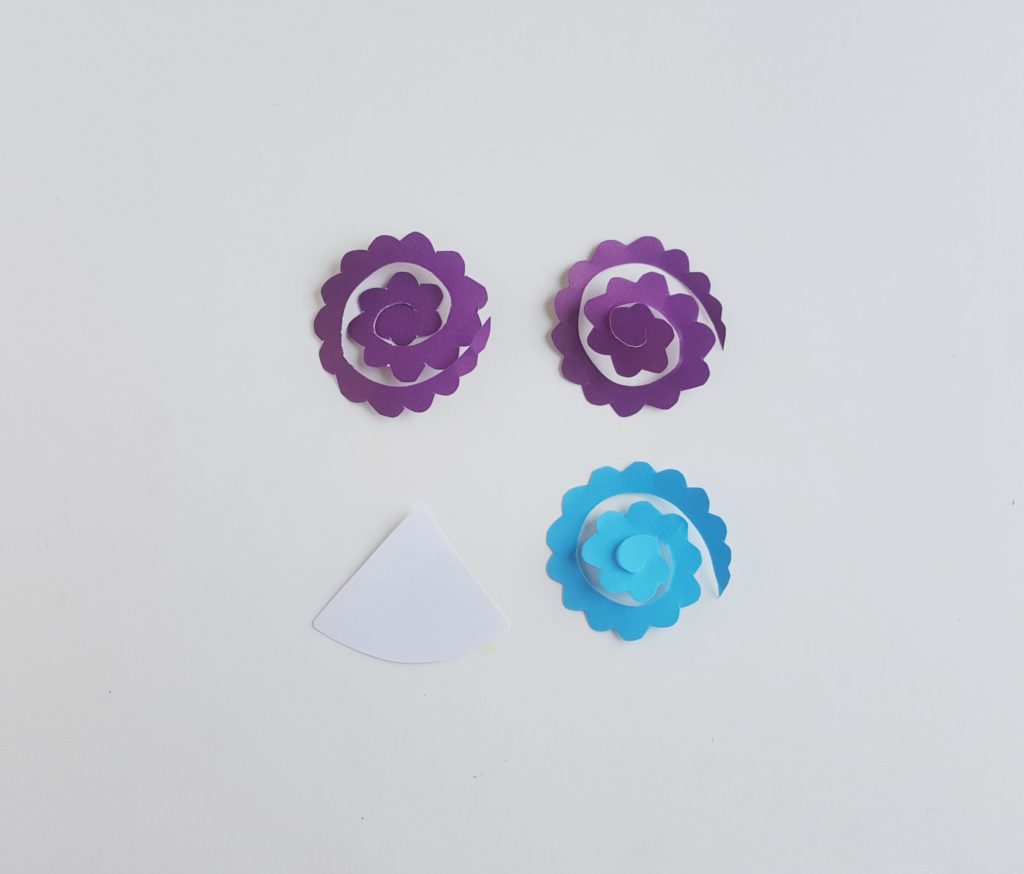 Step #2: Select the colored craft papers and cut 3 spirals with scallop borders. You can use scallop shape scissors to cut the spirals with scallop borders.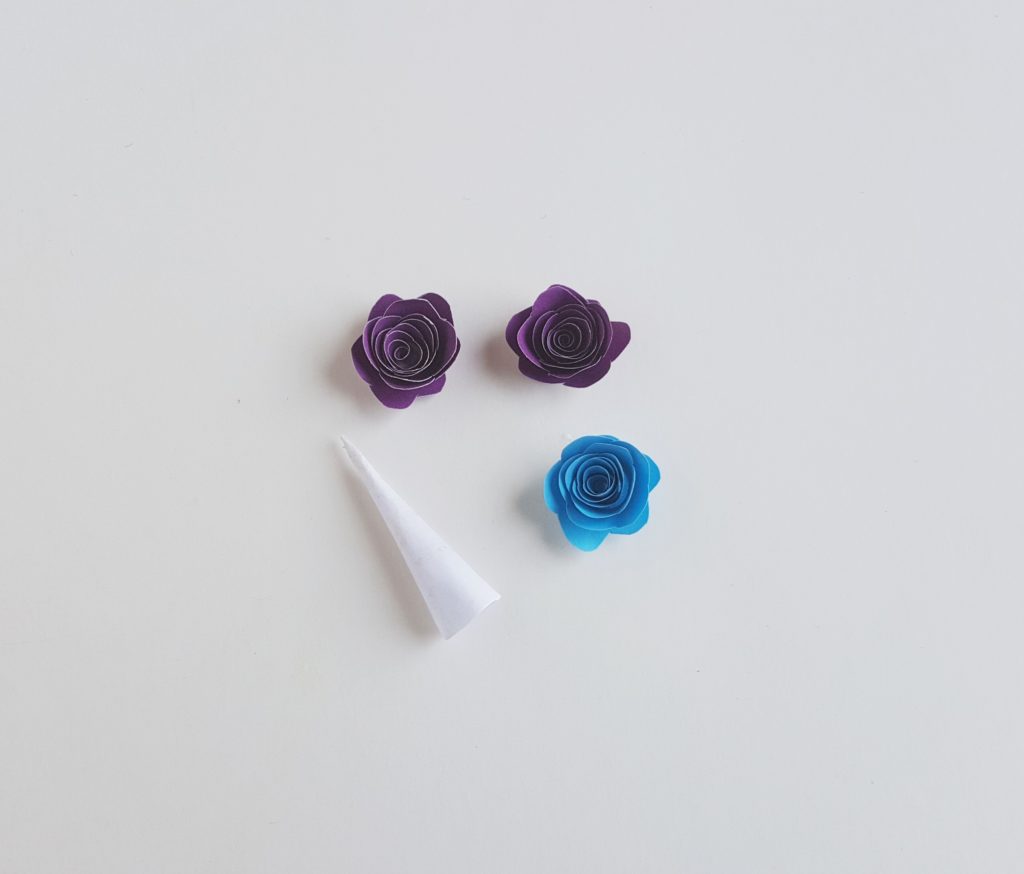 Step #3: Take the spiral pattern and start to roll it from its outer end. Continue to roll the spiral towards the center and after reaching the center glue the roll with the center of the spiral pattern to secure it.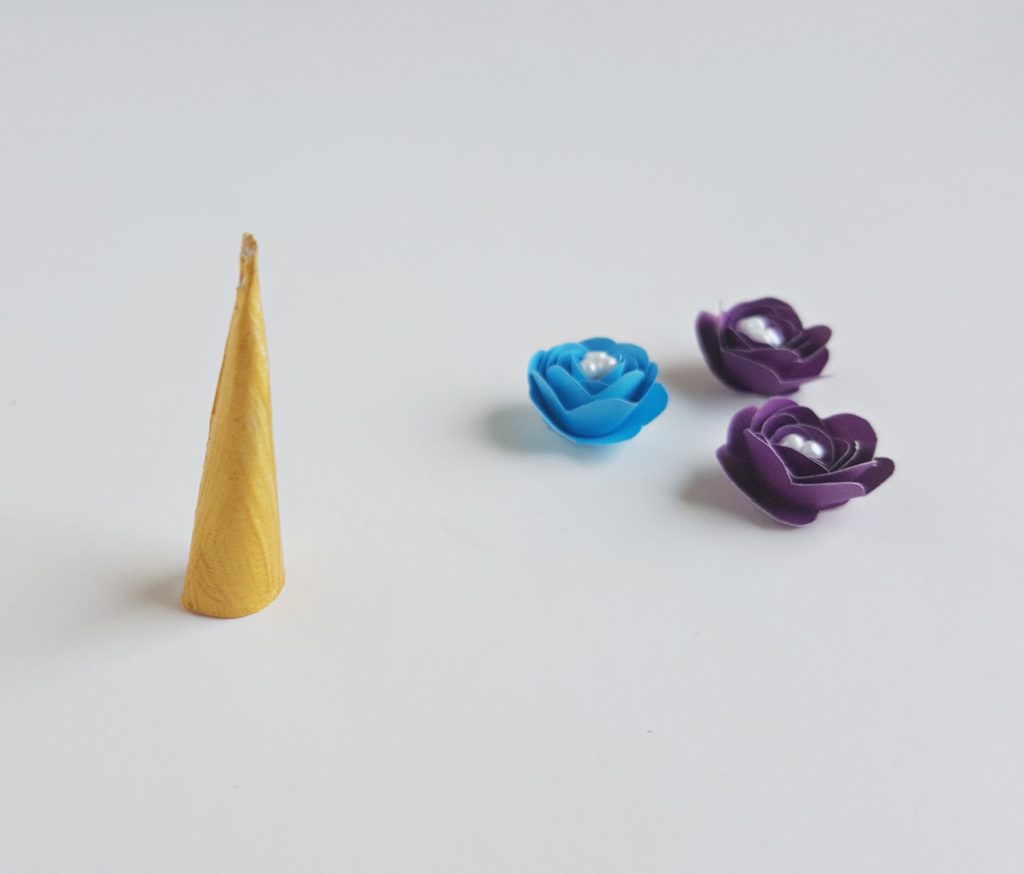 Step #4: Cut a semi-circle pattern from golden craft paper and create a cone shape with it. Glue the cone at its end to secure it. Glue some seeds beads on the center of the spiral flowers.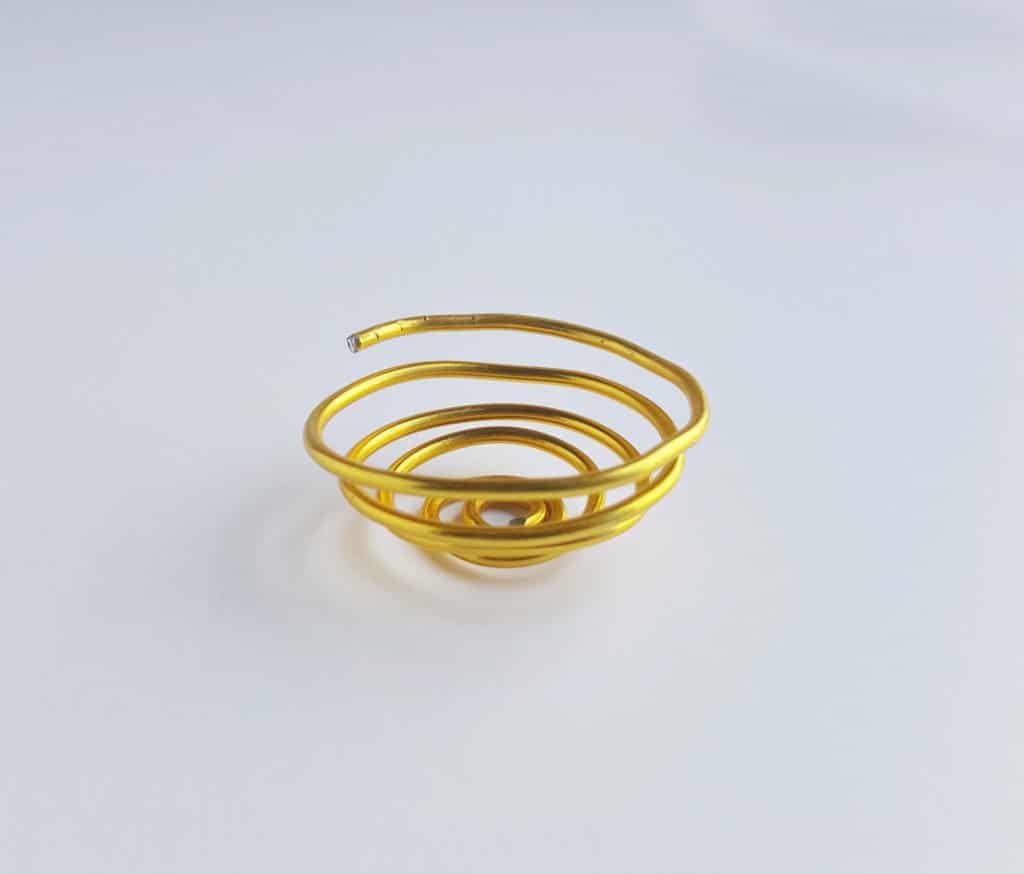 Step #5: Take the craft wire and create a small loop at its open end by using looping pliers. Circle the wire around the small loop to create a twirl pattern. Stop circling the wire once it reaches the size of the widest part of the egg. Pull the outer circles of the twirl pattern upwards and keeping at least 3 loops at the bottom lay flat. This will be the egg holder / stand.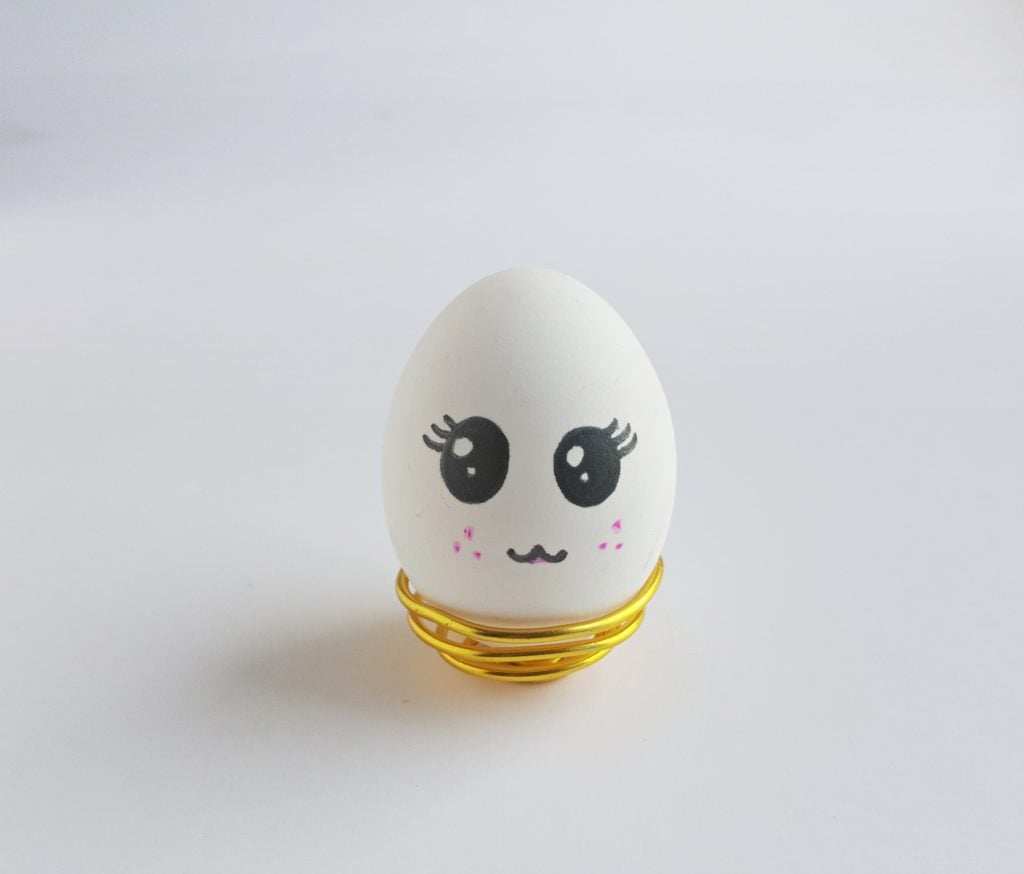 Step #6: Place the egg on the wire stand carefully.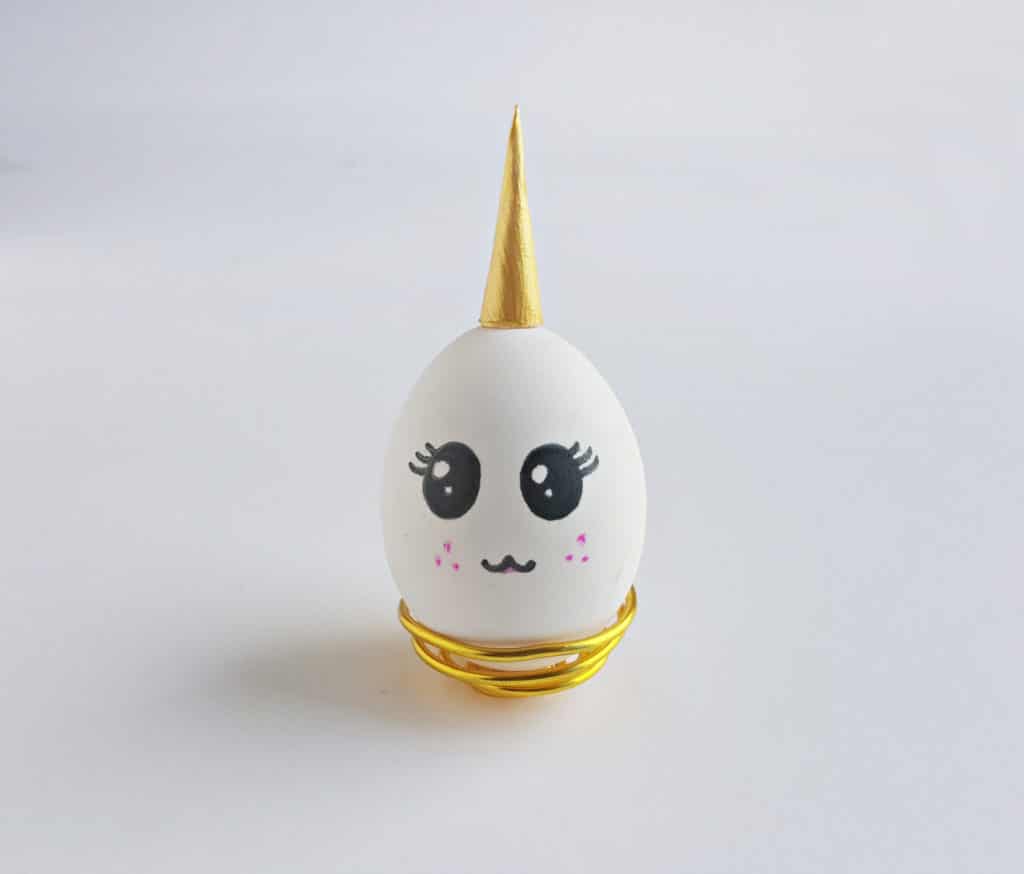 Step #7: Glue the horn (golden cone prepared in step 4) on the top of the egg, apply craft glue at the bottom end of the cone and simply place it on the top of the egg.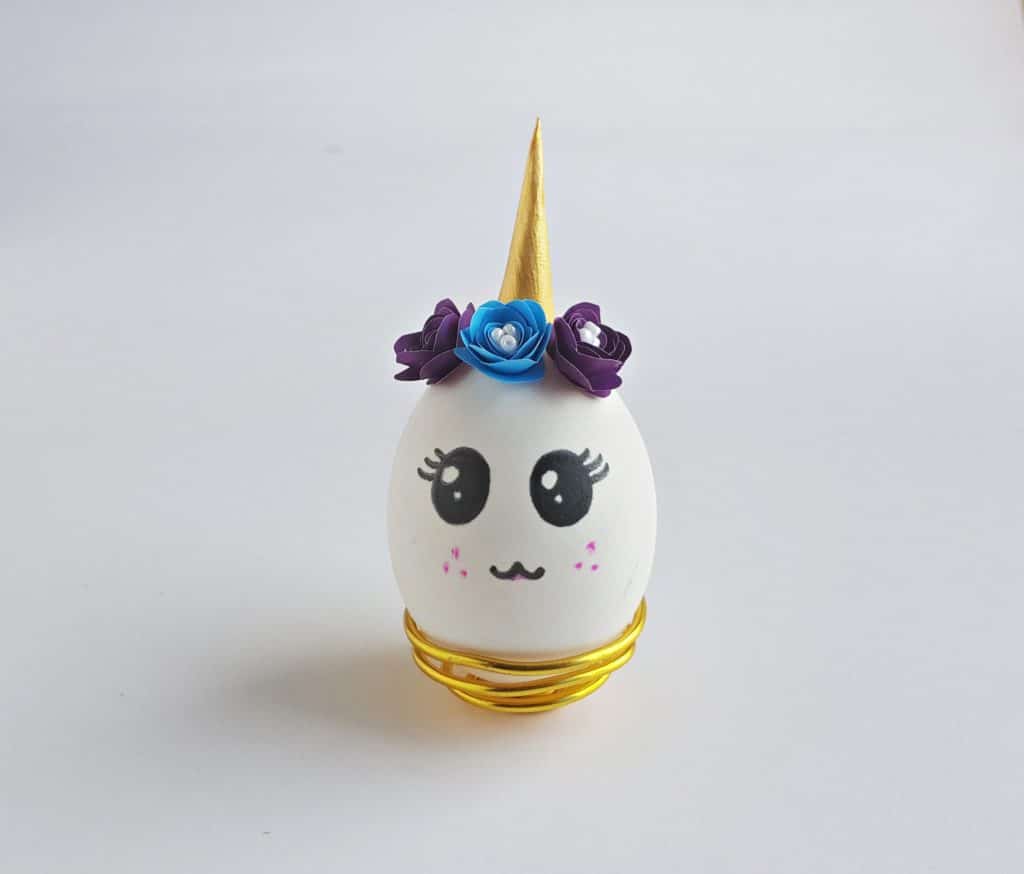 Step #8: Now glue the flowers one by one at the front side of the horn. You might need to hold the flowers for a few seconds after gluing them as they'll slide downwards until the glue is at least half dry. Or you can simply use hot glue for a quick craft.
More Unicorn Ideas from My Heavenly Recipes
Make your unicorn party complete by making one (or all!) of these recipes:
Do you have a Unicorn Craft or Decoration Idea that you would like to share? Leave a comment below, I'm excited to hear about it!