There is nothing I love more than a warm buttery homemade dinner roll, but I don't love the time it takes to make them. I set out on a mission to create a one-hour pull apart roll that is soft and fluffy and gives you the same great flavors as the 4-hour dinner rolls. I have created the perfect recipe for you to use if you love carbs like I do!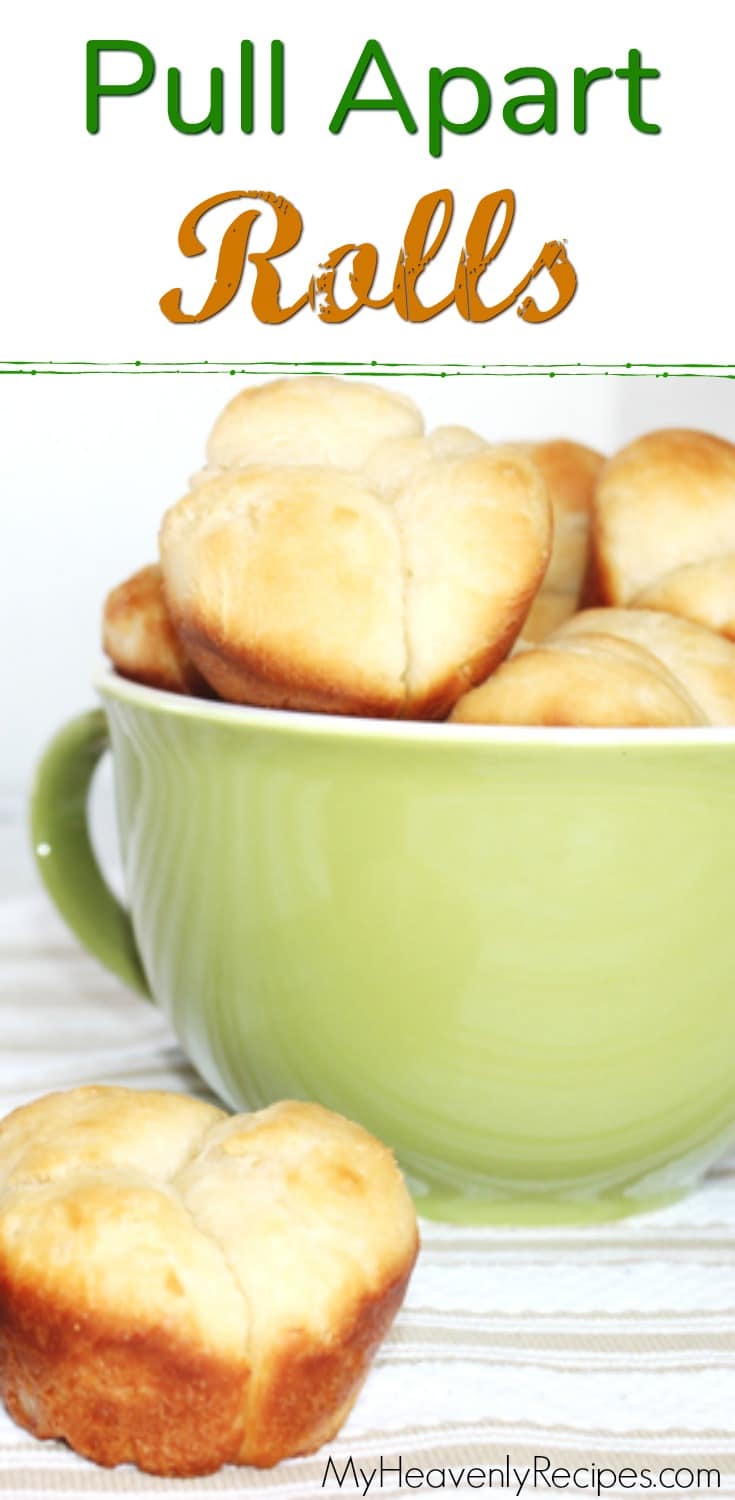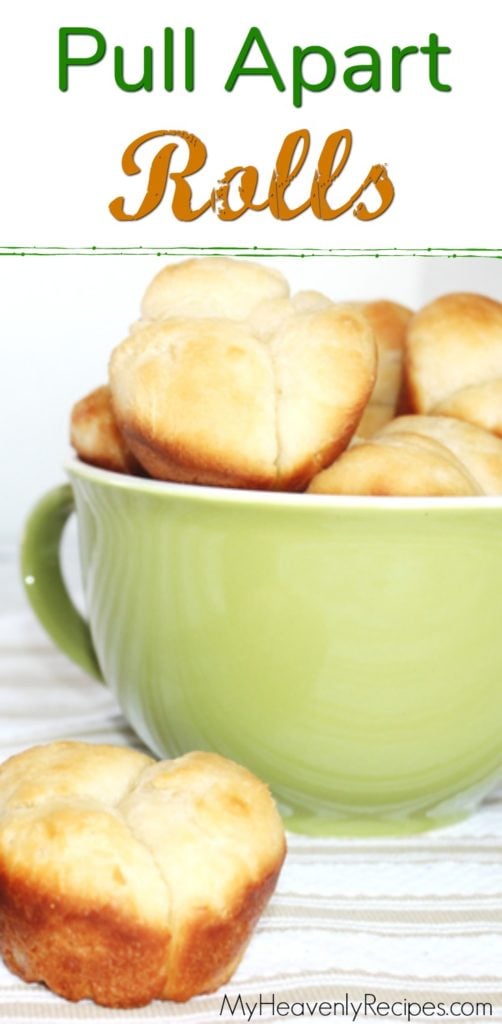 This recipe makes 12 dinner rolls, and you use a muffin tin to create the perfect shape of rolls. Pull-apart dinner rolls look
really unique and slightly difficult to make, but trust me they are a breeze to make.
With a few ingredients that you probably have in your pantry, you can create these easy pull-apart dinner rolls in no time. Your home will be filled with the amazing aroma of warm homemade bread cooking away in the oven.
Serve for your weeknight dinners, take to potlucks and family gatherings, or a midnight snack. Trust me, these rolls are a blue ribbon winner on the ease of making and flavor factor.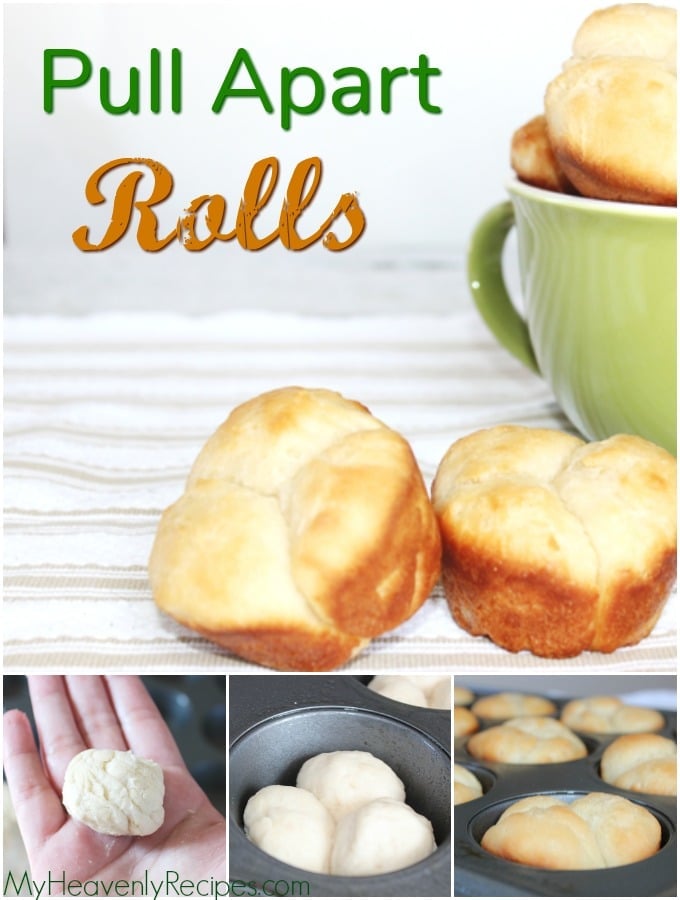 How To Make These One Hour Pull-Apart Dinner Rolls
Step #1 In a pan you will want to add your milk, sugar and 2 tablespoons of butter into the pan. I use a thermometer and
watch for it to hit 100-105 degrees. Once it hits that temperature pull the pan off the stove and pour into a bowl.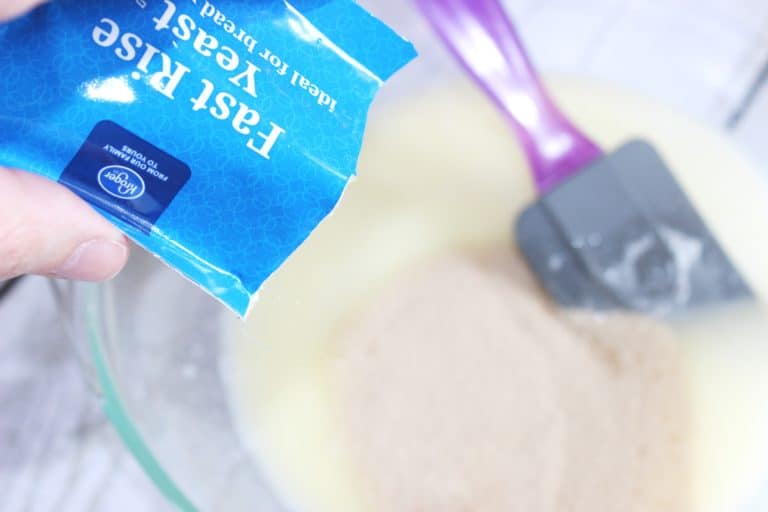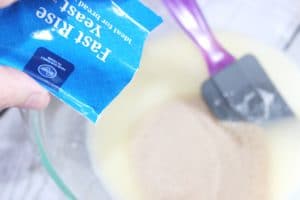 Step #2 Add in your warm water that is around 100-105 degrees as well, and the yeast. You want to let it sit for 5-10
minutes. Your yeast will begin to get a little foamy on top, this will let you know it is working. If you find your mixture
doesn't get foamy, you did something wrong. It might have been bad yeast, the temperature was too hot, etc. If your yeast
doesn't get foamy, you need to start again, as the rolls won't turn out.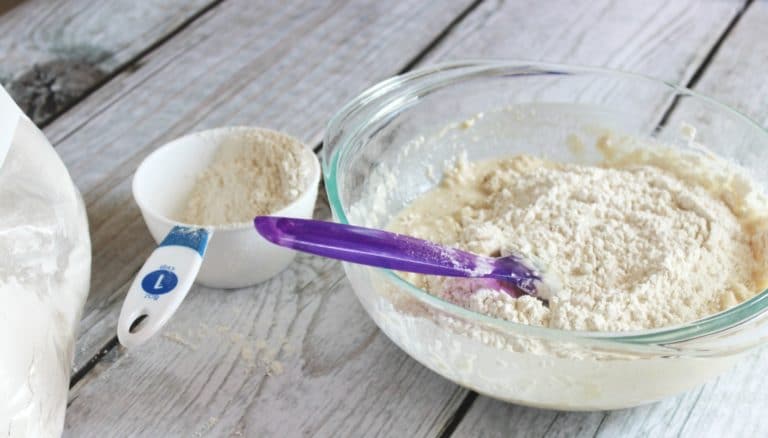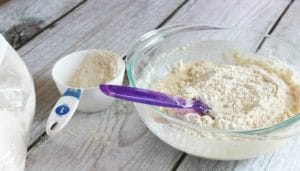 Step #3 So what I like to do is slowly add in 1/2 cup of the flour at a time. Gently mix the flour in with a spatula, and
don't forget to toss in a pinch of salt. Mix the dough until it forms a nice ball that is slightly sticky to the touch. It is okay if
you don't use the full amount of flour. You just want that formed ball that is slightly sticky. Everyones measuring
techniques are a bit different, so don't feel you have to use that full 2 cups of flour.
Step #4 Then put in a greased bowl and cover, and let it rise for 15 minutes.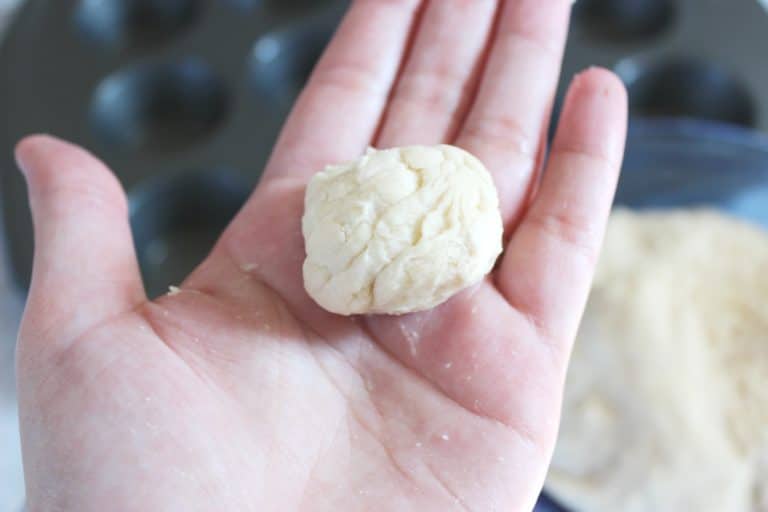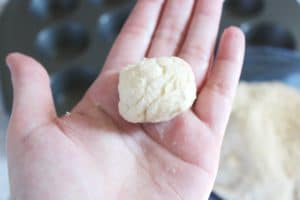 Step #5 Next, take the dough and form small balls. I place 3 balls in each greased muffin tin, and I made a total of 12
rolls. If you want to be precise rolls, then roll your dough out, and cut it into 12 strips, and then make three balls from
each strip. I eyeball it just to make it quicker.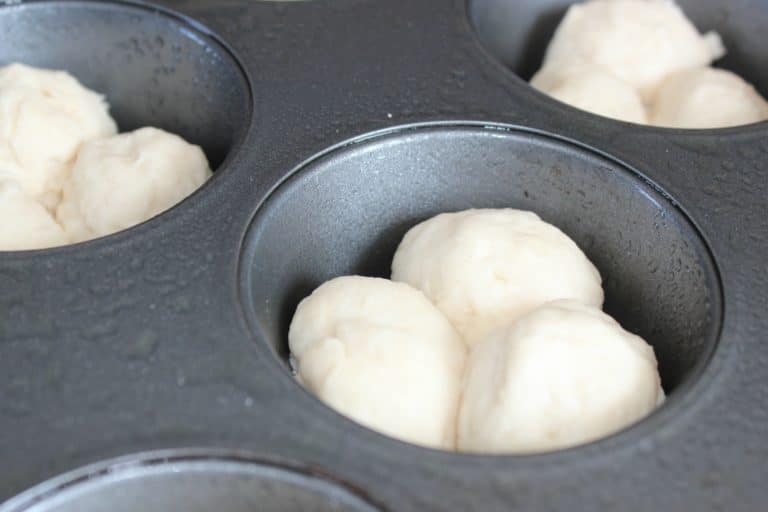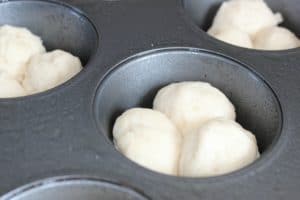 Step #6 Let your rolls rise for 10 minutes, and during this time I begin to preheat my oven to 425 degrees.
Step #7 Once your dough is done rising, take the remaining butter and melt it. Then brush your rolls with butter, and
cook for 8-12 minutes. The tops of the rolls should be slightly golden brown. You can stick a toothpick in to ensure it
comes out clean.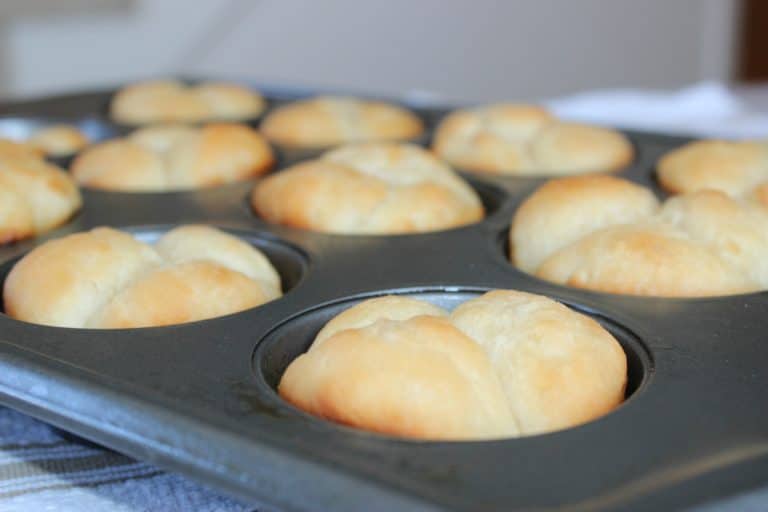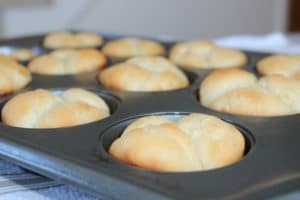 Step #8 Pull the rolls out when done and brush them once more with the melted butter. This helps give the rolls extra
flavor and really keeps them nice and moist.
There really isn't too much work for these dinner rolls. They are pretty easy to make, and they really give you a nice light
and fluffy dinner roll. What is so great is these freeze beautifully. If you want to serve them later, thaw, and then wrap in
aluminum foil, and toss in the oven for 5-10 minutes to get them warmed up. Then serve and enjoy like they were freshly
made.
Other Heavenly Recipes You'll Love:
WW FreeStyle Plan: 5 SmartPoints per roll
One Hour Pull-Apart Rolls
Ready for the easiest and most delicious pull-apart rolls that you've ever made? Oh and these are ready in just an hour!
Total Time
1
hour
10
minutes
Ingredients
1

Stick of butter

divided

1/4

cup

milk

2

cups

all purpose flour

3/4

cup

warm water

100-105 degrees

1

packet of Fast Rise Yeast

3

tsp

of Granulated sugar

pinch

of salt
Instructions
In a pan heat up the milk, sugar and 2 tbs of butter, and heat until it hits 100-105 degrees.

Pull off the stove, put in a bowl and add in yeast, and warm water. Let it stand for 5-10 minutes, so it can begin to get foamy.

Next slowly add in 1/2 cup of flour at a time. You might not need all the flour to make the rolls. Add your pinch of salt as well.

Mix until the dough forms and is just slightly sticky to touch.

Put in a greased bowl and let it rise for 15 minutes.

Take the dough and form into small balls and put 3 balls each in a greased muffin tin.

I was able to make 12 dinner rolls.

Then cover and let it rise for another 10-15 minutes.

Melt the remaining butter and brush over the rolls, and toss in the oven.

Heat oven to 425 degrees, and bake for 8-12 minutes or until lightly golden brown on top.

When you pull them out, brush with the butter one more time.
Nutrition
Calories:
83
kcal
|
Carbohydrates:
17
g
|
Protein:
2
g
|
Fat:
0
g
|
Saturated Fat:
0
g
|
Cholesterol:
0
mg
|
Sodium:
4
mg
|
Potassium:
29
mg
|
Fiber:
0
g
|
Sugar:
1
g
|
Vitamin A:
0.2
%
|
Calcium:
0.9
%
|
Iron:
5.4
%
Try These Reader Favorite Appetizer Recipes
Quite a few of our Appetizer Recipes have been very popular across social media. Here's a few of our readers favorite appetizer recipes that we hope you'll also try!