This post may contain affiliate links, read our
Disclosure Policy
for more information. As an Amazon Associate I earn from qualifying purchases, thank you!
It's hot out! The last thing you want to do is heat up your house by heating up the kitchen to create meals for your family. Try these 26 Heavenly Recipes!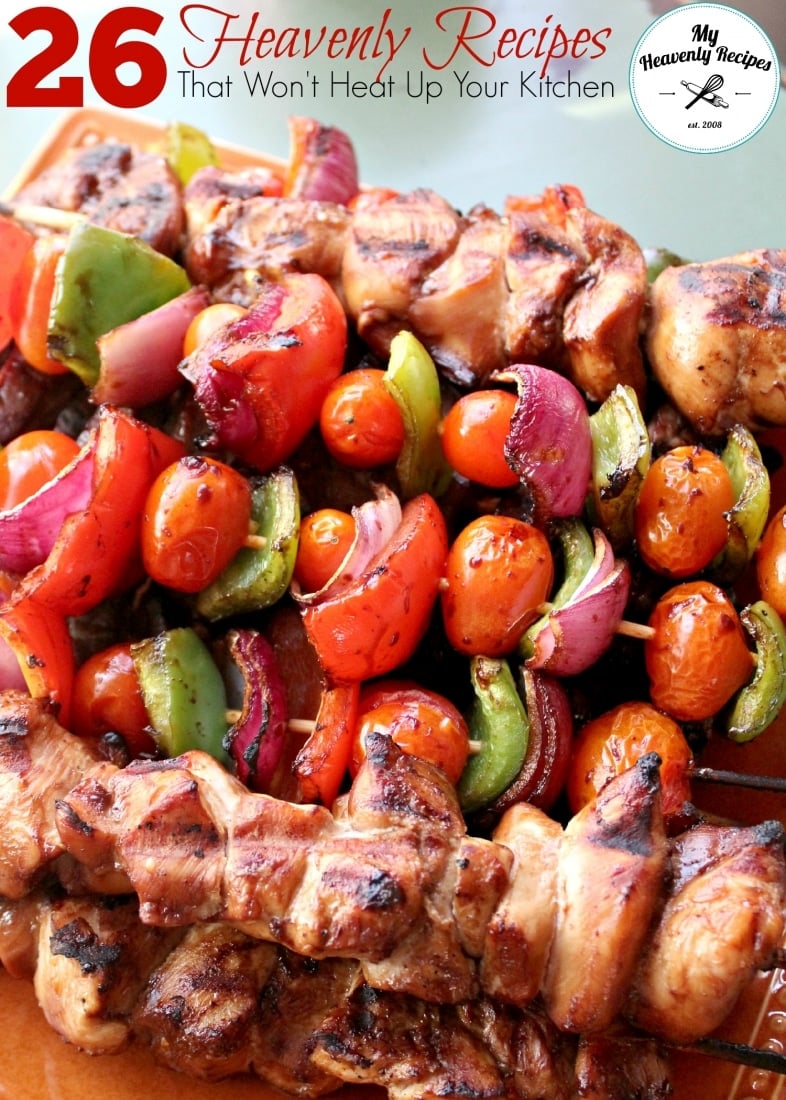 With our first year camping I've come to LOVE cooking outside. I hate turning on the stove or oven in the camper because it heats it up and costs a lot of cash to cool it back down. The same goes for our house so I've found myself creating recipes that won't heat up the house.
Sit back and try some of these recipes this week as it's beginning to look a lot like summer!
Foiled Onion & Garlic Potatoes
Short Cut Blueberry Lemonade Slushie
Crock Pot Buffalo Chicken Sandwiches
Crock Pot Chicken Fajita Pasta
Stuffed BBQ Bacon Cheeseburgers
Tangy Tuna Salad with Avocado & Capers
Asian Cole Slaw with Ramen Noodles
Mandarin Orange Summer Salad with Honey Poppy Seed Dressing
Chilled Watermelon Soup with Coconut Cream
Blueberry Buttermilk Ice Cream
Sweet & Savory Apricot Chicken
Enter your Name and Email Address Below to receive a email when a new recipe is published!
I PROMISE I won't sell your info to those scammer people!
If you must use the stove and you already have your grill on out back consider using the side burner (if you have it!). This is a great way to get all of your cooking done without heating up your kitchen.
Another tip to keep your house cool during the high temperatures is to keep the lights off and keep the blinds shut on the windows. This helps the sun not beat in into the rooms of your home. I know that I don't necessarily like keeping the curtains and blinds closed as I'm home with the kids, but, on those really hot days I don't mind. We put in a movie, make some popcorn and snuggle up on the couch enjoying our down time! Then once the sun goes down and there's a bit of shade over the house we venture outside for fun time in the sprinkler, have a water gun fight, play in the water table or make fun stuff with homemade playdoh!
What does your family do to stay cool on super hot days?
I love to see what you are creating in your kitchens! Be sure to share the recipes you found on MyHeavenlyRecipes.com with me on Facebook, Twitter, Pinterestand Instagram.