This post may contain affiliate links, read our
Disclosure Policy
for more information. As an Amazon Associate I earn from qualifying purchases, thank you!
Do you love unicorns? Know someone who does? You can make this adorable Homemade Unicorn Pencil Holder using only a few simple supplies. No matter how crafty you are, you can make my Homemade Unicorn Pencil Holder.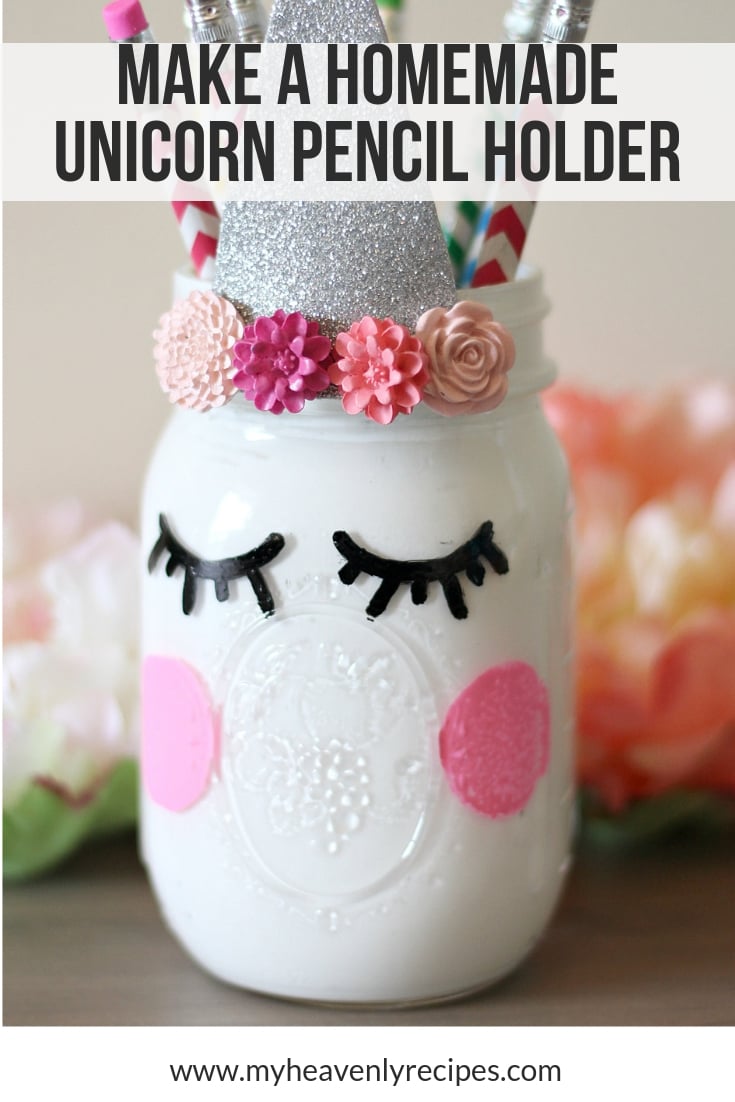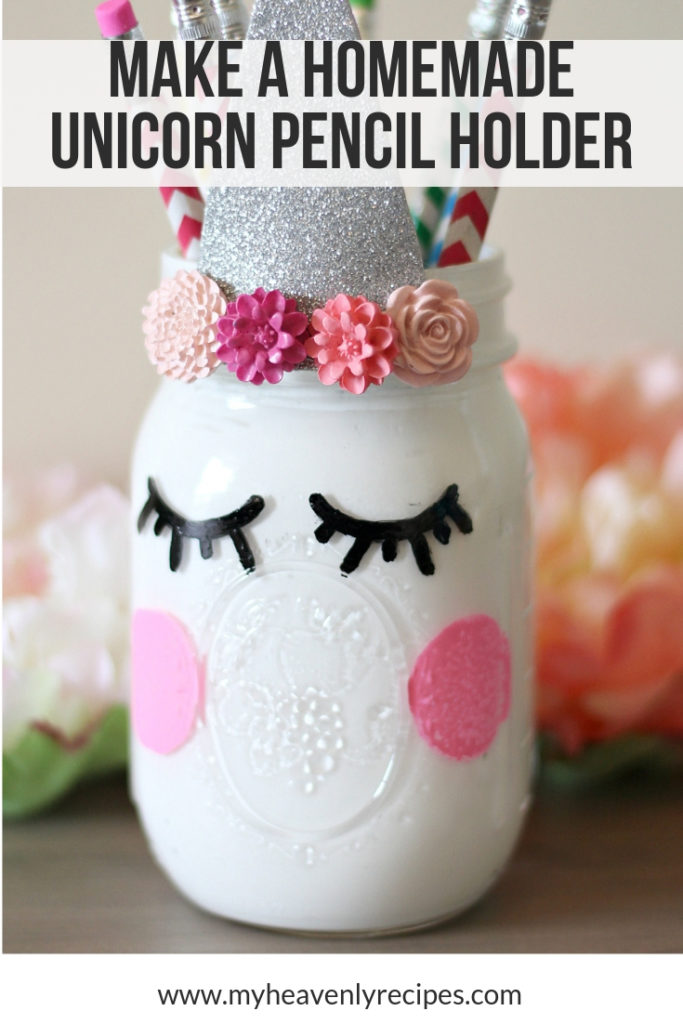 Unicorns are finally getting the popularity they deserve. Kids have loved unicorns for a long time, but somehow, lately, unicorns are taking the internet, stores and crafting by storm. And I can not be happier. If you have checked out some of my other Unicorn crafts and Unicorn Recipes, you know, I am a fan of unicorns. If you haven't check out these unicorn crafts and recipes:
Variations to my Homemade Unicorn Pencil Holder
Sparkles: All crafts are better with sparkles. It can be glitter or glass rhinestone, or anything that sparkles.
Paint: While I painted my Unicorn white, you can certainly paint yours whatever color you like. Or try for a rainbow effect if you are feeling especially creative and bold.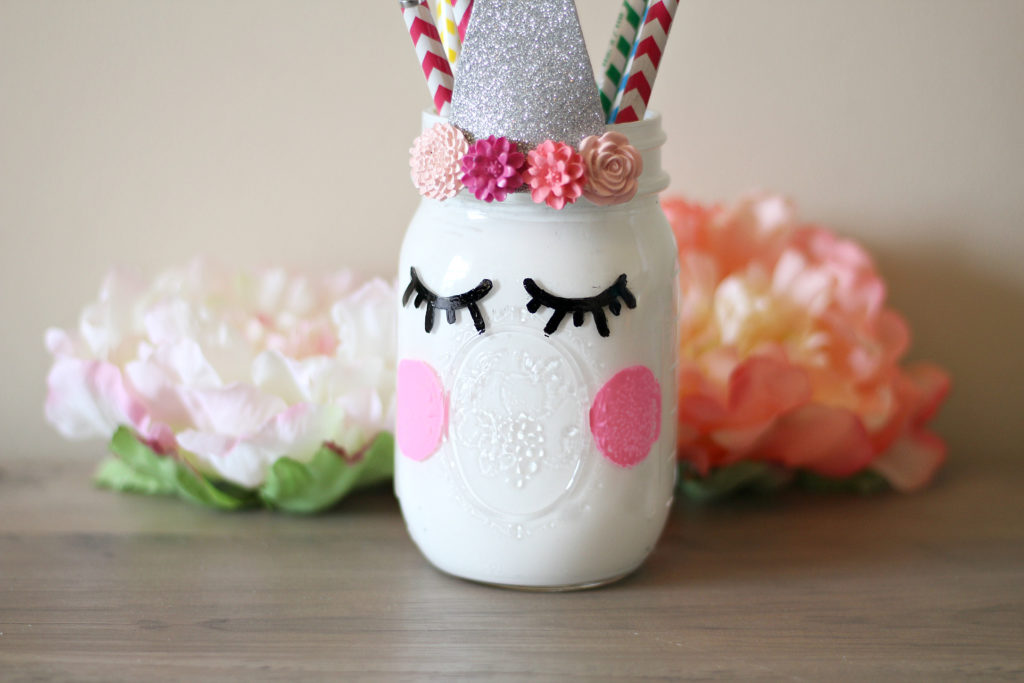 What Supplies are Needed for Unicorn Pencil Holder
Acrylic Paint – in the colors you chose
Black paint marker or black acrylic paint
Foam Glitter Paper
Hot Glue Gun
How to Make a Homemade Unicorn Pencil Holder
Start by pouring a generous amount of white paint into your mason jar.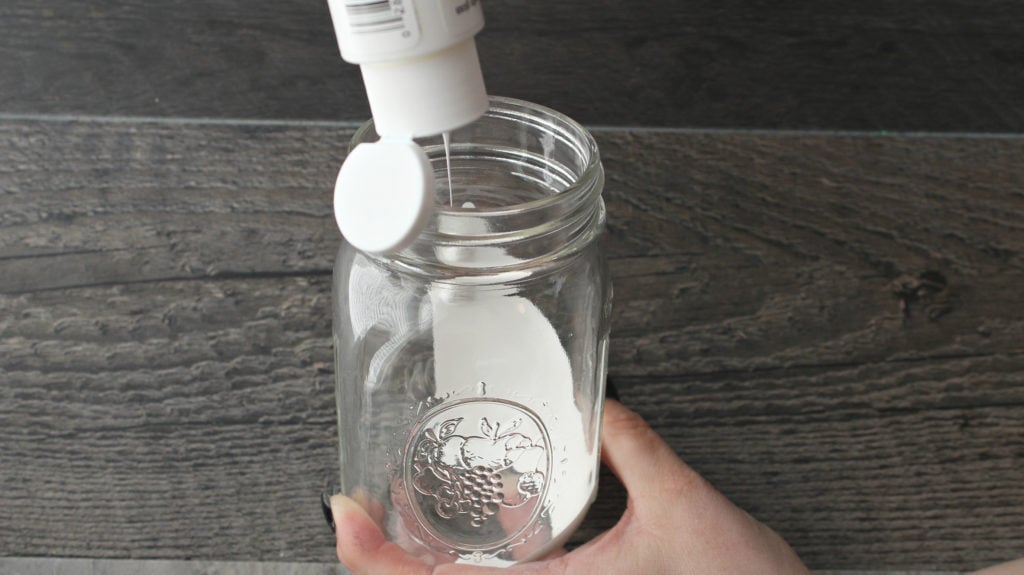 Move it around until the entire inside is coated and then pour out any excess paint.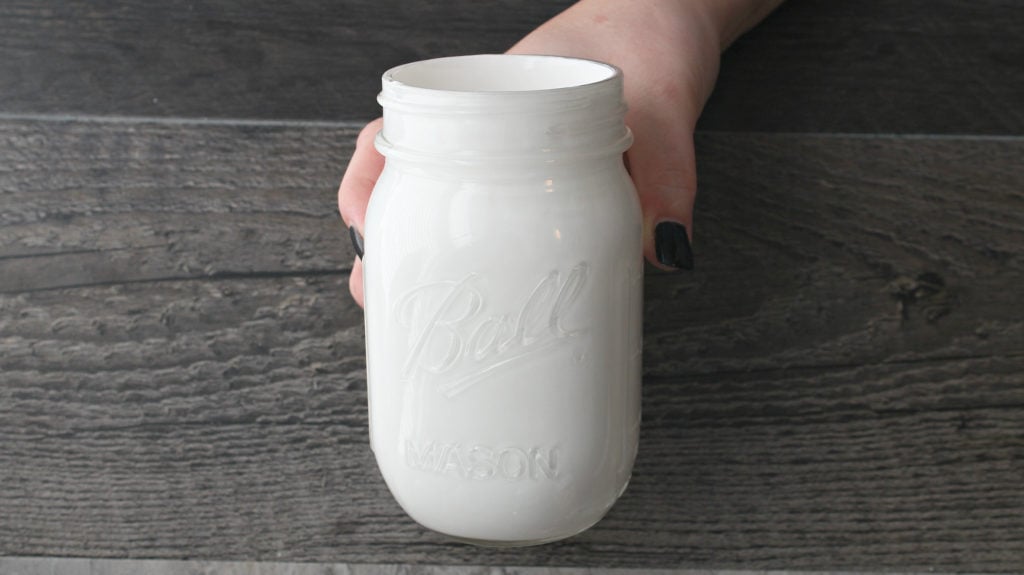 Let dry completely.
Using your black paint or marker, paint eyelashes on the outside of your mason jar, as shown.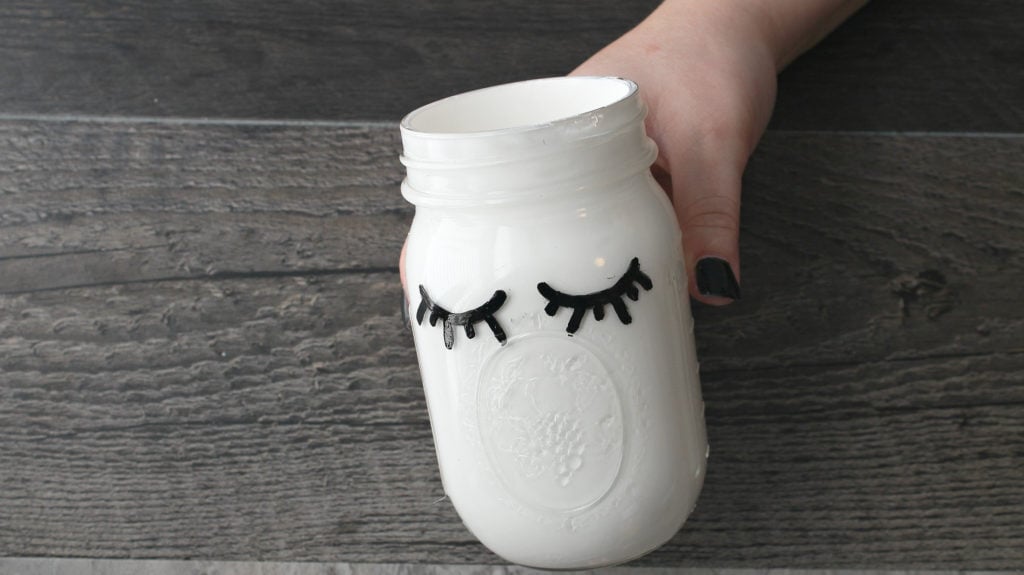 Next using your pink paint, make two circles for cheeks, as shown.
Trace a triangle on the back side of your foam glitter paper, and cut out.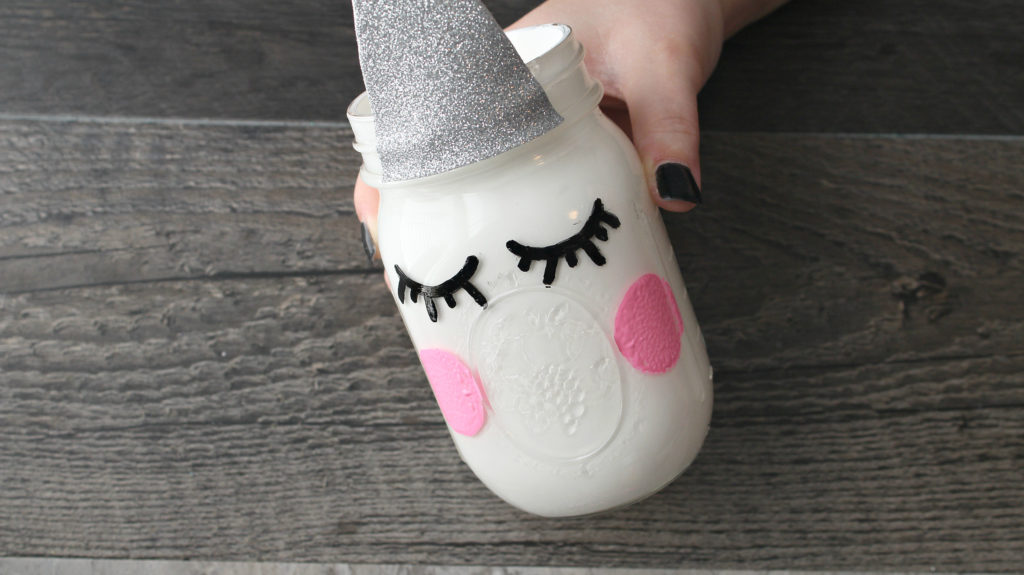 Using your hot glue gun, glue your horn to the top of the jar, and your scrapbooking flowers on top of that.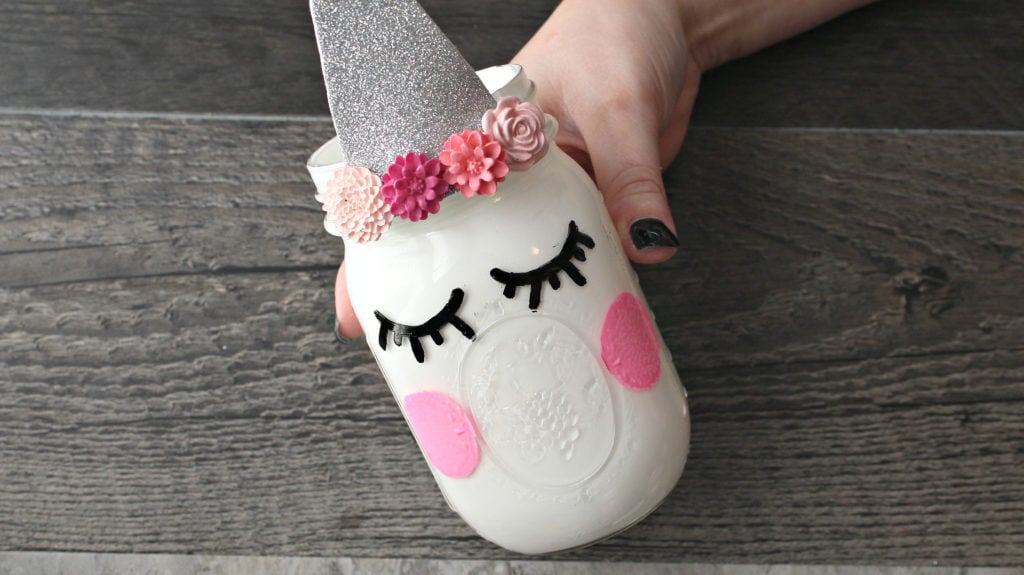 Let everything dry completely.
Set on your desk, fill with pencils, and enjoy!