Once you make this homemade whipped cream recipe, you'll never buy that store bought stuff again!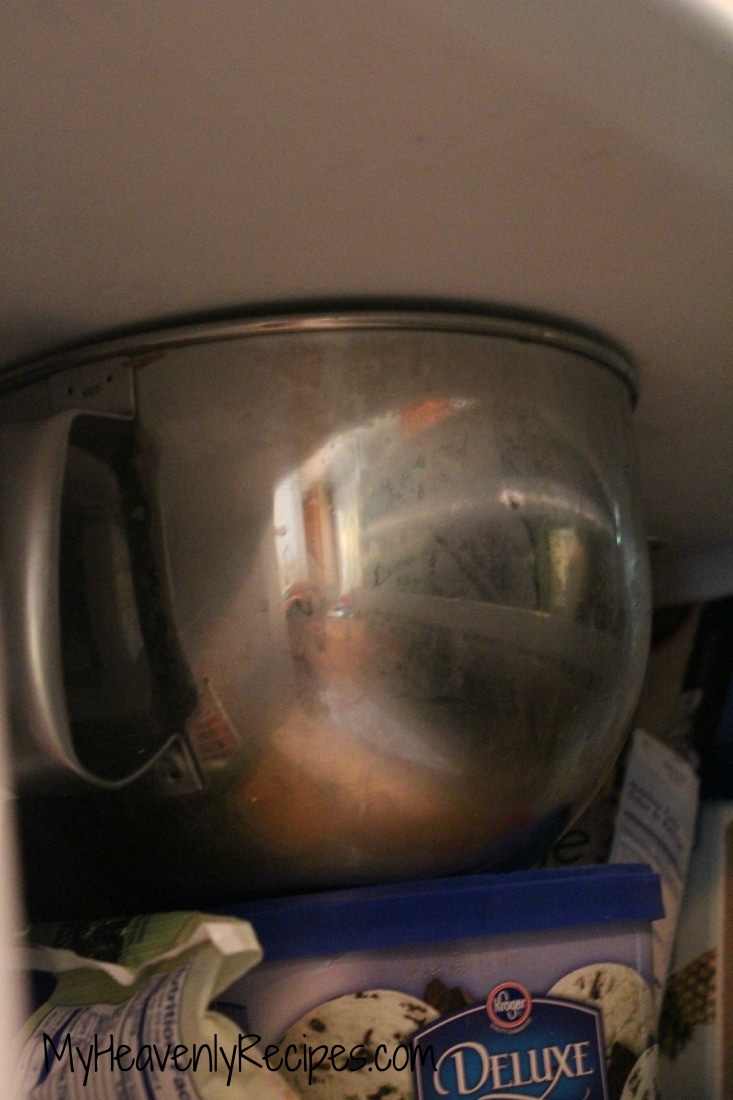 WAIT! There is a NEW and improved way to make Homemade Whipped Cream. This way doesn't involve freezing ANYTHING and will have you FRESH Homemade Whipped Cream in just 30 seconds!!! Are you ready for it? It's the Whipped Cream Maker from Pampered Chef. It sells for just $25 and the greatest invention since the Microwave Popcorn Maker 😉
Alright – if you don't happen to have the Whipped Cream Maker on hand, you can order it HERE! In the meantime, you'll need to follow the recipe below:
_______________________________________
This is the trick to getting the very best results to making your own whipped cream recipe…sticking your bowl, whisk and ingredients into the freezer for about 20 minutes. The science behind this is that the cooler the ingredients they will come together. If you try to do this with just refrigerator cold or room temperature ingredients, the bowl and ingredients will get warmed up and won't allow the air that the whisk creates to blend the ingredients together….make sense?
If not, just trust me and stick the stuff in the freezer for a good bit. Or you can try to make it your way, but, chances are it won't come together and will be a runny mess!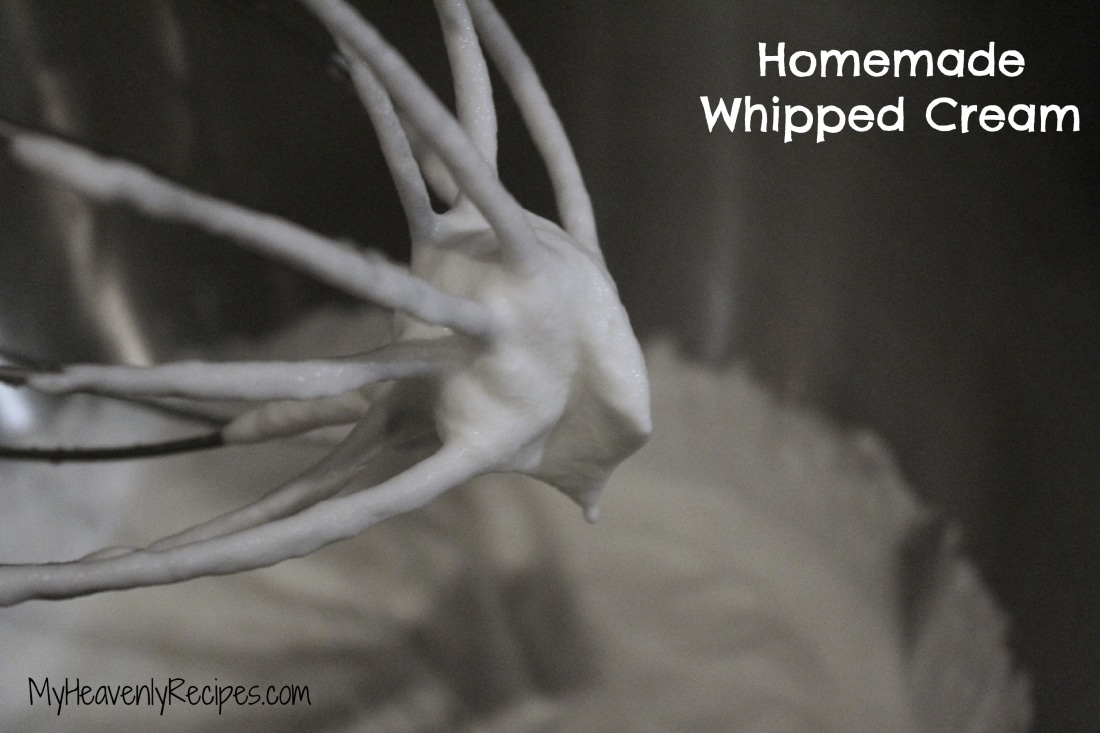 Enter your Name and Email Address Below to receive a email when a new recipe is published!
I PROMISE I won't sell your info to those scammer people!
Ingredients
1 C Whipping Cream
2 TBSP Sugar
So once I've taken my ingredients out of the freezer I head straight to my KitchenAid mixer. It's the best investment I've ever bought 😉 I literally use it everyday for one reason or another. It's gone strong every day for 3 years so I say I've gotten my money outta it!
With the whisk attachment I turn the mixer on 5-6 and let it go for a few minutes. I check in on the situation ever now and then to see things coming together. Once the sides of the whipped cream become loose and start to pull away from the bowl that's when it's done. You can also tell from the image below that the cream has a stiff peak.
Impress your friends and family at your next party with your own homemade whipped cream!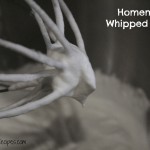 Homemade Whipped Cream Recipe
A homemade whipped cream recipe that will have you making your very own whipped cream from now on! It's super simple, stop the processed stuff from coming into your home!
Ingredients
1

C

Whipping Cream

2

TBSP

Sugar
Instructions
Place metal bowl and whisk in freezer for 15-30 minutes.

POUR sugar into bowl.

POUR Whipping Cream into bowl.

Whisk on medium for 3 minutes or until soft peaks form.

Once the cream holds together you are done mixing.
Nutrition Facts
Homemade Whipped Cream Recipe
Amount Per Serving
Calories 228
Calories from Fat 198
% Daily Value*
Total Fat 22g 34%
Cholesterol 81mg 27%
Sodium 22mg 1%
Potassium 44mg 1%
Total Carbohydrates 7g 2%
Protein 1g 2%
* Percent Daily Values are based on a 2000 calorie diet.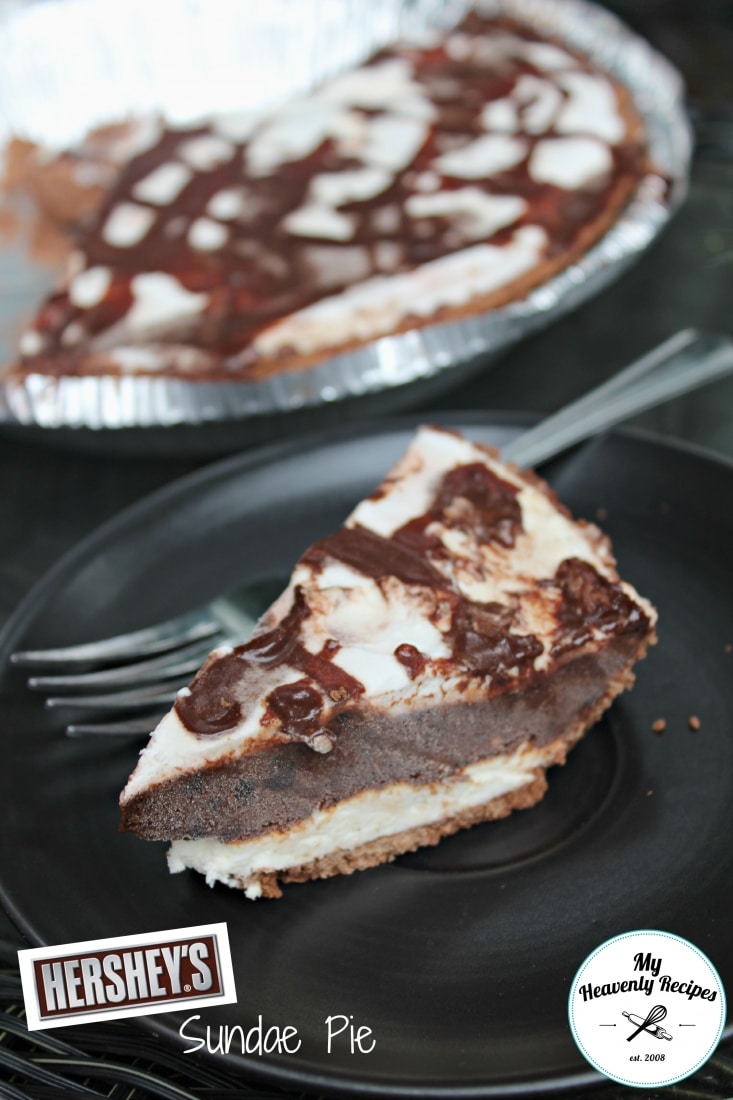 Now I will tell you that I originally published this whipped cream recipe for you to enjoy with the Hershey Sundae Pie recipe! Go get ya some 😉
I love to see what you are creating in your kitchens! Be sure to share the recipes you found on MyHeavenlyRecipes.com with me on Facebook, Twitter, Pinterest and Instagram.