This post may contain affiliate links, read our
Disclosure Policy
for more information. As an Amazon Associate I earn from qualifying purchases, thank you!
These easy Easter recipes are perfect to serve for Easter brunch or dinner. We have everything from casseroles to side dishes and fun Easter desserts, too!
Next to Mother's Day, the Easter holiday is one of my favorite times of the year to cook. The bright colors come back to life, the warmer weather allows me to eat healthier (does this happen to you, too?!?) and it also gives me a chance to be a little bit more creative!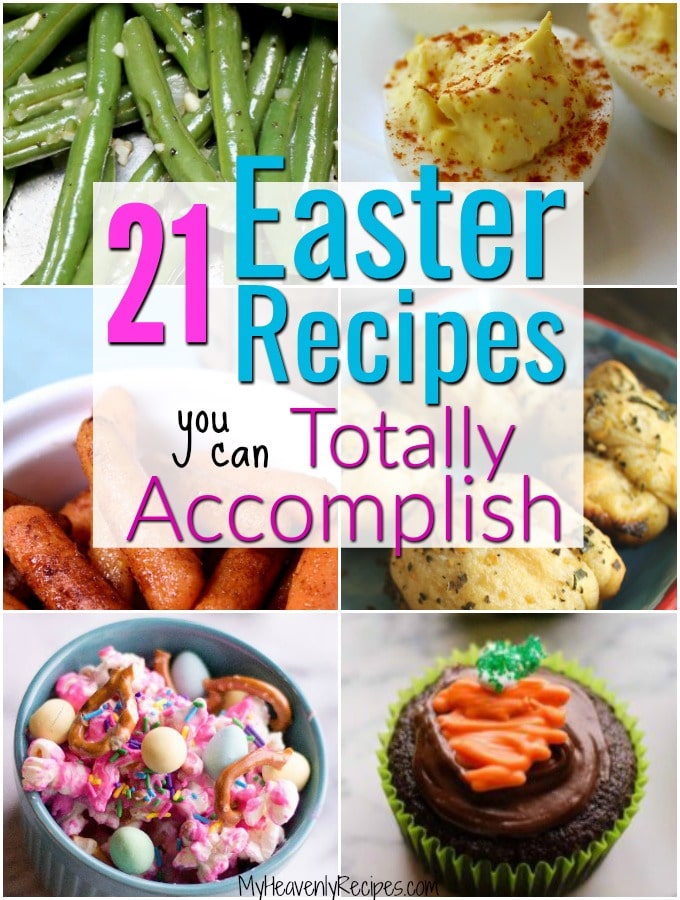 Easy Easter Recipes
Need some inspiration to create something easy and delicious for your Easter meal? Browse through the recipes below. When you see something you want the recipe for, just click on the photo or the link below it.
Easter Appetizer Recipes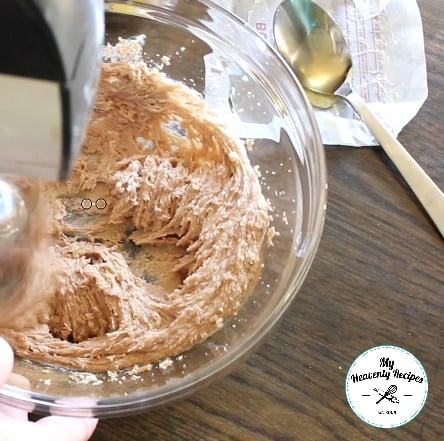 If you are serving simple dinner rolls with your Easter dinner, you'll want to have this Homemade Cinnamon Butter out on the table. It will give those rolls an extra boost of flavor! You just can't go wrong with cinnamon at Easter!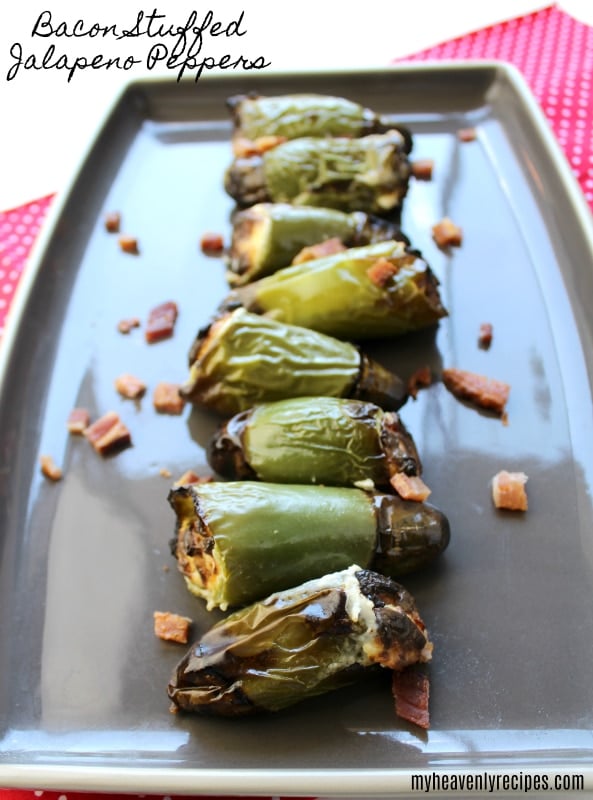 Cream Cheese Bacon Stuffed Jalapenos
You can prepare the peppers a day ahead of time, stuffing them just before your guests arrive. Remove all the heat by taking out all the seeds and the pith for a crowd favorite – even my 6-year-old LOVES these!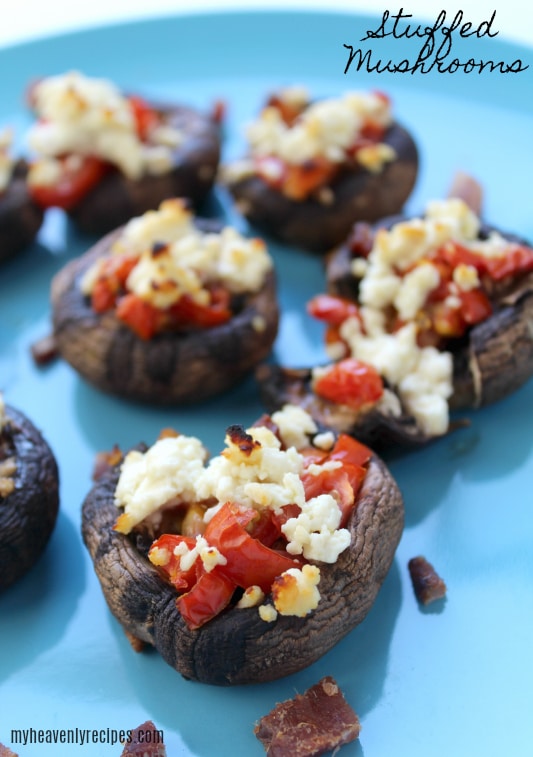 Easy Stuffed Mushrooms (Two Ways)
On a lighter side of things, these stuffed mushrooms are over the top delicious and probably one of the easiest Easter recipes you'll ever come to make! They come together quickly and cook up even quicker.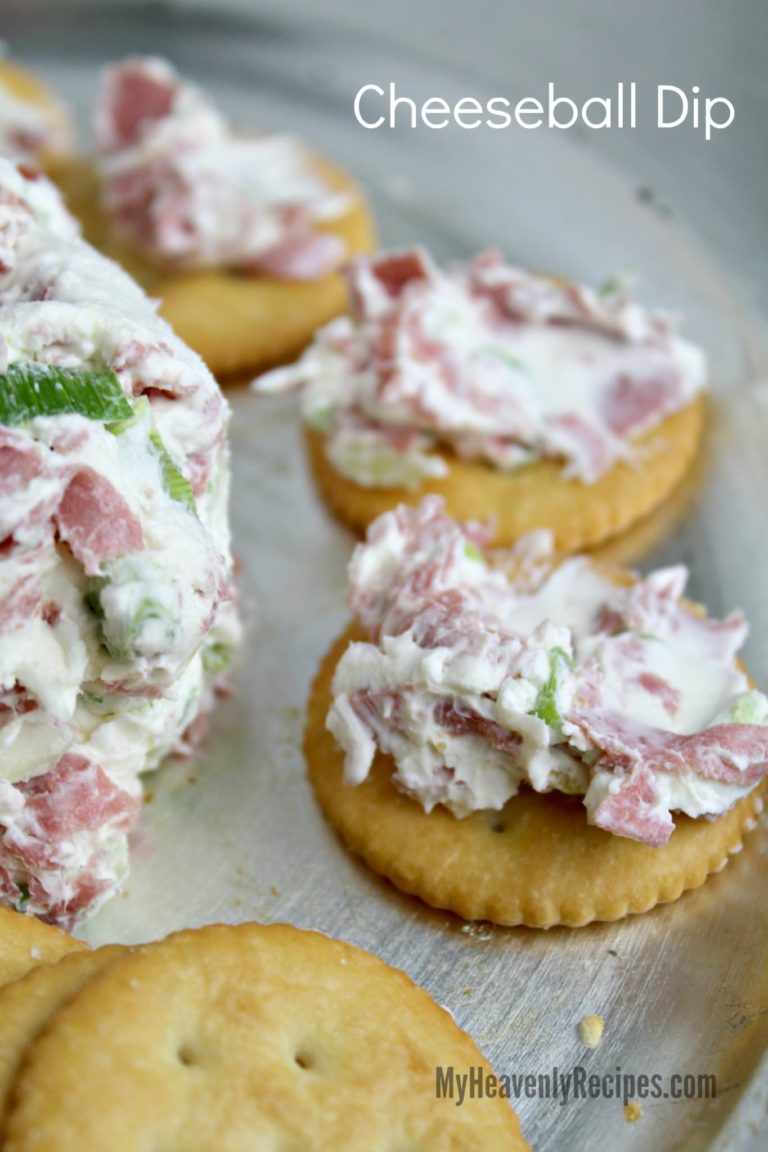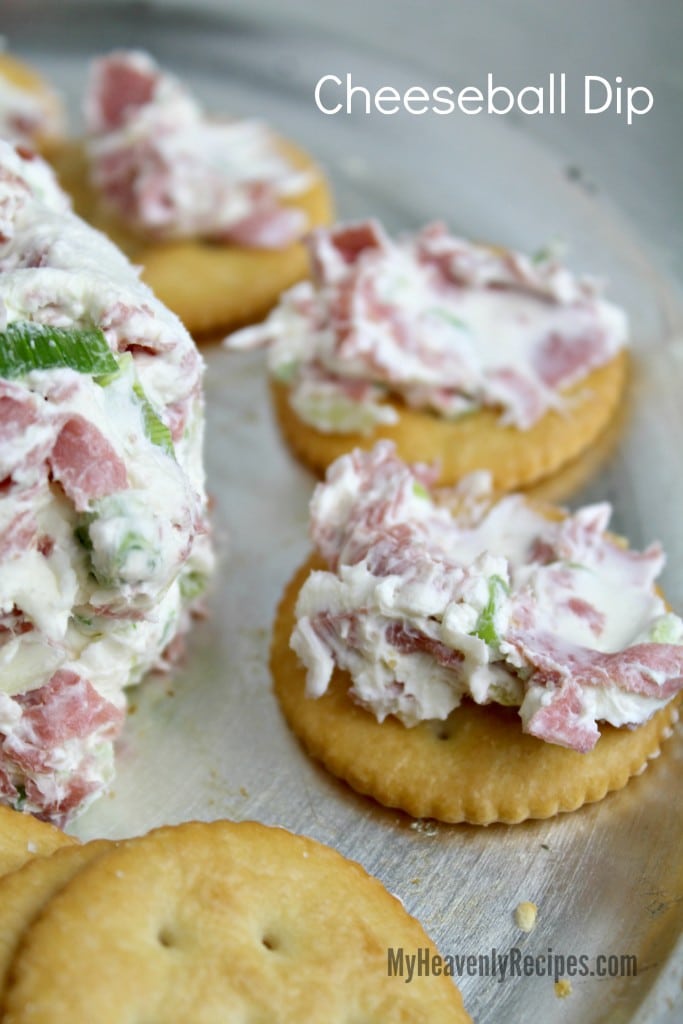 Shape the dip to look like an Easter Egg for a little bit of playful fun. The crowd will love serving themselves this dip while you finish up the Easter dinner.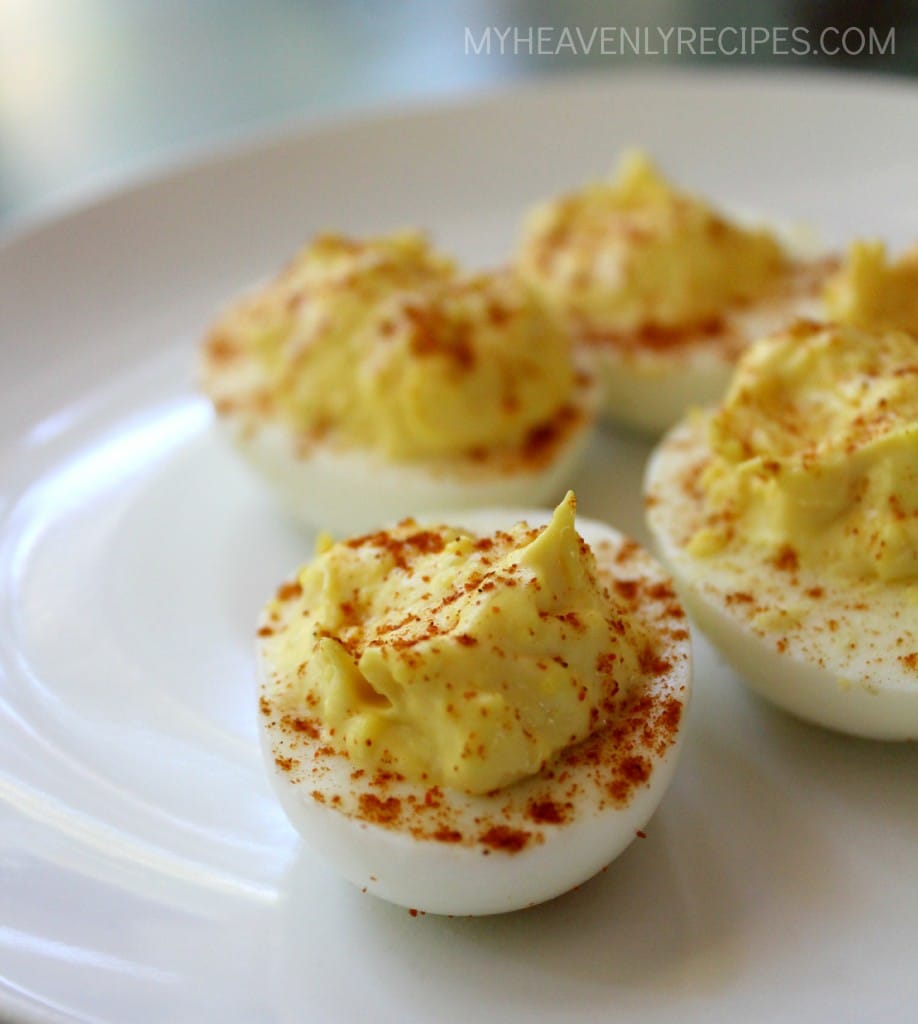 Whether you want to serve them up as an appetizer or side dish, you can't go wrong with deviled eggs. Make this easy Easter recipe the morning of, store in the refrigerator and serve!
Easy Easter Side Dish Recipes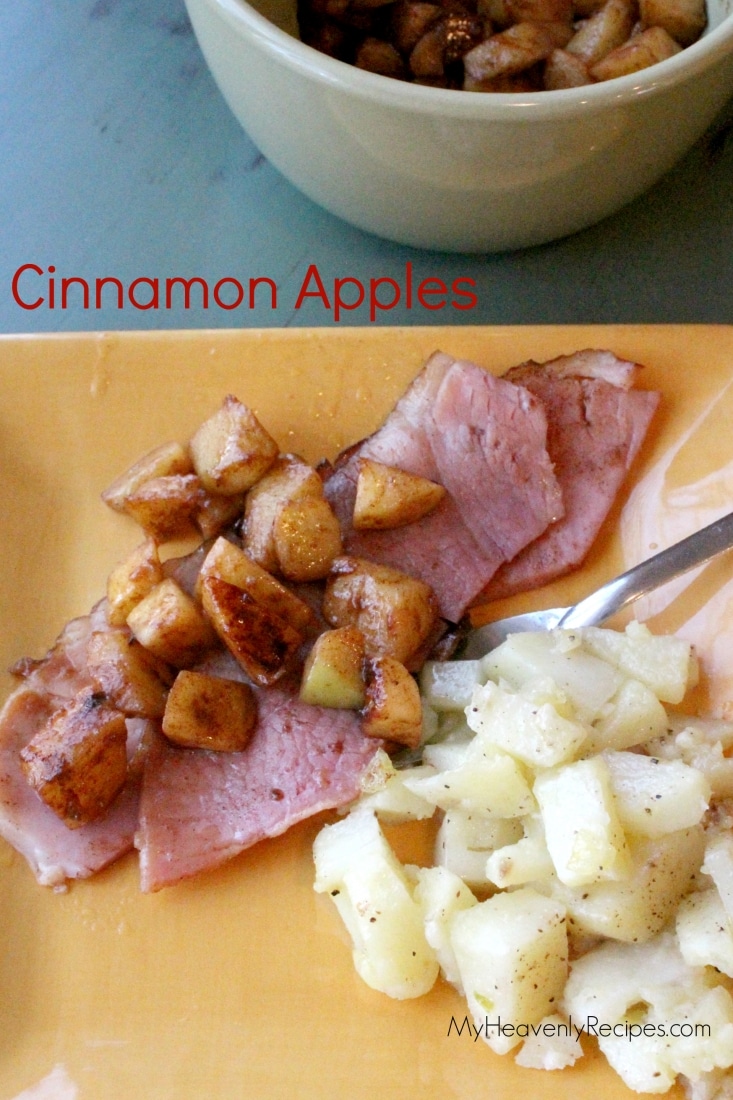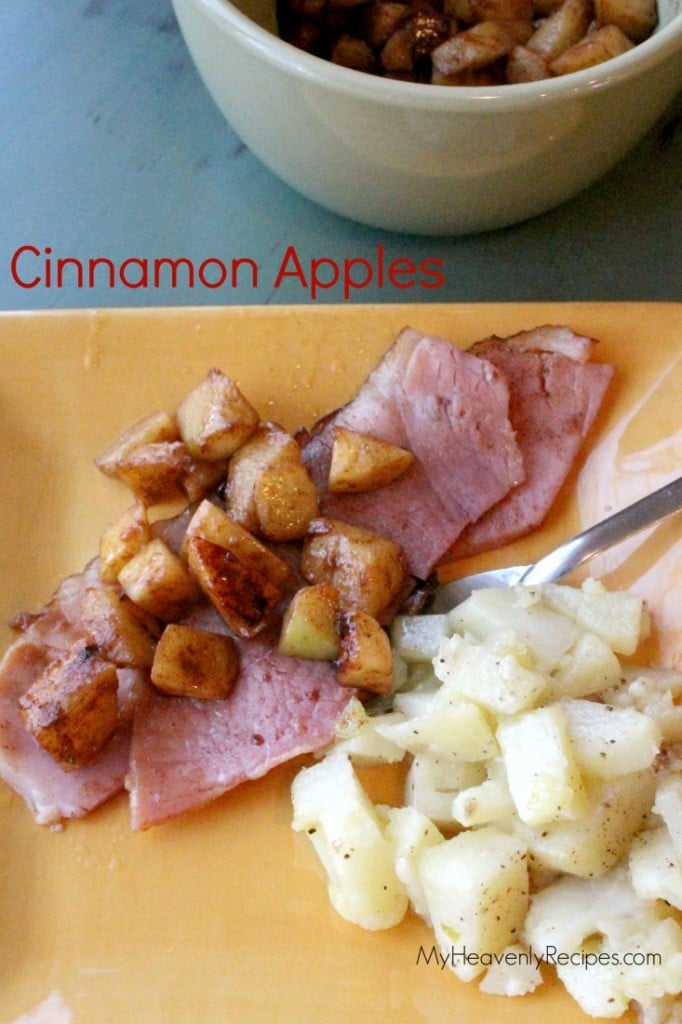 If you are serving up ham as your main course, you have to serve it with these Cinnamon Apples. Served warm or cold, you can't go wrong and they are definitely a crowd favorite!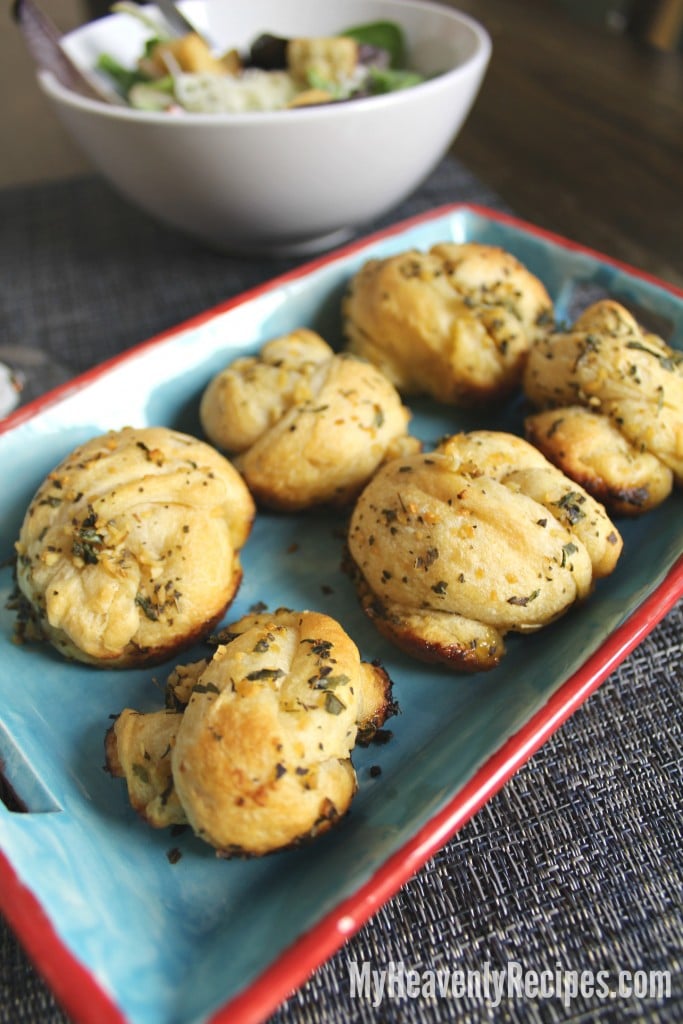 Just minutes to prep and a few to bake, these garlic knots will set your dinner over the top. These babies are often served alongside our Easter ham.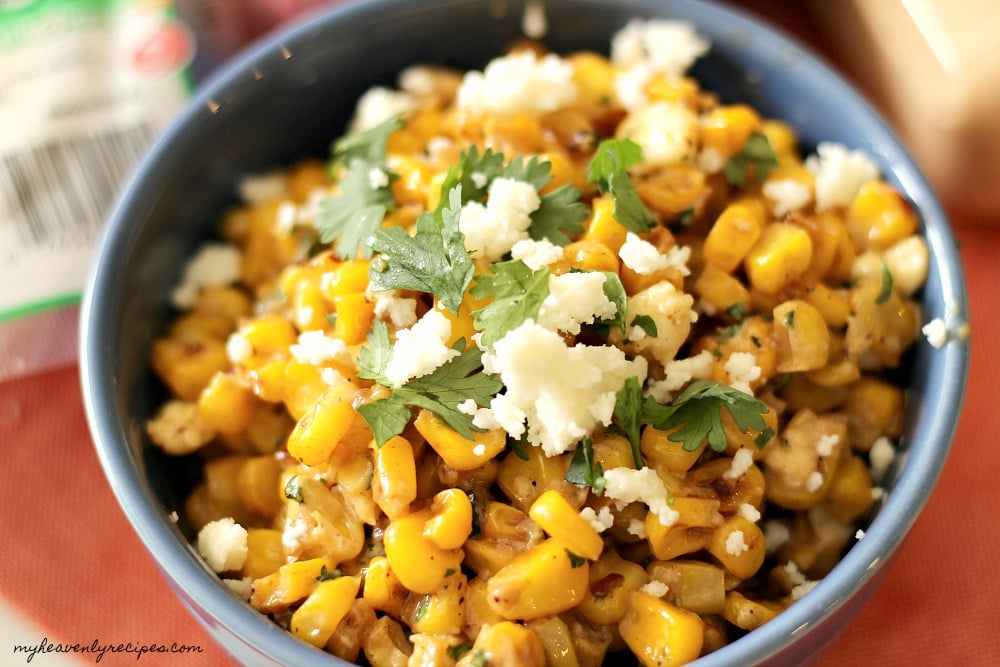 Nothing says spring more than this corn recipe! The adults love it, the kids will try it. The colors are vibrant and are screaming spring! You'll be impressed with how quickly this easy Easter recipe comes together.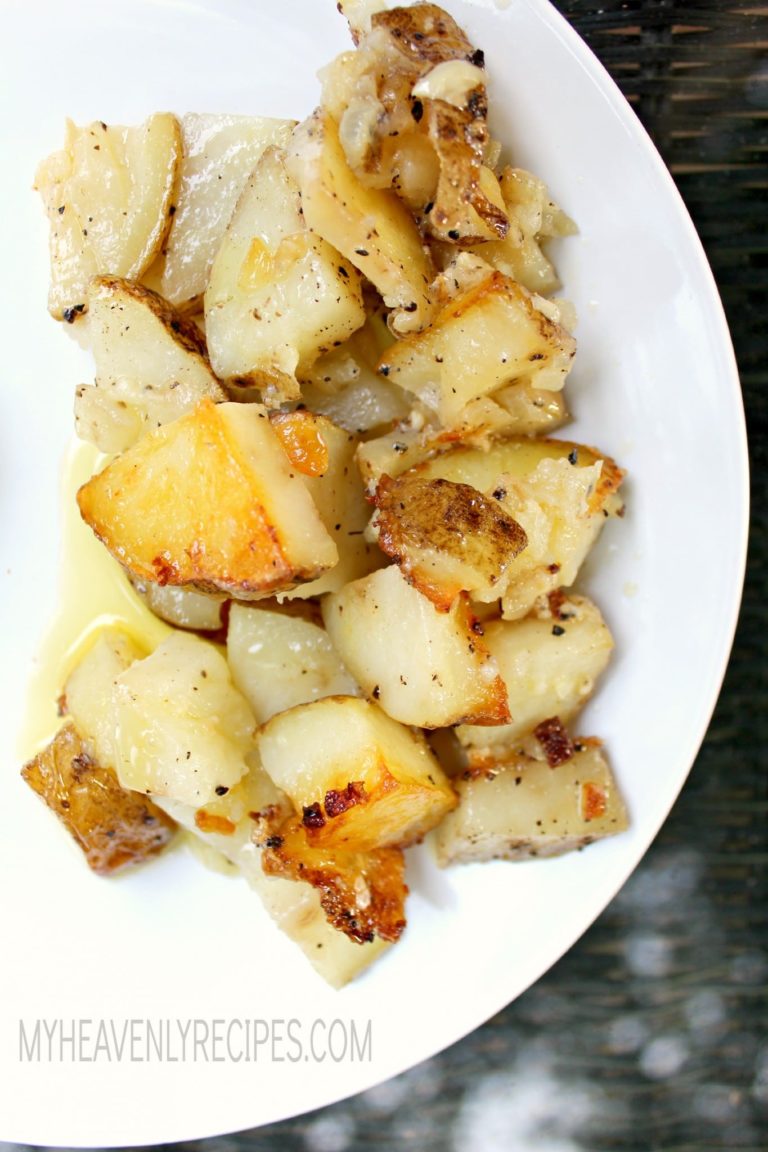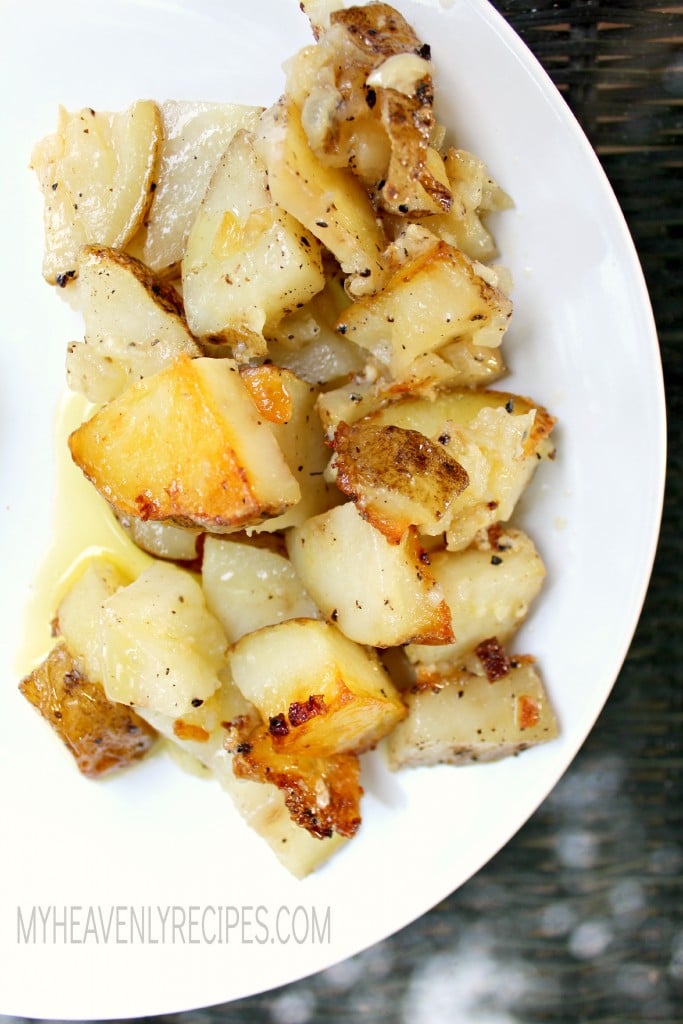 Cooking for a crowd? Skip the boring old mashed potatoes and make a batch of my Foiled Potatoes. They are flavorful and can be kicked up a notch with a sprinkle of Ranch seasoning and top with shredded cheese, bacon and sour cream. One of my favorite easy Easter recipes!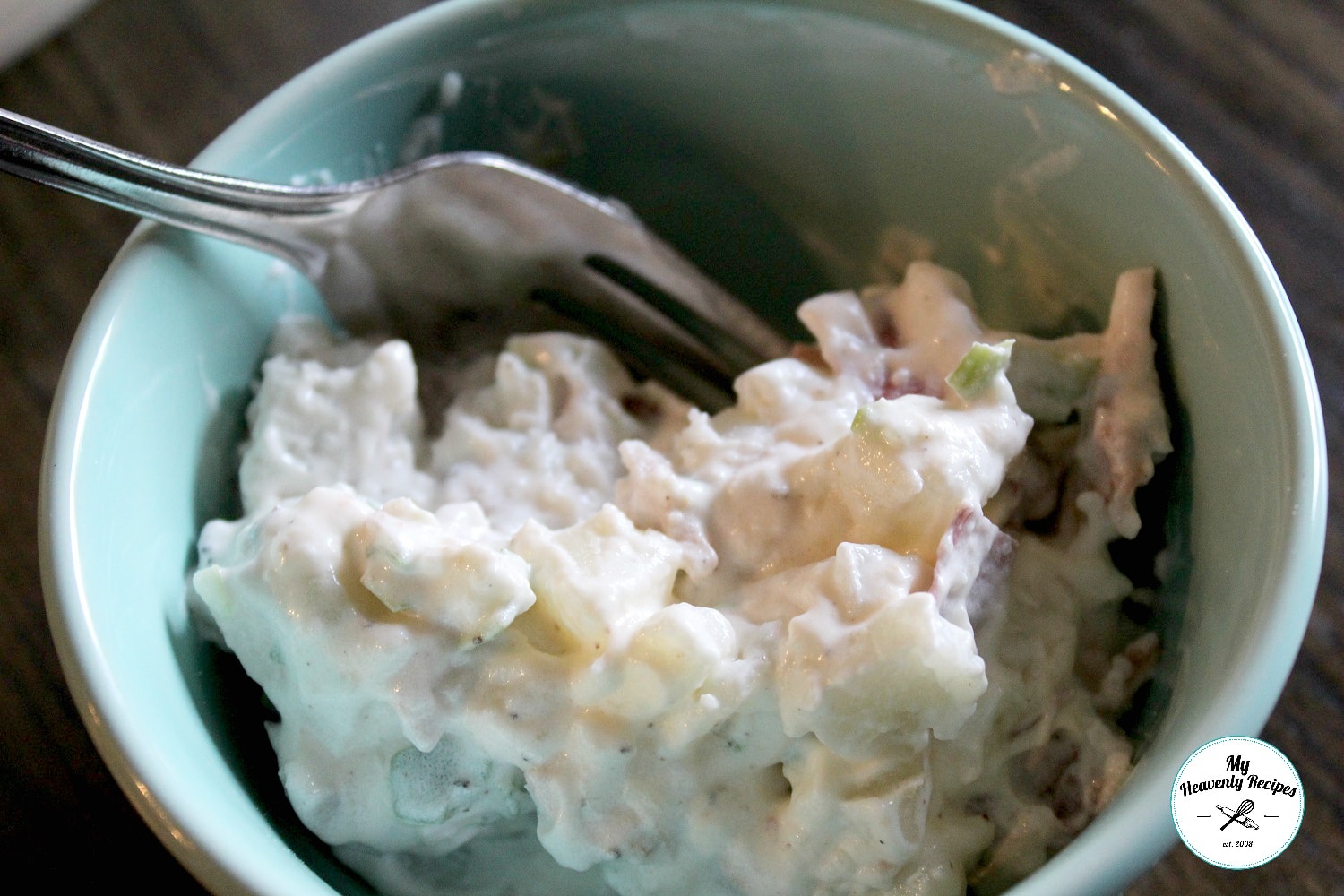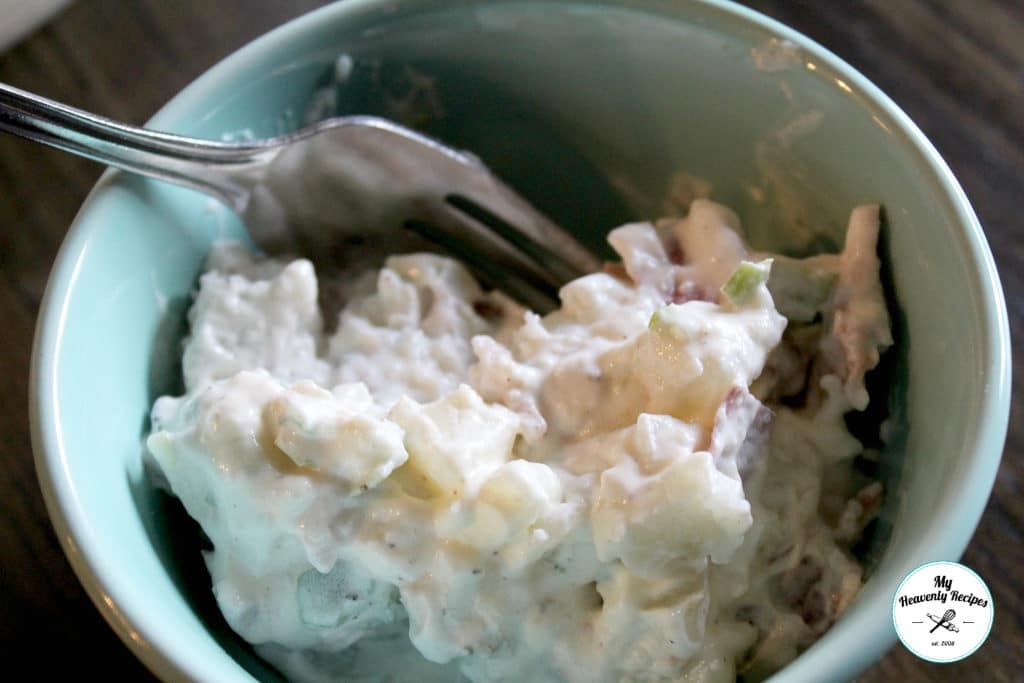 Now if you are wanting a recipe that you can make a day or two ahead of time, this Cold Potato Salad is it! It was inspired by our Spring Break Vacation last year and oh so good!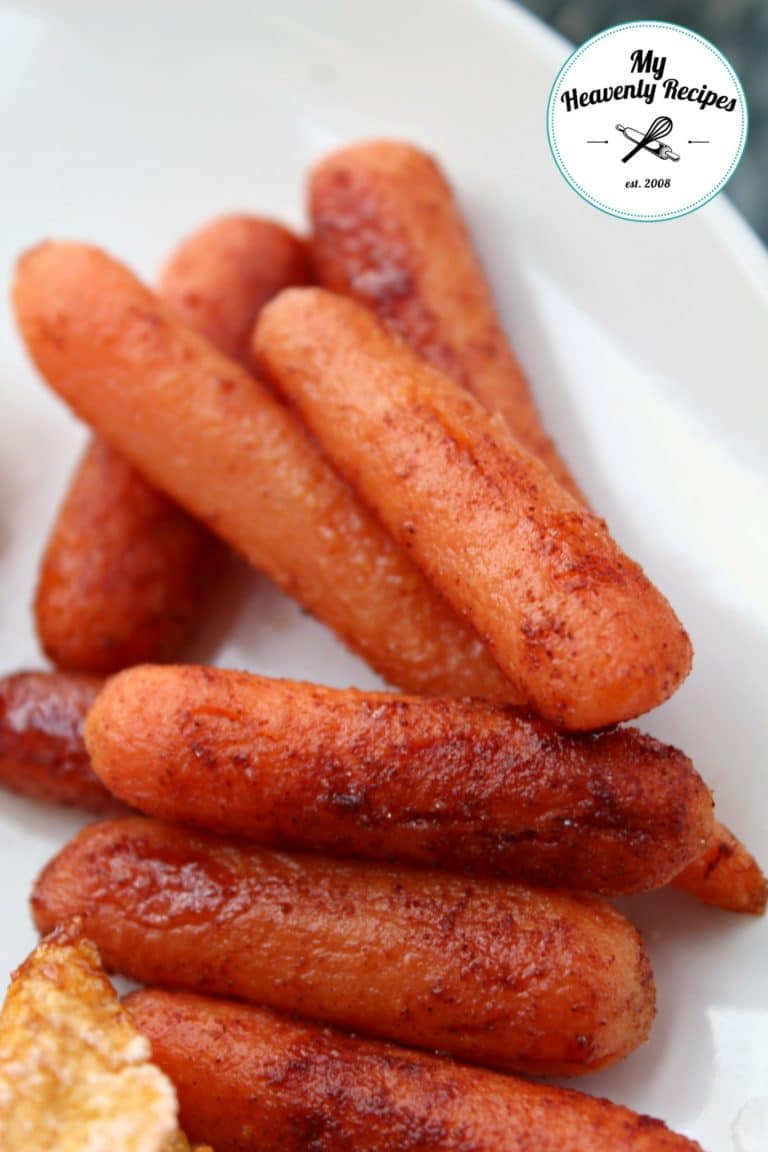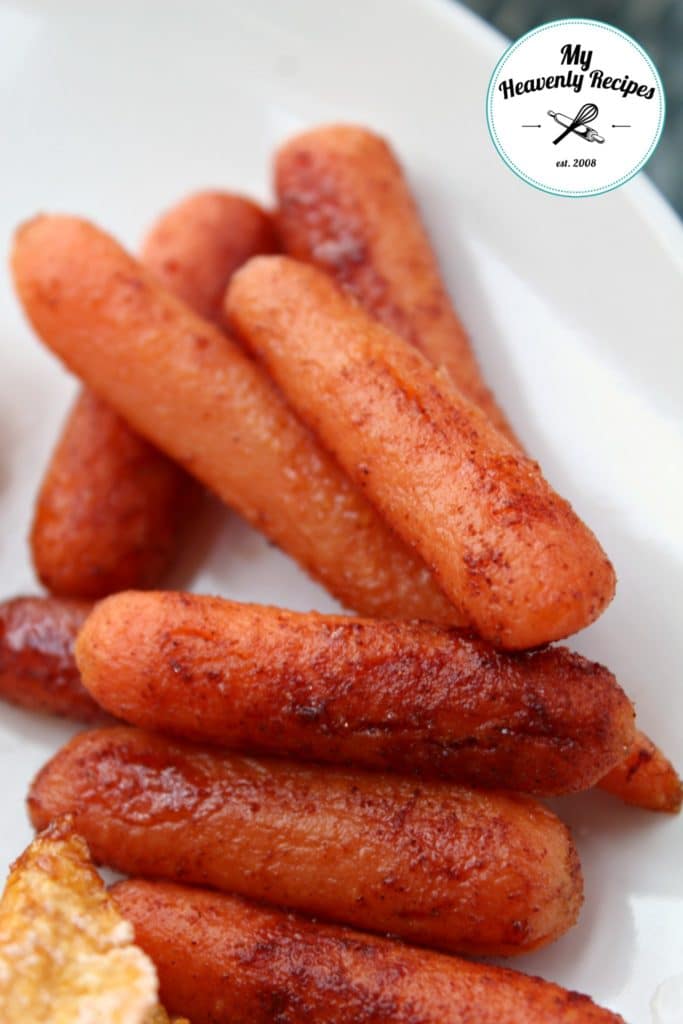 Cinnamon Sugar Glazed Baby Carrots
All I can say about this one is, they're so good! If you wanna be a little bold, add a pinch of cayenne pepper to the cinnamon mixture – oh so delicious!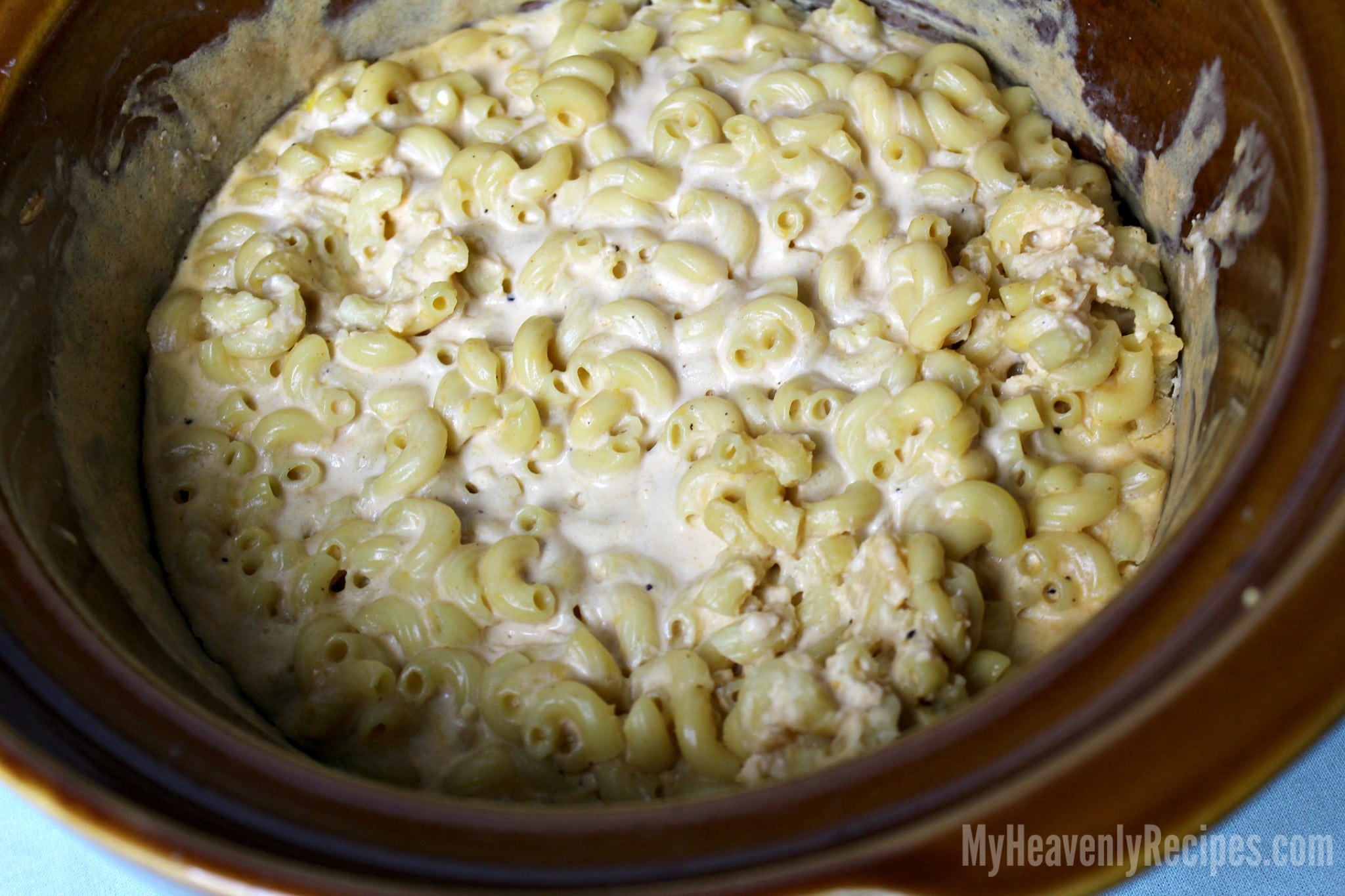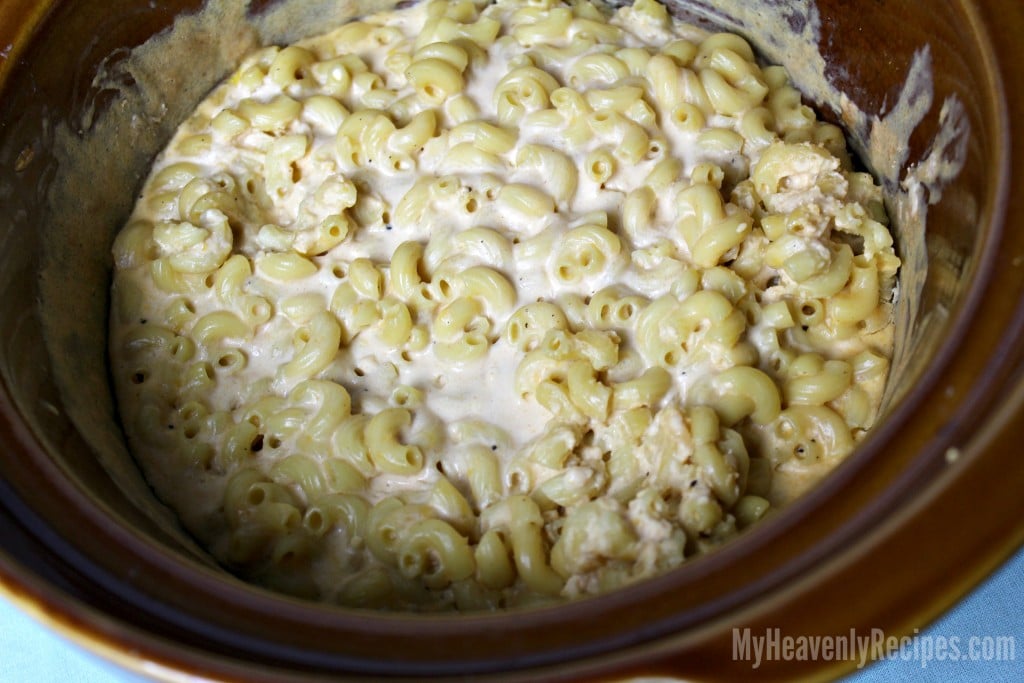 Need a crowd pleaser? It's going to be this Mac N Cheese recipe that is cooked all in a crockpot! You'll wonder why you've never made mac n cheese this way before!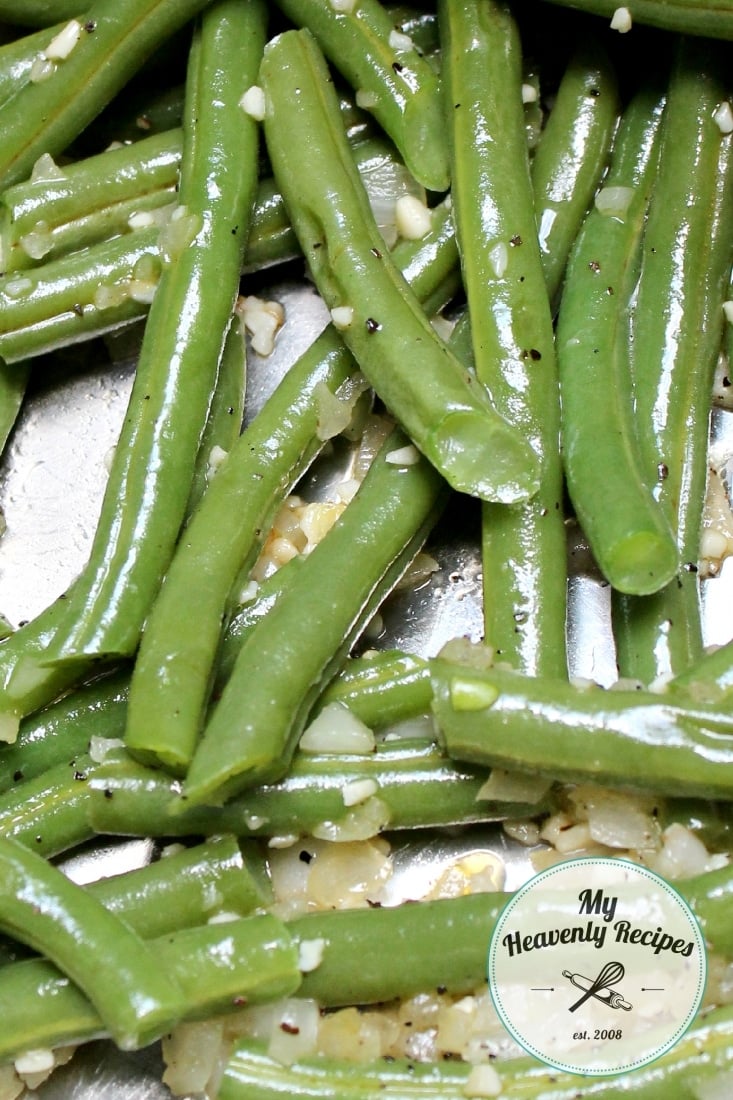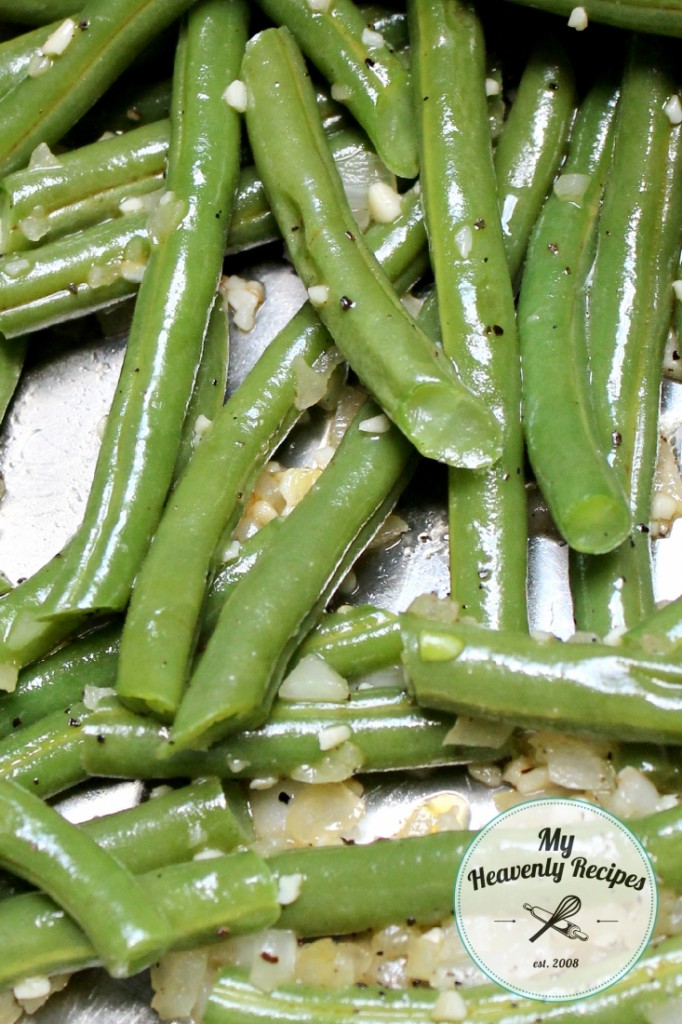 Green Beans with Bacon, Onion, and Garlic
This is a recipe that my kids not only make but also, eat. And when I say eat, they fill their plate with these green beans and eat until they can't anymore! Oh, and this one is also cooked in the crock-pot!
Easter Dessert Recipes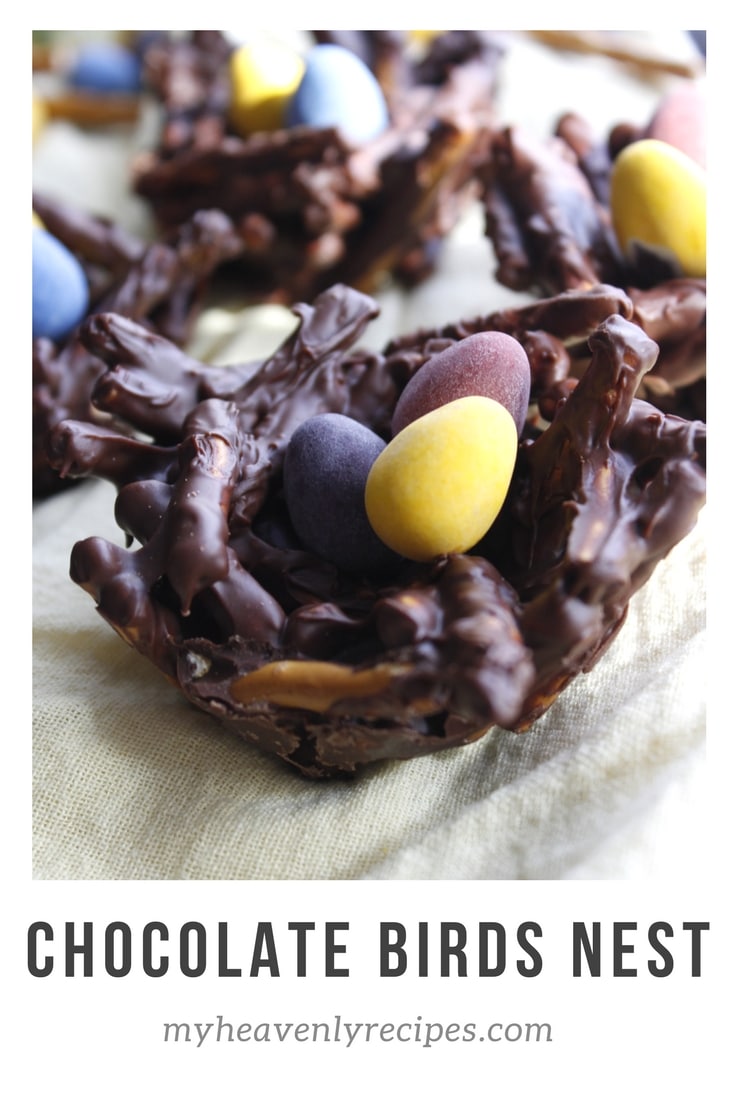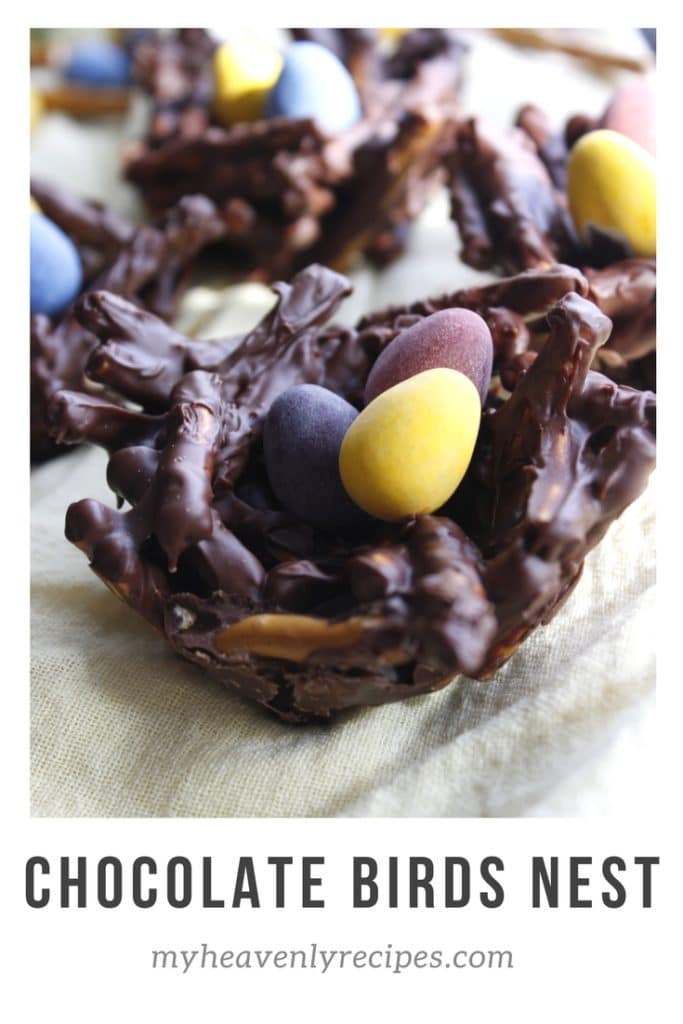 These are adorable for the kids to help make. Let them break the pretzel sticks while you are melting the chocolate. Use as a place setting at the kids' table, decoration throughout the tablescape or to house those adorable Easter Eggs!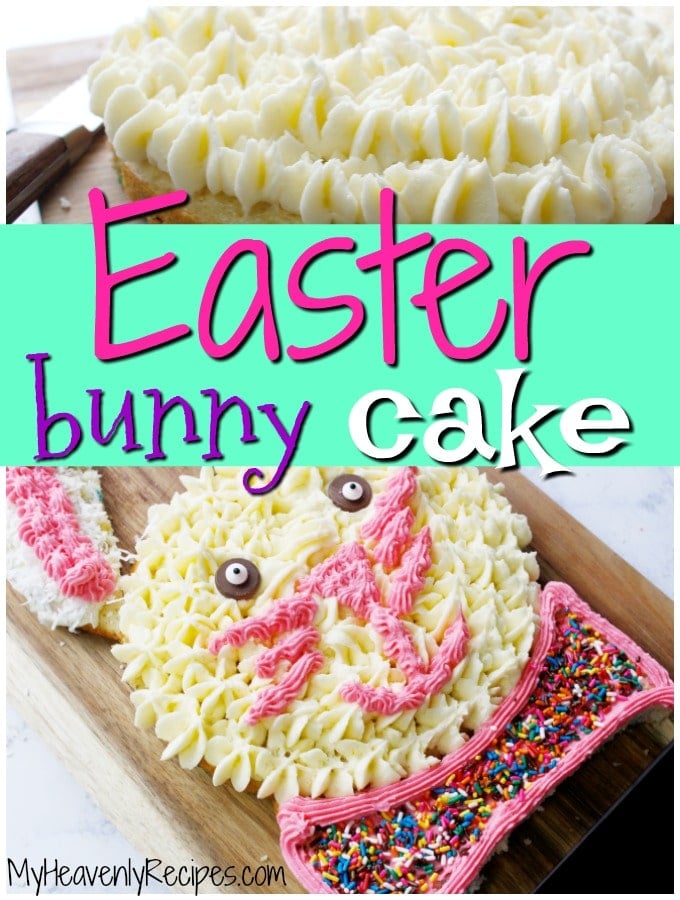 This is one of those Easter Recipes that I have been making for about 3 years now. I am NOT A BAKER, but, these often turn out really cute. They don't have to be perfect because the kids will think it is!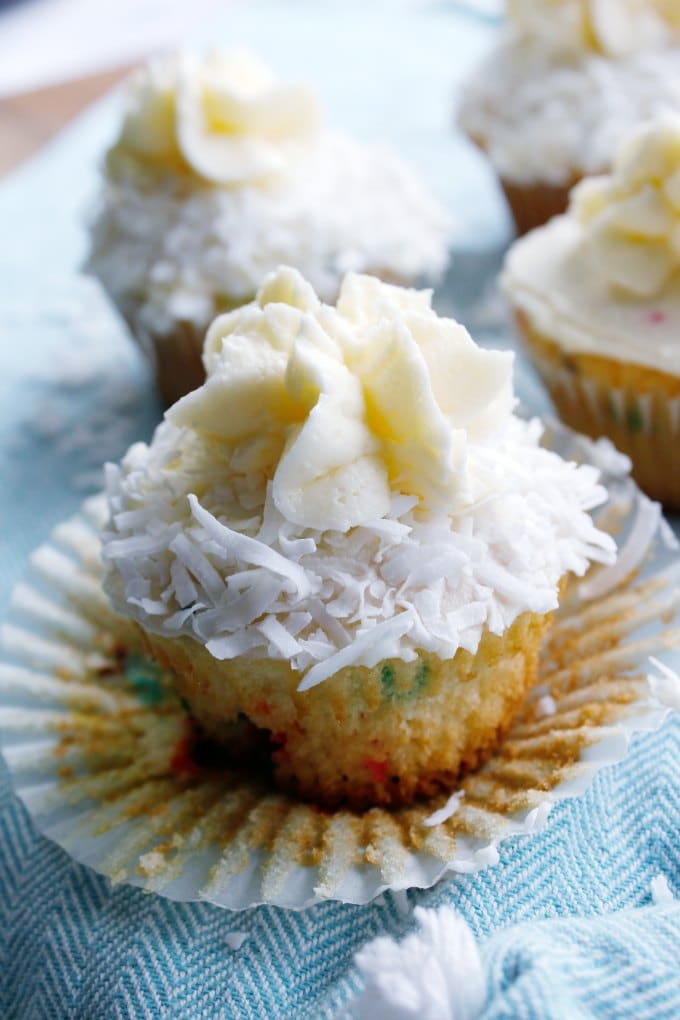 An adorable cupcake that I felt was necessary to make as I was playing around while I was making the Easter Bunny Cake. If you don't like coconut, leave it off and do a crumb coat or dye the icing a darker color for the tail!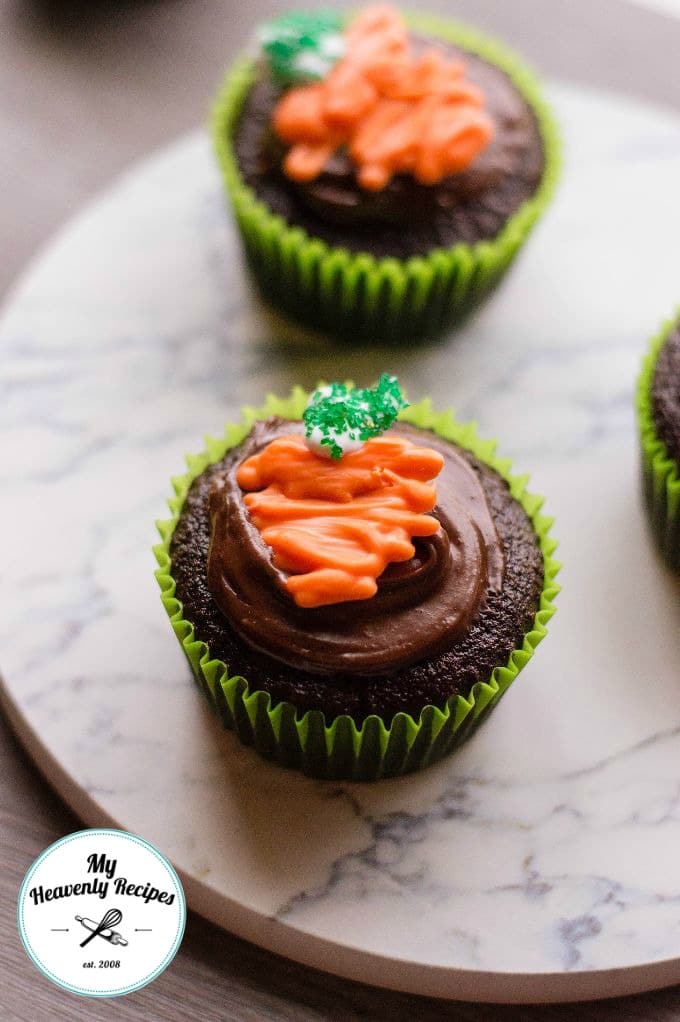 Chocolate Easter Cupcakes with Carrot Frosting
If chocolate is your jam, these Easter cupcakes are too cute not to share!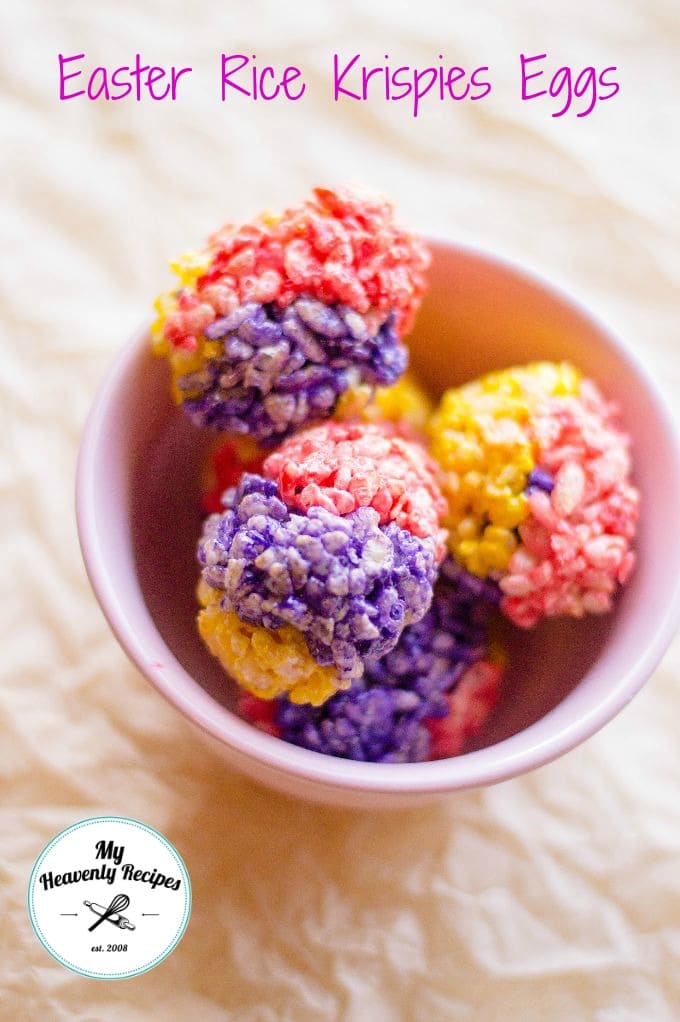 Easter Rice Krispies Treats Eggs
Are the kids on Spring Break? Have some fun making these Easter eggs made from Rice Krispies treats!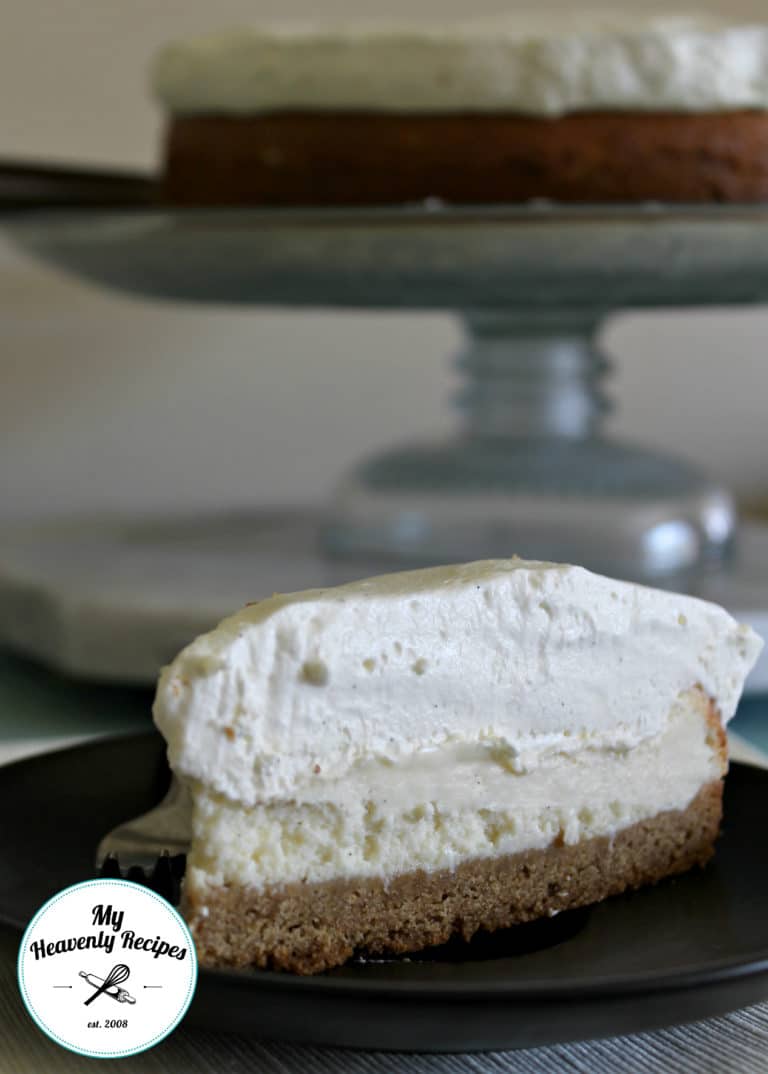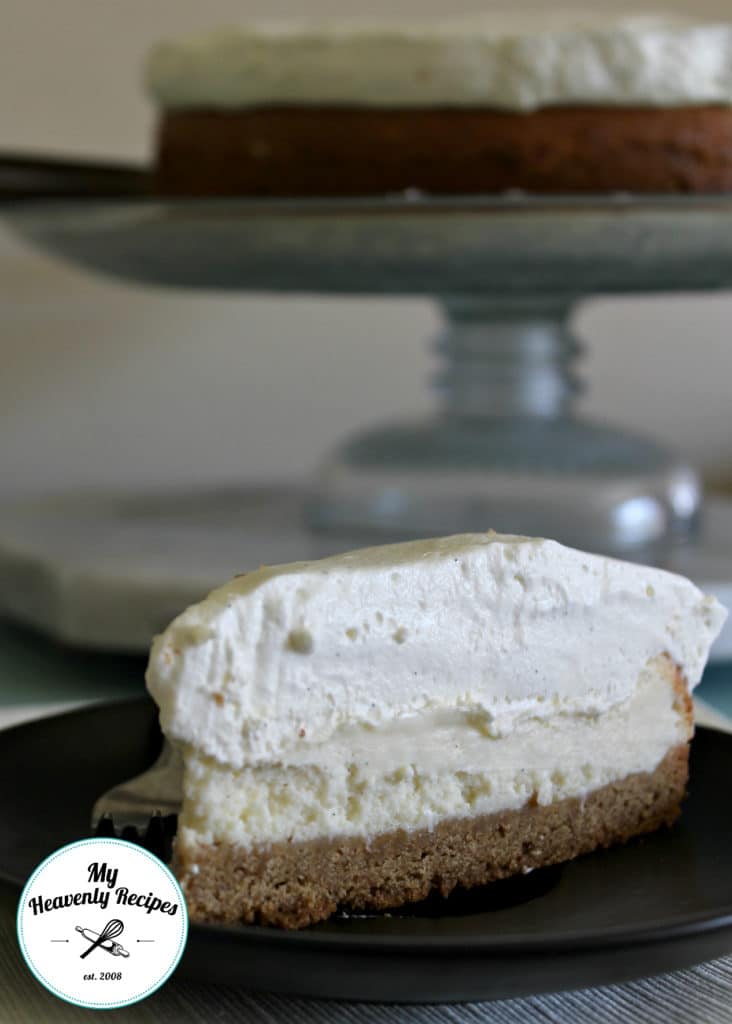 TGI Friday's Vanilla Bean Cheesecake Copycat Recipe
You can bet this will be at our Easter Celebration. It's one of the easy Easter recipes I tend to only make at Easter! It's pretty and the little specks of vanilla bean take it over the top.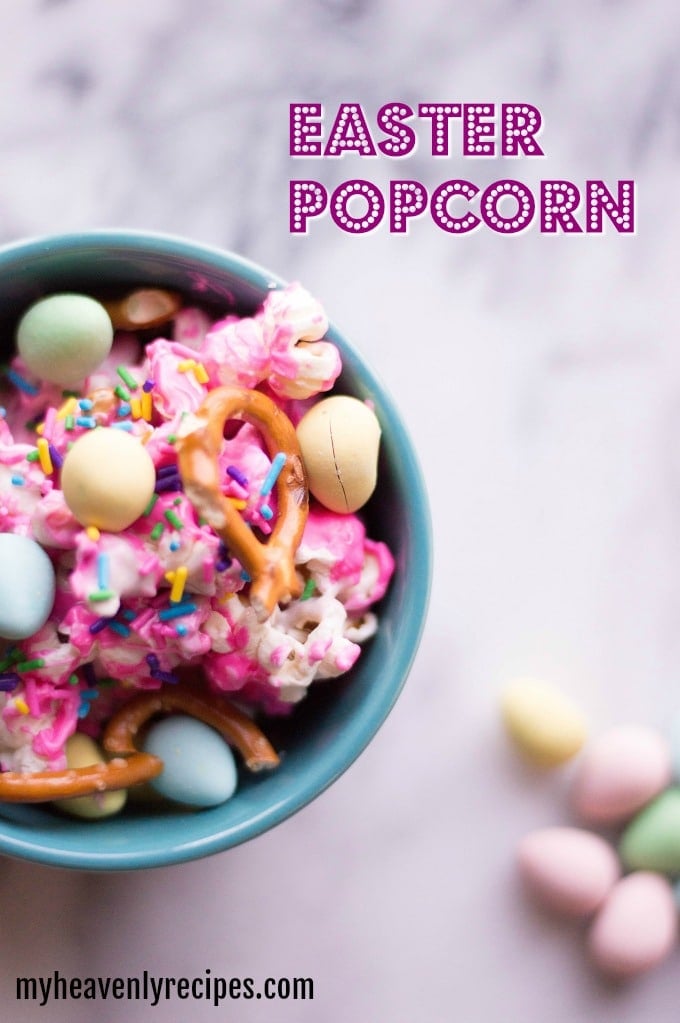 Let the kids gather the ingredients and help to mix this super easy Easter recipe up! Don't you just love the colors?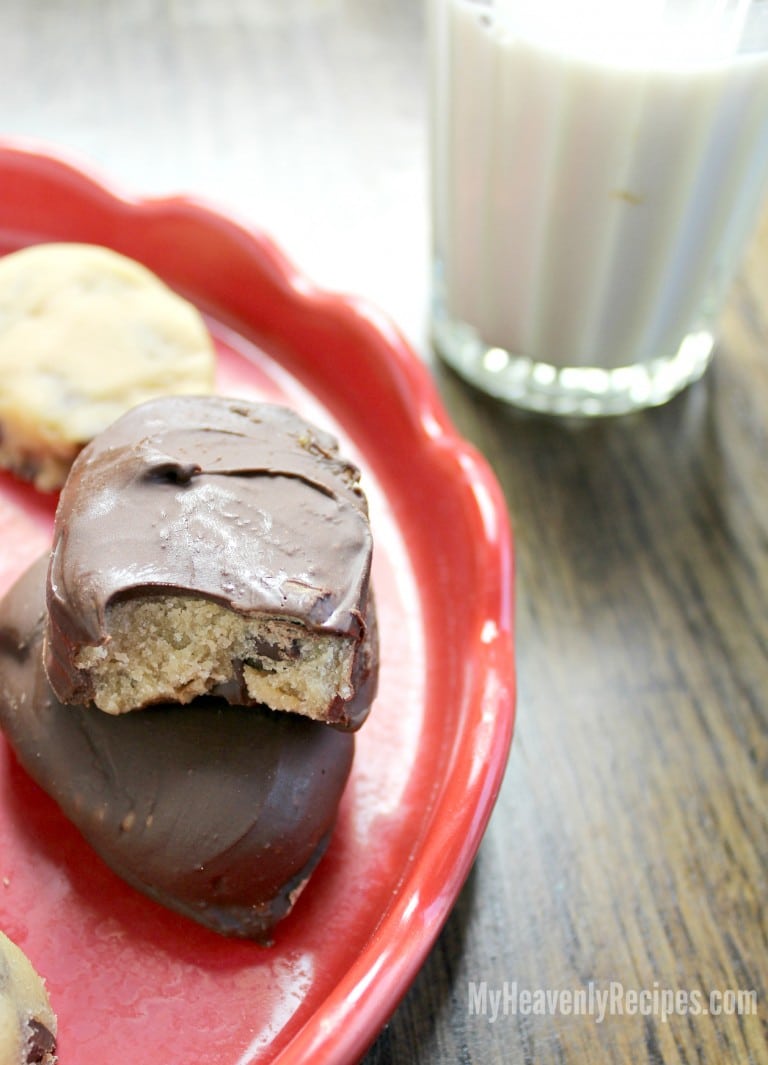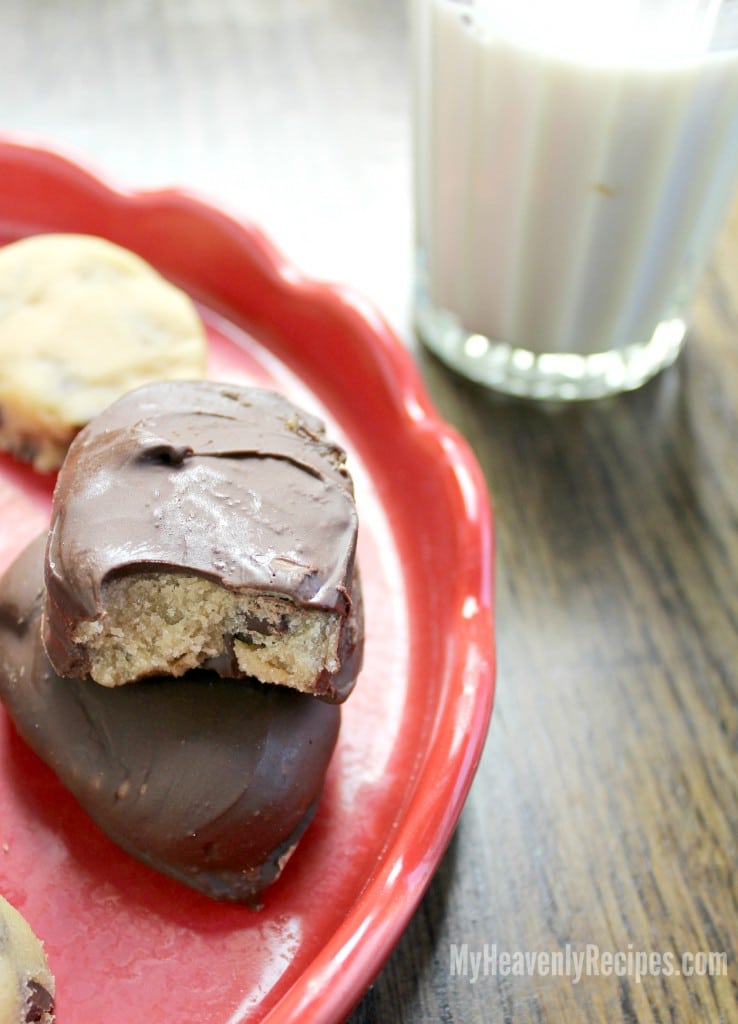 Eggless Chocolate Chip Cookie Dough Easter Eggs
My kids love edible cookie dough. I don't know where they get it from! This is one of those easy Easter recipes that you can make ahead of time. Make them, store in a Ziploc bag or container and allow to thaw about an hour before your guests arrive!