Top Easter Desserts to Make
Easter is our favorite holiday! You can do so many different treats dealing with bunnies, nests, birds, eggs, and carrots! Here are our favorite Easter ideas to make with your family and friends! Click on the link under the photo to get the recipe and directions.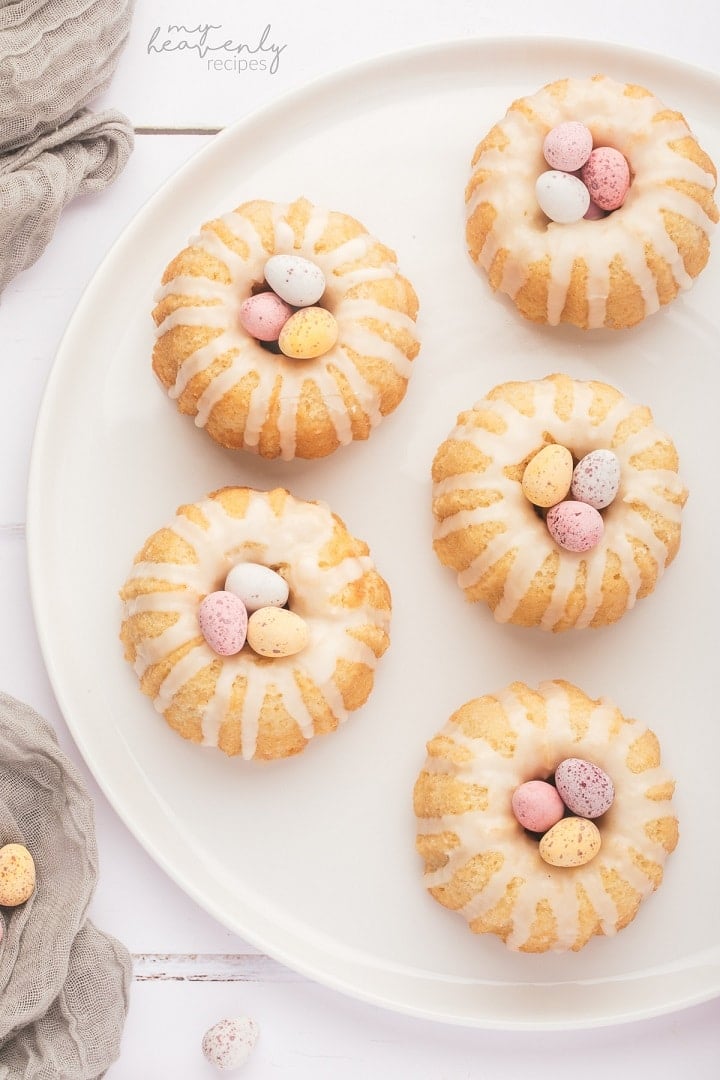 Mini Easter Bundt Cakes – These light and fluffy little bundt cakes look just like bird nests for spring time! Prepare personal-sized bundt cakes for the family to enjoy. Not only are they flavorful, but they also look like little Easter baskets full of bright-colored eggs.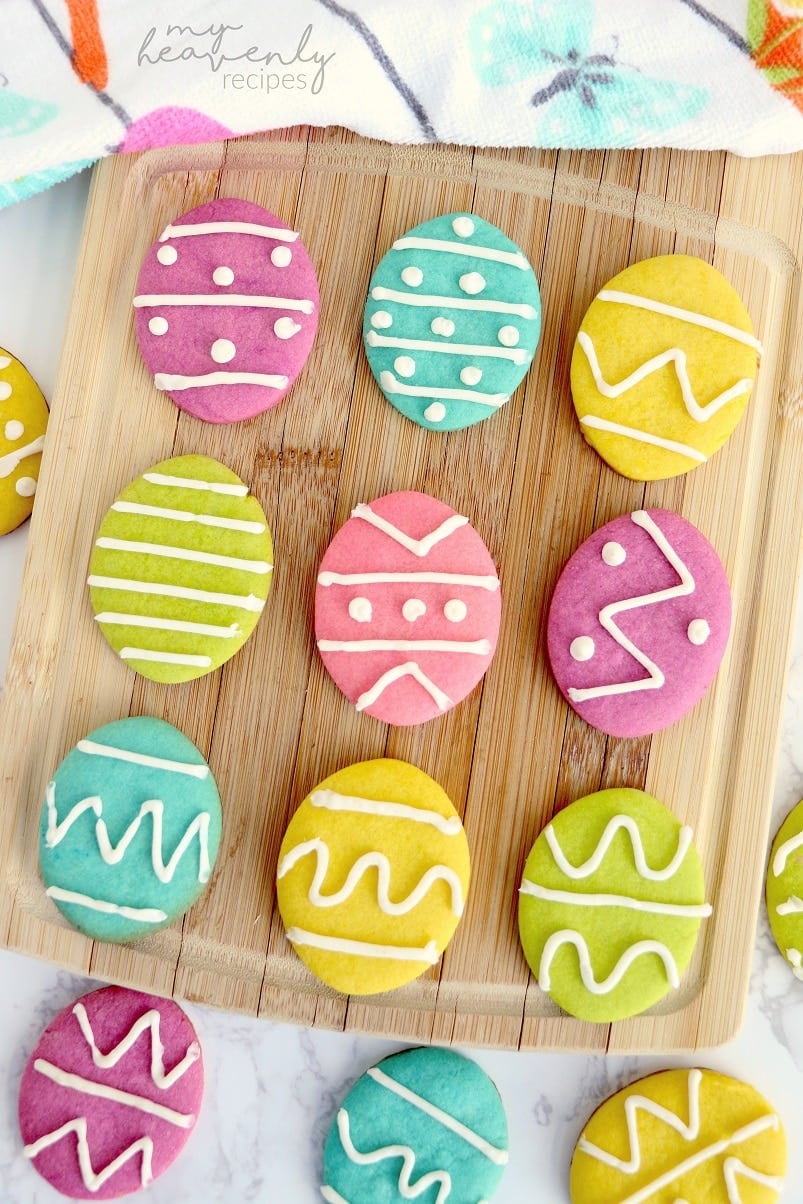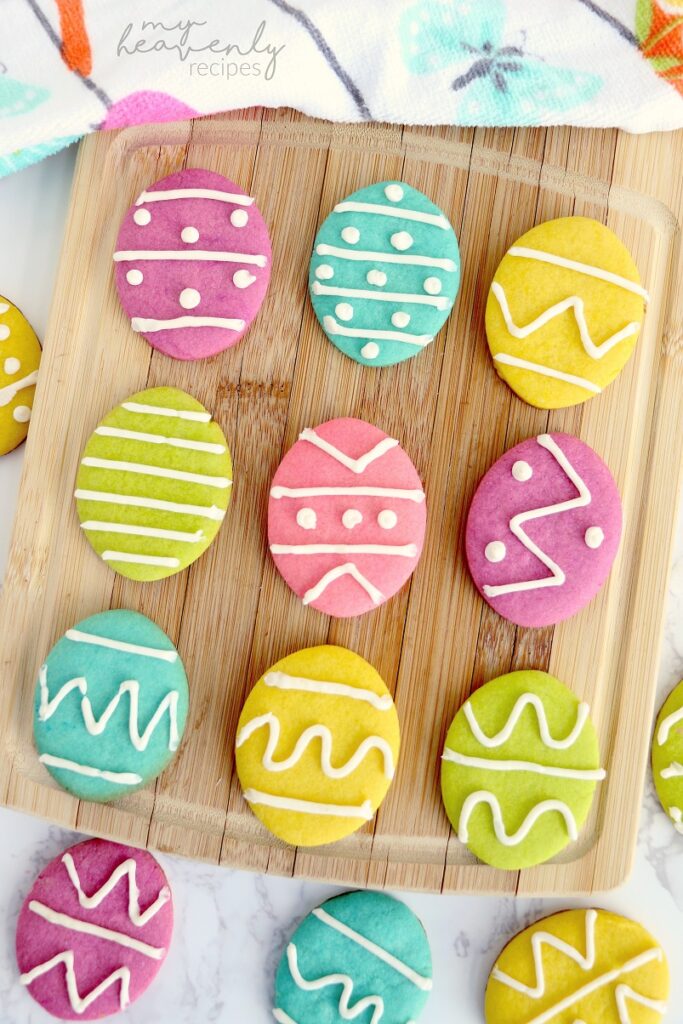 Easter Egg Sugar Cookies – Fun colors and designs on each cookie makes them so fun to make for an Easter party. Who doesn't love a good sugar cookie? These Easter Egg Sugar Cookies are shaped like the eggs you'd find in your basket and have the perfect colors and designs spread out in front of them, making them look and taste even better.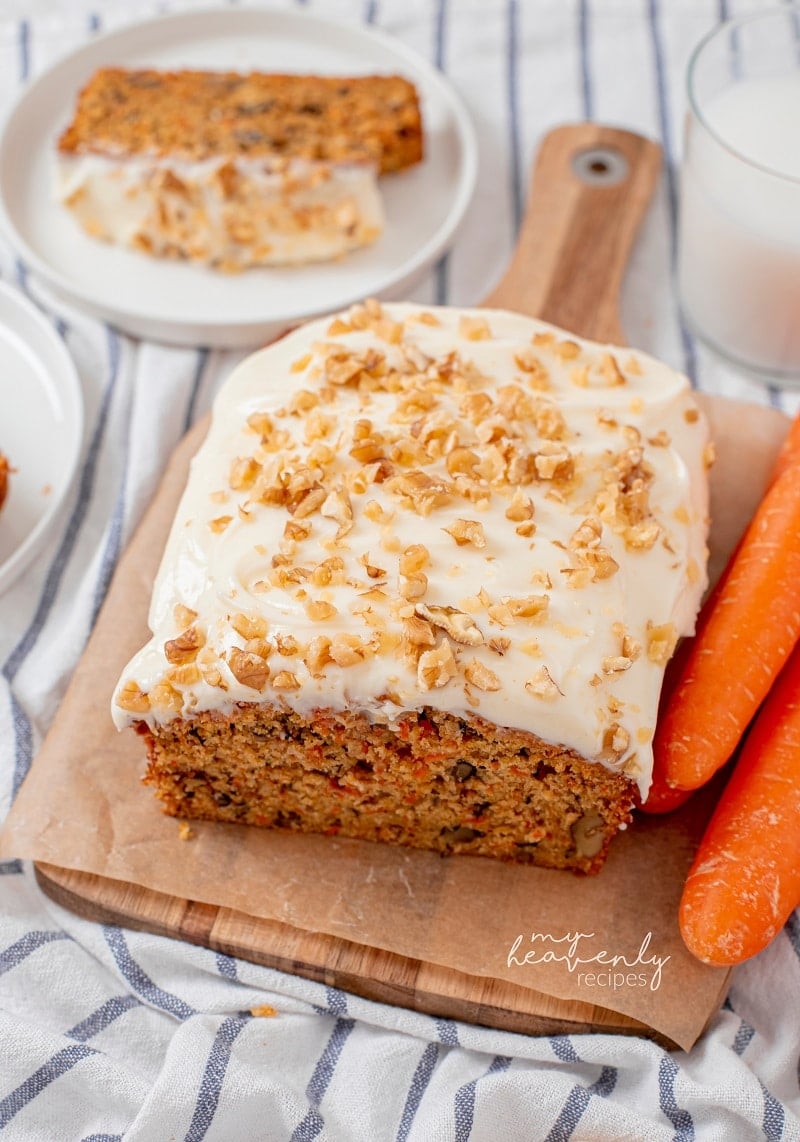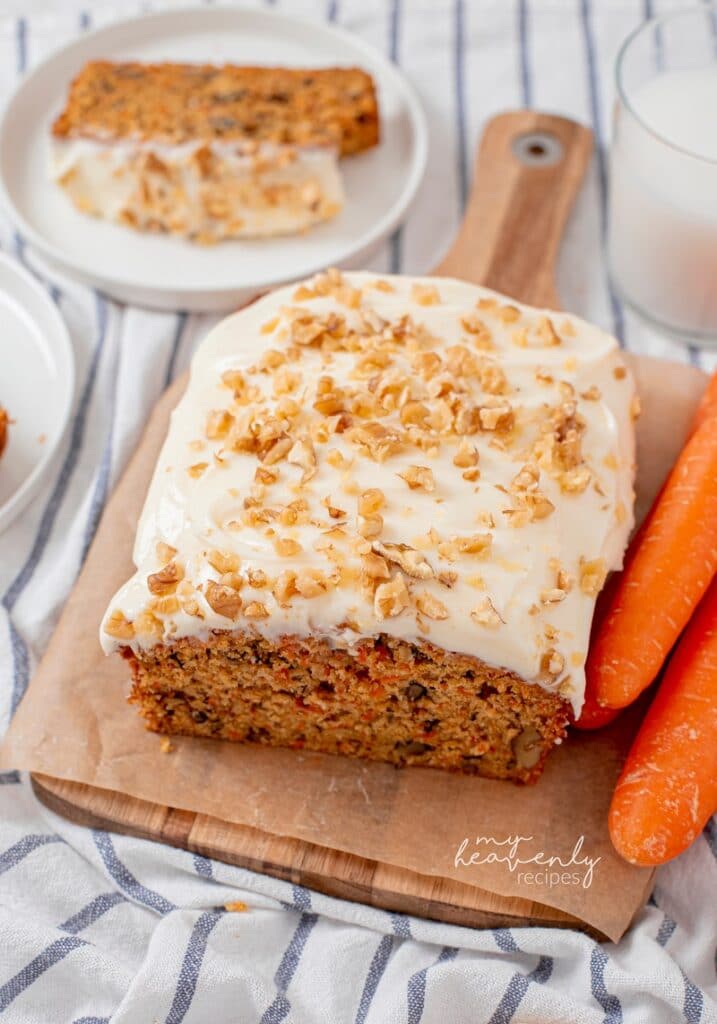 Carrot Cake Bread – The cross from your favorite carrot cake turns into a bread! Take a traditional carrot cake recipe to the next level with this flavorful Carrot Cake Bread. Bet you can't eat just one single slice of this moist, flavorful dessert!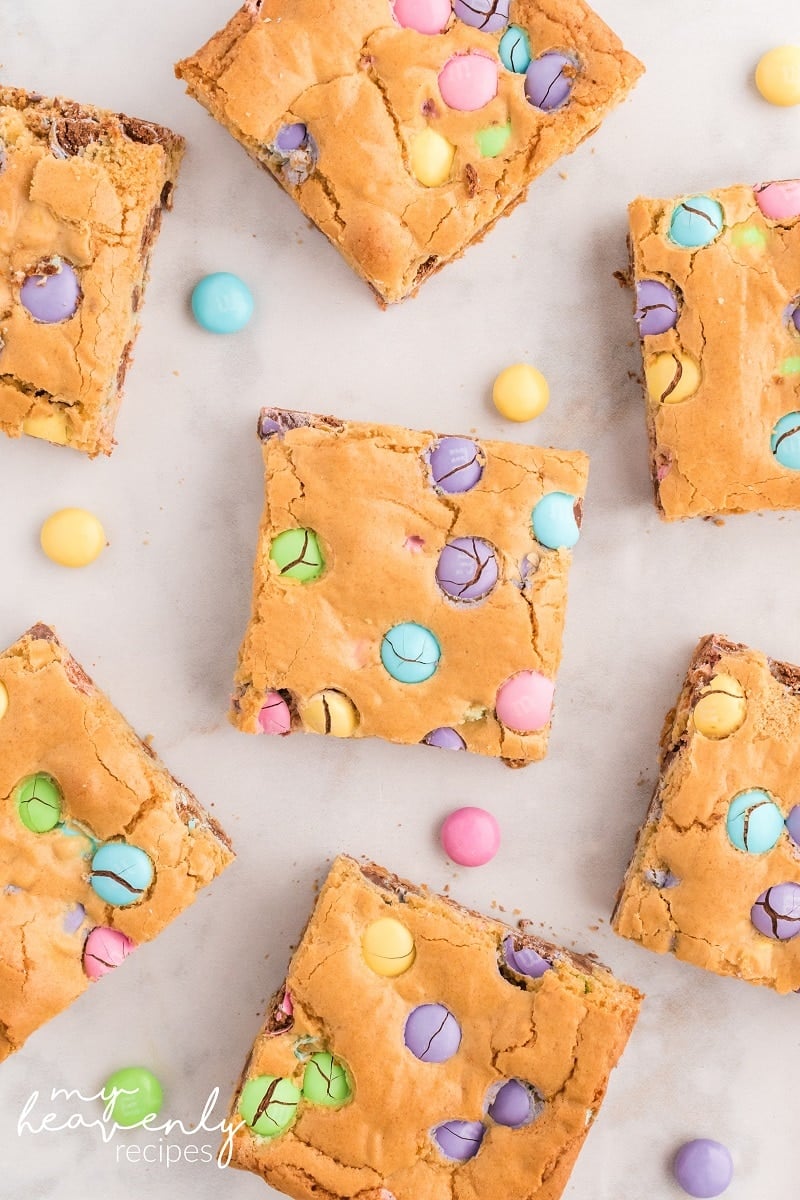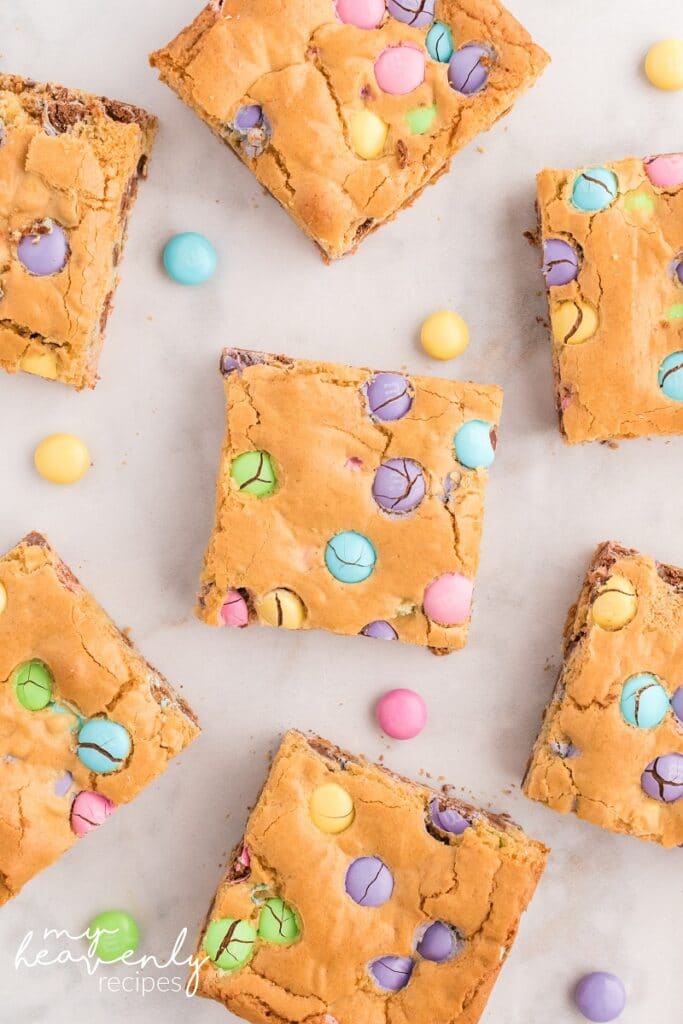 Easter Blondie Bars – Delicious soft and chewy blondie bars that have fun pastel colors for spring time.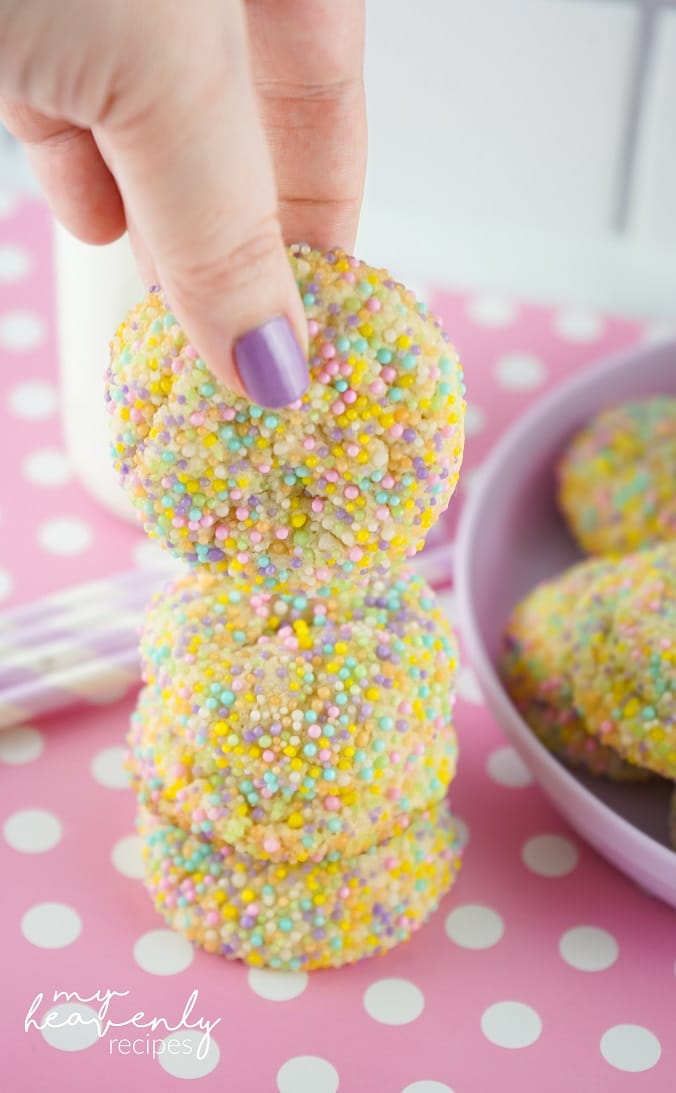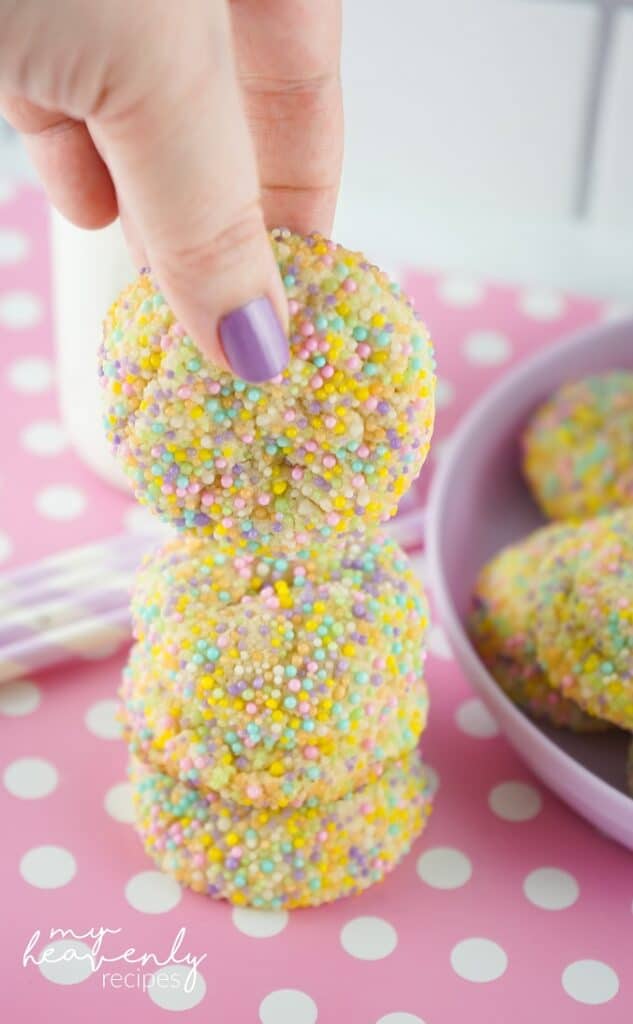 Easter Sprinkle Cookies – If you like sprinkles, this cookie is for you!Create festive, Easter cookies with these Easter Sprinkle Cookies. Be sure to have the pastel-colored sprinkles ready to use!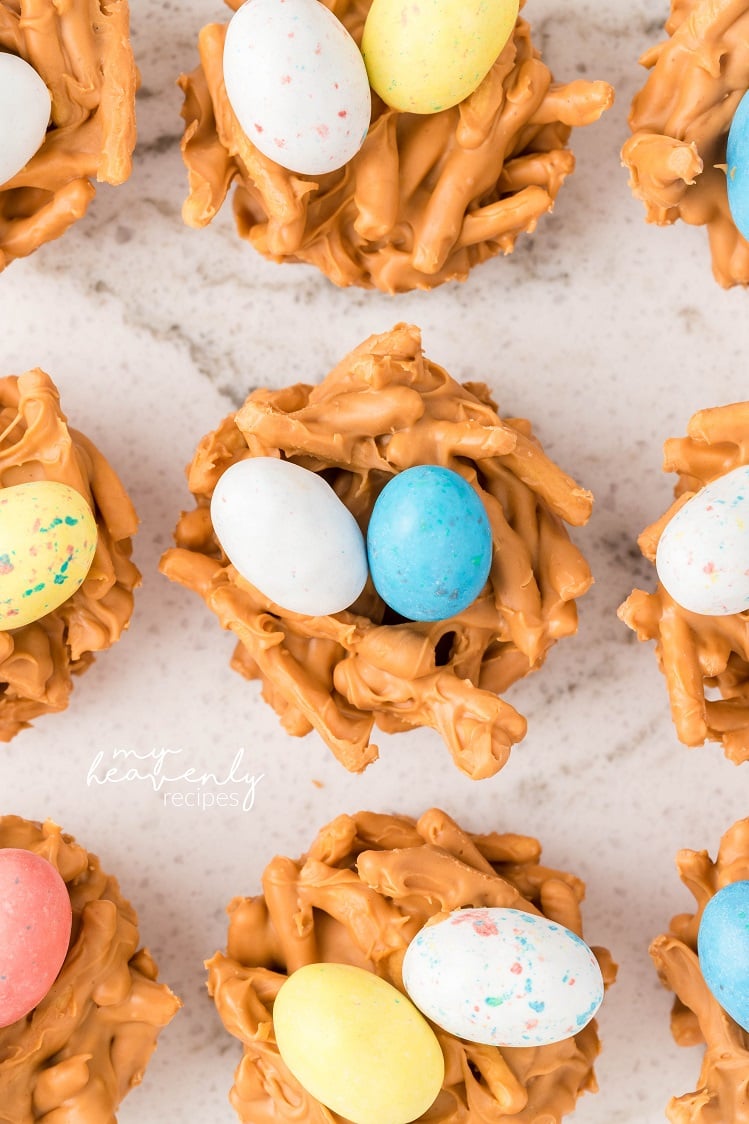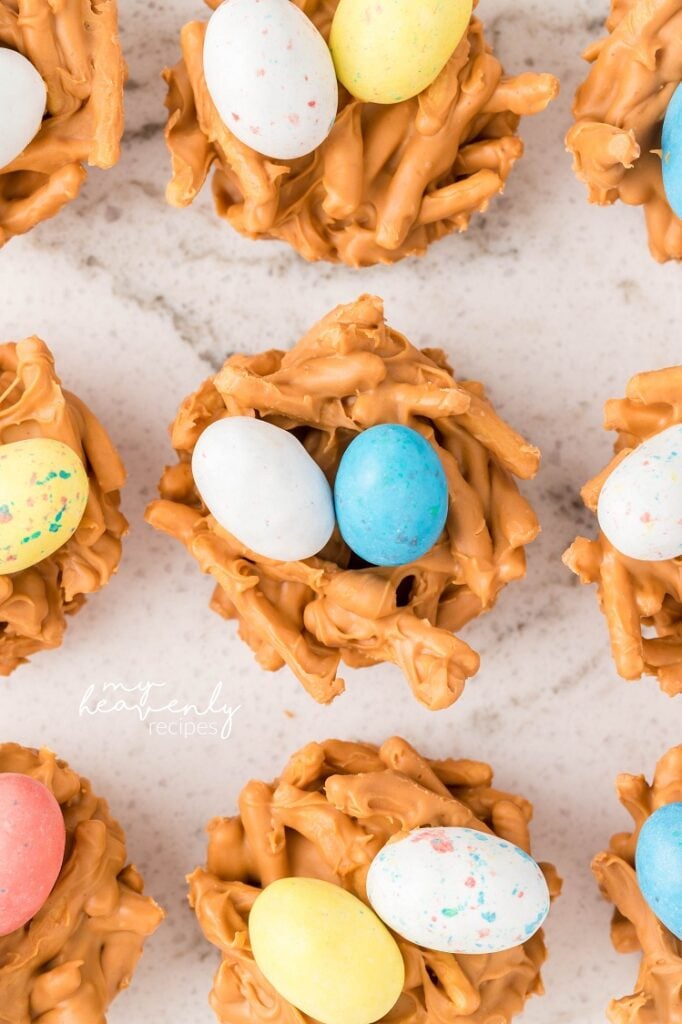 Butterscotch Haystack Nests – Crunchy sweet little treats that look like birds nest with the eggs inside. Use a combination of Robin Eggs, pretzel sticks, and peanut butter to prepare these delicious Butterscotch Haystack Nests. They look like a bird's nest but taste so good!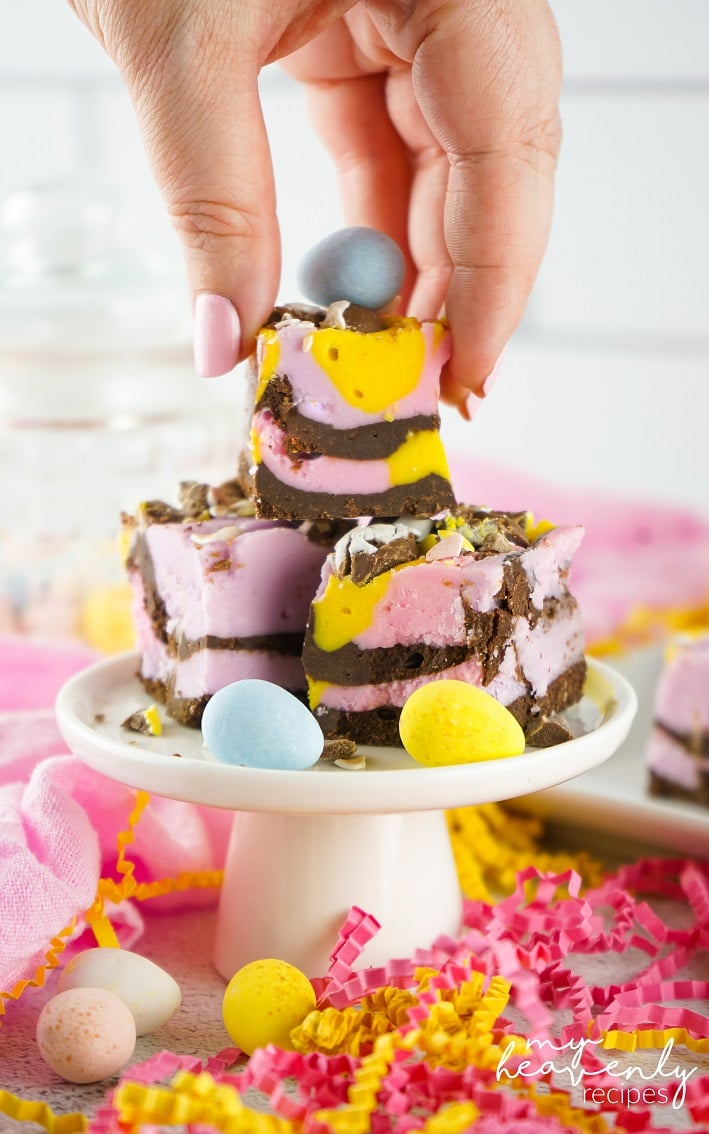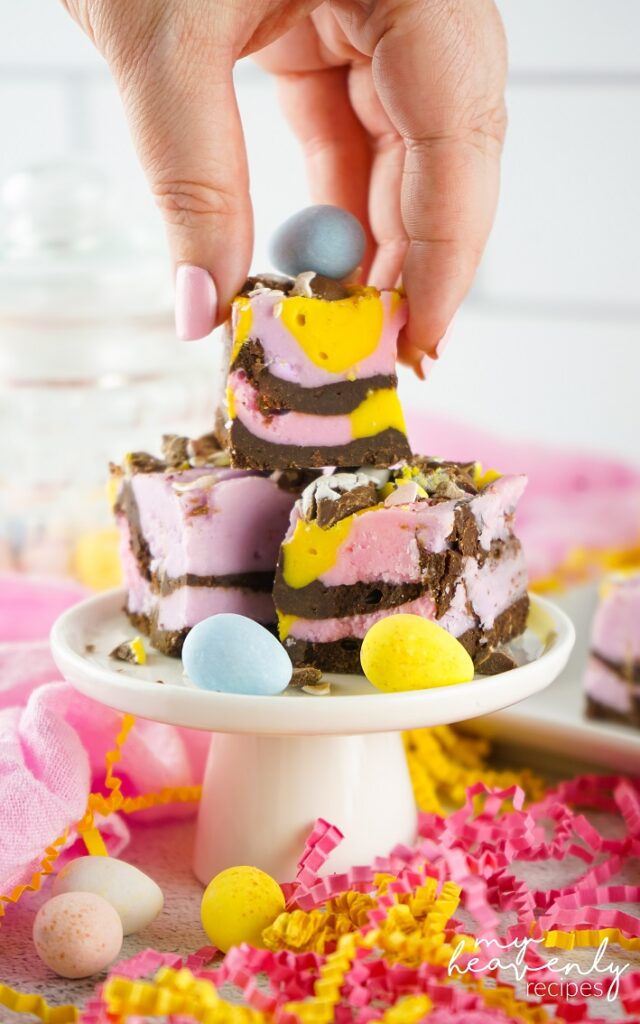 Easter Fudge– Who doesn't love fudge? The colors are amazing for Easter! Learn how to make fudge at home in time for the holiday with this easy Easter Fudge recipe. It melts in your mouth and is full of flavor with bright, Easter-friendly colors.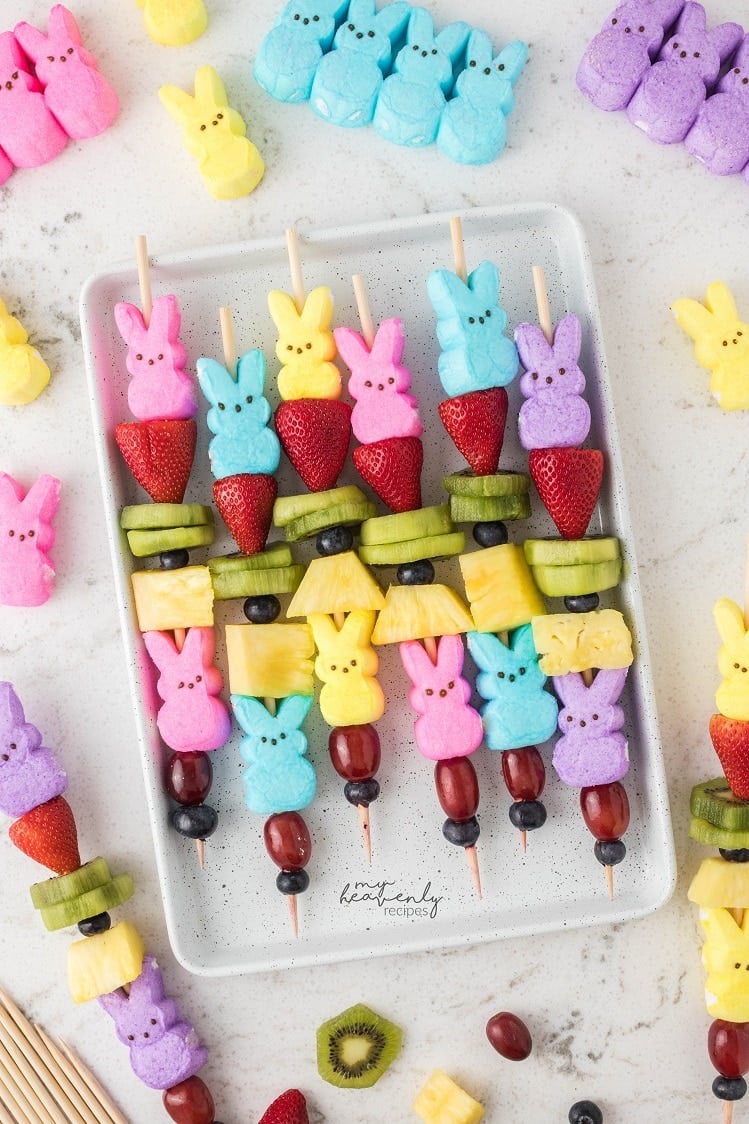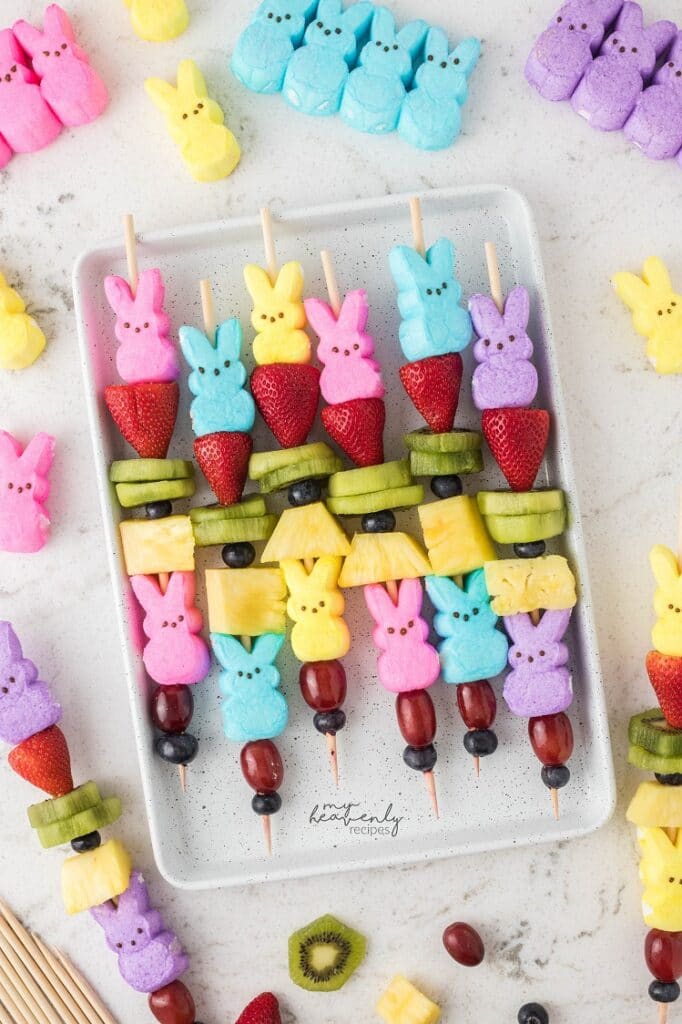 Easter Peep Fruit Kabobs – Make the kids these special kabob treats that are halfway healthy! Transform traditional fruit kabobs into something spectacular with these easy, stress-free Easter Peep Fruit Kabobs. They have the perfect touch of sweetness that your children will absolutely love.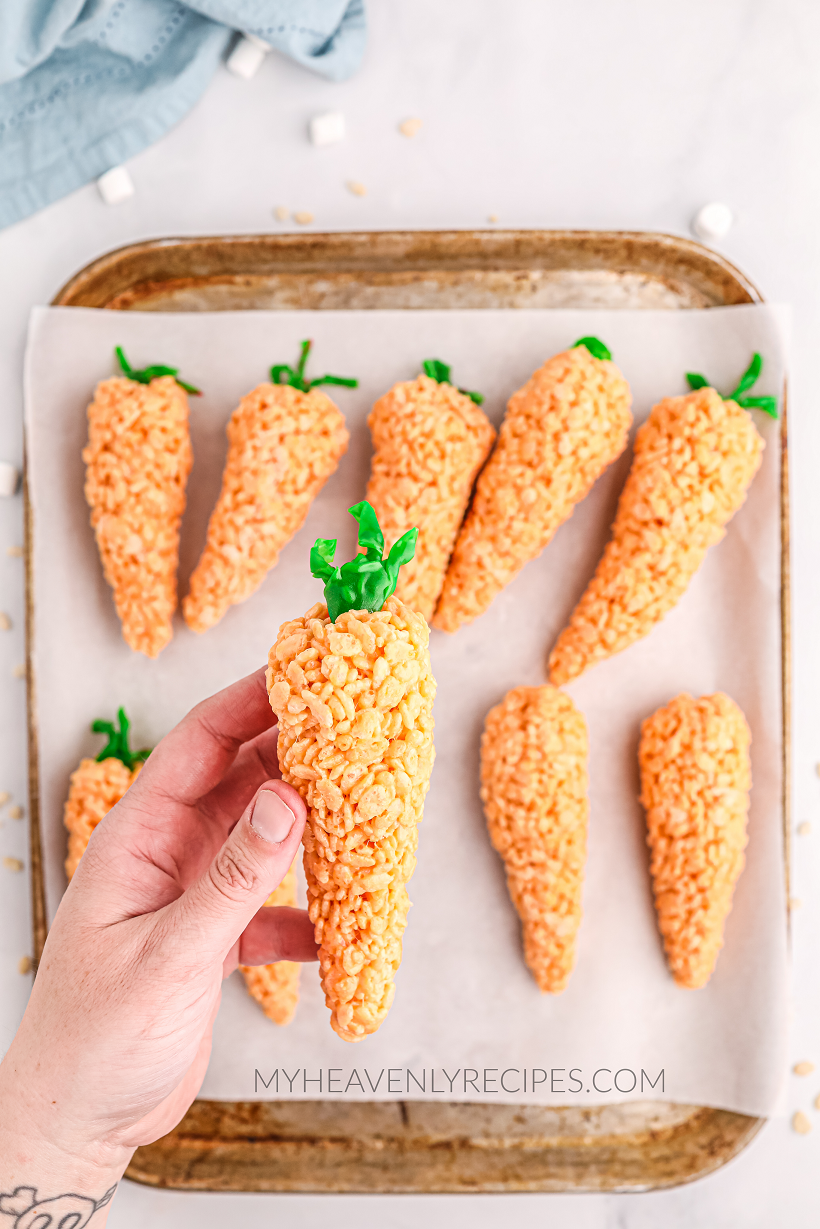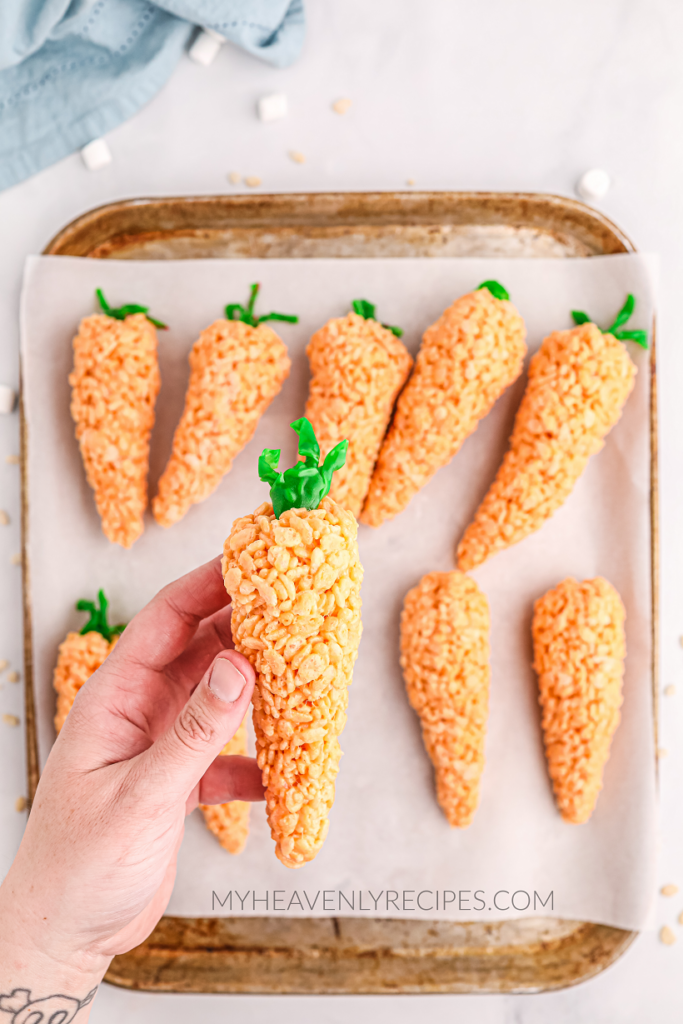 Rice Krispie Carrots – Shape rice krispies into carrot shapes and dye them orange! Prepare traditional Rice Krispie treats but make them special for Easter by shaping them into carrots and altering their color of them. These bright orange Rice Krispie Carrots are fun to make and even more enjoyable to eat.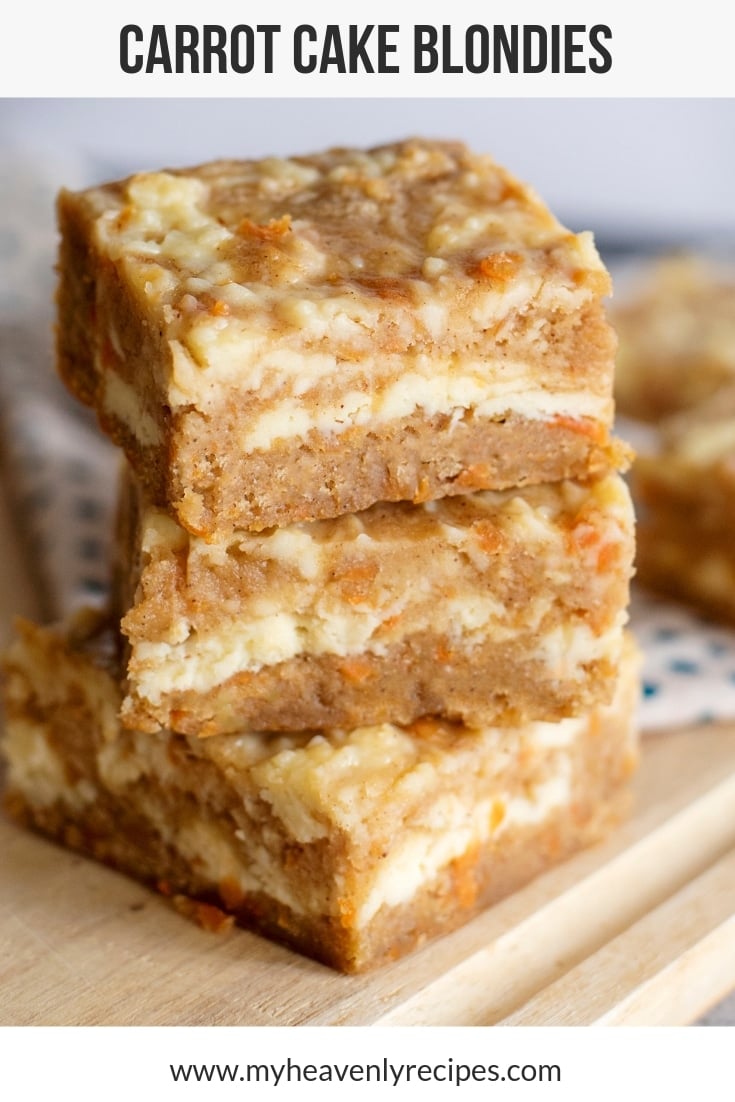 Carrot Cake Blondie Bars– A fun twist on a favorite dessert, you have to try these blondies. Ditch the traditional brownies and go for these sweet and gooey Carrot Cake Blondies. It's like combining two of your favorite treats into a single recipe.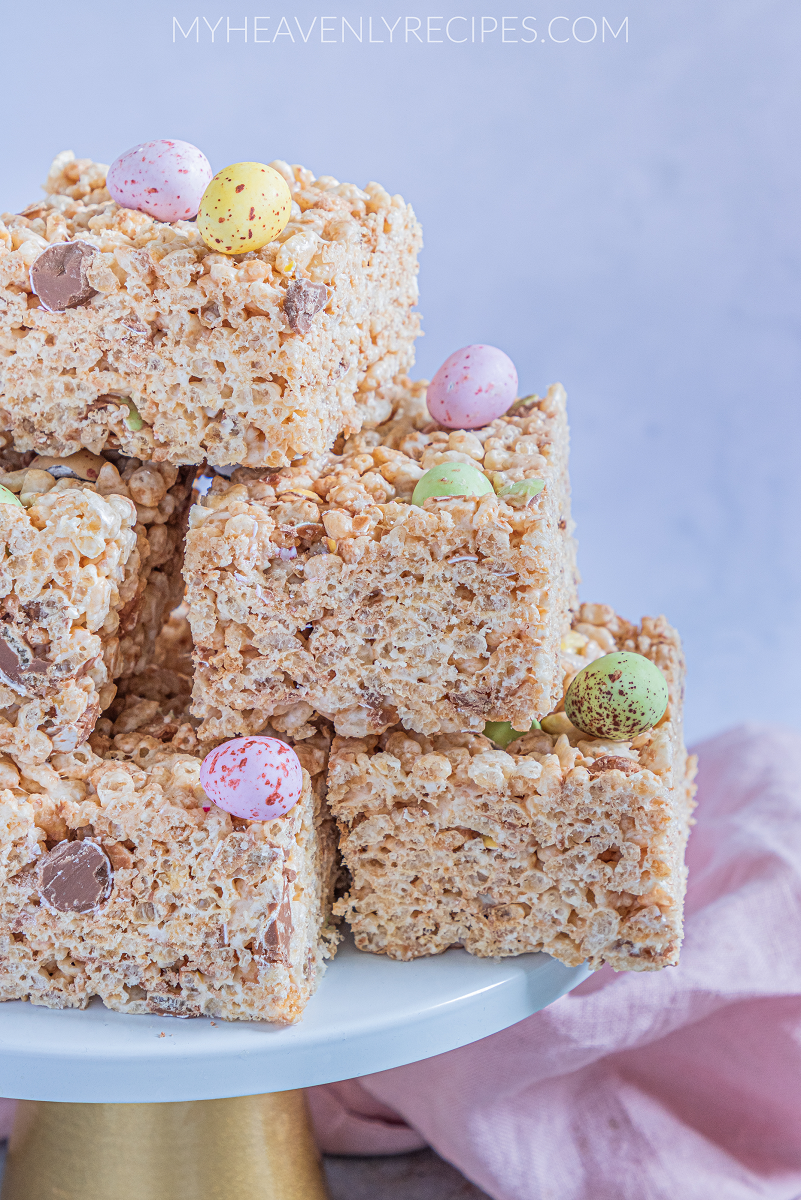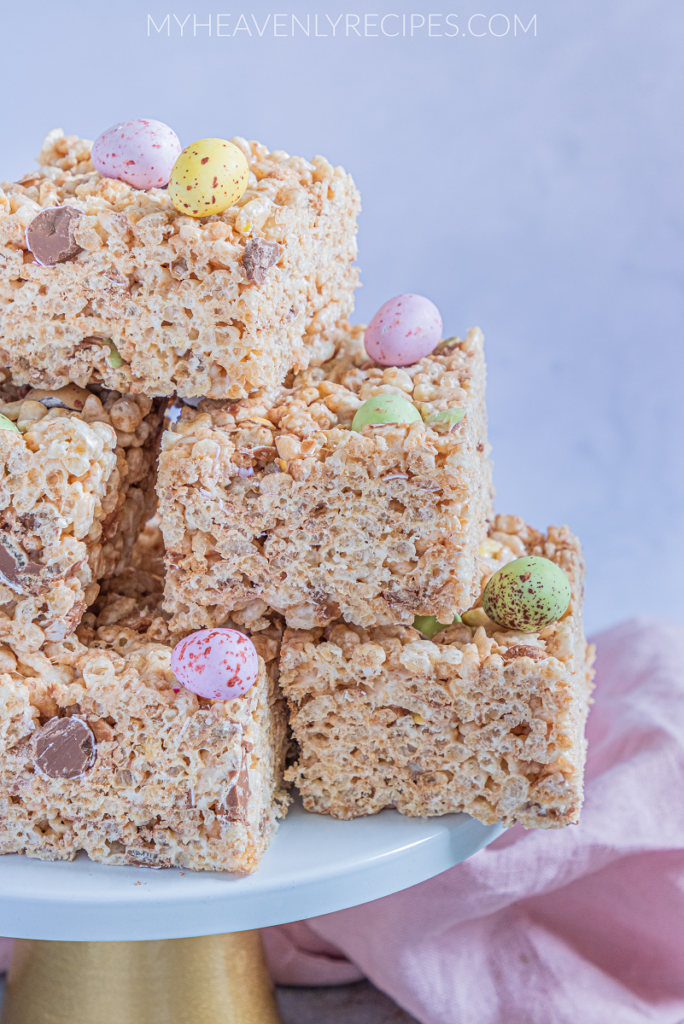 Easter Rice Krispies– Easy and colorful way to decorate rice krispies for Easter. Enjoy these Easter Rice Krispies with added ingredients, including colorful pastel eggs that will remind you of the candy you would eat on Easter morning as a child. They're fun to prepare and eat.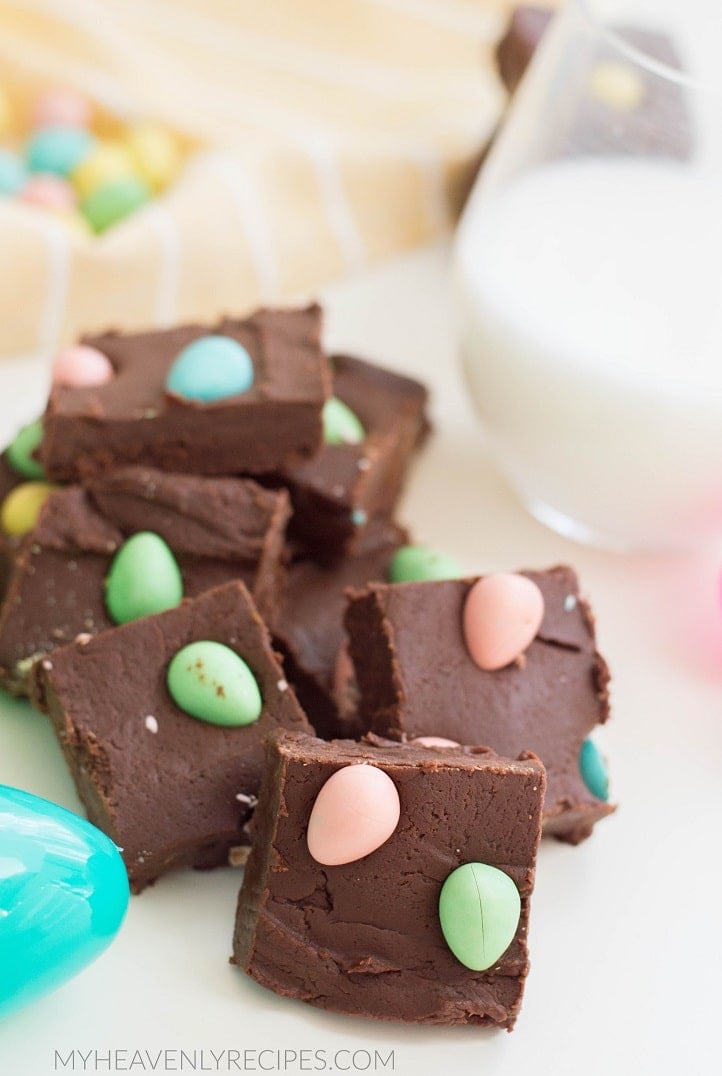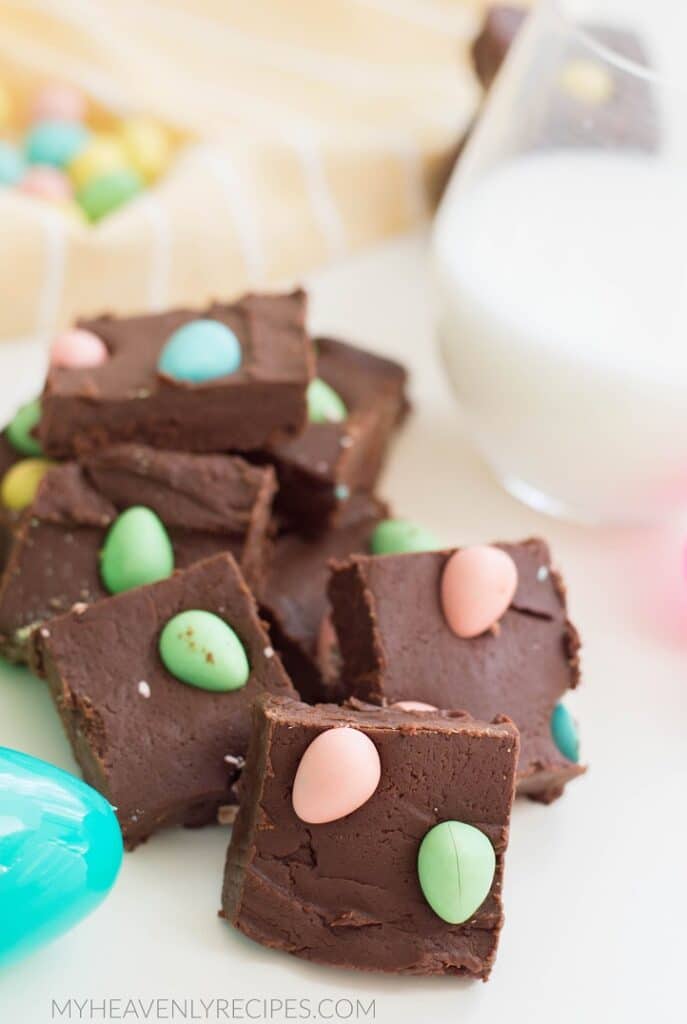 Easter Egg Fudge– Creamy and chocolatey, this fudge is so yummy! This Easter Egg Fudge literally melts in your mouth and is perfect for chocolate lovers. It's one sweet treat worth preparing for the holiday.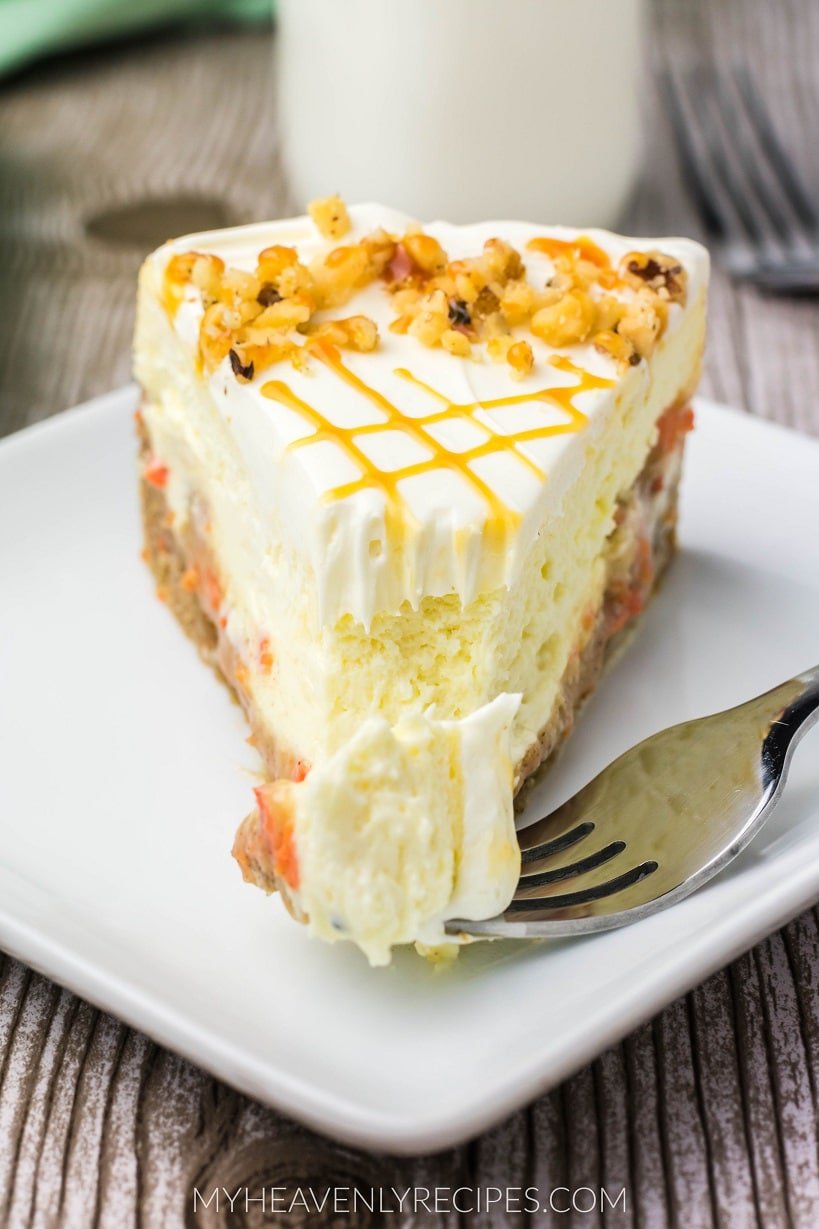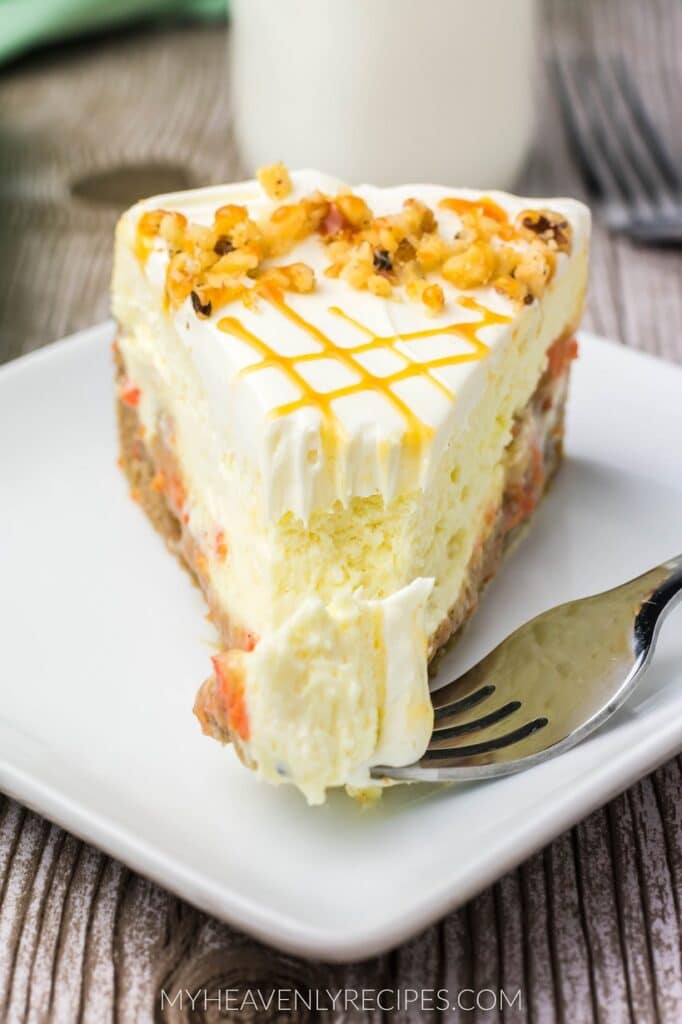 Instant Pot Carrot Cake Cheesecake – Make this easy cheesecake in your instant pot, it doesn't take very long! Who says making a cheesecake needs to be hard? Try this easy Instant Pot Carrot Cake Cheesecake that simplifies the process and is great to have as a dessert for Easter.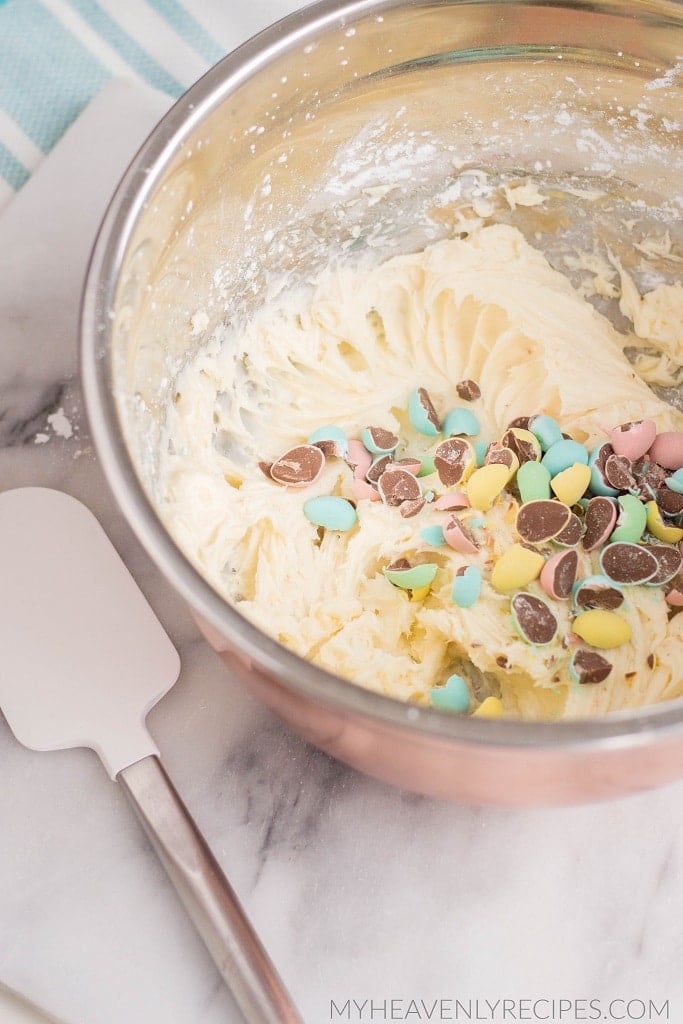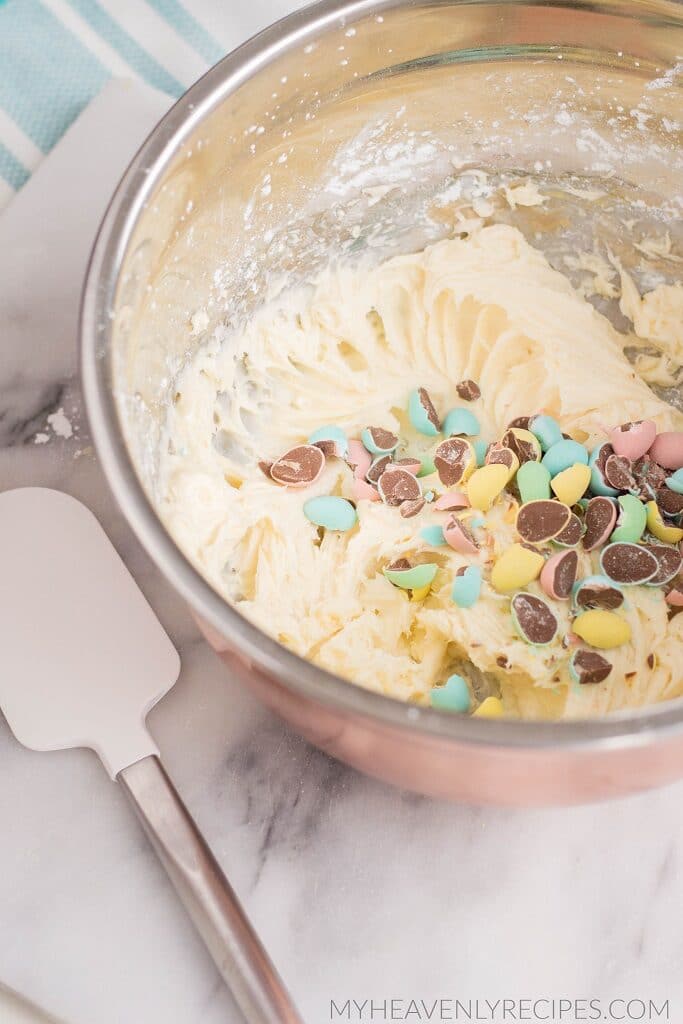 Easter Cookie Dip– Grab all your favorite cookies and gingersnaps to use to scoop this amazing easter dip! Prepare this incredible cookie dip loaded with flavor and pastel-colored chocolates. You can dip all kinds of things in it, such as fruit, cookies, and graham crackers.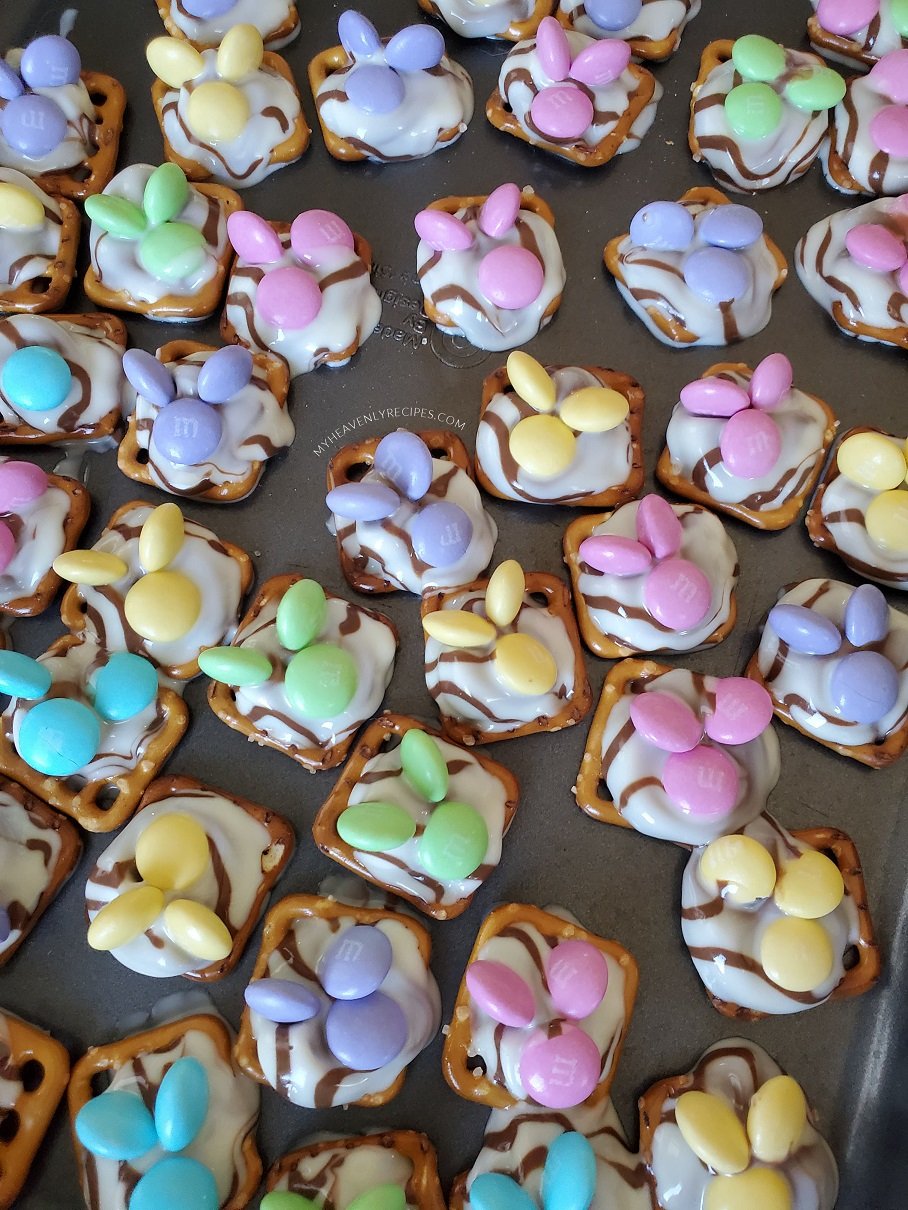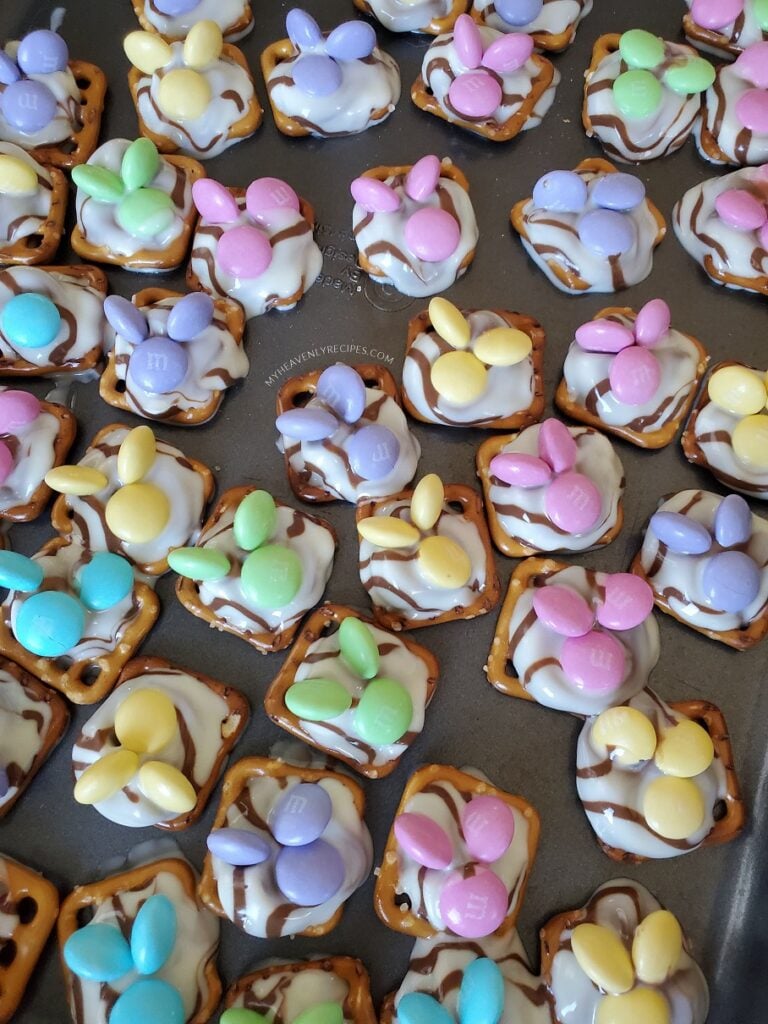 Pretzel Bunny Treats – Stick little pastel Easter m&m's into hershey hugs to look like little bunnies! The taste of salty and sweet is out of this world addicting. Enjoy the sweet taste of these pretzel treats. Use pastel-colored M&Ms with pretzels and striped Hershey's kisses to prepare them.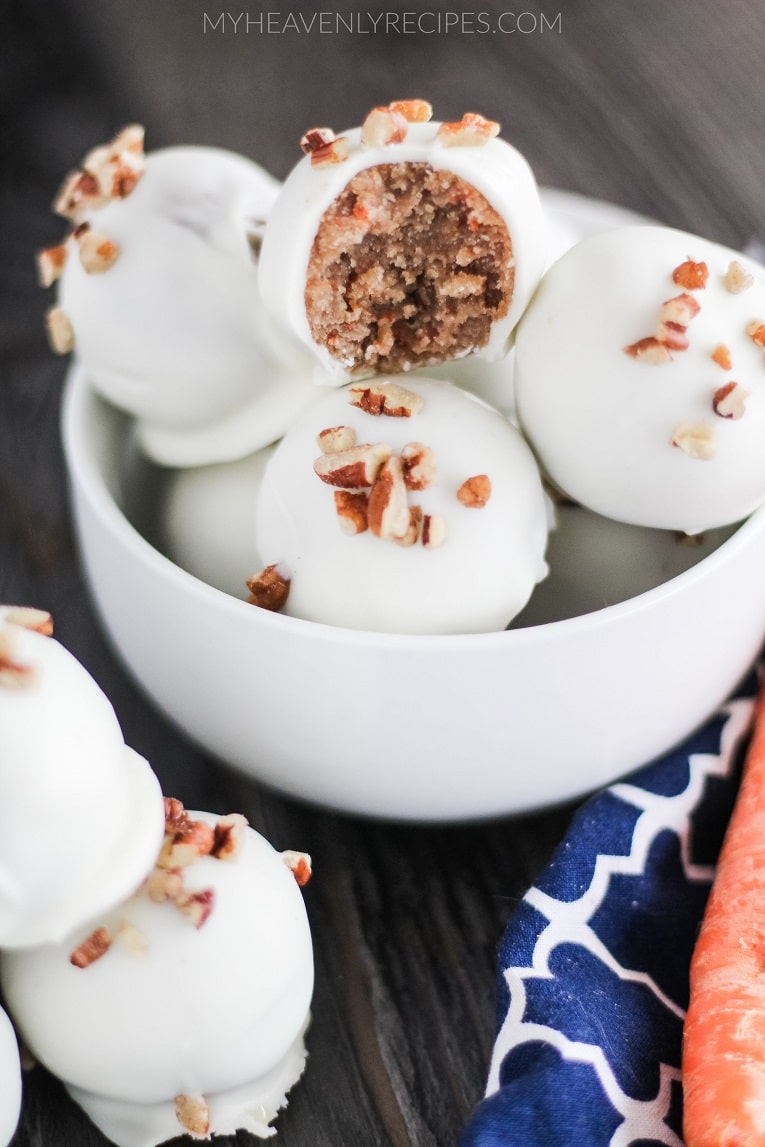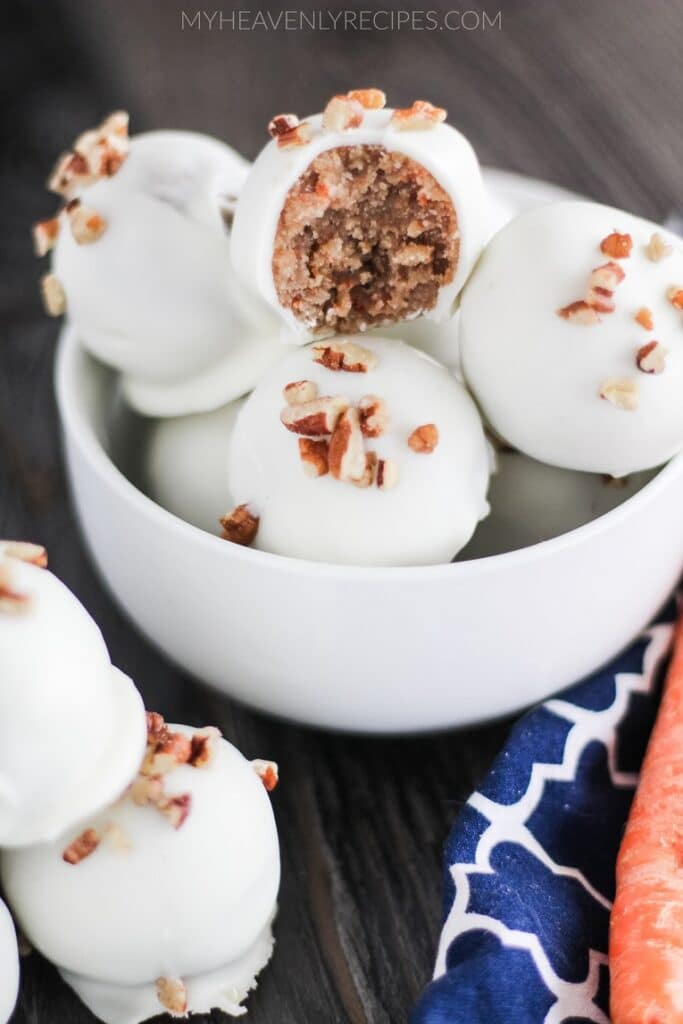 Carrot Cake Truffles– Everyone loves truffles, this one is perfect for your next Easter party get together. If you enjoy truffles, expect to fall in love with these Carrot Cake Truffles. They have the perfect taste and texture.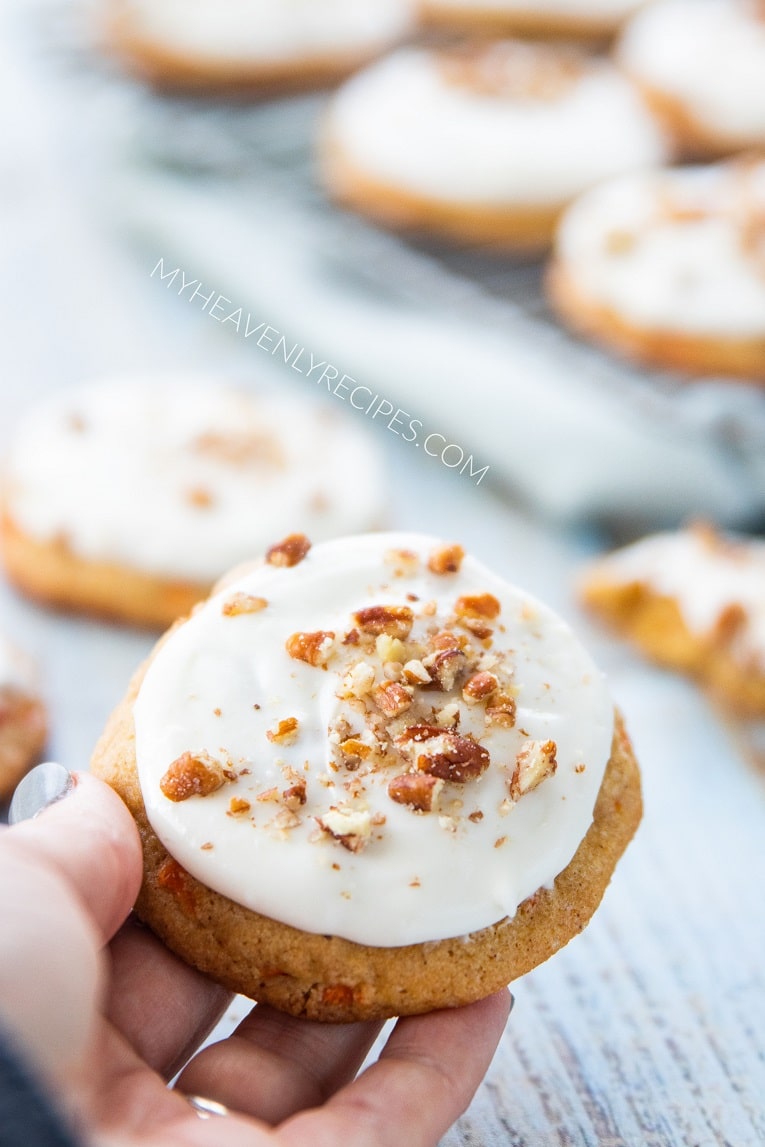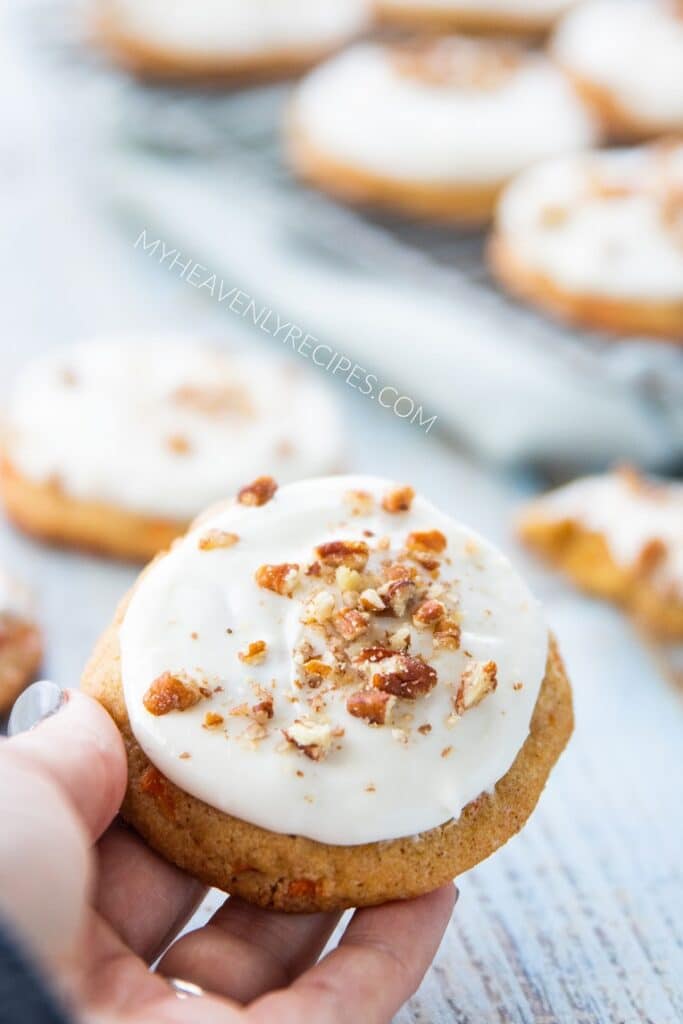 Carrot Cookies– These carrot cookies just melt in your mouth! The topping gives it the perfect crunch with the soft cookie base. Take the flavor of carrot cake and turn it into these delicious, easy-to-prepare Carrot Cookies.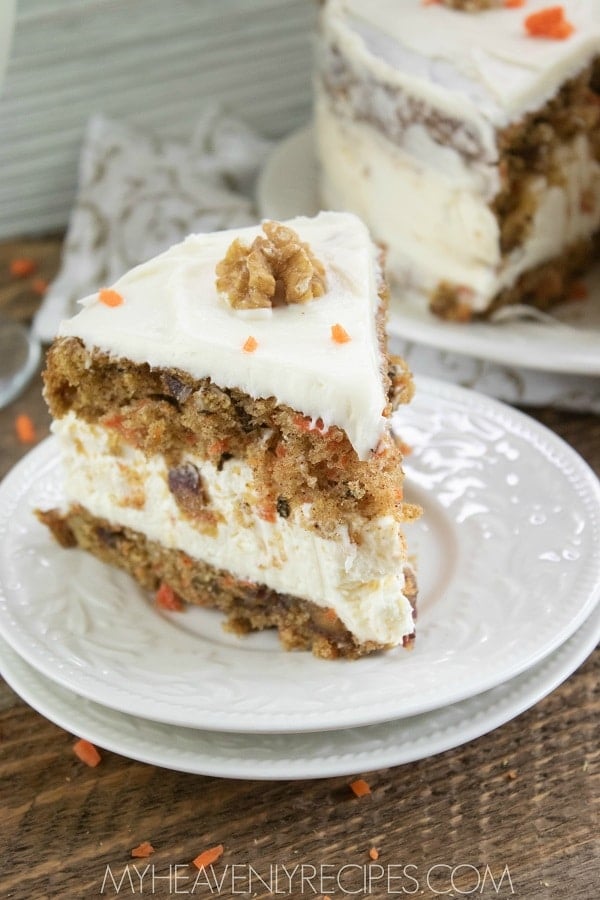 Carrot Cake with Cheesecake Layer– Mix a cake and cheesecake together to get a fun dessert! Enjoy the taste of this fresh cake with a cheesecake layer, allowing you to combine two desserts into one.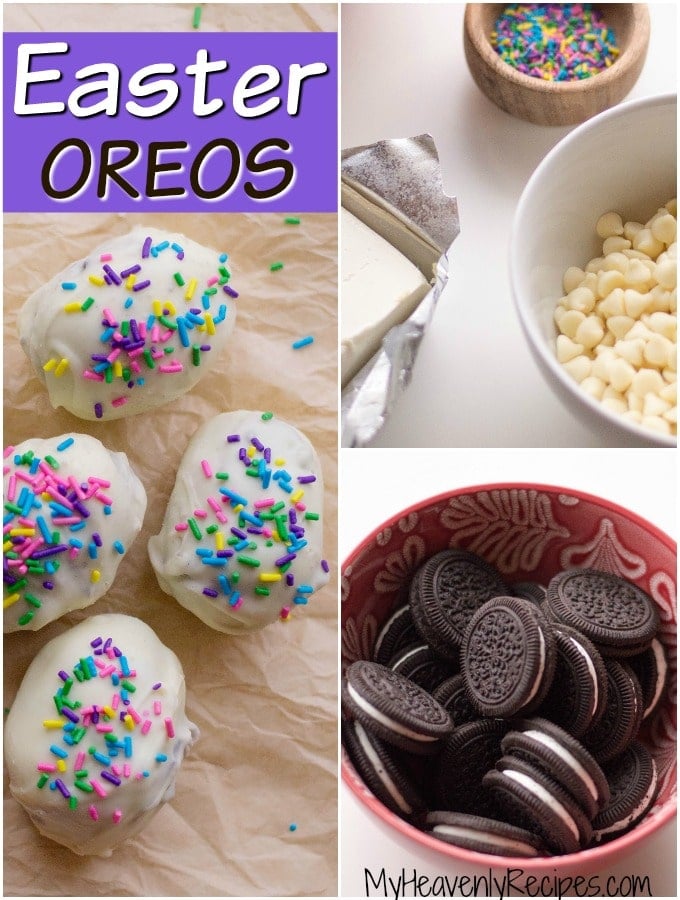 Easter Oreo Truffles– Mold truffles into Easter egg shapes and top with fun bright spring colored sprinkles! If you're an Oreo lover, these Easter Oreo Truffles will blow you away. They're delicious and easy to make.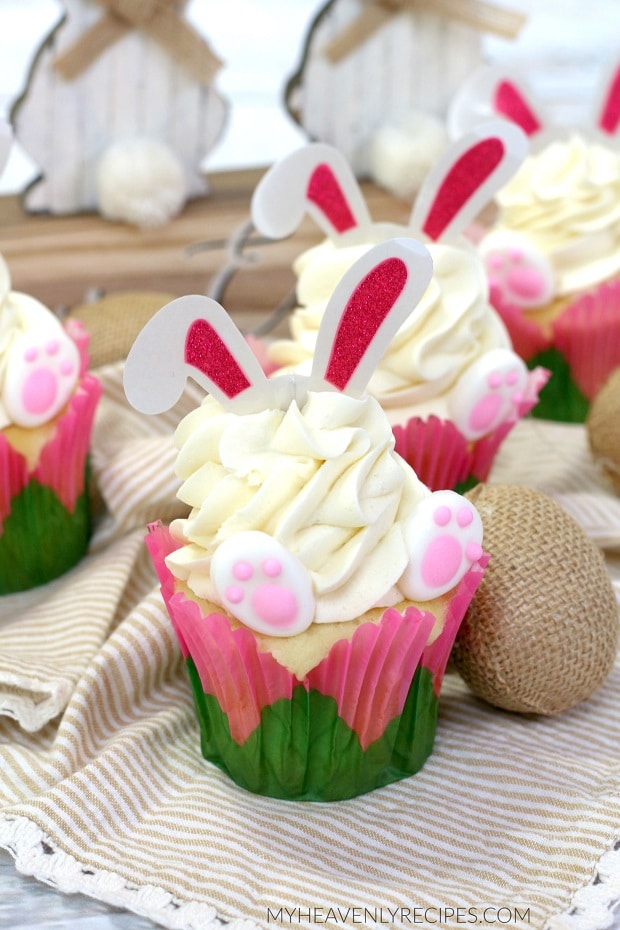 Easter Bunny Cupcakes – Make your cupcakes look like an Easter bunny is sitting on top! Prepare these cute bunny cupcakes for the kiddos. They're sure to love them!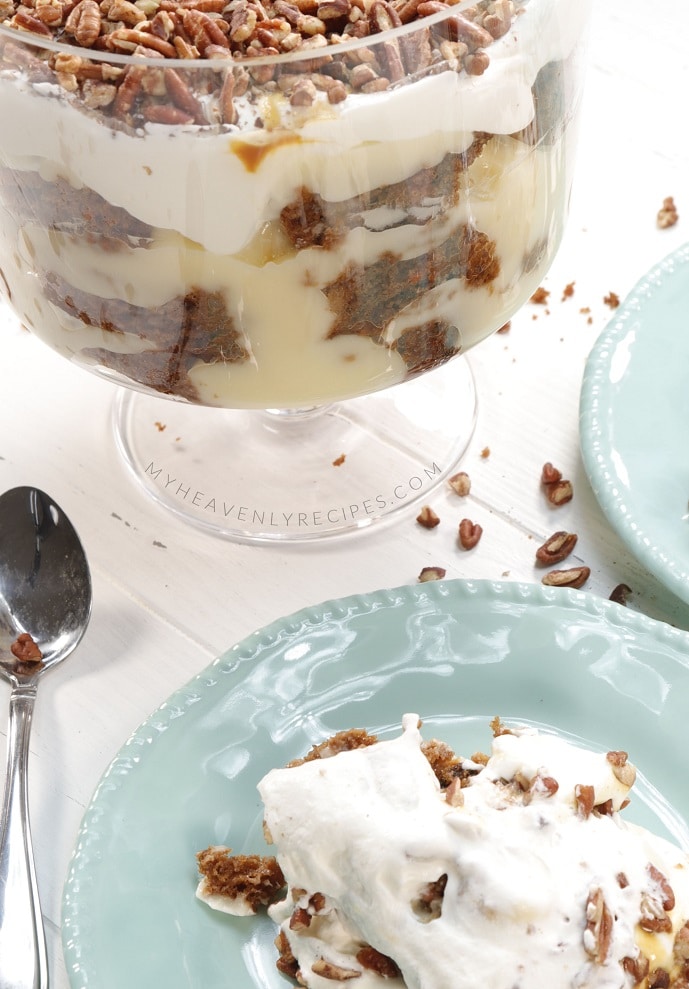 Carrot Cake Trifle – This trifle is beautiful in the bowl and it tastes amazing! When you're craving a light dessert after a heavy Easter dinner, this Carrot Cake Trifle is a perfect choice.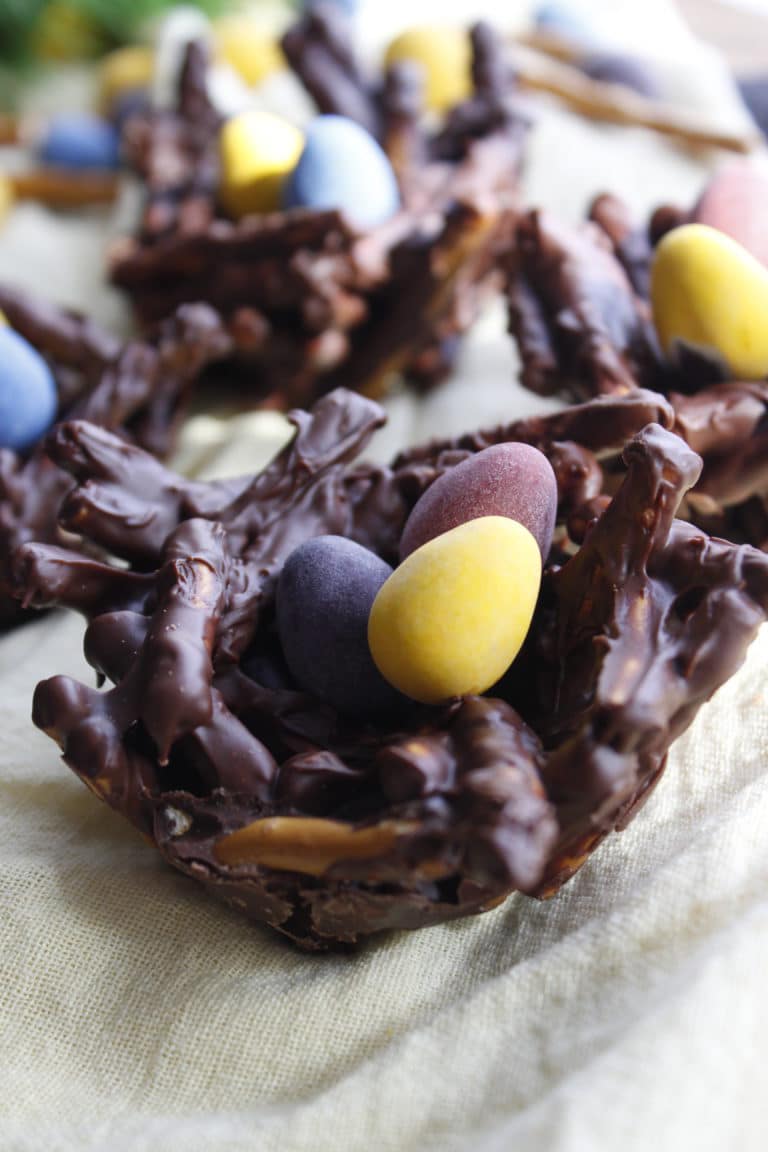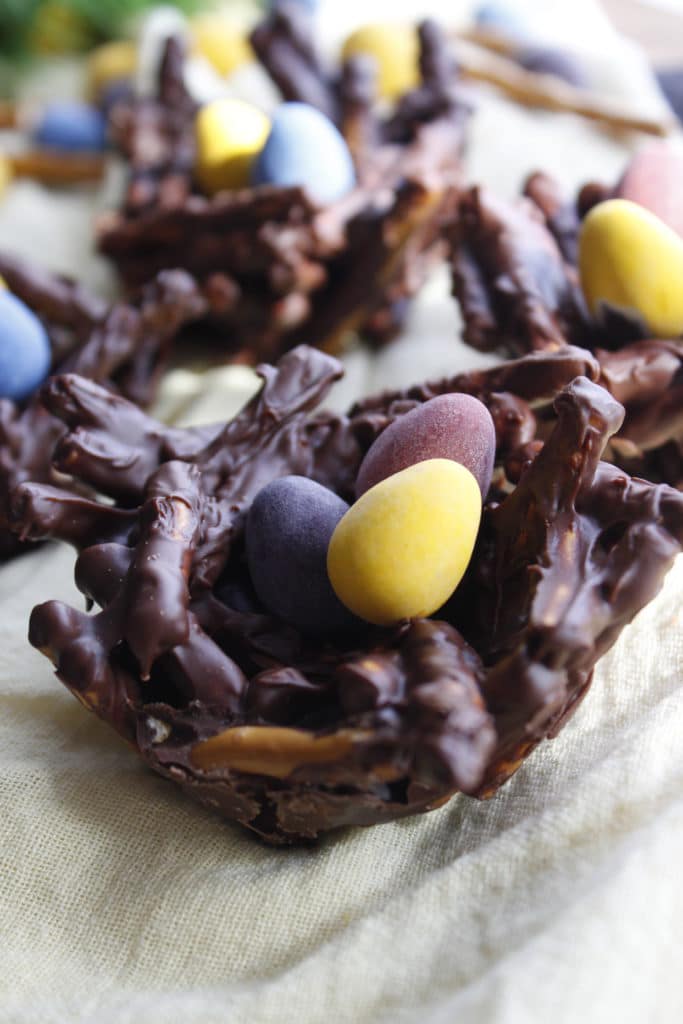 Chocolate Easter Nests – Easy little nests to make that are so delicious. These Chocolate Easter Nests are crunchy and full of flavor. Prepare them with ease using minimal ingredients!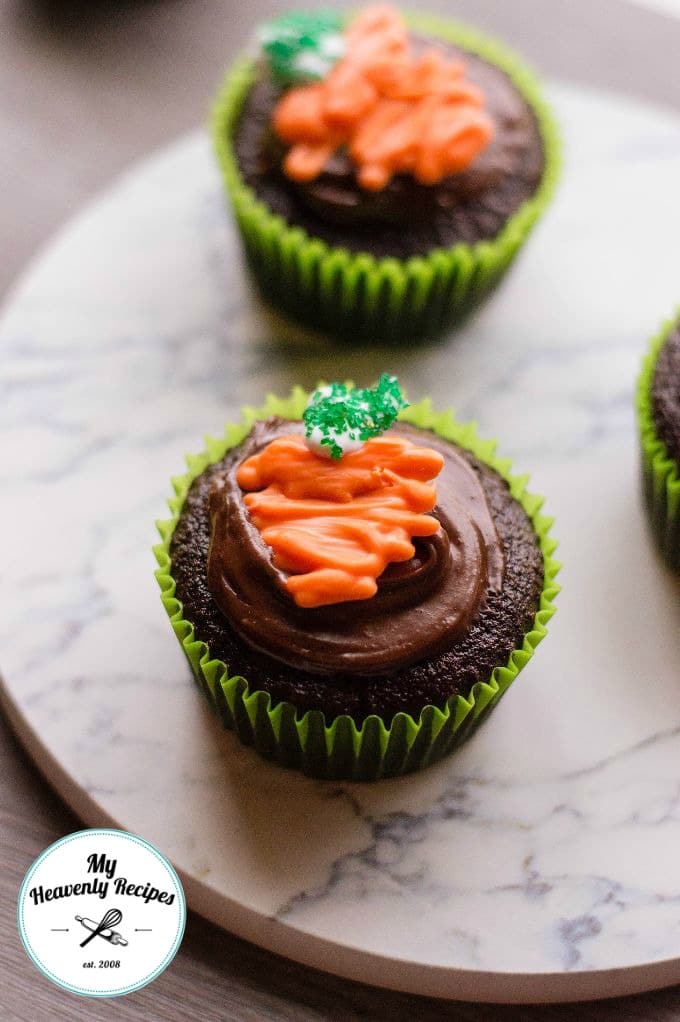 Carrot Decorated Cupcakes– Make little carrot shapes on top of your cupcakes, adorable! Enjoy these fun Carrot Decorate Cupcakes. Get as creative as you'd like while decorating them in preparation for Easter.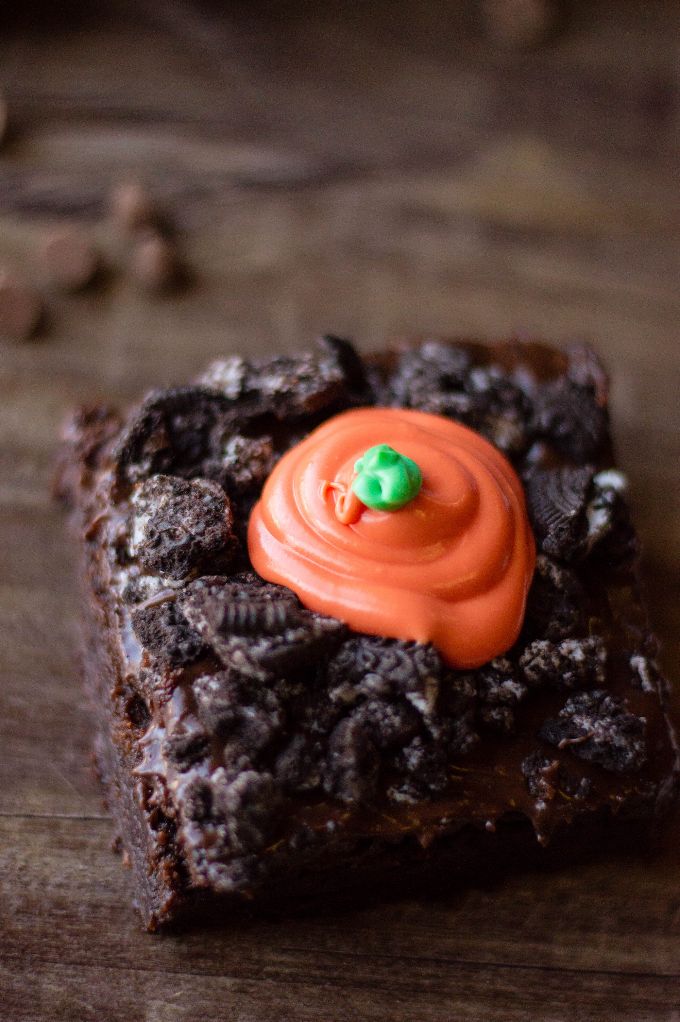 Carrots in the Dirt Brownies– Easy way to make it look like a carrot patch using brownies! If you're a chocolate lover, these decadent Carrots in the Dirt Brownies are a must-try. They're moist, flavorful, and absolutely amazing.